Yoshinori Takemura x journal standard Furniture Reveal Limited-Edition TAKEMURA LAMP Collection
Renowned Japanese ceramicist Takemura Yoshinori is releasing his iconic TAKEMURA LAMP collection at the Nihonbashi branch of journal standard Furniture on June 26.
TAKEMURA LAMP
¥71,500 Each (Tax Included)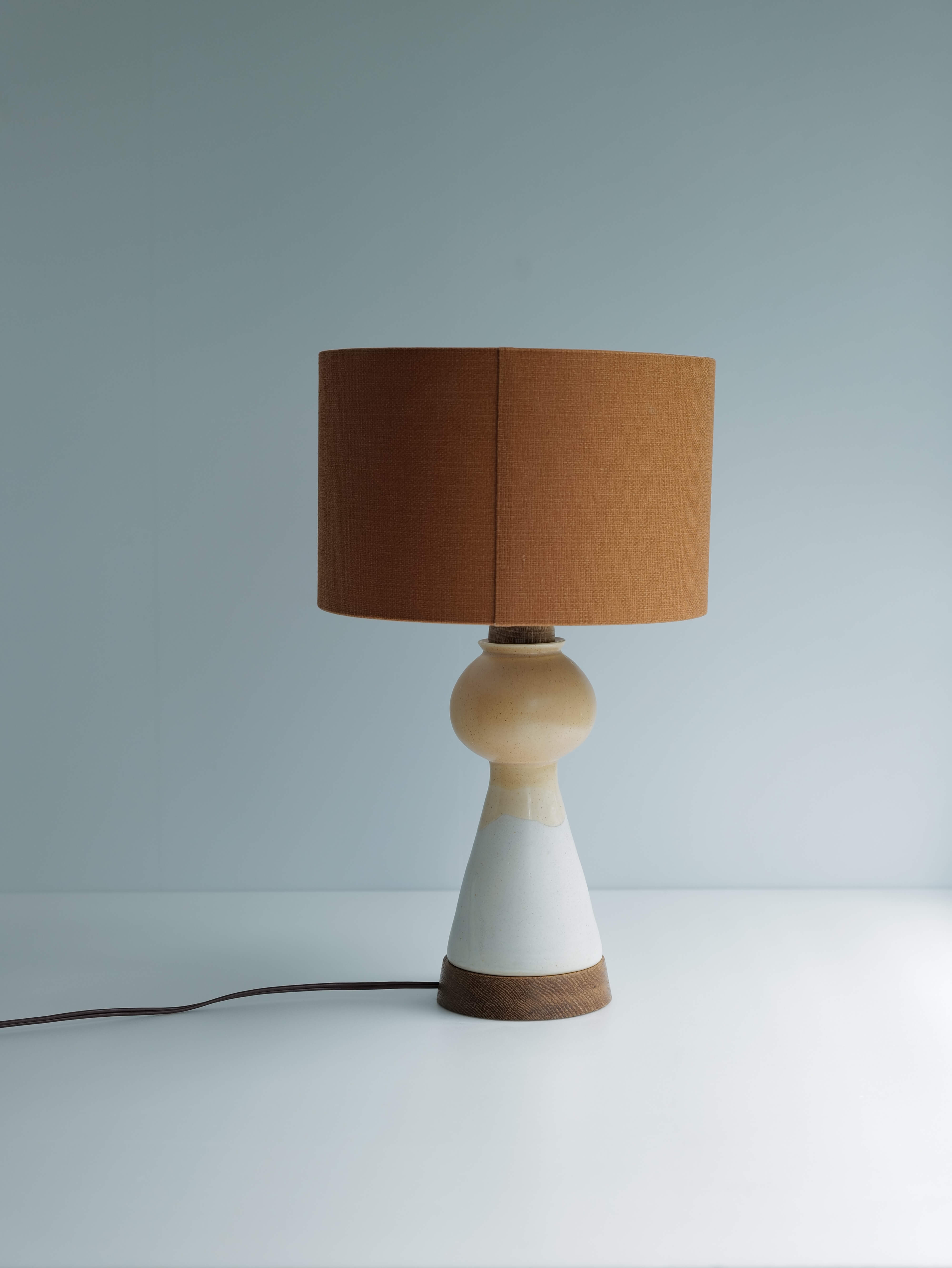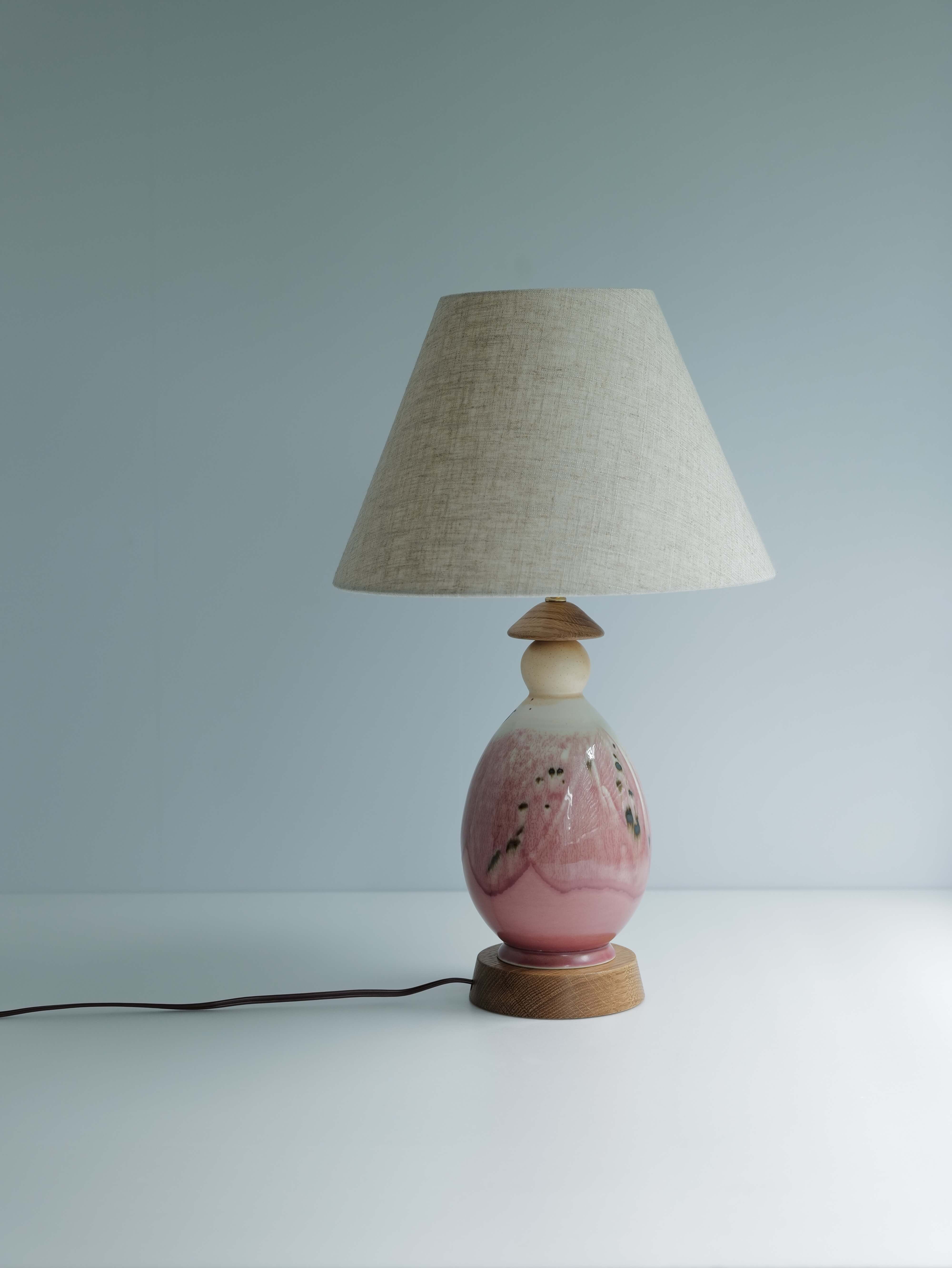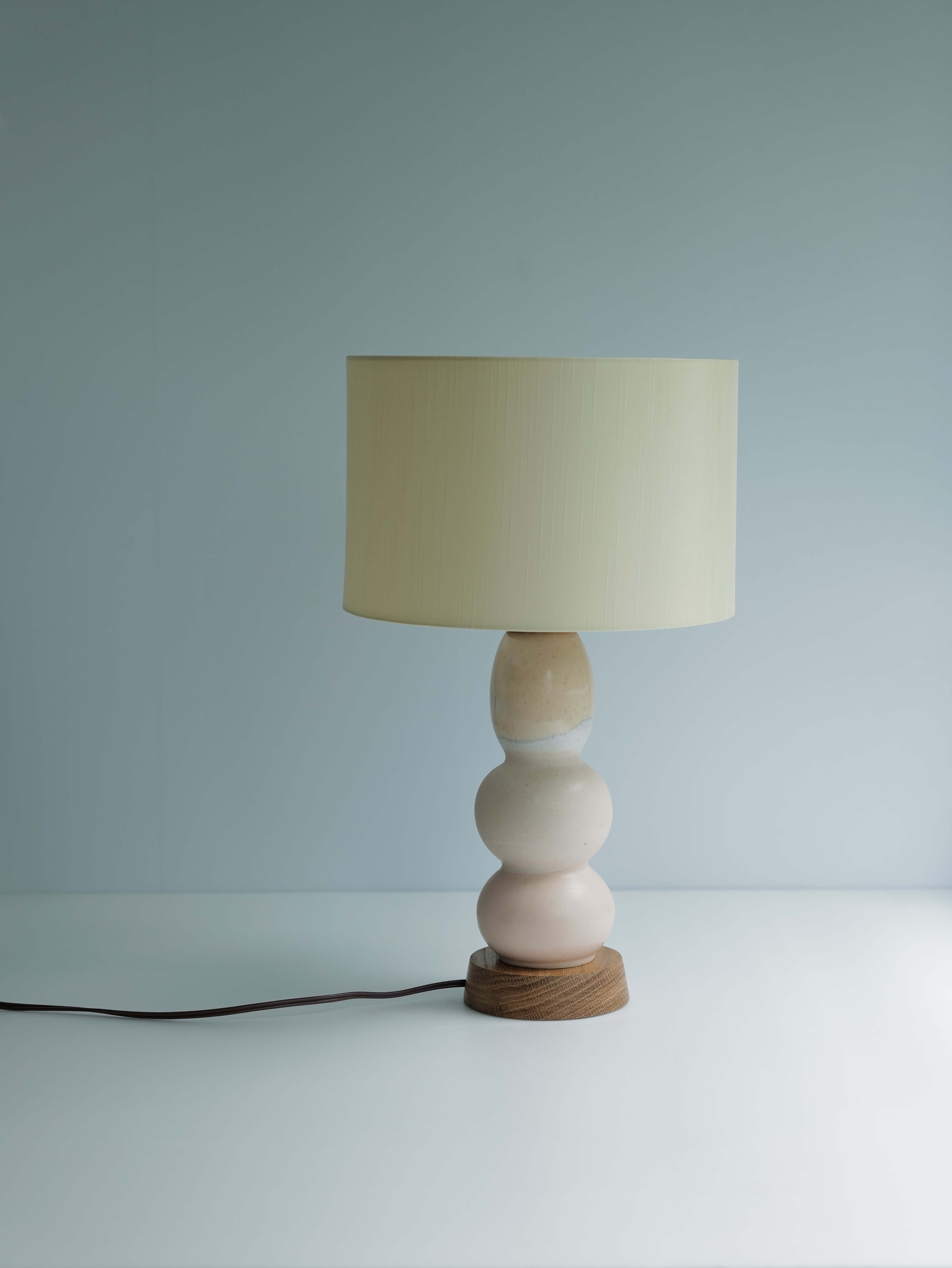 There are 22 lamps in this collection, all of which are individually crafted with the utmost care and detail. Takemura is known for his gorgeous colour choices and combinations. Takemura used to love chemistry and studied enamel compounds by himself. This has led to him using over 60 colours in his creations. The lamps serve not only to light up a room, but adorn it as an art piece too. They're also a show of journal standard Furniture's craftsmanship.
Information
TAKEMURA LAMP
Quantity: 22
Release Date: June 26, 2021
Available: journal standard Furniture Nihonbashi
Address: Nihonbashi Takashimaya S.C. 3F, 2-4-1 Nihonbashi, Chuo-ku, Tokyo
TEL: 03-5542-1600
Opening Hours: 10:30-20:00
Official Website: http://acme.co.jp/
RELATED ENTRIES
Interior Shop Francfranc Reveals Disney Princess Collection

Japanese furniture and home decor company Francfranc has just launched a collection inspired by popular Disney princesses! The PRINCESS DAYS by Francfranc collection was inspired by five beloved Disney princesses, and fans can find these unique items at Francfranc stores nationwide and online. 

To celebrate the launch, customers can take a quiz on the Francfranc website to find out which Disney princess they are and which goods they should buy!

Cinderella

Ariel

Belle

Jasmine

Rapunzel

Original Emblem

Customers can choose from items inspired by Rapunzel, Cinderella, Ariel, Jasmine, or Belle. Which princess do you think would best accent your home decor?

© Disney

The Saga Prefectural Products Distribution and Design Corporation, in collaboration with Koimari Sake Brewery, a sake brewery that has been brewing sake in Imari, Saga for over 100 years, has begun selling the first new patterns of NOMANNE Arita ware Cup Sake in 16 years. The new products are available to purchase from the Sagair souvenir store at Kyushu Saga International Airport for a limited time. 

NOMANNE Arita ware Cup Sake is pure rice sake made exclusively from Saga Prefecture rice. This tasty beverage is served in local Arita ware porcelain cups, each with a traditional design. These make an amazing souvenir if you're ever in the area!


NOMANNE Lineup

Five varieties of these cups have been released prior. After drinking, many prefer to use them as cups, vases, penholders, or simply as a decoration. The Maeda family, which runs the brewery, originally ran a kimono fabric shop in Imari. This is where Arita ware is the most popular, and it certainly seemed to leave an impression. 

Sakura Nishiki: ¥5,500 (Tax Included)

Sakura Nishiki is the perfect spring design, dotted with cherry blossoms. These are the symbol of a new beginning, and often mean that something good is about to happen. 

Kawari Daruma: ¥5,500 (Tax Included)

These Daruma have a purposefully strange shape. Traditional Japanese Daruma dolls have different meanings depending on their colors: red wards off evil, green is for good health, and white is for achieving one's goals. 

Both sets will be available for presale for a limited time. Each NOMANNE cup comes in a beautiful box that makes a perfect gift. 

Ginza Tsutaya to Opens Spring Ceramics Fair

Ginza Tsutaya, located on the 6th floor of the GINZA SIX department store, is now holding a Spring Ceramic Fair until March 7, 2022.

Many popular ceramic artists are coming together for the event. This year's lineup includes dishes and mugs with botanical patterns and animal motifs in spring-like colors to add color to tables and living spaces. A large number of works, from vases to tableware and even ceramic brooches, will be on display, including works by Wato Maekawa and Oda Pottery. 

Participating Ceramic Artists

Ritsuko Imai

After studying pottery in England, Imai currently lives and works in Mashiko, Tochigi Prefecture. This year's exhibition will show off her dyed works, including Zougan works, a technique in which different materials are inlaid into one material. Enjoy her small plates and teapots with soft colors.

Miki Furuhata

Miki Furuhata is a pottery artist in Nagano. Using gentle colors and unique self-made glaze, her colorful pieces are a lovely addition to one's daily life.

Hanako Sakashita

Hanako Sakashita uses a 'kneading' technique, in which colorful clays are kneaded together to create patterns, marbles, stripes, checks, and countless other patterns. Enjoy the many textures, shades, and patterns found in her works!

Wato Maekawa

A ceramic artist living in Toyama Prefecture, Wato Maegawa creates works inspired by the four seasons. Her flower-shaped plates are reminiscent of Japanese sweets.


Toutousya

Using candle wax to make prototypes, these ceramic brooches and boxes are made with a technique adapted from candle making. These hand-painted pieces are very popular, and those on sale in this year's exhibition are covered with flowers, birds, and animals in spring colors.

Oda Pottery

Oda Pottery was founded in 1921 in Mizunami City, Gifu Prefecture. Their lineup features vases that are easy to incorporate into any interior. 

The Museum of Japanese Art Yamato Bunkakan Opens Japanese Ceramics Exhibition

From January 5 until February 13, 2022, the Museum of Japanese Art Yamato Bunkakan in Nara will feature a large exhibition of Japanese pottery, spanning from the Jomon period to the present day. 

Important Cultural Property – Painted Platter (Imari Ware) / Yamato Bunkakan Collection

Celadon Porcelain Vase – By Soubei Kinkouzan (Taisho Period) / Privately Owned

The exhibition will feature both potteries from the museum's collection and those held by private individuals. The history of pottery in Japan began in the Jomon period around 14,500 BCE, and this earthenware eventually evolved into Sue ware, formed on a potter's wheel. The Nara period saw the emergence of glazed ceramics. During the Momoyama period (1573-1603), the world of pottery was revitalized with the popularity of the tea ceremony. During the Edo period (1603-1868), porcelain was first successfully fired in Arita, and these pieces became popular throughout Japan. Painting on ceramics also became popular during this period, and although pottery saw less popularity after the Meiji Restoration, it has since evolved in different ways with more modern technology. 

Information

Japanese Pottery: From the Jomon Period to Today

Running: January 5 – February 13, 2022

*Closed on Mondays (Open on January 10, closed on January 11)

Hours: 10:00-17:00 (Last Entry at 16:00)

Admission:

General: ¥630 / High School, College Students: ¥420 / Elementary, Middle School Students: Free

Official Site: https://www.kintetsu-g-hd.co.jp/culture/yamato/

Karimoku Furniture Releases Item Inspired by Disney's Twisted Wonderland "Mirror of Darkness

Karimoku Furniture has started taking orders for items inspired by the Mirror of Darkness from the smartphone game Disney's Twisted Wonderland, which features characters inspired by the villains that adorn Disney's works (Villains), from December 18, 2021.

Karimoku Furniture has been developing the latest woodworking technology research and applications at its own factories for a while now, with the aim of improving the quality and value of wooden furniture. Don't miss out on this unique item, which features the "Disney Twisted Wonderland" logo on the back of the mirror and on the packaging.

ⓒDisney

Afternoon Tea LIVING Celebrates 40 Years with Seasonal Snow Globe Giveaway

To commemorate 40 years during September 2021, Afternoon Tea LIVING will be giving away an original series of seasonal snow globes to 3,000 customers who spend at least ¥4,400 yen on September 10, 11, 17, and 18. Limited-edition gifts for Afternoon Tea members and commemorative T-shirts made of sustainable recycled polyester will also be available on September 10.

Four Seasons Snow Globes

SPRING: September 10

SUMMER: September 11

AUTUMN: September 17

WINTER: September 18

Members-only 40th anniversary mini bag and tape

PINK: September 10~

GREEN: September 17~

40th Anniversary Commemorative T-shirt: ¥4,950 each (Tax Included)

A limited number of mini bags and tape featuring the 40th anniversary logo will be given to the first 5,000 customers on September 10 and 17.

The BRING brand creates new clothes from old clothes by chemically decomposing used garments. The company has collaborated with Afternoon Tea LIVING, a brand always committed to sustainability, to produce its new 40th anniversary T-shirt using BRING material, partially made of recycled polyester. The design on the front features two photo prints: one of a meringue cake by confectionary researcher Rika Fukuda, and the other of a cat sitting in a windowsill, selected from one of Afternoon Tea LIVING's past free papers.

Which snow globe is your favorite?

Information

Afternoon Tea LIVING 40th Anniversary Celebration

When: September 10, 11, 17, 18

Where: Afternoon Tea LIVING Stores, Online Shop

Official Site: https://www.afternoon-tea.net/living/

Interior Shop FrancFranc to Launch New Products in Collaboration with ANNA SUI

Japanese furniture and home décor company FrancFranc is teaming up with global fashion brand ANNA SUI for a new product collection. ANNA SUI HOME FrancFranc will be released at FrancFranc stores nationwide and online starting September 3.

Product Lineup

2-seater Sofa, Dark Red: ¥149,000 (Tax Included) / 1-seater Sofa, Dark Red: ¥79,000 (Tax Included) / Ottoman, Dark Red: ¥39,000 (Tax Included)

Side Table, Black: ¥39,000 (Tax Included) / Medium Rug, Dark Purple: ¥35,000 (Tax Included)

Pillow Covers (Purple Logo / Beige Retro Flowers / Multicolor Flowers / Black and Gold): ¥5,000 each (Tax Included)

Flower Pillow Cover: ¥4,000 (Tax Included) / Flower Quilt Cover, Single: ¥15,000 (Tax Included) / Semi-Double: ¥16,000 (Tax Included) / Double: ¥17,000 (Tax Included) / Large Purple Cushion: ¥5,800 (Tax Included)

Removable Wallpaper (Purple Flower / Pink Flower / Black Swan): ¥3,200 each (Tax Included)

Roomwear, Navy: ¥10,000 (Tax Included) / Slippers (Black / Navy): ¥4,000 each (Tax Included)

Drawstring Bag (Navy / Black / Red / Pink): ¥3,000 each (Tax Included)

Travel Jewelry Box: ¥2,500 each (Tax Included) / Small Jewelry Box: ¥7,500 each (Tax Included) / Large Jewelry Box: ¥10,000 each (Tax Included) / Multi-level Box: ¥9,500 each (Tax Included)

Room Fragrance (Black / Gold / White): ¥4,800 each (Tax Included) / Candle (Black / Gold / White): ¥3,800 each (Tax Included)

Mug with Lid (Pink Flower / Blue Flower / Red Lace Flower / Beige Retro Flower / Purple Logo / Pink Storefront): ¥2,200 each (Tax Included)

Tea for One Teapot (Purple / Green): ¥5,000 each (Tax Included) / Mini Plate Set: ¥3,000 (Tax Included)

This marks the first time ANNA SUI has collaborated on an interior design collection in the brand's history. FrancFranc will celebrate its 30th anniversary in July 2022, and the release of these 47 unique products will mark this auspicious occasion. From furniture and home décor to candles and jewelry boxes, there's something for everyone!

How would you like to decorate your space with these one-of-a-kind pieces?

Ceramic Artist DAISAK to Hold Exhibition at JOURNAL STANDARD Kyoto Store

Kyoto-based ceramic artist DAISAK is collaborating with newly-relaunched clothing brand JOURNAL STANDARD on some colorful new products! These limited-edition releases will go on sale August 7, 2021. 

CAP: ¥16,500-¥39,600


SHOES: ¥13,200

Vulture Sculpture: ¥110,000

Mug: ¥4,620 / Ashtray: ¥3,850

TEE: ¥5,280 / SOX: ¥1,320

These new goods were inspired by American casual wear, and give us a glimpse into DAISAK's unique worldview. Along with the 'wall-mounted cap' and 'sneakers you can use as a plate,' a limited number of mugs, ashtrays, t-shirts and socks with a sleek new vulture design will be available. For those wanting a glittering new centerpiece for their house, the golden vulture sculpture is a perfect choice. 

Be sure to check out this limited-edition art with American flair! 

Tendo Mokko Rethinks Japanese Modernity With 'Japanese Modern / 80 Project' to Celebrate 80th Anniversary

In commemoration of Tendo Mokko's 80th anniversary, DAIKANYAMA TSUTAYA BOOKS is hosting the "Tendo Mokko & Japanese Modern" fair from July 7 to August 6 where the new products from the interior design brand is being sold. This includes a new book titled the same as the fair which details the brand's most famous furniture works. New furniture by Hiroshi Nakamura, Koichi Futatsumata, and Wataru Kumano is also being exclusively sold there.

Each participating artist's signed nameplate

Tendo Mokko is a Japanese furniture maker. After the Second World War, they made huge developments the country's architect and design culture in collaboration with architects and designers by creating products rooted in the climate and natural features of Japan. One of the spearheads of this movement was Kenmochi Isamu, a modernist designer who played a pivotal role in the development of Japanese industrial design after World War II. Through the history of Japanese architecture, Tendo Mokko has joined hands with countless famous designers to manufacture furniture.

Last year, the company turned 80 years old. As part of the commemoration, it is looking to dive deep into and rethink Japanese modernity at the Tendo Mokko & Japanese Modern fair where visitors can see their latest wares as well as learn about the process of developing new furniture and more. All of this, along with interviews, is also detailed in the book. Those who pre-order products at the fair will also receive one of the above-pictured nameplates depending on who designed it.

Gas Mask Plant Pots Showcased as Part of TENEO's Exhibition Tour

Japanese men's brand TENEO and Shibakusa Pottery, which was founded in 1841 in Hida-Takayama, are set to begin their first exhibition tour on July 9 which aims to make traditional Japanese craftsmanship part of our modern lives as contemporary art.

FULL HAND MADE with HAMAMOTO 

TENEO is rooted in the concept of combining and evolving the differing cultures and backgrounds of Japan and France. Shibakusa Pottery has been producing pottery in Gifu's city of Takayama since the Edo Period and operates on the motto of "Handing down tradition is on the decline; tradition is the continuation of innovation." Both TENO and SHibakusa have come together to launch a project that aims to develop and advance traditional craftsmanship, and so they are opening a series of exhibition pop-up shops beginning at DiEGO Omotesando in Tokyo on July 9 before heading to Discover Japan Lab. in Shibuya PARCO, g GIFT AND LIFESTYLE in Roppoingi Hills, and elsewhere.


Pre-orders for the products to be showcased at the pop-up shop are now available to pre-order online in Japan at TENEO and will be shipped in October. Exhibits include works by the young bonsai master Yusuke Hamamoto, flower arrangements Ayayoshi Ozono who maintains long-time traditional Japanese styles and techniques, and more.


The project will  collaborate with the international tattoo artist Hiro in October as well as many other traditional artists and craftsmen from inside and outside Japan. The pop-up shop also sees the release of the 'GAS MASK POT/VASE.' The purpose of these works is to show people new forms and ways of expressing tradition.

Information

TENEO POP UP  

Location: DiEGO Omotesando
Running: July 9, 2021 – July 24, 2021

Address: Oriental Harajuku 205, 4-17-8 Jingumae, Shibuya, Tokyo

Opening Hours: 13:00-18:00 (Wednesday to Saturday only)
Official Website:  https://www.di-ego.net

Location: Discover Japan Lab.
Running: July 30, 2021 – August 5, 2021

Address: 15-1 Udagawacho, Shibuya, Tokyo

Opening Hours 11:00-20:00
Official Website: https://shibuya.parco.jp/shop/detail/?cd=025804

Location: g GIFT AND LIFESTYLE
Running: August 6, 2021 – End of August 2021

Address: Roppongi Hills HILLSIDE B1F, 6-10-2 Roppongi, Minato-ku, Tokyo
Opening Hours: 11:00-21:00
Official Website: https://g-roppongi.jp



Project Details: https://prtimes.jp/main/html/rd/p/000000003.000068928.html

TENEO Official Website: https://teneo.work

Kyoto's National Museum of Modern Art Announces 'Modern Crafts' Exhibition

The National Museum of Modern Art, Kyoto has announced a new exhibition. A Chronicle of Modern Crafts: Works from the National Museum of Modern Art, Kyoto Collection will run from July 9 to August 22.



Crafts are one of the pillars of the activities at the National Museum of Modern Art, Kyoto, a facility that opened in 1963. This emphasis has helped form one of Japan's premiere collections of crafts. Moreover, they have on occasion presented exhibitions such as the International Exhibition of Contemporary Ceramic Art, Contemporary Ceramic Art: Canada, U.S.A., Mexico and Japan, Fiber Works: Europe and Japan, and Contemporary Glass: Europe and Japan, which introduced and compared crafts from other countries with Japanese works, and exerted a strong influence on the Japanese art and crafts scene.

In this exhibition, the museum takes a look back at some of these events from the past based on works from the museum collection while retracing the development of modern crafts. This includes the exhibiting of 305 pieces, 231 from Japanese craftsmen and 74 from those overseas.

Information

A Chronicle of Modern Crafts: Works from the National Museum of Modern Art, Kyoto Collection
Running: July 9, 2021 – August 22, 2021

Venue: National Museum of Modern Art, Kyoto
Opening Hours: 9:30-17:00 (Until 20:00 on Fridays and Saturdays)

Closed: Mondays (but open August 9) and August 10
Price: General ¥1,200 / University Students ¥500 / Free for those aged 18 and below

Official Site:https://www.momak.go.jp/

*Opening hours subject to change depending on COVID-19

Gyoza no Ohsho x JOURNAL STANDARD Releases Exclusive Kyoto T-Shirt

Gyoza no Ohsho has teamed up with JOURNAL STANDARD to release a special t-shirt featuring a design inspired by the uniforms worn by staff at Gyoza no Ohsho. The tee released on June 19.

Gyoza no Ohsho is a Japanese restaurant chain serving gyoza and a range of other Chinese cuisine-inspired foods.

GYOZA OHSHO TEE | Sizes: M-XXL | ¥4,400 (Before Tax)

These limited-edition tees are exclusive to JOURNAL STANDARD's Kyoto branch.