Tower Records Masterpieces Revival Project to Reprint Hard-to-Find Works
02.September.2021 | MUSIC
Certain songs are powerful enough to transcend generations. Sadly, many of these tracks are hard to find on CD at an affordable price with most being discontinued. In an effort to reissue a number of these popular songs, Tower Records has begun the Masterpieces Revival Series, with the first release coming September 29. This first volume is titled 'Pop Punk,' and will be available exclusively at Tower Records, TOWERmini, and Tower Records Online.
New Project Logo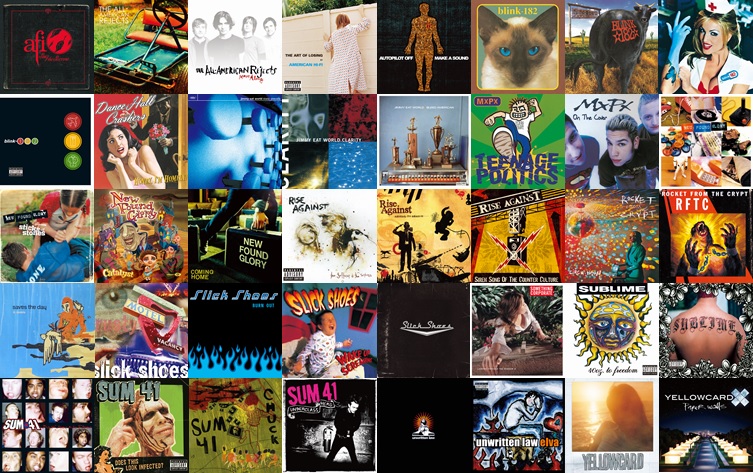 Volume 1 Cover Art
A genre which continues to be popular to this day, the pop punk album consists of 40 carefully selected titles from the 1990s and 2000s. Seven of these tracks are being released in Japan for the first time.
From legendary bands who have since disbanded to world-famous groups still at the forefront of the pop punk scene, Universal Music's extensive catalog offers a lineup of masterpieces from the genre. Which tracks are you excited to hear again?
RELATED ENTRIES
Tower Records Cafe to Collaborate with Tokyo Revengers for Special Menu

Tokyo Records Cafe will hold a special Tokyo Revengers cafe in three cities around Japan–Tokyo, Osaka, and Nagoya. Fans of the series won't want to miss this special collaboration menu inspired by popular characters from the series!

Menu

Collaboration Menu

Phase 1 (Top): Takemichi and Chifuyu's Omurice / Tokyo Manji Gang Team Pasta

Phase 2 (Bottom): Chifuyu's Tonkotsu Rice Bowl / Tokyo Manji vs. Black Dragon Sandwich

Collaboration Desserts

Phase 1 (Top): Inui's Cocoa Pancakes / Hina's Apple Pie

Phase 2 (Bottom): Holy Night Cake / Mitsuya and Hakkai's Sweets Plate

Collaboration Drinks


 Tokyo Revengers Latte

Collaboration Drinks (Phase 1)

Collaboration Drinks (Phase 2)

Exclusive Happy Birthday Sweets

Take-Out Menu

Tokyo Revengers Original Take-out Bottle (Phase 1/Phase 2)

Cafe Reservation Bonus: Sticker (Phase 1)

Cafe Reservation Bonus: Sticker (Phase 2)

Menu Order Bonus: Postcard (Phase 1)

Menu Order Bonus: Postcard (Phase 2)

Bonus for Customers Spending ¥4,000 or more: Name Card (Phase 1)

Bonus for Customers Spending ¥4,000 or more: Name Card (Phase 2)

The collaboration menu is inspired by the story and characters of the globally-popular anime and manga series. Guests can enjoy special offers, exclusive goods, and illustrations drawn exclusively for this event. Who is your favorite?


Information

Tower Records Cafe x Tokyo Revengers

Tower Records Cafe Omotesando
Address: Imon Harajuku Building 2F (6-3-9 Jingumae, Shibuya-ku, Tokyo)
Running: October 7 – October 31, 2022
Phase 1: October 7 – October 19, 2022
Phase 2: October 20 – October 31, 2022
Take-out Drinks are available from 13:00-18:40
Twitter: https://twitter.com/trc_omotesando
◇Omotesando Time Schedule
① 11:00-12:20 ② 12:50-14:10 ③ 14:40-16:00 ④ 16:30-17:50 ⑤ 18:20-19:40

Tower Records Cafe Nagoya Sakae Skyle
Address: SKYLE 9F (3-4-5 Sakae, Naka-ku, Nagoya)
Running: October 22 – November 14, 2022
Phase 1: October 22 – November 2, 2022
Phase 2: November 3 – November 14, 2022
Take-out Drinks are available from 13:00-18:40
Twitter  : https://twitter.com/trc_nagoya
◇Nagoya Sakae Skyle Time Schedule
① 11:00-12:20 ② 12:50-14:10 ③ 14:40-16:00 ④ 16:30-17:50 ⑤ 18:20-19:40
 
Tower Records Cafe Umeda NU Chayamachi
Address: NU Chayamachi 6F (10-12 Chayamachi, Kita-ku, Osaka)
Running: October 7 – November 6, 2022
Phase 1: October 7 – October 21, 2022
Phase 2: October 22 – November 6, 2022
Take-out Drinks are available from 13:20-19:00
Twitter  : https://twitter.com/TRC_NUchaya
◇Umeda NU Chayamachi Time Schedule
① 11:20-12:40 ② 13:10-14:30 ③ 15:00-16:20 ④ 16:50-18:10 ⑤ 18:40-20:00
 

Buy Collaboration Goods: https://tower.jp/revengers-goods

Details:  https://tower.jp/revengers-cafe2

ONE OK ROCK to Appear in Tower Record's 'NO MUSIC, NO LIFE' Campaign for the First Time in 11 Years

For the first time in over a decade, ONE OK ROCK will appear in Tower Records' popular NO MUSIC, NO LIFE campaign. Special posters will appear at all Tower Records and TOWERmini stores starting September 3, 2022.

The last time ONE OK ROCK appeared on posters for the campaign was in September 2011. The band will release its first original album in three and a half years, Luxury Disease, on September 9. While the previous album saw the group tackling different genres, ONE OK ROCK's signature rock sound seems to have returned. Luxury Disease was created along with producer Rob Cavallo and other overseas artists. 

 

Those who purchase the album will be entered into a drawing to win a B2-sized version of the NO MUSIC, NO LIFE poster. Entries can be submitted through the 59 participating Tower Records stores and Tower Records Online. Don't miss your chance to get a hold of this rare poster with a special message from Taka!

Jujutsu Kaisen 0: The Movie Gets Collaboration Cafe at Three Tower Records Cafe Locations

Tower Records Cafe locations in Tokyo, Nagoya, and Osaka have announced a collaboration with Jujutsu Kaisen 0: The Movie! Starting September 9, fans will be able to grab some tasty treats and special merch. 

Jujutsu Kaisen 0: The Movie opened in theaters on December 24, 2021. A prequel to the beloved Jujutsu Kaisen series, the film was extremely well-recieved, remaining in theaters for over five months. Fans fell in love with the narrative and Yuta's story, as well as the intricate fight scenes crafted by MAPPA and the impressive soundtrack. 

To celebrate the film's release on DVD and Blu-ray in September, Tower Records Cafe locations in Tokyo, Nagoya, and Osaka will hold limited-time collaboration cafes. The menu was inspired by familiar characters and their personalities, and visitors who reserve seats ahead of time will receive a bonus sticker featuring a newly-drawn illustration made exclusively for the event.

Yuta Okkotsu's Salted Cabbage Peperoncino: ¥1,580 (Tax Included)

Panda's Small Dishes & Pancakes: ¥1,580 (Tax Included)

Satoru Gojo's Sweet Meal: ¥1,380 (Tax Included)

Part 1 Design

Part 2 Design

A random postcard will be handed out to those who order from the collaboration menu during the first phase of the cafe. There are a total of five to collect featuring Yuta, Maki, Toge, Panda, and Satoru. 

Collaboration Goods

Character Cards

Guests will also be able to purchase exclusive merchandise featuring brand-new illustrations. For every ¥2,000 spent (including tax), guests will receive a character card as a bonus!

Information

Jujutsu Kaisen 0: The Movie x Tower Records Cafe

Omotesando / Umeda NU Chayamachi:
Part 1: September 9 – September 20 / Part 2: September 21 – October 2

Nagoya Sakae SKYLE:
Part 1: September 9 – September 17 / Part 2: September 18 – September 26

Details: https://tower.jp/jujutsukaisen-cafe

World's First Apex Legends Collaboration Cafe to Open in Tokyo and Osaka

The world's first Apex Legends cafe will be opening for a limited time in Tokyo and Osaka this summer! The Nessie Cafe will be held at Tower Records Shibuya starting July 22 and at Tower Records Umeda NU Chayamachi starting August 20. 

Over 100 million people around the world have played the battle royale title Apex Legends. Every aspect of the game, from the character designs to the maps and weapons, has been meticulously designed to create a truly engaging and fun experience. Basically, it makes sense that so many people seem addicted to it.

 

Menu at a Glance

Nessie & Wattson's W Curry

Supplies Box Sandwich

Nessie & Wattson's Crackling Orange Parfait

Nessie's Pancakes

A Nessie Surfaces! Cake

Drink Menu

Bloodhound / Gibraltar

Lifeline / Pathfinder

Wraith / Bangalore

Caustic / Mirage

Octane / Wattson

Crypto / Revenant

Loba / Rampart

Horizon / Fuse

Valkyrie / Seer

Ash / Mad Maggie

Newcastle / Nessie Latte

Drink in Original Bottle

PANKAN

The collaboration cafe will feature a selection of themed menu items based on Nessie, a loveable part of the title. Drinks inspired by every Legend in the game will also be available. Reservations are available by lottery only, but certain menu items will be available for takeout. Drinks will be available in a limited edition bottle. 

Those who make reservations for the cafe will also have the opportunity to purchase exclusive merchandise on-site.

Veteran players won't want to miss out on the world's first Apex Legends cafe!

©2022 Electronic Arts Inc. Electronic Arts, the Electronic Arts logo, Respawn, the Respawn logo, and Apex Legends are trademarks of Electronic Arts Inc. InfoLens Inc. is an authorized Electronic Arts licensee.

Information

Apex Legends – Nessie cafe

Tokyo Venue: July 22 – August 14 / Tower Records Shibuya *The cafe will be on the 2nd floor. Merchandise will be sold on the 8th floor.
Osaka Venue: August 20 – September 6 / Tower Records Umeda NU Chayamachi
Details: https://tower.jp/apex-nessie-cafe

VTuber Group NIJISANJI Announces Tower Records Collaboration, Special Visuals Inspired by Music Genres

From June 9 until July 18, fans of the VTuber group NIJISANJI will want to head to Tower Records locations or the online store! A number of one-of-a-kind collaboration goods will be on sale, and Tower Records Cafe will also be holding a special cafe with dishes inspired by the NIJISANJI members.

NIJISANJI is one of the most prolific Vtuber projects to date, with over 150 members pulling in millions of views on YouTube. The company has held a number of large-scale events and sells unique merchandise for every talent on the roster. Many of these talents also have music careers.



For this musical collaboration, six of the most popular NIJISANJI talents are representing six popular genres of music. Participating VTubers include ROF-MAO's Kagami Hayato, Touya Kenmochi, Minato Fuwa, Haru Kaida, Kanae, and Kuzuha.

Acrylic Stand

T-shirt

The visuals made for the collaboration include those inspired by K-Pop, hardcore, rock, enka, hip-hop, and Visual kei. Fans can grab tons of new merchandise including pins and acrylic stands at 69 Tower Records and Towermini stores. The items will also be available at all Tower Records Cafe locations and Tower Records online.

Part 1 Food / Part 1 Sweets

Kanae Birthday Dessert


A collaboration cafe will also take place during the event period, serving up dishes inspired by the six NIJISANJI ambassadors. Fans shouldn't miss Kanae's birthday dessert, only available for a limited time! (His birthday is July 7, if you were wondering.)

Shop Display


Certain stores will also have life-size panels and other displays, so come take a snapshot with your favorite character!

New Tokyo Revengers Merchandise Available at Tower Records

From June 3 until June 18, five Tower Records locations and Tower Records Online will be offering new Tokyo Revengers merchandise!

Lineup

Bonus Bromide

The Tokyo Revengers pop-up shop will appear at the Shibuya, Sendai PARCO, Nagoya Kintetsu Pass'e, Umeda NU Chayamachi, and AMU Plaza Hakata Tower Records locations. A selection of merchandise featuring newly-drawn illustrations from the popular anime series Tokyo Revengers will be on sale, showing everyone's favorite characters battling the heat–and each other–with water guns!



During the event period, customers spending ¥2,000 or more will receive a special bromide as a bonus gift. Those not able to attend one of these five locations in person can also grab the new items at the Tower Records Online store, so don't miss out!

©和久井健・講談社/アニメ「東京リベンジャーズ」製作委員会 ®KODANSHA

Three Tower Records Locations to Hold Event Featuring Virtual YouTuber Unit KMNZ

From April 8 until April 17, a KMNZ pop-up shop will be open at three Tower Records locations! Fans of the virtual YouTuber unit, composed of Lita and Liz, should head to either Tower Records Shibuya, Nagoya Kintetsu Passee, or Umeda NU Chayamachi to get some limited-edition goods.

Presale Event Merchandise

Purchase Bonus


 

A number of goods featuring newly drawn illustrations of KMNZ will be available during the event period, and those spending a certain amount will receive a bonus!

©REALITY, Inc. / ©Ficty

Information

KMNZ Pop-up Shop at Tower Records

Running: April 8 – April 17, 2022
Locations: Tower Records Shibuya / Nagoya Kintetsu Passe / Umeda NU Chayamachi
Details: https://event.amnibus.com/kmnz-tower/

SPY x FAMILY Collaboration Cafe Coming to Omotesando, Nagoya, and Umeda

To celebrate the upcoming anime adaptation, the popular manga SPY X FAMILY is teaming up with Tower Records cafe for a special collaboration! From April 13 until May 8, three Tower Records Cafe locations will feature menu items inspired by the series' characters. The collaboration cafe will take place at Tower Records Cafe Omotesando, Nagoya Sakae SKYLE, and Umeda NU Chayamachi.

Collaboration Menu

Anya's Hamburger Plate

Loid's Pesto Pasta

Yor's Chicken Salad Plate

Anya Pancake

Anya's Ice Cream Crepe

Loid's Parfait

Yor's Apple Pie

Anya's Strawberry Milk

Loid's Coffee & Milk

Yor's Rose Tea

Damian's Melon Soda

Becky's Cassis Soda

Franky's Espresso Tonic

SPY x FAMILY Print Latte (Random)

SPY x FAMILY Take-out Drink

Exclusive Cafe Bonus

Collaboration Merchandise




The collaboration merchandise features new illustrations of Loid, Anya, and Yor playing some jazz. Are you excited about the anime's premiere? 

©遠藤達哉/集英社・SPY×FAMILY製作委員会

Information

SPY x FAMILY Collaboration Cafe

Locations: Tower Records Cafe Omotesando, Nagoya Sakae SKYLE, Umeda NU Chayamachi
Open: [Round 1] April 13 – April 25 / [Round 2] April 26 – May 8, 2022
*Cafe bonuses will feature a different design during each round.
Official Site: https://tower.jp/spyfamily-cafe

Collaboration Merchandise
Available at 29 Tower Records locations and at Tower Records Online (https://tower.jp)
Preorders open at noon on March 30
*Items cannot be ordered at the cafe.
Sales begin April 13, 2022
Details: https://tower.jp/spygoods

The Quintessential Quintuplets Film Gets New Visual, Tower Records Pre-Sale Bonuses

Five Tower Records locations have begun selling special merchandise inspired by the upcoming film version of The Quintessential Quintuplets! These items will be available until March 18 and feature newly-drawn illustrations of the five main characters. 

Main Visual

The series follows the daily life of Futaro Uesugi, a high school student hired as a private tutor for a group of identical quintuplets. At the beginning of the story, readers learn that Futaro will marry one of the five Nakano sisters–Ichika, Nino, Miku, Yotsuba, or Itsuki–but the identity of the bride is unknown until the end of the story.

Sakura Dress Oversized Acrylic Stand (5 varieties): ¥3,300 (Tax Included)

Sakura Dress Mug  (5 varieties): ¥1,650 (Tax Included)

Sakura Dress Clear Folder (6 varieties): ¥440 (Tax Included)

Ichika, Nino, Miku, Yotsuba, and Itsuki are wearing special cherry blossom dresses perfect for the spring season. Which girl is your favorite?

*Designs cannot be chosen and will be given at random.

The pop-up store is now open at five Tower Records locations: Tower Records Shibuya, Tower Records Shinjuku, Nagoya Kintetsu Passe, Umeda NU Chayamachi, and Amu Plaza Hakata. Guests spending ¥2,000 or more (including tax) will get a limited-edition bromide on a first-come, first-served basis. The goods are also available at the Tower Records online store!

©春場ねぎ・講談社/映画「五等分の花嫁」製作委員会 ®KODANSHA

Information

The Quintessential Quintuplets Film Pop-Up Shop in Tower Records

Merch Available: March 4 – March 18, 2022

Locations: Tower Records Shibuya, Shinjuku, Nagoya Kintetsu Passe, Umeda NU Chayamachi, Amu Plaza Hakata

Special Page: https://tower.jp/article/feature_item/2022/02/17/4001

Tower Records Holds Collaboration Campaign with Manga Artist Inio Asano

Dead Dead Demon's De De De De Destruction, a popular series by Inio Asano, is about to come to its big conclusion in Weekly Big Comic Spirits. To coincide with the climax, the Tower Records Cafe Omotesando store will hold a collaboration cafe for a limited time, from February 3 until February 27, 2022.

Menu


Round 1 Exclusives

Round 2 Exclusives

Available During Round 1 & Round 2

Collaboration Bonuses

Bonus Postcard (Top 4 limited to Round 1, Bottom 4 limited to Round 2, Right available during both Rounds)

Bonus Poster

Bonus Sticker

Merchandise

Acrylic Keychain (6 varieties)

Pin (6 varieties)

2-pack Clear Folder Set

Towel

Mug

Tote Bag

T-shirt

Hoodie

 

Original menu items inspired by the characters from Dead Dead Demon's De De De De Destruction, such as Kadode and Ouran, will be available. The Tower Records exclusive illustration of the two was made for the event and will be distributed to cafe visitors while supplies last. New collaborative merchandise will also be available at Tower Records Abeno Hoop and Tower Records Online.

©浅野いにお/小学館

Information

Inio Asano x Tower Records Cafe Collaboration Cafe

Collaboration Menu Periods:

Round 1: February 3 – February 15, 2022

Round 2: February 16 – February 27, 2022

Details: https://tower.jp/asanoinio-cafe

Collaboration Merchandise

Available at Tower Records Cafe Omotesando / Tower Records Abeno Hoop / Tower Records Online
Now on Sale!

Details: https://tower.jp/asanoinio

IDOLiSH7 Celebrates Second Album Release with Tower Records 'NO ANiME, NO LiFE' Collab Campaign

Popular vocal group IDOLiSH7 is celebrating the release of their second album 'Opus' with Tower Records. The 'IDOLiSH7 x NO ANiME, NO LiFE' collaboration campaign will be underway from January 11 until January 24 at Tower Records and TOWERmini locations, as well as Tower Records Online.

IDOLiSH7 is a 7-member male idol group consisting of Iori Izumi, Yamato Nikaido, Mitsuki Izumi, Tamaki Yotsuba, Sogo Osaka, Nagi Rokuya, and Riku Nanase. 'Opus' was released on January 12, and contains recent tracks such as THE POLiCY, the theme song for the third season of the IDOLiSH7 anime series. Two brand-new songs are included on the album, so fans shouldn't miss it!

As part of the collaboration, special posters will be displayed in stores, and band member Riku Nanase will be in charge of the in-store announcements. Those who purchase the album will receive a special receipt featuring a message from the members, and designs will vary from store to store. Nine locations will also be displaying standee panels of the members, perfect for a photo spot!

IDOLiSH7 × NO ANiME, NO LiFE. Special Collaboration Poster

Collaboration Poster


Running: January 11 – January 24, 2022
Locations: Tower Records and TOWERmini locations *Not posted at Vivre Yokohama, Nagoya PARCO, and TOWERmini Morinomiya Q's Mall

Nanase Riku In-store Announcements

Running: January 11 – January 24, 2022
Broadcast Locations: All Tower Records and TOWERmini stores *Excluding Vivre Yokohama, Nagoya PARCO, and TOWERmini Morinomiya Q's Mall


https://www.youtube.com/user/TowerRecordsJapan

Special Receipts

Special Receipt 

A total of seven types of special receipts will be available, with participating members varying by store.
Available: January 11 – January 24, 2022
Applicable Product: IDOLiSH7 – 'Opus' 

Standee Panel Exhibition

Standee panels of IDOLiSH7 members will be on display at participating stores. The members on display will differ depending on the store.
Running: January 11 – January 24, 2022

Tower Records Original Bonus

Oversized Postcard



One oversized postcard will be given for each eligible purchase.
Participating Locations: Tower Records, TOWERmini, Tower Records Online
Applicable Product: IDOLiSH7 – 'Opus' 

Tower Records Exclusive Online Lottery Campaign

Mini Signboard

Cheque-style Card


10 winners will be selected by lottery.
Purchase Deadline: January 24 at 23:59
Applicable Stores: Tower Records Online
Applicable Product: IDOLiSH7 – 'Opus' 

Newly-Released Products

Limited Edition A

Limited Edition B

Standard Edition

Visual Prison Collaborates with Tower Records for Limited-Time Merchandise

To commemorate the release of the first DVD and Blu-ray for the popular Visual Prison anime series, Tower Records is teaming up with the series to release some limited-edition merchandise. These are available at 13 Tower Records locations nationwide and from Tower Records Online. 

Have you been watching the vampire idol series?

Lineup

Double Acrylic Keychain (11 varieties)

Pins (10 varieties)

Clear Stickers (3 varieties)

Cushion

Playing Cards

Acrylic Diorama (3 varieties)

Acrylic Stand (10 varieties)

Long-sleeve T-shirt

©Noriyasu Agematsu,Afredes/Project VP

Information

Visual Prison x Tower Records

Details: https://tower.jp/vpgoods/

Orders Now Open

Participating Locations: Shibuya, Shinjuku, Sapporo PIVOT, Ikebukuro, AEON LakeTown, Urawa, Niigata, LaLaport Iwata, Nagoya Kintetsu Passe, Umeda NU Chayamachi, Kyoto, Kashihara, Tower Records Online