BABYMETAL to Release Limited-Edition NFT Trading Cards
04.September.2021 | MUSIC
In May, BABYMETAL released their first collection of NFT trading cards to commemorate the band's 10th anniversary. Now, a new collection of these limited-edition cards, 10 BABYMETAL BUDOKAN, are coming soon!
The previous collection sold out in only a few minutes, and as with the first trading card release, these special images will be sold using WAX NFT Blockchain, and will go on sale starting September 10 at 0:00 JST. The cards are designed with live photos from 10 BABYMETAL BUDOKAN, the 10 concerts held at Nippon Budokan from January to April. Two different sets will be on sale, and there will be 20 cards total in the set, each ranked common, rare, or super rare.
A 5-card set will be available for USD $35 with a limited quantity of 2,500 sets. A special MECHAPACK bundle containing a 15-card set and limited edition 10 BABYMETAL BUDOKAN gold vinyl record will be available for USD $125, with only 1,000 sets available. The record contains 13 songs from the April concert, which was the final day of the Budokan concert series.
Purchases can be made by credit card or PayPal, but customers will need a WAX wallet to purchase and receive NFT.
NFT minting and distribution will begin on September 15 at 2:00 AM (JST). The mint number and distribution order will be determined by when the order was made.
Will you be trying to snag one of these rare pieces of BABYMETAL history?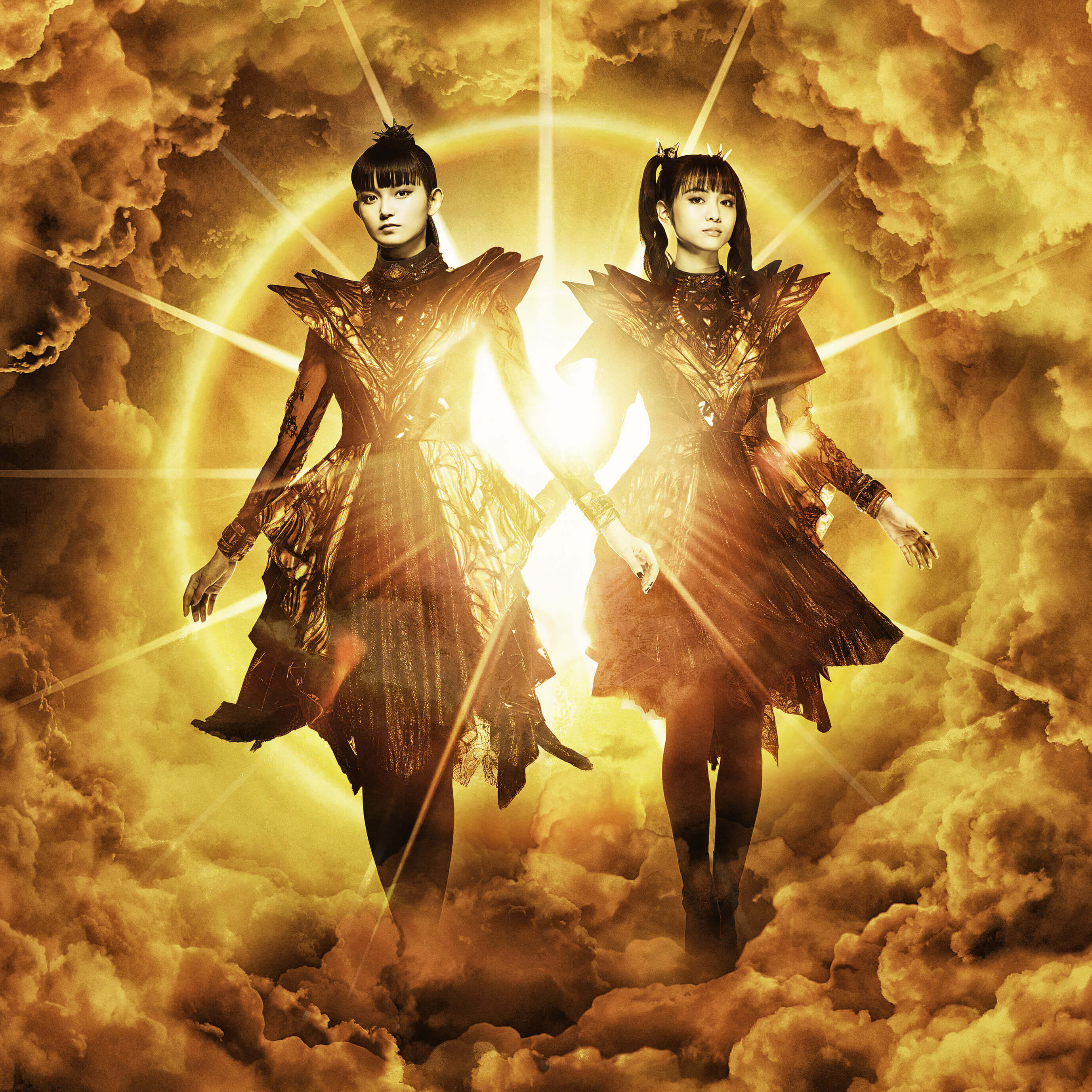 Information
10 BABYMETAL BUDOKAN NFT TRADING CARDS
Release Date: September 10, (0:00 JST)
How to Buy/Price:
1 NFT Trading Card Set (5 cards) / Price: $35
2 NFT Trading Card Set (15 cards) + 10 BABYMETAL BUDOKAN Gold Vinyl Record / Price: $125
RELATED ENTRIES
Italian Pop Trio Il Volo to Perform for Charity at Kiyomizu-dera in Kyoto, Film to be Released

Il Volo, an Italian operatic pop trio known for its incredible tenors, will be the first foreign artist to be filmed at Kiyomizu-dera in Kyoto. The concert will be held without an audience and will be filmed, with proceeds going to charity.



The musical trio is known around the world for its mesmerizing harmonies. Their music manages to sound modern while still channeling tradition, making them an excellent choice to perform at the center of Japanese cultural traditions in Kyoto. The group will also perform in Tokyo, Osaka, and Nagoya.

The music video for the group's song Grande Amore, released in 2015, has racked up over 200 million views on YouTube. Loved by fans around the world, Il Volo's music transcends language barriers, and the group is sure to impress on their Japan tour.

Information

Il Volo Japan Tour 2022 Live in Concert

Planning/Invite/Organization: Tate Corporation

In Cooperation with Sony Music Labels Inc., M.T. Studio

Studio Chizu to Hold Cinematic Orchestra to Commemorate the First Anniversary of 'Belle'

To celebrate the first anniversary of the animated Studio Chizu film Belle, a special Cinematic Orchestra will be held on August 14 at the Tokyo International Forum. The event will feature a number of other beloved Studio Chizu works.

The event will feature a symphony orchestra performing songs from many Studio Chizu films while famous scenes play on an oversized screen. The works to be featured include The Girl Who Leapt Through Time, Summer Wars, Wolf Children, The Boy and the Beast, Mirai, and Belle.


Masakatsu Takagi will be playing piano while Hanako Oku and Ann Sally will be attending as guest vocalists.

 

Original merchandise will also be on sale at the venue, with some pieces featuring an incredible illustration of Belle from the feature film.


Which Studio Chizu film is your favorite?

Featured Works

The Girl Who Leapt Through Time (2006)
Summer Wars (2009)
Wolf Children (2012)
The Boy and the Beast (2015)
Mirai (2018)
Belle (2021)

Information

Studio Chizu Cinematic Orchestra 2022 ~Belle 1-Year Anniversary~

Date: August 14, 2022 / 16:00 – 17:00
Venue: Tokyo International Forum Hall A

Official Site: https://www.promax.co.jp/studiochizu-inconcert

Tickets
Lottery Entry Period: May 18 – May 29 at 23:59
Lawson: https://l-tike.com/st1/studiochizu-2022
General Sales
Available starting June 18 at 10:00
*More details to be announced at a later date.

©「時をかける少女」製作委員会2006/©2009 SUMMERWARS FILM PARTNERS/©2012「おおかみこどもの雨と雪」製作委員会/©2015 THE BOY AND THE BEAST FILM PARTNERS/©2018 スタジオ地図/©2021 スタジオ地図/©STUDIO CHIZU/©上野隆文

Kyary Pamyu Pamyu Collaborates with Shelter Nanyo Hall in Yamagata for LOCAL POWER JAPAN Project

Last month, Kyary Pamyu Pamyu performed on the Gobi Stage at Coachella, one of the largest music festivals in the United States. The singer has now returned to Japan for the second half of her 'Kyary Pamyu Pamyu 10th ANNIVERSARY JAPAN TOUR 2022 CANDY WAVE,' seeing the singer performing 30 shows across Japan. The tour will conclude with a solo performance at Budokan in October. 

In conjunction with the nationwide tour, the LOCAL POWER JAPAN Project was launched to energize Japan through the appeal of regional towns and cities and has been attracting major attention. Kyary's newest collaboration in Yamagata has been announced ahead of her concert there on May 13!

The singer will be collaborating with Shelter Nanyo Hall in Nanyo, Yamagata, a small town of only around 30,000 people. The hall is the world's largest wooden concert hall, made entirely from laminated local cedar. It uses the most advanced fire-resistant technology for wood in Japan and was certified as the world's largest by Guinness World Records in December 2015. The multi-functional hall can seat over 1,400 people, and the property also features a Japanese-style tea room, meeting rooms, an open tree-growing space, and more.

"I want the local population to be incredibly proud of this magnificent wooden structure," said Norihito Shimanuki, the hall's director. "Through this concert hall, we'd like to promote Nanyo and Yamagata Prefecture both domestically and internationally." 

The collaboration logo for the newest partnership was inspired by the 'KPP NANDA COLLECTION LIVE in HAWAII' visual. The one-night-only concert was held in July 2014. Since the main focus of this team-up is 'wood,' the visual's palm tree has been transformed into a cedar tree!

A collaborative T-shirt is also on sale featuring the new logo and the singer's 10th-anniversary logo. The shirt is available on the LOCAL POWER JAPAN Project website for two weeks only starting May 12. Support Japanese businesses and pick one up while you can!

Information

Shelter Nanyo Hall Yamagata (Nanyo City Cultural Hall) x Local Power Japan Project

Collaboration T-shirt

Price: ¥3,300 (Tax Included)

Available: May 12 – May 25, 23:59

Where to Buy: 

LOCAL POWER JAPAN Project Online Shop

https://store-localpowerjapan.com/

Shelter Nanyo Hall (Nanyo City Cultural Hall): https://nanyoshi-bunkakaikan.jp

Tour Details: https://kpp10.jp/japantour2022/

Official Site: https://localpowerjapan.com 

*Please allow two weeks to one month after order for product to ship. All items are made-to-order.

*A portion of shirt sales will be donated to local development and social programs. 

Kirby 30th Anniversary Music Festival to be Held at Tokyo Garden Theater

The Kirby game series turns 30 on April 27, 2022, and to celebrate this impressive event, the Kirby 30th Anniversary Music Festival will be held on August 11!

 

While the event will be held in person at the Tokyo Garden Theater, fans from all over the world will also be able to watch for free on YouTube.

The concert will feature songs from the series performed by a "big-band style ensemble" made up of 35 musicians, with Kirby himself participating in real-time on an LED monitor, dancing around as fans celebrate his birthday.


Those attending the concert venue in person will be able to snag a special penlight that will sync to the music for some extra magic. 

What's your favorite Kirby soundtrack?

©HAL Laboratory, Inc. / Nintendo

Hatsune Miku Symphony 2022 to Travel to Yokohama and Osaka Following Suntory Hall Performance

The Hatsune Miku Symphony 2022 event will be performed at Pacifico Yokohama and The Symphony Hall Osaka following the Suntory Hall performance later this year. The Tokyo Philharmonic Orchestra and Osaka Philharmonic Orchestra will perform alongside visual effects, and Vocaloid fans won't want to miss this incredible show!

In addition, the Blu-ray and CD of the Hatsune Miku Symphony 2021 Yokohama performance are now on sale. Each contains an advanced ticket application to the Suntory Hall performance. A digest video of KAITO's 15th Anniversary song, the theme for the event, is also available to watch on YouTube.

Hatsune Miku Symphony 2021 – Yokohama Performance Digest [Orchestra Live Blu-ray & CD]

On February 5 and February 6, a Hatsune Miku Symphony 2022 booth at SNOW MIKU 2022 will be selling the 2021 Blu-ray and CD. Those buying fast enough will get an original pin.

Information

Hatsune Miku Symphony 2022 ~Hatsune Miku,Kagamine Rin,Kagamine Len 15th Anniversary~

Yokohama Concert

September 25, 2022

Pacifico Yokohama National Convention Hall

Conductor: Hirofumi Kurita

Performed by the Tokyo Philharmonic Orchestra

 

Osaka Performance

November 23, 2022

The Symphony Hall

Conductor: Hirofumi Kurita

Performed by the Kansai Philharmonic Orchestra

Official Site: https://sp.wmg.jp/mikusymphony/

Iconic Moments from Attack on Titan Brought to Life in New Video

A new YouTube video is bringing iconic Attack on Titan moments to life. To commemorate the release of The Final Season Part 2, the video features Hiroyuki Sawano's prolific soundtrack to the anime series being performed live while accompanied by scenes from the show. The concert was held last year at Pacifico Yokohama last year.

 

Attack on Titan – ətˈæk 0N tάɪtn <WMId> [Official Live]

Attack on Titan The Final Season Part 2 is currently airing every Sunday and is available to stream on a number of global streaming services.

 

©諫山創・講談社/「進撃の巨人」The Final Season製作委員会

Information

Attack on Titan The Final Season Part 2

Airing on NHK General Sundays at 24:05

Streaming on dTV, d Anime Store, GYAO!, Netflix, TELASA, Hikari TV, U-NEXT, Amazon Prime Video

Official Site: https://shingeki.tv/final/

Kyary Pamyu Pamyu's First Performance of 'Maybe Baby' Takes Place on First Day of New Tour

Celebrating the 10th anniversary of her major label debut, Kyary Pamyu Pamyu is back in the news. The artist will perform at this year's Coachella, one of the largest music festivals in the United States, and released her first full-length album in three years 'Candy Racer' in October 2021. On January 16, Kyary embarked on the largest tour of her career, 'Kyary Pamyu Pamyu 10th ANNIVERSARY JAPAN TOUR 2022 CANDY WAVE,' which will see the singer performing 30 shows across Japan.

The first show was held at Atsugi City Cultural Hall in accordance with all local guidelines to limit the spread of the Coronavirus. Fans lined up, excited to see the artist for the first time in three years–and when Kyary took the stage clad in a bright green wig and costume, she showed her appreciation for those who have waited to see her again. 

"Long time no see! I'm sorry I made you wait," the singer said as the audience replied with massive applause. "Today, I'm starting my first tour in three years. I want to give you all a performance that will make you glad you came!" 

The artist began by performing her newest track Maybe Baby for the first time. The setlist included 21 songs total including songs from Kyary's newest album 'Candy Racer' and legendary tracks like PONPONPON and Fashion Monster. 

In conjunction with the nationwide tour, the "LOCAL POWER JAPAN Project" was launched to energize Japan through the appeal of regional towns and cities. The 30 stops on the new tour include many that Kyary has not visited before, and were chosen based on the singer's desire to perform for fans who may not typically be able to attend one of her shows. Wanting to show her gratitude, this is also a chance to inspire local industry and tourism, both of which have been hit hard by the ongoing pandemic. 

Keep an eye out for what Kyary Pamyu Pamyu does next!

Kyary Pamyu Pamyu to Perform at Coachella 2022

Kyary Pamyu Pamyu will be performing at the world-famous Coachella Valley Music and Arts Festival in Indio, California this April! Scheduled to perform at the event in 2020, Coachella was canceled due to the ongoing pandemic. Back after two years, the lineup of performing artists has been posted to the official site.

This year, Harry Styles, Billie Eilish, and Ye (Kanye West) will be headlining the event, which also includes artists from around the world. Kyary will perform on April 16 and April 23.

Kyary Pamyu Pamyu is celebrating the 10th anniversary of her debut and is set to begin her largest nationwide tour to date on January 16. The artist will be performing 30 shows across Japan.

Lovely Summer-Chan Announces Long-Awaited 'THE THIRD SUMMER OF LOVE' Release Tour

When singer-songwriter Lovely Summer-chan announced 'THE THIRD SUMMER OF LOVE' tour in Tokyo, tickets sold out on the same day. The artist has just announced that an additional performance will be held on March 3, 2022 at Tokyo LIQUIDROOM.

AH! Music Video

I Told You A Lie Music Video

This tour will celebrate the singer's third album 'THE THIRD SUMMER OF LOVE,' which was released in September 2021 and won the grand prize at the APPLE VINEGAR Music Awards 2021. It will also coincide with the LOVELY SUMMER SONIC event.



This will be the first tour in some time due to the ongoing pandemic, so look forward to it!

TV Anime Series 'Run with the Wind' to Hold Orchestral Concert in Tokyo

The concert featuring the TV anime series Run with the Wind based on the novel Run with the Wind  by Shion Miura, will be held on December 29, 2021 at Ebisu The Garden Hall.

For this concert, Production I.G, the animation company that produced the anime series Run with the Wind, will be involved in the video production. Based on scenes selected by composer Yuki Hayashi, the video has been re-edited for the concert and will be delivered with a live performance by the gorgeous musicians.

The day will surely be a special one, where you can enjoy the music of the special band orchestra alongside a number of masterly scenes. Don't miss this chance to experience the world of the film before the Hakone Ekiden, the university relay race in January that the characters are striving for!


Original work: Run with the Wind by Shion Miura (Shincho Bunko)

©三浦しをん・新潮社/寛政大学陸上競技部後援会

#AppearanceYokohama Concert to Feature Real Artists Beside VTubers

Net label Appearance will hold a special live event on November 28, 2021, featuring popular VTubers and music artists at Yokohama Bronth at the Miratomirai waterfront area in Yokohama. 

Performers

Kyo Hanabasami

Mashiro Ayano

Muon Otonashi

Sifar  

mimiQ_Lyric 

DJ TAMU

The #AppearanceYokohama event will feature Mashiro Ayano, a singer popular for performing tracks for popular anime series such as Fate/stay night: Unlimited Blade Works and Darwin's Game. VTuber sifar is popular throughout Japan for her rock tracks, while cosplay girls band mimiQ_Lyric aims to deliver Japanese pop culture to the world. 

Those interested will be able to purchase streaming tickets through Z-aN, and anyone in Japan can also buy tickets at the venue. The live stream will feature HD multi-angle footage so viewers can enjoy the full range of the show. Performing VTubers will utilize Monolis, a system allowing them to go anywhere and interact with people in their life-sized forms. This is in cooperation with the Wasabi Music School. 

Who are you excited to see perform?

Singer yama to Hold Two-Day Planetarium Concert at Tokyo Skytree Town

Konica Minolta Planetarium TENKU will hold a special two-day live event featuring one of the most beloved singers of this generation, yama. LIVE in the DARK w/yama will take place on December 8 and 9, in which the artist will be surrounded by glittering stars as he sings some of his more popular tracks.

yama

By holding a concert inside a planetarium, guests will be able to focus more intently on the sounds being made while surrounded by darkness. The video production during the performance will be handled by HERE., a visual design studio known for working with other popular artists. Would you want to experience a live show in such a unique venue?