BABYMETAL to Release Limited-Edition NFT Trading Cards
04.September.2021 | MUSIC
In May, BABYMETAL released their first collection of NFT trading cards to commemorate the band's 10th anniversary. Now, a new collection of these limited-edition cards, 10 BABYMETAL BUDOKAN, are coming soon!
The previous collection sold out in only a few minutes, and as with the first trading card release, these special images will be sold using WAX NFT Blockchain, and will go on sale starting September 10 at 0:00 JST. The cards are designed with live photos from 10 BABYMETAL BUDOKAN, the 10 concerts held at Nippon Budokan from January to April. Two different sets will be on sale, and there will be 20 cards total in the set, each ranked common, rare, or super rare.
A 5-card set will be available for USD $35 with a limited quantity of 2,500 sets. A special MECHAPACK bundle containing a 15-card set and limited edition 10 BABYMETAL BUDOKAN gold vinyl record will be available for USD $125, with only 1,000 sets available. The record contains 13 songs from the April concert, which was the final day of the Budokan concert series.
Purchases can be made by credit card or PayPal, but customers will need a WAX wallet to purchase and receive NFT.
NFT minting and distribution will begin on September 15 at 2:00 AM (JST). The mint number and distribution order will be determined by when the order was made.
Will you be trying to snag one of these rare pieces of BABYMETAL history?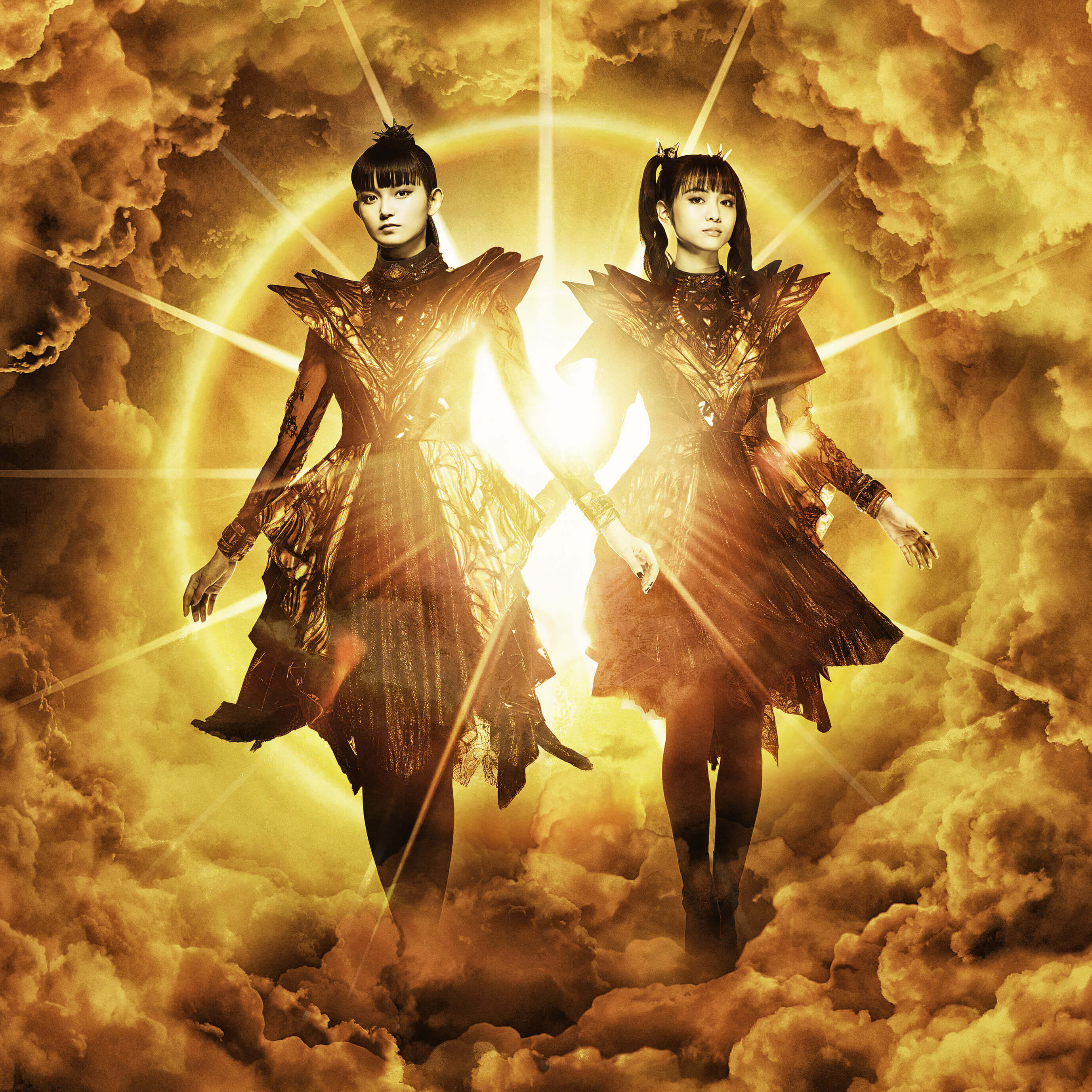 Information
10 BABYMETAL BUDOKAN NFT TRADING CARDS
Release Date: September 10, (0:00 JST)
How to Buy/Price:
1 NFT Trading Card Set (5 cards) / Price: $35
2 NFT Trading Card Set (15 cards) + 10 BABYMETAL BUDOKAN Gold Vinyl Record / Price: $125
RELATED ENTRIES
MUSER FEST.2021 -MUSIC AID- Event Holds Spin-Off Event for One Night Only

Last month's MUSER FEST.2021 -MUSIC AID- event isn't quite over! A spin-off event, ZIP-FM presents LIVE LIVE! Super Collaboration with MUSER FEST.2021, will be broadcast online on October 22 at 21:00. Since August, collaborative live performances have been planned with different guest artists each month on ZIP-FM's LIVE LIVE! With MUSER FEST.2021 program hosted by CHAI. This event is the culmination of these plans and the lineup is sure to get fans pumped. 

Performing artists include YUNA from CHAI, Suzuka and Mizyu from Atarashii Gakko!, Tabu Zombie from SOIL & "PIMP" SESSIONS, and Shingo Suzuki from Ovall. Ryo Kishimoto from fox capture plan will also join the live performance as a supporting artist. An archived stream will be available for two weeks after the live show, and tickets are on sale now on the official MUSER website. 

 

Information

ZIP-FM presents LIVE LIVE! Super Collaboration with MUSER FEST.2021

Broadcast Date: October 22, 2021 from 21:00-22:00

Price: 2,000YELL – ¥2,200 (Tax Included) *Includes access to archive

Buy Tickets: https://muser.link/__b/events/573 

Archive Available from October 23 – November 5 at 23:59

Archive Ticket Sales Period: October 23 – November 5 at 23:59

Official Site: https://muser.link/

Super Beaver Concert on November 7 to be Broadcast on WOWOW

You might have heard the theme song for the Tokyo Revengers film, Namae wo Yobu yo. Sung by rock band Super Beaver, it's become a smash hit, and from October to November, the group is on the biggest arena tour of their career. Super Beaver's performance at Saitama Super Arena on November 7, 2021, will be broadcast live by WOWOW, giving more fans a chance to see the group in action. 

Super Beaver has gone through a lot in the past year. The band is celebrating 16 years of music-making, and have moved back to a major label in 2020. The band has seen plenty of new fans after performing the theme to the Tokyo Revengers live-action film in February 2020, with their live performances always bringing plenty of passion, energy, and emotion. The sound of the group's guitar, bass, and drums seem to perfectly express the struggles, worries, and determination all people feel in their youth. Super Beaver's album 'I Love You,' released in February 2021 hit #2 on the Oricon charts, the highest ever for the band. A number of tracks have been selected to appear in commercials, drama, anime series, and films. 

A total of 10 WOWOW subscribers will win T-shirts autographed by the band members if they participate in the Super Beaver drawing. Ahead of the live show, a commentary video from the members will be released on the official WOWOW music Twitter account, so be sure to check it out!

Information

SUPER BEAVER Tokai no Rakuda SP ~Love Cannon, 2-Days~

Live Broadcast

Date: November 7, 2021, at 5:00 PM

Streaming: WOWOW Live, WOWOW On-Demand

*Performance will be archived for one month after broadcast. 

Recording Date: November 7, 2021

Recording Location: Saitama Super Arena

*WOWOW On-Demand is now offering a free trial and is available on smartphones and tablets.

Member Comment Video: WOWOW MUSIC https://twitter.com/wowow_mj(@wowow_mj)

Details/Official Site: https://www.wowow.co.jp/beaver/

BABYMETAL Says Goodbye With Official 10th Anniversary Video on YouTube

Metal J-pop group BABYMETAL has brought their 10th-anniversary celebration to a close with a new YouTube video. The group previously announced that their history would be 'sealed' on October 10, 2021. 

BABYMETAL  – THE ONE – STAIRWAY TO LIVING LEGEND

The video shows SU-METAL and MOAMETAL climbing a staircase into the clouds, leaving the Earth in order to become 'living legends' of the Metal Galaxy they have cultivated for the past decade. Fans will also recognize the track THE ONE, which has become the group's anthem. 

BABYMETAL has been celebrating its anniversary for the past year with special concert performances, limited-time merchandise, and exhibitions. The 10 BABYMETAL BUDOKAN concert, held this year from January to April, was the group's first collection of solo shows at Nippon Budokan. 

Despite all of the fanfare, this might not be the end of BABYMETAL. Sadly, it has been said that 'only the Fox God knows' when the seal will be broken, but the girls are asking fans to 'stay metal' until the next chapter of their journey is announced. 

10 BABYMETAL BUDOKAN Exhibition Opens at Tower Records Shibuya

27.September.2021 | MUSIC

On September 28, the 10 BABYMETAL BUDOKAN Exhibition will open on the 8th floor of Tower Records Shibuya for a limited time. The exhibition will feature a collection of costumes worn by the group during their numerous concerts over the years, stage set reproductions, photo spots, and more. 

Savior Mask

Postcard

BABYMETAL × TOWER RECORDS Exclusive Goods

Collaboration BEER

10 BABYMETAL BUDOKAN Mystic Game

Exclusive merchandise will only be available during this event, including T-shirts, bags, posters, and even beer! Those attending the exhibition will be entered to win a BABYMETAL mask or postcard, previously only available at the Budokan concert. The Mystic Game, a puzzle-solving experience, will also take place within Tower Records Shibuya, asking guests to explore the location for clues!

Information

10 BABYMETAL BUDOKAN Exhibition

Running: September 28, 2021 – October 10, 2021

Where: Tower Records Shibuya 8F SpaceHACHIKAI

Hours: 12:00-20:00 (Last entry at 19:30.) *Open 16:00-20:00 on September 28. 

Tickets: https://w.pia.jp/t/10babymetal-budo-ex/

*Day-of Tickets are available at the venue's ticket counter. 

*No day-of tickets available on days when advanced tickets sell out. 

Order Period: October 1 – October 10, 2021 at 20:00

https://tower.jp/article/feature_item/2021/09/21/4001

10 BABYMETAL BUDOKAN Mystic Game

Running: September 28, 2021 – October 10, 2021

Hours: 12:00-19:00 (Last entry at 17:30)

Where: Tower Records Shibuya (Event begins at the 2F counter.)

Tickets: https://w.pia.jp/t/10babymetal-budo-game/

*Day-of Tickets are available at the venue's ticket counter. 

*No day-of tickets available on days when advanced tickets sell out. 

Official Site: https://towershibuya.jp/

BABYMETAL Collaborates with COLEMAN to Produce Outdoor Equipment

As they celebrate the grand finale of their 10th anniversary on October 10 2021, metal dance unit BABYMETAL's apparel brand BMD FOX APPAREL will be collaborating with outdoor equipment brand COLEMAN, with items available from August 27.  

BMD FOX APPAREL is a brand separate to the bands concert goods, focusing on challenging pre-existing ideas to form new stories and new lifestyles. This will be BMD FOX APPAREL's first collaboration with COLEMAN, with the watch stylish item featuring the iconic BMD logo. The lineup is made up of seven items: A Quick-up IG Shade, a Resort Chair, a Healing Chair, a Mini Table Plus, a Daily Cooler 20L, a Leisure Sheet, and an Outdoor Wagon. The items will be available to preorder from the A!SMART Artist Shop from 18:00 on August 27.

 

The collaboration item designs are centred around the BMD FOX APPAREL brand color, BLACK, with the color decorating the frames and resin parts to create bespoke outdoor equipment. The comfortable hammocks, relaxing healing chairs, and compact miniature tables, and even COLEMAN's famous outdoor wagon have been dyed in BMD FOX APPAREL's shade of black. 

 

Enjoy festivals and camping with the coolest outdoor equipment! 

 

Information

BMD FOX APPAREL × COLEMAN

Release Date: August 27, 2021 from 18:00~

Purchase Link: Online Shop A!SMART's BABYMETAL SHOP 

BABYMETAL BMD FOX APPAREL Official Website: https://bmdfoxapparel.com/ 

 

Macross Delta Vocal Unit Walküre's 2016 Live Tour to be Streamed in 18 Countries

Tactical Sound Unit Walküre, featured in the Macross Delta anime series and film Passionate Walküre, held their live tour finale at Zepp DiverCity Tokyo on September 10, 2016. Now, a complete version of the concert will be livestreamed to 18 countries around the world for the first time on August 28.

This stream will be the only way to view the complete version of the show, as it has never been included in any DVD or Blu-ray releases.

Walküre made their debut in Macross Delta, the latest entry in the Macross franchise. Macross is celebrating its 40th anniversary next year.

Don't miss this rare opportunity!

©︎2015 BIGWESTMACROSS DELTA PROJECT

Information

Macross Delta #Air Walküre Premium 1st LIVE 2016 ~Walküre Attack!~

When: August 28, 2021 / Doors Open at 19:30, Stream Begins at 20:00

Archive Available: August 28 24:00 – August 30 23:59

Countries Available:

Japan, USA, Canada, Australia, Taiwan, Korea, Hong Kong, Singapore, Thailand, Malaysia, Indonesia, Philippines, Brazil, UK, Germany, France, Italy, Poland

Where to Stream: Streaming+https://eplus.jp/sf/guide/streamingplus-userguide/qa

Price: ¥1,800 (Tax Included) *In addition to base price, various fees may apply.

Tickets on Sale: August 19, 23:00 – August 30, 21:00

Buy Tickets: https://eplus.jp/walkure1st-streaming/

Walküre: https://macross.jp/delta/walkure/

Official Site: https://liveviewing.jp/walkure-attack/

ワルキューレ:https://macross.jp/delta/walkure/
Official Site:https://liveviewing.jp/walkure-attack/

BABYMETAL to Release Live Vinyl Series on Streaming Platforms

To celebrate the groups 10th anniversary, BABYMETAL is releasing the 10 BABYMETAL LEGENDS LIVE VINYL SERIES on streaming services, with some of the 9 general release titles being made available for the first time. 

METAL RESISTANCE Chapters 1 to 2 will be available on August 25, Chapters 3 to 7 on September 8, and Chapters 8 to 9 on September 22. These dates will coincide with the release of the vinyl series.

Although some tracks will not be available due to rights reasons, many of the most famous live BABYMETAL performances from the past decade will now be easily accessible. This includes their Tokyo Dome performance, the largest in the history of the group, as well as BABYMETAL's solo concerts in the UK and North America.  

Spotify's official BABYMETAL account is now featuring an original Canvas that will play while listening to the new tracks. 

BABYMETAL announced that they will 'seal their LEGEND' on October 10, and won't be visible for a while. While it's unclear what this might mean for the future of the group, this is the perfect time to reminisce on how much they have accomplished over the past decade. 

BABYMETAL to Hold 10th Anniversary Exhibition at hmv museum

BABYMETAL has been celebrating their 10th anniversary since October 10, 2020 with a series of projects and events leading to a final conclusion on October 10, 2021. The details of '10 BABYMETAL LEGENDS,' the final project marking this auspicious anniversary, have been revealed on BABYMETAL's official website.

The first LIVE HISTORY BOOK, '10 BABYMETAL LEGENDS,' will be released on September 2, 2021. This release from Pia will cover the last decade of the band's live shows, and is the first book written by KOBAMETAL, the producer of BABYMETAL's incredible performances. Within the pages will be more about the group's origins, the story of each concert, and plenty of photos!

Starting on September 4, 2021, the '10 BABYMETAL LEGENDS – EXHIBITION -' will be held at the hmv museum in Shibuya. On October 1, the exhibition will move to the hmv museum in Shinsaibashi. This fascinating showcase will lead guests through the history of BABYMETAL's formation and early live shows while plenty of BABYMETAL plays through high-definition speakers, and will also showcase the group's costumes. Bring a camera, because there are plenty of photo spots! Guests can also pick up special commemorative goods and limited-edition stickers!

To commemorate the release of the LIVE HISTORY BOOK '10 BABYMETAL LEGENDS,' a special event will be held at HMV&BOOKS SHIBUYA on September 4, 2021, and at HMV&BOOKS SHINSAIBASHI on October 2, 2021. This event will only be open to those who have purchased the book online (Lawson WEB members only), so be sure to check the HMV&BOOK website for details on how to apply.

BABYMETAL has said that after this finale, they would 'disappear from sight.' With a possible hiatus coming after October 10, now is the perfect time to look back on this incredibly talented group!

Information

10 BABYMETAL LEGENDS – EXHIBITION – 

Tokyo

Location: hmv museum (6F HMV&BOOKS SHIBUYA)

Dates: September 4, 2021-September 23, 2021

Hours of Operation: 11:00-19:30 (Last admission at 19:00)

Osaka

Location: hmv museum Shinsaibashi (HMV&BOOKS SHINSAIBASHI)

Dates: October 1, 2021-October 10, 2021

Hours of Operation: 11:00-20:30 (Last admission at 20:00)

Details: https://l-tike.com/babymetal-museum/

10 BABYMETAL LEGENDS

Author: KOBAMETAL   Publisher: Pia MUSIC COMPLEX
Release Date: September 9, 2021

Price: ¥1,870 (Tax Included)

10 BABYMETAL LEGENDS Release Event

Shibuya, Tokyo

Event Date: September 4, 2021

Times: 13:00~/15:00~

Location: 6F HMV&BOOKS SHIBUYA Event Space

Shinsaibashi, Osaka

Event Date: October 2, 2021

Times: 13:00~/15:00~
Location: HMV&BOOKS SHINSAIBASHI Event Space

Details: https://www.hmv.co.jp/news/article/2108021015/

'10 BABYMETAL YEARS' Special Website: https://www.toysfactory.co.jp/artist/babymetal/10babymetalyears

SCANDAL Announce 15th Anniversary Live Show 'INVITATION' to be Streamed Worldwide

Tickets for SCANDAL's 15th anniversary live concert 'INVITATION,' which will take place at Osaka-jo Hall on August 21, 2021, have sold out, and so the band has announced that the concert will be streamed live in Japan and 52 countries worldwide.

The concert will be SCANDAL's first time performing at Osaka-jo Hall since 2014. Online tickets are now on sale – more details at the band's website.

SCANDAL also posted their performances of Tonight and eternal from their 2021 'MANIA' tour on YouTube. Check out eternal below.

SCANDAL – Tonight 〜 eternal (Live from  SCANDAL MANIA TOUR 2021 request 2021.04.18 @Zepp Haneda)

Japanese Music Artists to Perform at Crocs Japan x atmos pink's Summer Festival

Casual footwear brand Crocs Japan and sneaker select shop atmos pink are set to host a summer pop-up event titled 'Atokuro Natsumatsuri' at atmos pink's flagship store in Harajuku as well as online from July 31 to August 9.

atmos is one of the leading sneaker brands in Japan, while Crocs is a staple of summertime footwear. Together, the two brands are set to deliver an array of summer season content with classic Japanese summer stalls, creating your own custom Crocs Jibbitz™, and more. Additionally, everyone who attends the event and buys something will enter for a chance to win some limited-edition merhandise.

Starting on August 2, a line-up of Japanese artists will perform live on YouTube for the event, with names such as FAKY, Yurufuwa Gang, ELLE TERESA, CHAMELEON LIME WHOOPIEPIE, Atarashii Gakko no Leaders, and more.

Information

Atokuro Natsumatsuri
Running: July 31, 2021 – August 9, 2021

Location: atmos pink Flagship Shop Harajuku

Address: 6-5-3 Jingumae, Shibuya, Tokyo

Opening Hours: 11:00-20:00

Live Schedule​
August 2 @ 21:00 – FAKY

August 4 @ 21:00 – Yurufuwa Gang
August 6 @ 21:00 – ELLE TERESA
August 8 @ 21:00 – CHAMELEON LIME WHOOPIEPIE, Atarashii Gakkou no Leaders

atmos pink channel: https://www.youtube.com/channel/UCkSEEsKnBrGz0bP9XLDkSGw

atmos pink Official Website: https://www.atmos-pink.com/

HMV Record Shop Shibuya Commemorates 7th Anniversary With Special Edition Vinyls

HMV Record Shop Shibuya is celebrating its 7th anniversary by releasing 14 special edition vinyl records. The Tokyo-based record shop opened in August 2014.

<7 Inch> Makafushigi Adventure! / Romantic Ageru yo: ¥2,200 | <7 Inch> TV Manga Dragon Ball Hits Collection LP: ¥4,400 | <7 Inch> Dragon Ball Z CHA-LA HEADCHA-LA / Detekoi Tobikiri Zenkai Power!: ¥2,200

Hubert Laws, Eloise Laws "Family" ¥2,090 | HIROSHI FUJIWARA& K.U.D.O. PRESENTS "Michael Jackson/Jackson 5 Remixes" LP ¥3,850 | Manami Kakudo – "oar" LP ¥3,850 | Takumi Moriya Trio "Waiting in Vain feat. Ernest Ranglin/Burnin and Lootin" ¥2,420 | TOSHIO MATSUURA GROUP – "PINA" ¥2,530

MAYER HAWTHORNE "Rare Change/Only You" ¥1,980 | DJ KAWASAKI "ONE WORLD" LP ¥4,180 | FROMM "Aliens (with Kim Feel) / Hold Me Like It's Forever (with Car, the garden) ¥1,980 | CHEEZE – "LOSER/Today's Mood" ¥1,980 | Choi Jungyoon "Dance With Me Baby/Delete You" ¥1,980

LEARNERS "TEENAGE KICKS" (2nd Press/Different Cover) | 400 Copies | ¥1,650

TONDABAYASHI RAN Design LUCKY7 GIRL T-Shirt (White/Grey) | ¥3,080 Each

TONDABAYASHI RAN Design LUCKY7 GIRL Slip Mat | ¥2,200

HMV Record Shop Shibuya is located in Udagawacho, an area of Shibuya that was known as the holy ground of vinyl records in the 90's. Since opening on August 2, 2014, the store has enjoy many customers for its collection of second-hand records, special editions, vinyl-related merchandise, and more.

In celebration of seven years since its grand opening, HMV Record Shop Shibuya has released 14 titles such as three records commemorating the 35th anniversary of the Dragon Ball anime series, limited-edition exclusives, and more. The records will also roll out at other HMV Record Shop branches as well as HMV&BOOKS Online from July 28.

A collection of merchandise has also been released for the celebration with designs by Tokyo-based artist TONDABAYASHI RAN such as tees and a slip mat. A sale for second-hand vinyls also began at the Shibuya branch on July 22.

RADWIMPS Tease New Visual and Video For Upcoming Virtual Concert

RADWIMPS are set to hold three virtual concerts titled SHIN SEKAI "nowhere" which will be streamed worldwide from July 16-18. The shows will be a unique musical experience that the band and fans will create and share in the virtual space of VARP. In promotion of the concert series, the band released a new 30-second clip and visual. They also held a pre-showing of the concert to the press.

New promo video

Press pre-showing

Members of the press were granted exclusive access to experiencing the show early at the WHITE CINE QUINTO film theatre inside Shibuya PARCO in Tokyo on July 12. The concert title appeared on the screen, and at the same time, the audience used their smartphones to enter the virtual space as an avatar where they experienced an interactive concert. A talk session was also held with RADWIMPS members Yojiro Noda, Akira Kuwahara, and Yusuke Takeda, as well as Yohei Kajiwara of PARTY, Kairi Manabe, and last but not least Kentarō Ochiai who was the MC for the show. They discussed creating SHIN SEKAI as well as the future of entertainment and music experiences.

Speaking about how the project came about, Noda said, "Last year, we said farewell so a lot of shows on the tour. It was a bottomless pit of sadness. It was at the time when we were wondering what we could do so that our music wasn't eradicated that we met PARTY. We felt we could do something new, and decided on trying out this virtual concert."

"It was my first time becoming an avatar," said Kajiwara. "It was a lot of fun. For example, I could make myself big and enjoy things you can only do in a virtual space."

Noda added to Kajiwara's comment, saying, "We could go to space or another world whenever we wanted. Whatever you can't do in a real concert, you can do at a virtual one."そ

"If you go virtual, everyone around the world can be in the same place," explained Takeda. "When I read comments on social media when we did this last time, I saw a lot of people say how they were able to enjoy themselves with people they didn't know and communicate with people overseas. I feel we were able to foster something new for fans."

Finishing up the talk, Noda's final comments were: "I look forward to seeing how we can evolve this technology. I want everyone to be the first people at the door to experience all the incredible things and possibilities we will be able to deliver and to enjoy the excitement of our concerts with lots of others. Please look forward to it on the day."

Information

RADWIMPS – SHIN SEKAI "nowhere"

Dates: July 16, 2021 / July 17, 2021 / July 18, 2021

Times (Each Day): 11:00 / 16:00 /22:00 (JST)

Official Website: https://rad.varp.jp/en.html