Sarutahiko Coffee to 5-Day Event at MERICAN GOODSTAND Restaurant in Kobe
MERICAN GOODSTAND, a brunch restaurant in Kobe, will host a 5-day pop-up event by specialty Ebisu-based coffee shop Sarutahiko Coffee starting October 6, 2021. This marks the first event for Sarutahiko Coffee in Kobe, and visitors can enjoy a wide range of delicious drinks including espresso, original drip coffee, and iced coffee. T-shirts and bags commemorating 10 years of Sarutahiko Coffee will also be available for purchase!
10th Anniversary Drip
Crisp Black Coffee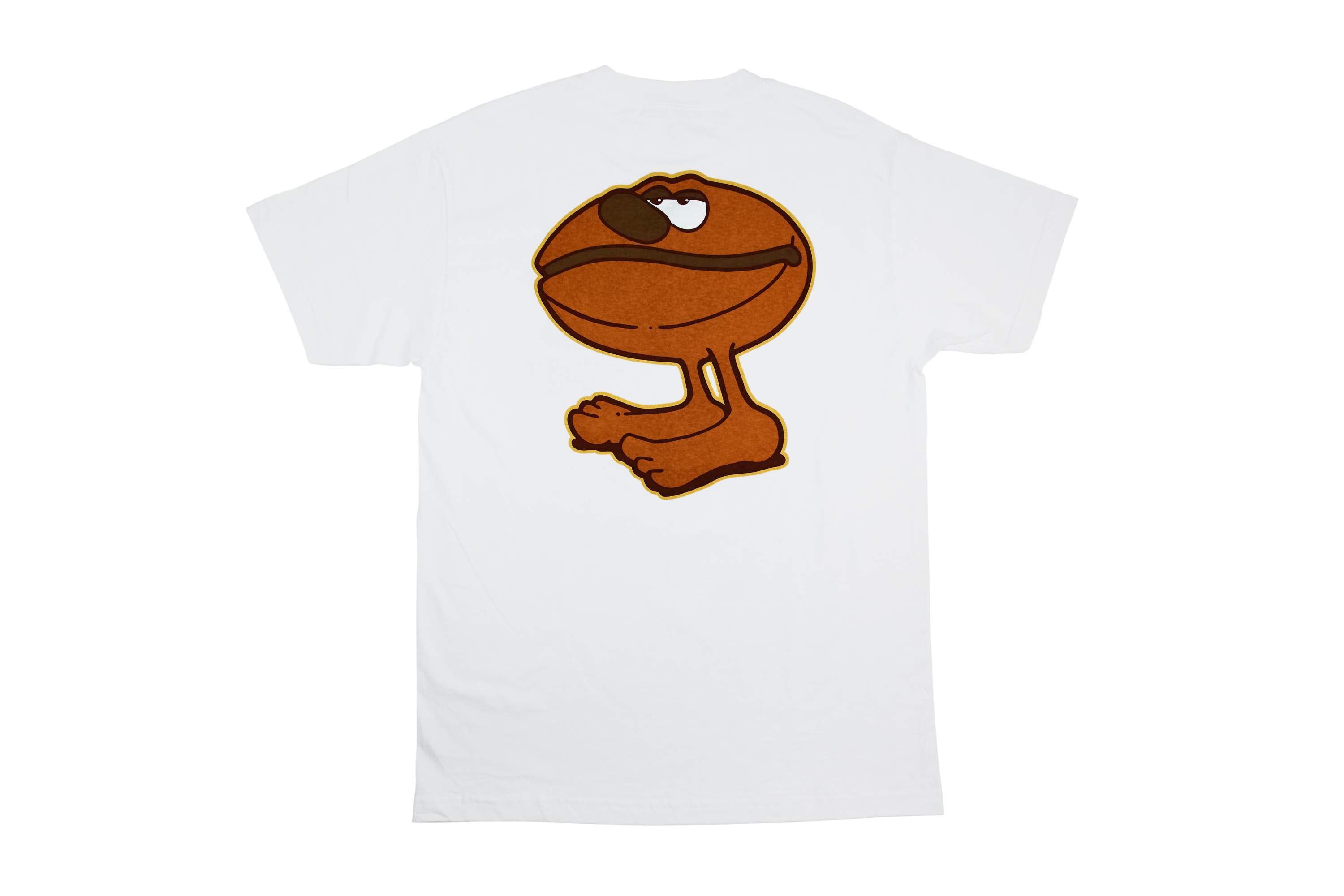 Sarutahiko 'Coffee Dude' T-Shirt
The event itself is sponsored by MERICAN BARBERSHOP, a barbershop with a neo-classic concept that has been sharing diverse cultures through fashion, music, and art since opening in 2015. In addition to Sarutahiko's drink menu, five different sweets will also be on sale to enjoy with your beverage. The entire concept of the event is 'enjoying a cup of coffee with something sweet while having some pleasant conversation,' which sounds like heaven! 
anytee, a shop specializing in vintage t-shirts, will also be on-site selling coffee and sweets-themed apparel that they personally selected, so be sure to check it out!
Information
MERICAN GOODSTAND KOBE
Address: Sannomiya Denden Building 1F, 64 Naniwamachi, Chuo-ku, Kobe
Phone: 078-385-4600
Running: October 6 – October 10, 2021, 11:00-19:00
RELATED ENTRIES
Patisserie Antenor in Kobe Releases Limited-Time Halloween Cakes

Antenor, a beloved patisserie located in Kobe, began selling limited-time Halloween-themed cakes on October 1, 2021. The exciting lineup will have guests ready for the scariest day of the year, offering sweets made with purple sweet potato, Mont Blanc, and pumpkin. 

Halloween Petit Four – Available from October 16 until October 31

Pumpkin Mont Blanc – Available from October 1 until October 31

Halloween Cheesecake – Available from October 1 until October 31

Gateau Chocolat Classic Cake – Available from October 1 until October 31

Halloween Assortment (M) – Available from September 1 until October 31

The Halloween Assortment (M) includes three types of popular cookies and is available now ahead of the October holiday. It would make a perfect gift, so snag one of these festive boxes before they're gone!

Daikanyama T-SITE Holds Exhibition to Celebrate Marimekko Art Book Release

Marimekko, a Finnish textile and fashion company, has been a major inspiration in the art world for 70 years. The Japanese edition of Marimekko: The Art of Printmaking, published by Thames & Hudson to commemorate the brand's 70th anniversary, will be released on October 1, 2021. To commemorate the release of this highly-anticipated art book, a special Marimekko exhibition and pop-up store are coming to Daikanyama T-SITE starting on September 21, feating an outdoor installation featuring Marimekko printed fabrics. A bookstore display of photos taken by Osma Harvalahti, along with other Marimekko art books, will be waiting for interested guests. 

The four chapters of Marimekko: The Art of Printmaking highlight the collaborations and colorful print designs that the Finnish brand has released over the years through vintage archival photos and advertisements. The tome contains the philosophy of the Marimekko brand, and introduces the Herttoniemi print factory, working with the inspirational brand since its inception. In the future, Marimekko aims to be more sustainable while also finding new sources of boundless creativity. 

Fans of art and history shouldn't miss out on this limited-time event, running until October 15, 2021! 

Information

Marimekko: The Art of Printmaking Exhibition & Pop-Up Store

Running: September 21 – October 15, 2021

Address: Daikanyama T-SITE (16-15 Sarugaku-cho, Shibuya-ku, Tokyo)

Official Site: https://store.tsite.jp/daikanyama/

KIRBY'S DREAM FACTORY Pop-Up Shop to Open at Nagoya PARCO

Everyone's favorite pink ball is coming to Nagoya! The KIRBY's DREAM FACTORY pop-up shop, previously appearing in Osaka, Shizuoka, and Tokyo, will open in Nagoya PARCO from October 22 until November 8, 2021.

Adorable Original Merchandise Overview

Kirby Plushie: ¥2,420 (Tax Included)

 

Mug: ¥1,650 (Tax Included)

 

Kirby Cookie: ¥540 (Tax Included)

 

Craft Tape: ¥825 (Tax Included)

*Images for promotion only. Designs may differ.

*Product prices subject to change.

*Number of items for sale limited.

Photo Spot

Virtual Factory Experience Ticket: ¥700 (Tax Included)

Limited-Edition Poster

The Kirby franchise began in 1992, when the first title was released for the GameBoy. Since then, a number of titles have been released starring the adorable pink orb, with 34 Kirby games released to date! The latest in the series, Kirby Fighters 2, released in September 2020 for the Nintendo Switch.

KIRBY's DREAM FACTORY is an interactive pop-up experience, where Kirby and Waddle-Dee work together in a sweets factory. Visitors can take photos with their favorite character next to a working conveyor belt, and by holding up a smartphone to the QR code, a number of cool visuals will pop up! Over 100 pieces of exclusive merchandise will be on sale, and everyone who participates in the event will receive a limited-edition poster as a gift.

 

For those who can't make it to Nagoya PARCO, don't worry: the online store will also offer plenty of limited-edition Kirby goods!

*Game Boy and Nintendo Switch are trademarks of Nintendo.

© Nintendo / HAL Laboratory, Inc.

Enjoy Contemporary Art in Nature with the 'Rokko Meets Art -Art Walk 2021-'

The Kobe Tourism Bureau will be opening the limited time 'Rokko Meets Art -Art Walk 2021-' tour on Kobe City's Rokko Sanjo between September 11 and November 24 2021.

Rokko Mountain was developed as a leisure spot by foreign residents during the Meiji Era, and is still beloved to this day for its magnificent views and abundant nature.

The 'Rokko Meets Art -Art Walk-' tour opened in 2010 in order to convey the charms of Mt. Rokko to as many people as possible while introducing them to contemporary art. Over 400 artist groups have exhibited since its opening, with visitors being able to enjoy the innovative works and scenery which changes with the art.

The 'Rokko Meets Art -Art Walk-' is not only for art fans but also for those who wish to visit Mt. Rokko for sightseeing and leisure, allowing each visitor to experience art with their five senses as the seasons change.

Some pieces are modified by the artist throughout the exhibition period, allowing you to feel the changes of the works each time you visit. Due to the Covid-19 travel restrictions, opportunities to come into contact with nature and art have greatly decreased. In response, the 'Rokko Meets Art -Art Walk-' has started a variety of projects, including online exhibitions and workshops.

Experience this fun combination of nature and contemporary art for yourself at the 'Rokko Meets Art -Art Walk 2021-!'

Information

Rokko Meets Art -Art Walk 2021-

Duration: September 11 ~ November 23 2021

Opening Hours: 10:00 ~ 17:00

Location: 12 spots throughout Rokko Sanjo

Satellite Venue: Arima Onsen Area

JR Sannomiya Station Square Special Exhibition: 'Rokko Meets Art -Art Walk-' Selection

Tickets・Official Site:  https://www.rokkosan.com/art2021/

SarutaHiko Coffee Releases Collaboration Bag with PORTER for 10th Anniversary

SarutaHiko Coffee have announced that as part of their 10th anniversary celebrations, their fifth celebratory project will be a collaboration with iconic Japanese bag brand PORTER. The bag will be available to preorder on the SarutaHiko Coffee webshop fromAugust 28, 2021. The collaboration bag features a mouton badge that has been dyed using SarutaHiko coffee.

PORTER x SarutaHiko Coffee 'Coffee Bean Shoulder Bag (Bourbon) and Bean Mouton Badge: ¥22,000 (Tax Included)

PORTER x SarutaHiko Coffee 2-way Tote Bag S & Bean Mouton Badge: ¥28,600 (Tax Included)

PORTER x SarutaHiko Coffee 2-way Tote Bag L & Bean Mouton Badge: ¥33,000 (Tax Included)

The unique coffee bean shaped shoulder bag is the perfect size to fit your smartphone, keys, and other small necessities. The product is named after the Bourbon coffee bean, a bean famous for its high quality, calling back to the previous SarutaHiko Coffee collaboration. The 2-way tote bag features the SarutaHiko Coffee and PORTER logo on both sides, so you can swap it around to suit your mood. The bag also has pockets conveniently placed on both the inside and the outside. The L-size tote is suited to daily use, perfect for school and work as it can fit A4 documents and laptops, with a pocket on the side to fit a water bottle or umbrella.

The conveniently sized S-size bag is perfect for neighbourhood shopping trips or short outings.

The bag is dyed a deep coffee brown and has been crafted in a handy unisex design. All collaboration bags come with a removable Bean Mouton badge. The badge is made using mouton that has been dyed using the same beans that are used in SarutaHiko Coffee's

espresso.

 

These collaboration items would make the perfect gift to any coffee-loving friend!

Information

PORTER x SarutaHiko Coffee

Pre Order Start Date: August 28, 2021

Where to preorder: SarutaHiko Coffee Online Shop, SarutaHiko Coffee Taiwan

Online Shop: https://shop.sarutahiko.co/

'átoa,' Part Art Museum and Part Aquarium, Opening in Kobe

Blending living creatures with art, átoa, a new urban aquarium, will open in Kobe's Shinkocho on October 29, 2021. New images have just been revealed, and we now have an idea of what the interior will look like!

'átoa' comes from a combination of the words 'aquarium' and 'art,' and as the name suggests, the space will blend over 100 pieces of digital and performance art with 3,000 ocean creatures to provide a never-before-seen experience.  

The exterior of the Kobe Port Museum looks like a contemporary art gallery

The stairway leads guests to a cave entrance, making the visit feel more like an adventure

'MARIN NOTE – The Movement of Life' embodies underwater life 

'ELEMENTS – The Forest of Spirits' welcomes you to a foggy sea of trees

Light cutout show by famed cutout artist Atsumi Sakai

A mysterious walk through a traditional Japanese garden

'PLANETS,' a journey through the darkness of outer space and the deep sea

Food & drink offerings worthy of posting on social media

A spectacular view of the Kobe Bay area
イント

átoa original products on sale

Rokko, the land on which Kobe City sits, is said to have been formed over one million years ago by the upheaval of the Earth and consistent water erosion. The Kobe Port Museum (KPM), where átoa is located, has long attracted visitors with its unique exterior, embodying the ancient origins of the surrounding lands.

átoa will be divided into eight different zones, each with its own theme and distinctive presentation. Visitors will first enter the 'Cave of Beginnings,' where fish-shaped lights reflected on the walls and floor lead you deeper into the space, as if through a kaleidoscope. 

After emerging, 'MARIN NOTE – The Movement of Life,' a visual embodiment of underwater life, will greet you. The sound and scents of the sea will surround guests, with a cylindrical water tank at the center of the room filled with zebra sharks, spotted garden eels, and many more underwater creatures. 

On the second floor, enter 'ELEMENTS – The Forest of Spirits,' a foggy sea of trees straight out of a fairy tale. This is where you can find freshwater fish, amphibians, and adorable tree-dwelling animals not typically found in aquariums, like woodchucks! This is another highlight of átoa: you might find more animals you wouldn't expect!

The third floor houses both 'MIYABI' and 'PLANETS,' where guests can enjoy a 'theatrical aquarium experience.' Discover Atsumi Sakai's famed cutout art in the 'MIYABI' area, meant to simulate a Japanese garden. Enjoy the magical experience of fish swimming just beneath your feet as you stroll along a glass-covered floor. 

The 'PLANETS' area houses AQUA TERRA, one of Japan's largest spherical water tanks, with a diameter of 3 meters. Guests are welcome to ponder the vastness of both outer space and the deepest stretches of the sea. The area is bathed in the light of countless stars thanks to optical fibers embedded in the floor, while mist will continuously pour from above. 

Housed on the fourth floor, an outdoor exhibit, the 'SKYSHORE Sky Garden,' will soothe your soul as you play with only the most adorable marine life, from penguins to otters. This is also where visitors can enjoy the átoa cafe, offering a lineup of Instagram-worthy food and drink. 

The observation deck 'ROOF TOP' also provides a breathtaking view of Kobe. Whether you visit during day or night, take in the views of Kobe Harborland and Meriken Park to your heart's content. A full museum shop will be stocked with adorable plushies and other original products. 

 

Information

átoa
Address: 7-2, Shinkocho, Chuo-ku, Kobe, Hyogo
Open Date: October 29, 2021
Hours: 10:00-21:00 (Open Every Day)
Official Site: https://atoa-kobe.jp

Pâtissier-Inspired Shaved Ice Flavors Available at Kobe Minato Onsen Ren for Limited Time

There's no better way to combat a heat wave than enjoying a cool bowl of shaved ice! Natural hot spring resort Kobe Minato Onsen Ren, overlooking Kobe Port, is releasing a gorgeous new style of this popular summer treat. Called Fluffed Ice, it offers a slightly more sophisticated flavor, and serves as the perfect way to cool off for adults escaping the hustle and bustle of the sweltering city. 

Fluffed Ice, uniquely designed by a pastry chef: ¥900 each (Tax Included)


Setouchi Lemon

Fukuju (Nada's Famous Sake)

Strawberry

Uji Green Tea and Hokkaido Azuki

By filtering the water and freezing it at a slower rate, the shaved ice is completely pure and free of any and all impurities. Visitors can enjoy four different flavors: Setouchi Lemon, a refreshing blend of acidity and white chocolate; Fujuku, which contains locally-sourced sake and sweet syrup; Strawberry, offering a mix of sweet and sour; and, finally, Uji Matcha and Hokkaido Azuki, elegantly mixing flavors from both northern and southern Japan. The syrup used is made from scratch, and was developed by the pâtissier of Le Pan Kobe Kitano, a bakery and sweets shop nearby.

During this incredibly hot summer, give this new Fluffed Ice a try!

CLOUDY Opens Africa-Themed Apparel Event Inside Hakata Hankyu

Apparel brand CLOUDY opened a pop-up event at the Media Stage on the first floor of Hakata Hankyu on July 28 which will run until August 3.

Hakata Hankyu exclusive tee design

CLOUDY was established with the goal of creating education and employment opportunities in Africa. Part of its proceeds are donated to the NPO Doooooooo.

At the event, CLOUDY will be selling a collection of apparel made using traditional weaving techniques from Ghana, such as handmade baskets which take two weeks to make, quilted bags with African prints, hand-woven canvas tote bags made from eco-friendly fabrics, tees made out of recycled materials, and more, all colourful for the spring and summer seasons. A limited-edition Hakata Hankyu tee will also be available to purchase.

Information

CLOUDY Pop-Up Event

Running: July 28, 2021 – August 3, 2021

Location: Hakata Hankyu Floor 1F, 1-1 Hakataekichuogai, Hakata-ku, Fukuoka

Opening Hours: 10:00-20:00 (Until 18:00 on August 3)

CLOUDY Official Website: https://cloudy-tokyo.com/

Heidi, Girl of the Alps Anime Fair to Open at Rokko Garden Terrace in Kobe

Rokko Garden Terrace has announced an event set to take place this summer. Titled "Mount Rokkō Swiss Fair ~Surrounded by Heidi, Girl of the Alps~," is set to run from July 16 to August 31.

Heidi, Girl of the Alps Decorations / Themed Stamp Rally / Merchandise

Heidi, Girl of the Alps themed food

Swiss-Style Cordon Bleu Alpen Macaroni | ¥2,200 (Tax Included)

Zuger Kirschtorte Gateau | ¥900 (Tax Included)

Roast Beef Lunch With Alpen Macaroni | ¥1,600 (Tax Included)

Yōichi Kotabe Art Exhibits / Cheese Plate / Illustrations

Mount Rokkō and Switzerland have a lot in common, especially when it comes to both locations being home to towering mountains with cable cars that run up them. At the top of Mount Rokkō, visitors can get a real feel for Switzerland. Rokko Garden Terrace sits up the mountains and has its own observation deck which offers a panoramic view of the Rokkō mountains. It's here that the event themed on the anime series Heidi, Girl of the Alps will take place, with decorations, art exhibits, photo spots, themed food, merchandise, and more. Fans can also win a plush toy of Josef of the anime series. There will also be an art exhibition of works from the series character designer Yōichi Kotabe and more.

Information

Mount Rokkō Swiss Fair ~Surrounded by Heidi, Girl of the Alps~

Running: July 16, 2021 – August 31, 2021

Location: Rokko Garden Terrace

Opening Hours: 9:30-21:00

*Opening hours subject to change depending on weather

*Subject to closure depending on COVID-19

Entry: Free

Heidi, Girl of the Alps Official Website: http://www.heidi.ne.jp

Japanese patisserie ANTENOR, whose roots begin in Kobe, began its summer Lemon Festa on Thursday which is set to run until August 31 for the season of warm weather, serving up a special lemon-themed menu.

The Refreshing Line-Up


Lemon Cream Sandwich | ¥864 (Tax Included)


A refreshing lemon cream sandwich biscuit stuffed with sweet and sour lemon cream and dacquoise. Lemon peel is added for a slightly bitter bite.

Lemon Cream Sandwich Assortment | ¥1,620 (Tax Included)

An assortment containing the lemon cream sandwich as well as a lemon-flavoured white chocolate sandwich biscuit.

 Summer Baked Goods Set | ¥2,268 (Tax Included)


This set includes the two above-mentioned desserts along with another chocolatey type of lemon sandwich biscuit.

Lemon Tarts | Small ¥519 – Whole ¥2,106 (Tax Included)


The lemon tarts are all handmade with lemon cream and lemon peel. The tarts are topped with a flower for a touch of elegance. This dessert is refreshing and satisfying like fresh lemon so is perfect for the summer season.

Setonai Lemon Cheesecake | ¥540 (Tax Included)

This cheesecake is made with cream cheese from Hokkaido and a jam made from lemons from the Seto Inland Sea. Moist, fluffy, and delicious.

Don't miss ANTENOR's Lemon Festa in Japan.

Information

ANTENOR Lemon Festa

Running: May 20, 2021 – August 31, 2021

ANTENOR Official Website: https://www.antenor.jp

Snoopy Town Shop to Open in Kobe

Peanuts fans will be excited to know that KIDDYLAND is set to open the new Snoopy Town Shop in Kobe on April 29, 2021.

The theme of the new shop is "Happiness is…a warm puppy" which will be echoed in its cute decor and line-up of merchandise. The shop is incorporating a farmhouse style which combines traditional Kobe designs with a contemporary taste that elicits a sense of nostalgia. Inside, shoppers will find the Peanuts gang relaxed and chilling around the shop along the shelves and up the official gallery wall where scenes from the comics trip will be depicted.

This Japan-official shop will also sell an exclusive line-up of items with the theme "Welcome Home" which features Snoopy and his friends relaxing at home.

Freebie for fans

The first 1,000 people to spend over ¥3,000 (tax included) in the shop will receive a free face towel.

A small look at some of the limited-edition line-up

The following items will be sold on the opening day only and will be limited to one piece per customer, per transaction.

Pin Set | ¥1,518 (Tax Included)

Bandana | ¥1,100 (Tax Included)

Glasses | ¥1,650 (Tax Included)

Tote Bag | ¥2,530 (Tax Included)

The following items will be sold on the opening day only and will be limited to two pieces per customer, per transaction.

From Left: Buffer Knife ¥660 / Small Spoon ¥660 / Small Fork ¥660 / Medium Spoon ¥770 / Medium Form ¥770 (Tax Included)

Left: Folder ¥308 / Right: Set of 2 Art Cards ¥330 (Tax Included)

Left: Wash Towel ¥1,100 / Right: Flat Pouch ¥1,100 (Tax Included)

T-Shirt | ¥2,420 (Tax Included)

© 2021 Peanuts Worldwide LLC

Chibi Maruko-chan x Coji-Coji Pop-Up Shop to Open in Tokyo and Hyogo

Nippon Animation has announced the Maruko & Coji-Coji Fest, two pop-up shops that will open at Kita-Senju Marui in Tokyo and Kobe Harborland umie in Hyogo on April 20 and 29 respectively.

Inside the Kita-Senju Marui store

New merchandise

Acrylic Key Rings | ¥880 Each (Tax Included)

Sticker | ¥385 (Tax Included)

Postcard | ¥275 (Tax Included)

Mugs | ¥2,200 Each (Tax Included)

Bonus Item: Wrapping paper bag

The Maruko & Coji-Coji Happy Fest welcomes an all new series of original artwork themed around snacks and sweets. Fans will be able to enjoy pre-sales of new merchandise, and all who spend over ¥2,000 (tax included) will be given a free wrapping paper bag.

Information

Maruko & Coji-Coji Happy Fest

Tokyo
Running: April 20, 2021 – May 6, 2021

Where: Kita-Senju Marui Floor 2F

Opening Hours: 10:00-20:00

TEL: 03-6876-8600


Hyogo
Running: April 29, 2021 – July 18, 2021

Where: Kobe Mosaic Floor 2F

Opening Hours: 11:00-19:00

TEL: 078-381-5125

Official Website: https://www.nippon-animation.co.jp/