Boy Band BE:FIRST to Hold First Photo Exhibition
BE:FIRST is a seven-member dance and vocal group created during THE FIRST boy band audition. Organized by BMSG, a company founded by popular rapper SKY-HI, the group immediately amassed an army of fans who immediately fell in love with the member's incredible perseverance and passion during the audition program.
Original Merchandise
Long Sleeve T-Shirt: ¥5,800
Hand Towel: ¥900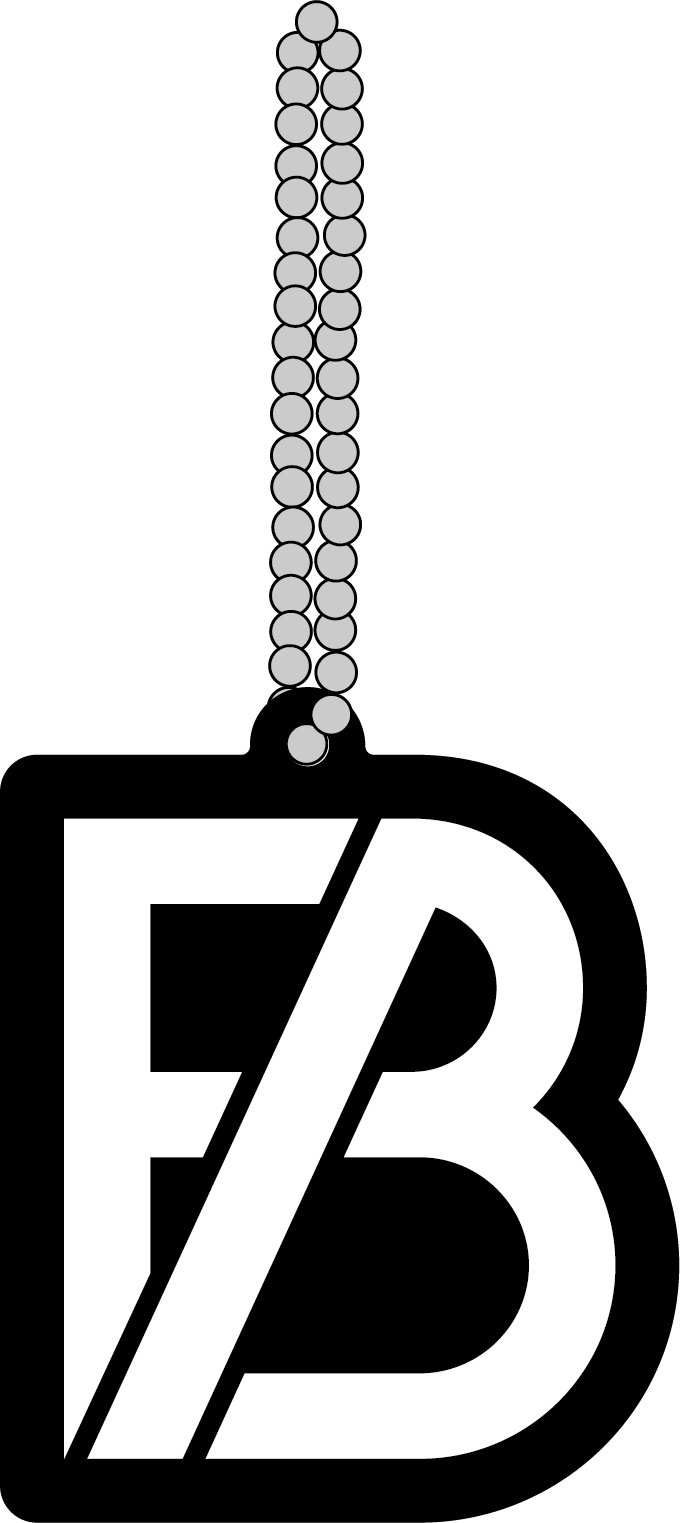 Rubber Keychain: ¥700
To commemorate the group's major debut on November 3, PARCO will play host to the 'BE:FIRST Photo Exhibition "We Just Gifted" event starting on October 22 in Shibuya and November 13 in Nagoya. The showing will feature unreleased photos and videos of the audition process, and original merchandise and materials will only be available at the event. There are plans for an online photo exhibition and regional tour in the future, so keep an eye out for details!
RELATED ENTRIES
BE:FIRST Starts Nationwide Tour Featuring 29 Shows in 17 Cities, Announces Additional Dates

30.September.2022 | MUSIC

BE:FIRST, the 7-member boy band created from winners of SKY-HI's 6-month "THE FIRST" audition, has continued to rise the ranks in the Japanese pop music world. The group has just started its first nationwide tour, 'BE:FIRST 1st One Man Tour "BE:1" 2022-2023,' which will see the boys perform 29 shows in 17 cities. The tour began in Hiroshima on September 23. 

The group released its first album, BE:1, on August 31, and it immediately reached the top slot on the Billboard Japan Overall Albums Chart. At the first stop on the tour, the boys performed plenty of tracks from the album, including Bye-Good-Bye which has been streamed over 100 million times. They also sang the album's leading track Scream and Message, their first love song. As BE:FIRST's popularity soars, the group announced two additional shows to take place in Tokyo and Osaka. Keep an eye on what they do next!

Additional Performances

January 26, January 27, 2023 – Yoyogi National Gymnasium, Tokyo

January 31, February 1, 2023 – Osaka-Jo Hall, Osaka

BTS TinyTAN Pop-Up Shop Open in Nagoya for a Limited Time

BTS fans will want to head to Nagoya! The TinyTAN Licensed Product Special Exhibition is now open at Nagoya Kintetsu Pass'e until October 2, 2022. Tons of new products inspired by Butter are available at an on-site pop-up shop!

The exhibition opened on September 17, and fans of the BTS song Butter are flocking to the event to snag some adorable new merch. In addition to new interior goods being unveiled for the first time, popular products have been released with entirely new designs. 

Many other world premiere products will also be available, including the 4 Season Blanket decorated with TinyTAN characters and inspired by spring, summer, fall, and winter. This will be available in limited quantities, so don't miss out!

Information

TinyTAN​ Licensed Product Special Exhibition in Nagoya (DIRECTOR JAPAN)
Venue: Nagoya Kintetsu Pass'e 4F Special Event Space (1-2-2 Meieki, Nakamura-ku, Nagoya)
Running: September 17 – October 2, 2022
Hours: 10:00-20:00
Reservations: https://select-type.com/rsv/?id=zf4tWp-4ICA

Special 'Roots of Kawaii' Exhibition Marking Rune Naito's 90th Birthday to Open in October

A special exhibition commemorating the 90th birthday of Rune Naito will be held at the Hanshin department store in Osaka from October 19 until October 31. Titled 'Roots of Kawaii,' the event will look back at the life of the esteemed artist, illustrator, writer, and designer. Known for his illustrations of large-headed baby-faced girls, he first became interested in art after discovering the works of Jun'ichi Nakahara, joining Nakahara's company after graduating high school. In 1959, Naito got his big break, designing the cover of the girls' magazine Junior Soleil. Following this, Naito would become active as an illustrator for a number of magazines, and from the 1960s on, he began other activities, even producing a line of commercial goods from glassware to stickers. 

The exhibition's theme is 'Life's fantastic dreams,' and over 300 items will be on display, including rare original drawings, goods, personal sketches, and more. The event will be held in celebration of Rune Naito's birthday on November 20, and will also feature a special shop. Admission is ¥1,000 for adults, ¥700 for high school and college students, and free for junior high school students and younger. Discounts are available by preordering tickets. For details and tickets, check out the official website.

Information

Rune Naito's 90th Birthday Exhibition

Running: October 19 – October 31, 2022
Venue: Hanshin Department Store, Umeda Main Store 8F
(1-13-13 Umeda, Kita-ku, Osaka)

Details/Tickets: https://www.naitou-rune.jp

First Large-Scale Made in Abyss Exhibition to Open at Nagoya PARCO

Nagoya PARCO will hold a massive Made in Abyss exhibition from October 1 until October 16, 2022! The Tracks of the Challengers exhibition is being held to celebrate the new season of the anime series.

Exhibition Images

Photos from the Ikebukuro Venue

*Contents of the exhibition are subject to change. 

Exclusive Goods

Mini Bromide Collection

Acrylic Panel

Acrylic Stand Figure

Clear Folder

Mini Acrylic Character Stands

Tapestry

Art Board

Type 5 Energy Ration

Mug (with Coaster)

Explorer Utensil Set

Explorer Cooking Set

*All photos are sample images.

The exhibition features original drawings from the first and second seasons, as well as the film. Fans can see special video content only being screened during the event, and can enjoy artifacts from the story and photo spots perfect for grabbing shots for social media! In addition, those purchasing an audio guide ticket will be led through the exhibition by Nanachi herself! New items have been added for the Nagoya event, including a script for Made in Abyss: Dawn of the Deep Soul! Original goods will be on sale at the venue as well.

(c)つくしあきひと・竹書房/メイドインアビス「烈日の黄金郷」製作委員会

Information

Made in Abyss Exhibition ~Tracks of the Challengers~

Running: October 1 – October 16, 2022
Venue: PARCO GALLERY (Nagoya PARCO West Building 6F)

Dates for Advance Ticket Sales: October 1, 2, 8, 9, 10, 15, 16
Preorder Tickets Here:https://eplus.jp/miabyss/

Same-day tickets: Same-day tickets will be sold at the venue if space is available on the day of the event.

*Information on same-day tickets will be announced on the official Nagoya PARCO Twitter page.
Official Anime Site: http://miabyss.com/

Nodame Cantabile Exhibition to Open in Tokyo and Osaka in Fall 2022

With over 38 million copies sold, Tomoko Ninomiya's music manga Nodame Cantabile remains popular 20 years after its debut. To celebrate this milestone, a Nodame Cantabile exhibition will be held in Tokyo from October 8 until October 23 and in Osaka from November 23 to December 5, 2022.

(Bundle)

Mini Towel in a Turmeric Box

Fans of the series won't want to miss the special event visual of Nodame and Chiaki drawn by Tomoko Ninomiya herself for the occasion! A number of incredible items will be on display, including completed manuscripts and original sketches. Certain areas will allow visitors to enter the world of Nodame Cantabile themselves, and commemorative goods will be on sale at each venue. The latest information regarding tickets, exhibit details, and merch will be announced on the official website and Twitter, so keep your eyes peeled!


(C)二ノ宮知子/講談社

Information

Nodame Cantabile Exhibition


Tokyo Venue

Running: October 8 – October 23, 2022
Hours: 10:00-20:00
*Closing at 18:00 on October 19
*Closing at 15:00 on October 23
*Last Entry 30 minutes prior to closing.
Venue: Tokyo Solamachi 5F Space 634
Tickets: https://l-tike.com/event/mevent/?mid=656242

Osaka Venue

Running: November 23 – December 5, 2022
Hours: 10:00-20:00
*Opening at 13:00 on November 23
*Closing at 17:00 on December 5
*Last Entry 30 minutes prior to closing.
Venue: Abeno Harukas Kintetsu Main Store, Wing Building 9F Event Hall

Official Site: https://nodame-ten.com/

Fans Can Take Pictures with BE:FIRST in Collaboration Purikura Machines

Two Sega purikura machines–ROMAPI and lalamee–will start a collaboration event with BE:FIRST on September 15! Until November 7, fans can get some snapshots with their favorite members at machines nationwide.

This collaboration event will feature moving photo frames, with lalamee offering 24 varieties and ROMAPI offering 28 varieties. Fans will also find 25 exclusive stickers featuring the members' names, mini-characters, and logos! Fans can also take 3-second video moments with the members, giving them the feeling that they're taking pictures side by side with the popular idols.

lalamee: 24 varities / ROMAPI: 28 varieties

Original Collaboration Effects

Original Collaboration Stamps

Limited Edition Original BE:FIRST Stickers

In addition, a total of five songs will appear as background music, including the group's newest song Scream featured on their first album BE:1. Photos can be downloaded to smartphones using the Purikura ON app, which will also feature voice messages from the members!

 

Select stores will also be holding a gift campaign where customers can get a limited original BE:FIRST sticker by showing off their purikura creations. 30 machines nationwide will also be decorated to celebrate the campaign. 

BE:FIRST fans won't want to miss this exclusive opportunity to get a snapshot with their favorite member!

©SEGA

RecoChoku Announces Winners for Best Music of August 2022

13.September.2022 | MUSIC

Japanese music streaming site RecoChoku has announced the top song and album rankings for August 2022!

Unsurprisingly, Ado tops both the single and album charts with her new tracks from the movie ONE PIECE FILM RED. The singer provided the singing voice of Uta, a main character in the film which was released nationwide on August 6, 2022.

New Genesis, the theme from ONE PIECE FILM RED, was released ahead of the movie's release on June 8, 2022. It ranked 4th in the monthly rankings for June and July, and following the film's release in August, it shot to the top of the charts for four consecutive weeks, continuing to hold the #1 spot.

Ado also took first place in August's album ranking with her collection of songs from ONE PIECE FILM RED. Released on August 19, 2022, the album features a number of tracks made for the film, with seven different artists helping to produce these now legendary songs.

For the daily ranking on August 11, the top seven singles were all from this one album. Starting at the top spot, the songs included were: New Genesis, Where the Wind Blows, Tot Musica, The World's Continuation, Binks' Sake, I'm Invincible, and Fleeting Lullaby.

In the album ranking, it was number one in the weekly ranking for three consecutive weeks since its release on August 17 and continued its momentum to take the top position in the monthly ranking for the month of August.

Ado had her first top single ranking in February 2021 with Usseewa, and her first #1 album in January and February 2022 with Kyogen.

If you haven't listened to the singer's collection of songs from the most recent ONE PIECE film, you're missing out!

RecoChoku Monthly Music Award – August 2022 (Announced September 1, 2022)

Single Ranking


1st Place: New Genesis (Uta from ONE PIECE FILM RED) – Ado (Released June 8, 2022)
2nd Place: Start Over – THE BEAT GARDEN
3rd Place: Ame Sansan – King Gnu
4th Place: Where the Wild Blows – Ado
5th Place: Mixed Nuts – Official HiGE DANdism

https://recochoku.jp/ranking/single/monthly/

Album Ranking


1st Place: Uta's Songs from ONE PIECE FILM RED – Ado (Released August 10, 2022)
2nd Place: M – INI
3rd Place: BE:1 – BE:FIRST
4th Place: Falling into your eyes Record – Aimyon
5th Place: Suki Toiunowa Rock Daze! (Special Edition) – Nogizaka46

https://recochoku.jp/ranking/album/monthly/

©尾田栄一郎/2022「ワンピース」製作委員会

Suntory Museum of Art to Display Art from Chishakuin Temple in Kyoto for the First Time

From November 30, 2022 until January 22, 2023, the Suntory Museum of Art in Tokyo will hold the 'Treasures from the Chishakuin Temple in Kyoto' exhibition.

National Treasure. Maple Tree. Hasegawa Tohaku. (Four of Six Sides) Momoyama Period / 16th Century.

Chishakuin Temple. [On display during the entire exhibition.]





Chishakuin Temple is located in Higashiyama, Kyoto, and is the headquarters of the Chisan School of the Shingon Sect of Buddhism. This originated with Kobo Daishi (774-835), and the sect now has 3,000 temples around Japan. Founded during the Muromachi period (1095-1143) the temple was originally built in Wakayama Prefecture in memory of Toyotomi Hideyoshi's son Sutemaru, but the builds were brought to Kyoto in 1598 on the orders of Tokugawa Ieyasu.

Kobo Daishi Scroll

Muromachi Period, First Year of Bun'an Era (1444)

[On Display from November 30 until December 26, 2022]

Kyoto Prefecture Designated Tangible Cultural Property –  Kogyo Daishi Scroll

Kamakura Period / 13th Century

[On Display from November 30 until December 26, 2022]

National Treasure. Cherry Blossoms. Hasegawa Tohaku. (Four of Five Sides) Momoyama Period / 16th Century.

[On display during the entire exhibition.]


The temple is best known today for its panel paintings and gardens, the latter of which was inspired by tea master Sen-no-Rikyu. Half of the original paintings remain, with some having been lost to fire and some simply being degraded over time. 

National Treasure. Diamond Sutra (Partial) – Zhang Jizhi

Southern Song Dynasty, First Year of Houyuu (1253)

[On display during the entire exhibition]

Important Cultural Property. Mahamayuri Scroll.

Kamakura Period / 14th Century

[On Display from December 28, 2022 until January 22, 2023]

Important Cultural Property. Green Maple and Waterfall. Song Dynasty / 13th Century

[On Display from November 30 until December 26, 2022]

Ladies at Tea. Insho Domoto. 4 sides. Showa 33 (1958)

[On display during the entire exhibition]

This exhibition will mark the first time that many of the paintings are shown simultaneously outside of the temple, including Cherry Blossoms, Maple Tree, and Pine Tree with Autumn Plants. Visitors can also enjoy National Treasures and items from the temple's treasure trove of Buddhist Art. Would you like to come and browse these incredible pieces?

Information

Treasures from the Chishakuin Temple in Kyoto

Running: November 30, 2022 – January 22, 2023
*To preserve the works, items will be switched out during the exhibition period.
*Dates are subject to change. Please check the museum's website for the latest information.

Venue: Suntory Museum of Art, Tokyo Midtown, Galleria 3F
(9-7-4 Akasaka, Minato-ku, Tokyo)
Official Site: suntory.jp/SMA/

teamLab to Hold Solo Exhibition at Seoul's Pace Gallery

Art collective teamLab will hold a solo exhibition at Pace Gallery in Seoul from September 2 until October 29, 2022. Titled 'teamLab: Massless Suns,' the exhibition will mark the opening of the expanded gallery space at the internationally-recognized art landmark. The collective will also be unveiling a new work, Massless Suns and Dark Spheres, in which countless light and dark objects without boundaries fill the space around guests.

Massless Suns and Dark Spheres

Dissipative Figures – Human

Dissipative Figures – 1000 Birds

 

As visitors stare into the strange balls of light and darkness, it will seem as though the space around them is warped. If you reach out to try to touch the light spheres, they will shine brighter, and the orbs around them will respond in succession. The work questions the nature of existence and relies entirely on visitor perception.


Continuous Life and Death at Now of Eternity II

Waves of Light

Resonating Microcosms – Solidified Light Color, Sunrise and Sunset

In March, the Pace Gallery opened a new exhibition space dedicated to experimental and immersive interactive works. Those familiar with teamLab will recognize some of their most popular works appearing during the exhibition, including the Dissipative Figures series and Waves of Light. 

In the newly-opened outdoor courtyard, the work 'Resonating Microcosms – Solidified Light Color, Sunrise and Sunset' will be on display, constantly transforming due to wind and rain, as well as influence from guests. A new concept work, 'Solidified Light Color,' will shine with 61 colors, inviting the environment and visitors to become a part of the art itself.

 © チームラボ

Information

teamLab: Massless Suns
Running: September 2 – October 29, 2022
Venue: Pace Gallery Seoul (267 Itaewon-ro, Yongsan-gu, Seoul)

Sneak Peak: Jojo's Bizarre Adventure Anime 10th Anniversary Exhibition in Tokyo

This year marks the 10th anniversary of the JoJo's Bizarre Adventure anime.

To commemorate the event, a special anniversary exhibition is currently being held at Ikebukuro Sunshine City in Tokyo. Check out some highlights of the event below!

Upon entering the venue, fans will be welcomed by life-sized characters and a projection of anime clips on a massive screen. 


Bloodlines x Duels

This area features 22 life-sized cutouts of main characters and villains from the anime series. A family tree of the Joestars and a timeline will also be on display, allowing visitors to review the many connections between each series before moving on to the next area.

A Soul Passed Down

This area is the centerpiece of this exhibition. Here, visitors can look back on the characters and the many struggles of the anime's production team, with scripts, original drawings, storyboards, settings, and other materials on display.


The exhibition is divided into rooms for each series, and each room features a different vibe. Phantom Blood, the first part of the JoJo story, is set in 1880s England, so the area has a chic and classic look.

In the Battle Tendency area, the walls are covered with masks and images from the second series and is the perfect spot to take photos. Following this, the Stardust Crusaders area was designed to trace the footsteps of Jotaro and his friends as they traveled from Japan to Egypt.

The Diamond is Unbreakable area offers a good look at Morioh, the setting of the arc.

The Golden Wind arc was set in Italy, and its area is laid out like a museum to match the stylish feel of the work.

The final area of the exhibition looks at the latest series Stone Ocean. The panels of the characters are surrounded by a prison-style fence, in reference to the prison in which the series is set. A large number of materials from the first season are on display, perfect for brushing up on the story before the second half begins airing this fall.

A Hymn to Humanity: The Road to the Future

This spectacular area is lined with portraits of beloved characters from the anime series and is sure to make long-time fans feel incredibly nostalgic.

Goods at a Glance

Collaboration Menu

After leaving the exhibition area, guests will find a shop selling original merchandise. Some items are limited and only available at specific venues, so don't miss your chance to grab your favorites!

A collaboration cafe will offer nine tasty dishes inspired by characters from JoJo's Bizarre Adventure. This will only be offered at the Tokyo venue.

©荒木飛呂彦&LUCKY LAND COMMUNICATIONS/集英社・ジョジョの奇妙な冒険THE ANIMATION PROJECT
©LUCKY LAND COMMUNICATIONS/集英社・ジョジョの奇妙な冒険SO製作委員会

Information

JoJo's Bizarre Adventure Anime 10th Anniversary Exhibition – Tokyo Venue
Running: August 10 – September 4, 2022
Venue: Ikebukuro Sunshine City Bunka Kaikan Bldg. 3F, Exhibition Hall C
Official Site: https://jojoanime10th-ex.com/

THE RAMPAGE, NCT 127, and BE:FIRST Release Trailer for Crossover Song 'Wings'

With over 5.56 million people seeing the films in theaters and box-office revenue of over ¥7.8 billion, the High&LoW film series has inspired audiences around Japan for years with its themes of friendship and struggle. In 2019, the film High&Low THE WORST was released as a collaboration with Hiroshi Takahashi's manga Worst and Crows, which have collectively sold over 80 million copies. A sequel, High&Low THE WORST X, will be released in theaters nationwide on September 9, 2022.

 

While the film itself is a massive collaboration between rivals, it will also feature a major collaboration between artists! Kazuma Kawamura and Hokuto Yoshino from THE RAMPAGE, Yuta Nakamoto from NCT 127, and Ryoki Miyama from BE:FIRST have come together to perform the song Wings. The track will be played during key scenes in the film and is sure to pull at your heartstrings.

The song came to be after the four became closer acting in the film. Wings is a positive and emotional song about friendship and trust and evokes the image of irreplaceable friends and a man who will never stop moving forward.

In the new trailer for the song, the images of the four artists performing the track overlap with the images of their characters in the film.

Wings – HiGH&LOW THE WORST X

https://www.flag-porter.jp/download/r4wWMAoVqQK9b6KMQdEvYnGpx8j6Jm

The film is sure to be the breakout hit of the summer, bringing together powerhouses from THE RAMPAGE, NCT 127, and BE:FIRST when it releases on September 9. The characters, action, and music have all been powered up when compared to the previous film, so be sure to tune in!

 

Comment from Kazuma Kawamura (Fujio Hanaoka) (THE RAMPAGE)

"This song transcended the boundaries of our group and a dream crossover was able to happen.

Without our collaboration in the film, I don't think we would have had this incredible opportunity to work together on music so quickly. 

We probably would have just ended up doing a cover or something like that.

It was such a joy for us to be able to collaborate on a new piece of music that was totally our own.

It's a coming-of-age song that matches our roles and certain scenes in the movie perfectly, and I hope it will touch your heart!"

Comment from Hokuto Yoshino (Tsukasa Takajo) (THE RAMPAGE)

"Even though we're all in different groups, we were so honored to come together to sing together as a foursome for this film!

I hope lots of people will enjoy this heartwarming and tender ballad, which shows our individuality but also has a real sense of unity.

I hope everyone will be able to experience the world of HiGH&LOW THE WORST X in theaters, and I also hope you'll pay attention to the scenes in which this song is played!"

Comment from Yuta Nakamoto (Ryo Suzaki) (NCT 127)

"It's rare to find a song with a medium tempo that's so emotionally moving, and it was a fresh and fun experience to sing a song for my first movie. Although some parts were difficult, it was a great experience and I'm grateful for it. 

Ryo and Amagai's relationship is reflected in the lyrics of Wings, and I think that this one will make you emotional."

Comment from Ryoki Miyama (Amagai Kouhei) (BE:FIRST/RYOKI)

"This was one of the most nerve-wracking recordings I've ever done.

Singing with everyone was a valuable experience, and I really wanted to give it my all. I discussed it with the director and after a number of takes, I think we were able to get the most emotional of the bunch.

We're so happy to bring this film to life, and along with so many talented artists and actors, this song is really the culmination of everyone's hard work."

©2022「HiGH&LOW THE WORST X」製作委員会 ©髙橋ヒロシ(秋田書店) HI-AX

BE:FIRST to Stream Shining One (Re-recorded) on Pre-Debut Anniversary

BE:FIRST, a 7-member dance and vocal group created through BMSG's 'THE FIRST' audition led by SKY-HI, performed at the ROCK IN JAPAN FESTIVAL 2022 on August 12 in Chiba. The popular group performed nine songs, including the new song Scream from their upcoming first album BE:1 and a new track BF is…. The latter began streaming the same day, long before the upcoming album's release.

The song BF is…is a hip-hop tune that will appear on the upcoming first album. Previously, it had only been performed once at VIVA LA ROCK 2022 on April 30. The members of the group took part in the song's production.


BF is… / BE:FIRST August 12 Stream

At the ROCK IN JAPAN FESTIVAL 2022, BE:FIRST began their performance with BF is…, the first song on their first album and a symbol of the group. The powerful members showed off their musical prowess with their hit song Bye-Good-Bye, which has been streamed more than 100 million times worldwide. Following this, they performed Don't Wake Me Up feat. BE:FIRST, a collaboration with Jonas Blue, the rock tune Brave Generation, and Scream. 

The setlist from the festival is now available as a playlist on a number of music streaming sites, so check it out!


ROCK IN JAPAN FESTIVAL 2022 Setlist

https://befirst.lnk.to/RIJF2022_SETLIST

BE:FIRST announced its lineup on NTV's Sukkiri on August 13, 2021. On August 16, the one-year anniversary of their pre-debut, the group will release Shining One (Re-recorded), a track that will also appear on their album BE:1. On the same day, fans will want to check out the group's YouTube channel at 20:00 to catch the premiere of BE:FIRST's mysterious video titled -???????-.

-???????- / BE:FIRST

Keep your eyes on BE:FIRST as they hurdle towards the release of their first album!

©ROCK IN JAPAN FESTIVAL 2022