Shibuya PARCO to Host Cardcaptor Sakura Cafe for a Limited Time
Popular magical girl series Cardcaptor Sakura is getting a brand-new collaboration cafe at Shibuya PARCO for a limited time! The event is happening from November 13, 2021, until January 10, 2022, and will feature an original menu inspired by the most recent anime adaptation Cardcaptor Sakura: Clear Card. 
Plenty of sweets and themed drinks will be available, with the main character Sakura featured in the event's key visual. How would you like to come to the 'colorful à la mode' cafe?
Collaboration Menu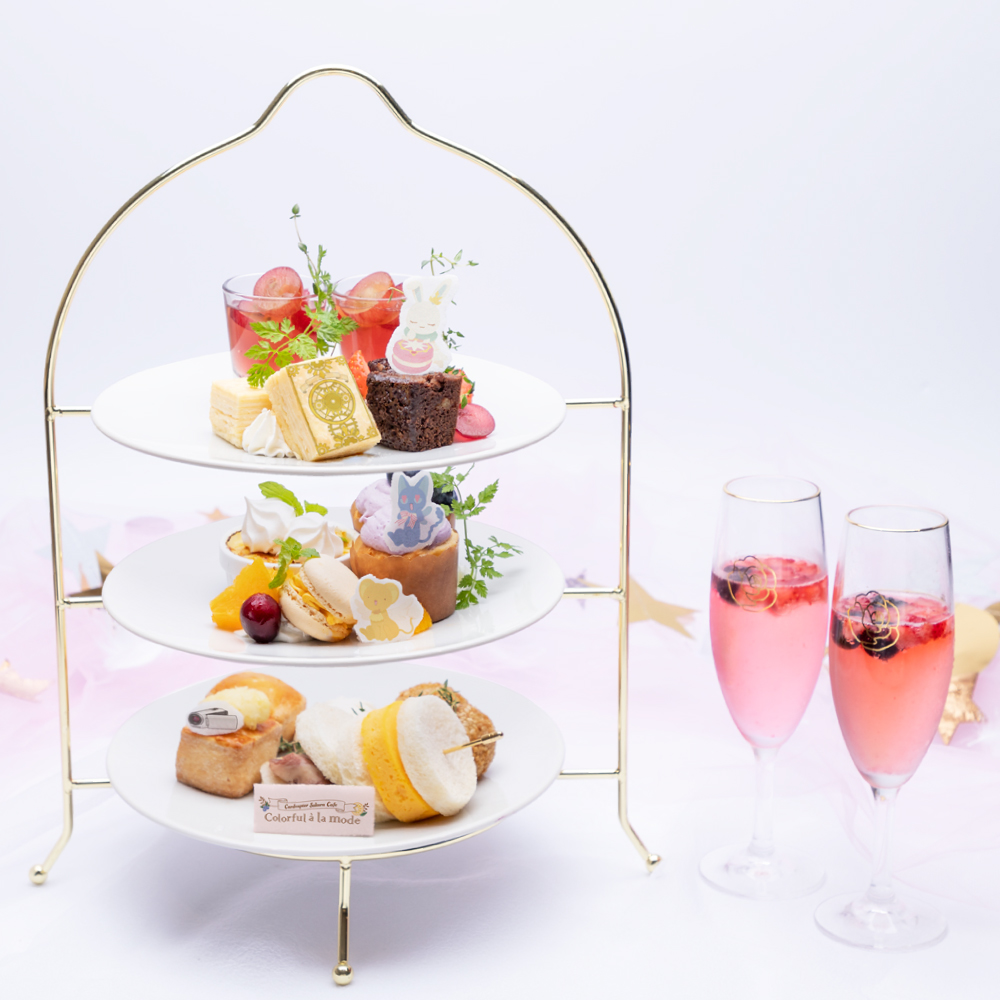 Sakura and Friends Sweets Party Set: ¥3,960 (Tax Included) 
Order Bonus: Sakura Clear Lunch Mat
Sakura Doll Cake (Pink ver.): ¥1,650 (Tax Included) 
Sakura Doll Cake (Blue ver.): ¥1,650 (Tax Included)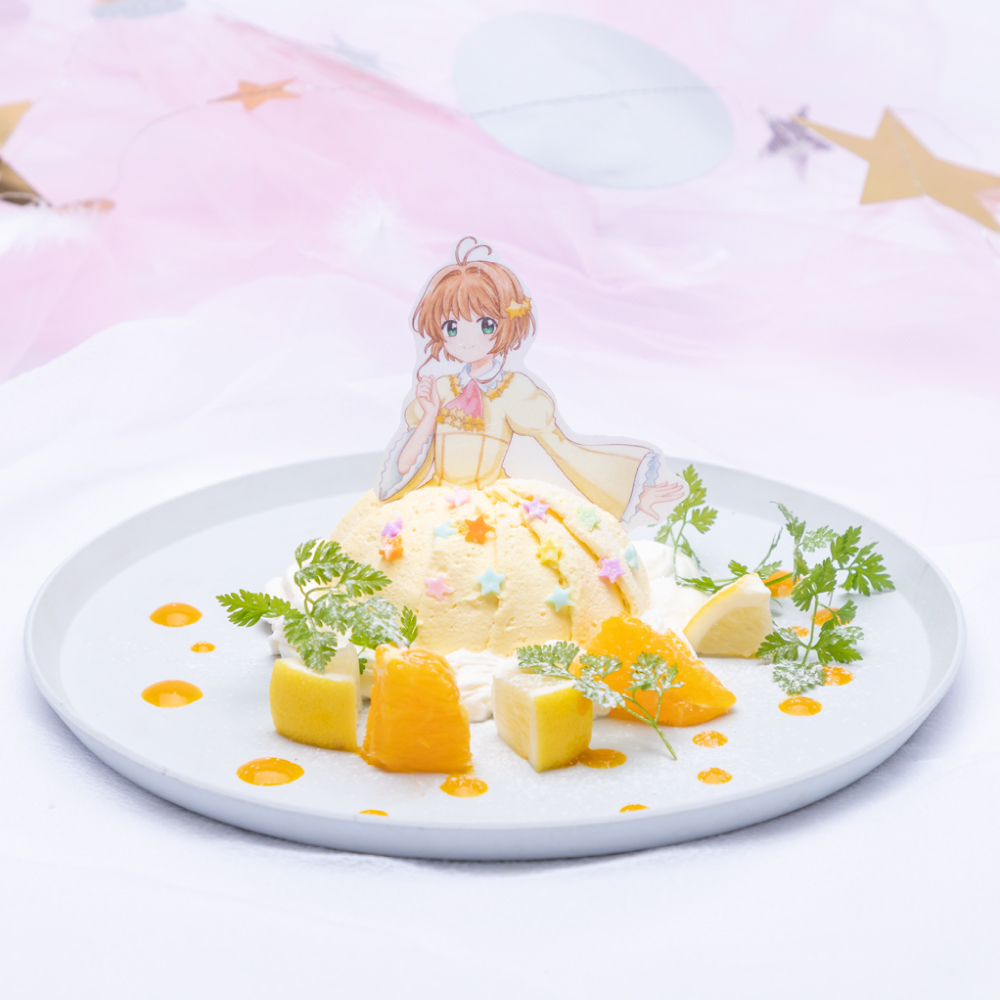 Sakura Doll Cake (Yellow ver.): ¥1,650 (Tax Included) 
Kero's Creamy Gnocchi -Surprise: It's Takoyaki flavored?!- : ¥1,430 (Tax Included) 
Sakura's Fruit Tea Soda: ¥990 (Tax Included, available for takeout) 
Bonuses
Paper Lunch Mat for Visitors to the Cafe (2 varieties) 
Menu Order Bonus
Original Merchandise
Acrylic Diorama Stand Part 2: ¥3,080 (Tax Included)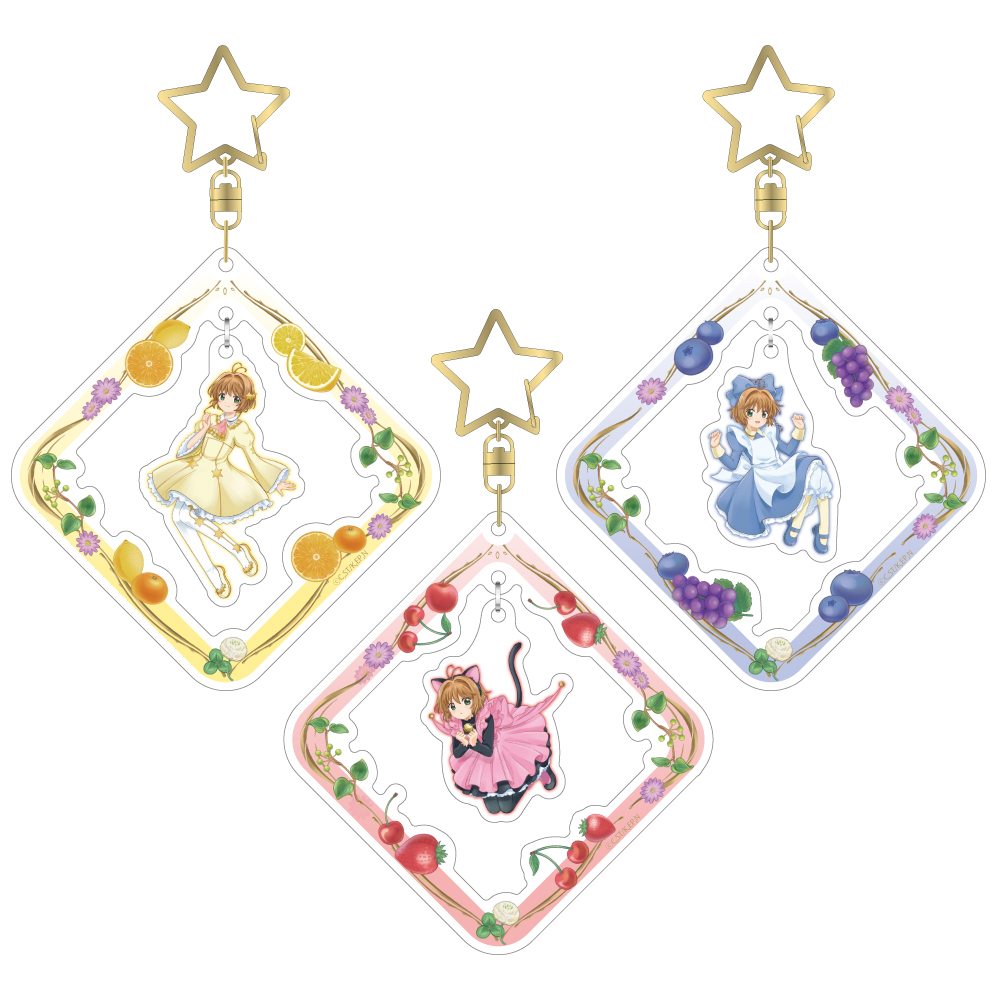 Swinging Keychain: ¥880 (Tax Included)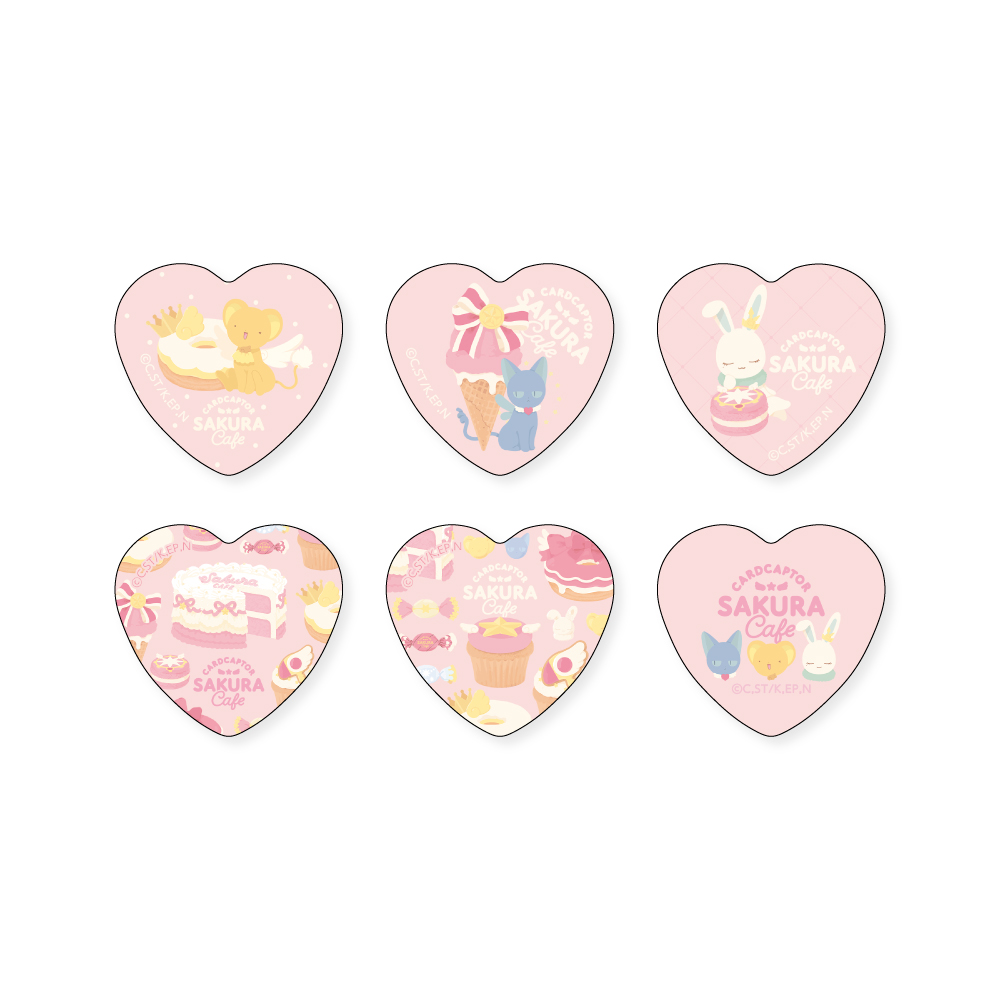 Heart Pin (Random, 6 varieties): ¥550 (Tax Included)
Stainless Steel Bottle feat. Kero, Suppi, and Momo: ¥2,750 (Tax Included) 
Advanced Reservation Bonus – Sakura's Invitation (3 varieties) 
The original art for the cafe was drawn by illustrator Etoile et Griotte, and fans of the long-running series won't want to miss out!
ⓒCLAMP・ST/講談社・NEP・NHK
Information
Shibuya TOKYO PARADE goods&cafe
Running: November 13, 2021 – January 10, 2022
Hours: 11:00-20:00
Location: Shibuya PARCO 6F 
(Last Food Order at 19:00 / Last Drink Order 19:30)
Official Site: https://cafe.parco.jp/parade/detail/?id=7203
RELATED ENTRIES
XR NFT ART EXHIBITION AT SHIBUYA PARCO, the World's Largest NFT Event, Opens

A three-day exhibition of XR NFT art created by Japanese artists was recently held at Shibuya PARCO from October 15 until October 17. A hands-on booth was set up on the first floor of Shibuya PARCO's Nakashibu-dori where visitors could freely view the world on display and take a hands-on tour. The exhibition marked the triumphant return to Japan of the city-linked XR NFT art exhibition originally held by Psychic VR Lab at NFT NYC, the world's largest NFT event held from June 20 to June 23. Seven Japanese artists decorated New York Times Square during the event, and the recent event in Shibuya featured works by three of these artists. 

On October 15, Psychic VR Lab opened Shibuya Scramble Layer, an XR-ization of the famous Tokyo landmark, using its real metaverse platform STYLY. PARCO provided support for this initiative, which aims to open the metaverse to the city and enhance the experience value of Tokyo itself. Together, the two will work together to create new attractions for visitors to the capital to enjoy.

Limited Edition Cardcaptor Sakura Earrings Available Now

Ladies brand Mayla Classic has started taking orders for a collection of earrings inspired by Cardcaptor Sakura. The gorgeous jewelry items will be available to purchase from August 5 until September 26, 2022. 

Rocket Beat

Clear

Candy Lotus

Eternal Girly

Purchase Bonus: Limited Edition Postcard (The Postcard will be the same color as the item purchased.)

Purchase Bonus: Original Box and Frame

Combining Sakura's wand and battle costumes that appear in the series, the world of Cardcaptor Sakura comes to life in dainty Mayla Classic style.

 

The shiny metal gives off an elegant mood with each sway, and the colors will ensure that customers will have both a mature and cute style. 

Will you be grabbing one of these earring sets? Mayla Classic accepts orders from overseas!

©CLAMP・ST/講談社・NEP・NHK

Cardcaptor Sakura Inspires Four Pairs of Gorgeous Pumps

Women's fashion brand mayla classic is now accepting orders for four unique pairs of pumps inspired by Cardcaptor Sakura: Clear Card!

Original Box

Rocket Beat

Clear

Candy Lotus

Eternal Girly

Purchase Bonus

The collection features four pairs of shoes inspired by Sakura's iconic battle costumes seen in the anime series.

The elaborate finishes make it seem like the costumes have been directly transformed into shoes! These are perfect to wear for a special occasion or to simply put on display in your home.

©CLAMP・ST/講談社・NEP・NHK

Sanrio Inspired Touken Ranbu Collaboration Cafes to Open in Shibuya and Nagoya PARCO

Touken Ranbu has become a worldwide phenomenon over the past decade. The handsome characters are a hit with female fans, and now, PARCO is teaming up with Sanrio to reimagine everyone's favorite swords-turned-dudes into chibi, pastel versions of themselves. Fans can enjoy seeing the kawaii form of their favorite characters at a special collaboration cafe coming to Shibuya and Nagoya soon.

Lineup at a Glance

Menu

Kogitsunemaru's Lunch Plate for Kids

Oodenta Mitsuyo and Sohayanotsurugi's Mini Burger Plate

Izuminokami Kanesada and Horikawa Kunihiro's Berry Pancakes

Konnosuke's Fruit Parfait

Goods

Acrylic Pick A (20 varieties): ¥440 each

Acrylic Pick B (20 varieties): ¥440 each

Acrylic Magnet Round 2, Set A (Random, 20 varieties): ¥550 each

Acrylic Magnet Round 2, Set B (Random, 20 varieties): ¥550 each

The cafe will offer an original menu inspired by the characters from the free-to-play video game and anime series. A shop attached to the collaboration cafe will also be selling original merchandise, so fans won't want to miss stocking up.

Cardcaptor Sakura Anime Series 25th Anniversary Project Unveiled

Cardcaptor Sakura made its debut on Japanese television on April 7, 1998. To celebrate the series' 25th anniversary, a number of exciting events are underway!



CLAMP's Cardcaptor Sakura manga series was serialized in the monthly manga magazine Nakayoshi from June 1996 until August 2000 and remains a massive hit to this day.

The series celebrated its 20th anniversary in 2016 with the announcement of a new anime series, Cardcaptor Sakura: Clear Card Arc, which aired in 2018. The manga has sold over 19 million copies worldwide and its popularity has spread around the world to fans of all ages. 

Sanrio Collaboration Capsule Toys – Minifigure Series 2 / Cardcaptor Sakura 25th Anniversary Lunch Mat

To commemorate the 25th anniversary of the anime's original broadcast, a series of new goods, collaboration cafes, and events are planned for 2022. Those who grew up with the show should be sure to grab some cute items perfect for adults!

Collaboration Room

A collaboration room inspired by Cardcaptor Sakura: Clear Card Arc will also be available to book soon! Aside from Sakura, Kero, Syaoran, and Tomoyo voice lines that will play in the room, guests can also enjoy a full dinner course using concepts and designs from the Cardcaptor Sakura world. 

Those who stay at the hotel will also receive a number of special take-home goods featuring illustrations drawn exclusively for the collaboration. Other original goods will also be available for purchase through the room's catalog and on the official website.

Collaboration Cafe

The Cardcaptor Sakura collaboration cafe that ran until February 6, 2022 at Shibuya PARCO in Tokyo will also head to Nagoya and Osaka! Don't miss the special menu and exclusive goods. 

Shibuya PARCO Art Figure Gallery 1/ONE SLASH Opens with Sophie's Atelier 2 Installation

Shibuya PARCO is scheduled to open a new art figure gallery, 1/ONE SLASH, in April 2022. Pop culture content like anime, comics, and games will feature heavily at this new fifth-floor location, with popular characters being recreated in 3D form.



Guests will be able to browse figures in the art gallery portion, and will also be able to purchase figures that they enjoy at the shop. The figures on display will be created by Design Coco, a company with an excellent reputation for producing high-quality figures, including life-size figures. 

Title #1 – Sophie's Atelier 2: The Alchemist of the Mysterious Dream

The first 1/ONE SLASH production will be both life-size and 1/7th scale figures of Sophie from the popular Koei Tecmo game Sophie's Atelier 2: The Alchemist of the Mysterious Dream. The title is one of the best-selling games in the 25-year-old Atelier series. Character designs are being provided by NOCO and Yugen. 



Fans of the recently-released game won't want to miss this showing!

©2022 コーエーテクモゲームスAllrightsreserved.

Eternal Shojo Cafe Opens in Shibuya, Features Collaboration Menu Inspired by 90s Anime

Five nostalgic and popular shojo anime series from the 90s and early 2000s are being honored at a limited-time collaboration cafe in Shibuya! Hime-chan's Ribbon, Akazukin Chacha, Nurse Angel Ririka SOS, Kodomo no Omocha, and Full Moon wo Sagashite are being honored with new character-inspired menu items and exclusive goods until March 21, 2022. The cafe is being held at TOKYO PARADE goods&cafe on the 6th floor of Shibuya PARCO.

Hime-chan's Ribbon

Hime-chan and Pokota's Donut Tower / Pokota's Maple Chicken Donut Sandwich

Goods


Akazukin Chacha

Akazukin Chacha Dessert Plate / Magical Princess Strawberry Milk / Shiine's Homemade Curry

Goods


Nurse Angel Ririka SOS

Ririka Life Flower Parfait / Nurse Angel Ririka's Vaccine Soda

Goods


Kodomo no Omocha

Sana and Hayama's Rice Omurice / Maro-chan's Chocolate Chestnut Drink

Goods


Full Moon wo Sagashite

Takuto and Meruki's Green Onion Ramen / Full Full Moon Cheesecake / Takuto's Apple Vinegar Jelly Drink / Meruko's Peach Vinegar Jelly Drink

Goods

Bonus: Paper Lunch Mat with Original Design

Bonus: One Randomly Selected Coaster (17 varieties) for Each Drink Ordered

Information

Eternal Shojo Cafe

Running: February 10 – March 21, 2022
Address: TOKYO PARADE goods&cafe (Shibuya PARCO 6F)
Hours: 11:00-20:00 (Last Food Order at 19:00, Last Drink Order at 19:30)
Official Site: https://cafe.parco.jp/parade/

BE:FIRST Photo Exhibition "We Just Gifted." Ver. 2 Opens at Shibuya PARCO

In October 2021, boy band BE:FIRST held their first photo exhibition at Shibuya PARCO. Now, a second version of the exhibition is triumphantly returning to the Tokyo venue!

BE:FIRST is a seven-member dance and vocal group created during THE FIRST boy band audition. Organized by BMSG, a company founded by popular rapper SKY-HI, the group immediately amassed an army of fans from around the world. The photo exhibition held in Tokyo, Nagoya, and online for three months starting in October attracted over 10,000 visitors. 

In response to the large demand, the BE:FIRST Photo Exhibition "We Just Gifted." recently visited Osaka, before returning to Tokyo. The first showing focused heavily on the member's journey towards a major debut, but now, more than 80% of the photos have been replaced. Since BE:FIRST's major debut on November 3, the boys have held their first solo concert and fan meetups. Over 200 photos of the members post-debut will be on display.

The online photo exhibition, which was scheduled to end on January 31, will be extended to coincide with the new exhibition at Shibuya PARCO. Be sure to check it out!

Information

BE:FIRST PHOTO EXHIBITION  "We Just Gifted." Ver.2
Running: January 26, 2022 – February 8, 2022

Location: Shibuya PARCO B1F GALLERY X BY PARCO (15-1 Udagawa-cho, Shibuya-ku, Tokyo)

Hours: 11:00-20:00 *Hours subject to change.
Admission: ¥500 (Tax Included) *Reservations required for all days. First-come, first-served. Re-entry is not permitted.
Official Exhibition Site: https://art.parco.jp/galleryx/detail/

*Content of the exhibition is subject to change without notice.

Tickets for the event are now available on the Livepocket website.
Buy Tickets: https://art.parco.jp/galleryx/detail/

Akane Shinjo from SSSS.GRIDMAN Inspires Pop-Up Store at Shibuya PARCO

From January 15 until January 30, a pop-up store inspired by the antagonist Akane Shinjo from Studio TRIGGER's SSSS.GRIDMAN series will open on the 6th floor of Shibuya PARCO at the Tokyo Otaku Mode TOKYO store.

SSSS.GRIDMAN, released in 2018, has become a global hit. This limited-time shop will sell goods related to the character Akane Shinjo, with many featuring newly-drawn illustrations. The shop will double as an exhibition, with original drawings and other pieces from the show's production available for guests to browse in the space. This was overseen by the team at Studio TRIGGER, the company behind the series. Certain surprises will also appear at the event, and a number of items will also be available for purchase online, so keep an eye out!

Masaru Sakamoto, the character designer and chief animation director for SSSS.GRIDMAN provided the original illustrations for the event. 

Ⓒ円谷プロ Ⓒ2018 TRIGGER・雨宮哲/「GRIDMAN」製作委員会   

Information

Akane Shinjo Exhibition

Running: January 15 – January 30, 2022

Address: Tokyo Otaku Mode TOKYO, Shibuya PARCO 6F (15-1 Udagawa-cho, Shibuya-ku, Tokyo)

Hours: 11:00-20:00

Online Shop: PARCO ONLINE STORE / Tokyo Otaku Mode TOKYO

Pokemon 'Brilliant Shining Festival' Pop-Up Shop Opens at Shibuya PARCO

On November 19, 2021, Pokemon Brilliant Diamond and Pokemon Shining Pearl were released for the Nintendo Switch. Remakes of the original Diamond and Pearl titles, fans have been loving the new graphical and quality-of-life improvements. To commemorate their release, Shibuya PARCO will open a 'Brilliant Shining Festival' pop-up shop where children and adults alike can come together to snag some neat new merchandise inspired by both games.

The pop-up shop will be located in the COMINGSOON event space on the first floor of Shibuya PARCO from January 2 until January 12, 2022. The interior will be completely decorated in Pokemon style, and original snacks will also be available for purchase. (Snacks will also be available for purchase from the PARCO Online Store).

Along with buying some cute merch, a special password and sticker campaign will be held during the duration of the event. Just say some special words to the shop's employees, get a sticker exchange ticket, and use it at the pop-up store. The password is 'Brilliant Shining Festival!' 

©Pokémon. ©Nintendo / Creatures Inc. / GAME FREAK inc.
ポケットモンスター・ポケモン・Pokémonは任天堂・クリーチャーズ・ゲームフリークの登録商標です。
Nintendo Switchは任天堂の商標です。

Information

Brilliant Shining Festival Pop-Up Store

Running: January 2 – January 12, 2022
Address: Shibuya PARCO 1F (15-1 Udagawacho, Shibuya, Tokyo)
Hours: 11:00-20:00 (January 2-11) *Open until 18:00 on January 12

Password & Sticker Gift Campaign

Running: January 2 – January 11, 2022
Hours: 11:00-20:00 (January 2-11) *Until 18:00 on January 12

Details: https://www.pokemon.co.jp/info/2021/12/211224_cm01.html

Cardcaptor Sakura and Sanrio Collaborate on New Collection

A new collection of goods featuring Sakura Kinomoto and popular Sanrio characters is here! The collection features everyone's favorite magical girl combined with beloved characters such as Hello Kitty, My Melody Pompompurin, Cinnamoroll, and Kuromi. 

The Cardcaptor Sakura manga series was serialized from 1996 until 2000 in the monthly girls' manga magazine Nakayoshi. In 2016, a new version of the series was released titled Cardcaptor Sakura: Clear Card and the magical girl series is celebrating its 25th anniversary in 2021. An anime series aired from 1998 to 2000, with a Clear Card adaptation airing in 2018. 

Costume Design

This is the second collaboration between Sanrio and Cardcaptor Sakura, with the first coming in 2018 with Little Twin Stars. In these collaboration designs, each Sanrio character wears costumes made by Sakura's best friend Tomoyo, and Sakura wears a special costume with Hello Kitty and My Melody ears. One of these designs is only available at official Sanrio stores. 

Sanrio Store Designs

The Sanrio Characters x Cardcaptor Sakura series will be available starting November 26 at Sanrio stores and November 25 at the Sanrio online shop. 

Drawstring Bag Set: ¥1,980

Secret Acrylic Keychains (6 varieties): ¥715 each

Acrylic keychains and charms will come in blind packaging. Five of the designs have been revealed, but there is a sixth secret one to find!

Fluffy Designs

Square Tags (5 varieties): ¥660 each / A5 Clear Folder (6 varieties): ¥385 each

Special Rubber Mascot Keychains

These keychains will be available in capsule machines nationwide, and in March 2022, Cardcaptor Sakura x Sanrio plushies will also be available!

©️C,ST/K,EP,N ©️'21 SANRIO 著作(株)サンリオ

Collaboration Between Designer Tomo Koizumi and Marc Jacobs to Release in Japan Only

Tomo Koizumi is one of Japan's most popular up-and-coming young designers. At a young age, he began creating custom outfits for his female friends, and eventually, the editor of Vogue Italia Sara Maino posted an image of his incredible work on Instagram, netting him instant fame. Now, the creator is collaborating with Marc Jacobs on a Japan-only collection scheduled to be released on November 17, 2021. 

At the 2019 New York Fashion Week, Koizumi was invited by Marc Jacobs to show his designs at the Marc Jacobs Madison Avenue store. The designer is known for his experimental and unique approach to clothing, always managing to shock audiences. This new collaboration will feature a number of colorful pieces featuring the signature stylings of Marc Jacob with Tomo Koizumi's incredible ruffles. To celebrate this new limited-edition collab, Koizumi himself appears in many of the campaign images. Actress Yumi Adachi will also appear as a model. 

Marc Jacobs' iconic bag 'The Snapshot' serves as the centerpiece of the collection, along with plenty of ruffles and hairbands. A special series of one-of-a-kind garments handcrafted from scrap stock fabrics laying around in Jacobs' atelier will be sold in limited quantities. 

Tomo Koizumi x Marc Jacobs pop-up stores will appear at Isetan Shinjuku and HANKYU Umeda for a limited time from November 17 until November 23, 2021. 

Information

Tomo Koizumi x Marc Jacobs

Release Date: November 17, 2021

Japan Only

Online Store: https://www.marcjacobs.jp

Shibuya PARCO 2F (15-1 Udagawa-cho Shibuya-ku, Tokyo)

Isetan Shinjuku Main Building 2F (3-14-1 Shinjuku, Shinjuku-ku, Tokyo)

Available: November 17 – November 23, 2021

HANKYU Umeda 3F (8-7 Kakuda-cho, Kita-ku, Osaka)

Available: November 17 – November 23, 2021