All-girl rock band SCANDAL is celebrating 15 successful years in 2021. Their 10th original album 'MIRROR' will be released on January 26, 2022, and the DVD and special goods included with each special edition have been revealed. 
Special Edition A will include a DVD featuring unreleased footage from the documentary series '"her" Diary 2021 on YouTube.' Newly-recorded interviews with the band members will also be included. 
Special Edition B will come with "her Magazine Vol.3," which was also included with the single 'Masterpiece/Blink,' and the group's previous album 'Kiss from the darkness.' The limited edition will include a DVD with seven music videos as well as an original 'MIRROR' long-sleeve T-shirt (Size L). 
Concept photos for 'MIRROR' have also been released, produced by art director Junya Handa. Solo concept photos of each member were released from December 13 to December 16. 
Clear folders will also be included with the special and limited editions, with early preorder bonuses available until December 19 at 18:00. 
"her" Diary 2021 on YouTube #11
The newest episode of '"her" Diary 2021 on YouTube #11" is now available, and details the production meeting for 'MIRROR,' so be sure to give it a watch!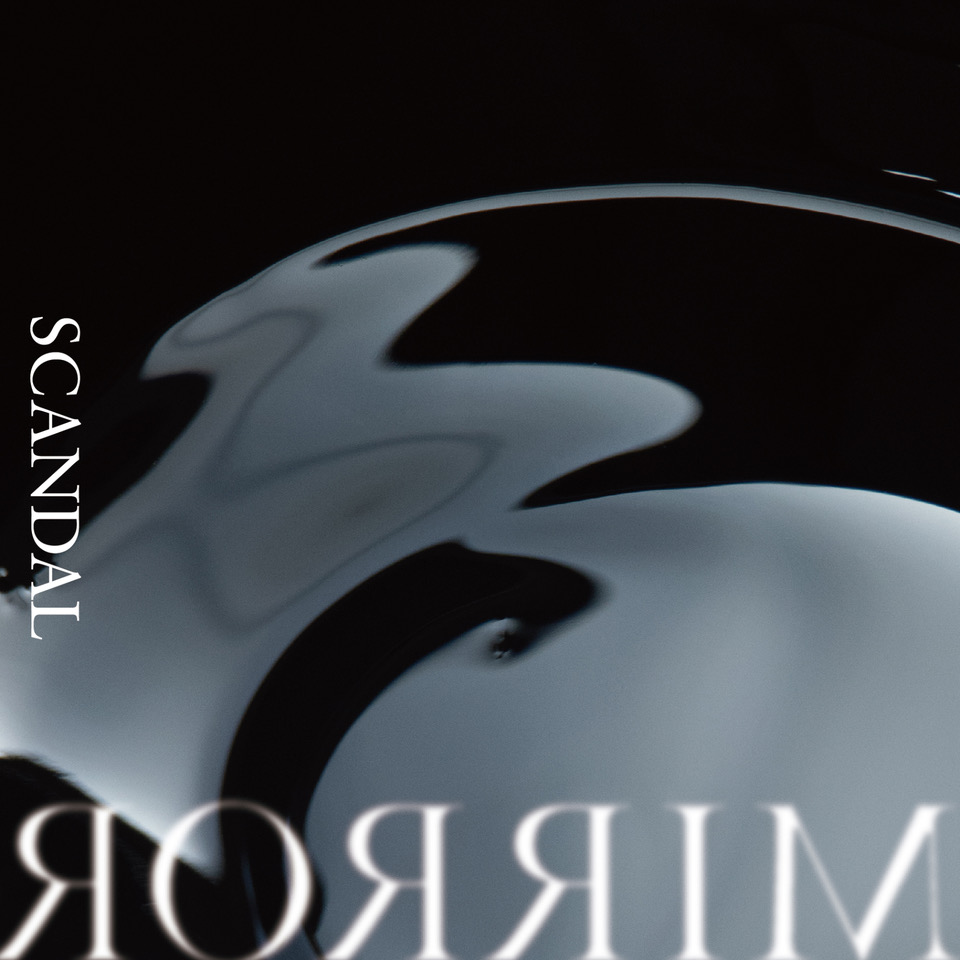 Information
MIRROR
Release Date: January 26, 2022
Standard Edition (CD): ¥3,300 (Tax Included) 
Special Edition A (CD+DVD): ¥4,400 (Tax Included) 
Special Edition B (CD+Magazine): ¥4,400 (Tax Included)
Limited Edition (CD+DVD+GOODS *With Luxury Box: ¥11,000 (Tax Included) 
Preorder Site: https://www.her-label.com/MIRROR/
SCANDAL Official Site: https://www.scandal-4.com/
RELATED ENTRIES
SCANDAL Releases Music Video for 10th Anniversary Title Song 'MIRROR'

SCANDAL's 10th original album MIRROR was released on January 26, 2022, and ranked #5 on the Oricon Weekly Album Chart. Every album the group has released has ranked in the top five. The music video for the album's title track, MIRROR, has finally been released!

The song, composed by MAMI on guitar and RINA on drums, is an epic rock anthem and a perfect symbol for the album. The music video was directed by Motherfucko, who previously directed the music video for Ai ni Naranakattanosa.

MIRROR Music Video

MIRROR is on sale now.

Information

MIRROR

Now Available

Standard Edition (CD): ¥3,300 (Tax Included)

Special Edition A (CD+DVD): ¥4,400 (Tax Included)

Special Edition B (CD+Magazine): ¥4,400 (Tax Included)

Limited Edition (CD+DVD+GOODS *With Luxury Box): ¥11,000 (Tax Included)

Streaming Links: https://jvcmusic.lnk.to/MIRROR

Official Site: https://www.scandal-4.com/

Additional North American Dates Added to SCANDAL's World Tour

All-girl rock band SCANDAL is celebrating 15 successful years in 2021. Their ten-track 10th original album 'MIRROR' was released on January 26, 2022, and includes popular singles like eternal and ivory. 'MIRROR' includes songs written, composed, and sung by each member, and is already beloved by longtime and new fans alike.

The music video for the love balled Ai ni Naranakattanosa has also been unveiled. Written and composed by guitarist MAMI, it's a song that realistically describes the sad feelings of a woman in unrequited love. The video was directed by motherfucko, who also directed the videos for Fuzzy and one more time. It also features young actors Miyu Nakamura and So Morozumi telling the story of a woman who realizes that her feelings for her boyfriend aren't love.

Ai ni Naranakattanosa Music Video

SCANDAL has also announced additional shows for the North American leg of their 2022 World Tour, which is scheduled to start in March. There will be nine shows in total: Toronto, New York, Atlanta, Anaheim, Dallas, Boston, Chicago, Vancouver, and Seattle. The setlist will include songs from the album as well as popular songs from the group's history. 

Information

 MIRROR

Release Date: January 26, 2022

Standard Edition (CD): ¥3,300 (Tax Included)

Special Edition A (CD+DVD): ¥4,400 (Tax Included)

Special Edition B (CD+Magazine): ¥4,400 (Tax Included)

Limited Edition (CD+DVD+GOODS) *With Luxury Box: ¥11,000 (Tax Included)

SCANDAL Official Site: https://www.scandal-4.com/

All-girl rock band SCANDAL is celebrating 15 successful years in 2021. Their 10th original album 'MIRROR' was released on January 26, 2022, and the track Ai ni Naranakattanosa has become a major topic on social media. The love song is now available on music streaming platforms!

The song was written and composed by guitarist MAMI. A song that realistically describes the sad feelings of a woman in unrequited love, the track was first performed live during the Christmas concert held on December 24, 2021. It immediately received a slew of sympathetic comments on social media, and a teaser trailer for the song's music video has been unveiled ahead of its January 26 premiere. 

Ai ni Naranakattanosa Teaser (YouTube Shorts)

Those listening to the song on Spotify will be able to watch each member of SCANDAL performing on the app's Canvas screen randomly. 

MIRROR is now available to stream on iTunes, Apple Music, and Spotify. Those who preordered the album received an original wallpaper.

Those purchasing SCANDAL's new album at participating stores will be entered into a drawing to win an autographed poster! A special exhibition will also be held at Tower Records Shibuya, Shibuya TSUTAYA, HMV&BOOKS Shibuya, Joshin Nihonbashi, and Tower Records Kyoto. TV screens at each location will display the lyrics to certain tracks on the album, bringing fans even closer to the meaning behind each song.

Information

Ai ni Naranakattanosa

Streaming Links: https://jvcmusic.lnk.to/MIRROR

*The song is now available to stream on music streaming services and major download sites like iTunes, etc.


10th Album 'MIRROR'

Standard Edition (CD): ¥3,300 (Tax Included)

Special Edition A (CD+DVD): ¥4,400 (Tax Included)

Special Edition B (CD+Magazine): ¥4,400 (Tax Included)

Limited Edition (CD+DVD+GOODS *With Luxury Box: ¥11,000 (Tax Included)

Official site: https://www.scandal-4.com/

All-girl rock band SCANDAL celebrated its 15th anniversary in 2021. On January 26, the group will release their 10th original album 'MIRROR,' and ahead of release, a trailer is highlighting each new track.

Complete Song Trailer for 'MIRROR'

The album will come in four different editions: a standard edition, Special Edition A, Special Edition B, and a Limited Edition. The songs included will be the same for each and will include popular tracks like eternal, ivory, and one more time, as well as seven new tracks for a total of ten songs. 'MIRROR' will include songs written and composed by each member, and the new trailer also teases that each girl will provide main vocals for different tracks. Guitarist MAMI sings ivory, bassist TOMOMI sings The Identity of Love, drummer RINA sings She's a Wave, and vocalist HARUNA is in charge of all other tracks.

The latest installment of SCANDAL's documentary series has also been posted to the group's  YouTube channel and gives a behind-the-scenes look at the making of the album. 

'"her" Diary 2021 on YouTube #12' Documentary Series

Those who purchase the CD will be able to watch an online live show on January 30, 2022. Tickets will be available on a first-come, first-served basis, and fans can apply to attend by preordering or purchasing 'MIRROR" online or at select CD stores nationwide. Check the official website for details.

All-girl rock band SCANDAL is celebrating 15 successful years in 2021. On January 26, 2022, the group will release their 10th original album 'MIRROR,' their first album release since 'Kiss from the darkness' in February 2020. 

The album will contain 10 songs, including the singles eternal, Ivory, and one more time, released this year. It will be available in four different versions, including a Standard Edition with the CD only, a Special Edition with a DVD, a Special Edition with a magazine, and a Limited Edition box set including a DVD and original goods. 

Pre-orders for 'MIRROR' are open now, with those reserving a copy eligible to receive an original clear folder and other goods depending on the store. 

SCANDAL has also announced their world tour, 'SCANDAL WORLD TOUR 2022 "MIRROR," starting March 12, 2022, at the Atsugi City Cultural Hall with 11 performances in 10 cities throughout Japan. Starting in July, they will perform at five cities in North America: Toronto, New York, Atlanta, Anaheim, and Dallas. In September, they will play in Berlin, Longdon, and Paris. For ticket information, please visit SCANDAL's official website. 

Information

MIRROR

Release Date: January 26, 2022

Standard Edition (CD): ¥3,300 (Tax Included) 

Special Edition A (CD+DVD): ¥4,400 (Tax Included) 

Special Edition B (CD+Magazine): ¥4,400 (Tax Included)

Limited Edition (CD+DVD+GOODS *With Luxury Box: ¥11,000 (Tax Included) 

*The DVD included in Special Edition A and the Limited Edition are different. 

*The album will also be available to stream on January 26, 2022. 

10th Album 'MIRROR' Preorders: https://www.her-label.com/MIRROR/

Official Site: https://www.scandal-4.com/

SCANDAL Release New Single 'one more time' and Share Behind the Scenes Footage

SCANDAL, who celebrated their 15th anniversary in August 2021, have released 'one more time,' their third single this year.

 

The naturally fun song is a hopeful pop song, filled with SCANDAL's positive mindset. The song was composed by guitarist MAMI while the lyrics were written by drummer RINA. The coupling song is an acoustic version of the title track, performed by the members during a home party, 

 

Like "eternal" and "ivory," this new single will only be available in limited quantities, with sales closing as soon as the maximum number of copies has been sold. CDs with t-shorts, cassette tapes, 7-inch records, and other goods are also available to purchase. The record has already sold out, so be sure to check out their store as soon as possible!

The song is already available on streaming and download services, while a Twitter and Instagram campaign to win an autographed jacket sticker via lottery is currently ongoing.

In addition, the latest episode of monthly documentary '"her Diary 2021 on Youtube' has been released. The latest episode features footage of the 'one more time' studio recording. You can watch the group create their newest song as they share ideas and work alongside former Odoriba Soul member Hashinoto Yuta, who arranged the new song.

"her" Diary 2021 on YouTube #09

'one more time' was first performed at the 'SCALDAB 15th ANNIVERSARY LIVE "INVITATION" at OSAKA-JO HALL' concert,  commemorating the groups 15th anniversary, which will be available to watch on DVD and Blu-ray on November 24. Customers will receive a free original sticker depending on where they order from, and those who pre-order the first-edition DVD will receive  a free original mask case. The deadline for the mask case campaign is on October 4, so be sure to order your copy as soon as possible.

 

The 'SCANDAL TOUR 2021 – SCANDAL BATTLE OF THE BANDS TOUR' will be starting in Zepp Tokyo on October 3. They will be performing alongside CHAI in Tokyo, indigo la End in Sendai, Chiaki Sato in Hiroshima, and Vaundy in Fukuoka. You can find details and ticket purchase links on the SCANDAL official website.

SCANDAL Announce 15th Anniversary Live Show 'INVITATION' to be Streamed Worldwide

Tickets for SCANDAL's 15th anniversary live concert 'INVITATION,' which will take place at Osaka-jo Hall on August 21, 2021, have sold out, and so the band has announced that the concert will be streamed live in Japan and 52 countries worldwide.

The concert will be SCANDAL's first time performing at Osaka-jo Hall since 2014. Online tickets are now on sale – more details at the band's website.

SCANDAL also posted their performances of Tonight and eternal from their 2021 'MANIA' tour on YouTube. Check out eternal below.

SCANDAL – Tonight 〜 eternal (Live from  SCANDAL MANIA TOUR 2021 request 2021.04.18 @Zepp Haneda)

SCANDAL Release New Single 'eternal' as They Celebrate 15th Anniversary

This year marks the 15th anniversary of J-rock band SCANDAL, and their first single to be released during this celebratory milestone is eternal which dropped on Wednesday (March 3). The single welcomes Satori Shiraishi once again as producer for the single, which includes the title track and a remix by TOWATEI.

The single is being released as a limited edition and won't be restocked. The 7-inch vinyl and cassette tape versions are already sold out, so fans won't want to miss out on the CD.

SCANDAL – "eternal" Music Video

The music video was directed by Oudai Kojima and features beautiful, close-up shots of the band members with snow falling.

eternal is also available to listen to on all major music streaming and download servies.

Japanese rock band SCANDAL performed a special Christmas Eve show at Toyosu Pit on December 24, 2020, which marked their first paid show in over a year. The band are set to release the performance online tomorrow (December 29) for those who were unable to attend which will be available for fans both in Japan and overseas for a price.

The concert was held with the strictest and tightest precautionary measures against COVID-19 to ensure protection for fans in attendance. The show was SCANDAL's first collaboration with Japanese creative company NAKED, INC. which brought incredible projection mapping technology to make the show special for Christmas Eve. Themed on the four seasons, the projection mapping captured imagery of spring, summer, autumn, and winter over a year.

Fans will be able to pay to watch the show online where it will be available for a limited time from December 29, 2020 to January 11, 2021.

SCANDAL are set to celebrate their 15th anniversary as a band next year. That will begin with a fan club-exclusive tour in Japan entitled "SCANDAL MANIA TOUR 2021 request" which kicks off in April. More details can be found on SCANDAL's official website.

Information

SCANDAL『SEASONS』collaborated with NAKED
Available: December 29, 2020 to January 11, 2021

Japan Tickets
Ticket Price: ¥3,000 (Tax Included)
Buy Here: https://eplus.jp/st/scandal/

Overseas Tickets

Ticket Price: $30
Buy Here: https://store.livefrom.events/collections/scandal

Fan Club Tour – "SCANDAL MANIA TOUR 2021 request"
2021/4/3 @ Zepp Fukuoka
2021/4/4 @ Zepp Osaka Bayside
2021/4/10 @ Sendai GIGS
2021/4/11 @ KT Zepp Yokohama
2021/4/18 @ Zepp Haneda(TOKYO)
2021/4/24 @ Zepp Sapporo
2021/4/28 @ Zepp Nagoya

SCANDAL Official Website: https://www.scandal-4.com/

SCANDAL Drop Trailer For "Kiss from the darkness" Livestream's DVD & Blu-ray Release

SCANDAL have dropped a trailer for their upcoming SCANDAL WORLD TOUR 2020 "Kiss from the darkness" Livestream DVD and Blu-ray release which is set to hit shelves on November 18, 2020.

SCANDAL's world tour, which was to be held in promotion of their latest album Kiss from the darkness which was released from their private music label 'her' in February, was unfortunately cancelled in response to COVID-19. As a result, shows in Asia, Europe, and the US were also postponed. SCANDAL decided to hold a special livestream concert on August 21, 2020—the date of the band's 14th anniversary—for fans around the world as a result, which was broadcast to 53 countries.

The newly-released trailer features live snippets of Ceramic Blue, Saishuu Heiki Kimi, Tonight, and A.M.D.K.J.. Check it out below.

SCANDAL WORLD TOUR 2020 "Kiss from the darkness" Livestream Trailer

First Press Limited Edition copies will include an additional CD featuring the full 21-track set list, a special photo book compiled of photos taken by Japanese photographer Takeshi Yao at the livestreamed show, and unique packaging.

Select music stores in Japan are handing out free stickers and pictures along with copies of the album.

Information

SCANDAL WORLD TOUR 2020 "Kiss from the darkness" Livestream
First Press Limited Edition (Blu-ray+CD+Photobook): ¥7,500 (Before Tax) [VIZL-1808]
Regular Edition (Blu-ray): ¥6,000 (Before Tax) [VIXL-325]
First Press Limited Edition (2 DVDs+CD+Photobook): ¥7,500 (Before Tax) [VIZL-1809]
Regular Edition (2 DVDs): ¥6,000 (Before Tax) [VIBL-1004]

Official Website: https://www.scandal-4.com/

SCANDAL Releases 'Message' Clothing Collection in Collaboration With Ground Y

Ground Y is a clothing brand conceived by Yohji Yamamoto that claims a new fashion concept: genderless and ageless, which is expressed through synchronising various aspects. Japanese all-female rock band SCANDAL, who will celebrate their 15th anniversary next year, are releasing a clothing collection in collaboration with the brand on October 22, 2020.

SCANDAL previously joined hands with Ground Y when the clothing brand reappeared in 2017 after a break. The band featured on the company's key visual upon its re-debut.

Now, the two are coming together once more to combine each member of SCANDAL's thoughts and messages they wish to convey with Ground Y's unique designs in an original collection.

HARUNA: A bright future for people and animals

"I've always loved animals, especially dogs. Since taking my beloved pup into my house last year, I've become interested in becoming active in animal welfare. I want to slowly find what I can do to help out. I pray for a bright future for both humans and animals."

MAMI: ENRICH YOUR HEART

"Washing your hands cleanses both your heart and body. As does the sadness and negativity – it washes away with the bubbles. My message [for the collaboration] is about looking to turn things into positives, no matter the time."

RINA: Your life is yours

"My design symbolises the feminine identity, something which we carry and treasure in our work. My message is for people to be able to live how they like, always."

TOMOMI: Without haste, but without rest

"My design is inspired by slipware which is a type of pottery I love. It features words that capture the mind, something which I am looking after these days in life. I hope we can overcome this time positively, and stay positive even if a little bit, while making sure to listen to our hearts."

Each of the members' items will be released weekly between October 22 and November 12.

SCANDAL to Release SCANDAL WORLD TOUR 2020 "Kiss from the darkness" Livestream On DVD & Blu-ray

02.September.2020 | MUSIC

SCANDAL has announced that they will release their SCANDAL WORLD TOUR 2020 "Kiss from the darkness" Livestream on DVD and Blu-ray on November 18, 2020. This will be the J-rock band's first DVD and Blu-ray release in four years since SCANDAL 10th ANNIVERSARY FESTIVAL: 2006-2016.

SCANDAL's world tour, which was to be held in promotion of their latest album Kiss from the darkness which was released from their private music label 'her' in February, was unfortunately cancelled in response to COVID-19. As a result, shows in Asia, Europe, and the US have been postponed.

SCANDAL decided to hold a special livestream concert on August 21, 2020—the date of the band's 14th anniversary—for fans around the world as a result, which was broadcast to 53 countries.

First Press Limited Edition copies will include an additional CD featuring the full 21-track set list, a special photo book compiled of photos taken by Japanese photographer Takeshi Yao at the livestreamed show, and unique packaging.

Select music stores in Japan are handing out free stickers and pictures along with copies of the album.

Information

SCANDAL WORLD TOUR 2020 "Kiss from the darkness" Livestream
First Press Limited Edition (Blu-ray+CD+Photobook): ¥7,500 (Before Tax) [VIZL-1808]
Regular Edition (Blu-ray): ¥6,000 (Before Tax) [VIXL-325]
First Press Limited Edition (2 DVDs+CD+Photobook): ¥7,500 (Before Tax) [VIZL-1809]
Regular Edition (2 DVDs): ¥6,000 (Before Tax) [VIBL-1004]

Official Website: https://www.scandal-4.com/