5 Must-Visit Spots in Harajuku Recommended by the MOSHI MOSHI BOX Harajuku Tourist Information Center
Summer is here, and that means all the kids and tourists are lining the streets of Harajuku. As part of our MOSHI MOSHI NIPPON Project, we also manage a tourist information center in the heart of Harajuku called the "MOSHI MOSHI BOX," where we offer tourist guidance to lots and lots of people every day.
With that in mind, the MOSHI MOSHI BOX staff would like to recommend some of the popular locations around Harajuku, so be sure to use this as a reference guide when you visit!
1:Meiji Shrine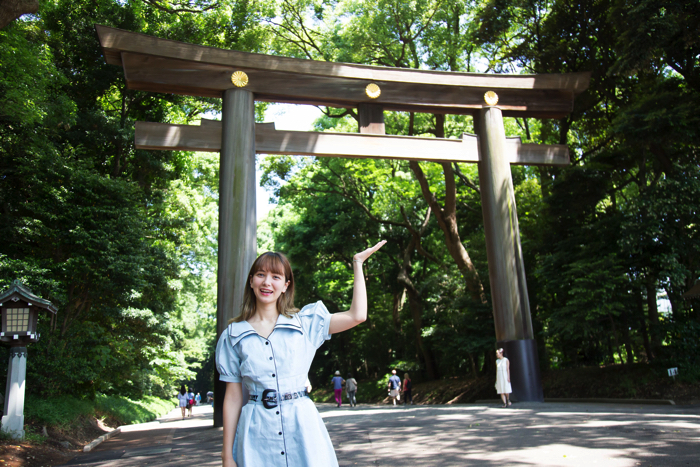 The best places in Harajuku to enjoy are those where you can sightsee but also shop at the same time! But shops in Harajuku open later than usual, so we recommend taking a stroll to Meiji Shrine in the morning.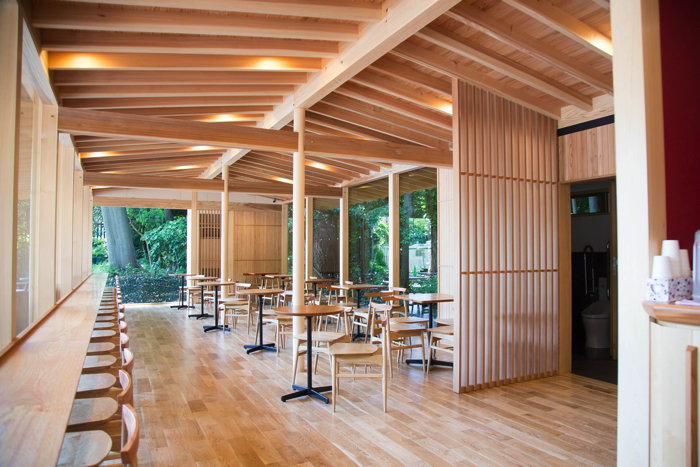 Of course, you can visit and pay homage at the shrine, and upon heading up to it you will be met by the "Mori no Terrace," a place with gorgeous tables and chairs made out of wood for you to sit and relax and enjoy the warmth and scent of nature. You should totally check this place out after you have gone to see the shrine.
For more details on Meiji Shrine, please visit: http://www.moshimoshi-nippon.jp/51035
■Information
Meiji Shrine
Address: 1-1 Yoyogikamizonocho, Shibuya-ku, Tokyo
Opening Hours: Opening hours subject to change depending on the month, so please check the homepage below.
TEL: 03-3379-5511
Official Homepage: http://www.meijijingu.or.jp/index.html
2:Discover the Latest Trends at Harajuku's Bargain Shops!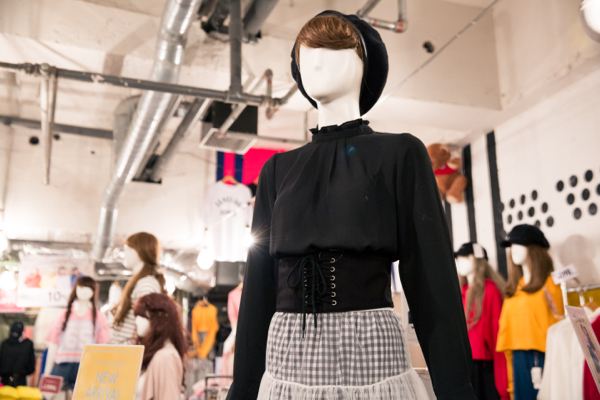 When you think of Harajuku, you think of it as the number one fashion hub. One of the great things about Harajuku is how you can get some of the most popular and trending items at a super cheap price.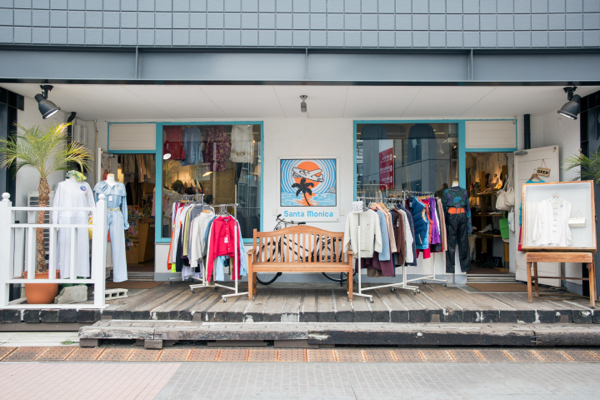 3 standout shops we recommend are SPINNS, Santa Monica Haraujuku, and KINJI. Whichever one you go to you'll find lots of different clothes all at an affordable price, so you're going to want to check these out for sure.
3:Hungry? Then go to the Pomu Pomu Purin Café!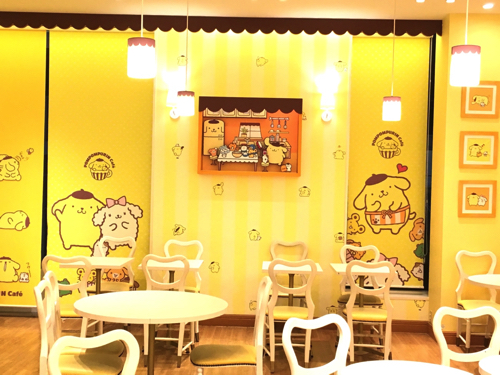 If you find yourself feeling peckish while on your Harajuku shopping spree, then we recommend having lunch at the Pomu Pomu Purin Café! The café is completely theme around the popular character Pomu Pomu Purin. It has a delicious menu filled with treats that look both kawaii and tastes great.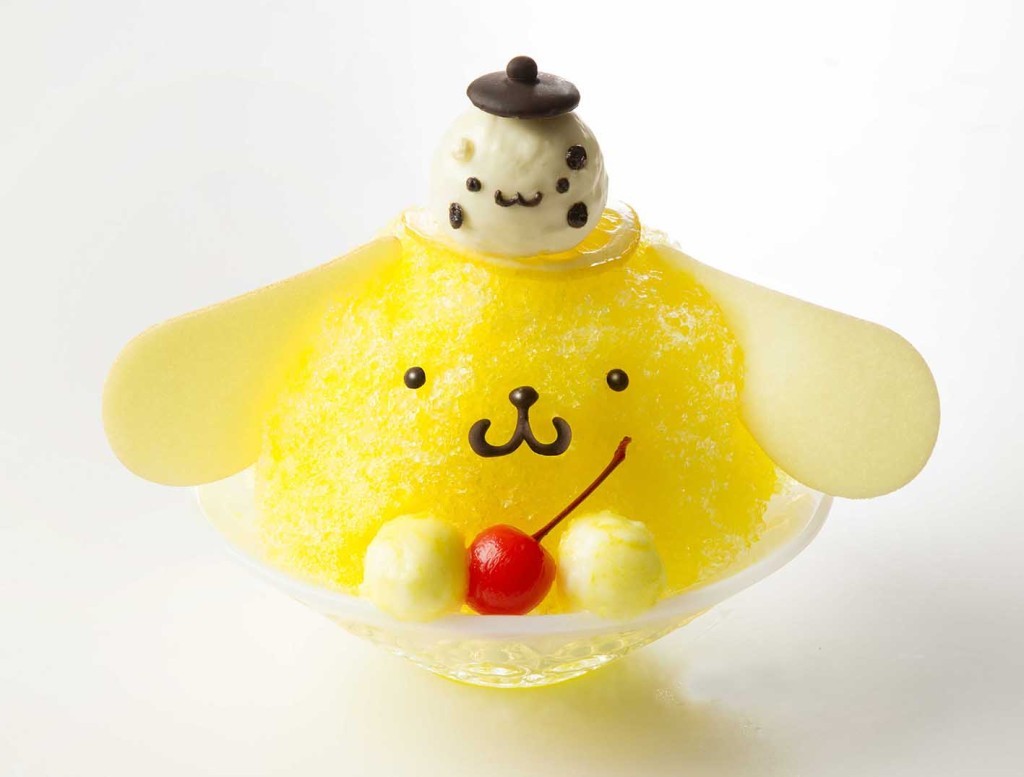 The café also has seasonal menus limited to whatever season it is, meaning an enjoyable time however many times you decide to go.
Full details regarding the Pomu Pomu Purin Café can be found here:  http://www.moshimoshi-nippon.jp/27816
■Information
Pomu Pomu Purin Café Harajuku
Address: CUTE CUBE HARAJUKU 3F, 1 Chome-7-1 Jingumae, Shibuya-ku, Tokyo, 〒150-0001
TEL: 03-5786-0770
Opening Hours: 11:00-21:00 (irregular holidays)
>>next page
RELATED ENTRIES
Travel Japan: Turtle Rock, Oshinkoshin Waterfall & Other Must-Visit Sites in Hokkaido's Shiretoko Peninsula

Shiretoko Peninsula was registered as a UNESCO World Heritage Site in 2005 and is the northernmost location in Japan to have been so. Even in a place such as Hokkaido, which strikes all with its marvellous natural landscape, Shiretoko is said to be home to many secluded locations. Many of these have not been touched by the hands of man―they have been left as they are―and so one can discover sights, animals and much more that they cannot anywhere else.

We are joined by Mirina, an Instagrammer who posts her experiences travelling to Hokkaido's many sightseeing spots located in pockets of nature. She has provided us with photos of her trip to the Shiretoko Peninsula and its must-see spots.

The Shiretoko Five Lakes

The Shiretoko Five Lakes are situated inside an old-growth forest from which you can admire the grand Shiretoko mountain range in the back. Many wild animals live here such as the brown bear and black woodpecker. The view is one would expect from a World Heritage Site, with gorgeous scenery to soak up in every direction.

▶︎The Shiretoko Five Lakes

Address: Onnebetsumura, Shari, Shari District, Hokkaido

Shiretoko Shari Machi Sightseeing Website: https://www.goko.go.jp/multilingual_eng/index.html

Turtle Rock (Cape Chashikotsu)

Cape Chashikotsu, located on the Utoronishi side, can be seen from Shari and looks just like a giant turtle which is where it gets its nickname "Turtle Rock" from.

▶︎Turtle Rock (Cape Chashikotsu)

Address: Utoronishi, Shari, Shari District, Hokkaido

Oshinkoshin Waterfall

Oshinkoshin Waterfall is listed as one of Shiretoko's "8 Sights." This towering waterfall rolls down the rocks and splits into two separate waterfalls halfway down which has given it the nickname "Two Beautiful Falls." The are stairs that enable you to walk beside the waterfall halfway up, letting you get nice and close to the water. There is also an observation deck atop the waterfall from which you can see many sights such as the Sea of Okhotsk and Shiretoko mountain range. The waterfall is also listed as one of Japan's top 100 waterfalls.

▶︎Oshinkoshin Waterfall

Address: Utoronishi, Shari, Shari District, Hokkaido

Shiretoko Shari Machi Sightseeing Website: https://www.goko.go.jp/multilingual_eng/index.html

The Road To Heaven

This long stretch of road spans 18km and has been dubbed the "Road To Heaven" as when observed from uphill looks like it disappears into the clouds. Situated on one side of the farmlands, one can enjoy a quiet and breathtaking view of the road. It's also a popular road with bikers and travellers riding bicycles. It's also a must-see from the observation deck close by.

▶︎The Road To Heaven (Japanese Name: 天に続く道)

Address: Minehama, Shari, Shari District, Hokkaido

Shiretoko Shari Machi Sightseeing Website: https://www.goko.go.jp/multilingual_eng/index.html

Did you enjoy this list? There are countless places to visit in Japan, and some of the best are the quiet, secluded ones. If you get the opportunity to visit Hokkaido, put the Shiretoko Peninsula on your list of must-visit places.

Top 4 Must-Visit Places in Ishikawa to Keep Cool This Summer – MOSHI MOSHI NIPPON

Ishikawa Prefecture was formerly split between Kaga Province and Noto province and is still sometimes thought of as two peas in a pod. What was once Kaga Province in the now southern part of Ishikawa consists of six cities and towns including Kaga, Komatsu, Nomi, Kawakita, Hakusan, and Nonoichi.

Kaga Province is home to many waterfall spots widely known as great places for keeping cool in the hot sun. Providing as great sightseeing experiences, one can bask in the negative ions of the waterfalls and overcome the summer scorch.

Watagataki Waterfall

Watagadaki gets its name from its appearance which is likened to falling torn cotton (wata being the Japanese word for the material). You will arrive right next to the waterfall when you descend down the path beside it, at which its great tumbling sound will fill you with a feeling reminding you that you are enveloped in nature.

▶︎Watagataki Waterfall (綿ヶ滝)

Address: 1-4 Shimoyoshitanimachi, Hakusan, Ishikawa Prefecture

Enquiries: 076-274-9544 (Hakusan Tourist Centre)

Access: 50-minutes south of Japan National Route 157 via Hakusan Interchange / 60-minutes from Kanazawa Station

 

Nanatsudaki Falls

Nanatsudaki Falls is comprised of seven smaller waterfalls which it gets its name from. It has long been a place of worship. Six of the waterfalls are found upstream, where the water rolls beautifully over the rocks which have formed over tens of thousands of years as a result of the movement of the earth's crust. The surrounding trees boast lush green verdure or red and yellow autumnal leaves depending on the season, offering different spectacular sights to behold whatever time of the year you visit. There's a path you can walk along where the upper six waterfalls are so you don't have to worry about falling in!

▶︎Nanatsudaki Falls (七つ滝)

Address: Nagatakimachi, Nomi, Ishikawa

Enquiries: 0761-51-2308 (Nomi no Satoyama Fan Club)

Access: 25-minutes by car from Nomi-Neagari interchange

Tsuruga Falls

 

The water at Tsuruga Falls flows down five levels, and the biggest waterfall at the back splits into two separate waterfalls. Collectively the waterfalls tower up 30 meters high which is an incredible sight to see when up close. Tsuruga Falls gets its name from the splitting waterfall at the back which is said to look like the legs of a crane.

▶︎Tsuruga Falls (鶴ヶ滝)

Address: Yamanakaonsen Aratanimachi, Kaga, Ishikawa Prefecture

Enquiries: 0761-78-0330 (Yamanaka Onsen Tourist Association)

Access: 15-minutes by car from Yamanaka Onsen Bus Terminal

Junigataki Waterfalls

 

The name origin of Junigataki Waterfalls lies in its twelve separate falls which flow from the Gotani River. The incredible crashing sound of the water cannot be put into words; it's an overwhelming spectacle that will have you wanting to go back more than once. In summertime it's common to see families and young people playing in the water from up at the top of the waterfall down to the lake below. The waterfalls are a quite a distance from the city of Komatsu, but there are roads that lead right to it so it's very accessible.

▶︎Junigataki Waterfalls

Address: Nunohashimachi, Komatsu, Ishikawa Prefecture

Enquiries: 0761-22-4111 (Komatsu City Hall)

Access: 45-minutes by car from JR Komatsu Station

Did you enjoy this list? If you're in Japan this summer visiting Ishikawa then be sure to pay a trip to one of Ishikawa's many waterfalls to cool yourself off.

Harajuku Summer Festival 2019 to Take Place at Togo Shrine

GLOBAL PRODUCE, a Japanese event organiser, is set to sponsor Harajuku Summer Festival 2019 which will be held at Togo Shrine in Harajuku, Tokyo on August 23. Bringing together professional event producers, the festival will combine elements of traditional Japanese culture with the latest trends.

Food trucks and stalls will open in the dozens, including appearances from the shaved ice shop Kooriya bebe which makes its fluffy shaved ice from the natural spring waters of Mount Fuji―perfect for the hot weather―as well as Ichika, a cafe known for its tapioca Japanese tea lattes made with high quality tea leaves from Kagoshima. Current popular restaurants will also serve up delicious summertime food. There will even be the Harajuku Bon Odori 2019 dance event, and the marchers for the Tokyo 2020 Olympics will also be present.

Tokyo Bijin Project will make their first ever live appearance, a group of shining Japanese women with "wisdom, dignity and compassion" who are set to speak out for other strong women. They will talk leadership, interpretation, attending to people, the spread of Japanese culture, and more.

If you are in Japan for the summer then make sure you attend all of the different summer festivals you can.

Information

GLOBAL PRODUCE presents Harajuku Summer Festival 2019 at Togo Shrine

Date: August 23, 2019

Time: 19:00-21:00 (Reception open from 18:30)

Location: Togo Shrine (1-5-3 Jingumae, Shibuya, Tokyo)

Togo Shrine Official Website: http://www.togojinja.jp/

STRAWBERRY MANIA: Harajuku's Cutest & Tastiest Strawberry Ice Cream | Food Review

Hey, readers. It's Midori again, from MMN's editorial team.

Summertime in Harajuku means the cafes and ice cream shops start serving up some seriously kawaii and tasty ice creams. It's always nice to grab a cone to enjoy while walking around shopping, but relaxing in a cafe to enjoy it is fun too♡

If the latter sounds like your kind of thing, then I've got a new recommendation for you. I visited STRAWBERRY MANIA recently, cafe located along Takeshita Street in Harajuku that specialises in strawberry desserts.

You'll find it right above the 7-Eleven on Takeshita Street. Look for the strawberries!

There's also a sign outside showing a few of the desserts. Go up the staircase right next to it and you'll come to the cafe entrance.

No matter where you turn while you're here, your eyes will be met with strawberries. It looks so cute♡

The shopfront showcase is shelved with lots of succulent strawberry treats. The chef whips up other desserts to order besides these too. Everything's almost too cute to eat!

For the strawberry soft serve ice cream you can pick between three flavours: milk, strawberry or mixed. I couldn't pick between them so I went for mixed.

The combination of the bright red strawberry ice cream and pure white milk ice cream makes for a beautiful colour contrast.

It's also topped with a huge fresh strawberry.

I took no time at all in taking a spoonful. The strawberry ice cream has a really rich flavour. It's sweet but has that sour kick too, like you're eating a real strawberry. The milk ice cream has a milder sweetness and a real milky taste, the kind you'd imagine if it was sold at a farm with cows.

Everything is packed snug into the cone right down to the bottom, making it a filling treat. It can be ordered for takeout if you like, and if you do that you can get your ice cream straight away so you don't have to wait for seats.

They serve other things besides soft serve too, like shaved ice and parfaits. There's so much to choose from, I think you'll be spoiled for choice! Be sure to visit if you're in Harajuku.

Introducing the Kawaii Girls of the World | Kawaii Fashion Snap #4: Pink Paradise

Welcome to Episode 4 of Kawaii Fashion Snap where we get to know all about the kawaii girls of the world and their fashion. Each girl in this series has incorporated Japanese-like fashion into their wardrobe and turned it into something of their own.

Today, we'll be taking a look at outfits that make use of the colour pink♡

Currently residing in Tokyo, Molly leaves a huge impression with her T-shirt that reads "ANTI WAR" in both English and Japanese. Her stylish use of cute pastel colours throughout accentuates this fashionable look, and her pink and purple hair combined with the thick sole trainers is a match made in heaven.

Molly is a big fan of the Japanese idol group CY8ER and has even gotten a photo with the group―as well as several chekki photos with Rinahamu, one of the members. Be sure to check out her Instagram @pink_morii

The Pinkmilkteahime has us wanting to dye our own hair blue because hers looks so cute. This co-ord may look simple at first with the single big pink t-shirt, but in fact the rest of her outfit and all of her accessories are uniformly blue, which makes her hair look even more beautiful. Even the blue and pink artwork in the background is in tune with her look.

On her Instagram, she posts not only more beautiful looks, but pictures of her latest purchases too―from snacks to stationery. Follow her on Instagram @pinkmilkteahime

Brodie's baby pink jumper skirt co-ord is kawaii supreme. She is serving us regalia princess with her frilly blouse and jumper skirt which has sweet patterns on it. And if you look closely, her white phone case has a cute flower pattern design♡

If you're look for some girly styles then we highly recommend following Brodie @vanillabwunny

Everything about the composition of this shot of Mimi Usagi can be described as cute. She has a cute character t-shirt on, and everything from her innerwear to her skirt is perfectly pink.

Her pink cheek makeup adds a glimmering allure and helps flaunt her clearly innate kawaii. We want to try shooting a look like she has in this photo too! Be sure to follow her @usagimimichu

Alexandra has gone for a sexy style here: her simple pink one piece is stunning and laces together flatteringly with those glittery shoes. And all of the items and accessories she has with her are pink, from the chekki camera in her hand to her shoulder bag♡

Alexandra's Instagram feed is a treasure trove of exquisite and artistic looks. If fantasy takes your fancy, then make sure you follow her @sasha786x

If you'd like to feature in the next Kawaii Fashion Snap or know somebody that would, then follow us on Instagram and post at us with the hashtag #moshimoshiphoto. We hope you look forward to the next entry!

Seafood Heaven at Shizuoka's New Restaurant Atami Ginza Osakana Shokudo

Atami Ginza Shopping District in Shizuoka's seaside city of Atami is enjoying a new boom of bustling customers this year, and they're sure to continue pouring in with the opening of its new seafood entertainment restaurant Atami Ginza Osakana Shokudo. The eatery opened its grand doors on August 8, offering fresh, flavourful seafood dishes. In the evenings, the restaurant turns into Osakana Sakaba where they serve gorgeous sake.

Atami is home to many fishing harbours, including those in Ajiro, Izuyama, and Hatsushima. Atami's waters are a treasure trove of sea life, offering a bounty of seafood such as mackerel, salmon, shrimp, Splendid alfonsino, shellfish, and more.

The restaurant uses a previously vacant building which has been renovated for the opening. Their menu concept is "Atami nostalgia" which will fuse together traditional Atami food with new spins. Food is prepared in an open kitchen in a variety of ways including sashimi, grilled, steamed, and so on.

Splendid Alfonsino Rice Bowl – ¥2,780 (Before Tax)

The absolute must-try on their menu is their Splendid alfonsino rice bowl. It's topped generously with huge cuts of horse mackerel, mackerel, and Splendid alfonsino, all caught fresh from neighbouring harbours.

The restaurant also serves the ginormous Japanese spider crab which is a local speciality in the city of Izu. They are kept fresh in tanks in the restaurant. In the evening, when the restaurant turns into a bar, you can have this crab served however you like: as sashimi, grilled, or even steamed. As well as fresh seafood, they also serve vegetables and other meat, all sourced locally. Tofu, desserts and other food is too.

Japan is known for its exquisite seafood. If you're travelling to Shizuoka this summer, be sure you pay a visit to the new Atami Ginza Osakana Shokudo.

Information

Atami Ginza Osakana Shokudo (Osakana Sakaba at night)

Address: 8-8 Ginza-cho, Atami, Shizuoka Prefecture

Opening Hours: Lunch 11:00-16:00 (Last Orders 15:30) / Dinner 17:00-22:00 (Food Last Orders 21:00/Drink Last Orders 21:30)

No Fixed Holidays

Access: 14-minutes on foot from JR Atami Station

Official Website: http://www.osakana-atami.com/

Stay Cool This Summer in Kyoto at These 4 Nature Spots

When talking about seasons in Kyoto, a lot of people are sure to point towards autumn when the leaves turn fiery red and sun yellow. But did you know that in Kyoto enjoys cool and truly beautiful summers?

If you're in the old capital this summer, or are planning to catch the sun there with a trip next year, then you'll want to add the 4 spots in this list into your schedule, each abloom with magical foliage and verdure.

We are joined by Macchan, a Japanese Instagrammer who snaps photos of sightseeing spots around Kyoto lush with greenery.

Giouji Temple

Giouji Temple is a modest thatched hut wrapped in a bamboo thicket and maple trees. The temple is detailed in the epic The Tale of the Heike in which the dancer Gio fled to the temple from her home in the capital with her mother and sister after falling out of love with Taira no Kiyomori.

A visit here ensures you can enjoy the summer with more than just your eyes as you listen to the dancing of the bamboo thicket and the cries of the cicadas.

Giouji Temple
Address: 32 Sagatoriimoto Kozakachō, Ukyo Ward, Kyoto
Official Website: http://www.giouji.or.jp/en

Adashino Nenbutsu-ji

Adashino Nenbutsu-ji is a Buddhist temple with a history spanning 1,200 years. A memorial service for those who died without kin is taking place on August 23 and 24 at the riverbed of the temple's west wing where candles will be lit in their honour. Lanterns are also lit in the surrounding area along the streets.

Adashino Nenbutsu-ji

Address: 17 Saga Toriimotoadashinocho, Ukyo Ward, Kyoto

Official Website: http://www.nenbutsuji.jp/index.html

Fushimi Port Park

Fushimi Port Park is a huge park home to a gymnasium and sumo area. They also have a hiking course. The sea does not reach here, but there is a canal which boats go up and down, and this is where the park gets its name. It has a bounty of trees and plants, so if you're looking to enjoy a peaceful stroll in nature then be sure to visit.

Fushimi Port Park

Address: Yoshijima Kanaidocho, Fushimi Ward, Kyoto
Official Website: http://www.kyoto-park.or.jp/fushimi/

Kan'in-no-miya Residence

This residence was built for and used by the Kan'in-no-miya family in 1710, with Prince Naohito as its founder―the son of Emperor Higashiyama. The family lived in the house until 1877 after which they moved to Tokyo. Following the war, it was liberated and became a park, and today it is used to exhibit photography and paintings. The residence is famous for its peach trees, making it a popular spot in spring. However, in summertime, it's much quieter, adding grace to the tranquillity of the surrounding green landscape. What's more is that despite it being such a prestigious location, it's free to enter! Don't tell too many people about this secret spot.

Kan'in-no-miya Residence

Address: 3 Kyotogyoen, Kamigyo War, Kyoto, Kyoto Prefecture

Official Website: https://kan-in-nomiya-teiato.jp/eng/

Macchan has visited many incredible spots around Kyoto, so if you're in need of recommendations be sure to give them a follow.

Photos: @macchan358

Become Poop and Travel Through the Body in Kyoto's Bizarre Exhibition

The Toei Kyoto Studio Park―a theme park in Kyoto modelled after the Edo period of Japan―is set to hold an exhibition from next month titled "A Bizarrely Great Adventure Through the Body" in which you can travel through a giant model of a body to learn all about faeces.

The event is themed on the best-selling children's book series Grossology by Sylvia Branzei which gives humorous but straightforward descriptions of bodily functions and various medical conditions.

Stinky Poop (Unchi Kusai), the ninja mascot of the event, will join visitors on their adventure as they experience the gross potential of the human body: burps, farts, bodily odours, and more.

A total of fifteen attractions will make up the event where kids and adults can discover the "secrets" of the human body.

Sneeze Shutter

At the Sneeze Shutter you will learn why we sneeze by firing balls―the "foreign substance" entering the nose―into the giant nostrils which will cause it to become itchy. If you can get five balls into the nose it will let out a sneeze and blown out the balls.

The Kidney Game

At the Kidney Game you will help deliver urea, sugar, and other materials necessary for the kidney to the blood vessels to understand how the kidney functions.

Poop Fortune Telling

Sit on a real toilet and a poo character will appear on the monitor to tell you your fortune that day.

Poo Exhibition

Learn all about poo at the display board which features lots of interesting information.

Burp Kid

Why do we burp when we drink fizzy beverages? Burp Kid will explain it to you.

Take a photo with the giant poo

At the end of your trip to the event, take a commemorative photo next to the giant poo pile and butthole.

This is just a snippet of what there is to see at Kyoto's bizarre poo exhibition. Visit to learn all about something we all do but don't talk about!

Information

A Bizarrely Great Adventure Through the Body (Japanese: からだのふしぎ大冒険)

Running: September 14, 2019 – December 15, 2019

Price: General (13+ Years) ¥800 / Children (3-12 Years) ¥600

*A separate fee will be charged for entry to Toei Kyoto Studio Park

*Children aged 2-years and below are permitted free entry

Event Page (Japanese): http://www.toei-eigamura.com/event/detail/240

Tickets

Set tickets for the event and entry to Toei Kyoto Studio Park are now on sale at FamilyMart.

Adults: Park Entry ¥2,100 + Event Entry ¥800

Junior High School Students: Park Entry ¥2,000 + Event Entry ¥800

Children (3-12 Years): Park Entry ¥1,600 + Event Entry ¥600

*By buying this set you get ¥100 off what you would pay for purchasing them separately. The first 2,000 people to buy a children's ticket set will receive a plush toy

Buy: https://www.funity.jp/eigamura-event/

Toei Kyoto Studio Park

Address: 10 Uzumasa Higashihachiokachō, Ukyo Ward, Kyoto

Homepage: http://www.toei-eigamura.com

Experience Kyoto at Night: 5 Must-See Spots – MOSHI MOSHI NIPPON

The ancient city of Kyoto enjoys waves of tourists and sightseers from around the world throughout the year. It is particularly hot during the summertime because it's situated in a valley. If you've never walked around Kyoto's towns at night then we invite you to add it onto your list of sightseeing experiences.

We have compiled a list of 5 must-visit locations to best enjoy Kyoto's nightscape. We are joined by Taka, a Japanese Instagrammer who conveys the beauty of Kyoto through his picturesque photographs which has has provided us today.

Kyoto Station & Kyoto Tower

The modern architecture of Kyoto Station is a juxtaposition against the traditional image of Kyoto. There are lots of great places inside the station where you can get up high and gaze down at Kyoto's streets, but the absolutely unmissable nighttime spot are the mirrored windows. When evening sets in, you can see Kyoto Tower―which is opposite the station―reflected on the outside. Of course, you can enjoy the tower during the day too, but at night they light it up, making for a truly magical sight.

▼Kyoto Station

Address: Higashishiokoji Kamadonocho, Shimogyo Ward, Kyoto, Kyoto Prefecture

Kyoto Station Building Official Website: https://www.kyoto-station-building.co.jp/

▼Kyoto Tower

Address: 721-1 Higashishiokojicho, Shimogyo Ward, Kyoto, Kyoto Prefecture

Opening Hours: 9:00-21:00 (Last Entries 20:40)

*Opening hours subject to change without notice

Official Website: https://www.keihanhotels-resorts.co.jp/kyoto-tower/

Yasaka Shrine

Yasaka Shrine is an easy sightseeing spot to reach being just a 5-minute stroll from Gion-Shijo Station. The shrine is a power spot said to provide good luck when it comes to marriage ties. It bustles with visits from people from around the world and is in fact open 24-hours a day.

Paying a visit at night provides you with an entirely different look at Yasaka Shrine. Why not dine out along Shijō Street and take a walk to the shrine when the sky turns dark?

▼Yasaka Shrine

Address: 625 Gionmachi Kitagawa, Higashiyama Ward, Kyoto, Kyoto Prefecture

Official Website: http://www.yasaka-jinja.or.jp/

Kyoto Minamiza Theatre

Minamiza is the oldest theatre in Japan and is officially registered as a Japanese Tangible Cultural Property. Like Yasaka Shrine, the closest station to the theatre is Gion-Shijo Station. Leave through Exit 6 and it's right outside.

Minamiza has a long history spanning back to 1610 when it was founded. In May this year, Kyary Pamyu Pamyu performed a special concert there entitled Kyary Kabuki Kabuki which made use of projection mapping, fusing history and tradition with the latest cutting-edge technology to provide a concert like no other. The theatre is becoming a new sightseeing spot as it is lit up at nighttime. All of the lights are turned on until 10pm after which just the roof lights are kept on.

▼Kyoto Minamiza Theatre

Address: 198 Nakanocho, Higashiyama, Kyoto, Kyoto Prefecture

Official Website: https://www.shochiku.co.jp/play/theater/minamiza/

Ninenzaka

Ninenzaka is a long winding road that leads up to Kiyomizu-dera temple and is also a very famous tourist spot. It is registered under the Important Preservation Districts for Groups of Historic Buildings. In the daytime, the street bustles with locals and tourists dipping in and out of the souvenir shops, but the dark evenings of Ninenzaka are another kind of wonderful. The number of tourists drops significantly at night meaning you can have the street all to yourself and take plenty of photos, warm lanterns lighting your way.

▼Ninenzaka

Address: 2 Kiyomizu, Masuyacho, Higashiyama Ward, Kyoto, Kyoto Prefecture

Official Website: http://www.2nenzaka.ne.jp/

Kiyomizu-dera

Kiyomizu-dera is a 25-minute walk from Kiyomizu-Gojō Station which is reached via the Keihan Main Line. Registered as a UNESCO World Heritage Site, this ancient Buddhist temple is a very popular tourist destination. What we want those of you to see when visiting in the evening is the beautiful sunset which can be seen from the temple, colouring the streets of Kyoto a gorgeous orange.

▼Kiyomizu-dera

Address: 1-294 Kiyomizu, Higashiyama Ward, Kyoto, Kyoto Prefecture

Opening Hours: https://www.kiyomizudera.or.jp/access.php

Official Website: https://www.kiyomizudera.or.jp/

Taka has visited so many incredible locations in Kyoto, so if you're planning a trip there and need some recommendations be sure to follow him on Instagram.

Photos: Taka

Once Every 33 Years a Secret Door at Tenjō-ji Temple in Kobe is Opened

The Buddhist temple Tenjō-ji is located on Mount Maya at the heart of the mountainous area of Mount Rokko. This month, something very special is happening at the temple. An elusive door housed there is opened only once every 33 years, and this month from August 1 to 15, it is open.

Tenjō-ji is the only temple in Japan that has a building dedicated to Maya-bunin, the mother of Buddha. Its long history begins with Hōdō Sennin, an Indian high priest who build the temple at the behest of Emperor Kōtoku. In Japan, Maya-bunin is worshipped as as symbol of easy childbirth and child-rearing. Mount Maya, the mountain on which Tenjō-ji sits, is named after her.

Mount Maya, located in Kobe's Nada ward, is a 702 meter tall mountain and one of the major peaks of Rokkō Mountains. It is close to the town areas of Kobe, and from the mountain peak one can see Kobe, Osaka, the Kii Peninsula, Akashi-Kaikyo Bridge and more, making it a popular tourist destination. It's also frequented by Kobe locals who visit with their families to eat bento, as well as couples looking to catch a glimpse at the gorgeous nightscape atop the mountain apex.

Inside the secret door now open at the temple until August 15 are three hidden Buddhist idols: the Eleven-Faced Avalokitesvara, Acala, and Vaiśravaṇa. This is very much a once-in-a-lifetime opportunity, so if you're lucky enough to be in Japan right now, you won't want to miss this extremely special occasion. If you do, you'll have to wait another 33 years!

While it is open there will be talks and faith healing by the priests three times a day (10:30/12:00/14:00), exclusive celebratory merchandise, limited-time goshuin stamps, and more.

Information

Door Opening

Running: August 1, 2019 – August 15, 2019

Time: 9:00-17:00

Tenjō-ji Temple

Address: 2-12 Mayasanchō, Nada Ward, Kobe, Hyogo Prefecture

Opening Hours: 9:00-17:00

No Fixed Holidays

*Opening hours extended on August 8 and 11

Official Website: http://www.mayasan-tenjoji.jp/

Stay in a Traditional Japanese Hotel in Kosuge Village Where the Population is Just 700

NIPPONIA Kosuge Genryū no Mura is a new hotel opening in the village of Kosuge in Kitatsuru District, Yamanashi Prefecture on August 17. The hotel is renovated from an old Japanese-style house that was originally used for local personages and was constructed over 150 years ago.

Kosuge is about two-hours from Tokyo and is completely enveloped in the natural environment with 95% of the land occupied by trees and nature. Its population is around 700 which is a mere third of its peak population. It is currently faced with a serious depopulation problem due to its ageing population.

The hotel will open in an effort to pass on the beautiful landscapes and culture of the village to the next generation. It hopes to aid in solving the problem of its declining population and empty houses while acting as a means to bring in tourism and sightseeing.

The hotel serves as just the first part of this village revitalisation project. It features 4 guest rooms called OHYA as a restaurant that seats 22.

There are three rooms in the main building and one in the basement. Each is designed with privacy in mind and each has its own concept.

OHYA 1

From the rooms guests can enjoy the view of the gorgeous Japanese-style gardens surrounding the hotel.

The restaurant menu concept is titled 24 Sekki, which denotes the twenty four seasonal turning points of the old Japanese calendar, and is made using carefully local ingredients so that guests can enjoy an authentic Kosuge experience.

All the staff at the hotel are local villagers. The majority of the ingredients used in there are grown and produced by the farmers of Kosuge. The hotel also offers other services for guests to  get to know the area better such as nature walks and bike rides through the village. You are made to feel like one of the locals.

A second building will be renovated in May 2020 to accommodate two more rooms. There are 70-100 vacant buildings in Kosuge, so there are plans in place to receive permission from landlords to make further repairs, improvements and renovations.

If you're travelling to Japan and are looking for a truly remote experience then why not visit the quaint little village of Kosuge in Yamanashi Prefecture?

Information

NIPPONIA Kosuge Genryū no Mura

Address: 3155-1 Kosuge, Kitatsuru District, Yamanashi Prefecture (In Japanese: 山梨県北都留郡小菅村3155-1)

Grand Opening: August 17, 2019

Rooms: 4 (10 People)

Price: From ¥25,000 per person (includes one breakfast)

Access:
①Approximately 2 hours by car from Tokyo.
②1 hour by bus from Ōtsuki Station via the JR Chūō Main Line, 70-minutes by car from Oume Interchange
③1 hour by bus from Okutama Station via the Ōme Line, 20-minutes by car from Lake Okutama

TEL: 042-887-9210

Reservations: Open from August 1, 2019 via the following website: https://www.ikyu.com/vacation/00050804/

Night Party at Harajuku's Conveyor-Belt Dessert Cafe Ron Ron for 20 Year Olds Only

MAISON ABLE Cafe Ron Ron is a popular conveyor-belt dessert cafe in Harajuku. We visited the cafe last year when it had just dropped, so be sure to check out our cover story if you want more information.

The cafe has just announced a night party that is exclusive to those in their 20's. Titled "Cafe Ron Ron 20ty's Night Party -PINK FRIDAY- supported by MAISON ABLE," the event began yesterday and will run every night up to September 27.

Customers can enjoy all-you-can-eat unlimited snacks for just ¥500 with no time restrictions. For an additional fee, you can also pick from the food menu which features 5 dishes and order from the drinks menu which includes alcohol.

Everything on the food and drinks menu is ¥500 too, making it a delicious bargain!

Desserts are served at varying time slots from 19:00. Depending on what time you arrive or decide to start eating the menu will change which is all part of the fun!

The cafe has also teamed up with the fashion rental shop airCloset next door so customers can enjoy dining at Cafe Ron Ron while wearing a yukata.

You can even continue wearing the kimono after you've eaten so you can stroll the streets of Harajuku, go to nearby festivals and more for an exciting day out in Japan's youth and culture hub. The yukata can be rented by people of all ages – full details on the websites below.

Information

Cafe Ron Ron 20ty's Night Party -PINK FRIDAY- supported by MAISON ABLE

Location: MAISON ABLE Cafe Ron Ron (6-7-15 Jingumae, Shibuya, Tokyo)

Running: August 2, 2019 – September 27, 2019

Conditions: Restricted to those aged 20-29 years (*photo ID required upon entry)

Opening Hours: 19:00-22:00 (Last Entries 21:30)

Official Website: http://cafe-ronron.com/pinkfriday/

airCloset x ABLE

Address: 6-7-15 Jingumae, Shibuya, Tokyo

Running: July 27, 2019 – September 30, 2019

Opening Hours: Weekdays 11:00-21:00 / Weekends 11:00-19:00 (Last fittings at 17:00)

Return Periods: By 21:00 on weekdays / By 19:00 on weekends)

Closed: Tuesdays

Cautions:

・Please take a camisole or tank top that can be worn under your yukata

・Foreigners are asked to take a copy of their passport when renting

・There is a luggage storage service for those who are returning on the same day

Official Website: http://cafe-ronron.com/yukataderonron/