Kuhaku Gokko Reveals Jacket and Bonus Images for Platinum End ED Theme 'Last Straw'
Kuhaku Gokko has unveiled the jacket artwork for Last Straw, the ending theme for the anime series Platinum End. The creator also unveiled some bonus artwork, and fans can look forward to snagging the single when it drops on February 16, 2022.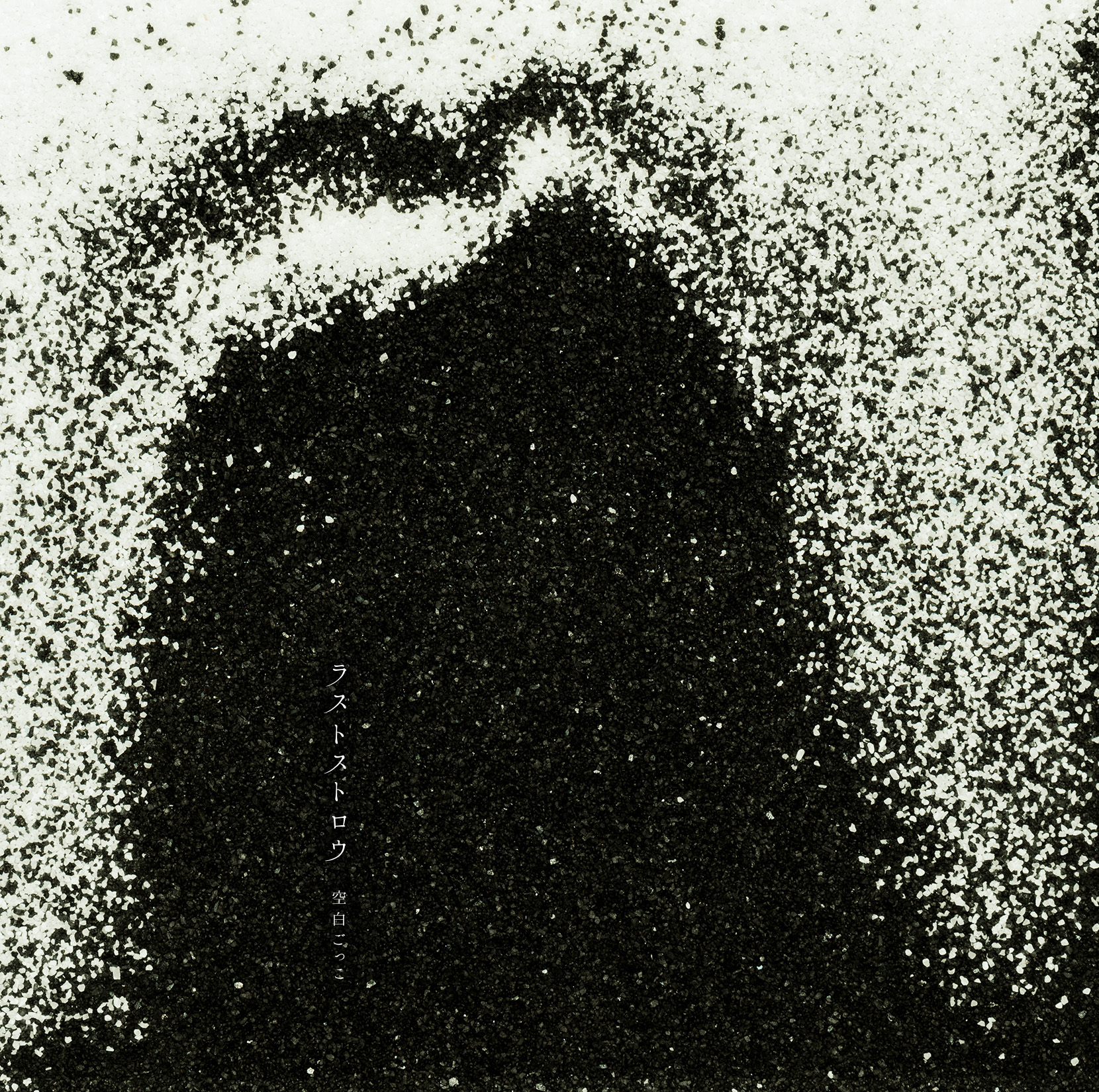 The cover art conveys the theme of 'life and death' through sand paintings. The standard features blue sand, while the limited edition has a darker color scheme. 
The wrapping features the popular character Nasse, and when lined up with the wrapping from the limited edition OP/ED song package, it completes a single image. 
Kuhaku Gokko, celebrating its second anniversary in 2022, has also released a new artist visual. Setsuko, the vocalist and subject of the new photo, has been steadily growing as an artist since her debut in the internet music scene. 
Last Straw is now available to stream on major streaming platforms, so give it a listen!
☆Comment from Vocalist Setsuko
The jacket for Last Straw conveys the message and themes of Platinum End. 
Since the overall theme is life and death, I thought about sand–it never sticks together or intersects no matter how small the particles are. 
Also, the artist photos were taken with a lot of my demands taken into account.
They ended up being delicate, soft, and cool, perfectly summing up Kuhaku Gokko…
Enjoy the track!
©大場つぐみ・小畑健/集英社・プラチナエンド製作委員会
RELATED ENTRIES
Kuhaku Gokko Releases Music Video for Platinum End ED Theme 'Last Straw'

The music video for Last Straw by Kuhaku Gokko was posted to YouTube on February 9. The ending theme song for the anime series Platinum End will be officially released on February 16, 2022.

Platinum End was based on the manga series written by Tsugumi Ohba and illustrated by Takeshi Obata, the team behind Death Note and Bakuman. The second season began in January 2022 and will come to an exciting conclusion in March! The song Last Straw was inspired by the problem 'the straw that broke the camel's back,' while the music video portrays the struggle between life and death.



The music video stars Shino, a young actress attracting attention through her work in movies and social media.

Last Straw – Kuhaku Gokko (Music Video)


Comment from Vocalist Setsuko

Last Straw was inspired by themes of life and death, but it was created in a more ambiguous way, emphasizing the balance between the two. We had a lot of conversations about how to express it visually. With Shino as the protagonist, I think the production team was able to create something beautiful–the tension of chasing after shadows, of not knowing whether you are alive or dead.

I hope that you can feel the danger of what might happen by applying force as the title Last Straw implies.

©大場つぐみ・小畑健/集英社・プラチナエンド製作委員会

Information

Last Straw

Release Date: February 16, 2022

Limited Edition (CD+DVD): ¥1,870 (Tax Included)

Standard Edition (CD ONLY): ¥1,320 (Tax Included)

Streaming Links: https://lnk.to/laststraw-single

Platinum End
Airing on TBS Thursdays at 1:28 AM
Airing on BS11 Fridays at 11:30~
*Broadcast dates and times are subject to change.
*A total of 24 episodes will be aired over two cours.

Platinum End Season 2 Now Airing, Non-Credit OP and ED Videos Released

Platinum End has been a smash hit. Based on the manga series written by Tsugumi Ohba and illustrated by Takeshi Obata, the team behind Death Note and Bakuman, the anime series will see its exciting conclusion in March 2022. The second season began on January 20, and the non-credit opening and ending theme videos have been uploaded to YouTube!

The opening theme is Sense by BAND-MAID, which also served as the opening for season one. The animation has been updated to include new characters seen in recent episodes. New lyrics can also be heard this time around, so be sure to listen closely!

 

2nd Season Non-credit Opening

The long-awaited non-credit ending theme was storyboarded and directed by Kei Suezawa and drawn by both Suezawa and Kazuchika Kise. The song is Last Straw by Kuhaku Gokko which is also available to stream. 

 

2nd Season Non-credit Ending

A six-minute recap of the first season has also been posted to YouTube, so take a peek before you jump into season two!

6-minute Recap of Platinum End Season 1

©︎大場つぐみ・小畑健/集英社・プラチナエンド製作委員会

Yuu Miyashita Releases Jacket for Fourth Album, Includes Platinum End ED Song

Multi-talented singer and illustrator Yuu Miyashita, popular in the internet scene, has released the cover image for his 4th original album 'Mitsuketa Tobira wa' (The Door I Found), set to be released on March 16, 2022. 

The cover art pulls from the same universe as the covers of his past albums, including 'Tsumugi no Ki,' 'Ao ni Aruku,' and 'Sabitsuku Made.' Miyashita's aesthetic is easy to spot, and has become popular both domestically and abroad.

The new album will be the artist's first release in about a year and will contain a total of 10 songs, including the popular track Theory of Surrender, the ending song for the anime series Platinum End. It will also include his original song Ayka, and new songs written by a lineup of popular artists in th e internet music scene.

Platinum End has become a smash hit around the world, and Miyashita's popularity continues to grow along with it. Be sure to listen to the album when it drops!

©︎大場つぐみ・小畑健/集英社・プラチナエンド製作委員会

Information

Mitsuketa Tobira wa (The Door I Found)

Limited Edition (CD+ Concept Book / 3-sided Case): ¥3,300 (Tax Included)

Regular Edition (CD Only): ¥2,750 (Tax Included)

Limited Edition Goods Set (Regular Edititon + Goods): ¥3,850 (Tax Included)

※Pony Canyon Online Shop Limited Edition

Yuu Miyashita Streaming Links: https://lnk.to/yuu_miyashita
'Mitsuketa Tobira wa' Special Site: https://yuu-miyashita.com

Hiroshi Tsuchida and Yui Ishikawa Cast in Platinum End Season Two

Platinum End has been a smash hit. Based on the manga series written by Tsugumi Ohba and illustrated by Takeshi Obata, the team behind Death Note and Bakuman, the anime series will see its exciting conclusion in March 2022. Two new characters are being added to the cast before the big finale!

Masaya Hoshi will be played by Hiroshi Tsuchida, known for dubbing Lee Byung-hun's Front Man in Squid Game and Lightning McQueen in Cars.

 

Manami Yumiki will be portrayed by Yui Ishikawa, known as the voice of Mikasa Ackerman in Attack on Titan and Violet Evergarden in Kyoto Animation's Violet Evergarden.

 

Comment from Hiroshi Tsuchida (Masaya Hoshi)

"This role is so impressive that I can't stand still while standing at the microphone. I've also noticed that our hairstyle and glasses seem to have become even more similar during recording…

I'll try to do my best to change my stupidity into intelligence so I can perform the role of Masaya Hoshi properly." 

 

Comment from Yui Ishikawa (Manami Yumiki)

"Although this is a fantasy world, there are so many realistic characters. It makes you feel like this really could be happening somewhere. While reading the original story, I enjoyed it, but I also felt as though I was being questioned about something. 

The character I play, Yumiki, is a detective at the Metropolitan Police Department. Please look forward to seeing how our new characters interact with the candidates for God!"

 

New episodes of Platinum End begin on January 14, 2022.

©︎大場つぐみ・小畑健/集英社・プラチナエンド製作委員会

Platinum End Stage Show Held at Jump Festa 2022, Kuhaku Gokko to Perform Second Ending Theme

Based on the manga series written by Tsugumi Ohba and illustrated by Takeshi Obata, the team behind Death Note and Bakuman, the Platinum End anime series has amassed a huge fanbase since premiering in October. A special stage event was held during Jump Festa on December 18, 2021.

 

The 40-minute stage performance was led by Miyu Irino (Mirai Kakehashi), Yui Ogura (Nasse), M.A.O. (Saki Hanakago), Natsuki Hanae (Revell), and Kaito Ishikawa (Kanade Uryu). Each of the actors and actresses share their favorite scenes and were asked some tough questions by the original authors of the series. 

 

More of the cast's question and answer segment will be released on the official Twitter page for the series, along with Tsugumi Ohba's outlook on life and her most recent movie recommendations!

 

During the program, it was announced that Kuhaku Gokko would perform the second ending theme, Last Straw. The unit debuted in 2019, and is comprised of vocalist Setsuko and composers Harihara Tsubasa and koyori. 

Comment from Vocalist Setsuko

"Will the candidates who were meant to die survive, and where will they end up? This is a heavy story, and as it moves towards its conclusion things get even more difficult to fathom. We wrote the song while remembering that this will be the final track fans of the series hear, so we wanted to capture those emotions. In writing the lyrics, I didn't want to make them too blunt or defined, so each person will have their own interpretation." 

Platinum End is getting more and more exciting as it hurdles towards the end, so be sure to tune in!

©︎大場つぐみ・小畑健/集英社・プラチナエンド製作委員会

Yuu Miyashita Announces New Album, Includes Platinum End ED Song

Multi-talented singer and illustrator Yuu Miyashita, popular in the internet scene, will release his fourth album, 'Mitsuketa Tobira wa' (The Door I Found) on March 16, 2022. 

The album will mark Miyashita's first release in about one year and will contain 10 songs, including Theory of Surrender, the ending theme for the anime series Platinum End. It will also feature new songs written by popular online artists, and Miyashita's original song Ayka. The jacket for the new album was drawn by Miyashita himself.


Platinum End has become a popular series worldwide, and we're excited to see Miyashita's popularity continue to grow as well.

©︎大場つぐみ・小畑健/集英社・プラチナエンド製作委員会

Information

Mitsuketa Tobira wa

Limited Edition (CD+ Concept Book / 3-sided Case): ¥3,300 (Tax Included)

Regular Edition (CD Only): ¥2,750 (Tax Included)

Limited Edition Goods Set (Regular Edition + Goods):¥3,850 (Tax Included)

Special Site: https://yuu-miyashita.com/special/

Anime Series Platinum End Releases Non-Credit Ending Video

The Platinum End anime series premiered in October and has managed to attract a legion of global fans. Based on the manga series written by Tsugumi Ohba and illustrated by Takeshi Obata, the team behind Death Note and Bakuman, the story follows Mirai Kakehashi, a student who attempts suicide by is saved by a guardian angel. 

Yuu Miyashita's ending track, Theory of Surrender, is available to stream now. The non-credit version of the ending has also been uploaded to YouTube, allowing viewers to see the gorgeous visuals in their full glory. 

The ending animation was storyboarded, directed, and drawn by Kazuchika Kise, the director of the second season. It depicts the story of the main character, Mirai Kakehashi (voiced by Miyu Irino), and the antagonist Kanade Uryu (voiced by Kaito Ishikawa). 

 

Non-Credit Ending


After Mirai is rescued by his guardian angel, Nasse, he is given special powers. As one of thirteen candidates chosen by different angels to take on the role of God, who is set to retire in 999 days, the normal student must find a way to ascend without killing any of his competitors. 

Have you been keeping up with Platinum End?

©︎大場つぐみ・小畑健/集英社・プラチナエンド製作委員会

Yuu Miyashita Releases Music Video for Platinum End Ending Theme

The Platinum End anime series premiered earlier this month, quickly becoming a hit around the world. Singer and illustrator Yuu Miyashita, a popular internet personality, has released the music video for the show's ending theme Koufuku-Ron (Theory of Surrender). The video shows the main character as he moves between life and death, struggling to find purpose but eventually finding a reason to live. 

Theory of Surrender Music Video

 

The track is already available on streaming services, with a physical release coming on November 17, 2021. The single will include another original song, bystander, as well as the track Phantom Raid, written by popular internet creator Ren. Limited Edition copies will include a music video DVD. Fun fact: the jacket art was drawn by Yuu Miyashita himself!

©大場つぐみ・小畑健/集英社・プラチナエンド製作委員会

Information

Theory of Surrender

Release Date: November 17, 2021

Limited Edition (CD+DVD): ¥1,870 (Tax Included) 

Regular Edition (CD Only): ¥1,320 (Tax Included) 

*First Edition Releases will feature an anime wrapper. 

Theory of Surrender Special Site: https://yuu-miyashita.com/special/

Anime Series Platinum End Creditless Opening Released

The anime series Platinum End has finally started, and the creditless version of the opening animation is now available on YouTube. The first series is directed by Hideya Takahashi, while Kazuchika Kise is in charge of the second series. Character designs are being provided by Koji Odate. The opening theme is Sense, performed by rock group BAND-MAID. 

 

Creditless Opening

Each of the four Blu-ray and DVD releases will contain six episodes, and the first volume will be released on January 19, 2022, including a special case and a drawing by Koji Odate. Other gorgeous extras will be included with future releases, such as rough sketches and original drawings by the series' creator, a booklet containing interviews with the staff and cast, and more. Be sure to check Twitter and Instagram for special store-specific goods!

©︎大場つぐみ・小畑健/集英社・プラチナエンド製作委員会

TV Anime Platinum End Unveils Second PV, Third Key Visual

The second PV for the upcoming Platinum End anime, airing in October 2021, has been released. The new PV is full of new scenes and also features the voice actors of Hanakago Saki (CV: M•A•O), Mukaidou Nanato (CV: Morikawa Toshiyuki), Uruuu Kanade (CV: Ishikawa Kaito), Revel (CV: Hanae Natsuki), and Yamada Mimi (CV: Maeda Kaori). Check it out to see an exciting preview of the Platinum End world and the spirituality of protagonist Kakehashi Mirai.

Second PV





The third key visual has also been unveiled alongside the PV. It features Kakehashi Mirai, Uryuu Kanade, Mukaidou Nanato, Hanakago Saki, and Sokotani Hajime, who make up five of the God Candidates, reflecting the beginning of the story. Pay close attention to the quotes from each character as you check out the new visual.

BAND-MAID will be performing the opening song "Sense," while "Kofuku-ron" by Miyashita Yū will close the anime. BAND-MAID, performing the OP, are a Japanese rock band whose heavy sound greatly contrasts their maidlike appearance, garnering support from fans and media all over the world. Miyashita Yū, performing the ED, is a multi-talented singer and illustrator who is known online for writing lyrics, composing and arranging songs, and producing animated music videos. BAND-MAID's Sense has been previewed through the second PV, with the TV size music video due to release on September 6.

In addition, a pre-screening has been scheduled to be held at Shinjuku Wald 9 on October 3. The screening will show the first two episodes, followed by a talk show with Miyu Irino (voice of Kakehashi Mirai), Ogura Yui (voice of Nasse), and Ishikawa Kaito (voice of Iryuu Kanade). Applications to attend the screening are open now, so be sure to check the official homepage for more details.

 

Comment from Kobato Miku (BAND-MAID)

"I read JUMP comics on a daily basis, so it feels like a dream come true that BAND-MAID could be involved in this project-po. Beyond that, I read Platinum End from start to finish, so I feel so honored and happy that we were chosen to perform the opening theme-po. I hope our song will energize the world of Platinum End-po."

Comment from Miyashita Yū

The mystery of the original series, the transition from despair to hope, the core strength and courage of the protagonist's heart and whatnot – I was conscious of each of these feelings as I performed my song. The song tells of the divine and yet powerful, of how even through pain, we can look towards the present, the future, and even the world. It was hard work blending in the superimposed voices throughout the track to suit the song and lyrics, so I would be greatly happy if you could pay attention to them.

©︎大場つぐみ・小畑健/集英社・プラチナエンド製作委員会

Information

Platinum End

Airing on TBS and BS11 etc from October 2021

TBS: Broadcasting from 01:28 on Thursdays from October 7.

BS11: Friday Nights at 11:30~ from October 8.

*Broadcast time & date subject to change

*24 episodes have been scheduled to broadcast, split into two series

Official site: https://anime-platinumend.com/

Platinum End Anime Promotional Video and Key Visual Released

The official website for the upcoming anime adaptation of Takeshi Obata and Tsugumi Ohba's Platinum End manga series release the first English-subtitled trailer last Thursday. The video reveals that the anime will have an uninterrupted 24-episode run to adapt the manga's entire story which will air from October 2021 to March 2022.

Viz Media describes the story: "As his classmates celebrate their middle school graduation, troubled Mirai is mired in darkness. But his battle is just beginning when he receives some salvation from above in the form of an angel. Now Mirai is pitted against 12 other chosen humans in a battle in which the winner becomes the next god of the world. Mirai has an angel in his corner, but he may need to become a devil to survive."

 

TV Anime "Platinum End" Official Trailer #1

©︎大場つぐみ・小畑健/集英社・プラチナエンド製作委員会

'Platinum End' By The Creators of Death Note Gets An Anime Adaptation

If you're a fan of Death Note or Bakuman。, then you're in for a treat. The creative duo behind these famous works are manga author Tsugumi Ohba and manga illustrator Takeshi Obata. Their manga Platinum End is going to get an anime adaptation which will premiere in Autumn 2021.

Platinum End has featured in the Japanese monthly shōnen manga magazine Jump Square since November 2015. Platinum End is a dark story built around themes of angels, gods, wings and flying, and arrows of different colours. Over 4.5 million copies of the manga have been sold worldwide.The elite production team behind Platinum End consists of director Hideya Takahashi (JoJo's Bizarre Adventure, Golden Wind), character designer Kouji Ohya (No Game No Life) and series composition writer Shinichi Inozume (PERSONA5 the Animation).

To celebrate the new anime series, a teaser visual featuring the main character Mirai Kakehashi and the angel Nasse has been unveiled. Mirai can be seen standing in the middle of a busy street. He bears a brightly glowing red arrow poised at the ready yet goes unnoticed by the busy passers by. Behind him, the godlike figure of Nasse shines brightly. Just one glance at this picture will leave you with more questions than answers and curious to find out more.

A teaser trailer has also been released. The trailer mixes illustrations from the manga with beautifully animated scenes. At one point in the video, there is a message on screen which reads "I want to be happy". Combined with the thrilling ambience and dark undertones, it leaves the audience wondering just what this message could mean.

Platinum End Trailer

Keep an eye out for more updates!

©Tsugumi Ohba, Takeshi Obata/ Shueisha Inc., Platinum End Production Committee