RecoChoku Announces Winners for Best Music of January 2022
Japanese music streaming site RecoChoku has announced the top song and album rankings for January 2022!
In the Single Ranking category, Aimer's Zankyosanka was ranked #1 for the second consecutive month. The song is the opening for the newest Demon Slayer anime arc which began airing on December 5, 2021.

The ending theme for Demon Slayer, Asa ga Kuru, was released on January 10, and quickly climbed the ranks. Aimer is currently celebrating the 10th anniversary of her debut, and this is a powerful start to the year for this talented singer.
As for the Album Ranking, the top spot was clear for January. Ado's 14-song debut album 'Kyogen' sits in the top spot, and includes many of her smash hits. From Usseewa to Aitakute, the album also contains seven new songs which are steadily gaining popularity. Six days after the album's release, it was ranked #1 for the month of January.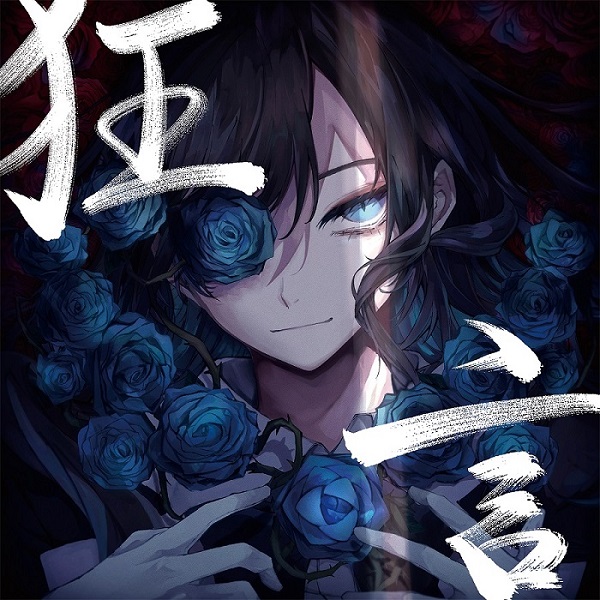 Ado's 8th single 'Kokoro to Iu Nano Fukakai' also ranked 5th on the Single Ranking. Written and arranged by Mafumafu, the song is the theme for the drama series Doctor White starring Minami Hamabe. Ado will also be holding her first solo concert at Zepp DiverCity on April 4, 2022!
Information
RecoChoku Monthly Music Award – January 2022

Single Ranking
1st Place: Zankyosanka – Aimer (Released Digitally on December 6, 2021)
2nd Place: Asa ga Kuru – Aimer
3rd Place: Sakayume – King Gnu
4th Place: Ichizu – King Gnu
5th Place: Kokoro to Iu Nano Fukakai – Ado
https://recochoku.jp/ranking/single/monthly/


Album Ranking
1st Place: 'Kyogen' – Ado (Released Digitally on January 26, 2022)
2nd Place: 'Ichi' – Yuuri
3rd Place: 'THE BOOK 2' – YOASOBI
4th Place: 'Bad Mode' – Utada Hikaru
5th Place: 'Kirari Remixes [Asia Edition]' – Fujii Kaze

https://recochoku.jp/ranking/album/monthly/

RELATED ENTRIES
Ado Wins Big for Two Consecutive Months: Recochoku Announces Best Songs for September 2022

Japanese music streaming site RecoChoku has announced the top song and album rankings for September 2022.

Ado tops both the single and album charts for the second month in a row with her tracks from the movie ONE PIECE FILM RED. The singer provided the singing voice of Uta, the main character in the film which was released nationwide on August 6, 2022. The theme song for the film, New Genesis, ranked top in the weekly rankings on September 7, September 14, and September 28. Back in August, Ado dominated the charts as well, with I'm Invincible and Where the Wind Blows taking the top spots.

 

Ado also took first place in September's album ranking with her collection of songs from ONE PIECE FILM RED. A number of other popular artists worked on the album, including Yasutaka Nakata, Mrs. GREEN APPLE, Vaundy, FAKE TYPE., Hiroyuki Sawano, Yuta Orisaka, and Motohiro Hata. The album for the film also ranked top in the weekly rankings on September 7, September 14, and September 28. 


In August, Ado took the top spot for both most popular song and most popular album on RecoChoku's download ranking, and the singer has done it again in September.

If you haven't listened to Ado's collection of songs from the new ONE PIECE film, this is your sign to do so.

RecoChoku Monthly Music Award – September 2022

(Announced October 1, 2022)


Single Ranking
1st Place: New Genesis (Uta from ONE PIECE FILM RED) – Ado (Released June 8, 2022)
2nd Place: Hitotsuboshi – KOH+
3rd Place: Start Over – THE BEAT GARDEN
4th Place: Velvet – back number
5th Place: I'm Invincible (Uta from ONE PIECE FILM RED) – Ado
https://recochoku.jp/ranking/single/monthly/

Album Ranking
1st Place: Uta's Songs from ONE PIECE FILM RED – Ado (Released August 10, 2022)
2nd Place: Luxury Disease – ONE OK ROCK
3rd Place: YUZU ARENA TOUR 2022 SEES -ALWAYS with you- Yuzu
4th Place: Hitotsuboshi ~Galileo Collection 2007-2022 – KOH+ 
5th Place: BE:1 – BE:FIRST
https://recochoku.jp/ranking/album/monthly/ 
  

©尾田栄一郎/2022「ワンピース」製作委員会

RecoChoku Announces Winners for Best Music of August 2022

13.September.2022 | MUSIC

Japanese music streaming site RecoChoku has announced the top song and album rankings for August 2022!

Unsurprisingly, Ado tops both the single and album charts with her new tracks from the movie ONE PIECE FILM RED. The singer provided the singing voice of Uta, a main character in the film which was released nationwide on August 6, 2022.

New Genesis, the theme from ONE PIECE FILM RED, was released ahead of the movie's release on June 8, 2022. It ranked 4th in the monthly rankings for June and July, and following the film's release in August, it shot to the top of the charts for four consecutive weeks, continuing to hold the #1 spot.

Ado also took first place in August's album ranking with her collection of songs from ONE PIECE FILM RED. Released on August 19, 2022, the album features a number of tracks made for the film, with seven different artists helping to produce these now legendary songs.

For the daily ranking on August 11, the top seven singles were all from this one album. Starting at the top spot, the songs included were: New Genesis, Where the Wind Blows, Tot Musica, The World's Continuation, Binks' Sake, I'm Invincible, and Fleeting Lullaby.

In the album ranking, it was number one in the weekly ranking for three consecutive weeks since its release on August 17 and continued its momentum to take the top position in the monthly ranking for the month of August.

Ado had her first top single ranking in February 2021 with Usseewa, and her first #1 album in January and February 2022 with Kyogen.

If you haven't listened to the singer's collection of songs from the most recent ONE PIECE film, you're missing out!

RecoChoku Monthly Music Award – August 2022 (Announced September 1, 2022)

Single Ranking


1st Place: New Genesis (Uta from ONE PIECE FILM RED) – Ado (Released June 8, 2022)
2nd Place: Start Over – THE BEAT GARDEN
3rd Place: Ame Sansan – King Gnu
4th Place: Where the Wild Blows – Ado
5th Place: Mixed Nuts – Official HiGE DANdism

https://recochoku.jp/ranking/single/monthly/

Album Ranking


1st Place: Uta's Songs from ONE PIECE FILM RED – Ado (Released August 10, 2022)
2nd Place: M – INI
3rd Place: BE:1 – BE:FIRST
4th Place: Falling into your eyes Record – Aimyon
5th Place: Suki Toiunowa Rock Daze! (Special Edition) – Nogizaka46

https://recochoku.jp/ranking/album/monthly/

©尾田栄一郎/2022「ワンピース」製作委員会

Tokyo Revenger Voice Actor Yu Hayashi Performs King Gnu's 'Sakayume' for CrosSing Cover Song Project

In March 2022, the cover song project CrosSing was launched. Amassing instant popularity, tracks featured as part of the project have pulled in hundreds of millions of views. The project has featured popular voice actors Maaya Uchida, Kana Hanazawa, and Akari Kito. 

 

On July 13, voice actor Yu Hayashi took to the stage to perform a cover of King Gnu's Sakayume.

Yu Hayashi is a popular voice actor and singer who is well-known as the voice of Manjiro Sano in Tokyo Revengers and Ino Takuma in Jujutsu Kaisen. He's also member of the vocal unit SCREEN mode. The song the artist chose to perform, Sakayume, was used as the ending theme for the Jujutsu Kaisen 0 film. The actor commented that he put all his energy into his singing, as he has special feelings for the work, having performed in the film. The exquisite balance of Hayashi's powerful vocals and delicate expressions create something that shouldn't be missed.

A special video showing the artist recording the track has been uploaded to YouTube.

Sakayume (from CrosSing) – Yu Hayashi (Recording Movie)

Exclusive behind-the-scenes footage has also been posted to the official CrosSing TikTok page. A special interview will be released on July 15 at 20:00. 

 

Two campaigns have also been announced. The first is a follow and retweet campaign, and two lucky winners will receive Yu Hayashi's autograph! To enter, just follow CrosSing on Twitter and TikTok and retweet the selected tweets. 

A LINE MUSIC Playback campaign is also underway, and those playing the song over 300 times in the first two weeks will receive a special autographed image. More details will be posted to Twitter, so keep an eye out!

 

The compilation album CrosSing Collection Vol.1 will be released on September 21, 2022. In addition to many of the songs performed as part of the CrosSing project, Rain by Kana Hanazawa will be included as a bonus track. The song was used as the ending theme for Makoto Shinkai's film The Garden of Words. There are no other plans for this song to be released in any other format, so be sure to snag this CD! Preorders are open on the Canime online shop.

 

Keep an eye on CrosSing as the 2nd Season continues to heat up!

YOASOBI to Collaborate with Naoki Prize-Winning Author on New Song 'Mister'

YOASOBI is known for turning novels into incredible music. The duo's debut song Yoru ni Kakeru was released in November 2019 and immediately attracted attention, dominating the charts in both Japan and abroad. The group also performed at the 71st NHK Kohaku Uta Gassen. 

Their first EP, 'The Book,' was released in January of this year, and the unique release has become popular, with many calling it a 'reading CD,' made with the concept of 'turning a novel into music.' Their songs Kaibutsu and Yasashii Suisei were both featured in the BEASTARS anime series, and in February, YOASOBI held their first solo concert at the construction site of the former Milano Theater in Shinjuku. The two topped the Billboard Japan Top Artists ranking in the first half of 2021. 

Mister – YOASOBI (Teaser)

Comment from Rio Shimamoto


When I heard Mister for the first time, it gently evoked memories of people I will never see again. 

I felt my novel blending vividly into the world of YOASOBI, and it was a very surreal experience. This song reminds us of the sad and nostalgic stories that are kept deep in our hearts.

Novel into Music Project

YOASOBI will be releasing a new song, Mister, on February 16, 2022. This song was created as part of a collaborative project with four Naoki Prize-winning writers: Rio Shimamoto, Mizuki Tsujimura, Miyuki Miyabe, and Eto Mori. This new initiative seeks to turn novels into music that all can enjoy, and all four authors were tasked with writing short stories about firsts in their lives to inspire YOASOBI's work. This song was based on the novel 'My Only Owner,' a story about first love by Rio Shimamoto.

A teaser video for the track has also been released directed by Ijigen TOKYO.


Since 2019, musical duo YOASOBI has taken Japan and the rest of the world by storm. Producer and songwriter Ayase, along with singer-songwriter Ikura, base their tracks on short stories, bringing books to life. Their debut single, Yoru ni Kakeru, was released on December 19, 2019, and spent three weeks at the top of the Oricon charts. Their first EP, 'THE BOOK,' was released in January 2021, and now, 'THE BOOK 2' is less than two weeks away. The duo will also be performing in this year's Kouhaku Uta Gassen New Years' special. In February 2021, YOASOBI held their first solo concert at the KEEP OUT THEATER in Shinjuku. 

'THE BOOK 2' will release on December 1, and the pair's first face-to-face one-off concert, titled Nice to Meet You, will take place at Nippon Budokan from December 4 to 5. 

'THE BOOK 2' will be a limited edition-only release, and the CD will come in a ring binder package. The album will also be available to stream. To commemorate this new release, the group's first album will be getting a second run starting November 30. 

Shiseido Releases Video for Global "POWER IS YOU" Campaign

Japanese cosmetic company Shiseido, sold in 88 countries around the world, has released a new conceptual video for its global "POWER IS YOU" campaign.

The short video features a star-studded cast of ambassadors from a variety of fields, including Megan Rapinoe, co-captain of the U.S. women's national soccer team, known for her advocacy and creative style that defies stereotypes. The athlete has commented on her inclusion in the "POWER IS YOU" campaign, proud to show her authentic self and inspire others to live their truth.

Comment from Megan Rapinoe

"Shiseido makes so many of the products I use in my daily life, so when I was invited to collaborate on this new campaign, I didn't even have to think about it. Partnering with such a great company means a lot to me. I deeply believe in the individual power of every human being, and I think that anyone has the power to change the world. "POWER IS YOU" represents the power each of us has to alter the world for the better, which is something that resonates with me personally. I want young people especially to know that it is possible to change things. I hope they do, and I hope that this campaign helps to inspire more people to feel the same." 

Conceptual Videeo

The song used for the campaign is Utada Hikaru's Find Love. The singer also appears in the video as an ambassador. 

Comment from Utada Hikaru

"The source of all power is believing in yourself.

It takes courage to know yourself, but being honest with yourself is the key to finding that inner beauty. Courage is beautiful." 

Finally, Ursula Corbero, who gained international fame for her role in the Netflix series Paper House, appears as the final ambassador. The actress is an avid philanthropist and has long supported a number of causes including breast cancer awareness, childhood cancer awareness, and climate change awareness. She is also the founder of Ymas, a company of artists allowing people to attend movie premieres and special behind-the-scenes events. 

Comment from Ursula Corbero

"Inner beauty comes from positivity.
Tap into your individual energy, and if there's something you want to do, do it!
It's okay to make mistakes. Life is not perfect, and those imperfections make it beautiful." 

YOASOBI, a unit who turns short novels into music, made their debut in November 2019 with 'Running into the Night,' a song which exploded in popularity upon release and swept the number one spot in the music charts and went viral internationally. The monumentum was unstoppable, taking number one on the 202 Billboard JAPAN song and streaming charts, and even featuring in the 71st NHK Kōhaku Uta Gassen. 

On January 6 of this year, the group released their first EP 'THE BOOK,' which was made with the concept of "a short story turned into music." The EP was well received, garnering attention for its release as a "reading CD." It won first place in the Oricon Digital Album Ranking for five consecutive weeks, while the seven songs each ranked in the Apple Music TOP15 Chart and the Billboard Japan 2021 Ranking for the first half of 2021 in June. Their latest song 'Sangenshoku' was featured in the Billboard JAPAN TOP Artist ranking, jumping straight to 34th upon release. Their monumentum never seems to stop.

The teaser video for new song 'Taishō Roman' was uploaded to YouTube by YOASOBI on September 15 2021. The new song is based on the novel 'Taishō Roman' by NATSUMI. The short novel won the 'YOASOBI Contest Vol.2,' a competition held by monogatary.com and Futabasha in July 2020, with 2,086 entries overall.

The full novel was released in YOASOBI's first EP 'THE BOOK,' allowing fans to enjoy the upcoming song. The CD jacket visual was also released just before the MV teaser. The teaser previews a retro atmosphere, reflecting the song title. You can also hear an excerpt of the novel as read by vocalist ikura. At the end of the video, a preview of the song is played, raising expectations for the full song even higher! Be sure to check it out.

RecoChoku Announces Winners for Best Music of August 2021

10.September.2021 | MUSIC

Japanese music streaming site RecoChoku has announced the top song and album rankings for August 2021!

RecoChoku Monthly Music Award – August 2021

Single Ranking

1st Place: Love Letter – YOASOBI (Released digitally August 9, 2021)

2nd Place: Suiheisen – back number

3rd Place: Dry Flower – Yuri

4th Place: SMILE ~Harewataru Sora no Youni~ – Keisuke Kuwata

5th Place: Apoptosis – Official Hige Dandism

 

Album Ranking

1st Place: Editorial – Official Hige Dandism (Released digitally August 18, 2021)

2nd Place: THE BOOK – YOASOBI

3rd Place: Belle Original Soundtrack – Various Artists

4th Place: Magia Record 2nd Season Theme Song Collection – ClariS, TrySail

5th Place: Senko Hanabi – Sandaime J SOUL BROTHERS from EXILE TRIBE

YOASOBI's Love Letter took the top prize in the single ranking. Written as a collaborative project with the SUNDAY'S POST radio show on TOKYO FM, the song was inspired by a letter sent in by a sixth grader, Hatsune-san, expressing gratitude for music. The Osaka Toin High School Brass Band, after impressing the nation at the SING YOUR WORLD event last month, also performed on the track. As the title would imply, it truly is a love letter written to music itself. Resonating with audiences, it reached the top of the weekly chart upon release on August 11.

The music video for Love Letter was released on August 31, and channels the love and appreciation for music found in Hatsune-san's letter. Since release, it has continuously trended on social media, and has over 4 million views on YouTube. YOASOBI will release their next track, Taisho Rouman, on September 15.

Official Hige Dandism took the top spot in the Album category, with their long-awaited second album Editorial containing popular tracks like I LOVE…, Laughter, and Cry Baby. This 14-song release comes almost two years after their last album release. On RecoChoku, it was #1 for two consecutive weeks. Official Hige Dandism began a nationwide tour on September 4.

Ranking of Kings Anime PV Unveiled! King Gnu Announced for Opening Theme

Following it's serialization on a web-manga site,Ranking of Kings has gained huge popularity on social media for its gentle design, impressive world view, and meaningful story, with physical comic sales exceeding 1.3 million copies.

With the first PV finally unveiled, the anime will be broadcast on Fuji TV's Noitamina and other channels from October 2021.

First PV

It has also been announced that Boss will be voiced by Miyake Kenta, with Honda Takako as Shiina, Sakamoto Maaya as the Magic Mirror, Shiina by Honda Takako, Magic Mirror by Sakamoto Maaya, Shinomiya Yoshimitsu as Death-har, and Takahiro Sakurai as Death-par among others.  The opening theme will be BOY, as performed by King Gnu.

Comment from King Gnu's Tsuneta Daiki:

I first learned ofRanking of Kings upon receiving the offer to perform the theme song, and was shocked at how wonderful a manga it was.

I'm really happy to be involved with such a work, one that is filled with strength, kindness, love, and sadness – all of which are especially important in these unfriendly times.

BOY is the first new King Gnu song in a while but it's a wonderful song filled with kindness and love, so please look forward to it!

© 十日草輔・KADOKAWA刊/アニメ「王様ランキング」製作委員会

Information

Ranking of Kings

Broadcasting on Fuji TV's Noitamina and other channels from October 2021.

Official Site: https://osama-ranking.com/

Concert Review: Red Bull x King Gnu Secret Gig at Tokyo Bay Sea Fort

As part of Red Bull and King Gnu's "Go Louder" project, the Japanese pop-rock band held an exclusive live concert at a secret location as part of the Red Bull Secret Gig experience on July 4. That location was Tokyo Bay's No.2 Sea Fort which invited fans attended on July 4.

Tokyo Bay No.2 Sea Fort

No.2 Sea Fort has a history as formally being a gun battery that's part of Tokyo Bay Fortress. The site has a lot of large machinery and is normally under strict management, making this the first time a live music concert has been held there. Over 130,000 fans applied to attend the show, and just 70,000 lucky ones were selected to both attend in-person and watch via an official livestream.

To find the venue, fans has to solve a puzzle. 30 illustrations of megaphones were plastered up all around Japan, each facing a different direction. Photos of them were also posted on Red Bull Japan and King Gnu's official Twitter accounts. The clue fans were given was that all the megaphones were geographically facing the direction in which the venue was located, so everyone had to put their heads together. For those unable to attend or watch the show, part of it along with a behind-the-scenes will be released on Red Bull TV on July 22.

Live Report


An unforgettable, once-in-a-lifetime experience. King Gnu and Red Bull's secret show was truly something special, treating fans to not only throwbacks, but exclusive sights that will never be beheld again. The main reason behind that was because the concert was held on an unmanned island in the middle of the ocean. Setting foot on this island is strictly forbidden under normal circumstances, but for King Gnu fans, it was all access for this one-night show. The band staff constructed a stage from scratch for King Gnu to stand as the first band to ever perform music there. Out of the 70,000 or so people who were successful to witness the show, only 60 very lucky fans were actually allowed to attend in-person (the rest watched online), and this intimate experience took place on June 5.

Red Bull Secret Gig has taken place at over 10 locations in six countries worldwide, and this was the first time for it to be held in Japan. It took about a month to roll out the megaphone images across Japan from April.



For the concert, the audience were split into two groups at No.2 Sea Fort and transported to the island aboard a small Red Bull Secret Gig ferry from Mikasa Terminal in Yokosuka. It took about 30 minutes for them to reach their destination, during which they could look out at the picturesque bright blue and sun-basked sea. Excitement was high amongst King Gnu's passengers. Constructed between the mid-Meiji Period (1867-1911) and Taisho Period (1912-1925), No.2 Sea Fort saw the Imperial Japanese Army there before WWII, and later the Imperial Japanese Navy used the island as the key spot to protect Tokyo. The shipping of materials to build King Gnu's stage began a week before the show started. Lots of mirrors which reflected the silver framework of the stage, as well as megaphones and other decorations, gave a dystopian vibe to the venue.

Both groups of fans were treated to performances at the Red Bull Street Jam until they arrived at the island, which saw Red Bull dancers and artists put on a show of breakdancing, freestyle football, and double dutch sessions. Everyone was off the boat by 15:40, and they didn't have to wait long for the main act to make an appearance. The sound of steel drums surrounded the crowd, white smoke filled the air, and flames roared high from the stage, signalling the start of what was to be a very special day for King Gnu lovers. The band members rolled up to the stage: Daiki Tsuneta began to strum his guitar while Yu Seki began drumming a tight rhythm. The groove ignited the moment Kazuki Arai entered the music with his bass as the band opened with their first song, Senryo Yakusha. The aggressive sound was offset when Daiki Tsuneta and Satoru Iguchi entered with harmonising twin vocals. The band showed off their dynamic performance skills as they offered both a solid yet explosive showcase. Keeping with the exciting energy, they cracked the gears up as they moved on to Sorrows. The stage lit up in a blaze of flames while black smoke shrouded the stage. It was a breathtaking backdrop to behold as the fire, smoke, stage, and setting itself was akin to a mirage floating in a desolate wasteland. But the smell of the smoke, the heat of the crowd, and most of all the flesh and blood of the band's performance confirmed to everyone that this experience was indeed real.

Aerial shot of the concert

From Kasa to McDonald Romance, King Gnu displayed how unique their music is as they elevated the soundscape from the stage to the sky. McDonald Romance in particular stood out, the love song's exquisite sound combining a gorgeous groove with Kazuki's transient and beautiful vocals.


After a short interval, the band moved onto Hikotei. The flames erupted for this heated performance, and black smoke poured around the stage, so much so that the band couldn't see, but this only served to enhance the performance in all its grand and massive sound. Some of the song's lyrics struck a cord as they reminded one of how our lives have been drastically affected since 2020.



Black smoke turned to red smoke for Slumberland. This performance was the embodiment of King Gnu establishing a new sense of values during this chaotic period we're going through. What the crowd witnessed was a band able to perform so well in so much smoke, a condition that wouldn't be able to be replicated in a normal venue. They didn't falter even once – their musical precision made them seem almost unhuman, or at least that they definitely aren't ordinary people.


Changing up the vibe, Daiki went ahead for a peaceful piano solo. The sound of a helicopter could be heard in the sky, adding to the otherworldly atmosphere of the show. Daiki began with The Hole, a delicate and beautiful ballad which Satoru provided some synthesiser for. The music had a tinge of pain and uncertainty to it, a compelling message reminiscent of the times we live in today. It was a standout amongst the set list.



White smoke covered the stage once more, and at the same time, Satoru reappeared having changed clothes into a tank top and red half-pants. This of course could only have meant one thing: Teenager Forever. Satoru was dancing and singing around the stage even more than usual, and Daiki joined in without thinking as he sang too. This rock tune is the most youthful-sounding song in King Gnu's discography, so it was a refreshing thrill to the set.



King Gnu wrapped up the show with Summer Rain Diver. It opened up the beautiful endless sky overhead with its mysterious and alternative sound which sounds almost like a hymn. This musical fusion of dreams and reality served as the perfect ending for the secret show.



The members looked at the crowd with smiles and satisfied looks before leaving the stage. For King Gnu, this was a show that can never be re-experienced.

Two days after the concert, the stage was dismantled and everything taken back, leaving the island floating quietly and solitarily as if nothing had happened. But fans know that of course isn't the case, as King Gnu made history there as being the first band to perform live. This Red Bull Secret Gig was a once-in-a-lifetime, unprecedented work of art, and quintessentially King Gnu.

SET LIST

Senryo Yakusha

Sorrows

Kasa

McDonald Romance

Hikotei

Slumberland

The hole

Teenager Forever

Summer Rain Diver

A behind-the-scenes is will be released on Red Bull TV Japan on July 22, 2021.

YOASOBI x UNIQLO UT T-Shirt Collab Collection Releasing This July

UNIQLO's UT collection is a line of tees created in collaboration with other brands, anime, shows, and more. On July 2, UNIQLO is teaming up with the Japanese music duo YOASOBI to release an exclusive new collection.

YOASOBI, which is comprised of Ayase and ikura, made their debut in 2020 with their hit song Yoru ni Kakeru. Since then, their music has continued to top charts in JApan.

The collection is a fusion of fashion and music in women's and kids designs featuring stills taken from seven of the duo's iconic music videos including Yoru ni Kakeru, Halzion, Tabun, Gunjo, Haruka, Encore, and their new track Sangenshoku.

The Line-Up

Women's Tees | 7 Designs | ¥1,500

Kids Tees | 5 Designs | ¥990

To promote the collaboration, YOASOBI will also hold a free YouTube livestream on July 4 2021 at 6pm (JST). The online event is called "SING YOUR WORLD" and will see them perform live.

©藍にいな ©ラビットマシーン ©すばこ舎・山中琴美・村山辰徳・細矢祐輔 ©南條沙歩 ©しなの ©牧野惇
©古塔つみ ©むつき潤
©伊豆見香苗・すばこ舎・山中琴美・村山辰徳・細矢祐輔 ©文・すばこ舎・山中琴美・村山辰徳・細矢祐輔

YOASOBI's 'Mou Sukoshi Dake' Ranks Number One On RecoChoku's May 2021 Award

Japanese music streaming site RecoChoku has revealed the top song and album rankings of artists for April 2021 who earn the site's RecoChoku Award for the month. Taking the number one spot for the monthly single charts is YOASOBI with Mou Sukoshi Dake ('Just a Little More') which released on May 10 as the theme song for Fuji TV's Mezamashi TV.

RecoChoku Award Monthly Music – May 2021

Single Charts

1st Place: "Mou Sukoshi Dake" – YOASOBI (Released May 20, 2021)
2nd Place: "Kaitou" – back number
3rd Place: "Kirari" – Fujii Kaze
4th Place: "Butter" – BTS
5th Place: "Cry Baby" – Official HIGE DANdism

Album Charts

1st Place: "ZZ's II" – Momoiro Clover Z (Releasing May 17, 2021)
2nd Place: "THE BOOK" – YOASOBI
3rd Place: "Kimi Shika Katan (Special Edition)" – Hinatazaka46
4th Place: "Butter" – BTS
5th Place: "LADYBUG" – LiSA

YOASOBI's Mou Sukoshi Dake is inspired by the novel Meguru. by Chiharu and first hit the air on March 29 as the main theme for the weekly Japanese news show Mezamashi TV. Excited words of praise flooded social media in Japan when it played on the show. The single's cover art was created by hmng and captures a scene of a schoolgirl bathed in light. This girl also appears in the novel, giving a peek into its story as well as the feeling of the song itself. Mou Sukoshi Dake has ranked number one two weeks in a row for RecoChoku's weekly rankings on May 12 and 19 and has now taken the monthly spot.

YOASOBI's success doesn't stop there however as it was recently announced that band member ikura is receiving her voice acting role in Studio Chizu's upcoming anime film Belle which is set for release this July. 

Momoiro Clover Z's compilation album ZZ's II is set to release on May 17 in celebration of the group's 13th anniversary. The tracks were re-recorded by the current four members. There are 10 songs in title including Nippon Egao Hyakkei -ZZ ver.-, Saraba Itoshiki Kanashimi-tachi yo which features arrangement and guitar work by Tomoyasu Hotei, and more.


Momoiro Clover Z have been posting videos of songs from the album on their official YouTube channel. The album came in at number one on the daily charts and that has continued in the weekly and monthly charts.