Beer head without the beer?! Harajuku's non-alcohol beer garden "Ice-crema Garden with Sweets" opens for a limited period
The much-loved non-alcohol beer garden "Ice-crema Garden with Sweets" is back for round two!
In the heart of Harajuku, you can enjoy a picturesque metropolitan view of the city from this luxury beer garden. Don't miss out on the "Venire Garden" limited period event!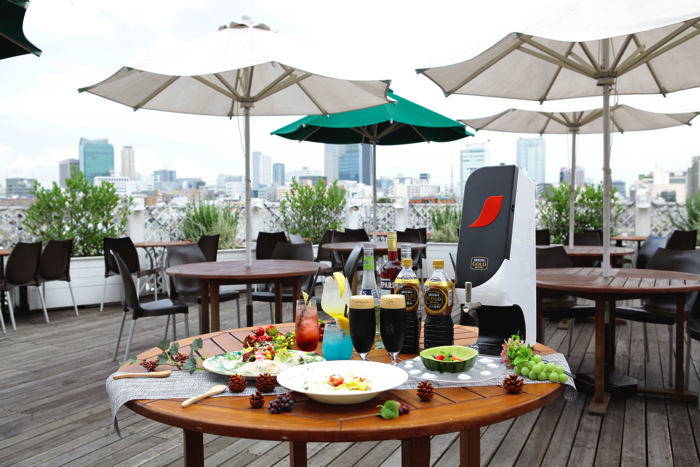 The "Ice-crema coffee", which looks like a dark stout beer, the "Arenji coffee", and non-alcoholic cocktails are part of the 23 or so varieties of premium drinks that are on an all-you-can-drink offer as part of this limited period event! These photogenic drinks, which are topped with the classic appearance of "beer foam" are part of an extravagant menu that you cannot miss out on! The foamy menu for round two includes salad, pasta and dessert – all presented with this exciting foam! Each dish on the menu is packed with goodness and looks refreshing.
<An introduction to the menu>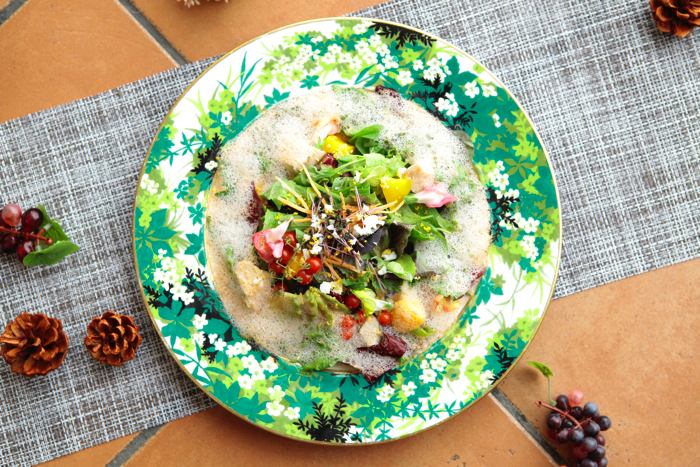 Appetizer: Grilled chicken and a small side dish of lettuce power salad.
The chicken is served up with a crema finish, and is served alongside a salad consisting of fruits and vegetables lightly mixed together – this power salad makes for the perfect staple food. A tomato dressing is beaten into a fluffy foam and dished up into an extravagant arrangement with the salad. This delicious dish has a mild flavour that embraces all the ingredients with a taste you will not get bored off.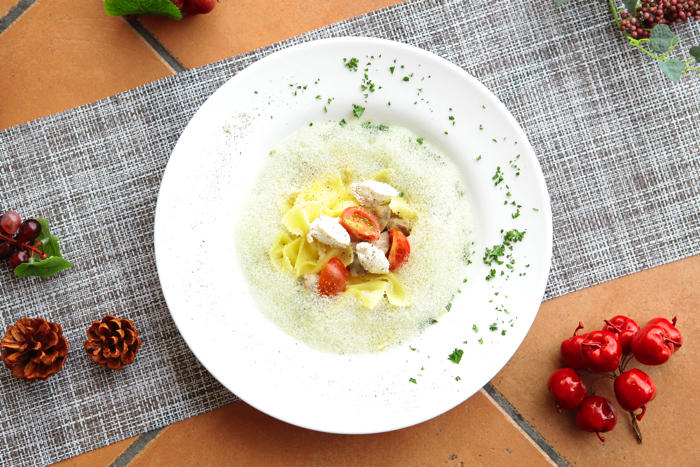 Main: Homemade salsiccia (Italian sausage) served in the Venire special style.
Cute farfalle crema, covered generously with truffle-scented cream sauce and garnished with the signature fluffy foam to give off a pleasant, mild flavour.
Dessert: A fruit jelly with fruit pieces swimming in a goldfish bowl, topped with a crema finish. Half a watermelon skin is arranged to take on the appearance of a goldfish bowl. This natural bowl is filled with a range of colourful fruits, which float on the surface alongside a jelly goldfish. Accompanied by the fluffy foam, you'll feel refreshed just by looking at it!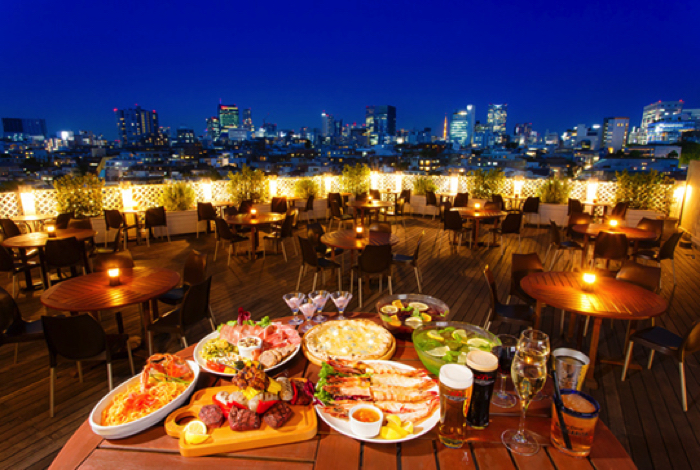 Enjoy a foam-filled menu alongside a photogenic draft coffee whilst gazing over the superb view from this non-alcohol beer garden. Here, you can enjoy a moment of supreme bliss.
■Information
Ice-crema Garden with Sweets (アイスクレマガーデン with スイーツ)
Address:Ristorante Venire Venire – 5th floor, YM Square Harajuku, 4-31-10, Jingu-mae, Shibuya, Tokyo 〒150-0001
Opening hours:16:00 ~ 23:00 (Sundays/national holidays: ~22:30)
No regular closed days
Fee:¥1,800 per person(tax included)
All-you-can-drink:90 minute slot (Last orders: 30 minutes before the end of your slot)
Visiting times:12:00~14:00
※ In case of rain, reservations for this garden menu will not be accepted.
Number of seats:80 seats
HP:http://www.ginza-cruise.co.jp/veniregarden/
Related article:Summer: The season of barbeques & beer gardens! Today we're recommending you rooftop terraces in Tokyo! (Part 8)
Related article:"Fresh Cream Specialty Shop Milk" will open in Harajuku and Shinjuku.