Moomin Market 2022 to Open at Hiroshima PARCO for a Limited Time
Hiroshima PARCO is currently hosting Moomin Market 2022, an exhibition offering special merchandise inspired by the Finnish character Moomin. The event is open now at PARCO FACTORY in the facility's main building until May 8, 2022. 
Selected Goods Lineup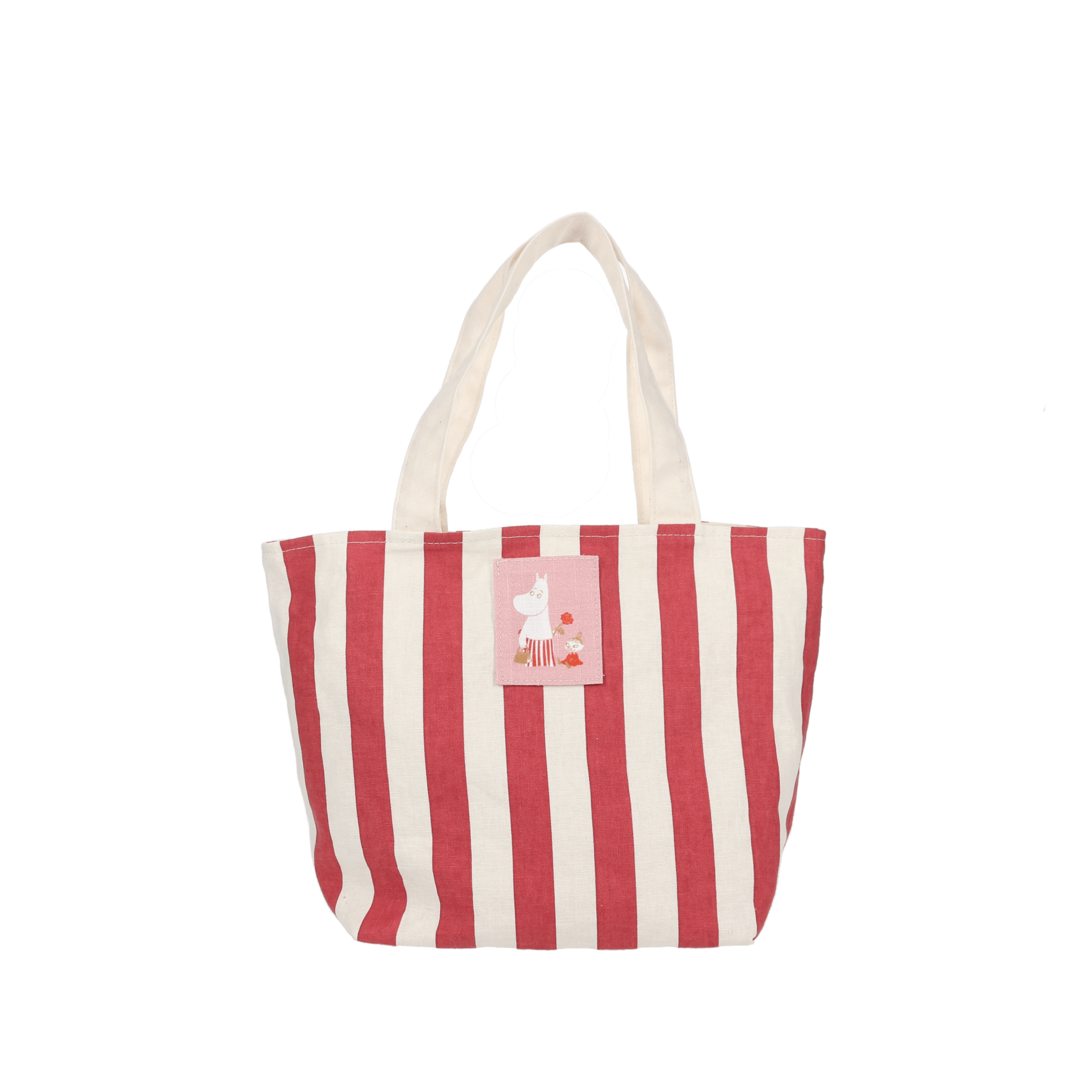 The Moomins have continued to be loved by audiences around the world since the release of Tove Jansson's novel The Moomins and the Great Flood in 1945. The event is offering a number of new goods, including those from the Moominmamma's Rose series, which are perfect for Mother's Day. Guests should also look forward to the Moomin House on display at the venue!
RELATED ENTRIES
CreepHyp to Bring 10th Anniversary Exhibition to Nagoya PARCO

From February 11 to February 26, an exhibition inspired by the popular rock band CreepHyp will be held at the PARCO GALLERY on the 6th floor of the Nagoya PARCO West Building. The event is being held to celebrate the 10th anniversary of CreepHyp.

The exhibition is themed around a 'Museum of Voices.'

A person's voice is said to be a true expression of their personality. This exhibition will give fans a new sense of what CreepHyp is and will feature their music, their MC content, and various radio appearances.

Visitors will be able to listen to the member's voices, but they'll also be able to step on them, dive into them, look at them, and experience plenty of other ways to enjoy the band's content. Completely immersed in this world of voices, this experience promises to be like no other. Come experience it while you can!

The exhibition was largely created by CHOCOLATE, the creative team behind CreepHyp's past exhibitions. Exclusive merchandise will also be available on-site.

Macaroni Empitsu 10th Anniversary Exhibition Makes Triumphant Return to Tokyo

Fans of the pop rock band Macaroni Empitsu will want to head to Tokyo from February 17 to March 6, 2023 to enjoy a newly-reworked 10th-anniversary exhibition. Guests are invited to look through various macaroni holes around the exhibition hall to catch glimpses of some curious and rare items only on display for a limited time.

After being held at several locations around Japan, the exhibition will return to Ikebukuro PARCO in Tokyo next month.

Items appearing in the Macaroni Empitsu 10th Anniversary Book -Macaroni Kuronikuru- will be on display, and a short film titled Aspirations will be screened following its premiere in Shibuya.

Graphic designer Shun Sasaki served as the art director for the exhibition.

Fans won't want to miss out on the exhibition's original merchandise featuring key visuals and lyrics from the band. Come get a glimpse at the history and personal lives of Macaroni Empitsu's members while you can!

[Comment from Vocalist Hattori]
"Macaroni Empitsu's exhibition is making a triumphant return to Tokyo! New content has been added this time around, so be sure to come fall into the macaroni hole!"

Information

Macaroni Empitsu 10th Anniversary Exhibition in Tokyo
Running: February 17 – March 6, 2023
Venue: Ikebukuro PARCO 7F / PARCO FACTORY
Hours: 11:00 – 21:00 *Admission permitted up to 30 minutes prior to closing
*Closing at 18:00 on March 6
Admission: ¥500 (Tax Included) *Reservations required. For more information, check parco.art.
*Free for preschool children
Details: https://art.parco.jp/parcomuseum/detail/?id=1147
*Event details are subject to change without notice.
*Hours of operation are subject to change.

<Touring Exhibition Information>
Osaka Venue
Umeda LOFT 4F Event Space
Running: January 13 – February 5, 2023

■Release
wheel of life EP
Release Date: March 8, 2023
wheel of life EP Special Site: https://macaroniempitsu-wheeloflife.com/

■LIVE
TALTO Night 2023
March 3, 2023 / Zepp Haneda
Performers: SAKANAMON / Macaroni Empitsu / Yayuyo / WON
*Opening act planned

Official Site: http://macaroniempitsu.com/

teamLab Fukuyama Castle Light Festival Opens to Celebrate the Hiroshima Castle's 400th Anniversary

The art collective TeamLab will hold the TeamLab Fukuyama Castle Festival of Light event at Fukuyama Castle in Hiroshima Prefecture from December 2, 2022 to January 29, 2023. The exhibition will transform the stone walls, the tower, and the outside of the iconic castle, which is currently celebrating its 400th anniversary. Light art will transform the space in different ways depending on the number of guests and the weather. 

In August 2022, Fukuyama Castle recieved a major restoration with iron paneling installed on the north side, the only such restorative technique used on a Japanese castle to date. As guests walk around the keep, the included musical experience will change according to your walking speed and pace.

teamLab <Castle Tower> 

The stone walls of Fukuyama Castle will depict animals shaped by flowers as they continuously die and are reborn. When guests touch the flowers, they disperse; if they continue to touch and the flowers disperse too much, the animal dies and disappears.

Built during the Edo period, the castle survived the Meiji Restoration but was damaged heavily in WWII.

teamLab <Animals of Flowers, Symbiotic Lives in the Stone Wall>

Ovoids made of light sit at the bottom of the castle. When pushed by a person or blown by the wind, these unique creations will change color and interact with the nearly ovoids, which will change to the same color and make a similar tone.

teamLab <Resisting and Resonating Ovoids on the Stones of Oblivion>

In the Sketch Generals section, visitors can draw historical warlords associated with Fukuyama Castle, including Katsunari Mineno, the first lord of the Fukuyama domain and builder of Fukuyama Castle, Nobunaga Oda, Hideyoshi Toyotomi, Nagamasa Kuroda, Ieyasu Tokugawa, and Masahiro Abe. When the generals are touched, famous quotes appear in speech bubbles!

In addition, visitors can turn their own drawings of generals into pins that they can take home as souvenirs!

teamLab <Sketch Generals>

teamLab <Sketch Factory>

Several other works will be exhibited around the castle during the event as well.

 

The castle tower was designated a National Treasure in the early Showa era but was destroyed by fire in an air raid during World War II. It was rebuilt in 1966. 



teamLab's Digitized City project has become popular across the world, allowing the art collective to utilize real-world locales to display artworks without damaging or altering the location chosen.

With its lengthy history, Fukuyama Castle is a magnificent canvas, transforming as both visitors and nature interact with the lights. People, animals, nature, and art can live side by side, without boundaries. Wouldn't you like to come to visit this winter?

teamLab <Walk, Walk, Walk -Fukuyama Castle>

©チームラボ

Information

FUKUYAMA CASTLE EXPO 2022 – teamLab Fukuyama Castle Light Festival
Running: December 2, 2022 – January 29, 2023
Venue: Fukuyama Castle (1 Chome-8-3 Marunouchi, Fukuyama, Hiroshima)
Official Site: http://fukuyamacastle.teamlab.art

Musee du Qouvre Inspires Limited-Time Store at Ikebukuro PARCO

PARCO will open a special shop inspired by Musée du Qouvre at its Ikebukuro location from August 19 until September 11, 2022. 

Suki Rabbit Dance

Suki Rabbit with Apple

Rabbit Eating Pizza

Naked Rat Lying Down

Suki Rabbit in a Cup

Portrait of a Cat's Day

Portrait of a Sad Bear

Exclusive Goods

Musée du Qouvre Special Layered Acrylic Stand

Square Cushion

A5-size Clear Folder (8 varieties)

Capsule Toy Pin (6 varieties)

Stained Glass Pin

Glass Hair Tie (2 varieties)

Canvas Art (4 varieties)

Sticker Sheet

Eco Tote Bag (3 varieties)

Black Memo Pad

*Designs are subject to change.
*All prices include tax.
*The specifications of the goods are subject to change without notice.
*Some items will be sold randomly. Specific designs cannot be chosen.
*The above merchandise is only a selection. More will be available.
*Products are available in limited quantities.
*The number of items purchased may be limited.

 

The exhibition toured PARCO locations nationwide, and audiences loved the bizarre animal images created by Qrais. Now, the museum shop will feature a huge collection of goods inspired by the artist's works.

 

At the venue, guests will be able to enter a raffle to win a painting by the artist himself!

Information

Musée du Qouvre Museum Shop

Running: August 19 – September 11, 2022 / 11:00-21:00

Venue: Ikebukuro PARCO 6F (1-28-2 Higashiikebukuro, Toshima-ku, Tokyo)

Admission: Free

First 'Made in Abyss' Anime Exhibition to Open at Ikebukuro and Nagoya PARCO

To commemorate the release of Made in Abyss: The Golden City of the Scorching Sun, an exhibition will open at PARCO FACTORY in Ikebukuro on September 2 and at PARCO GALLERY in Nagoya on October 1!

Guests can see original drawings from the first and second seasons of the anime and the movie, special video content that mixes full-length anime footage with original drawings, and artifacts from the story.  Photo spots will also allow visitors to experience famous scenes from the series.

Those wanting to be guided through the exhibition can purchase the One Point Nanachi voice guide! The voice actress Shiori Izawa will lead you through key parts of the venue.

Original goods will also be on sale at the venue. A special collaboration menu will be available at Cafe Address on the 6th floor of Ikebukuro PARCO, including savory dishes, desserts, and drinks inspired by the show's characters.

Additional information will be announced on the exhibition's official website, so keep an eye out for more!

Information

Made in Abyss Exhibition ~Tracks of the Challengers~

PARCO FACTORY (Ikebukuro PARCO 7F)

Running: September 2~

PARCO GALLERY (Nagoya PARCO West Building 6F)

Running: October 1~

Adorable Penguin Koupen-Chan Inspires Starry Sky-Themed Exhibition at Ikebukuro Parco Factory

From July 15 until August 1, Ikebukuro PARCO will hold a special exhibition featuring the adorable penguin character Koupen-chan!

 

The exhibition will show Koupen-chan among the stars. The character has become massively popular on social media, inspiring a collection of books and merchandise. 

[Admission Bonus] Foil-stamped Art Card

Message Corner

Koupen-chan Constallations

Unreleased Original Drawings

Koupen-chan's Video Corner

Exclusive Ikebukuro Stamp

Purchase Bonus for Guests Spending ¥2,200 (Tax Included)

Purchase Bonus for Guests Spending ¥3,300 (Tax Included)

Purchase Bonus for Guests Spending ¥5,500 (Tax Included)

New Picture Book – Koupen-chan: Summer Friends

New Picture Book – Koupen-chan & You

Original Sticker with the Purchase of a Book

Exclusive Event Merchandise

Shooting Star Koupen-chan Stuffed Animal

Koupen-chan Moon & Star Stuffed Animal

When You Wish Upon a Star Art Reproduction

When You Wish Upon a Star Art Reproduction

The venue will be transformed into a starry sky-themed space and over 100 original drawings will be on display. These have never been posted on social media, so be sure to visit if you're a fan! The exhibition will also include a photo spot and a video corner, and visitors to the Ikebukuro venue will get a unique stamp. New picture books will be on sale, including autographed copies, and those spending a certain amount on merchandise will receive a special purchase bonus.

Come spend some time surrounded by the encouraging Koupen-chan in this magnificent space!

Information

Koupen-chan's Starry-Sky Exhibition

Running: July 15 – August 1, 2022 

Hours: 11:00-21:00

Venue: Ikebukuro PARCO Main Building 7F, PARCO FACTORY

Official Site: https://ikebukuro.parco.jp/


Popular Character Chiikawa Inspires Collaboration Cafe at Shizuoka PARCO

From July 22 until August 21, fans of the adorable character Chiikawa will want to visit Shizuoka PARCO! The Chiikawa Chinese Restaurant and Drink Stand will be offering up some themed dishes for a limited time.

Original Menu at a Glance

Cream Soda with Winning Lottery Number

Otter's Iced Cocoa

Hot Spring Style Hot Apricot Milk with Marshmallows

Chestnut Manju Alcohol-Free Drink

Chiikawa Meat Bun

Bonus for Drink Orders: Original Cafe Coaster (17 varieties)

Original Goods at a Glance

Mini Glass

Clear Folder

Acrylic Smartphone Ring

Silicon Ice Tray

Drawstring Bag

T-Shirt / Meat Bun

Goods Purchase Bonus





The Chiikawa Chinese Restaurant is a collaborative cafe project featuring a Chinese-inspired menu and newly-drawn illustrations. This cafe was a huge hit in Tokyo in the past, and those who missed out will have another chance to enter the world of this popular character!

The collaboration menu includes three kinds of cream soda with a winning lottery stick, iced cocoa similar to a strawberry parfait, and other items to enjoy the world of Chiikawa. Guests can also purchase goods featuring illustrations of Chiikawa, Hachiware, and Usagi in Chinese costumes.

Come have a tasty snack and a refreshing drink while you grab some limited Chiikawa merch!

©nagano / chiikawa committee

Information

Chiikawa Chinese Restaurant and Drink Stand

Running: July 22 – August 21, 2022

Venue: Shizuoka PARCO (6-7 Yoichi, Aoi-ku, Shizuoka)

Drink Stand: 1F Parque Cafe

Goods Shop: 3F Special Event Space

Hours: 10:00-20:00

Buffet Inspired by 'Moominvalley Turns Jungle' to be Held for the First Time at Keio Plaza Hotel Hachioji

From June 1 until August 31, Keio Plaza Hotel Hachioji is inviting guests to travel to the adorable world of Moomin by partaking in two tasty buffet events at the Le Clair Restaurant on the second floor. In Moomin's home country of Finland, people start enjoying the summer following the solstice in June. The theme of this project is 'Moominvalley Turns Jungle,' inspiring the hotel's chefs to create a spectacular original menu. A tasty lunch buffet will be held Tuesday through Friday during the event period, while a sweets buffet will take place on weekends and holidays. The restaurant's interior will be decorated with artwork from Tove Jansson's 1956 comic Moominville Turns Jungle.

The Moomin Lunch Buffet is titled 'Jungle Party in Moominville,' and will depict a fun summer lunch get-together in the titular character's home village. The lineup of foods includes smoked salmon canapes, marinated herring, and sardine sandwiches, all typical of Scandinavian cuisine. Plenty of spiced dishes and veggies will be available, the latter looking like they came from Moominmamma's garden. August 9 is Moomin Day, and the chefs will be preparing some extra goodies for each guest on that day only.

The Moomin Sweets Buffet will feature adorable desserts created by expert pâtissiers and will be inspired by Moomin and his friends enjoying the summer. From red velvet cake made to look like Little My's dress to chocolate mousse in the style of Moominpappa's Silk Hat, fans of the series will want to snap plenty of pictures before they dig in! Tons of sweets will include popular Scandinavian ingredients like red currants, raspberries, and blueberries. The welcome plate, limited to one per person, will change monthly, with a Tropical Parfait coming in July and an Edible Jungle coming in August. Light meals will also be available to compliment the sweets.

The Sweets Buffet will also include a special table plan limited to three per day, using plates and mugs included in the Moomin by Arabia 2022 Summer collection. Guests participating in this plan can order a special non-alcoholic cocktail created by the restaurant's bartender and made with rose-colored ice inspired by Moominmamma's love for flowers.

Information

Moomin x Keio Plaza Hotel Hachioji

 

Moomin Lunch Buffet ~Jungle Party in Moominvalley~

Running: June 1 – August 31, 2022 [Tuesday-Friday only]
Location: Le Clair Restaurant, 2F
Hours: 11:30-15:30 (2-hour seating) *Last order 30 minutes before reservation ends.

Moomin Sweets Buffet ~Moominvalley Turns Jungle Fun Summer Time~
Running: June 4 – August 28, 2022 [Weekends and Holidays only]
Location: Le Clair Restaurant, 2F
Hours: [1] 11:30-13:00 [2] 12:00-13:30 [3] 14:30-16:00 [4] 15:00-16:30

Buffet Bonuses: https://www.fujibi.or.jp

Advanced Reservations begin on May 17, 14:00 for hotel email subscribers, LINE Friends only
Standard reservations begin May 19 at 10:00
Details/Reservations: https://www.keioplaza.co.jp/hachioji/event/moomin/

Moomin by Arabia Product Information:
https://www.arabiajapan.jp/products/list.php?category_id=61
Sekiguchi Product Information: https://www.sekiguchi.co.jp/collection/

Moominmamma's Rose Fair to Celebrate Mother's Day with Moomin Style

The Moominmamma Rose Fair is ready to brighten the spring season from April 16 until May 8, 2022!

Moominmamma always brings happiness to those around her and warmly looks after those in need. The adorable mother figure will play a leading role in this event, which is also being held in conjunction with the Spring Festival.

Fruits Sandwich

Latte Art


Original Pin Making

Limited-Edition Goods (Selection) / Pancake Mix

Limited Design Goods Purchase Bonus: Original Card


 

Guests can enjoy washing their hands with rose-scented water at the Floating Flower Walk, and a selection of limited-time food items will be sold during the event. Visitors can also take place in unique workshops where they can make their other Mother's Day gifts.

Odakyu Department Store Shinjuku to Open MOOMIN POPUP STORE by Small Planet

From March 30 until April 12, fans of Moomin will want to visit the Odakyu Department Store in Shinjuku for a special pop-up store!

Lineup

Odakyu Preorder Items 


Toto Bag

Synthetic Leather Coaster

Masking Tape

Event Exclusives

T-Shirt

Acrylic Keychain

Stainless Steel Tumbler

Purchase Bonuses

(March 30 ~) Bonus for purchases of ¥6,600 or more

Pocket Thermos Bottle, Joxter Cloud Design (Not for Sale)

(April 2 ~) Bonus for purchases of ¥3,300 or more

Sea Orchestra Acrylic Keychain (Not for Sale)


(April 9 ~) Bonus for purchases of ¥5,500 or more

Snufkin & Joxter Acrylic Stand Set (Not for Sale)

The pop-up store, which was very well-received last year, focuses on Snufkin, one of the most popular Moomin characters. This year, Snufkin's father, Joxter, will also be making an appearance. The venue will be decorated with original artwork, and a wide variety of Moomin merch will be available, including plush toys, sundries, apparel, and much more.

Information

MOOMIN POPUP STORE by Small Planet

Running: March 30 – April 12, 2022
Address: Odakyu Department Store Shinjuku Main Building 1F (1-1-3 Nishi-Shinjuku, Shinjuku-ku, Tokyo)
Access: Shinjuku Station West Exit
Official Site: https://www.odakyu-dept.co.jp/

Pui Pui Molcar Inspires Pop-up Shop at Shizuoka PARCO

Shizuoka PARCO will open a pop-up shop inspired by the popular stop-motion series Pui Pui Molcar from March 30 until April 10! The shop has opened at seven PARCO locations nationwide so far, attracting over 45,000 fans.

Pui Pui Molcar aired for 12 episodes from January to March 2021. The series was directed by Tomoki Misato, and has attracted a worldwide fandom with its cute and fuzzy characters.

Extra-large Photo Spot

Merchandise

Pins (21 varieties)

Acrylic Keychain

Mini Canvas

Diorama Acrylic Stand

Blanket

Acrylic Signboard Stands



The venue will feature an oversized photo spot where visitors can take commemorative photos in a full-size Molcar, as well as a collection of commemorative merchandise featuring illustrations drawn exclusively for the shop. Since the first pop-up shop opened at Shibuya PARCO in July 2021, it has traveled to Urawa, Nagoya, Fukuoka, Sendai, Hiroshima, and Shinsaibashi. Why not check it out?


Information

Pui Pui Molcar Town Pop-up Shop
Running: March 30 – April 10, 2022 (10:00-20:00)

Address: Shizuoka PARCO 2F Event Space (6-7 Koyamachi, Aoi-ku, Shizuoka)
Official Site: https://shizuoka.parco.jp/


Moomin Cafe to Offer Afternoon Tea for a Limited Time

Select Moomin Cafe locations in Japan are now offering Moominmama's Afternoon Tea for a limited time!

This afternoon tea fully expresses the hospitality of Moominmamma, who always warmly welcomes guests. Each set comes on a two-tiered tea stand with wooden plates with a Scandinavian feel, and features desserts and light meals with two different themes: the upper tier being 'Friends of Moomin Valley' and the lower tier being 'Nordic Finland.'

The upper tier will feature sweets such as five-tiered mini pancakes and Snufkin's hat-inspired tarts, while the lower tier will feature a potato and anchovy gratin pie based on Jansson's Temptation,  a familiar Scandinavian home-style dish. In addition, there is a choice of seven types of tea available, including the aromatic Scandinavian Söder tea and Earl Grey, as well as Moomin Café's original flavor of blueberry pancake milk tea.

 

Information

Moominmamma's Afternoon Tea

Available Now After 14:00

Location: Moomin Bakery & Cafe Tokyo Dome City LaQua, Moomin Cafe Tokyo Skytree Town Solamachi, Moomin Cafe Canal City Hakata

Reservations: https://moomincafe.jp/

Official Site: https://benelic.com/moomin_cafe/