8th September marks the date that the curtains raised for the stage play "Haikyu!! The Summer of Evolution". The rehearsal took place at TOKYO DOME CITY HALL, featuring Kenta Suga as Shoyo Hinata, Tatsuya Kageyama as Tobio Kageyama, Kosaka Ryoutarou as Kei Tsukishima, Miura Kairi as Tadashi Yamaguchi, Takato Nagata as Kenma Kozume, Shori Kondo as Tetsurou Kuroo, Yoshimoto Kouki as Bokuto Koutaro, and Kousei Yuuki as Keiji Akaashi . Producer Wally Kinoshita took part in an interview, expressing his passionate feelings for the 5th season performance that includes the re-run of "Itadaki no Keishiki".
<Cast comments>
Kenta Suga (Shoyo Hinata)
This piece is called "The Summer of Evolution". Last time, Karasuno High was defeated in the main match, and that's why this piece focuses on the path to discovering how to get stronger. In this play of "Haikyu!!", we can definitely prove ourselves. The one thing that isn't new is the intense amount of exerecise (lol). However, this is the highlight of the theatre piece "Haikyu!!" We are linked together by the sweat we shed and the tense match moments. We want to evolve and advance together, and that will never change.
Tatsuya Kageyama (Tobio Kageyama)
This piece is the first one I am taking part in but I don't want to be dependent – I'm giving it my all! The theme is summer, so throughout "Haikyu!!" I want to create good memories with everyone. This is my first long-term public performance, so I am going to build up my physique!
Kosaka Ryoutarou (Kei Tsukishima)
This piece is different to the ones we have done up until now in that it is packed with even more drama. I strive to deliver the best performance every single time. This is the first time I will be playing the roll of Kei Tsukishima – the older brother. I'm looking forward to deepening the relationship with my younger sibling, the relationship as a trio with Tadashi Yamaguchi, and moving forward together!
Miura Kairi (Tadashi Yamaguchi)
This is the 5th time I've been in action, and this time the freckles seem stable! Lol… While everyone is struggling on the path of bettering themselves, the stage becomes a huge mess of problems! I'll be performing to the very best of my abilities, not just with enthusiasm and strong determination, but with a cool and level head in order to carefully and conscientiously perform!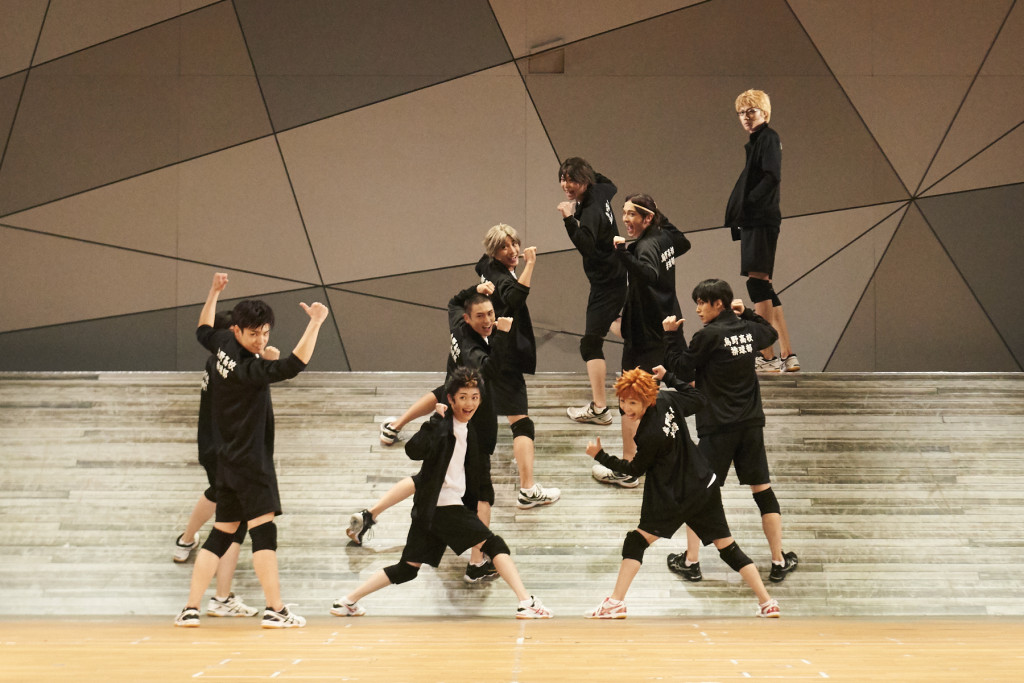 Takato Nagata (Kenma Kozume)
What I can feel right now, and this applies for Karasuno High and Nekoma High, is that before everyone got involved with the volleyball society, we were all lonely students. We are upping our game this time, so please come support us! The more we perform, the stronger our bonds grow!
Shori Kondo (Tetsurou Kuroo)
This time, Lev Haiba is a newbie at Nekoma High volleyball club. Previously, Nekoma High had their one style and formation, but now Lev's in the picture, how will the team's relationships and tactics change? You should come find out!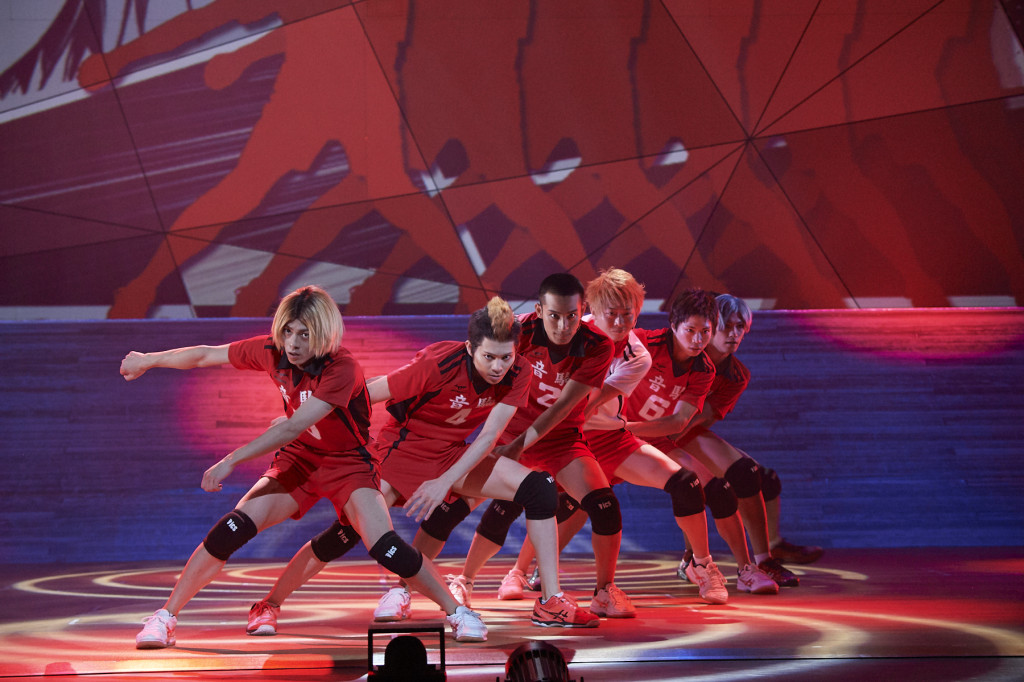 Yoshimoto Kouki (Bokuto Koutaro)
Reigning champion Fukurodani Academy is the main inspiration for Karasuno High. Whether it's Tsukki's or Hinata's influence, we are all constantly advancing. That's why I'm giving this performance my all! The awesome feeling I get when I give it 120 percent is what pushes me to try even harder.
Kousei Yuuki (Keiji Akaashi)
We've just got to believe in all our practice up until now. Our hearts are on fire but our heads are cool. We're giving it more than 120 percent. We want you to see the result of Fukurodani Academy's influence on Karasuno High. We do not fear mistakes. We will turn our failure into strength for each performance so we improve and advance further!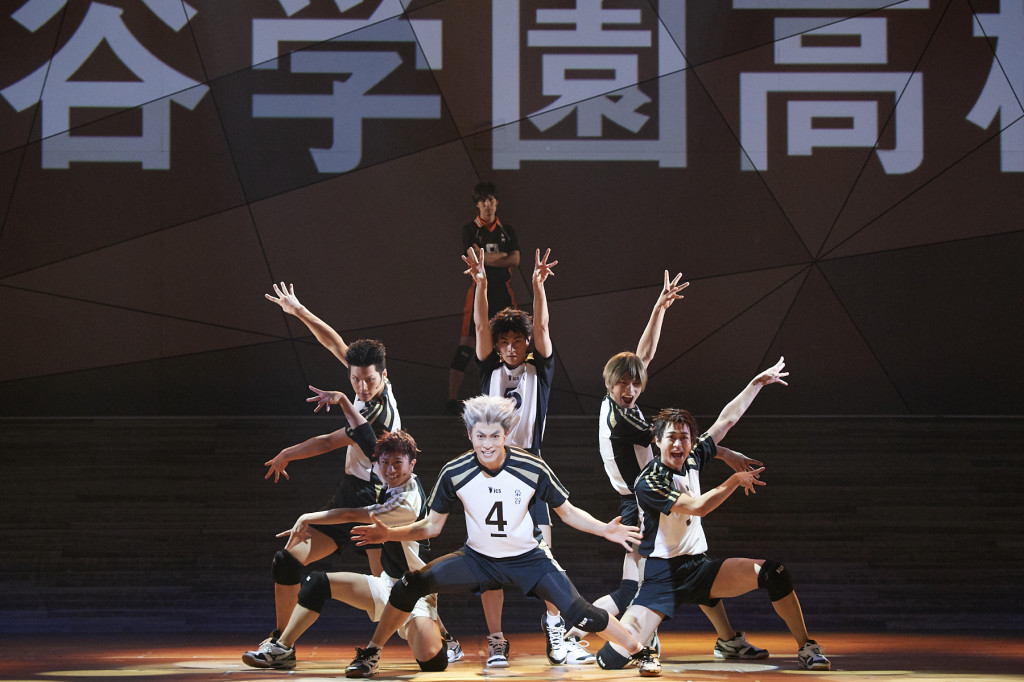 We also have a comment from Wally Kinoshita; the producer of all the theatrical pieces up until now:
"Every performance incorporates something new. The last play included a 3 hour match and some cool acrobatic moves; moves just as cool as those one would see in a circus. The precise moves of the performers, and their skill portrayed the extremity of the situation. This new play has less matches and a larger focus on everyday life. This is something that you have never seen before. There are so many dramatic changes from last time – the scenery being one of the largest changes. This new chapter of "Haikyu!!" gives off a completely different impression to all the others."
The performance in Tokyo will be followed up by a performance in Osaka, Hyogo, Miyagi, and finally Fukuoka. Following these five cities, there will be a final performance in Tokyo, where live viewing is also possible.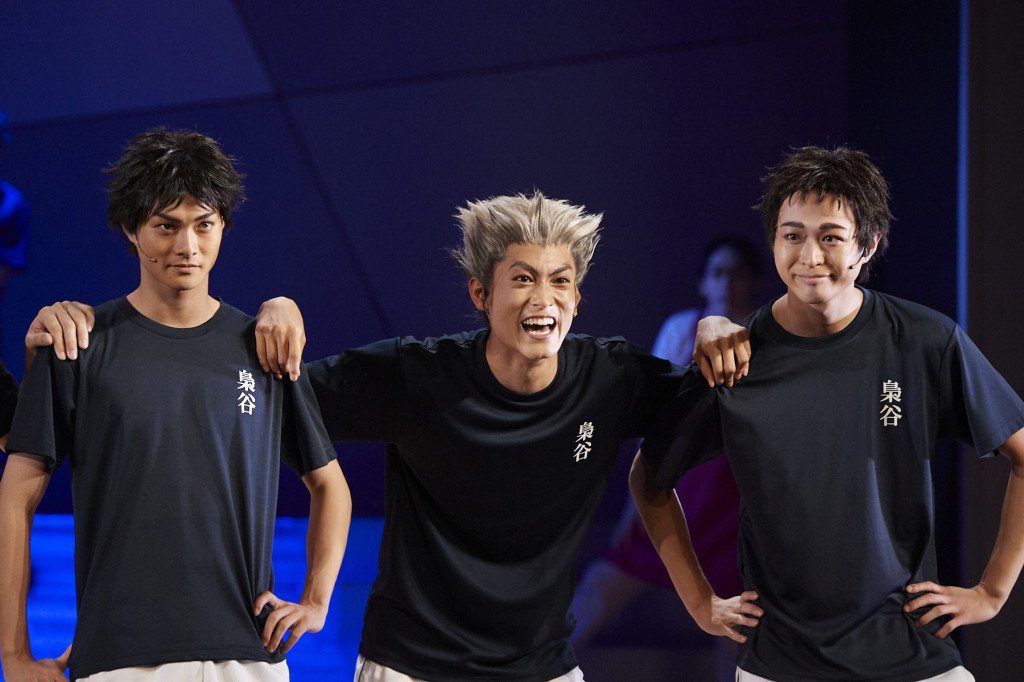 Finally, Kenta Suga has a very enthusiastic comment for you all: "There will be 37 live performances packed into 5 cities! Don't miss out on the one and only "Haikyu!!" unique experience! I want to talk about those who are coming now… just move your body and let your brain will go numb…lol! The drama is set in summer, although it is autumn in the real world. Let's enjoy some tasty snacks together – I wand each and every one of you, who are coming from different regions of the country, to enjoy yourselves! Even though it's a late summer, I want you to feel the atmosphere of the summer training camp. Last time we were always in the match hall, but this time we are waiting at the school!"
Com join us for a dramatic play and a hot summer!
■Information
<Performance information summary>
Title:Hyper Projection Play "Haikyu!!" Winners and Losers.
Original work:Haruichi Furudate "Haikyu!!" (Shueisha, serialized in Weekly Shonen Jump)
Production and script: Wally Kinoshita
<Public performances and venues>
Tokyo:Friday 8th 〜 Sunday 10th September 2017 〜 TOKYO DOME CITY HALL
Osaka:Friday 15th 〜 national holiday Monday 18th September 2017 〜 Mielparque Hall Osaka
Hyogo:Friday 22nd 〜 Sunday 24th September 2017 ~ Amashin Archaic Hall
Miyagi:Friday 29th September 〜 Sunday 1st October 2017 〜 Tagajo City Cultural Center Great Hall
Fukuoka:Saturday 14th 〜 Sunday 15th October 2017 〜 Kurume City Plaza, The Grand Hall
Triumphant return to Tokyo:Friday 20th 〜 Sunday 29th October 2017 ~ TOKYO DOME CITY HALL
<Ticket information>
Tokyo/Hyogo/Fukuoka/ Triumphant return to Tokyo: S seat:¥8,800/ A seat: ¥6,800(Designated seats, tax included)
Osaka/Miyagi: ¥8,800(Designated seats, tax included)
<Ticket enquiries>
Sunrise Promotion Tokyo: 0570-00-3337(Weekdays & weekends: 10:00 ~ 18:00)
<Enquiries related to the tour>
 Nelke Planning: 03-3715-5624 (Weekdays: 11:00 ~ 18:00)
<Official website>
Official photos:
Ⓒ Haruichi Furudate/Shueisha Inc/ HYPER PROJECTION ENGEKI "HAIKYU!!" production committee.
Photos by Shunsuke Watabe