I can't believe it's tomorrow! The San Francisco Japan event "J-POP SUMMIT" is finally here!!
From 9th to 10th September, the Japanese culture event "J-POP SUMMIT" will be held at the San Francisco Fort Mason Center for Arts and Culture. This year, many artists, food and drink booths, and booths offering you a very "Japanese" experience have been packed into the venue. Experience Japan to the full at this event!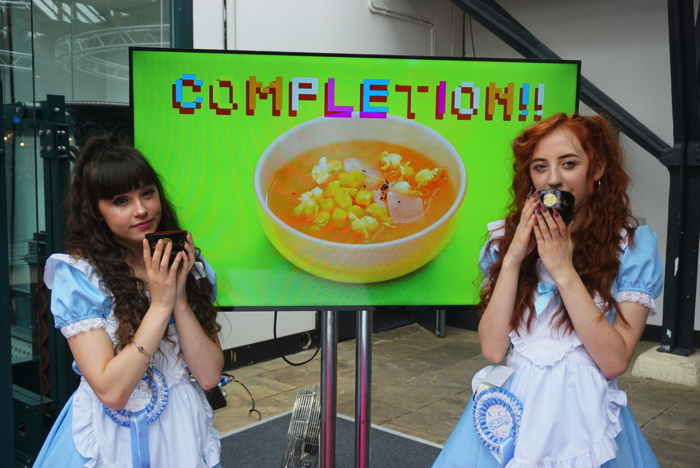 Make sure you look out for the MOSHI MOSHI NIPPON both! This year there will be an AEON booth and MOSHI MOSHI Kimono Salon so please check it out! The AEON booth will be handing out Pokémon pin badges that were so popular in other countries that long queues had formed!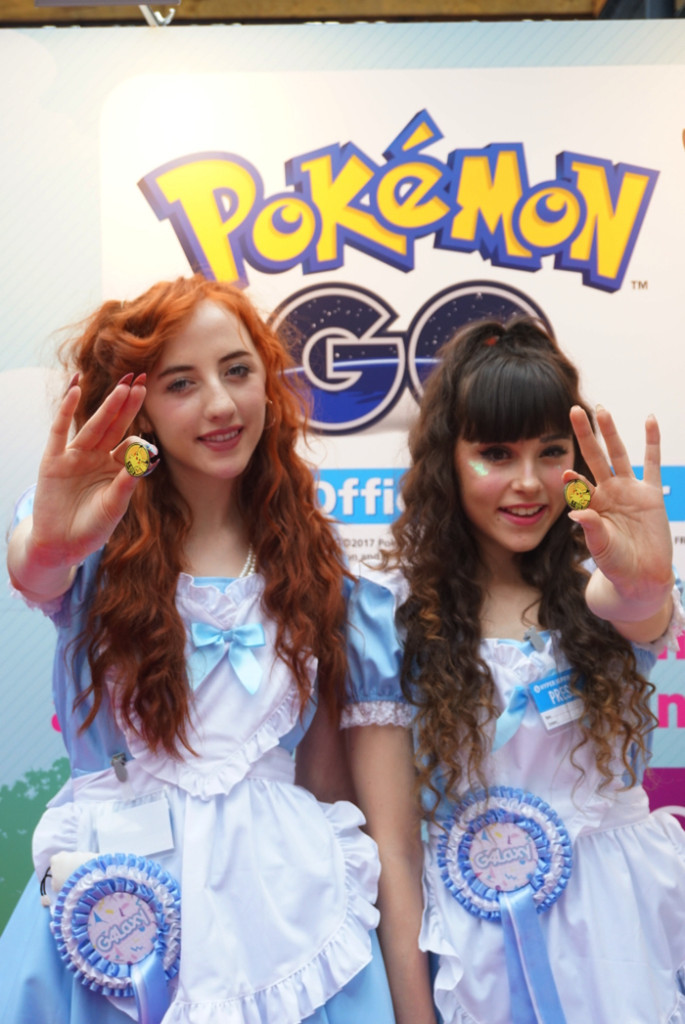 AEON stores nationwide are all Poke Stops – so what are you waiting for? Follow AEON's SNS thread and get your hands on a Pokémon pin badge!
To commemorate Hatsune Miku's 10th anniversary, AEON will be showing a special commemoration video. The original song and video is a must-see!
 What else is there to do, you ask? You can also try on a Yutaka! Don't worry – it's easy! If you're interested in purchasing it, then you can also buy it on the spot!
MOSHI MOSHI Kimono Salon manages kimono rentals in Harajuku, providing original and authentic kimonos that look just like the ones from the old traditional days. Feel free to try on kimonos here, take photos, and enjoy the range of activities! If you're interested in buying one, then you can!
Before the artist live performance, please drop by the MOSHI MOSHI NIPPON booth!
We're looking forward to meeting you!
◼︎Information
J-POP SUMMIT
Venue:Francisco Fort Mason Center for Arts and Culture
RELATED ENTRIES
Aggretsuko: Season 3 Trailer Sees Everyone's Favourite Ball Of Rage Moonlighting at New Underground Job

A new trailer has finally dropped for season three of Aggretsuko along with a series of new animation stills and the announcement of new cast members.

The trailer kicks off at a depressing pace with inside Retsuko's messy room where she has fallen asleep on the ground wearing her VR headset. "I'm no-one special in the grand scheme of things. It's time I lived with my feet on the ground," she ponders timidly. The trailer then switches to a meeting between Retsuko and Gori. Gori asks Retsuko to invest in her new marriage counselling project.

But the story really takes a turn when Retsuko crashes into the back of a certain leopard's car. That leopard happens to be the producer of the underground idol group OTMGirls. He appoints Retsuko as the 'Account Director' for the group, and so begins Retsuko's journey into moonlighting to pay off her debt.

We see a new unicorn character called Seiya in the trailer, who in the Japanese dub will be voiced by none other than Yūki Kaji who is known for voicing Eren Yeager in Attack on Titan and Zeldris in The Seven Deadly Sins. "I remember when I first met 'Aggretsuko,' I was shocked that such a cute girl could scream like that," laughs Kaji. "But I think that polarity is what gets you hooked on this show."

Speaking about his role in the show, Kaji also comments: "Seiya, the unicorn I play, is a really deep character. He finds himself equal to the rest of the world!"

Season three of Aggretsuko will hit Netflix worldwide on August 27, 2020. See the full trailer below.

Rinko Murata Produces Sparkling Sudachishu Japanese Sake 'Awasu'

Liquor Innovation released a new sparkling sudachishu Japanese sake called 'Awasu' over on the Japanese online sake store KURAND today. Available as made-to-order only, the sake will be shipped out to customers in Japan at the beginning of September.

Awasu is a sparkling sudachishu—a type of liquor similar to umeshu—produced by Japanese model and brand director Rinko Murata. The beverage is made with lots of sudachi, a type of Japanese citrus, sourced from Tokushima Prefecture, which adds an extra layer of freshness to the sparkling factor as well as a sour kick. And it's not just the juice of the fruit that is used—the skin is too. Sudachi is an all-purpose ingredient that goes hand in hand with many dishes, whether it be traditional Japanese food, more modern food, or snacks, adding a refreshing taste to them.

Awasu benefits from the amount of vitamin C of the sudachi which is said to be greater than that of a lemon. It also contains honey, which is known for helping to recover from fatigue, making it a great post-work drink.

The concept of Awasu is to be a companion during those times you want to feel indulged. Rinko Murata says that the drink is "A treat for working so hard in the day. It gives you some luxury time without any effort." Awasu is served in a can, so you can easily crack one open and enjoy with ease. The freshness of the sudachi together with the subtle sweetness of the honey will reset your fatigue after a long day.

Information

Awasu – Sparkling Sudachishu
Price: ¥450 (Before Tax)
Available: Set of 6 / Set of 24
Alcohol Content: 6%
Quantity: 270ml
Ingredients: Brewed Liquor / Sudachi Juice / Sweetener / Honey / Seishu Refined Sake / Carbon Dioxide / Flavourings
Manufacturer: Honke Matsuura Brewery
Distributor: Liquor Innovation

Product Details: https://awasu.me

Steve Aoki Performs Remix Of Kyary Pamyu Pamyu's 'Ninja Re Bang Bang' at Tomorrowland

American DJ and record producer Steve Aoki performed at "Tomorrowland Around The World 2020 The Digital Festival" on July 25, 2020, which was the first digital run of Belgian electronic dance music festival Tomorrowland. The twice Grammy-nominated artist performed his hit remix of Kyary Pamyu Pamyu's track Ninja Re Bang Bang which was released in June. Steve uploaded part of his performance on his official YouTube channel.

For the world's dance music fans, Tomorrowland hails as one of the music festivals that everyone wants to experience at least once in their lives. This year, the six-day festival was originally scheduled to take place from July 17 but was cancelled in April as a result of the COVID-19 pandemic. But that didn't stop the festival from delivering the best in electronic music to the world as the event was taken online for the first time on July 25 and 26 for the first-ever edition of "Tomorrowland Around The World 2020 The Digital Festival."

Over 60 artists performed including David Guetta, Katy Perry, and of course Steve Aoki. Over 1 million music fans around the world purchased tickets to the online festival who enjoyed the best in electronic music which used the latest in cutting-edge technology to create a virtual 3D environment. Steve Aoki performed on the main stage on Day 1. Steve is a resident DJ of Tomorrowland having appeared every year since 2011. For 2020, he served his strongest set list to date.

His set included the track Ninja Re Bang Bang Steve Aoki Remix. The song is a remix of Kyary Pamyu Pamyu's famous track Ninja Re Bang Bang and was written for the global Nintendo Switch title Ninjala.

Ninja Re Bang Bang Steve Aoki Remix was released by Steve Aoki's label Dim Mak in America and Smash the House in Europe. The track has enjoyed much attention across major music streaming services, making it onto numerous popular playlists including the 'Tomorrowland Official Playlist.' The digital Tomorrowland festival, which saw concertgoers and music fanatics around the world come together, was the first place Steve has performed the song.

Music lovers around the world reacted positively to the performance. Kyary Pamyu Pamyu herself has toured the world four times, and her music has once again reached people across the globe.

A DJ mix of Steve Aoki's set at Tomorrowland Around The World 2020 The Digital Festival is now streaming on Apple Music. Video footage of his full set from the event will also be posted on the festival's "Tomorrowland 2020 Relive Platform" on August 13, 2020 at midnight (JST). Tickets are now on sale to watch the archived footage.

Information

Ninja Re Bang Bang Steve Aoki Remix

Japanese Title: にんじゃりばんばん Steve Aoki Remix
Release Date: June 25, 2020 (June 24 in America and Europe)

Distributed By: Japan: ASOBIMUSIC / USA: Dim Mak / Europe: Smash the House

Streaming and Download Links: kppm.lnk.to/ninja

Steve Aoki Official Website: http://www.steveaoki.com
Kyary Pamyu Pamyu Official Website: http://kyary.asobisystem.com

Chewy, Cheesy and Cute Moomin Obanyaki Desserts Now Being Sold at FamilyMart in Japan

Japanese convenience store chain FamilyMart released cream cheese-filled obanyaki branded with Moomin characters on August 4 in celebration of "Moomin's Day" which falls on August 9.

Moomin Mochitto Cheese | ¥138 (Tax Included)

The Moomins are the main characters of Tove Jansson's series of books and comic strips. August 9 is the birthday of the author, and so this date has become known as "Moomin's Day" amongst fans of the series.

Obanyaki are a type of imagawayaki which are like waffles and are filled with various ingredients, the most popular being red bean paste which can often be found at festivals in Japan. These chewy Moomin obanyaku however are filled with cream cheese and are stamped with the familiar faces of Moominvalley including the titular characters, Snufkin, Little My, and the Hattifatteners.

What better way to celebrate Moomin's Day than with a delicious treat? If you're in Japan this summer, head to your closest FamilyMart.

©Moomin Characters™

Information

Moomin Mochitto Cheese

Release Date: August 4, 2020

Available: Approx. 16,600 FamilyMart branches in Japan

FamilyMart Official Website: https://www.family.co.jp/

Tokyo Jihen's New Song 'Ao no ID' Announced as Main Theme For Japanese Film 'Sakura'

It has been announced that Japanese rock band Tokyo Jihen's new song Ao no ID will be used as the main theme for the upcoming film adaptation of award-winning author Kanako Nishi's novel Sakura.

Kanako Nishi's novel Sakura has sold over 550,000 copies and won her the prestigious Naoki Prize. The story follows a dog called Sakura and a family of five. The film adaptation is being directed by Hitoshi Yazaki (March Comes In Like a Lion; Strawberry Shortcakes) and will star young talents Takumi Kitamura, Nana Komatsu, and Ryo Yoshizawa as the siblings and Shinobu Terajima and Masatoshi Nagase as their mother and father respectively. It will also star fresh talent like Yui Kobayashi (Keyakizaka46), Kaho Mizutani, and Kasumi Yamaya.

A promotional video was released for the upcoming film in which you can hear a snippet of the main theme Ao no ID by Tokyo Jihen.

Sakura will be released in Japan on November 13, 2020.

©Kanako Nishi / Shogakukan ©2020 "Sakura" Production Committee

Information

Sakura
Release Date: November 13, 2020

Official Website: sakura-movie.jp

Japan's Construction Industry is About to Become Fun With Kajikawa Construction x ASOBISYSTEM's 3K Project

Kajikawa Corportation and ASOBISYSTEM CO., LTD are looking to revamp the perceived image of the construction industry in Japan with the launch of the 3K Project. The three "K's" of the project are the Japanese words Kawaii (cute), Kirei (clean), and Kirakira (shiny).

Construction work is generally perceived by a different set of three K's: Kitsui (severe), Kitanai (dirty), and Kiken (dangerous), but the number of young people, both men and women, working in the industry in Japan is on the rise, resulting in the work environment changing too. That's where Kajikawa Corporation and ASOBISYSTEM's 3K Project comes in, which aims to re-brand the industry.

That begins with the unveiling of the 3K Project's official mascots: Corny, Gungun & Nonnon, Scoppy, and Metty, a band of anthropomorphic construction tools and equipment, each of which has their own unique traits and personalities and who will be used in promotional material about the 3K Project.

A set of GIF stickers of these characters has been released on GIPHY aimed at encouraging people who are challenging themselves to new things during increased time at home as a result of the pandemic.


The stickers can be found on Instagram stories by typing the following terms in Japanese: 3Kプロジェクト (3K Project), 3Kスタンプ (3K Stamp), カワイイ (Kawaii), キラキラ (Kirakira), キレイ (Kirei), or "Kawaii" in English.

Everyone around the world has had to adapt to a new lifestyle of more time staying indoors, and so we haven't been able to meet with friends and family in person as much. These GIFs are a cute way to show them that you're working on yourself.

Stay tuned for more updates about 3K Project as it works towards changing the face of Japan's construction industry.

DEAN FUJIOKA Announces Four Weeks Of YouTube Premiere Concert Footage

DEAN FUJIOKA has announced that over the next 4 weeks he will premiere his live performance of My Dimension held at Osaka-jo Hall back in 2016 over on his official YouTube channel starting on August 6, 2020 at 20:00 (JST).

DEAN FUJIOKA wrote My Dimension back in 2008, a song that would go on to be released for the first time in 2013 when it was used as the main theme for the Japanese film I Am Ichihashi: Journal of a Murderer which DEAN FUJIOKA also directed and starred in.

The live performance footage to be premiered is taken from the artist's concert DEAN FUJIOKA Special Live "InterCycle 2016".

DEAN FUJIOKA "My Dimension" Live from InterCycle 2016


DEAN FUJIOKA will premiere more live performances over the next four weeks on his YouTube channel.

The singer-songwriter is re-releasing My Dimension under the song title Neo Dimension on August 19 which breathes new life into the 12 year-old song with new lyrics.

Universal Studios Japan to Release Snoopy, Elmo and Other Cute Character Face Masks

In an effort to ensure the safety and protect the health of guests and staff, Universal Studios Japan (USJ) introduced strict measures to prevent the spread of COVID-19 on June 8, 2020, such as limiting the number of people who could enter the park each day and enforcing thorough cleaning routines. This enabled the park to reopen after its temporary closure. It has since been able to deliver its scope of fun and excitement to guests, albeit in a more structured way.

USJ wants to make wearing masks more fun too, and so it is releasing a range of character-inspired face masks, such as Snoopy, Elmo and the Cookie Monster, on August 7. Part of the money made from sales of these masks will be donated to the USJ Wonder Kids Program which helps support children in need.

Universal Studios Japan original design masks

The masks' unique designs take the mouths of each character. These can be worn together with each respective characters' headband which are also sold at USJ. Designs include Elmo, Cookie Monster, Snoopy, Tim, Jurassic Park, and Jaws.

Photos provided by Universal Studios Japan.
HARRY POTTER characters, names and related indicia are © & ™ Warner Bros. Entertainment Inc. Harry Potter Publishing Rights © JKR. (s20)
Minions and all related elements and indicia TM & © 2020 Universal Studios. All rights reserved.
TM & © 2020 Universal Studios.
© 2020 Peanuts
© '76, '20 SANRIO
© 2020 Sesame Workshop
TM & © Universal Studios & Amblin Entertainment
TM & © Universal Studios.
TM Universal Studios.

Information

Universal Studios Japan Original Design Face Masks
Release Date: August 7, 2020
Price: Single Mask – ¥900 (Tax Included) / Set of Two – ¥1,500 (Tax Included)

Universal Studios Japan Official Website: https://www.usj.co.jp/

Barbapapa x Maison de FLEUR Collaboration Includes Bags, Pencil Cases and More

Maison de FLEUR, a brand developed by Stripe International Inc., is teaming up with the popular children's book Barbapapa—which is celebrating its 50th anniversary this year—by releasing a special selection of collaborative items online at STRIPE CLUB on August 7 and at Maison de FLEUR stores in Japan on August 8.

Barbapapa is a children's picture book by Annette Tison and Talus Taylor which was released in 1970. The main characters of the book are the colourful Barbapapa family who are known for their ability to shapeshift.

The collaboration sees the Barbapapa family transform into three different Maison de FLEUR products which are inspired by "family love," a theme central to Barbapapa.

Frilly Handle Tote Bags | ¥4,290 (Before Tax)

Barbapapa, Barbamama, and Barbabelle have turned into tote bags with frilly handles – a popular product from Maison de FLEUR.

Pencil Cases | ¥3,590 (Before Tax)

This time, Barbapapa and Barbapapa are joined by the three sisters: Barbalala, Barbalib, and Barbabelle.

Barbapapa Multi-Use Case | ¥3,590 (Before Tax)バ

This case features illustrations taken from the picture book Barbapapa's Present of Santa Claus handing out presents tot he kids.

Information

Maison de FLEUR x Barbapapa Collaboration
Online Pre-Sale Date: August 7, 2020 at 20:00 (JST)
In-Store Release Date: August 8, 2020
Available: At Maison de FLEUR stores in Japan / Online at STRIPE CLUB

Official Website: https://www.maisondefleur.jp/

Crayon Shin-chan Launches 30th Anniversary Project

This year marks the 30th anniversary since the initial serialisation of popular manga series Crayon Shin-chan. It is also a celebration of 10 years since New Crayon Shin-chan began serialisation in the monthly magazine Manga Town.

Across the Crayon Shin-chan series, the two most important elements have always been friends and family. That's where the 30th anniversary project comes to light – in an effort to bring smiles to people who have been impacted by the spread of COVID-19. And "Love" is the keyword of the project.

The Nohara family meet a new family in the September 2020 issue of Manga Town

A new manga spin-off will begin in the September 2020 issue of Manga Town (on sale August 5) where the Nohara family will meet a completely new family. Various other publications will also be released including volume 10 of Crayon Shin-chan, which comes in time for its 10th anniversary, a Crayon Shin-chan encyclopedia entitled Crayon Shin-chan Taizen 2020 Nen Zouhohan, and volume 7 of the Nohara Hiroshi Hiru Meshi no Ryuugi spin-off.

Online Crayon Shin-chan tribute

Japanese manga website Comic Action will see 30 popular manga authors pay tribute to 30 years of Crayon Shin-chan by penning their own words about the series on August 21.

30th Anniversary Pop-Up Shops Open in Tokyo & Osaka

Two pop-up shops will open at the Junkudo Ikebukuro bookstore in Tokyo from August 18 to September 8 and MARUZEN & Junkudo Umeda bookstore from August 19 to September 9 in celebration of the 30 year milestone.

©Yoshito Usui / Futabasha

Kiki's Delivery Service 2-Way One Piece Dresses Released by Donguri Closet in Japan

Donguri Closet is releasing two new "2-way shirt one piece" dresses inspired by Kiki's clothes from the Studio Ghibli animated film Kiki's Delivery Service.

Donguri Closet is a brand by the official Studio Ghibli merchandise shop Donguri Kyowakoku, which is managed by Benelic.

Kiki's Delivery Service 2-Way Shirt One Piece – Essential Kiki | ¥6,800 (Before Tax)

The one piece dresses come in two colour variations, one of which is based on Kiki's regular dress, and the other inspired by the pastries sold at the bakery she works at in the movie.

Kiki's Delivery Service 2-Way Shirt One Piece – Bread Wreath | ¥6,800 (Before Tax)

The dresses are one size fits all, but measure for those who stand at 150cm-168cm tall. Both are made from cotton and hemp so feel soft on the body and are the perfect choice for the hot weather. The dresses can also be worn like a Japanese haori if you undo all of the buttons, giving it more of a shirt look.

Dress like Kiki with these new dresses from Donguri Closet.

Information

Kiki's Delivery Service 2-Way Shirt One Piece Dresses
Product Page: https://www.donguri-sora.com/products/detail.php?product_id=9211

Donguri Closet

Address: LAZONA Kawasaki Plaza 3F, 72-1 Horikawachō, Saiwai-ku, Kawasaki, Kanagawa

Opening Hours: 10:00-21:00

Access: Direct access from Kawasaki Station's West Exit on the JR Line

Yuki Yuna is a Hero TV Anime Gets 3rd Season

It was revealed on a live-streamed show for the 5th anniversary of Yuki Yuna is a Hero that the franchise is getting a third anime season entitled Yuki Yuna is a Hero: The Great Full Blossom Chapter (Dai-Mankai no Shō).

Six projects are in the works as part of the 5th anniversary celebration. They are as follows:

1) A new chapter for the smartphone game

2) The release of the greatest hits album Yuuki no Uta

3) An event in Japan

4) A new serialisation

5) A short anime

6) A new anime series

An official video was released in promotion of the projects.

The staff and cast of the first two seasons of the anime series are reprising their roles for the new season, with Seiji Kishi returning as director. The release date has yet to be announced.

Overseas fans can watch the first season of Yuki Yuna is a Hero on Crunchyroll while the rest is available on Amazon Prime Video.

©2020 Project 2H

Information

Yuki Yuna is a Hero: The Great Full Blossom Chapter (Dai-Mankai no Shō)
Created by: Project 2h
Written by: Takahiro (Minato Soft)
Director: Seiji Kishi