Experience traditional Japanese culture with food, art and music at the "Kyoto Nippon Festival"
The Kyoto Nippon Festival (KNF) will be held at Kitano Tenmangū, Shinto shrine in Kyoto and one of many that that was built to dedicate to the scholar Suguwara no Michizane. It will be held from October 21st to November 3rd.
KNF is a hub for traditional Japanese culture. Held in one of the world's most popular tourist destinations – Kyoto – the event brings to the fold the elements that make up Japan's charming culture including art, food, music and more.
This year's main projects are "Kami no Manimani" by contemporary artist Chihiro Nagashima's and "Marika Itō no Nounai Hakurankai" by Marika Itō from idol group Nogizaka46. Nagashima's project will create a fantasy world associated with events surrounding the venue, Kitano Tenmangū. Enjoy Chihiro Nagashima's first Kyoto exhibition in 7 years, a unique collaboration between contemporary art and the gods.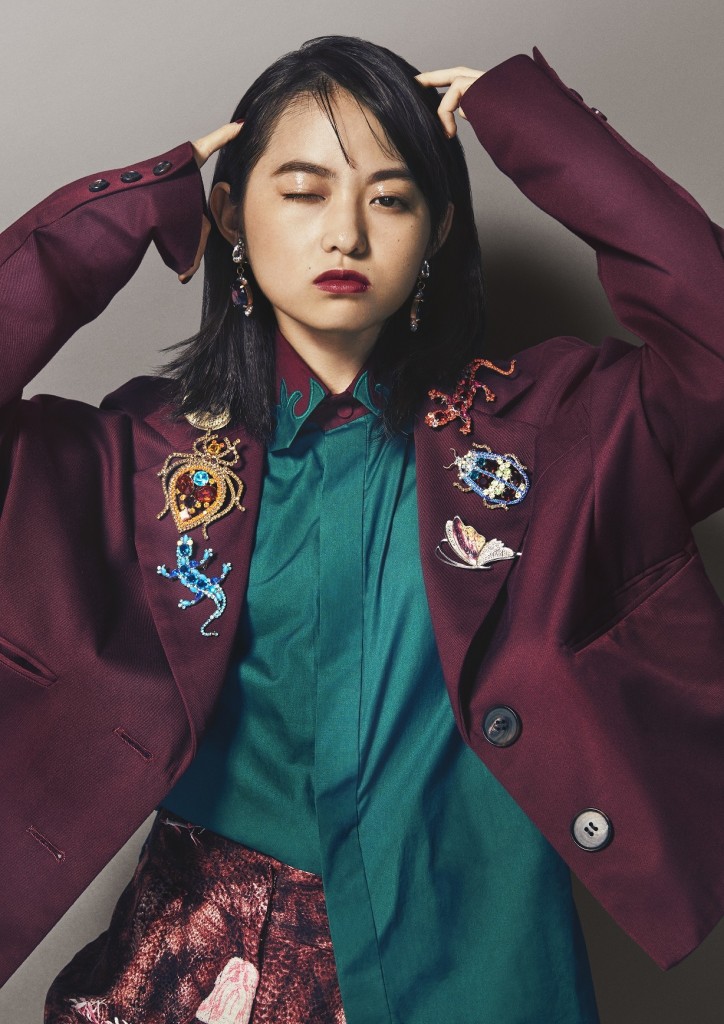 "Marika Itō no Nounai Hakurankai" will be a display of everything Marika Itō loves as she gazes the world from her individual perspective, not stopping at fashion, art and culture, but minerals and moss too, as well as all the things she wants to do. (This is the first time for it to be held outside of Tokyo).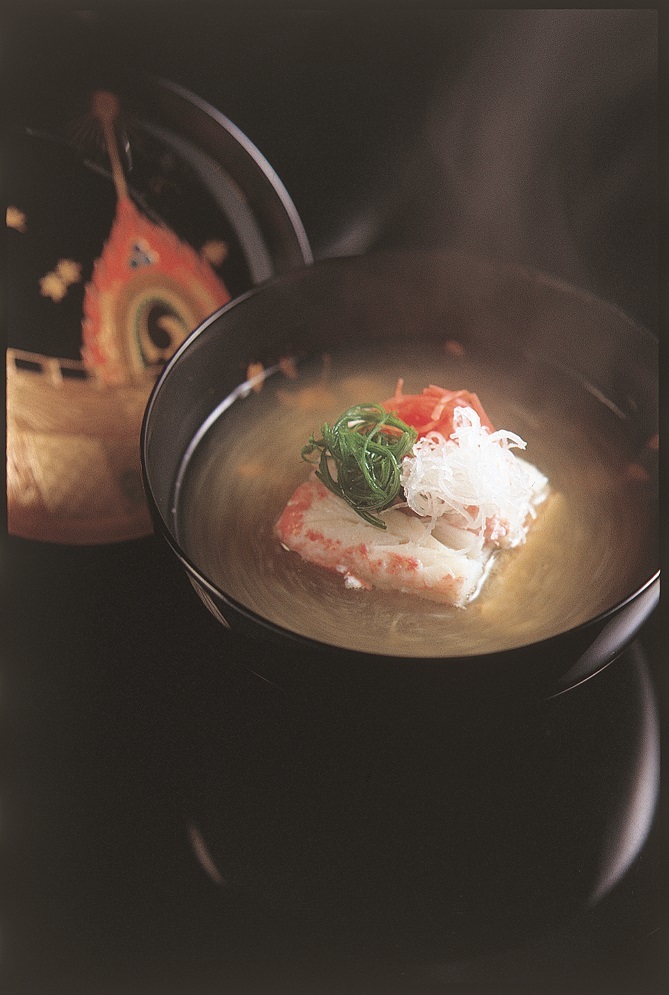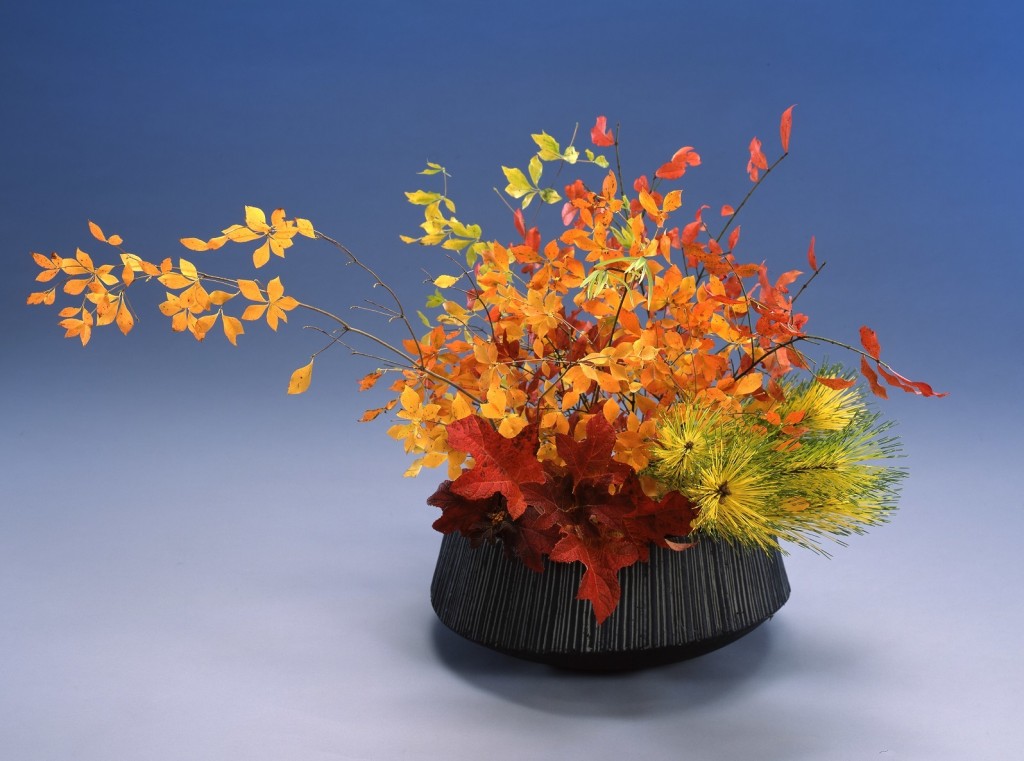 As well as art exhibitions, KNF will host a variety of other exciting ways for people to experience traditional Japanese culture too. There will be food produced by Kunio Tokuoka, the Executive Chef of Kitcho, "ikebana" flower arrangement workshops run by Chief Administrative Officer Ikebono, and more.
Experience the world of Kyoto at the "Kyoto Nippon Festival."
■Information
Kyoto Nippon Festival
Location: Kitano Tenmangū (Bakurocho, Kamigyo, Kyoto)
Running: October 21, 2017 to December 3, 2017
*Art Exhibitions – 9:00-20:00 (last entry 19:30
*Kitano Tenmangū Momiji-En – October 28th-December 3rd
*Food and stage timetable to be announced soon
Advance Tickets: KNF Special Ticket – ¥1,400 (tax incl.) / Elementary School Children and under – ¥700 (tax incl.)
*Fee for those aged 3 and above
*Ticket includes  entry to Chihiro Nagashima's "Kami no Manimani" + Marika Itō's "Marika Itō no Nounai Hakurankai" + "Momiji-En"
Same-Day Tickets: KNF Special Ticket – ¥1,600 (tax incl.) / Elementary School Children and under – ¥800 (tax incl.)
*Fee for those aged 3 and above
*Ticket includes  entry to Chihiro Nagashima's "Kami no Manimani" + Marika Itō's "Marika Itō no Nounai Hakurankai" + "Momiji-En"
※Same-day tickets available for purchase via Lawson Ticket and at Kitano Tenmangū.
※Tickets for "Kami no Manimani" and "Marika Itō no Nounai Hakurankai" not sold separately.
※Advance entry tickets for just the "Momiji-En" not available.
※"Momiji-En" Only Tickets (includes tea cakes): Adults – ¥700 (tax incl.) / Children – ¥350 (tax incl.) ~ Available at Kitano Tenmangū.
※Advance sales for the KNF Special Tickets available via Lawson Ticket until October 20th.
Workshops:
"Ikebana Workshop – Experience Kyoto in Autumn" – ¥2,000 (tax incl.) (Japanese: 京都の秋を堪能するいけばなワークショップ)
"Enjoy the Scent of Aromatic Trees" – ¥4,000 (tax incl.) (Japanese: 香木の香りを楽しむ会)
"Kanji Experience Workshop" – ¥1,000 (tax incl.) (Japanese: 漢字体験ワークショップ)
All ticket types available via Lawson Ticket from Friday September 22nd (http://l-tike.com/knf2017/ ).
RELATED ENTRIES
Earth Day Tokyo 2021 to Promote Sustainability, Eco-Friendliness, and an Organic Lifestyle at Yoyogi Park

This year's Earth Day Tokyo will take place at Yoyogi Park from April 17-18 where messages of eco-friendliness, organic products, sustainability, ethics, and inclusiveness will be at the core of various events held as part of the festival.

This year marks Earth Day Tokyo's 20th run as part of the global Earth Day initiative and brings together environmental NPOs, charities, and locals. Due to COVID-19, in-person events will only take place on April 17 and 18 but the festival will run online from April 17 to 25.

Earth Day Tokyo 2021 Concert

Concerts will take place across the two-day Yoyogi Park festival. Many musicians and guests have committed themselves to the future of the planet at the Earth Day Tokyo's concerts, with past line-ups including Japan's King of Rock Kiyoshiro Imawano, UA, BONNIE PINK, and more.

This year will see performances from Itou Seikou ITP, Kenichi Nagira, yae, scoobie do, Taiji Sato, Nozomi Nobody, hachi_Aigoz, tico moon, Rokuta Yanagiya, and Ichido Ryutei.

Market area

Every single product at the market booths has a story, and visitors will be able to hear about them from the makers in-person as they shop. And the items sold at the market will be different each day, stocking something to add a little environmental consideration into our lives.

C. W. Nicol's "Nicol's Forest Kitchen" sausages help plant forests

The late Welsh-born Japanese writer, actor, and singer-songwriter C. W. Nicol was the Executive Committee Chairman for Earth Day Tokyo from 2000 until his passing last year. He also launched Nicol's Forest Kitchen in 2011 which has been a regular at Earth Day Tokyo to help protect Japan's forests. The food stall will make an appearance this year too.

C. W. Nicol began to wonder how he could help raise people's interest in forests as well as help revitalise forests that had been destroyed. Nicol's Forest Kitchen project was his answer: to spread awareness through food, and in doing so, the project could help build up forests.

Visitors separate garbage themselves with the help of volunteers

At the Eco Station, volunteer staff will help direct visitors in separating garbage properly, raising awareness on the proper procedures which they can take away home with them.

Information

Earth Day Tokyo 2021 @ Yoyogi Park

Running: April 17, 2021 – April 18, 2021

Time: 10:00-17:30

Where: Yoyogi Park

Entry: Free

Earth Day Tokyo Official Website: https://www.earthday-tokyo.org

Little Glee Monster and Other Japanese Artists Announced For Tokyu Musix Challenge

Tokyu Musix Challenge is set to take place at Bunkamura Orchard Hall this year on March 7 at 18:00.

2020 saw the cancellation of music events across the world, with Japan being no exception. Shibuya, Tokyo's hub of countless live music venues and halls, was particularly affected by the effects of the pandemic. But the energy and power that music artists hold is one they can offer to brighten up peoples' time during today's times. That's where Tokyu Musix Challenge comes in, a new kind of music festival that will bring together a multitude of genres, and where better for it to be held than the cultural melting pot that is Shibuya.

This year will be the first run of the festival, where a collaboration between classical music and contemporary pop music will clash at Bunkamura Orchard Hall. The Tokyo Philharmonic Orchestra, which is recognised as Japan's oldest symphony orchestra, will play alongside acts such as Little Glee Monster, Ai Higuchi, Win Morisaki, Meimi Tamura, Kayoko Yoshizawa, ROTH BART BARON, and more. And the line-up is set to grow as more performers will be announced in the lead up to the event.

Comments from the Artists

Little Glee Monster

"We are really looking forward to feeling the fresh breeze of our music colliding with the grand scale of an orchestra. We'll be sure to play our part so that we don't lose to the overwhelming performance of everyone in the Tokyo Philharmonic Orchestra, but also so that our music complements theirs. We hope that everyone can have a good time and feel good from the strength that music has."

Ai Higuchi

"In 2020, we may have all lived kind of complicit with so many options in front of us leading down different paths. A certain friend might have gone to a drinking party, another might not have seen their lover for a long time. What choices do we make? We become darker depending on our choices. In Shibuya, a city that continues to change, I will sing my unchanged songs."

Win Morisaki

"Over this past year, the respect I have for the position I'm in where I can express myself has really sunk in. I'm so happy I've been able to get involved with this challenge. And getting to sing with an orchestra, it's magnificent. I'm so excited about what's to come."

Meimi Tamura

"I can't contain my excitement at a genre collaboration between classic, which is the foundation of music, and pop which is strongly tied to Shibuya. I think I'm going to start feeling tense at getting to perform alongside everyone in the Tokyo Philharmonic Orchestra and singers of all different kinds of music. We don't have a lot of freedom today during the pandemic, but I will work my hardest so that I can deliver love through music from the city of Shibuya."

Kayoko Yoshizawa

"My chest roars and having the opportunity to perform along side Japan's oldest and longest-running Tokyo Philharmonic Orchestra at the legendary Orchard Hall. It's my first time experiencing singing with an orchestra, so I'm looking forward to seeing how the songs will be structured, and how my voice will sound, when we do it."

Experience a Hotel Camping Experience at Rihga Royal Hotel Kyoto

Rihga Royal Hotel Kyoto is collaborating outdoor recreation product brand Coleman to launch the Hotel Camp Buffet which will run from May 1 to August 31 at the hotel.

Guests can enjoy a fusion of the hotel and camping experiences as Coleman provides their tents, tables, chairs, and other outdoor items to be used at Rihga Royal Hotel Kyoto. The hotel chef, Honda, has also conceived a camp buffet for guests to enjoy at both lunchtime and dinnertime.

The hotel is carrying out all necessary measures against COVID-19 including providing guests with a how-to breakdown at all tables, providing alcohol spray, mouth guards with the Coleman logo so guests can enjoy dining and talking, and more.

Coleman x Rihga Royal Hotel Kyoto Hotel Camp Buffet

Individual Room Plan | Capacity: 4-6 People

Enjoy a camping buffet with tents, chairs, and other camping goods provided by Coleman. Everything will already be set up for guests to enjoy.

 

Lunch & Dinner Buffet Menus

Dinner

・Beef churrasco in black pepper

・Chicken paella

Lunch

・Frankfurt and smoked berry ham

Lunch & Dinner

・Meat and potato cottage pie

・Atlantic salmon wood plank grill

・Croque-madame style hot ham and cheese sandwich

・Spare ribs in BBQ sauce

Information

Hotel Camp Buffet

Where: ALL DAY DINING KAZA (Rihga Royal Hotel Kyoto Floor 1F)

Address: 1 Taimatsuchō, Shimogyo Ward, Kyoto

Running: May 1, 2021 – August 31, 2021

Times: [Lunch] 11:30-15:00 (Last Orders 13:00) / [Dinner] 17:30-21:00 (Last Orders 19:00)

Bookings: Must be made 3 days in advance. Slots are two hours max.

Price: ¥6,050 (Includes lunch and dinner buffet and room)

Lunch/Dinner: https://www.rihga.co.jp/kyoto/restaurant/list/kaza/menu/lunch/

Rihga Royal Hotel Kyoto Official Website: https://www.rihga.co.jp/kyoto

Japanese Artists Associated With The TEA-ROOM Launch Art Production and Management Company

Mucha Kucha is announced the launch of a new art production and management project that aims to create a space and opportunities for people to discover the Japanese spirit and value through performances and products created by artists associated with the The TEA-ROOM.

The project brings together seven diverse artists from different backgrounds whose mission is to "Respect and Go Beyond."

Art Production & Management Project

Participating artists will showcase their experience and personalities in a variety of ways as part of the project in an effort to create new possibilities within Japanese culture while seeking to elevate cultural value.

The TEA-ROOM productions

Exhibits

Performances

Collaborations

Art and products

Participating Artists

Souryou Matsumura (Tea Ceremony Instructor)

Shiho Sakamoto (Confectioner)

Fumihiko Sano (Artitect/Artist)

Gentaro Yokoyama (Potter)

MAMI (Calligrapher)

RYOTA HAGIWARA (Flower Arranger)

Masahiro Inoue (Paperer)

The TEA-ROOM (Art Collective)

Demon Slayer: Kimetsu no Yaiba Holds Wisteria Event in Japan to Ward Off Demons

Keifuku Electric Railroad launched an event on Boxing Day last year in Japan in collaboration with the TV anime series Demon Slayer: Kimetsu no Yaiba. The event is still taking place and is set to end on April 11.

At Arashiyama Station on the Randen Line, there is a temporary area draped with wisteria flowers that commuters are encouraged to participate in as part of the collaboration. Built to ward off demons, fans of the anime series can write their own messages to be strung up on the flowers. They can write their thoughts and feelings on the characters and series as well as wishes and prayers for COVID to soon be over for all. It's been a popular photo spot amongst passengers. And if you head from this area up to the roof, you can gaze out at the incredible view of Arashiyama.

The New Disney Kyoto Traditional Design Series Combines Disney With Kyoto Craftsmanship

Kyoto City and Japanese company Shintsu are set to release their Disney/Kyoto Traditional Design Series after previously having to postpone the release due to the pandemic. It will be available from April 27 to May 10 and celebrates the skilled, dexterous hands of Kyoto's expert craftsman and their industry which has been passed down for thousands of years. They have innovated to create something brand-new that captures both the craft and culture of Kyoto and the contemporary wonder of Disney.

Comments from the Creators

©Disney

Okazen | Comment

"We have existed inside our town in Kyoto for 200 years. We make a variety of items from garments for maiko apprentice geisha to our own company-originals products. For this Disney/Kyoto Traditional Design Series, we wondered how we could express the world of Disney using the kyoyuzen Kyoto-style method of dyeing. We made something with detailed consideration, looking at all the intricate things in the dyeing process. Our Fantasia furisode long-sleeved kimono features a truly treasured scene which enabled use to incorporate many different methods in order to capture the expression, clothing, and all the stars as much as possible. We believe this piece will suck everyone into Fantasia's world."

©Disney

©Disney

Asahido | Comment

"For producing something for the Disney/Kyoto Traditional Design Series, we asked gave one of our craftsmen free rein to put their own individual self into the work. At the time, they were primarily an illustrator, so we were worried if the judges would overlook them, but the end result was something that looks truly complete and finished. The traditional craftwork of Kiyomizu pottery is a process of hand making and hand drawing each and every little thing. I believe it's this quality that gives the characters warmth and life. I'd love for people to take it in their hands themselves and take their time looking at it in a full 360°."

©Disney

Tsujikura | Comment

Tsujikura is Japan's oldest wagasa Japanese umbrella shop. We've been in Kyoto since 1690. In that small space underneath the washi Japanese paper and bamboo, one enters a rich world where they can feel the four seasons of Japan. Our umbrella for the Disney/Kyoto Traditional Design Series uses a very advanced technique known as kiritsugi, a type of cutting and patching. We displayed Mickey Mouse and Minnie Mouse on handmade washi paper which we dyed. You can feel an affinity with the umbrellas for their simple and minimal designs. Our aim was to incorporate Disney elements into a traditional Japanese umbrella pattern."

Other Featured Works

©Disney

aiba

©DISNEY Based on the"Winnie the Pooh" works by A.A. Milne and E.H. Shepard .

Asahido

©Disney

Kamiya

©Disney

©Disney

EIRAKUYA

©Disney

Okazen

©Disney

Katoriya

©Disney

Kanbayashi Shunsho Honten

©Disney

KYUKYODO

©Disney

Shoyeido

©Disney

Tankosha

©Disney

Tsujikura

©Disney

Nakajima Zougan

©Disney

Nakamura Rosoku

©Disney

Miyawaki Baisen-an

Poké Lid Project Lays Down New Manhole Covers in Kyoto

Five new Pokémon manhole covers were laid in Kyoto on Tuesday as part of the Poké Lid  project to place Pokémon-design manhole covers across the country.

Kyoto Original Poké Lids

The five Poké Lids are located in Arashiyama, Okazaki Park, Maruyama Park, Umekoji Park, and Nishikyogoku Athletic Park.

All of the Poké Lids placed across Japan feature completely original Pokémon designs making each individual one the only one in the world. The Pokémon Company is also working to make each one of them PokéStops for Pokémon GO.

 ©2021 Pokémon. ©1995-2021 Nintendo/Creatures Inc./GAME FREAK inc.

Hoshino Resorts BANTA CAFE Announces Art Festival by the Beachside

The incredible Hoshino Resorts BANTA CAFE, a beachside cafe which offers guests a breathtaking ocean view along the Okinawan coast, has announced the upcoming Beachside Art Festival which will take place from April 10 to May 9. The festival will bring together artwork from a range of artists born and raised in Okinawa and leading the island's youth culture. There will be a range of events from live painting to workshops, exhibits, and more.

The participating artists have all taken part in personal art exhibits, art events, showcased their work at concerts, and more both inside and outside Japan, but due to COVID-19, many events have of course been cancelled. Beachside Art Festival will serve as a way to display their wonderful works while supporting them at the same time.

The Artist Line-Up

DENPA

nami

HAYATO MACHIDA

Chibana Yukinaga

MACHIDA visiting BANTA CAFE to check the feel of the ocean and their artwork

Vibrant artwork with the ocean as the backdrop

Visitors will be greeted by artwork dotted across various locations around BANTA CAFE. If they follow the top of the cliff down to the beach they will find sofas to sit on which have also been decorated with the artists' artwork. Then there's the Goro Goro Lounge with its enormous window that stretches an entire wall and offers a panoramic view of the sea. Here, visitors can look out at the artwork which will look like it's floating above the horizon. All drinks ordered also come with a free sticker featuring artwork by the four participating artists.

Experience art-in-the-making with live painting

DENPA and MACHIDA will host their own live painting sessions where they will take inspiration from the surrounding environment.


HAYATO MACHIDA @ April 10, 2021 / April 11, 2021

DENPA @ April 18, 2021

Times: 11:00-13:00 / 14:00-17:00

Where: In front of BANTA CAFE on the beach

Price: Free

Have a go at traditional Okinawan bingata dyeing

Visitors can have a go at making their very own coasters from nine different colours using a traditional Okinawan stencilled dyeing technique known as bingata.


Running: April 24, 2021 / May 1, 2021 / May 2, 2021 / May 5, 2021

Times: 10:00 / 12:00 / 14:00 / 16:00 (Each slot lasts approx. one hour)

Capacity: 4

Where: Iwaba Terrace

Price: ¥2,000 (Tax Included)

Note: Online booking required

Take home a souvenir at the beachside museum shop

A museum shop will be open for the event on weekends and holidays where you can pick up art prints, stickers, postcards, and other mementos.


Opening Days: Weekends & Public Holidays

Opening Hours: 10:00-18:00

Where: Beachside Terrace

Information

Hoshino Resorts BANTA CAFE – Beachside Art Festival

Running: April 10, 2021 – May 9, 2021

Where: Hoshino Resorts BANTA CAFE, Okinawa

Official Website: https://banta-cafe.com/en/

Godzilla vs. Kyoto Event Begins This Spring

Kyoto Tower is set to be host to the upcoming Godzilla vs. Kyoto event which is running from April 16 to June 30. 

Key visual illustrated by Yusuke Nakamura

Stamp design

Stamp design

Stamp rally postcard

Godzilla vs. Kyoto Official Merchandise

Novelty illustrated by Yusuke Nakamura – available for the first 50 people each day

Kyoto Tower will hold a stamp rally event as part of Godzilla vs. Kyoto which will have people trying to find stamps in six locations in the tower as well as at Toji Temple and elsewhere. There is also a selection of official merchandise, a Godzilla exhibition, and much more planned.

If you're in Japan this spring, don't miss Godzilla taking over Kyoto.

TM & (C) TOHO CO., LTD.

イラスト/中村 佑介 TM & (C) TOHO CO., LTD.

Matcha and Latte Cookies and Drinks Released by Yojiya

Kyoto makeup brand Yojiya is now selling its own collection of snacks and drinks which it released via its website last week.

Yojiya Matcha Sandwich Cookies | ¥1,400 (Tax Included)

Yojiya Cafe Latte Chocolate Cookies | ¥1,350 (Tax Included)

Yojiya Matcha Milk | ¥950 (Tax Included)

Yojiya's snack line-up is made with the idea of being able to enjoy high-quality food products at home. Their collection includes crunchy matcha and cafe latte cookies along with matcha milk, the latter of which is made with famous Uji matcha from Uji, Kyoto. Perfect for a tea/coffee break or as a souvenir.


HOSHINOYA Kyoto Announces Traditional Boat Ride Experience With Musical Performance For Guests

HOSHINOYA Kyoto has announced that this summer it will hold its Kyo no Ohayashibune boat-riding service which allows one group of guests to rent a boat on which they will ride down the Ōi River and enjoy a traditional musical performance while tucking into some chimaki bamboo-wrapped cake, a confection seen only during the run of Kyoto's Gion Matsuri festival.

Experience 1: Traditional hayashi orchestra aboard a Heian aristocratic boat

One group of guests will board their rented boat at Togetsu Bridge and be taken down the river where they can enjoy the verdant expanse of the valley while listening to a traditional Japanese Gion hayashi musical performance. The Ōi River was formerly a river boated down by Heian nobles who would have waka poetry and orchestral music performed to them on board. HOSHINOYA Kyoto guests will also be able to feel like a Heian aristocrat with this exclusive experience.

Experience 2: The sounds of Konchi Kichin

Konchi kichin is another Japanese term to express Gion hayashi musical performance. These performances are composed of Japanese gongs, flutes, and taiko drums, which are played on yamaboko floats by several dozen people during processions at the Gion Festival. The boat ride will recreate this experience so guests can enjoy the performance more up close as well as learn how to play the gong.

Experience 3: A taste of chimaki

Guests will be able to feel like they are at the Gion Festival by kicking back and enjoying a cup of green tea together with a chimaki, a traditional bamboo-wrapped cake that's only served at the festival. These cakes are often used to decorate the entrances of people's houses in Kyoto to ward off illness and disasters.

Gion Matsuri is one of Japan's three biggest festivals. It has been around for over 1,000 years and last a month. When July hits, the Japanese Gion hayashi orchestras begin popping up around the city signalling the start of the festival. It's a summer tradition of Kyoto and one which can now be enjoyed on board a special boat experience.

Information

HOSHINOYA Kyoto – "Kyo no Ohayashibune"

Japanese Service Name: 星のや京都「京のお囃子舟(はやしぶね)」

Running: July 2021 (July 2nd, 3rd, 9th, 10th, 30th, and 31st)

Times: 17:30-18:30

Boarding Point: HOSHINOYA Kyoto

Notes: Guests only

Bookings: https://hoshinoya.com/kyoto/

*Bookings must be made 3 days in advance

elrow Launches Worldwide Up & Coming Talent DJ Contest

International club event organiser elrow opened global applications for its "Up & Coming Talent" DJ contest on Thursday which is set to run until March 14. Anyone around the world who is aged 18+ can submit their applications via elrow's official website.

Up&Coming Talent | elrow


Application Period: March 18, 2021 – April 14, 2021

Conditions: Aged 18+

Apply Here: https://www.elrowupncoming.com/

The contest's mission is to find and co-create up and coming talent and help them build their careers so that they can find independent success in the music industry. They are looking to "discover and promote the new headliners of tomorrow."

Several panels of judges will take part in selecting applicants. elrow is looking for two artists from around the world who have both DJ and production knowledge. Successful applicants will be added to elrow's roster of artists for a minimum for one year. It's a must for bedroom artists and dance music-lovers looking to make it in the industry.