Yutaro to play the main role in new live action drama adaptation of anime series "Ojarumaru"!
Two popular Japanese anime series are celebrating their anniversaries this year: Nintama Rantarō celebrates 25 years since its first broadcast and Ojarumaru celebrates 20 years.
To celebrate the occasion of this double anniversary, a special project titled "Nintama 25・Ojary 20 Special Week" is planned for both series and will begin on October 30th where it will run on TV for one week.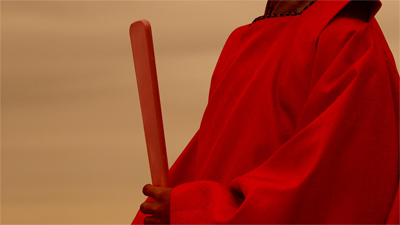 On the final day of the weekly project, November 3rd, "Ojarumaru" will receive its very own 10-minute live action drama titled "Ojarumaru Special: Anime Janaide Ojaru?"
The "Ojarumaru" series broadcast a beautifully matured 17-year-old Ojarumaru last year in "Ojarumaru 17" which attracted a great deal of attention.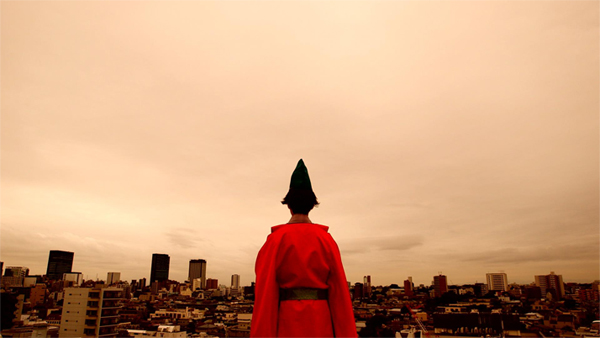 The new live action drama will bring to life "Ojaru 17" by placing the mysterious and beautiful young boy in modern Tokyo. Playing the young boy is none other than Yutaro, model and charisma clerk at a second hand clothes shop. Together with his androgynous and "genderless guy" style, Yutaro will ensure the mystery of the young boy in his acting.
Don't miss Yutaro in the new live action drama adaptation of Ojarumaru!
■Information
"Ojarumaru Special: Anime Janaide Ojaru?"
Broadcasting: Friday November 3rd at 18:00-18:10
NHK Online: http://www.nhk.or.jp
Yutaro Official Website: http://yutaro.asobisystem.com
Nintama Rantarō Special – "Saraba Ninjutsu Gakuen"
<Part One>Monday October 30th at 18:00-18:20 / <Part Two>Tuesday October 31st at 18:00-18:20
Nintama Rantarō will quit Ninjutsu Gakuen?! One day, Rantarō is bent on word from his teacher that he has been disqualified as a ninja. Shocked, he leaves the school and goes on his way. At the same time , a new evil stirs at Dokutake Castle…
Ojarumaru Special – "Saraba Mattari no Hibi yo"
<Part One>Wednesday November 1st at 18:00-18:20 / <Part Two>Thursday November 2nd at 18:00-18:20
The people of Moonlight Town where Ojarumaru resides live eccentric lives. But one day, people's appearances begin to change gradually.
Nintama Rantarō Special – "Ninjutsu Gakuen Nyuugaku An'nai! no Dan"
Friday November 3rd at 18:00-18:20 "
RELATED ENTRIES
Yutaro Features in PUMA's Promotional Material For 80's Fast Rider Sneakers

Inspired by their Fast Rider sneakers from the 80's, PUMA has forged two new models of the running shoes: the Future Rider Ride On and Style Rider Ride On. A special website went live in Japan featuring Japanese actor and model Yutaro as the model for promoting the sneakers.

The new models feature a cool and fun street style design for the new generation while retaining but revamping that retro look. Yutaro, who began his career from the age of 15 working in a second-hand clothing store and eventually went into modellingーand this year featured in the Japanese drama series Sherlockーdons the Ride On's and walks the streets of Tokyo in the photo shoot wearing outfits co-ordinated by himself.

In an interview for the promotion, Yutaro looked back at the complexes and indifferent personality of his past and how he grew as an individual after getting into modelling and working. He said his world became more colourful like the Ride On sneakers.

Future Rider Ride On

These sneakers feature an iconic pop style combining vibrant colours like neon green, red, and blue. The lightweight uppers are made from ripstop nylon with a suede overlay an minimum padding. The mid soles are made from the new Rider Foam which has high resilience. The outer soles and TPU stabilisers are made with superior comfort and stability in mind.

Style Rider Ride On

The eye-catching blue Style Rider Rider On's are made with TPU gel and boast an upfront fun street style. These sneakers are also made with the newly-developed Rider Foam on the mid soles. The thick mid soles are lightweight and cushioned, and the sneakers enjoy a strong grip.

Both styles have ridden the wave of generations to reappear in current times. Be sure to check out the special website featuring more content with Yutaro and Riders.

Information

Future Rider Ride On

Price: ¥9,000 (Before Tax)
Stock No.: 372838
Colours: 1

Style Rider Ride On

Price: ¥11,000 (Before Tax)

Stock No.: 372839
Colours: 1

Now available at PUMA stores, the PUMA online store, and select stores in Japan.

PUMA RIDER Special Website: https://puma-rider.com/ 

Yutaro Official Website: https://asobisystem.com/talent/yutaro/

A Date With Yutaro: Soaking Up the Japanese Summer Sun & Visiting the Art Aquarium | Tokyo Stroll

It's been a while since our last date with Yutaro. He's been very busy with film shoots. He had some spare time today so we paid a visit to Nihonbashi for our next date. "ECO EDO Nihonbashi: Enjoy Cool Edo With All Five Senses" is an event held every year in the Nihonbashi area which takes the Edo period cultural idea of "coolness"―an in, to enjoy being cool during the summer-and puts a modern spin on it. There are many exciting things to look forward to, including the art aquarium which proves massively popular every year.

We gave ourselves more time to arrive at the meeting place to be in the safe side, but it seems Yutaro-kun was already there waiting for us!

Nihonbashi Information Center | IPPIN CAFÉ "Sparkling Herb Tea" – ¥518 (Tax Included)

"Here, you must be boiling." Yutaro-kun kindly offers a cup of IPPIN CAFE's limited-edition sparkling herb tea. It's a delicious mix of fizzy soda and lemon, a perfect refreshment for the summer. Since he ordered takeout the drink came with a goldfish straw. Goldfish are a staple sight during Japanese summer festivals so it's very fitting for the occasion! 

With our drinks in hand, it's time to head to Nihonbashi for our Edo summer date!

Wind-Chime Forest Path

Lining the path between Fukutoku Shrine and Fukutoku Garden is the Wind-Chime Forest Path where around 200 Edo-style wind chimes dangled. This year, during the evenings, the path is illuminated with beautiful lighting. 

When the breeze rolls past the wind chimes ring one by one-a cool and refreshing sound.

"I hear each one of these Edo wind chimes are individually handmade by craftsmen."

When you hear the sound of the wind chimes it makes you feel cool like a gentle breeze of the wind.

After strolling along the Wind-Chime Forest Path we make our way towards this year's ECO EDO Art Aquarium event.

The moment we step instead Yutaro is already dazzled by all the goldfish: "Wow! I knew about this place from what I'd seen online, but this my first time here! This art aquarium really is something!"

The full title of the event is "ECO EDO Nihonbashi ART AQUARIUM 2019 ~Edo, Coolness of Kingyo~ & Night Aquarium."  Goldfish were a huge part of the common culture in Nihonbashi during the Edo period. This event recreates that and brings that "coolness" aspect while combining it with contemporary art by having people observe the fish in lots of different artistic environments.

Super Oiran

"This is the biggest fish tank, apparently it has 3,000 fish swimming inside!"

"Seeing the light reflect on the water from the illuminations lets you see the fish in a different light, doesn't it?"

Looks like Yutaro-kun is having a lot of fun taking photos.

He's equally interested in just about every fish tank!

These other fish tanks have a different aesthetic to them. Their Japanese-style designs make for great photos.

Kaleidorium 3D

"This one's beautiful, it's like a kaleidoscope."

It really does look like one. When you take a peek instead you can glimpse all kinds of colourful fish gently swimming around.

Ceiling Kingyo

"There're goldfish swimming on the ceiling too. So cool! This aquarium is incredible. It brings together the great culture of Edo and contemporary art."

The Art Aquarium bustles every single year with visitors, but this year will mark its last run. It's being held at Nihonbashi Mitsui Hall, so if you have the chance to go then please do.

We of course checked out some local Nihonbashi treats too! We stopped by morozoff for some cheesecake after the aquarium.

morozoff Kamadashi Cheesecake (Goldfish) – ¥270 Each (Tax Included)

These cute cheesecakes with their goldfish designs are available for a limited time only. They're filled with sweet red bean paste. They perfect with iced tea.

"Got some! Let's eat them while we head back."

Goldfish Lantern Walkway

Our first date in Nihonbashi was so much fun. While on the date Yutaro-kun spoke about the new live-action film he's in, Kaguya-sama: Love Is War.

"It's a romance film with mind games to try and make the other person confess their love. I play the character Tsubasa. His number one highlight scene is the kabedon scene. That was my first day shooting, so I was super nervous, but I got along well with the other actors, and the atmosphere on set was harmonious, so I was able to relax for the shoots. Tsubasa is a genuine guy who will believe things that have been said to him in earnest. You've definitely gotta check out all his scenes throughout the film!"

"A lot of the cast are the same age as me, so we were all energetic together in the waiting room. There's a scene at the end where all the cast get together. It took 3 days to shoot so we ended up getting along really well."

"This film has made me realise that love comes in many shapes, and that mind games happen in a variety of ways between guys and girls. There's cute scenes that express that small bit of pride that teenagers have, the embarassment they feel, when they get butterflies, scenes that will warm your heart. The film has various elements to it so I thoroughly enjoyed watching it myself. I hope that couples in love in their teens and twenties watch it, and I also hope that married couples watch it and crack up laughing too."

"In the film it's summer break, and they go and see fireworks and stuff. It's definitely one to watch durnig the summer. You're gonna come watch it too, right? Shall we go?"

An offer we cannot refuse! We'll definitely go and see it with you, Yutaro-kun! 

Model: Yutaro

Writer: Yuki Yokoo

Photographer: Kayo Sekiguchi

Information

ECO EDO Nihonbashi 2019 ~Enjoy Cool Edo With All Five Senses~

Running: July 5, 2019 – September 23, 2019

Location: Nihonbashi Area

TEL: 03-3242-0010 (Nihonbashi Information Center)

Event Page: https://www.nihonbashi-tokyo.jp/en/ecoedo2019/

ECO EDO Nihonbashi ART AQUARIUM 2019 ~Edo, Coolness of Kingyo~ & Night Aquarium

Running: July 5, 2019 – September 23, 2019

Location: Nihonbashi Mitsui Hall Floor 5F (Entrance at 4F),  COREDO Muromachi 1, 2-2-1 Nihonbashimuromachi, Chuo Ward, Tokyo

Opening Hours: Art Aquarium 11:00-19:00 / Night Aquarium From 19:00

[Sun-Fri] 11:00-22:00 (Last Entries 22:00) [Sat & days prior to public hoiday] 11:00-23:30 (Last Entries 23:00)

Access: Directly connected to Exit A6 of Mitsukoshimae Station, accessible on the Tokyo Metro Ginza Line and Hanzomon Line / Directly connected to Shin-Nihombashi Station / 8-minutes on foot from East Exit of Kanda Station JR 8-minutes on foot from Nihonbashi Exit of Tokyo Station

TEL: 03-3270-2590

Event Page: https://www.nihonbashi-tokyo.jp/en/ecoedo2019/contents/005.html

Kaguya-sama: Love Is War Film

Release Date: September 6, 2019

Adapted from the manga of the same name by Aka Akasaka (Shueisha/Weekly Young Jump)

Cast: Sho Hirano (King & Prince), Kanna Hashimoto, Hayato Sano, Natsumi Ikema, Nana Asakawa, Mayu Hotta, YUTARO, Takashima Masahiro, Jiro Sato

Official Website: https://kaguyasama-movie.com/

TALENT PROFILE

Yutaro

Yutaro was born in Hiroshima on June 3rd 1998. His modeling career has earned him lots of attention as a fashion icon of the new generation. The famous model also works as a "charisma" shop assistant. Yutaro has gained his reputation as a "mysterious and handsome guy" from his appearance on Japanese variety shows. His debut was made on the show "Gyoretsu no Dekiru Horitsu Sodanjo" and has since then appeared on numerous different TV shows. He challenged himself to appear on stage for the very first time in March this year and is gaining popularity by the day for his diverse work.

Lorenzo Ferro and Yutaro Discuss the True Crime Film 'El Angel' | MMN Interview

The 2018 Argentine-Spanish true crime film El Angel is set to hit theatres in Japan this year on August 16.

The movie is inspired by the real-life Argentine serial killer Carlos Robledo Puch. It was screened at the 2018 Cannes Film Festival and was chosen for the Best Foreign Language Film at the 91st Academy Awards in the Argentine category. The film caught public attention and has enjoyed great success, and that's in huge part thanks to Argentina actor Lorenzo Ferro, a newcomer who has made his acting debut with his role as Puch. He plays the character naturally and effortlessly, capturing the seemingly "pure" looks of Puch coupled with his evil intent, a killer who had free reigns to do whatever he needed to do to achieve his goal. The 60s-70s fashion that Ferro dons in the film is also a highlight worthy of note.

MOSHI MOSHI NIPPON spoke to Ferro who came to Japan to promote the film, and Yutaro, who is the same age as Ferro, and is a model that has recently become very busy in the acting world. We questioned them about them about the film, the character role, and fashion.

*Interview translated from Japanese.

──What are your thoughts after having seen El Angel, Yutaro?

Yutaro: This was actually my first time watching an Argentine movie. The first thing that piqued my interest was the unique sound of the language. With the story, when I heard that it was about a serial killer I thought it would be a pretty graphic portrayal, but it wasn't. Even people who aren't good with graphic and shocking kinds of films would be able to watch this.

──That kind of reasoning and moral compass [which the film depicts] makes you feel kind of uneasy, doesn't it?

Yutaro: Obviously the things that the protagonist Carlos does is against the law and morally wicked, but he himself doesn't believe any little thing he does is bad. He moves on instinct which in his mind is somehow acceptable, and that's dangerous. Was it hard for you to create the character, Lorenzo?

 

Lorenzo: It really was tough. I hadn't played a character until then, so the first thing I had to learn was just being in front of a camera. Playing the role came after. I had to become "friends" with the movie and "friends" with the camera. Those were the first things I needed to do to fulfill my commitment.

The whole shoot took around a month and a half, but prep time was half a year. During that time I practised playing piano and mastered riding a bike. It was a lot of work, but when I finally saw the completed movie, I felt it was definitely worth all the effort.

Yutaro: When you're playing someone who is far from anything like yourself, prep time is really important, isn't it? You have to gather material on the role and really use your imagination. I also make sure to properly communicate with the director before shoots. I ask about the film's theme and intent. If our perceptions don't match then it's not going to hold up on screen.

Lorenzo: It's definitely important to respect the director and communicate with them effectively. When we were filming, I wanted to make sure I didn't forget to see the director as a friend. For instance, if the hierarchal relationship is overly strict and the director is the kind of person to look down on you and order you around, then you can't build trust. I also think the best kind of relationship is when you can give your own opinion. Saying to them like, "That was no good, was it?" [laughs] "Why do I gotta do the same thing 40 times!?" You should be frank and express your doubts.

Yutaro: Speaking of that, it's important to have trust with your fellow cast members too. I believe that even if you're filming together, if you can't build that trust, that subtle distance between you will be conveyed [in the scene]. You yourself have got to try and converse with them in a positive manner. Go out for a meal together before a shoot, talk together about your roles.

──You live your days laboriously, Yutaro, including as an actor. What does a time look like for you when things get particularly tough?

Yutaro: I've recently been doing a lot of shoots for multiple films at the same time. When that happens I find it very important to maintain retention so that I don't forget my roles. In that sense, I also find that it's important to look at how you spend your time outside of shoots when you're working an acting job.

Lorenzo: Oh, yeah! Having spare time during shoots is a curse as an actor [laughs] Even if you fire yourself up―preparations are done, you've done your warmups, and you say, "Right, time to shoot!"―you have to start from zero again if you have time until the next shoot. That happens quite a lot.

 

──So you're demanded to have self-discipline too. El Angel is set in 1970s Buenos Aires. The fashion and interior designs seen in the film really stood out.

Yutaro: For me personally the women's clothes left an impression on me, particularly the one piece that Carlos's mother wears. The clothes that Carlos wears in each scene too. They're plain and simple but cool. I liked the leather jacket he wore when he went on a double date with his pal Ramón.

Lorenzo: Wow, you really took in at all the little details. The influence for Carlos and Ramón was drawn heavily from James Dean and Marlon Brando who were both popular actors at the time.

Yutaro: Oh, really?

Lorenzo: Like smoking cigarettes and wearing a leather jacket. We naturally had an amazing stylist who prepared our outfits for us. We were both also conscious of people like James Dean and Marlon Brando when we played Carlos and Ramón.

──What kind of clothes do you like, Lorenzo?

Lorenzo: I usually wear the kind of thing I have on now. I have a lot of rough-looking clothes. I really like fashion, my wardrobe is packed [laughs] The more clothes you have the harder it is to decide what to wear, so I really want to just wear the same t-shirt, pants and shoes all the time [laughs].

Yutaro: I looked at your Instagram, you wear t-shirts with Japanese games and anime characters on them, don't you? You have a Super Mario one on today, and I saw a Pokémon one on your Instagram. I like how you venture to wear t-shirts of games that were popular a while back now.

Lorenzo: Really? Thanks, that makes me happy. The overalls you have on now are really cute, but I think that's because it's something that would suit you. If I wore something like that I'd probably look like a clown [laughs].

Yutaro: Do you have a criteria when picking out a character t-shirt?

Lorenzo: Well, I try not to wear t-shirts of franchises I don't like, or games I haven't played yet, or of bands I've never listened to before [laughs]. I'm wearing a Mario t-shirt today but there's still much I don't know about Japanese games or culture. I'm interested in many different cultures of many different countries, so I want to know more about Japan.

Yutaro: In that case, let's go shopping together in Harajuku next time!

Writer: Takanori Kuroda

Photographer: MURA

Models: Yutaro, Lorenzo Ferro

Translator: Joshua Kitosi-Isanga

©2018 CAPITAL INTELECTUAL S.A / UNDERGROUND PRODUCCIONES / EL DESEO

Information

El Angel

Release Date: August 16, 2019 (Japan)

Cinemas: Shibuya CINE QUINTO, Human Trust Cinema Yurakucho, Shinjuku Musashino-kan, and elsewhere across Japan

Director: Luis Ortega

Producers: Pedro Almodóvar, Agustin Almodóvar (Wild Tales, 2014) 

Distributor: Gaga Corporation

Running Time: 115 Minutes

Japanese Subtitles: Rie Harada

Rating: R15

Official Website: https://gaga.ne.jp/eiennibokunomono

©2018 CAPITAL INTELECTUAL S.A / UNDERGROUND PRODUCCIONES / EL DESEO

TALENT PROFILE

Yutaro

Yutaro was born in Hiroshima on June 3rd 1998. His modeling career has earned him lots of attention as a fashion icon of the new generation. The famous model also works as a "charisma" shop assistant. Yutaro has gained his reputation as a "mysterious and handsome guy" from his appearance on Japanese variety shows. His debut was made on the show "Gyoretsu no Dekiru Horitsu Sodanjo" and has since then appeared on numerous different TV shows. He challenged himself to appear on stage for the very first time in March this year and is gaining popularity by the day for his diverse work.

Tokyo Stroll: An izakaya date with Yutaro at Sai in Shibuya

Shibuya―Tokyo's central hub for youth culture and fashion trends. This commercial and business centre is one that never sleeps: it is always bustling with people enjoying themselves whether that be shopping with friends, going on dates with their special someone, and pretty much anything you can think of a young person doing in one of the most popular parts of a city like Tokyo.

This is where Yutaro-kun is taking me on our next long-awaited next date. It's little more of a grown-up date than usual this time as we're going to an izakaya. Yutaro-kun is crazy about umeshu, or "plum wine," so he's taking me to a place that stocks a wide variety of tasty drinks. This is our first time drinking together. My heart is pounding.

Our destination is Sai, an izakaya with private booths and charcoal fires for cooking yakitori. It's a 5-minute walk from Shibuya Station's Hachiko Exit. It's on the third floor of the building directly in front of the Udagawa Kōban police station. The bar has around 100 varieties of umeshu as well as food and meals made using them. The wall is lined with wine bottles as far as the eye can see. I'm already getting excited.

The menu lists where each wine is produced by prefecture along with descriptions of each drink. I'm interested in trying the umeshu from the region I was born in, but there's lots of other delicious sound ones too so I'm spoiled for choice.

"What shall we do? Want to compare different drinks?"

Yutaro-kun is quick to jump on board the idea. He's so manly!

Umeshu Taste-Comparing Set (3 Drinks): ¥1,000

This taste-comparing set comes with three types of umeshu. It's an 'introductory-level' set that rings true as all three varieties are very easy to drink and each of their flavours are completely different. The Akatan Umeshu produced in Nara Prefecture is made with unripened plums farmed from Nara. It has a refreshing taste and the flavour of the plums is very rich. The Kishu no Yuzu Umeshu from Wakayama is made with plums from Wakayama Prefecture and the fresh juice of yuzu fruits from Tokushima Prefecture. It's sweet and sour with a refreshing flavour complemented by the citrus fruits. The Hotei Fuku Ume Nigori Umeshu from Osaka is made from highly valuable plum wine that has been aged over a long period of time. It's mixed with plum jam and pieces of fresh plum to give it a sweet and thick texture.

As well as this introductory-level set there's the mid-level set that focuses on shochu, an upper-level set with a wide variety of drinks, and an extra set that features fruit sake.

"Mm, this one's delicious! It has a real citrus-y feel. Ah, but the Hotei Fuku is good too."

Yutaro-kun looks like he's really enjoying drinking and comparing the different varieties of umeshu.

My heart beats fast seeing his adult side drinking sake. Huh, am I drunk already?

Zeppin Caesar Salad: ¥780

The Caesar salad comes with a specially-made egg salad dressing made from soft-boiled eggs. It's fun mixing the dressing. After mixing it enough we pour it over and tuck in!

"Do you eat tomatoes?"

I'm happy how considerate he is in portioning out the salad.

Seafood Carpaccio: ¥720

We both enjoy a carpaccio together made with fresh fish bought on the day and a jelly made with Kishu Akai Umeshu. Today's fish ingredient was fatty salmon!

The amazing flavour of the salmon comes through the centre of the refreshing umeshu jelly.

Pork Spare Ribs: ¥820

Kishu Umeshu is this izakaya's No. 1 recommendation. These spare ribs are cooked slowly in it, giving them a rich and intense flavour as well as a subtle sweetness.

They're too delicious I could eat as many as they'd give me!

"So tender! So delicious! This is true happiness!"

Yutaro-kun never changes, he's always so energetic when eating something tasty.

"Thank you for the meal."

The umeshu and umeshu food was amazing, but what makes me happy more than anything is that I got to drink with Yutaro-kun. I wonder where our next date will take us?

Information

Sai

Address: JOW Bldg. Floor 3F, 30-5 Udagawacho, Shibuya, Tokyo

TEL: 03-3770-6770

Official Website: https://izakayasai.owst.jp/

Tokyo Stroll Special: A cozy lunch date at home with Yutaro

Normally, Yutaro-kun takes us on a date to hot spots around town, but in this special edition we're staying indoors. He's planned a laid-back morning where he'll wake up early and make us breakfast, and afterwards take us on a stroll around the area close to the house.

Since this is a special edition, there'll be an interview with Yutaro-kun too. We spoke with him about his role in 3D Kanojo Real Girl and other things.

Today is a date at home. We made sure to arrive at the arranged time, but…

Are you still asleep? Are you awake?

It's hard to tell, he still seems dozy.

First thing's first, checking today's weather on TV. Seems the weather will be nice today.

What kind of day will we have…?

After sleeping in until noon, it's time for lunch. Yutaro-kun is making us Gaprao from scratch!

He changes out of his pajamas, puts on an apron and gets straight to cooking.

He slices up the vegetables and fries them. His technique shows that he's definitely done this before. It's nice to have a boyfriend that can cook♡

ーーDo you cook regularly, Yutaro-kun?
I cook when my older sister or friends come over. I made gyoza with my sister recently!

ーーWhat's your speciality?
I'm not sure if you can call it a 'speciality' (laughs), but curry.

ーーWhat's a dish you'd want your girlfriend to make you?
I like curry, so curry like this again!

Yutaro's specially made Japanese style Gaprao is seasoned with mirin, shoyu and sauce!

Lunch is served! The dish has rice, minced meat and vegetables, all of which is topped with a sunny-side-up fried egg.

Itadakimasu!

The seasoning is extremely delicious and was made short work of.

The fact that Yutaro is so good at cooking… does this make him the most perfect guy around?

After finishing food it's time to laze around and read a magazine.

We check out lots of different magazines, ones on foreign culture, Japanese culture, and so on.

ーーWhat's a place you want to visit most right now?
I like cold places, so if we're talking Japan then Hokkaido. If overseas, then perhaps Finland.

ーーDo you have a recommended sightseeing spot?
Ura-Harajuku in Harajuku has a bunch of shops and there's not that many people around so I go there a lot.

ーーWhat do you do most often on your days off?
I don't really like staying at home so I might invite my friend to see a movie or go eat. I go and meet up with people I want to see.

We've lounged around at home plenty now, so it's time to take a walk around the neighbourhood.

We take just a handbag with us and walk along at a steady pace. Going on a date just strolling around without any plans is absolute bliss.

We stopped by a nearby café and basked in the sun.

ーー3D Kanojo Real Girl comes out in September. How was filming for it?
It was very hot that day (laughs). But I got along really well with the cast and staff. For the first time in my life I really felt I experienced my adolescence.

ーーWhat role do you play?
A frank guy with cat ears. I appear from the start to the end and move around a lot, so I'd be happy if everyone looked out for me when they watch.

ーーFinally, what's the highlight of the movie for you?
Each character is interesting. The characters are all unique in their own way, but somehow it all really comes together. The cast get along really well in this movie. I hope everybody looks forward to it.

That's it for today's date. It was fun going outside, but having an indoor date with Yutaro-kun and chatting was a fun time too.

You can find the details of the movie that Yutaro-kun will be in here. Be sure to check it out!

Photographer:Kayo Sekiguchi

Tokyo Stroll: A Kimono Date With Yutaro to Climb Mount Fuji in Tokyo at Hatonomori Hachiman Shrine

The first date of 2018 with Yutaro was to visit a 'power spot' so we can have a wonderful year this year too. That being said, we went to "Hatonomori Hachiman Shrine" in Sendagaya which is next to Harajuku. This was our hatsumou, the first shrine visit of the New Year, and we went wearing kimono.

Hatonomori Hachiman Shrine is a 5-minute walk from Kita-Sando Station via the Tokyo Metro Fukukoshin Line, just one stop from Meiji-Jingumae Station in Harajuku. It's super easy to get there from Harajuku or Shibuya. You can also walk there in 5-minutes from Sendagaya Station if you take the JR Sobu Line.

Hatonomori Hachiman Shrine has a long history, even going as far as to be recorded in the Edo meisho zue, an illustrated guide to famous Edo places that was published at the end of the Edo period. The shrine grounds features the shogidou, where a huge Shogi (like chess) piece is enshrined; the Koga Inarisha shrine where the Koga-Gumi, a group of ninja serving the Tokugawa Shogunate, would pay reverence; a Noh stage; the main building that was completed in 1993, and more.

According to the Shinto chief priest Hirano, the oldest things in the shrine grounds are the 3 ginkgo trees planted there. If you visit the shrine, be on the lookout.

We finally arrived. After bowing, we headed through the torii gate and onward towards the shrine. We cleanse our hands and mouth before praying. I wonder what could he be praying for? He has an unusually serious expression.

After praying, we climbed the fuji-zuka, a manmade mound made to imitate Mount Fuji. It has received much attention as a 'power spot,' a place believed to heal visitors through special energy. The Edo period was a time when it was difficult for people to climb Mount Fuji, so common folk would look to fuji-zuka as Mount Fuji for their worshipping.

It is said that Hatonomori Hachiman Shrine was constructed in 1789, and the fuji-zuka, the oldest still standing in the city, was designated a Tangible Folk Cultural Property.

Yutaro-kun hasn't climbed Mount Fuji before, so this will be his first!

Mount Fuji has 5 stations you can stop off at leading up. Climbing fuji-zuka was tougher than we thought, so we agreed to wear sneakers next time. While being cautious we continued our climb without falling.

Writing from the Kansei era is written on the komitake sekison daigogen at the 5th station. You can't help but feel the length of the fuki-zuka's history at Hatonomori Hachiman Shrine!

The view from the top is amazing! When you see the tree-wrapped shrine grounds, your heart feels gentle and calm.

"It's a dream come true that we can climb Mount Fuji in Tokyo."

We took a different route going down. This route is steep too!

After we safely reached the bottom, we receive a goshuin shrine stamp to commemorate today's Mount Fuji worship. The ceremony fee is ¥300. Be sure you get one too after reaching the top!

Finally, we drew one of Hatonomori Hachiman Shrine's unique "Hato Mikuji." The omikuji blessing was "small blessing" (sho-kichi). After reading the omikuji carefully, we tied it to tie a link with the gods. Before we knew it, the date had come to an end.

How was this first kimono date? If you're thinking you want to walk around Harajuku in a kimono like Yutaro, then we recommend checking out a rental kimono store. The kimono worn today was rented at the Moshi Moshi Kimono Salon in Harajuku. Please enjoy yourself by going out in a kimono with your friends or on a kimono date with that special someone.

Model:Yutaro

Yutaro was born in Hiroshima on June 3rd 1998. His modeling career has earned him lots of attention as a fashion icon of the new generation. The famous model also works as a "charisma" shop assistant. Yutaro has gained his reputation as a "mysterious and handsome guy" from his appearance on Japanese variety shows. His debut was made on the show "Gyoretsu no Dekiru Horitsu Sodanjo" and has since then appeared on numerous different TV shows. He challenged himself to appear on stage for the very first time in March this year and is gaining popularity by the day for his diverse work.

Photographer: Kayo Sekiguchi

Writer: Sayuri Mizuno(ASOBISYSTEM)

Translator: Joshua Kitosi-Isanga

"Real Girl" Live-Action Support Cast Revealed—Yutaro & More!

The cast for the live action adaptation of Real Girl (3D Kanojo) has finally been announced, a tale not of beauty and the beast, but one of beauty and the otaku – one of pure love.

Playing the role of the handsome Mitsuya Takanashi, who goes to the same high school as protagonists Hikari Tsutsui and Iroha Igarashi, is 18-year-old Hiroya Shimizu (The World of Kanoko, 2014; Solomon's Perjury, 2015; Chihayafuru series).

Although he may be good looking, he does have a bad side to him. He is interested in Iroha but is hostile toward Hikari. Actor Hiroya Shimizu commented about playing Mitsuya, saying "I ad-lib, sometimes to the point that I completely lose sight of the character."

Shimizu has never played the role of a 'handsome boy' before. "For me, this was one of the challenges of working on this film. To the people that will watch it: please prepare a change of abs. For me personally, I have overcome a hurdle, but you'll see what I mean. It's amusing on a realistic level."

Taking the role of the energetic Arisa Ishino, who is in the same year and who is in love with Mitsuya, is 19-year-old actress Yuri Tsunematsu (Before We Vanish, 2017; Sagrada Reset, 2017; NHK Taiga Drama Sanada Maru). Tsunematsu is receiving much attention right now as a young and talented actress.

"[Arisa is] a bright and powerful girl," she explains. Looking back on the filming, she says "Although it was my first time meeting some of the people from the 6 cast members, we got on so well. It was fun getting to act with them." Tsunematsu adds, "I want people to watch this movie knowing full well how on good terms we all were with each  other, something us lot could only portray!"

Playing the role of 2D-loving otaku girl and Tsutsui's underclassman Sumie Ayado is 17-year-old Moka Shiraishi (Haruchika, 2017) who won the grand prix at the 7th Toho Cinderella Audition.

Shiraishi gave comments about her character, saying "She's like a girl living only in my world. She has experience her first love and will grow from it." She goes on to talk about the film. "Love has the power to change people. The film shows that."

"The 6 of us are from the same generation, and our personalities all clashed together to make this film. It's vivid and lively. It teaches one to think about the wonders someone. Enjoy your youth together with us on the big screen!"

Lastly, playing the part of Tsutsui's one friend and kind, cat-ear loving otaku Yūto Itō is the hugely popular 19-year-old model and clothing store charisma clerk Yutaro, who also has a series of articles here on MOSHI MOSHI NIPPON where readers get to join him on his dates.

Yutaro boasts huge popularity from people of all ages for his pure and cute appearance and unique fashion style. He work doesn't stop at modelling – he has also appeared as an actor in a TV drama, and now in this movie!

Yutaro let us in on his mental state after the filming. "I was saved by everyone around me. I was anxious at first because this was my first time shooting a film, but the cast were the same age as me and so we got along immediately which made me really happy. I was also able to consult on various things about the shoot, so I was able to tackle it without worry."

He finished by saying, "I was happy over the past one-and-a-half months I spent as Itō in such a beautiful environment."

Producer Comment:

"Generally speaking, Mitsuya, Ishino, Ayado and Itō are support characters, but when we wrote the script, we didn't want it to just be about Iroha and Tsutsui. We wanted people to be able to sympathise with one of the other four too, so we paid close attention to drawing out their stories and individualities too.

"So when we were casting for the roles, we made sure to pick people that would faithfully portray the four of their personalities.

"Filming was pretty rough since it was the middle of summer, but the six of them really got along and acted with so much energy. I think that atmosphere properly spilled over into the film too. Please look forward to seeing the completed production."

The cast deepened their relationship and worked hard together while enjoying their youthful days on set. That aspect has been projected onto the big screen in an ultimate love story that will charm both guys and girls of any age alike.

We look forward to laughing and crying at this love story of a beautiful girl and an otaku, played out by three 'real' girls and two 2D loving otaku.

◼︎Information

"Real Girl (3D Kanojo)" (Live Action Adaptation)

Release Date: Autumn 2018

Homepage: 3dkanojomovie.jp

©2018 映画「3D彼女 リアルガール」製作委員会 ©Mao Nanami / Kodansha Ltd.

Tokyo Stroll: A Christmas date with Yutaro at Tokyo Tower wrapped in sparkly illuminations

A late-night date is nice once in a while, am I right? Well, for the first time since the initiation of this series, that's where we're headed.

We went to Tokyo Tower where one can gaze at the bright and sparkly nightscape of the city.

Our meeting place was the entrance to Tokyo Tower. Yutaro-kun had arrived early. Maybe because we're meeting at night? It has a slightly more mature vibe to it than usual.

"Geez, it's cold!!"

Yutaro-kun is always in good health.

At the entrance of Tokyo Tower is the city's biggest Christmas tree – one that's 60 years old. Its 60,000 or so decorative lights are so entrancingly beautiful they make you forget about the cold!

These illuminations will be up until February 28th. They are on between 16:00-22:00, with a special light show running every 30 minutes. These colourful and sparkling lights are a must-see. Yutaro-kun was spellbound by all the different colours of the illuminations too.

There's lots of other great places to take photos around the entrance too besides next to the tree. Taking an interposed photo with the lit-up mini Tokyo Tower or heart-enveloped Tokyo tower will most certainly be a memorable occasion.

■Information

Tokyo Tower Winter Fantasy 〜Orange Illumination〜

Running: November 2, 2017 – February 28, 2018
Time: 16:00-23:00
Location: Tokyo Tower front entrance
The "Orange Garden Lighting Show" runs every 30 minutes between 16:00-22:00 every day. The final show is at 22:00.

After getting our fill of illuminations, we made our way to the Main Observatory of Tokyo Tower. The elevator made a steady climb up 150m.

When we arrived at the Main Observatory, there it was. Tokyo's night skyline. It was a most spectacular view and looked like an entirely different place from the Tokyo we spend our time in.

"This is my second time in Tokyo Tower. It might be my first time to come at night."

The Main Observatory is currently holding a projection mapping event called "CITY LIGHT FANTASIA." They use the windows and floor of the observatory to make it look like Tokyo Tower is snowing.

There's a photo spot in conjunction with the event too. The lights are turned on at this spot, so you can take beautiful photos even with your phone. Look out for the snow crystals changing colour as time passes too!

"It really looks like it's snowing!"

Snow was falling everywhere we walked around the observation deck. This was also part of the "CITY LIGHT FANTASIA" performance. Snow was emulated by lasers which sparkled as it fell. The highlight of the event was experiencing this snowy environment with the Tokyo nightscape as the backdrop. The snowfall "Diamond Dust" experience runs for 15 minutes.

■Information

CITY LIGHT FANTASIA

Running: November 15, 2017 – January 31, 2018

Time: 18:00-22:50

Location: Tokyo Tower 2F Main Observation

Price: Costs only the observation deck fee all the way to the Main Observation

After being satisfied with seeing the nightscape, we went to the official shop where they sell souvenirs. They have Tokyo Tower merchandise you can't get anywhere else, so be sure to find your favourite that captures your memory of heading up to the Main Observation.

Straight ahead after leaving the shop is the Tokyo Tower Love Power Spot "Another Diamond Veil" made by Swaroviski. It's famous as a 'power spot' radiating with loving energy, so don't forget to check this out if you want to increase your chances of love.

Both of us were tired after so much fun, so we took a breather at "Cafe La Tour" located in one corner of the Main Observation. Yutaro-kun ordered his favourite match drink without hesitation: the "Koi Uji Matcha Late Float" which costs ¥520 (tax included).

Yutaro-kun, thank you for always sharing with me!

This café has window seats, so you can enjoy your food and beverages while gazing over Tokyo. It's a great spot for viewing the city scenery while kicking back and relaxing.

■Information

Cafe La Tour

Open: 9:30-22:30

TEL:03-3433-1850

After unwinding at the café, our Tokyo Tower date came to an end!

My end-of-year was spent with Yutaro-kun who vibe was a little different from usual. I wonder what kind of Yutaro-kun I'll get to meet next year? I  pray that I can have another fun date with him next year too!

■Information

Tokyo Tower

Address: 4-2-8 Shiba Park, Minato, Tokyo

Price: Adults ¥900 / Elementary & Middle School Students ¥500 / Children over 4-years ¥400

Main Observation (150m): 9:00-23:00 (last entries 22:30)

*Last entries may be carried out earlier during busy periods.

Tokyo Tower Official Website: https://www.tokyotower.co.jp/

Model:Yutaro  @aaaoe__

Yutaro was born in Hiroshima on June 3rd 1998. His modeling career has earned him lots of attention as a fashion icon of the new generation. The famous model also works as a "charisma" shop assistant. Yutaro has gained his reputation as a "mysterious and handsome guy" from his appearance on Japanese variety shows. His debut was made on the show "Gyoretsu no Dekiru Horitsu Sodanjo" and has since then appeared on numerous different TV shows. He challenged himself to appear on stage for the very first time in March this year and is gaining popularity by the day for his diverse work.

Photographer: Kayo Sekiguchi

Writer: Sayuri Mizuno(ASOBISYSTEM)

Translator: Joshua Kitosi-Isanga

Tokyo Stroll: A relaxing date with Yutaro at Shibuya's Cat Cafe MoCHA!

Our cute model Yutaro finally found some time in his busy schedule to go on a date with me! Today we're heading to a spot where you can cure your fatigue after a long day at work. Our destination for today is a cat café! Today Yutaro took me out to Café MoCHA in Shibuya. This cat café is filled with many sofa seats, from which you can gaze at the scenery of Shibuya at nighttime.

This was my first time at this cat café, but Yutaro's second time. Yutaro quickly proceeded as if he was very familiar with it. We ended up on the second floor of Cat Café MoCHA Shibuya. First, we spent time on the upper floor to meet the cats.

Cats, cats and more cats in so many different places – they were here, there and everywhere! Some stayed sprawled out on the swinging seats whilst some came to cosy up with the humans. This was a great opportunity to get to know them.

All of a sudden…

…When did Yutaro get those cat ears?! Did he do this to get into the cat café mood? With a bushy cat toy in one hand, he got closer to the cats. Notice Yutaro is wearing a sweater with a cat character on it in this photo! I wonder if he decided to wear this because of the cat café… anyhow, it's so cute!

"Caaaaaaats!"

"I've got them all!"

I wonder if it's Yutaro's cat ears that attracted all the cats to gather around him? Yutaro waved the bushy cat toy about with one hand, triggering the playful cats. The sight of it healed my tired heart. ♡

Afterwards, we chilled with some cats on a sofa, purring. The sofa was a great spot to look over the beautiful nighttime scenery of Shibuya. It was very…romantic…

After our break, we went straight back to play mode! It was time to play with the cats!

The cats seemed to gradually get tired after all that playing and then it was back to relaxation mode. Why does this cat choose to sit right behind Yutaro?!

And here's one sitting just like Yutaro!

Little by little, Yutaro and the cats became better friends.

>>next page

An SNS event commemorating the 15th anniversary of "Cinnamoroll" will be held! Yutaro's special videos will be uploaded too.

The participatory photo uploading campaign, "#Tsuretette Cinnamon 2017" will be held from the 6th of September (Wed.) to the 4th of October (Wed.). "Cinnamoroll" is the character which gained the first place in the "2017 Sanrio Character Award."

The videos of Yutaro who is a model and charismatic shop worker who is gathering much attention from a wide range of generations with his unique fashion styles will be released.

Yutaro will release videos which show him taking Cinnamoroll to many places. The videos which show Cinnamoroll, a male puppy like a white cloud and the cute-looking Yutaro will surely provide a feeling of comfortableness to the viewers.

The new series "Cinnamoroll #Tsuretette Cinnamon 2017" which will be released on the 6th of September will offer stuffed toys and special items. Cinnamon and his friends will become puppet finger dolls (soft type). Also, a 2 WAY rucksack which is very soft has a pocket to put the soft toy finger dolls inside will also be offered.

In order to participate in the campaign, you have to follow the official account of Sanrio by Instagram or Twitter. You will be enrolled in the campaign officially after uploading the photos taken with Cinnamon and his friends to hash tags "# Tsuretette Cinnamon 2017" or "# Nokkete Cinnamon." Photos taken by the official application of Sanrio "Sanrio AR Application" or photos using Cinnamoroll collaborative stamps which can be obtained by an application "SNOW " can be upload too.

Watch Yutaro's videos and take Cinnamon and his friends with you when going out to take your favorite photos!

■Information

"#Tsurette Cinnamon 2017" campaign

Applicatable date: September 6th, 2017 (Wed.) to 10:00 ~ October 4th (Wed.) 18:00

Application method: Follow the official account of Sanrio with Instagram "@tsuretette_cinnamon" or Twitter "@cinnamon_sanrio" and upload your photos with Cinnamon and his friends with the hash tags "#Tsuretette Cinnamon" or "#Nokkete Cinammon"

・Yutaro and Cinnamons' "# Tsurette Cinnamon 2017 Yattemita Videos"

1st episode "We are always together!!"

2nd episode "Let's go walking!!"

3rd episode "Me and Yutaro!"

4th episode "Give me a ride Cinnamon!!"

5th episode "I have a good idea!!"

6th episode "Cinnamon Senryu (Japanese style poetry)!!"

・"Cinnamoroll #Tsuretette Cinnamon 2017" series

Release date: September 6th. 2017 (Wed.)

Available stores: Sanrio stores, Sanrio areas inside the department stores etc…

Types of the series: 21 items

Puppet (Cinnamon, Moka) 2,808 yen for each

Stuffed toys (Cinnamon, Moka, Cappuccino, Chiffon, Espresso, Milk) 1,728 yen for each

Finger dolls (Cinnamon, Moka, Cappuccino, Chiffon, Espresso, Milk) 540 yen for each

Soft toy stand 1,080 yen

Wagon-like pouch 2,700 yen

Camera-like pouch 2,808 yen

Face-like purse 1,080 yen

Window-attached Boston bag 4,212 yen

Window-attached 2WAY ruck-sack 5,292 yen

Multi smartphone case 3,780 yen

(tax included – all items)

Cinnamoroll #Tsuretette Cinnamon 2017 campaign site:

【Tokyo Stroll】A romantic aquarium date with Yutaro at "Aqua Park Shinagawa" ♡

Shinagawa Station is an easy place to get to as it's connected to many other stations and is accessible from numerous other locations. It's a familiar place to many tourists inside and outside Japan as not only does the Tōkaidō Shinkansen run through it, but the Keikyu Line does too which goes all the way through Haneda Airport and Narita Airport.

Today, we'll be heading to a special little place at Shinagawa Station for a date with Yutaro♡

You may think your eyes are deceiving you and be surprised to find that there's an aquarium amongst all the big buildings and commercial facilities around this area. Located 2-minutes' walk away from the Takanawa Exit of Shinagawa Station, upon a hill, is "Aqua Park Shinagawa".

It's an aquatic paradise that offers a unique show of enchanting illuminations, sounds and an incredible use of technology. The moment we stepped foot inside, we were immediately greeted by fish and water tanks aplenty, lit up in a faint light.

As we went further in, the first thing to come into sight was the "Dolphin Party" merry-go-round (¥500) which had all kinds of aquatic animals that you could ride on. Sea otters, sea lions, shellfish and more—it really makes you feel like you're under the sea.

"I want the dolphin!"

"It's been a while since I've ridden on a merry-go-round"

We got off the Dolphin Party and headed to the next zone, past the twinkling, lit-up wall, over to the "Interactive Live Area".

This place has interactive touch panel fish tanks!

There are real fish displayed inside, but when you press your finger to the screen digital fish appear and begin to swim in unison. You can also see the real fishes' habitats. But we didn't just watch the fish. The touch panels actually teach you a lot about the fish while you play on them.

Each display is different for each touch panel, so make sure to press them all♪

"This tank is amazing!!"

The next area was called "Colors".

It's filled with gorgeous displays of fish and flowers, both decorations and projections. When we went, they were having their first summer event (running until July 2nd). It's a collaboration between the creative company "NAKED," and the theme was "flowers".

We heard that the next one will begin on July 8th when they will display digital art of fireworks. I wonder if Yutaro will come with me again…

>>next page

【Tokyo Stroll】A café date with Yutaro at Jugetsudo, Ginza – eating a rich parfait and Mont Blanc made with matcha and love♡

While shopping complexes such as Tokyu Plaza and GINZA SIX are on the rise, Ginza itself is a city that has been bustling with energy for a long time. It's packed full of traditional and new shops and brings in people from all ages, young and old, and prides itself as the place to go during everyone's days off.

<Related article:【Tokyo Stroll】Strolling around in Harajuku which has a lot of unique spots such as popular graffiti and artistic miscellaneous stores.>

Today is one of those days, so we'll be heading on a date with model Yutaro.

Jugetsudo is a café managed by Maruyamanori that serves tea and nori (seaweed). It's located only a 1-minute walk from Higashi-Ginza. Jugetsudo positions itself as a deliverer of Japanese culture, as not only does it have a shop in Japan, but in Paris too.

Located on the 5th floor of Kabukiza Tower in Ginza, the stylish interior design of Jugetsudo was created by Kengo Kuma. The décor features bamboo throughout the entire café, giving it that Japanese authenticity.

The parks were visible from our seats, making it a suitable location for a relaxing and comfortable date. There were so many great things on the menu so it was difficult to choose what to order, but we went for a matcha parfait and matcha Mont Blanc since they are popular items at Jugetsudo.

"Matcha is my favourite kind of sweet"

The first order to arrive was the matcha parfait which is made using farming methods found in Nakajima. It came with Hōjicha and totaled ¥1,480. The luxurious soft cream uses matcha that is made from mineral-rich soil in Nakajima. Underneath, the parfait is complete with granola, matcha syrup, and matcha kanten. The entire parfait is lavished with matcha, and the soft cream even has matcha powder sprinkled on top. The sweet matcha ice cream and slightly bitter taste of the matcha syrup make for a perfect combination! This is a sweet that anyone can get down with, even people who aren't too good with sweet stuff.

"The powdered matcha on top of the soft cream is subtly bitter and delicious!"

"Wanna try?"

Of course, the Hōjicha that comes with the parfait is great too. The Hōjicha you will normally find being sold is made with second and third buds, but the Hōjicha in Jugetsudo boasts first buds. It's a sweet and satisfying taste.

"Whew!"

The second order to arrive was the matcha Mont Blanc and cold-brew tea set which came to ¥1,450. The Mont Blanc is made with a matcha cream that has a slight bitter taste to it, and chestnut paste, to bring out a rich flavour. You eat the cake with chestnut on top, and as you approach the center you'll find a big chestnut inside. The chestnuts used as Japanese chestnuts. The sponge has cream on top of it and liquid matcha mixed inside, making this a sophisticated dessert indeed.

What goes perfectly with the Mont Blanc is the cold-brew tea that comes in the set, called "Matsuri Mecha." The sweet tea brings out a refreshing flavour in the aftertaste of the cake. It's the perfect thing for the upcoming hot summer days.

To celebrate having gone out this day, we bought souvenirs and puddings, before saying goodbye.

The date with the matcha-loving Yutaro went by so quickly, but when I eat my pudding I will most definitely remember the happy day I spent today. Let's plan our next date while eating our puddings ♡

■Information

Jugetsudo in Kabukiza, Ginza

Address: Kabukiza Tower 5F, 4 Chome-12-15, Ginza, Chuo-ku, Tokyo

Telephone: 03-6278-7626

model:Yutaro

Born in Hiroshima-ken on June 3rd, 1998. Yutaro is a model that has received attention as a new-generation fashion icon and who currently works as a charisma shop assistant ('karisuma'). He gained attention on Japanese variety shows as a "mysterious and handsome guy" and made his debut on "Gyorestu no Dekiru Horitsu Sodanjo." Since then, he has appeared on lots of different TV shows. He challenged himself to appearing on stage for the very first time this year in March and is growing ever more popular every day for his diverse work.

Photograph:Kayo Sekiguchi

Writer & Editor:Sayuri Mizuno(ASOBI SYSTEM)

Translation: Joshua Kitosi-Isanga

Related article:The big models (including Yutaro) of Harajuku fashion give their New Year's Resolutions!

Related article:【Tokyo Stroll】Strolling around in Harajuku which has a lot of unique spots such as popular graffiti and artistic miscellaneous stores.