An interview with Yui Oguri (AKB48) has been released ahead of the start of the upcoming Odd Taxi: Diamond wa Kizutsukanai(Diamonds Will Not Be Damaged) stage play. The show will run in Tokyo from January 25 until January 31 and in Osaka on February 4 and 5. Oguri will play Rui Nikaido, an ambitious idol and member of the group Mystery Kiss. An excerpt from the interview can be read below.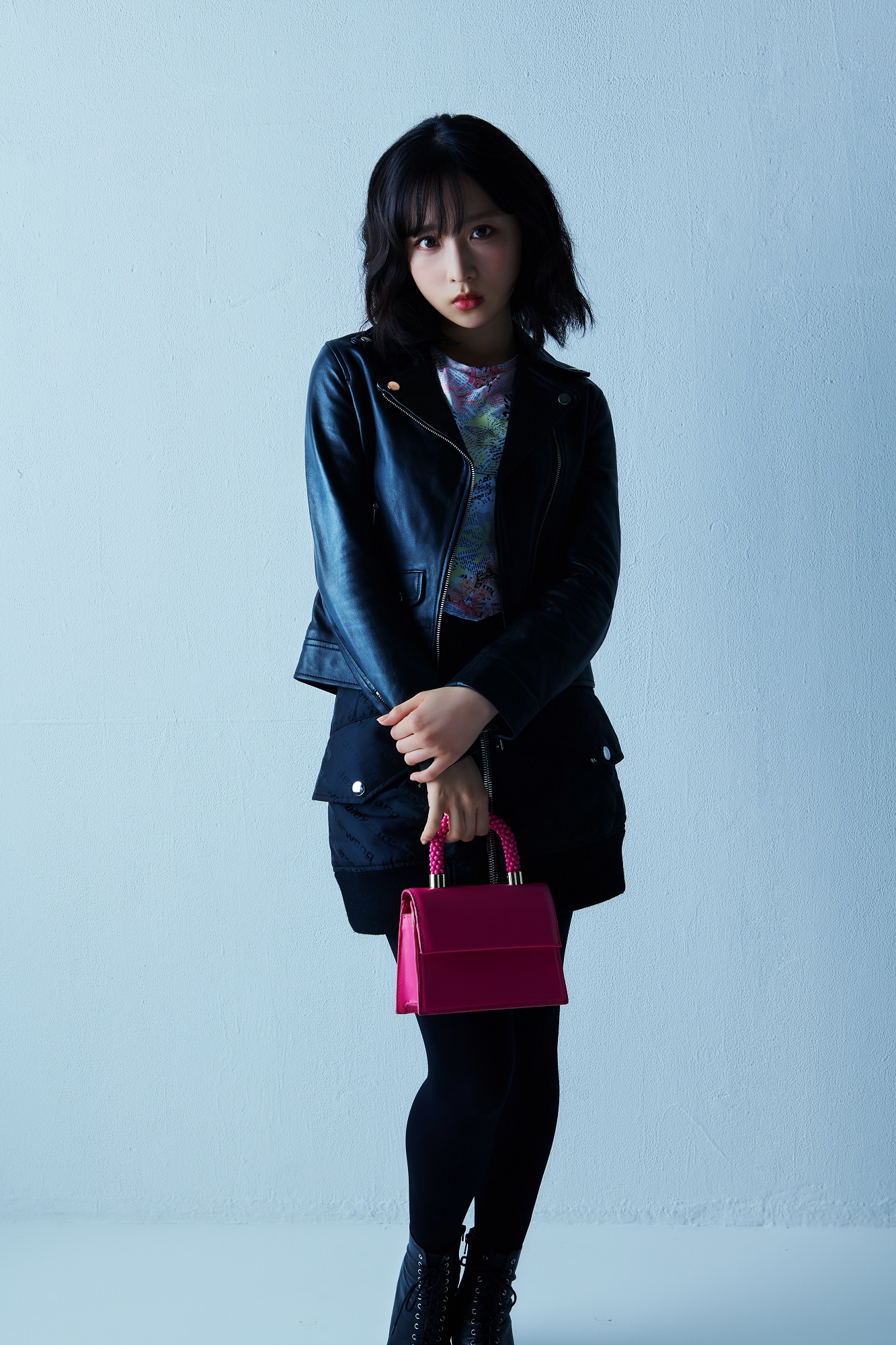 Q: This stage play is a spin-off of the Odd Taxi series featuring the idol group Mystery Kiss. How did you feel after reading the script?
"I've appeared in several dramas and stage plays, but this is my first time playing an idol! As many people know, I'm an idol in my everyday life, and I thought it would be interesting to play an idol role. I've looked forward to this from the start. Reading the script, there are so many things that I can relate to as an idol. Some parts were so realistic–I wondered how the scriptwriter could have known so much about the idol industry! I think that's what makes this play so interesting. Of course, that doesn't mean that EVERYTHING is realistic." (Laugh)
Q: Your character, Rui Nikaido, passes an idol audition and becomes a member of the idol group Mystery Kiss.
"At the audition, Nikaido wasn't intimidated. She was confident and wanted everyone to watch her. When I auditioned for AKB48, I was so nervous and felt so small when compared to the other idols with a similar presence as Nikaido. Playing Nikaido made me wonder what would have happened if I had been more confident back then and it reminded me of my own audition. Auditions bring together all kinds of people–people like Nikaido, girls who aren't great at dancing, and more. I think the audience will enjoy seeing this play out on stage."
Q: What kind of character is Rui? How do you want the audience to perceive her?
"I think that Rui Nikaido is a girl who knows how to present herself as a proper idol. She has her own way of thinking and is incredibly strong. She's cool! The way she stands on stage reminds me of how I take myself seriously as an idol. Sadly, what Rui lacks is a charm. For example, when she's invited to a variety show, she's bad at being sociable enough and she wonders why she has to do that kind of work. But still, her strong heart and her love of idols make her a really cool character."
Q: What would you like to say to those who will be coming to see the show?
"I appreciate everyone who has been so patient since the stage play was postponed last year. The entire cast and crew worked so hard to create this incredible work. Those in the audience who see me as Rui and not as Yui will enjoy the gap between myself and this character. I also hope that fans of Odd Taxi will see this as something far beyond their expectations. I hope you're looking forward to the show!"
[Summary]
On a certain day in 2019, an audition was held in Tokyo to recruit new members for an idol group. The three girls chosen from the many applicants were Rui Nikaido, Shido Ichimura, and Yuki Mitsuya, and these singers came together to form the group Mystery Kiss.
Each of the girls followed their own dreams and took their lessons seriously in order to have a successful debut.
However, the producer of the group is incredibly unmotivated, and several disturbing behind-the-scenes info begins popping up on social media.
Although the three are supposed to be friends with the same goal, the relationship between them gradually begins to fall apart.
Another girl is watching. Sakura Wadagaki had dreams of becoming an idol but failed her audition. That doesn't mean she's ready to give up.
©P.I.C.S. / 舞台小戸川交通パートナーズ