Venetian-Masked Singer Chogakusei Reveals Tracks from First Major Album 'Cho'
The popular masked singer Chogakusei has revealed all 11 tracks from his debut album Cho! Fans will also be able to win a sighed poster and other prizes, with more details regarding these giveaways now available.
Chogakusei is a mysterious vocalist with an addictively aggressive voice. The talent will release his first album on February 15 and you can check out the entire track list below.
In 2022, Chogakusei released several original tracks including Did you see the sunrise?, the theme song for Prime Video's Kamen Rider BLACK SUN. The popular tracks Ingel and Psycho will also appear on the new album, along with six new tracks which began streaming on January 18 including Let's go, Give it to me, and Gatling Agitator.
30 people who purchase the album will be entered into a drawing to win an album announcement poster signed by Chogakusei himself.
Tower Records and Animate locations nationwide will be celebrating the release of Cho with a special receipt campaign featuring autograph reproductions and messages from Chogakusei. Purchase the standard edition of the album to get your special gift!
Will you be grabbing the singer's debut album?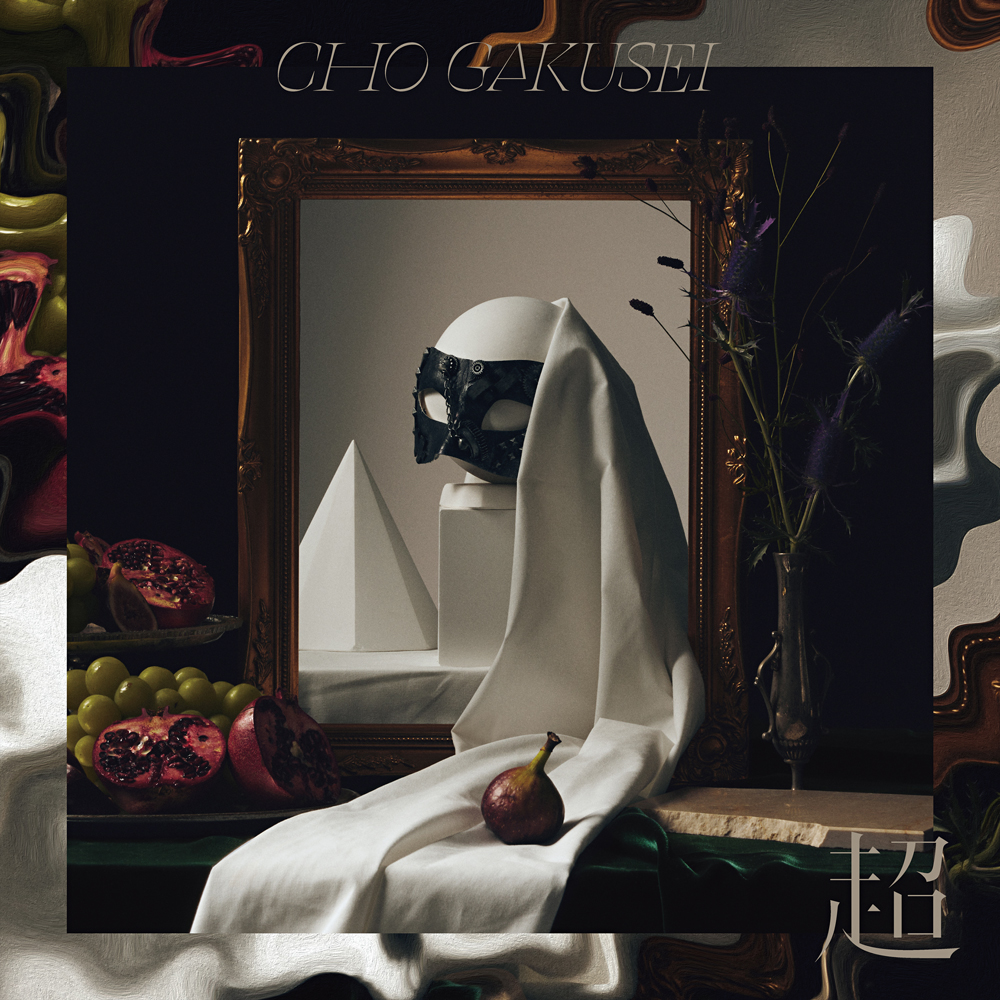 Information
Cho – Chogakusei (1st Album)
Release Date: February 15, 2023
1st Album Special Site: https://chogakusei-pc.com/
Tower Records
Available: February 14 – February 27, 2023
Participating Locations: All Tower Records locations
Animate
Available: February 14 – February 19, 2023
Participating Locations: Animate locations nationwide (excluding online)
[Tracklist]
1. Room No.4 [ Lyrics, Music & Arrangement: Surii]
2. KEMONO Ni Naritai! [ Lyrics, Music & Arrangement: PinocchioP ]
3. Innocent Tyrant [ Lyrics: TOPHAMHAT-KYO, Music: FAKE TYPE., Arrange: DYES IWASAKI]
4. Fake Parade [ Lyrics, Music & Arrangement: Yuki Tsujimura]
5. Untouchable [ Lyrics, Music & Arrangement: Satoru Kurihara (Jazzin'park), Singo Kubota (Jazzin'park), Tasuku Maeda]
6. Ingel [ Lyrics: Yu Shinda, Music & Arrangement: Ayato Shinozaki, Ryosuke Tachibana]
7. Let's go [ Lyrics: Code.EK, Music & Arrangement: Peter Nord]
8. Give it to me [Lyrics: IE-MON, DX ISHII, Music & Arrangement: ROBBIN, ZWOO, Mohanp, RYAN JHUN]
9. Gatling Agitator [ Lyrics, Music & Arrangement: cosMo@BousouP]
10. Did you see the sunrise? [ Lyrics & Music: Kenta Matsukuma, Arrangement: SCRAMBLES]
11. Psycho [ Lyrics, Music & Arrangement: Surii]
CD Preorder: https://lnk.to/chogakusei_cho_CD
'School Admission Briefing' Solo Concert Special Site: https://chogakusei-pc.com/live
RELATED ENTRIES
[Interview] Popular Vocalist Chogakusei Releases Long-Awaited First Album 'Cho'

Chogakusei is a vocalist who has attracted attention for the huge gap between the mysterious atmosphere of his Venetian mask and his aggressive voice. After releasing a single in January, the artist released his first full album Cho on February 15, 2023. We sat down to chat with Chogakusei about his current mental state as he continues to build serious momentum, and about his upcoming first solo concert scheduled for March at the Nippon Seinen-kan Hall.

The Theme of the 1st Album is 'Diversity'

"The word 'diversity' can refer to utilizing elements from different people and cultures, but for the diversity used in this album, I focused more on breaking the rules and thinking outside of the box in a more general sense."

"Since this is my first major album, I felt like it was the fulfillment of a promise. At the same time, I didn't want to be bound by that feeling. As you listen to each track, I think you'll find each of them very colorful. So many different people participated in writing the lyrics–for example, the song Ingel was written by Yu Shinda of BURG HAMBURG BURG, and the Vocaloid producers Surii and PinocchioP also contributed. I hope everyone who listens will take note of the diverse group of creators who worked on the album."

Ingel – Music Video 

Heading Towards his First Solo Concert 'School Admission Briefing'

−You have to admit, it's a pretty unique title for a concert, isn't it?

"Since this is my first live performance period, I wanted it to have the theme of a self-introduction, so 'School Admission Briefing' seemed to fit, given my name. It's an unusual title, for sure. (Laugh) I hope fans who attend will feel what it's like to be a Chogakusei (Super Student). The details of the show are still a secret, though!"

A Vocal Style Inspired by Fan Comments

–You're popular for your deep, aggressive voice. How did your vocal style come about?

"Honestly, I decided on this style after reading comments from fans posted around the time I released my cover of the song Darling. That's when I started posting on YouTube more frequently and I got a ton of feedback. Like, people would point out the parts they liked–the minute and the second. After scrolling through all of that, I decided on my current style. In a way, how I sing was completely created by the fans."

−Tons of international fans have commented on your vocal style. What's the secret of your popularity?

"I'd love to know myself! (Laugh) Please tell me! In my head, I know that I have this slightly rough, low voice that leads to a more masculine singing style. I also put a lot of thought into the costumes and makeup for each song, so a lot of comments tend to focus on that too. They like my style."

"I want to try styles from around the world."

 

"I'd like to try a ton of unique styles from around the world in the future, like Chinese and Arabic styles. I'm up for the challenge of representing different countries and cultures! I hope to incorporate ideas from fans around the world too, so leave them in the comments. I don't care what language you speak, please tell me about your country and what you'd like to see!"

Information

Chogakusei

Born in 2001,  Chogakusei posted their first cover song at the age of 11. Ever since, he's consistently posted videos online, currently posting at a rate of one per week. With over 300 million views on his cover tracks, his aggressive voice and mysterious masked appearance have caused him to gain traction with fans around the world. Chogakusei released his first album Cho on February 15, 2023, and his first solo concert, School Admission Briefing, is to be held at the Nippon Seinen-kan Hall in Tokyo on March 5, 2023.

Official Site: https://chogakusei.com

21-Year-Old Singer Chogakusei Releases Music Video for 'Gatling Agitator' Along with First Album

On February 15, the popular masked singer Chogakusei released his first album Cho. His aggressive vocals and mysterious appearance have made him an incredibly popular figure on YouTube over the years.

In 2022, Chogakusei released several original tracks including Did you see the sunrise?, the theme song for Prime Video's Kamen Rider BLACK SUN. The popular tracks Ingel and Psycho also appear on the new album, along with six new tracks which began streaming on January 18 including Let's go, Give it to me, and Gatling Agitator, bringing the total to 11.

Gatling Agitator (Music Video)

On February 16 at 19:00 JST, the music video for the lead song Gatling Agitator, written by cosMo@BousouP, premiered on YouTube. Be sure to check out the fast-paced, high-tempo lyric video featuring illustrations by Karuki Mura!

To celebrate the album's release, a campaign to add and share the song on various subscription services and a playback campaign on LINE MUSIC are underway! Winners will receive a one-of-a-kind gift. For more information, check out the official Chogakusei website and Twitter!

<Comment from Chogakusei>

"Hello, I'm Chogakusei, and I've just released my first album Cho.

Along with this, on the 16th, the music video for Gatling Agitator, which was made with LOVETEN PROJECT and Karuki Mura, premiered on YouTube. This is one song on the album that I think everyone will really love.

I'm so happy to finally be able to release everything. I've been so excited to share my creations with everyone. I'd really like to thank LOVETEN for the lyric video, which came to fruition after tons of back-and-forth. Please give it a watch!

The strongest! The best! In the lead!"

GARNiDELiA to Release Full J-Pop Cover Album in March 2023

On February 3, popular music duo GARNiDELiA held a live YouTube broadcast to announce the release of GARNiDELiA COVER COLLECTION on March 22, 2023.

Vocalist MARiA and composer TOKU have been dabbling in cover tracks for some time. The new album will include GARNiDELiA's spin on popular songs like Haru yo Koi, Friends, DEPARTURES, Kaikai Kitan, and CITRUS. The new album will include 12 songs, including a mix of newly recorded and previously released tracks.

The Deluxe Edition will also include the Blu-ray recording of the Tokyo performance of GARNiDELiA stellacage 2022 -stella ship- OSAKA and TOKYO held in 2022. Fans won't want to miss out on this incredible concert!

In addition, both the Deluxe Edition and Standard Edition will include tickets to enter to win a spot in an upcoming special event. More details will be announced soon, so check the official website!

GARNiDELiA has also announced a world tour in 2023! GARNiDELiA stellacage 2023 -stella ship- Re:CoNNeCT will commence in May 2023 and more details are expected to be revealed in a YouTube Live on February 17.

Information

GARNiDELiA COVER COLLECTiON
Release Date: March 22, 2023

GARNiDELiA COVER COLLECTiON [Deluxe Edition] CD+2Blu-ray
Release Date: March 22, 2023
Preorder:
https://shopweb.ponycanyon.co.jp/cgi-cst/PCSCW01/PCSCW.pl?TRGID=PCSCW0103&CMD=ADD&ADD_REQSRY=1&ADD_BNG=SCCA.00146

GARNiDELiA COVER COLLECTiON [Standard Edition] CD ONLY 
Release Date: March 22, 2023
Preorder:
https://shopweb.ponycanyon.co.jp/cgi-cst/PCSCW01/PCSCW.pl?TRGID=PCSCW0103&CMD=ADD&ADD_REQSRY=1&ADD_BNG=PCCA.06191
Other Sales: https://lnk.to/GRND_COVERCOLLECTiON
For Chinese fans:
https://topic-center.masadora.jp/subject/garnidelia


GARNiDELiA stellacage 2023 -stella ship- Re:CoNNeCT (World Tour)

Coming to over 20 cities around the world from May to September 2023, including Shanghai, Beijing, Chongqing, Chengdu, Shenzhen, South Korea, Taiwan, Hong Kong, Singapore, the Philippines, and a number of cities in Japan.

More details will be announced during the GARNiDELiA Latest Information Special Live Broadcast on YouTube Live on February 17, 2023.


URL: https://youtube.com/live/Wza9wA2xxzo?feature=share

GARNiDELiA Music Streaming Links: https://lnk.to/GARNiDELiA_streaming
GARNiDELiA Official HP: https://www.garnidelia.com/
GARNiDELiA Official YouTube: https://www.youtube.com/c/GARNiDELiA
GARNiDELiA BiliBili Video: https://space.bilibili.com/110352985
GARNiDELiA SNS Links: https://lnk.to/_GARNiDELiA

Hololive and DECO*27 Music Project holo*27 to Release Albums, Music Video for Lip-Sync Unveiled

holo*27, a new music project collaboration between Hololive and DECO*27, has announced two upcoming albums! VIA/TOY'S FACTORY will release holo*27 Originals Vol. 1 and holo*27 Covers Vol. 1 on March 15, 2023.

Lip-Sync / Murasaki Shion x La+ Darkness Music Video

The music video for Lip-Sync featuring VTubers Murasaki Shion and La+ Darkness was also released on December 20, 2022. The hard-hitting drum 'n bass track features incredible lyrics by DECO*27 and rap portions from both La+ and Shion.

holo*27 Originals Vol.1 features ten new tracks by DECO*27, while holo*27 Covers Vol.1 features ten covers of classic DECO*27 tracks by Hololive VTubers. The limited edition release will come with an exclusive shoulder bag only available with this product.

In addition, holo*27 Vol.1 Special Edition will also be released including both albums, a special art booklet, and exclusive goods. 

The jacket artwork for the original album was provided by Miyoshi Yoshimi, while the art for the cover album was created by Omutatsu. 

The Hololive talents participating in this album include Tokino Sora, Sakura Miko, Hoshimachi Suisei, Yozora Mel, Murasaki Shion, Nakiri Ayame, Yuzuki Choco, Ookami Mio, Nekomata Okayu, Usada Pekora, Shiranui Flare, Kanata Amane, Himemori Luna, Yukihana Lamy, La+ Darkness, Takane Lui, Hakui Koyori, Sakamata Chloe, Kazama Iroha, Moona Hoshinova, Airani Iofifteen, Kureiji Ollie, Takanashi Kiara, Mori Calliope, Gawr Gura, Nanashi Mumei, and Hakos Baelz.

Fujii Kaze's 2nd Album 'LOVE ALL SERVE ALL' Honored with Special Program on Space Shower TV

Since the release of his debut album 'HELP EVER HURT NEVER' in 2020, Fujii Kaze has continued to trend upwards in the music industry. Last September, the singer held a massive concert at Nissan Stadium that was broadcast for free on YouTube, pulling in 180,000 viewers. At the end of 2021, he made his first appearance at the 72nd Kohaku Uta Gassen. Fujii Kaze will release his second album, 'LOVE ALL SERVE ALL,' on March 23. To commemorate the big event, a special program will be broadcast on Space Shower TV on March 26 at 21:00.

On Fujii Kaze's appearance on V.I.P., the artist will discuss every track on the new album, including all 11 included piano cover songs. He'll also be performing, which is reason enough to tune in!

 

Following the V.I.P. broadcast, an hour-long music video special with artist commentary will air! This will include talks and behind-the-scenes footage with Yuichi Kodama, the director of the music video for Kaerou, and Kazuaki Seki, who directed the video for Moeyo. 

Information

V.I.P. -Fujii Kaze- LOVE ALL "COVER" ALL Special
Airing March 26, 21:00-22:00

Fujii Kaze Music Video Special -Special Commentary Edition-
Airing March 26, 22:00-23:00

'Date A Live' Best-Of Album to Include Tracks from Anime, Film, Video Games

Date A Live, a light novel series serialized in Dragon Magazine, has been a massive hit. 22 volumes have been published so far, and it has spawned a manga series, three anime seasons, an animated film, a spin-off light novel series, and a collection of video games. To celebrate the upcoming fourth anime season, a new best-of album filled with Date A Live theme songs will be released on April 13, 2022!

sweet ARMS – Date A Live (From Date A Live)
https://youtu.be/Qg0prWizHhQ

sweet ARMS – Trust in you (From Date A Live)
https://youtu.be/BL0YK8jryK0

sweet ARMS – I swear (From Date A Live III)
https://youtu.be/2e7h-Psbc2k





The album will include tracks sung by sweet ARMS, from the opening song to the original anime series to the theme song from Date A Live Fragment: Date A Bullet. To commemorate the album's release, the opening video from the anime series has been remastered and uploaded to YouTube, while the openings for Date A Live II and III are also available to watch!

©2021 橘公司・つなこ/KADOKAWA/「デート・ア・ライブⅣ」製作委員会

Beloved 19-year-old singer Ado finally released her first album on January 26. 'Kyougen' is now available to stream on major platforms. The album includes the massively popular track Usseewa, which has nearly 75 million plays on Spotify alone. 

The album includes 14 tracks, including Giragira and Odo, which have been streamed over 100 million times, as well as Aitakute, Lady Maid, and Yoru no Pierrot. Seven new songs are also included. The album comes in four formats: the Complete Limited Edition includes a figure and book; the Limited Edition includes a book and DVD; the First Run Limited Edition comes with an acrylic charm; and the Standard Edition includes only the CD. The cover was created by ORIHARA. 

 

Those purchasing the album will be entered to win tickets to Ado's first solo concert to be held at Zepp DiverCity Tokyo on April 4, 2022!

Yuu Miyashita Announces New Album, Includes Platinum End ED Song

Multi-talented singer and illustrator Yuu Miyashita, popular in the internet scene, will release his fourth album, 'Mitsuketa Tobira wa' (The Door I Found) on March 16, 2022. 

The album will mark Miyashita's first release in about one year and will contain 10 songs, including Theory of Surrender, the ending theme for the anime series Platinum End. It will also feature new songs written by popular online artists, and Miyashita's original song Ayka. The jacket for the new album was drawn by Miyashita himself.


Platinum End has become a popular series worldwide, and we're excited to see Miyashita's popularity continue to grow as well.

©︎大場つぐみ・小畑健/集英社・プラチナエンド製作委員会

Information

Mitsuketa Tobira wa

Limited Edition (CD+ Concept Book / 3-sided Case): ¥3,300 (Tax Included)

Regular Edition (CD Only): ¥2,750 (Tax Included)

Limited Edition Goods Set (Regular Edition + Goods):¥3,850 (Tax Included)

Special Site: https://yuu-miyashita.com/special/

MAN WITH A MISSION Announces Two Consecutive New Albums

After three and half years, rock band MAN WITH A MISSION is back! The group's new album, Break and Cross the Walls I, is set to release on November 24, 2021. 

This will be the band's sixth original album and is the first album since Chasing the Horizon was released on June 6, 2018. Fans have been anticipating a new drop from the group, and this ambitious work, conceived originally as a two-disc set, won't disappoint. Instead of waiting until all tracks were complete, MAN WITH A MISSION has decided to release two consecutive albums instead. In an interview, the band stated that with people still suffering the effects of the pandemic, it was vital to provide fans with new music to raise their spirits as soon as possible. The second album, Break and Cross the Walls II, is scheduled to release next spring. 

Break and Cross the Walls I will include 14 songs, including the popular track Merry-Go-Round which serves as the theme song for the anime series My Hero Academia. Fans will also recognize INTO THE DEEP, the theme for the Japanese release of the film Godzilla vs.Kong. Those buying the new album at specific stores will receive special bonus goods while supplies last.  

MAN WITH A MISSION Presents Merry-Go-Round Tour 2021, the band's first arena tour in two years, will start on November 30. The first day of the two-day event is titled 'Day 1: Songs of Innocence,' and will feature songs released between 2010 and 2013. The second day, 'Day 2: Songs of Experience,' will cover songs post-2013. A guest artist will also be performing an opening act, so be sure to stay up-to-date with more tour news to come!

Enka Superstar Aki Yashiro Celebrating 50 Years in Showbiz at Shibuya PARCO

Shibuya PARCO is about to be hijacked by Enka singer Aki Yashiro! Celebrating 50 years since her major debut, the singer will transform Union Records Shibuya into Yashiro Records, and the analog version of Aki Yashiro Best Hits 8 will be sold exclusively at this location. The takeover begins September 25, the exact date of her debut. 

Aki Yashiro Best Hits 8 album jacket

Booklet

Poster on the reverse side of booklet & Aki Yashiro Best Hits 8 bonus: Original Bromide (2L-size)

Limited-edition 2G T-shirt: ¥7,500 (M/L sizes available)

Aki Kannon Deco-Truck

Aki Yashiro Best Hits 50

Aki Yashiro's Best Hits – New Recordings and New Singles

 

The jackets for the analog version of Aki Yashiro Best Hits 8 and the 50th-anniversary Greatest Hits album were created by artist Keiichi Tanaami and photographer team TOKI, with art direction provided by Naohiro Ukawa. A number of limited-edition products featuring the new art will be sold at 2G on the second floor of Shibuya PARCO. 

Aki Kannon, one of the more famous deco-trucks, will be parked on the first floor Park Avenue side of Shibuya PARCO for a limited time, from September 24-26. 

Hololive VTuber Tokino Sora to Release Cover Album in November

Tokino Sora, the founding member of popular VTuber collective Hololive, will release her third album, 'Re:Play,' in November! Celebrating her 4th anniversary on September 7, the virtual idol announced that the album would be filled with unique cover tracks to commemorate her streaming milestone.

Karaoke covers are incredibly popular on YouTube in Japan, and Tokino Sora commented that this upcoming album was partly inspired by her desire to take on a similar challenge. Though the idol has released a number of original tracks in the past, this album is said to contain a number of different genres unfamiliar to the singer. 'Re:Play' is set to release in November, though an exact date has not been announced. More details will be released in the coming weeks.




Starting on September 8, five unreleased songs are now available to stream as a 4th anniversary gift to fans. Four tracks are acoustic versions: Kotobakaze, Wonderland, Suki, Naichaisouda and Step and Go!! Originally the secret track in the first edition of Tokino Sora's album Dreaming!, Seesaw Game is also available.

Which of these tracks is your favorite?

Ⓒ 2016 COVER Corp.

TV Anime 'SHOW BY ROCK!!' Announces First Best-Of Album

To celebrate its 10th anniversary, band and music themed project 'SHOW BY ROCK!!,' which started in 2012, has announced that for the third part of the 'Road to 2020!! Aim for 10 Years!! SHOW BY ROCK!! 5 Huge Projects!!' campaign, a best-of album titled 'SHOW BY ROCK!! BEST Selection!!' featuring 69 songs from the anime will be released in 2022. The number was chosen because it sounds like the word "Rock" in Japanese.

In order to liven up the 10th anniversary, the fans have been asked to vote on which songs should appear on the upcoming album. The voting method and available song details have been released on the official SHOW BY ROCK!! YouTube channel on September 8.

The details will be announced in the '"SHOW BY ROCK!! Fes A Live" Official Live Broadcast 1.5th Anniversary Special Broadcast!' so keep an eye out! Applicable songs include not just the theme and insert songs, but also the blue-ray bonus tracks and special bonus songs too!

"SHOW BY ROCK!! Fes A Live" Official Live Broadcast 1.5th Anniversary Special Broadcast!

  

The "A New Song♪ Make a Music Video with a Rocker!" project, which is one out of five major new projects, has lead to the production of Mashumairesh!!' new song 'TRIGGER LOCK,' which will be released on CD on September 15 2021.

The First Edition copy includes the live-action music video for 'TRIGGER LOCK,' which was created with help from the fans through crowdfunding. Be sure to check it out! The coupling track "Introduction" was written by Mashumairesh!!'s Tono Hikaru (Howan), Natsuyoshi Yuko (Mashima Himeko), Watada Misaki (Delmin), and Yamane Aya (Ruhuyu), who challenged songwriting for the very first time.

For the second project, the fourth instalment of the 'SHOW BY ROCK!!' live musical, titled "SHOW BY ROCK!! -DO-KONJIFINGER" was performed at the Tennozu Galaxy Theatre between August 19 and 29. The show was hugely successful and closed with a curtain call. A Blu-ray edition has been announced, planned to include footage of the energetic cast along with the Chiakiraku Digest, the curtain call, backstage recordings, and a selection of footage from the YouTube show 'Shobamyu Doko Kitahousoubu.'

You won't want to miss out on all of this new and exciting content from 'SHOW BY ROCK!!' as it heads into its 10th anniversary.

©2021 SANRIO CO.,LTD. SHOWBYROCK!!製作委員会M

Information

Road to 2020!! Aim for 10 Years!! SHOW BY ROCK!! 5 Huge Projects!!

Third Installment: 'TV Anime "SHOW BY ROCK!!" BEST Selection!!'

Scheduled for release in Winter 2021.

Official site: http://showbyrock.com/