LINE FRIENDS STORE will be opened inside "Harajuku Zero Gate" which will be opened in spring of 2018
PARCO is planning to open a new commercial facility, "Harajuku Zero Gate" in spring of 2018 and has announced the names of the tenants. Harajuku Zero Gate which will be located in the Harajuku / Jingumae area is an area which has been gathering much attention from both Japanese and foreign visitors.
They will introduce new allurements in the city.
【1-3F】 LINE FRIENDS STORE / character goods shop
The existing store in Harajuku will move to this location and will enlarge its store size and increase its contents. It will be a flagship store of LINE FRIENDS STORE which sells various goods such as stationaries, soft toys, collaborative goods created with famous brands from both in Japan and abroad and limited desserts. The store will set up a photo spot where visitors can take photos with the characters of LINE FRIENDS such as Brown Cony Choco, the official character of LINE.
【4F】 B.I.F by NERGY / fitness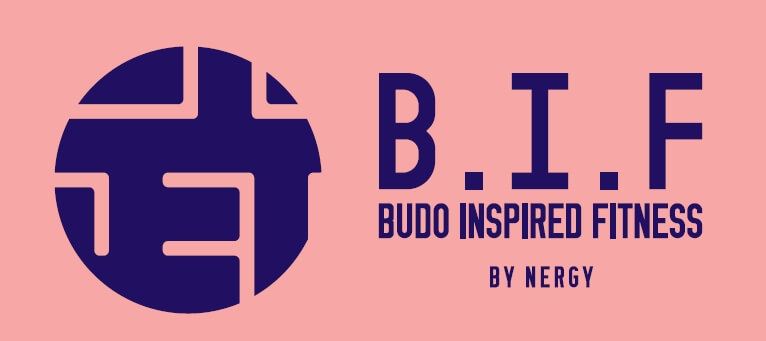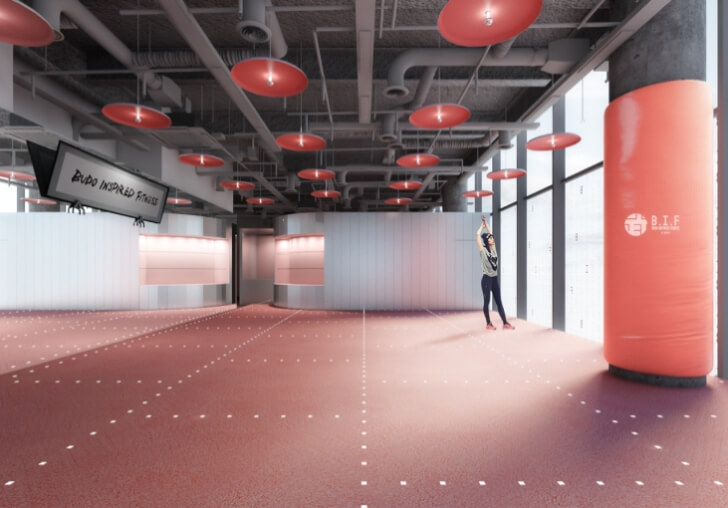 A new kind of fitness from Japan created under the concept of "Budo (Japanese martial arts). This fitness program was produced by "NERGY," a brand which introduces active life styles under the concept of fashion × sport. They are offering new kinds of entertaining fitness programs which peruse the sophisticated movements of "budo." Each movement has a certain meaning from the viewpoint of brain science and anatomical phycology.
Don't miss this latest information about "Harajuku Zero Gate"
■information
Harajuku Zero Gate
Address: 31-5, 4th Street, Jingumae, Shibuyaku, Tokyo
Establishment of business: 2018, spring
RELATED ENTRIES
A Tachikoma From Ghost in the Shell SAC_2045 Arrives at New Balance Harajuku

As a part of the brand's 9BOX series, New Balance has released a new graphic T-shirt collection in collaboration with Ghost in the Shell SAC_2045. The items went on sale November 12, and to commemorate the release, a Tachikoma from the series has arrived at New Balance Harajuku! For those who may not have seen the series, a Tachikoma is an AI tank prominently featured in the Ghost in the Shell universe.

T-Shirt

Long Sleeve T-Shirt

Collaboration Sticker

Picture Frame

Motoko Kusanagi, the main character of the series, perfectly exemplifies the New Balance brand, which promotes 'fearless independence.' Five new t-shirt designs are now available, all drawn by Ilya Kuvshinov, the character designer for Ghost in the Shell SAC-2045. The collection is available at official New Balance stores nationwide, as well as the online store and participating ABC Marts. Those who purchase items from the collection will receive a collaboration sticker, and a special picture frame will be available on the New Balance official store app NB Shop. 

New Balance's flagship store in Harajuku is celebrating its fifth anniversary this year and was the backdrop for the cover of Rolling Stone Japan to promote the collaboration. Fans of the anime series shouldn't miss out on these stylish threads!

KAWAII MONSTER KITCHEN by ASOBISYSTEM Opens in Osaka

For visitors to Tokyo who love Japanese pop culture, the KAWAII MONSTER CAFE was a rite of passage. Opened in Harajuku in 2015 and produced by the Godfather of Kawaii himself Sebastian Masuda, the restaurant was a love letter to all things cute. Starting in February 2021, ASOBISYSTEM has taken over the operation of this beloved property. 

Regrettably, due to the state of the world, KAWAII MONSTER CAFE HARAJUKU closed at the end of January 2021. However, the spirit of this colorful place isn't dead, and a new concept and menu are now coming to fruition in Osaka!

Contents

Monster Cake and Choppy

Monster Burger

Colorful Tonkatsu Monster Burger (Red): ¥1,380 (Tax Included, Drink Included) 

This bright red monster burger will make a great subject for an Instagram photo and is filled with pork cutlet and bacon dipped in a special tomato sauce. 

Colorful Shrimp Fritter Monster Burger (Blue): ¥1,380 (Tax Included, Drink Included) 

This tasty shrimp fritter sandwich is best enjoyed with plenty of tartar sauce!

Colorful Blue and Red Mini Burgers: ¥1,280 (Tax Included) 

Can't decide which burger you'd like to try? How about both! Guests can also design their own monster burgers with a special topping kit.

Monster Cooking

Cooking Class Fee: ¥700 (Tax Included) 

Cooking Class Fee with Cutlery: ¥1,000 (Tax Included) 

Length: 30 minutes

Ages 9+

Quiz Rally Card

Traverse the four floors of the Hug Museum for a special quiz rally! There will be one question on each floor, marked by Choppy! Those who answer all the questions correctly will receive an original mask case!

Monster Merchandise

 

The Hug Museum, sponsored by Osaka Gas, offers plenty of hands-on exhibitions related to food. The grand opening of the KAWAII MONSTER KITCHEN was held on November 2, and inspired children and adults alike to have fun with their food and embrace all th ings kawaii. A photo spot featuring a massive monster cake has also been installed, supervised by Sebastian Masuda. Come experience the spirit of kawaii culture in Osaka!

SNEAKERWOLF Edo-Inspired Exhibition to Open in Shibuya and Harajuku

From October 23 until October 29, art project production group WATOWA GALLERY will host a solo exhibition by SNEAKERWOLF at elephant STUDIO in Shibuya. The artist has become popular both in Japan and abroad for his works inspired by calligraphy found in the Edo period of Japanese history. 

SNEAKERWOLF has garnered worldwide attention for his graffiti-style artwork depicting Edo-inspired kanji characters. In the past, he has collaborated with ASICS Tiger Japan and other popular brands. The artist will show around 15 new abstract works during this exhibition, many inspired by SD–or 'super deformed'–versions of characters. The #FR2 x SNEAKERWOLF collaborative exhibition will be happening simultaneously in Harajuku, bringing the artist together with fashion brand #FR2. The brand and artist were brought together during an exhibition sponsored by WATOWA GALLERY in January 2021. During this period, three new pieces made specifically for #FR2 will be on display, and limited-edition clothing will be available for purchase!





Information

SNEAKERWOLF SOLO EXHIBITION

(INSTRUMENTAL)

Running: October 23 – October 29, 2021

Hours: 12:00-19:00

Address: elephant STUDIO 1F (2-7-4 Shibuya, Tokyo)

Free Admission, No Reservations Required

Details: http://www.watowa.jp/news/2021/10/sneakerwolf-instrumental.html

#FR2 x SNEAKERWOLF

"FXXKING WOLF" 

Running: October 23 – October 29, 2021

Hours: 11:00-19:00

Address: #FR2GALLERY (TX 101 Building 1F, 4-28-16 Jingumae, Shibuya) 

Free Admission, No Reservations Required

Official Site: https://fr2.tokyo/

New Track from Kyary Pamyu Pamyu Inspires LINE MUSIC Campaign

29.September.2021 | MUSIC

Kyary Pamyu Pamyu will release her first full-length album in three years Candy Racer on October 27, 2021. Ahead of the release, one new track, Jumping Up, will be shared early! This light and fun EDM track will, as promised, make you want to jump up and down along with the bass, and will be streaming starting September 29, 2021. 

In conjunction with this pre-release, a LINE MUSIC playback campaign will begin on September 29, with the top 10 listeners receiving a prize exclusive to the event. Be sure to listen to the song as many times as possible for your chance to snag this premium prize, the design of which will be revealed soon!

Godfather of Kawaii Sebastian Masuda Celebrates 30 Years in Showbiz with Pop-Up Shop at Roppongi Hills

Sebastian Masuda is a powerhouse of all things cute. From starting the popular Harajuku-based brand 6%DOKIDOKI in 1995 to creating the now-legendary music video for Kyary Pamyu Pamyu's PONPONPON, Masuda is now celebrating 30 years in the industry. An exhibition of the artist's works will be shown in an upcoming exhibition in both Tokyo and Osaka from Fall 2021 until 2022. Prior to that, a Sebastian Masuda pop-up shop is coming to Roppongi Hills and Shibuya PARCO starting this month!

From September 23 until October 17, the art goods brand Sebastian Masuda ART will hold a pop-up shop within the Mori Art Museum Shop on the third floor of Roppongi Hills West Walk. In addition to the latest art goods, including the brand-new 'Inner Voyage' series, a number of Masuda's colorful art pieces will be on display, with some being for sale. 

When visiting Roppongi Hills, don't forget to head up to the 52nd floor for the 60th Anniversary Sanrio Exhibition: The Beginning of Kawaii, running from September 17 until January 10, 2022. Sebastian Masuda's work 'Unforgettable Tower' will be on display when entering the event, while the Tokyo City View store will be selling some of the artist's products! Basically, both the 3rd and 52nd floors will be nothing but kawaii. 

Mori Art Museum Shop

Stickers: ¥550 – ¥2,860 (Tax Included)

 Inner Voyage T-Shirt: ¥7,480 (Tax Included)

Microcosmos -Tattoo Pink & Me-   

Sebastian Masuda & 6%DOKIDOKI 1995→2021

Mesh Top:  ¥10,450 (Tax Included)

Long Sleeve T-Shirt: ¥8,250 (Tax Included)

DOKI DOKI Earrings: ¥4,290 (Tax Included) / Logo Plate Necklace: ¥7,590 (Tax Included) / 6% Logo Pochette: ¥6,050 (Tax Included)

Charm Pouch – Kawaii Company: ¥2,860 (Tax Included) / Sebastian Masuda STUDIO COLOR PALETTE: ¥4,400 – ¥2,860 (Tax Included) Felissimo

The Sebastian Masuda & 6%DOKIDOKI 1995→2021 event will be held from September 17 to October 3 at Hobonichi CultureN, located inside Shibuya PARCO. Guests will be able to look back at the 26-year history of the 6%DOKIDOKI brand. 

2021, much like 2020, has lost a lot of it's brightness due to the ongoing pandemic. Why not surround yourself with some kawaii goods to raise your spirits? 

Information

Sebastian Masuda Pop Up Store

Running: September 23 – October 17, 2021

Address: Mori Art Museum Shop (Roppongi Hills West Walk 3F,  6-10-1, Roppongi, Minato-ku, Tokyo)

Details: https://art-view.roppongihills.com/jp/shop/

Sebastian Masuda & 6%DOKIDOKI 1995→2021

Running: September 17 – October 3, 2021

Address: Hobonichi CultureN (Shibuya PARCO 4F, 15-1 Udagawa-cho, Shibuya-ku, Tokyo)

Basketball Culture Space TOKYO 23 Reopens on Cat Street in Harajuku

TOKYO 23, a shop promoting basketball culture, is set to reopen as a large-scale shop in Harajuku on September 18, 2021. 

TOKYO 23 x JUN INOUE TEE (Black/White): ¥5,500 each (Tax Included)

Guests will enter the space to find a basketball court at the center, both keeping with the theme of the shop and maintaining a minimalist vibe. The location is bold, using a balance of different upcycled materials and gray-tone colors reminiscent of the Tokyo streets. 

JUN INOUE was in charge of designing the lanterns throughout the store, giving a more traditional Japanese feel to the modern storefront. The store is dotted with artworks by Inoue as well as Reina Koyano, both located in Los Angeles. 

The coffee shop "LATTEST" will also be a permanent fixture in the store, and is the perfect place for visitors to relax and take in the art and feeling of the TOKYO 23 store. To commemorate the opening of this massive space, special collaborative JUN INOUE x TOKYO 23 T-shirts will be on sale for a limited time. 

Information

TOKYO 23

Opening: September 18, 2021

Address: Harmony Harajuku 1F (4-28-21 Jingumae, Harajuku, Tokyo)

Hours: 11:00-22:00

Phone: 03-6804-2635

Official Site: https://www.atmos-tokyo.com/brands/tokyo23

Nature-filled Digital Detox Cafe HANARIDA Opens in Harajuku

Zoomers are used to life with their smartphones and computers. While life certainly is more convenient being able to connect instantly with your friends, have you ever felt a certain emptiness despite this? According to the Ministry of Internal Affairs and Communications, young people in their 20s spend approximately four to five hours looking at screens per day. However, sometimes, it can be nice to put down your phone and enjoy a cup of tea with your friends in front of you. With those thoughts, the HANARIDA Harajuku cafe open on August 8 2021. The hidden cafe is filled with flowers and greenery, aimed at adults. Here you can enjoy a quiet time away from the bustle of the city, relaxing with a cup of dry fruit-infused herbal tea.

Every sunday is a digital detox day, meaning that smartphones and laptops are banned in the cafe. You can leave your phone with the staff to receive a free drink. With the comfy interior and a selection of board games, conversations will flow naturally to create a home-like space, even without technology

The flowers and trees in the cafe, which was decorated by a professional flower artist, are all real. The atmosphere changed based on the time of day – the sunshine lights up the cafe while the warm lights make for a relaxing evening. You won't get tired of this cozy space! 

Experience relaxation away from the busy city while watching the flowers bloom throughout the day, as you puff on a dried fruit Hanakemuri hookah. The hookah used by HANADIRA is both nicotine and tar free, meaning they can be enjoyed by non-smokers. 

Their drink selection for Valentine's day 2021 was a huge hit on social media, particularly the Sakicha dry fruit tea. The tea is now available on the menu, so make sure to try it for yourself!

Information

HANARIDA Harajuku

Opening Date: September 8 2021 

Opening Hours: 11:30 ~ 24:00 (No regular holidays)

※Closes at 20:00 until September 12 due to the current state of emergency declaration.

Address: Section L Pop-up House 2F 4-27-2, Jingumae, Shibuya, Tokyo 

Seven minute walk from JR Harajuku Station

https://goo.gl/maps/bXVEsW735gHT7kZD9 

※Under 20s are denied entry to the cafe

Official Site: https://hanarida-official.com/ 

Twin Fashion Icons AMIAYA Release Photobook with STREET Magazine

Tokyo fashion icons and twin unit AMIAYA have collaborated with street-snap magazine STREET on a new photobook! 'AMIAYA x STREET TOKYO FASHION 2021ss' will go on sale August 23 at select bookstores and online.

AMIAYA began their fashion journey in street fashion when they were teenagers, and are currently attracting worldwide attention as icons representing Tokyo style. STREET magazine has been highlighting unique international streetwear since its first issue in 1985, and both parties are using this collaboration to help the fashion industry, which has been adversely affected by the pandemic.

The magazine features snapshots of AMIAYA wearing the hottest Tokyo fashions on the streets of Harajuku and other popular areas around Japan's capital. The photos were taken by Shoichi Aoki, photographer and editor-in-chief of STREET.

Each photo has the power to open up your mind to a new world of fashion, so why not give it a look?





Comment from AMIAYA

 

"The Coronavirus pandemic has given us a new perspective on fashion, and how we can share it from Tokyo to the rest of the world. STREET magazine has so many readers overseas, and it's truly made an effort to boost the Japanese fashion scene. We believe in the potential of fashion to connect Japan to the rest of the world, and we hope that through this collaboration, we share some positive energy through our style."





Comment from the Editor-in-chief of STREET, Shoichi Aoki

"The pandemic has caused unprecedented damage to the entire fashion industry, and it has become more difficult to share Japanese fashion with the rest of the world. Fashion is not something unnecessary–it's something important for Japan, and for humanity as a whole. AMIAYA are Japanese fashion icons that are recognized around the globe. They are somewhere between reality and the virtual world. By having them model on the streets of Tokyo, I wanted to create something to convey the current state of Japanese street fashion with international audiences. It took a year and a half of shooting while adjusting AMIAYA's schedule, but it's finally being published. Even if it seems like a small project, even the smallest activity can have a massive impact."

Information

AMIAMA x STREET TOKYO FASHION 2021ss

Release Date: August 23, 2021

Page Count: 76 pages

Price: ¥4,950 (Tax Included)

Where to Buy: Tokyo TSUTAYA stores/ UNITED TOKYO Jingu-mae, Shanghai, Beijing, Hong Kong

Online Store: https://amiayaxstreet.com (Open August 23, 12:00JST)

Official Site: https://amiaya.asobisystem.com

New BT21 Cafe Coming to Tokyo, Yokohama, Nagoya, Osaka, and Okinawa

The 9th BT21 Cafe ~Relaxing Holiday~ will be open for a limited time in six venues across Tokyo, Yokohama, Nagoya, Osaka, and Okinawa. If you're a fan of these adorable LINE FRIENDS, just take a look at the menu items and goods on offer!

Main Visual

The Menu

Chicken and Orange Hot Sandwich: ¥1,760 (Tax Included) 

Grilled Vegetable Curry: ¥1,870 (Tax Included)

Tandoori Chicken Tacos: ¥1,870 (Tax Included)

Scrambled Eggs with Smoked Bacon: ¥1,870 (Tax Included)

Mug Collection

Combo Meals

Pistachio and Chocolate S'mores: ¥1,540 (Tax Included)

Cinnamon Apple Pie: ¥1,540 (Tax Included)

Maple Lemon German Pancake: ¥1,650 (Tax Included)

Mixed Berry German Pancake: ¥1,650 (Tax Included)

Strawberry Mojito/Kiwi Mojito/Peach Mojito: ¥990 each (Tax Included)

Coffee (Iced/Hot) / Black Tea (Iced/Hot): ¥550 (Tax Included)

Original Merchandise 

Pins (Random, 7 designs): ¥660 (Tax Included)

Acrylic Keyrings (7 designs): ¥770 (Tax Included) / Clear Folder: ¥440 (Tax Included)

Stickers (7 designs): ¥770 each (Tax Included) / Placemat (2 designs): ¥1,000 each (Tax Included)

Swizzle Stick (7 designs): ¥990 each (Tax Included) / Tote Bag: ¥1,650 (Tax Included)

Canvas Pouch: ¥1,980 (Tax Included) / Mini-towel (7 designs): ¥990 each (Tax Included)

Bandana (2 designs): ¥1,320 each (Tax Included) / Marshmallows: ¥972 (Tax Included)

Customers who book a table in advance will receive a randomly selected A5-size clear folder and a random clear coaster for each drink ordered.

The first installment of the 9th BT21 Cafe run, ~MY LITTLE BUDDY~, began in July 2021. The menu and goods, based on cute babies and their friends, received rave reviews. 

 

~Relaxing Holiday~ is inspired by summer and being outside with friends. Menu items look like what people may eat while camping, and the original character art features your favorite BT21 characters eating their favorite foods. Various soups and desserts are available in cute souvenir cups, and anything ordered is perfect for posting on social media!

Which menu item looks the most delicious to you? 

 

*Images for reference only. 

©BT21

Information

BT21 Cafe 9th Run ~Relaxing Holiday~

Tokyo 1:
Address: SHINJUKU BOX café&space Lumine EST (B1F 3-38-1 Shinjuku, Shinjuku-ku, Tokyo)
Running: August 28, 2021 – October 3, 2021

Tokyo 2:
Address: HARAJUKU BOX Alta (3F 16-4 Jingumae 1-chome, Shibuya-ku, Tokyo)
Running: September 16, 2021 – October 31, 2021

Yokohama:
Address: Collabo_Index Lumine Yokohama (6F 2-16-1 Takashima, Nishi-ku, Yokohama, Kanagawa)
Running: September 1, 2021 – October 3, 2021

Nagoya:
Address: Nagoya Box café&space (B1F LACHIC, 3-6-1 Sakae, Naka-ku, Nagoya, Aichi)
Running: September 30, 2021 – November 7, 2021

Osaka:
Address: Shinsaibashi contact (1-6-24 Kitahorie, Nishi-ku, Osaka)
Running: August 27, 2021 – September 23, 2021

Okinawa:
Address: OKINAWA BOX café&space (Naha OPA 2F, 1-20-1 Izumizaki, Naha, Okinawa)
Running: September 3, 2021 – October 3, 2021

Official Site: https://2021-2.box-cafe.jp/

BT21 is a globally popular cast of characters from LINE FRIENDS.
*The products and menu items produced and sold by LEGS COMPANY, Ltd. are the result of an official license agreement with LINE FRIENDS Co., Ltd. and may not be reproduced or sold without permission from LINE FRIENDS Co., Ltd. 

Japanese Music Artists to Perform at Crocs Japan x atmos pink's Summer Festival

Casual footwear brand Crocs Japan and sneaker select shop atmos pink are set to host a summer pop-up event titled 'Atokuro Natsumatsuri' at atmos pink's flagship store in Harajuku as well as online from July 31 to August 9.

atmos is one of the leading sneaker brands in Japan, while Crocs is a staple of summertime footwear. Together, the two brands are set to deliver an array of summer season content with classic Japanese summer stalls, creating your own custom Crocs Jibbitz™, and more. Additionally, everyone who attends the event and buys something will enter for a chance to win some limited-edition merhandise.

Starting on August 2, a line-up of Japanese artists will perform live on YouTube for the event, with names such as FAKY, Yurufuwa Gang, ELLE TERESA, CHAMELEON LIME WHOOPIEPIE, Atarashii Gakko no Leaders, and more.

Information

Atokuro Natsumatsuri
Running: July 31, 2021 – August 9, 2021

Location: atmos pink Flagship Shop Harajuku

Address: 6-5-3 Jingumae, Shibuya, Tokyo

Opening Hours: 11:00-20:00

Live Schedule​
August 2 @ 21:00 – FAKY

August 4 @ 21:00 – Yurufuwa Gang
August 6 @ 21:00 – ELLE TERESA
August 8 @ 21:00 – CHAMELEON LIME WHOOPIEPIE, Atarashii Gakkou no Leaders

atmos pink channel: https://www.youtube.com/channel/UCkSEEsKnBrGz0bP9XLDkSGw

atmos pink Official Website: https://www.atmos-pink.com/

First Official Chiikawa Shops Open at KIDDYLAND Harajuku and Osaka Umeda

KIDDYLAND has announced the opening of the first official shops themed on the popular character Chiikawa. Named Chiikawa Land, the two stores will open at the Harajuku and Osaka Umeda branches of KIDDYLAND on August 7.

Chiikawa is a popular character first revealed by Japanese illustrator Nagano on Twitter. In December 2020, the official online store Chiikawa Market opened, and Nagano released a book compiling the manga panels they drew and posted on Twitter. With over 550,000 follows on Twitter, Chiikawa has become extremely popular, with even themed cafes and an exhibition, Chiikawa's Forest, having taken place.

Now Chiikawa get its own official shops at KIDDYLAND with merchandise featuring new and exclusive artwork drawn by Nagano and more.

Get your paws on exclusive merch at Chiikawa Land

Smartphone Stickers | 3 Designs | ¥385 Each (Tax Included)

Acrylic Stands | 3 Designs | ¥770 Each (Tax Included)

Pins | 3 Designs | ¥330 Each (Tax Included)

Acrylic Keyrings | 3 Designs | ¥660 Each (Tax Included)

Large Hand Towels | 2 Designs | ¥770 Each (Tax Included)

Mug | ¥1,650 (Tax Included)

T-Shirts | 3 Designs | ¥3,080 Each (Tax Included)

Positively adorable frames for pre-order

Chiikawa Art Frame – Clouds | ¥16,500 (Tax Included)

Chiikawa Art Frame – Faces | ¥16,500 (Tax Included)

Chiikawa Art Frame – Ramen | ¥16,500 (Tax Included)

Buyer bonuses

For every ¥1,100 spent in a single transaction, receive one of three possible Umaibo corn sticks.

For every ¥3,300-¥5,499 spent in a single transaction, receive an exclusive hologram pin.

Spend over ¥5,500 to receive a random special gift: one of four possible lunch boxes or one of five plush pins.

Chiikawa Land shopping bag

Snap a photo at one of the photo spots

Get a stamp at both KIDDYLAND branches

 

©nagano

LINE FRIENDS Collaborates With Minions For 10th Anniversary

As part of the LINE FRIENDS 10th anniversary celebrations, Illumination Entertainment and Universal Brand Development released the MINIONS X BROWN & FRIENDS collection at the LINE FRIENDS Harajuku store and the online store on July 22. A collection of digital accessories, camping items, and golf goods will also roll out in August. This includes a release at 17 branches of KIDDYLAND on August 7 as part of PLAY LINE FRIENDS.



BROWN & FRIENDS began as a stamp series on the Japanese messaging app LINE. The characters are now featured just about everywhere including as merchandise. See Brown and Sally meet Kevin, Bob, and Stuart from the hit animated films Despicable Me and Minions in the form of digital accessories aimed at tech lovers such as AirPods cases and smartphone clips as well as eco bags, golfing equipment, camping necessities, and more.

As part of the collaboration, Brown & Friends and Minions LINE stickers and Instagram filters will also be released in August. Check out the official LINE FRIENDS social media pages for related promotional videos too.

And for Japanese fans of both franchises, they get some Japan-exclusive merchandise too including a mini towel, hand towel, face towel, bath towel, denim tote bag, denim pouch, eco bag, hat, stationery, bottle, mug, neck pillow, and more.



©LINE/©UCS LLC