Celebrate the New Year at Shibuya Hikarie's 'minne' event with fukubukuro, handicrafts, festive menus and more
A new promotional event will be held from Christmas to the Valentine season at Shibuya Hikarie.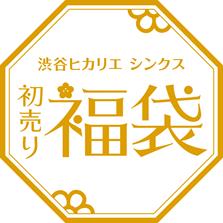 December is the preparation period to wrap up the past year and welcome the new one. December's trend word is #新年を祝おう ("let's celebrate the new year") at Shibuya Hikarie where they are joining in the celebration with festive New Year's menus, merchandise and entertainment. Let's take a look.
ShinQs will hold their first ever "handmade market" starting January 11th next year. Centered on its female customers, the Shibuya Hikarie ShinQs Handmade Market presented by minne will be lined with a wide range of gorgeous handmade items and products to get your hands on.
The main act of the event is the tie-up with Japan's biggest handmade market, "minne." The event stages of each floor will sell products from creators popular at minne. There will also be workshops as well as a variety of special sales booths and events.
ShinQs are also preparing unique 2018 fukubukuro (Japanese New Year lucky bags) which will appear on January 2nd. In addition to the premium fukubukuro available on the food floor which are popular every year, there will be an even more special fukubukuro on sale, the likes of which you could only imagine in your dreams…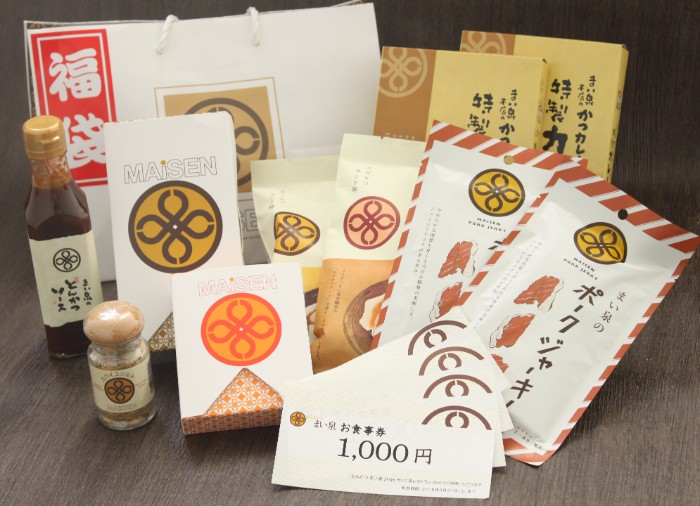 Tonkatsu from MAISEN (6th floor) Fukubukuro
Fukubukuro – ¥5,000 (tax incl.) / ¥3,000 (tax incl.) *only 10 of each available
Contains a food voucher which can only be used at Shibuya Hikarie, a sandwich, and an original product from MAISEN! This fukubukuro is filled with goodies from MAISEN for you to enjoy at both Shibuya Hikarie or your own house. *available on January 2nd and January 3rd
The TOKYU THEATRE Orb on the 11th floor of Shibuya Hikarie are set to perform New Year Musical Concert 2018 with festive musical songs. Andy Mientus who starred in the popular drama "Smash" will be performing as well as a wonderful cast coming to Japan made up of Broadway and West End performers.
From food to handicrafts, fashion, entertainment and more – head on over to Shibuya Hikarie and celebrate a wonderful New Year.
■Information
Shibuya Hikarie
Address: 2-21-1 Shibuya, Shibuya-ku, Tokyo
Opening Hours:
ShinQs 10:00-21:00
Cafe & Restaurant 11:00-23:00
Cafe & Restaurant 7F 11:00-23:30 *7F will close at 23:00 on Sundays
Creative Space 8/ 11:00〜20:00 *select stores will be open until 23:00
Closed: January 1st
TEL: 03-5468-5892
RELATED ENTRIES
Experience Shibuya Online With Airbnb and PLAY! DIVERSITY SHIBUYA's Special Website

PLAY! DIVERSITY SHIBUYA and Airbnb launched a new website on July 2 which lets people experience Shibuya tourism and all things Shibuya online.

The online project comes in response to the economic slump that Shibuya has faced as a result of COVID-19 which has meant less tourism. The website will feature a host of unique content that captures the essence of the Shibuya experience.

The first entry to the website will see KABA taking users on a virtual walk through the city of Shibuya. KABA, an activist for the LGBTQ community in Japan, was appointed as an official Tourism Ambassador of Shibuya this year. As well as this, the energetic Akkun, another Shibuya Tourist Ambassador and influencer amongst Shibuya's youth, will also be hosting a "Shibuya Sake School." There is much more content to enjoy right now too, and the website is set to expand even more.

Other features include the "WANDER COMPASS" which lets users learn about Shibuya's history and visit local spots through a virtual tour, and Shibuya TSUTAYA O-EAST's own DJ Bar "AZUMAYA" is showcasing how to make Japanese cocktails using various Japanese ingredients and spices.

Visit Shibuya from the comfort of your own home using Airbnb and PLAY! DIVERSITY SHIBUYA's special new website.

New York Ramen Bar Kuro-Obi to Open First Japanese Branch in Shibuya

New York-based ramen bar Kuro-Obi has announced that it's opening it first Japanese branch in the food hall of Shibuya's new shopping centre RAYARD MIYASHITA PARK on August 4, 2020.

Kuro-Obi was established in New York back in 2014. To date, it has opened 6 branches across the US as well as one branch in Singapore. It specialises in "tori paitan", a silky chicken-base broth. The new Japanese ramen bar will serve many different tori paitan ramen dishes takeout style, which is common in the US. All ramen served here is served in paper cups rather than bowls, so it can be eaten both in the food hall or taken away.


Added to the rich soup broth and noodles is moist chicken char siu, soft-boiled egg, negi spring onion, and fried onion chips. The black pepper used adds a kick to the overall flavour. Thick noodles are also used.

"Ramen is Freedom" is the theme of Kuro-Obi's brand in Japan, with which they aim to challenge the new possibilities of ramen.

Information

Kuro-Obi MIYASHITA PARK
Grand Opening: August 4, 2020
Address: MIYASHITA PARK South 3F FOOD HALL, 6-20-10 Jingumae, Shibuya, Tokyo

Opening Hours: 11:00-23:00 (Last Orders 22:30)

Official Website: https://kuroobi-ramen.com/

Cute Bear Pancakes Whipped Up at IMADA KITCHEN in Tokyo's SHIBUYA109

IMADA KITCHEN in SHIBUYA109 has teamed up with Hattendo Cafe to co-create the new "Torokeru Kuma-san Pancakes" (Melty Mr. Beat Pancakes) which will be served from July 1, 2020 to August 30, 2020.

IMADA KITCHEN is a food project that aims to create original food in Shibuya. Together with Hattendo, a Hiroshima brand known for its incredible cream pastries, they have created a super cute bear design pancake. Bear designs are popular with young girls in Japan.

Torokeru Kuma-san Pancake: ¥450 (Before Tax)

The fluffy pancakes are filled with melt-in-the-mouth, handmade custard cream, meaning a single bite lets you enjoy both the moist texture of the pancake and the melty drizzle of the custard cream. Your mouth is instantly filled with flavours of maple syrup and egg, which when combined with the accompanying berries makes for a sweet amalgamation of deliciousness.

Torokeru Koro Tama Kuma Sandwich: ¥450 (Before Tax)

Normally, you would have to go to Hiroshima to try Hattendo Cafe's "Torokeru Koro Tama Kuma Sandwich," but now it will be available to try at IMADA KITCHEN. Made with the cafe's "cream bread," this moist sandwich is filled with egg salad, korokke, and cabbage for a hearty meal.

Yuri!!! on ICE x Sanrio Characters Come Together at a Themed Cafe in Tokyo

LEGS COMPANY has revealed that it is opening a Yuri!!! on ICE and Sanrio fusion themed cafe called "Yuri on Ice x Sanrio Characters Cafe 2020" in Shibuya, Tokyo for a limited time from August 6, 2020.

Yuri!!! on ICE is a sports anime series centred on figure skating. It was produced by MAPPA and directed and written by Sayo Yamamoto together with Mitsurō Kubo. The series received rave reviews from anime watchers and the figure skating community.

LEGS COMPANY brought this collaborative cafe to Tokyo and Osaka once before back in September and October of 2017. The collaboration is set to return this summer, with this year's theme centred on an ice cream stand. The menu is made up of themed dishes, drinks, and desserts. Let's take a look at just some of the items on offer.

A Select Look at the Menu

Food


Utopia Akatsuki Simmered Cutlet Plate: ¥1,599

A Yuri!!! on ICE classic, this katsudon dish is served in a separated style.

Borscht Plate: ¥1,599

Borscht is a Russian dish that appears in the show, and in this plate it's served as a main. Enjoy together with the sour cream.

Paella Plate: ¥1,599

A Spanish dish that appears at the end of the show, served with fish, sauce, and a side of gazpacho cold soup.

Desserts


Pancake & Ice Cream Plate: ¥1,399

Enjoy a mix of sweet and sour flavours with a fruit and whipped cream-topped pancake and ice cream. You get to pick your favourite character for your ice cream.

Tiramisu & Ice Cream Plate: ¥1,399

You can choose your favourite character with the bittersweet tiramisu too.

Drinks


Soda Float: ¥989 (Bottom Left: Strawberry / Middle: Melon / Right: Blue / Top Left: Cola / Top Right: Coffee)

Stickers (14 Designs): ¥400


Mini Towels (3 Designs): ¥850 Each

Fans can get their hands on exclusive merchandise too which is also available online in Japan.

Fans (4 Designs) *For those who book a table in advance only


Coasters (7 Designs) *For those who order a drink only

The cafe will also offer free merchandise too, including fans for those who book a table in advance, coasters for those who order a drink, and more.

©はせつ町民会/ユーリ!!! on ICE 製作委員会
©1976,1989,1992,1993,1996,1998,2020 SANRIO CO.,LTD. APPROVAL NO.610406

Information

Yuri on Ice x Sanrio Characters Cafe 2020
Running: August 6, 2020 – September 22, 2020
Location: SHIBUYA BOX cafe&space (Shibuya LOFT 2F, 21-1 Udagawacho, Shibuya, Tokyo)

Reservations: Now Open
Reservation Price: ¥650 (*4 seats per reservation)

Yuri on Ice x Sanrio Characters Cafe 2020 Official Website:
https://yuri-sanrio-characters-cafe.jp/

IKEA Shibuya Grand Opening Announced For Winter 2020

Having opened Tokyo's first IKEA branch in Harajuku earlier this month, IKEA Japan has announced that their next branch, IKEA Shibuya, will open in winter 2020.

IKEA Shibuya will be just a 5-minute walk from Shibuya Station via the JR Line exit will span 7 floors. It will look out onto both Shibuya Center-Gai shopping street and Inokashira-Dori which is just a short stroll from the famous Shibuya Scramble Crossing, making it super easy to get to.

President and Chief Sustainability Officer of IKEA Japan, Helen Von Rice, expressed her enthusiasm for the upcoming launch of the new store. "We're looking forward to getting to meet even more of you in Tokyo," she said. "Shibuya is the hub of Tokyo's development; a place where the future is created. I am overjoyed that we get to become a part of that." (*Comments translated from Japanese by MMN) 

In February of this year, IKEA Japan opened "IKEA for Business," the first-ever planning space for corporate business owners which will provide solutions for various types of businesses.

IKEA Shibuya will be recruiting for 170 jobs in the run up to its opening which will begin rolling out on June 18, 2020. The recruitment page can be found below.

Studio Ghibli American Casual Clothing Brand GBL to Open First Store in Shibuya

Japanese company Benelic is set to open the first permanent store for GBL, an online clothing company whose stock features designs from Studio Ghibli's animated film features. The store will open inside MIYASHITA PARK, a new shopping centre opening in Shibuya this summer.

About GBL

GBL aims to capture those special feelings of magic and wonder we have all felt watching a Studio Ghibli film. Each clothing item in GBL's collection is woven with love and enthusiasm for the internationally beloved animations.

The First Stop: Shibuya


GBL was launched in 2017, and since then has sold its stock via its website and at pop-up shops. Shibuya will be the place that GBL opens its first physical store, which is designed like a garage filled with fun and exciting products.

New 2020 Design T-Shirts

Shibuya is known the world over as the hub of street trends, making it the perfect location for GBL's line-up of attire which combines Studio Ghibli and an "American casual" style.

Fans of Studio Ghibli won't want to miss out on a trip to Shibuya when they visit Tokyo to enter GBL.

Enter Virtual Shibuya: The New Ghost in the Shell Digital Platform

Shibuya 5G Entertainment Project launched its new digital platform "Virtual Shibuya" with an opening event on May 19. The event Virtual Shibuya helped promote release of Ghost in the Shell: SAC_2045 with talks and performances from SEKAI NO OWARI's DJ LOVE, virtual YouTuber and member of Nijisanji Ange Katrina, Chinatsu Wakatsuki of Future Design Shibuya, and Naohiro Ukawa of S/U/P/E/R DOMMUNE—all of whom are fans of Ghost in the Shell.

Officially recognised by Shibuya City, Virtual Shibuya comes in response to the effects of the novel coronavirus (COVID-19) which has brought tight restrictions to the economy and people's way of life. It will enable people to continue enjoying entertainment from the comfort of their homes by participating in a whole host of virtual events and activities. The project aims to deliver content from Shibuya with live performances from artists, art exhibitions, talks, and more. The use of 5G and the latest cutting edge technology will connect the real Shibuya to a virtual space, combining the realms of the digital and real world.

The guests joined over 50,000 users for the first event which went down a storm. Chinatsu Wakatsuki said: "I was amazed how much it looked like Shibuya! I can't go to Shibuya right now, so it felt like I got to visit home again after so long."

Shibuya was fully recreated a virtual space for people to visit

Lots of Ghost in the Shell fans gathered in the city

Everybody in this virtual world jumped into their avatar skins, including the diverse range of guests who probably would never have come together had it not been for the Ghost in the Shell theme, as well as DJ LOVE, Katrina, Chinatsu Wakatsuki, and Naohiro Ukawa.

The real world and the world of Ghost in the Shell collide

The four performers, who were coming face to face with each other for the first time, talked to guests about what they love about Ghost in the Shell while strolling around Virtual Shibuya and having fun with fans on equal terms.

Comments from the performers

・Chinatsu Wakatsuki (Future Design Shibuya)
"I was amazed how much it looked like Shibuya! Shibuya is a place I hold near and dear to my heart. There were a lot of 'firsts' for me, like my first time using an avatar, and meeting new people for the first time, so I thought it was going to be difficult at first, but I found myself not nervous at all and had fun with everyone in there using this futuristic entertainment. Looking forward, au 5G will grow and the number of things we can do will as well. I hope to challenge myself as a tarento and a mum in many different things and have fun with this Virtual Shibuya!"

・"DJ LOVE" (SEKAI NO OWARI)
"It felt like I had dived right into the world of Ghost in the Shell, my favourite series. It was a wonderfully fun event which expanded on my dreams. I'm looking forward to seeing it evolve and I hope to perform live there at some point. I want to make stuff that people who haven't been physically able to go to venues up to now can enjoy. I think it would be fun to communicate with people who participated."

・Ange Katrina
"The streets of Shibuya I know were completely transformed into the world of Ghost in the Shell, and my favourite Tachikoma made an appearance too. For a Ghost in the Shell fan like myself it was a whale of a time! Right now we have to battle with staying indoors. Me having disappeared has caused a bit of trouble, but the thrill of this virtual event has lifted my nerves. I had a lot of fun."

You can check out footage from the event in the video below which was posted on Shibuya 5G Entertainment Project's official YouTube channel.

The world of Ghost in the ShellVirtual Shibuya in can be experienced until May 31, 2020, so sign up while you still can.

Shibuya 5G Entertainment Project to Launch Virtual Shibuya Platform

Shibuya 5G Entertainment Project is set to launch its new digital platform "Virtual Shibuya" on May 19, 2020. The platform is officially recognised by Shibuya City.

Virtual Shibuya comes in response to the effects of the novel coronavirus (COVID-19) which has brought tight restrictions to the economy and people's way of life. It will enable people to continue enjoying entertainment from the comfort of their homes by participating in a whole host of virtual events and activities.

The project aims to deliver content from Shibuya with live performances from artists, art exhibitions, talks, and more. The use of 5G and the latest cutting edge technology will connect the real Shibuya to a virtual space, combining the realms of the digital and real world.

1: Online Events

A variety of online events will be held inside the virtual event space. People tune into Virtual Shibuya while at home by connecting with their smartphones, PCs or VR devices. They will have their own avatar and be able to traverse the area together with other people who are connected while participating in different interactive online events. The events will also be streamed on video streaming services.

2: XR Art

Experience XR (cross reality) content which will connect both Virtual Shibuya to the real Shibuya. Those in either Shibuya will be able to experience the same content and entertainment.

The opening event for the grand opening of Virtual Shibuya will promote the release of Ghost in the Shell: SAC_2045 with talks and performances from SEKAI NO OWARI's DJ LOVE, who is a fan of Ghost in the Shell, as well as virtual YouTuber and member of Nijisanji Ange Katrina, Chinatsu Wakatsuki of Future Design Shibuya, and Naohiro Ukawa of S/U/P/E/R DOMMUNE.

Information

Ghost in the Shell Night by au 5G

Date: May 19, 2020

Time: 19:00-19:45

How to Participate

Virtual Shibuya can be accessed using a VR device, smartphone, or PC/Mac. To participate, you must create a (free) Cluster account and install the Cluster app on your device. This event will also be streamed live on YouTube Live and the official Twitter page of Shibuya 5G Entertainment Project.

Join Here: https://cluster.mu/e/bee95acc-5c7f-4ebb-b08a-606348747487

Shibuya 5G Entertainment Project Official Twitter: https://twitter.com/shibuya5g

Gluten-Free Vietnamese Bánh Mi Baguettes Sold at the New Bánh mi Tokyo

In Vietnamese cuisine, a Bánh mi is a baguette stuffed with various ingredients and served as a sandwich. It's a popular meal in Vietnam, and in recent years has seen an appearance in Japan.

Bánh mi Tokyo opened in Gaiemmae, Tokyo on March 16, 2020. They serve bánh mi with a Japanese taste, and their bread is made from 100% rice flour with no artificial flavourings or purified sugar.

Bánh mi are generally made with lard or margarine, but at Bánh mi Tokyo, they are made with with ingredients with good-quality oil content like rice koji sweet sake and nuts, which give them a richness and creaminess and remove things like trans-fats that are a burden on the body. This also greatly cuts calories and other fats too.

Mackerel Curry Bánh Mi

All bánh mi overflow with original flavours, from the chicken-filled "Standard Bánh Mi" to the "Mackerel Curry Bánh Mi" which is made with curry flavoured grilled mackerel, "Five Spice Char Siu Bánh Mi" stuffed with juicy pork belly, and more.

Bánh mi Tokyo also serves high-quality original coffees which are a must-try together with your bánh mi

Information

Bánh mi Tokyo

Address: 1F, 3-1-25 Jingumae, Shibuya, Tokyo)

Opening Hours

[Weekdays] Morning 8:30-9:30 / Lunch 11:00-15:00 (Last Orders 14:30) / Cafe 15:00-17:30 (Last Orders 17:00)

[Weekends & Holidays] Lunch 11:00-15:00 (Last Orders 14:30) / Cafe 15:00-18:30 (Last Orders 18:00)

*Please note that opening hours are subject to change as a result of the coronavirus. Check the cafe's official website for the latest information.

TEL: 070-4142-0868

Official Website: https://banhmi-tokyo.com/

Japan's First Muslim Eyelash Extension Salon 'Crazy Beauty' Opens in Shibuya

Japanese eyelash extension salon Crazy Beauty has announced its efforts to strengthen its services to cater towards its increasing number of Muslim customers. The salon released a new list of policies in English including using no pork-derived ingredients in its glue, a comment about the alcohol level of its glue, and more.

"Muslim Welcome" is the name of this new initiative launched by Crazy Beauty with support from the Made in Japan Halal Support Committee.

Prayer Space

Crazy Beauty provides prayer mats and has a space for its Muslim clients to pray.

Consideration For Muslim Customers

Since Muslims are not able to use products with alcohol in them, Crazy Beauty provides Halal-certified Clean Shu! Shu! Neo, which has alkali ions in it that kills bacteria, and it also cleans and smells since. Crazy Beauty also uses MOMA Water, officially recognised by JAKIM in Malaysia. Customers can also enjoy Halal-certified tea after their session.

Muslim Welcome Eyelash Policies

・Our salon uses medical grade glue that does not contain pork-derived ingredients.

・The medical-grade glue used in our salon contains a small amount of alcohol.

・A spare space can be used for prayer purposes.

・Prayer mats are available upon request.

Source: https://crazybeauty.jp/en

If you're a Muslim and looking to experience Japan's beauty scene, then be sure to check out Crazy Beauty to see everything they have to offer.

Information

Crazy Beauty

Address: 906 Dogenzaka Square, 5-18 Maruyamacho, Shibuya, Tokyo

Reception Times: Last Phone Booking 21:00 (Until 19:00 on Sundays and Public Holidays)

No Fixed Holidays (Open during festival seasons)

TEL: 03-6416-1726

Official Website: https://crazybeauty.jp/en

Tokyo Otaku Mode TOKYO Collaborates With Hatsune Miku at Shibuya PARCO

Tokyo Otaku Mode Inc. is opening a pop-up shop in collaboration with Hatsune Miku at Tokyo Otaku Mode TOKYO which is located on the 6th floor of Shibuya PARCO in Tokyo.

The shop will be open from December 27 until January 19 next year. Japanese illustrator hakusai is on board to illustrate the designs for the shop itself as well as the shop-exclusive merchandise. The design features Hatsune Miku, Megurine Luka, Kagamine Rin and Len, KAITO and MEIKO wearing traditional Japanese dress.

Acrylic Stands – ¥1,200 Each (Before Tax)

Mini Towels – ¥700 Each (Before Tax)

There are 10 original and exclusive pieces of merchandise with various designs to choose from. Plus, customers who purchase over ¥3,000 (tax included) worth of items will receive a special Vocaloid sticker.

The Snow Miku Sky Town store at New Chitose Airport in Hokkaido is also collaborating with the pop-up shop where they will sell select merchandise from Snow Miku Sky Town.

Those of you looking to get your hands on some limited-edition Vocaloid goodies will want to roll on up to Tokyo Otaku Mode TOKYO before the pop-up shop closes.

*The items shown in the photos above are of products in development. Actual products are subject to change.

Art by hakusai  © Crypton Future Media, INC. www.piapro.net  

Information

Tokyo Otaku Mode TOKYO

Address: Shibuya PARCO (floor 6), 15-1 Udagawacho, Shibuya Ward, Tokyo

Opening Hours: 10:00-21:00

Sales Period: December 27, 2019 – January 19, 2020

Corporate Website: https://corporate.otakumode.com/

Peanuts x The Marc Jacobs Pop-Up Shop Opens at Shibuya PARCO

A pop-up shop in collaboration with the Peanuts comic strip series starring Snoopy and The Marc Jacobs opened at GATE on the first floor of Shibuya PARCO today and will run until January 13, 2020.

[Pre-Release Item] THE PEANUTS T-SHIRT: ¥21,000 (Before Tax)

This special collaboration sees a line of apparel and items from The Marc Jacobs with gorgeous designs taken from the internationally comic strip series Peanuts by American cartoonist Charles M. Schulz.

The pop-up shop is inspired by Snoopy's dog house which when you step inside transports you into the wonderful world of Peanuts.

The shop is also collaborating with the PEANUTS CAFÉ for three days between December 20-22. Attendees can get themselves a hot chocolate at the wagon located in front of Shibuya PARCO Koen-dori Street. The delicious drink is topped with chocolate chip cookies—a favourite of the Peanuts gang—and marshmallows.

If you walk around the Center Gai, Dogenzaka and Koen-dori areas of Shibuya, you'll spot posters plastered up to promote the pop-up shop. There are five designs featuring Snoopy, Charlie Brown, Lucy van Pelt, Linus van Pelt, and Peppermint Patty. If you scan the QR codes on each of the posters you can download respective wallpapers for each character for your smartphone.

If you manage to scan all five of the QR codes, you'll receive a special present when you show your phone at the pop-up store. This is running right now until December 30, 2019, so don't miss out!

Information

PEANUTS x THE MARC JACOBS Pop-Up Store

Running: December 17, 2019 – January 13, 2020

Opening Hours: 10:00-21:00

No Fixed Holidays (Except when Shibuya PARCO is closed)

Location: Shibuya PARCO (GATE, Floor 1F)

*Please note that depending on how busy the shop is you may be given a numbered ticket upon arrival to determine when you can enter. More details can be found on the Shibuya PARCO website.

Shibuya PARCO Official Website: https://shibuya.parco.jp

Hot Chocolate Wagon

Running: December 20, 2019 – December 22, 2019

Opening Hours: 10:00-21:00

Location: In front of Shibuya PARCO Koen-dori Street