Celebrate the New Year at Shibuya Hikarie's 'minne' event with fukubukuro, handicrafts, festive menus and more
A new promotional event will be held from Christmas to the Valentine season at Shibuya Hikarie.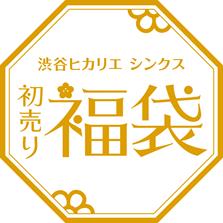 December is the preparation period to wrap up the past year and welcome the new one. December's trend word is #新年を祝おう ("let's celebrate the new year") at Shibuya Hikarie where they are joining in the celebration with festive New Year's menus, merchandise and entertainment. Let's take a look.
ShinQs will hold their first ever "handmade market" starting January 11th next year. Centered on its female customers, the Shibuya Hikarie ShinQs Handmade Market presented by minne will be lined with a wide range of gorgeous handmade items and products to get your hands on.
The main act of the event is the tie-up with Japan's biggest handmade market, "minne." The event stages of each floor will sell products from creators popular at minne. There will also be workshops as well as a variety of special sales booths and events.
ShinQs are also preparing unique 2018 fukubukuro (Japanese New Year lucky bags) which will appear on January 2nd. In addition to the premium fukubukuro available on the food floor which are popular every year, there will be an even more special fukubukuro on sale, the likes of which you could only imagine in your dreams…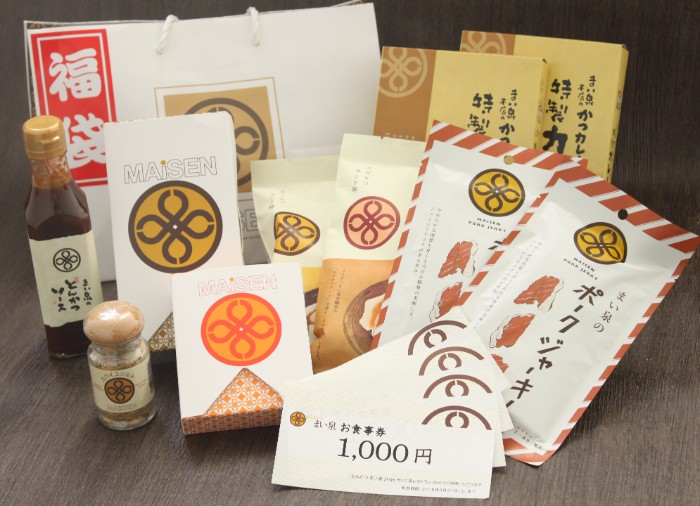 Tonkatsu from MAISEN (6th floor) Fukubukuro
Fukubukuro – ¥5,000 (tax incl.) / ¥3,000 (tax incl.) *only 10 of each available
Contains a food voucher which can only be used at Shibuya Hikarie, a sandwich, and an original product from MAISEN! This fukubukuro is filled with goodies from MAISEN for you to enjoy at both Shibuya Hikarie or your own house. *available on January 2nd and January 3rd
The TOKYU THEATRE Orb on the 11th floor of Shibuya Hikarie are set to perform New Year Musical Concert 2018 with festive musical songs. Andy Mientus who starred in the popular drama "Smash" will be performing as well as a wonderful cast coming to Japan made up of Broadway and West End performers.
From food to handicrafts, fashion, entertainment and more – head on over to Shibuya Hikarie and celebrate a wonderful New Year.
■Information
Shibuya Hikarie
Address: 2-21-1 Shibuya, Shibuya-ku, Tokyo
Opening Hours:
ShinQs 10:00-21:00
Cafe & Restaurant 11:00-23:00
Cafe & Restaurant 7F 11:00-23:30 *7F will close at 23:00 on Sundays
Creative Space 8/ 11:00〜20:00 *select stores will be open until 23:00
Closed: January 1st
TEL: 03-5468-5892
RELATED ENTRIES
Giant 1/6 Scale Tokyo Ghoul Figure to be Sold at Tokyo Otaku Mode TOKYO in Shibuya PARCO

Tokyo Otaku Mode Inc. is set to display and start taking orders for a new 1/6 scale figure by Figurama from Sui Ishida's hit manga and anime series Tokyo Ghoul. Available in Japan only, it will be sold at the new Tokyo Otaku Mode TOKYO store from November 22 at 10:00am at the new Shibuya PARCO shopping complex.

Figurama is a Hong Kong-based figurine maker which has crafted many figures from popular titles such as Attack on Titan, Hellsing, Devilman, and Trigun, to name a few. The standout characteristic of their work is the size of their figures, the composition, and how detailed the figures are despite being so large.

The Tokyo Ghoul figure set to appear at Tokyo Otaku Mode TOKYO stands 63cm high, 44cm wide, and 35cm deep. It features series protagonist Ken Kaneki versus Yamori, who made Kaneki's hair turn white.

Only 800 of these figures have been made, of which Tokyo Otaku Mode TOKYO will sell 40, making them an extremely rare and limited edition collectors items. Perfect for any fan of the hit series!

©Sui Ishida/Shueisha・Tokyo Ghoul Production Committee

Information

TOKYO GHOUL: KANEKI VS YAMORI 

Maker: Figurama
Series: Elite Fandom
Scale: 1/6 

Materials: Ecofriendly Polystone, Translucent Resin, PU, LED 

Size: 63cm x 44cm x 35cm
Price: ¥100,000 (Tax excluded, shipping charge included)

Figurama Official Website: https://figurama-collectors.com/ 

Brightburn Horror Film Japan Release Promoted With Supervillain March in Shibuya

In May this year, US-based film production and distribution company The H Collective partnered with Japanese e-commerce company Rakuten to establish Rakuten H Collective Studio and the distribution company Rakuten Distribution. It has been announced that the first film they will release, together with Toho-Towa Distribution, will be Brightburn on November 15, 2019.

Brightburn is an American supervillain horror film directed by David Yarovesky and produced by James Gunn and Kenneth Huang. The movie is an amalgamation of genres including horror, sci-fi, suspense and drama. The global hit song bad guy by Billie Eilish serves as the movie's credit roll theme.

The film tells the story of Tori Breyer (Elizabeth Banks) whose struggles with fertility are lifted and her dreams for motherhood come true when a mysterious baby boy appears to her. Things take a turn for the worse however as darkness begins to manifest itself in the child, Brandon Breyer (Jackson A. Dunn), and he begins to act out his deviant urges.

In promotion of the film, an army of 48 people dressed as Brightburn marched through the streets on Shibuya on Wednesday. They called themselves BBK48, a pun on the Japanese idol group AKB48, with "BBK" standing for Brightburn Kyoufu no Kakusancha ("Fear Spreading Collective"). They began on Koen Dori Street and made their way to Shibuya's famous Scramble Crossing, weaving in and out of the crowd who reacted in fear and surprise at the red-cloaked band of baddies. Many photos were taken by passersby and posted onto social media.

They continued along Basketball Street (Center-gai Shopping Street), catching everyone off guard as they marched in unison.

Have you seen Brightburn yet? Let us know what you thought on Twitter or Facebook.

©The H Collective

Information

Brightburn

Release Date: November 15, 2019 (Japan)

Producers: James Gunn/Kenneth Huang

Director: David Yarovesky

Starring: Elizabeth Banks, David Denman, Jackson A. Dunn, and more

Publishers: Rakuten Distribution/Toho-Towa Distribution

Official Website (Japanese): https://www.rakuten-movie.co.jp/brightburn/

BABYMETAL Collaborates On Fashion Designer Yohji Yamamoto's Ground Y Collection

2019 is the year of BABYMETAL, with their latest album METAL GALAXY having dropped in October and making them the highest Japanese group/artist to place on the Billboard Top 200 in the US in 56 years. As they continue knee-deep in their ongoing world tour, you might be wondering what else they have in the pipeline.

Well, we can confirm that for you right here and now: they have teamed up with internationally-lauded Japanese fashion designer Yohji Yamamoto on his revolutionary Ground Y collection which boasts a genderless and ageless style.

Pre-sales of the collection will take place at the new Shibuya PARCO which is set to open on November 22. This will be followed by sales at GINZA SIX, Laforet Harajuku, and the online store THE SHOP YOHJI YAMAMOTO.

The collection will bring together the unique world of BABYMETALーa band which has won love the world over and has featured as guest acts on many tours of international artistsーand Yohji Yamamoto, a rebel and innovator in the fashion industry whose DNA is woven into the Ground Y line. The inspiration for this jet black collaborative collection is "galaxy," an homage to BABYMETAL's latest record METAL GALAXY.

There are numerous items in the collection, including a jumbo cut and sewn embroidered with both the BMD FOX APPAREL logoーBABYMETAL's official apparel brandーand the Ground Y logo. There's also a big hoodie featuring a 360° print and BABYMETAL's logo, a draped silk satin long shirt, and more.

MASATOSHI YAMASHIRO snapped the photos in this photoshoot, a Tokyo-based photographer who started his career in LA and New York and works with fashion magazines, advertisements, and more.

Information

Ground Y feat.BABYMETAL "GALAXY" Collection

Items: Long Shirt / Shirt Dress / Jumbo Cut & Sewn / Big Cut & Sewn / Big Hoodie / Big Sweater

Prices: Cut & Sewn ¥25,000-¥28,000 / Hoodie ¥35,000 / Sweater ¥38,000 / Shirt Dress ¥110,000-¥120,000 (All prices tax-excluded)

Release Date: November 28, 2019 (Pre-sales bein at Ground T Shibuya PARCO on November 22, 2019)

▼SHOP INFO:

Ground Y GINZA SIX (Floor 4F, 6-10-1 Ginza, Chuo Ward, Tokyo)
Ground Y LAFORET HARAJUKU (Floor 1F, 1-11-6 Jingumae, Shibuya, Tokyo
Ground Y FaSoLa STARS (Narita International Airport 1, Passenger Terminal Central Building Floor 3F, Narita, Chiba)
Ground Y SHIBUYA PARCO (Floor 2F, 15-1 Udagawacho, Tokyo) *Opens November 22, 2019
THE SHOP YOHJI YAMAMOTO: http://theshopyohjiyamamoto.jp/JP/shop/c/c20

Masaki Aiba & Jun Matsumoto Take Over Shibuya Station Billboards in New Promo Ads

Meiji plastered up some new billboard advertisements for their Meiji Oishii Gyunyu milk and Meiji Milk Chocolate products at Shibuya Station on Monday.

Actors and singers Masaki Aiba and Jun Matsumoto were chosen to be part of the ad promos for the products respectively.

The advertisements will also feature back-to-back in the Saturday November 9 issue of Japanese newspaper Yomiuri Shimbun where they have both written columns about what they like about their chosen products.

The pictures in this photoshoot were also released as downloadable wallpapers on Tuesday. Links below!

Shibuya PARCO's AKIRA ART OF WALL AKIRA ART EXHIBITION Merchandise Revealed

The new Shibuya PARCO shopping complex is set to open on November 22, 2019. It will house the new PARCO MUSEUM TOKYO (floor 4) and GALLERY X (floor B1), both of which aim to promote art and culture to the people of Tokyo. Both venues are home to the AKIRA ART OF WALL Katsuhiro Otomo × Kosuke Kawamura AKIRA ART EXHIBITION.

The unmissable ART WALL is covered in illustrations from the legendary manga series AKIRA, which was written by manga author and film director Katsuhiro Otomo, who stands at the forefront of the manga scene in Japan. The ART WALL was reconstructed in collaboration with collage artist Kosuke Kawamura. Details on the merchandise and entry process have been announced. 

Exhibition Merchandise

T-Shirt: ¥4,000 (Before Tax)

Long-Sleeved T-Shirt: ¥6,000 (Before Tax)

iPhone X/XS Case: ¥3,500 (Before Tax)

There will be a large number of commemoration merchandise to celebrate the opening of the exhibition. Each person can purchase up to four items per entry. This includes the same item of different sizes. A ticket must be for the exhibition in order to purchase merchandise. 

Exhibition Commemoration Book Set

AKIRA ART OF WALL Set of 4 Accordion Fold Books (comes in a special box)

The first three books display the different areas the of the AKIRA collage during Shibuya PARCO's renovation project. The fourth book contains the actual project itself with pictures by TAKAMURADAISUKE and includes both a discussion between and individual interviews with Katsuhiro Otomo and Kosuke Kawamura. Each book was specially designed by Katsuhiro Otomo and Kosuke Kawamura down to the covers. These books are filled with high quality and unparalleled designs. 

AKIRA ART OF WALL

Price: ¥10,000 (Before Tax)

Authors: Katsuhiro Otomo, Kosuke Kawamura

Book Set of 4 (3-Set Accordion fold book series on the making of the ART WALL + Interview Book) 

Comes with an A2 Poster

  

Collaboration Merchandise

AKIRA ART OF WALL × nana-nana

AKIRA ART OF WALL × nana-nana

AKIRA PVC A5: ¥9,500

AKIRA PVC A4: ¥10,500

AKIRA OPAQUE A5: ¥11,500

AKIRA OPAQUE A4: ¥12,500

AKIRA iPhone Case: ¥6,800

This is just a small selection of merchandise available at the exhibition. Fans will not be able to control themselves upon stumbling into the collaboration-limited merchandise goldmine.

Tickets for entry between November 22 and December 1 will be selling on a first-come, first-served basis on the ticket website E Plus. Depending on how many tickets are sold in advance, it may be possible to buy tickets on the door. This will be clarified nearer to the time.

©MASH・ROOM/KODANSHA ©Kosuke Kawamura ©︎AKIRA ART OF WALL EXHIBITION

Information

AKIRA ART OF WALL Otomo Katsuhiro × Kosuke Kawamura  AKIRA ART EXHIBITION

Location: PARCO MUSEUM TOKYO (Shibuya PARCO Floor 4)

Running: November 22 – December 16 (10am  – 9pm)

GALLERY X(Shibuya PARCO Floor B1) November 22, 2019 – December 8, 2019 (11am – 9pm)

* Last entry at both venues is 6pm on the last day)

*Entry to PARCO MUSEUM TOKYO is 30 minutes before closing time on all days)

Entry prices: ¥1,000 (General Entry), ¥800 (High School and Under), Free for Pre-School and Under

*E Plus tickets will sell from 12pm on November 2.

* Visitors who purchase advanced tickets will receive a logo sticker.

Official Exhibition Website: https://art.parco.jp/museumtokyo/detail/?id=299

 

Advanced Tickets

Tickets: Advanced tickets will include a specified date and time slot.

Selling Period: November 2 (12pm) until 6pm on the day of entry 

Entry Date/Time Slots: November 22 (10am) – December 1 (8pm)

Entry prices: ¥1,000 (General Entry), ¥800 (High School and Under), Free for Pre-School and Under (Tax Included)

*Tickets are valid for entry to both the  PARCO MUESEUM TOKYO venue and GALLERY X venue.

Show your Advanced Ticket to the staff upon arrival to receive your free logo sticker.

*Stickers will not be given to those who purchase tickets on the door or children who are Pre-School-aged or under. 

 

Ticket Website: https://eplus.jp/akiraten/

Ticket Enquiries: http://support.eplus.jp/

PARCO Art Official Website: https://art.parco.jp/

Shibuya PARCO Refurbishments Reveal Collaboration Exhibitions With AKIRA, AUTO MOAI, JUN INAGAWA And More

The new fully refurbished Shibuya PARCO shopping complex is set to reopen on November 22, 2019. When Shibuya PARCO closed for renovations in 2016, GALLERYX BYPARCO was moved to Spain-zaka in the centre of Shibuya. This November, GALLERY X will return to its home on the basement floor 1 of the shopping complex. 

The first opening exhibition of GALLERY X is titled "AKIRA ART OF WALL Katsuhiro Otomo × Kosuke Kawamura AKIRA ART EXHIBITION" which will see an entire wall decorated in a collage of art by manga author and film director Katsuhiro Otomo and his legendary series AKIRA until May 2020. 

The art wall is in fact a relocation of the AKIRA art wall that has existed at the infrastructure building site in Shibuya for almost two years. Parts of it was damaged over time, and so it will resurface at PARCO MUSEUM TOKYO on the 4th floor of the new Shibuya PARCO. That's not all: there will also be valuable original works displayed as well as posters, 3D model recreations of things seen in AKIRA, the series soundtrack by Geinoh Yamashirogumi playing, 3D attractions where you can interact with a futuristic "Neo Tokyo" and much more. 

AUTO MOAI (December 2019)

Kazuki Iio (Zun) (December 2019)

Misaki Tanaka (February ー March 2020)

JUN INAGAWA (April 2020)

The first exhibition will be followed by a strong lineup of exhibitions. The exhibition areas will be filled with a wide range of attractions, making it appealing for a wide range of people with different tastes. 

* The above information and dates are subject to change at any moment without prior notification.

GALLERY X is full of originality and is a source of the latest entertainment culture so please check it out. 

Information

GALLERY X

Address: Shibuya PARCO floor B1, 15-1 Udagawacho, Shibuya, Tokyo

Opening Hours: 11:00 ー 21:00

Official Website: art.parco.jp/

Following up from the opening of their Shinjuku branch back in 2016, BEAMS JAPAN has announced that it will open a second branch in Shibuya on December 5, 2019. It will be found inside the new Shibuya FUKURAS which is also set to open beside Shibuya Station to this December.

Shibuya-Exclusive Field Watch – ¥15,000 (Before Tax)

BEAMS JAPAN Shibuya is set to be the second hub for BEAMS "TEAM JAPAN," a project which aims to build a community around the brand and promotes products made in Japan. Opening with a completely original line focused on "super basic" clothing, it is sure to be a welcome addition to the streets of Shibuya―one of Japan's leading districts when it comes to Japanese fashion and culture.

BEAMS JAPAN Hachiko Logo Long T-Shirt – ¥7,800 (Before Tax)

Scramble Crossing/Traffic Safety Caps – ¥5,800 Each (Before Tax)

The new store will stock a whole range of different clothing items, including attire exclusive to the branch such as the above-pictured caps and watch inspired by Shibuya;s tourist sites like the Scramble Crossing and Hachiko statue.

Information

BEAMS JAPAN SHIBUYA

Grand Opening: December 5, 2019

Address: Tokyu Plaza Shibuya 2F, 1-2-3 Dogenzaka, Shibuya, Tokyo
Opening Hours: 10:00-21:00
Stocked Labels: Men's <BEAMS> / Women's <Ray BEAMS> <BEAMS BOY> / Other <BEAMS JAPAN> <TOKYO CULTUART by BEAMS>

BEAMS JAPAN Official Website: https://www.beams.co.jp/beams_japan/

Experience Art and the Japanese Tea Ceremony Come Together at hotel koe tokyo's Private Lounge

"hotel koe tokyo" isn't your everyday normal hotel. Developed and produced by "koe," the hotel brings together fashion, music, cuisine, and a luxury accommodation experience. In line with DESIGNART TOKYO 2019, the hotel has announced it will hold a reservation-only event entitled "DESIGNART TOKYO 2019: Tea ceremony by artless+asahiyaki" at its third-floor private lounge on October 19 and 20.

Asahi ware is a type of Japanese pottery originating in Uji, Kyoto almost 400 years ago. Hosai Matsubayashi is the 16th generation master of this long-running workshop, known as Asahiyaki, and he's set to collaborate with Shun Kawakami, an artist and art director of global branding agency artless Inc. The collaboration is being held to promote Japanese culture not only to the people of Japan but those overseas too, and "hotel koe tokyo" is the perfect place to do it due to the huge number of foreign visitors that stay at the hotel.

The two of them have taken the traditional Japanese tearoom and have put a modern spin on it. Normally, this private lounge of the hotel is only usable by guests staying there, but this reservation-only event will grant exclusive access to all. It brings together Japanese tea and art in the form of a special tea-making course. Attendees will follow Hosai Matsubayashi's instructions and prepare their own tea. During the session, both Matsubayashi and Kawakami will give talks on their work while you enjoy your tea.

Take advantage of this special occasion to learn about the beauty of Japanese tea.

Information

Tea ceremony by artless + asahiyaki
Dates: Saturday October 19, 2019 / Sunday October 20, 2019
Time: 4 Slots – ①12:00 / ②13:30 / ③15:00 / ④16:30 (60 minutes each)
Capacity: 10 per slot
Location: hotel koe tokyo ("koe lounge" on Floor 3F)
Content: Tea Making + Tea Art
Price: ¥3,000 (Before Tax)
Reservations:  https://www.tablecheck.com/ja/shops/hotelkoe-tokyo-privatelounge/reserve
*This event is reservation-only

Wear Plain Clothes This Halloween at Shibuya's Jimi Halloween 2019 Event

Worried about what to wear for Halloween this year? No need to panic. If you're spending your Halloween in Shibuya this year, which is known the world over for its incredible Halloween festivities, then head to Tokyo Culture Culture on October 27 where a very unique event is taking place.

Jimi Halloween is an event that takes out the stress of having to go all out for Halloween as people go dressed as ordinary people. It has been held annually since 2014, with the number of attendees growing each year. Over 800 people took part last year, all clad in their plain clothes.

This year's event will be split into three slots, with a capacity of 200 people per slot. Sign-ups begin on October 15 at 12:00pm (JST).

Past Examples

①Situational attire

Beauty salon client

Dressing up as someone doing something has been a popular choice at the event recently. You can come up with some creative ideas that'll make people say, "You came as that?!"

②"I've seen people like that!" attire

Flea market woman

There's always certain types of people that everyone sees, and in Japan this is one of them!

③"I get it, but I don't get it" attire

Hawaii vibe  uncle

You've heard all about them, but have you seen them?

④Work attire

Handing out tissues with pachinko ads on them

Work attire is a go-to at the plain clothes event. It wouldn't be an exaggeration to say that this is the one that started the entire movement.

⑤Miscellaneous attire

Maslow's hierarchy of needs

The final entry is those which are hard to categorise. They serve whatever vibes they are feeling.

Attend this year's event and show off your own unique ideas!

Information

Jimi Halloween

Date: October 27, 2019 (3 Slots / 200 People Per Slot)

 Slot ①: 11:00-14:00 

 Slot ②: 15:00-18:00 

 Slot ③: 19:00-22:00 

★Places are available on a first-come, first-served basis at the website below

Venue: Tokyo Culture Culture (cocoti SHIBUYA 4F, 1-23-16 Shibuya, Tokyo)

Entry: Free (Apply at the link below)

6 Sailor Moon Cafes Opening Across Japan Including Tokyo and Osaka

LEGS COMPANY, LTD. has announced that it will open six Sailor Moon cafes for its Sailor Moon Cafe 2019 event across Japan this year. The opening dates differ from branch to branch, but the first two will open in Tokyo and Osaka on October 3. See all the opening dates in the Information section below.

LEGS held the Sailor Moon Cafe 2017 event back in September 2017 to celebrate the 25th anniversary of Sailor Moon. The event's theme focused around adulthood imbued with a hint of cuteness. The cafes were so popular that they had a second "encore" run in December of the same year.

This year, LEGS has created an entirely new concept.

The theme this year is "Girls Night Out," and the menu line-up stays true to it, featuring food and drinks all ladies are sure to enjoy on a night out.

5 Sailor Tortilla Wrap Sandwiches – ¥1,590 (Not available at the Saitama cafe)

Pretty Girl's Brunch Pancakes – ¥1,590 (Available at lunchtime only)

Girls Night Out (Chicken Steak Plate) – ¥1,990 (Available at dinnertime only)

Cosmic Heart Berry Sandwich – ¥1,690

Moon Night Parfait – ¥1,490 (Available at dinnertime only)

Girls Night Out Drinks (10 Flavours) – ¥890 Each (Usagi Tsukino/Ami Mizuno/Rei Hono/Makoto Kino/Minako Aino/Chibiusa/Haruka Tennou/Michiru Kaiou/Setsuna Meiou/Hotaru Tomoe)

This is just a select look at what's on the menu―there are many other themed foods and desserts too!

Acrylic Key Ring (12 Designs Chosen Randomly) – ¥650

Clear Bag (1 Design) – ¥1,800

Plate (1 Design) – ¥2,200

The artwork for select cafe-exclusive merchandise was done by popular creator Etoile et Griotte who makes items for girls who love cute things, and Japanese illustrator Jenny Kaori, who creates cute, fashionable and alternative works.

Every person who books a seat in advance (¥650 before tax) at the cafe will receive one of the 5 above-pictured ticket holders chosen randomly.

If you dine at the cafe, you'll get one of the 4 above-pictured lunch mats chosen randomly.

And if you order a drink, you'll get one of the 10 above-pictured coasters chosen randomly.

*All prices are pre-tax prices. Photos are for illustrative purposes only.

©Naoko Takeuchi・PNP・Toei Animation

Information

Sailor Moon Cafe 2019

Dates/Locations

▶︎Tokyo・Shibuya: SHIBUYA BOX CAFE&SPACE SHIBUYA 109

Running: October 3, 2019 – November 17, 2019

▶︎Osaka・Abeno: Abeno contact

Running: October 3, 2019 – November 17, 2019

▶︎Aichi・Nagoya: NAGOYA BOX CAFE&SPACE

Running: October 10, 2019 – November 24, 2019

▶︎Hokkaido・Sapporo: Coach & Four Shinkawa-Dori (Hokkaido Branch)

Running: October 18, 2019 – November 17, 2019

▶︎Kyushu・Fukuoka: kawara CAFE & DINNING KITTE (Hakata Branch)

Running: October 26, 2019 – December 1, 2019

▶︎Saitama・Koshigaya: BOX CAFE&SPACE

Running: November 14, 2019 – January 13, 2019

Reservations: Opened September 26, 2019

*¥650 per reservation. Up to 4 people per reservation. Includes bonus item.

Sailor Moon Cafe 2019 Official Website: https://sailor-moon-cafe2019.jp/

Shibuya PARCO: Vegan Food, Bistros, Cafes & More Coming to Shibuya's New Shopping Complex

Shibuya PARCO is a new shopping complex that will have its grand opening on November 22, 2019. The site will have two restaurant floors: the CHAOS KITCHEN on B1F and RESTAURANT SEVEN on 7F, each with their own concepts. Collectively, both areas will house 37 different restaurants. We have listed some of the most interesting looking ones.

CHAOS KITCHEN (B1F)

The CHAOS KITCHEN restaurant floor is inspired by "Food, Music & Culture," with restaurants and shops based around this concept. Check out some of this floor's restaurants below.

Äta's

Managed by the popular bistro Ata in Daikanyama, Äta's aims to be a "Shibuya-style bistro." Pizzas are cooked fresh before you in deck ovens, and the restaurant also offers takeout options too like boiled gyoza, shrimp noodles and more. The restaurant brings together Shibuya's diverse culture into an all-new bistro.

Udon Oniyamma

The main branch of Udon Oniyamma is located in Gotanda, an eatery which enjoys long lines of customers every day. This will be its first branch inside a shopping complex. The restaurant takes Japan's main fast food ingredient―udon noodles―and serves them as both cheap and delicious as possible. They will serve their regular menu as well as some menu items exclusive to this branch.

Kome to Circus

Kome to Circus is a popular sake bar, serving a range of unique foods from a variety of game to insects, the latter of which are high in nutritional value. The Shibuya PARCO branch will also have desserts made with insects as well as a cafe "Bugs Cafe" cafe menu.

RESTAURANT SEVEN (7F)

Upstairs in Shibuya PARCO is the RESTAURANT SEVEN restaurant floor, featuring a line-up of establishments that will be enjoyed by both Japanese people and the increasing number of overseas visitors alike.

Matsuo Jingisukan

Matsuo Jingisukan has become a much-loved place to eat out amongst the people of Hokkaido, as it serves a very particular Hokkaido soul food: jingisukan, a grilled mutton dish. This new restaurant branch will serve the dish in an entirely new style. They will prepare classic jingisukan, their famous jingisukan rice bowl, as well as original tea blends made with fresh herbs, and more. Experience the real pleasure of the Hokkaido palate.

goo ITALIANO

The concept of goo ITALIANO's menu is to serve up real local Italian cuisine. The staff themselves have travelled to Italy and will serve authentic Italian flavours, which aren't well known to Japanese people, at an affordable price. The Paccheri Pomodoro, which has the delicious flavour of Naples in it, and the Focaccia di Recco, which is loved in Genoa, are representative of this. You might even find Italian dishes you've never had before!

FALAFEL BROTHERS

FALAFEL BROTHERS is a vegan restaurant with a menu full of healthy, hearts, and vegetable-packed dishes. Their menu is centred around falafels, but they also serve cakes and drinks too. They also have limited-time sweets as well as a takeout option.

This is just a small glimpse of what's to come when Shibuya PARCO opens on November 22. Make sure to put it on your must-visit list when travelling to Tokyo.

Information

Shibuya PARCO

Grand Opening: November 22, 2019

Address: 15-1 Udagawacho, Shibuya, Tokyo

Opening Hours: Shops & Services 10:00-21:00 / Restaurants 11:00-23:30 (*Times differ between shops)

No Fixed Holidays

Official Website: https://shibuya.parco.jp/teaser/

Food Review: Shibuya's Stylish Sandwich Shop BUY ME STAND

Hello, readers of MMN! I'm Banako of the MOSHI MOSHI FRIENDS program.

Today, I'm here to show you a unique and stylish sandwich shop I visited in Shibuya called BUY ME STAND. Shibuya is home to countless restaurants and cafes, but if it's sandwiches you're looking for, this place is the one people are going to recommend. That's how famous it is!

You can reach it in just a brisk 5-minute stroll from the New South Exit of Shibuya Station's JR Line building. You'll know it by the big windows and green and white stripes.

The store is managed by apparel brand SON OF THE CHEESE. The entire interior is coloured in mint green, and it has a vintage American vibe to it. Both the outside and inside are nothing short of stylish-looking. It has a second floor too which has table seats.

I ordered the shop's most popular menu item: "Apple Cheeks." The sandwiches are cooked to order in an open kitchen in full view of the customers.

BUY ME STAND typically serves hot sandwiches. Most of them are filled with cheese which is grilled until melted and oozing.

This is the Apple Cheeks, which costs ¥1,200. Take a look inside, what do you see?

That's right. Just as the name of the sandwich suggests, is stuffed with apple slices. As well as apple, it also contains pork belly, onions, and Camembert cheese.

Apples and sandwiches are seemingly an unlikely combination, but by my first bite into the crunchy toast I was already hooked. The melted cheese coils itself delicious around the pork belly and onions while the apple adds a favourable sweetness to the combination of flavours. It was like happiness in my mouth.

It's quite a hearty sandwich, but it comes with a crunchy coleslaw salad which is a great palate cleanser and changes up the flavour party on your tongue, so you can get through it all no problem

Since there's a lot of ingredients packed inside their sandwiches, they are also served with a burger bag like when you eat a hamburger, so you can wrap it up to ensure nothing falls out.

Sandwiches are generally seen as a quick and light meal, but BUY ME STAND has redefined their image by making their sandwiches fat and filling.

BUY ME STAND is open from 8am, and breakfast is sold until 11am where they serve a range of food options in addition to sandwiches. I wanted to try everything.

The menus differ slightly for breakfast, lunch and dinner.

BUY ME STAND is in fact a chain sandwich shop and has branches not only in Shibuya, but Yokohama, Fukuoka, and even Okinawa too, and all of them are just as fancy as one another.

Pay a visit to BUY ME STAND yourself and find your sandwich of choice!