Over the years, Japan has developed a reputation as a "weird" country. Whether because of general miscommunication brought on by different languages or because of the ongoing Western exotic-ization of all far-off lands, the East Asian archipelago has been saddled with a "wacky" and "quirky" image by many for decades.
So how do you separate fact from fiction? Moshi Moshi Nippon is here to help, by zooming in on various popular ideas about the country and figuring just how true (if at all) they are. For volume one, we dig into cuteness, toilets and vending machines, naturally.
Does every city and government branch of office have its own cuddly mascot?
"Kawaii" has long been a central appeal of Japanese products and people, and that concept has in recent years reached city and prefectural governments. They have busted out fuzzy mascots to rep for them, highlighted by Kumamoto Prefecture's mischievous Kumamon. American TV show host John Oliver even talked about it on Last Week Tonight. Although the top-tier characters continue to enjoy a lot of love (and keep pulling in money), the mid-tier and bottom feeders of the government fuzzball circuit have toiled away in obscurity. This year, many started getting rid of their mascots, realizing they were too costly and weren't pulling their weight.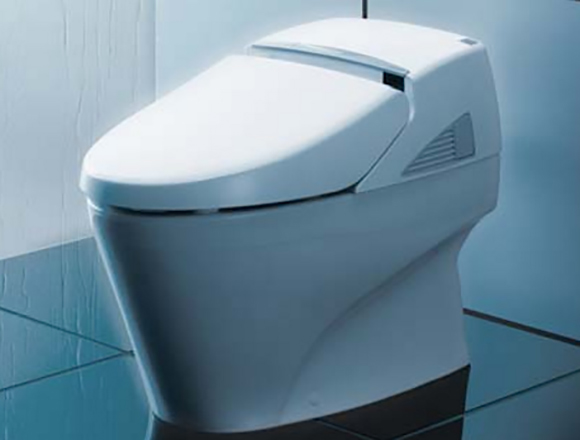 Japanese toilets are super high-tech, yeah?
Non-Japanese media has long had an infatuation with the nation's toilet seats, from major news outlets to The Simpson's. They might not be quite as futuristic as they are sometimes painted out to be, but the covers you can buy at a typical electronics store are pretty darn nifty. Mid-range models come equipped with water-spraying features, along with heat options and even the ability to play audio in order to, errr, mask what's happening.
Curious hitch: As prevalent as teched-up toilets are, there remains a large number of old-school squat-style options across the country, which are on the other end of the fancy scale. Hint – the further you head into the country, the more throwbacks you should expect to see. So don't bank on a futuristic toilet experience every trip to the bathroom.
Are there vending machines everywhere, and can I really get practically everything from them?
There are, indeed, a lot of vending machines, even in smaller towns. Yet the pure number of them (around five and a half million of 'em) isn't the only reason so many fixate on these convenient machines in Japan. More often, they focus on what Japanese vending machines offer, everything from flowers to umbrellas to hot french fries. Those exist – but aren't part of the common fabric of everyday life. These more off-beat dispensaries are rare. These weirder vending machines are every bit a novelty to Japanese people as to those visiting the island. There are certainly no shortage of vending machines, but most of them just sell drinks.
Are CDs still really popular?
Physical music media remains a staple in Japan – actual stores devoted to music still exist! – and the number of CDs moved in Japan is far more than in most countries. Yet the image of a Japan caught in the 1990s is also quite off base. Overall music sales keep dropping, and over the past year streaming music services such as Apple Music really started making inroads in the country. Plus, lots of Japanese music fans listen to music the same way as many all over the world do in 2015 – on YouTube.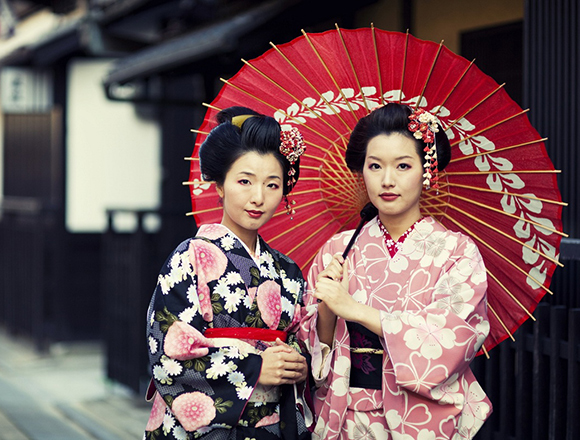 So are ninja and geisha everywhere?
Alas, you are several centuries too late. However, there are a few places you can visit and feel like you've slipped through a time hole. For ninjas, book a train ticket out to the city of Iga in Mie, a town celebrated for its rich ninja history. They have a ninja museum offering a glance into what being a stealth warrior was like, along with a ninja show and the chance to throw shuriken (for a small fee). The place to see geisha walking around is a bit to the north of that town – the ancient capital of Kyoto, where in certain districts you can still see women serving as geisha walk the street.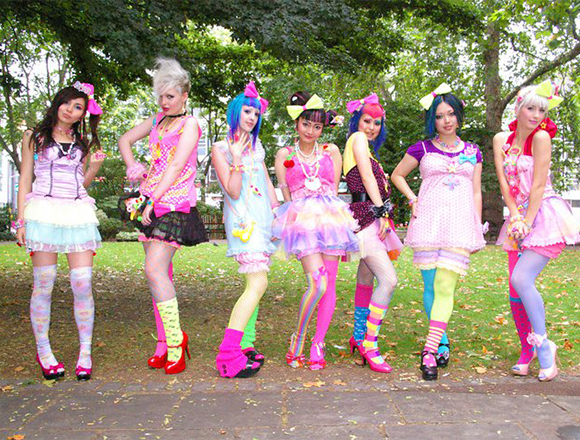 Does everyone in Tokyo dress like a Harajuku street model?
Nope, as the name suggests, you'll only really going to get this colorful experience in the Harajuku area (with some spillover into Shibuya). The bulk of people you'll meet are dressed rather normally, as fast fashion – think Uniqlo – has become the norm in Japan over the last few years. Eye-popping looks can easily be found in fashionable corners of the country, but don't expect train rides surrounded by Kyary Pamyu Pamyu back-up dancers.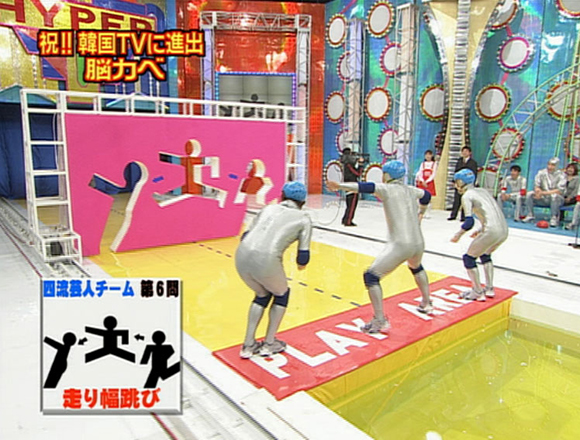 Are the game shows super weird?
Well, not really, at least compared to back in the 1980s and 1990s when they were a bit more extreme. Wait, actually yes they still are. But the golden days of programs such as Takeshi's Castle, which featured contestants taking part in all sorts of nutty challenges. The subsequent decade saw plenty of wince-worthy games, but near the turn of the century the rules of what could be shown on TV (especially in terms of violence) changed. So today Japanese game shows tend to be more like quiz programs, with an awesome round of Human Tetris coming through every few years.
Is Hello Kitty really a cat?
It's complicated. Hello Kitty, in fact, takes on the appearance of a cat, but researchers and her parent company Sanrio have come out she isn't a cat in the way most of us probably imagine a feline (walking on four legs). To paraphrase a Sanrio (PR, shhh) person, she isn't a human but also not a cat. Adding to this, Hello Kitty owns a pet cat named Charmmy Kitty who is a cat, walking on all fours.
Well, at least I'm positive Hello Kitty is from Japan!
Sanrio is a Tokyo-based company and Hello Kitty is a Japanese creation – maybe the ultimate Japanese representative of "kawaii" culture. Yet the actual character technically hails from the London suburbs, as does her whole family. This owes to a boom in British culture that was prevalent during the mid 1970s when Kitty was dreamed up.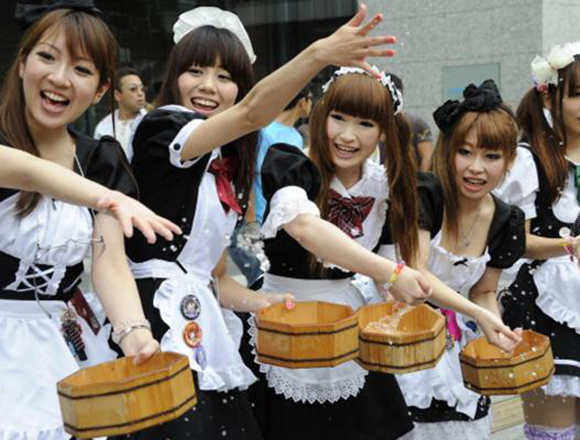 I don't know what to believe anymore. Uhhh maid cafes are a real thing right?
Lucky for you, they are! In big cities, you can find them in most major neighborhoods, and practically on every corner within Akihabara. Yet, like a lot of things that get focused on by the West in regards to Japan, they aren't common hangout spots for anyone. They are fun places to go every once in awhile, more for a one-time "well that was something" experience than anything else. But they do exist!