From the project which commoditizes "delusional dreams" "MOCOLLE," the renewed version of "Ouchi de Yuru Miko!" which accomplished an amazing 232% in crowd funding, will be sold at Village Vanguard Online.
This is a dreamy item which realizes the dreams of men thinking, "There are not so many chances to see Mikos (female attendants) but I can't go to shrines just to see mikos and I can't wait until New Year's Day… What about making a room wear that looks like miko's costume and ask my girlfriend to wear it?" In addition, it is an item that fulfills the dream of girls who wanted to become a miko.
The room wear is cute by is very functionable and easy to wear. This time, they released two sizes, M and L. One can attach tasuki (sash) to make the room wear cuter.
The room wear is a one-piece suit so that it can be worn easily.
When wearing a furisode (long sleeved kimonos) the sleeves get in the way when working on something and therefore the tasuki is attached to the product (2 colors – red and white are attached).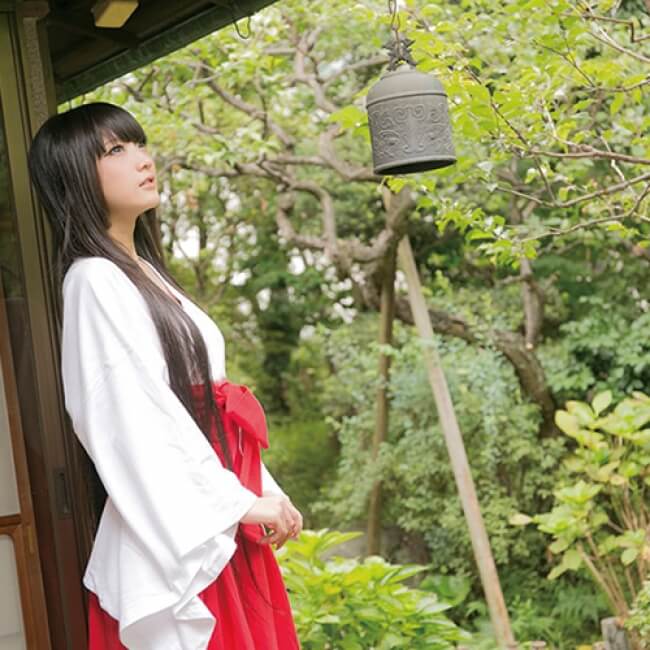 Don't miss this chance to watch a miko in your room or become a miko!