Two Niji No Conquistador members join Dempagumi.inc and more
Niji No Conquistador (Nijicon) are a multi-genre group made up of voice actresses, illustrators, cosplayers, choreographers and more.
Created by Tsuku-dol! Project, the group are themed around every day being a Japanese bunkasai or "cultural festival." Nijicon are not your average idol group, as in addition to being idols, they are active as creators in their own diverse fields. They are a unit who look to providing every drop of cuteness and excitement you need.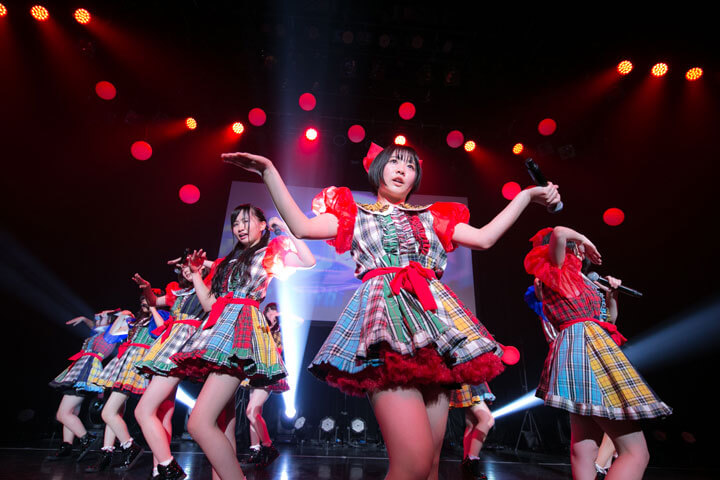 On January 7, 2018 the group performed a solo concert to a tightly packed crowd at Akasaka Blitz, where they surprised fans with lots of announcements.
It was big news for Nijicon on December 30th last year as it was announced that two of their members, Nagi Nemoto and Rin Kaname, would join Dempagumi.inc.
Nijicon member Moe Tsurumi had already announced last year that she would become an official cosplayer for "BEATLESS," but at the solo show on January 7th she revealed that she is to become an IOEA ambassador.
Riko Shimizu announced her solo debut and that her song would become the main theme for a movie, which received a loud applause from the crowd.
Until now, Nijicon haven't had a group leader, but the girls unveiled that member Karin Matoba would become the leader for them.
While giving thought and attention to the pursuit of their individual careers, Nijicon also announced at the end of the show that they will release a new single, as well as their hit single Triangle Dreamer which has captivated many idol fans.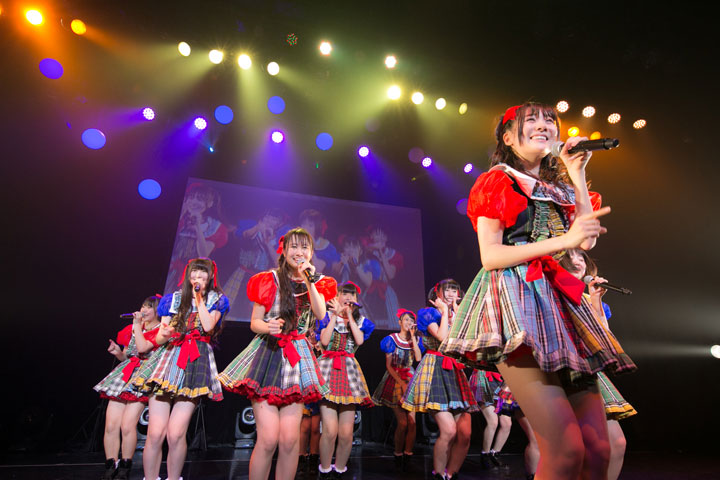 But it doesn't stop there. To embody their new pursuits, the group performed Shinzou ni Melody for the first time, as well as announced a new solo concert.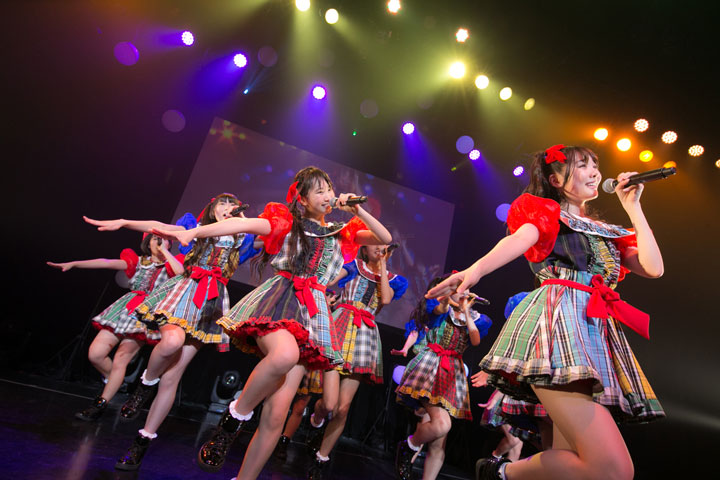 2018 has only just begun and things are already looking big for Nijicon. Watch this space for the latest news.
◼︎Information
1st Major Album – "Rainbow Phenomenon"
[First Press Limited Winter Edition] (CD+DVD) KICS-93664 – ¥4,200 + tax
[First Press Limited Summer Edition] (CD+DVD) KICS-93665 – ¥4,200 + tax
[Regular Edition] (CD-Only) KICS-3664 – ¥3,000
RELATED ENTRIES
"Niji no Conquistador's" new music video of their latest song which was taken in Guam was released!

"Niji no Conquistador" is now performing at the Japanese culture event being held in Paris.

The video of the lead song of their 1st triple A-side single, "This Summer Girl Is an Innocent Mistress"was released.

All video footage was taken in Guam by "Hideki Takahashi" who has been creating many music videos. The dance accompanying the speedy song is so cute that it makes everybody want to dance♡ The songs brings back memories and it is fresh and speedy.

 The photos released along with the music video is a must-see. Let's enjoy the colorful dancing of Niji no Conquistador wearing their new costumes!

■Information

"This Summer Girl Is an Innocent Mistress"

Release date: September 5th, 2017

Niji no Conquistador Website:http://pixiv-pro.com/2zicon/

Related Article:[Interview] Talking to "Niji no Conquistador" About Upcoming Performance at Japan Expo in France – Part One

Related Article:[Interview] Talking to "Niji no Conquistador" About Upcoming Performance at Japan Expo in France – Part Two

[Interview] Talking to "Niji no Conquistador" About Upcoming Performance at Japan Expo in France – Part Two

Idol group Niji no Conquistador are set to perform at Japan Expo 2017 in Paris which begins on Thursday this week and runs until Sunday July 9th. We interviewed each member individually to hear each of their thoughts in the run up to their voyage and to also to hear their messages to fans who will be going to Japan Expo.

In this second part of the interview, we speak with Nagi Nemoto, Karin Matoba, and Ao Yamato!

Part One of the interview can be found here.

Nagi Nemoto Twitter @nemoto_nagi

1:What kind of idol group is Niji no Conquistador?

It's an idol group of creators!

2:You've performed overseas numerous times. Do your overseas concerts differ from those in Japan?

Everyone is so energetic, it amazes me!

3:What's a memorable moment from one of your overseas concerts up to now?

During one of our performances of a song called "Triangle Dreamer," fans held up a triangle-shaped decoration. Wonderful humor!

4:Please tell us how you felt when you found out that you'd be appearing at Japan Expo in France.

I was super happy when I found out we could perform in France!

5:Is there anything you're doing anything in the run up to Japan Expo?
I'm learning about the famous places in France!

6:Do you have plans for other overseas shows besides France?

We're going to perform a solo concert in Taiwan on August 13th!

7:Finally, please give us your message to fans.

Thank you always! I love you!

Karin Matoba Twitter @matoba_karin

1:What kind of idol group is Niji no Conquistador?

We're a group that was formed through "Tsuku-dol! Project" on the artist community website "pixiv". The group is based on the concept of how one can't realize their dreams with by just being an idol. We're split into different teams of voice actresses, illustrators, cosplayers and choreographers and are able to experience lots of different things in order to flourish as creators.

2:You've performed overseas numerous times. Do your overseas concerts differ from those in Japan?

Surprisingly, there's no differences at all…! It's the same as in Japan, to the extent that I think they've been working hard to learn things like the call-and-responses and other support gestures? If we greet them in their languages, they are extremely happy, and vice versa if they speak Japanese to us I'm happy too (laughs).

3:What's a memorable moment from one of your overseas concerts up to now?

We have a call-and-response called "gachi koi koujou" during the outro to our song "Triangle Dreamer". I was astonished when I saw performing it perfectly!

4:Please tell us how you felt when you found out that you'd be appearing at Japan Expo in France.

I haven't performed anywhere outside of Asia, so this will be my first time going to Europe. I absolutely cannot wait! I'm researching lots of things to do with France. I'm so excited✊? What's more is that I've always said that I wanted to perform at Japan Expo one day, so I am truly happy that one of my dreams has come true!

5:Is there anything you're doing anything in the run up to Japan Expo?

I've learnt some French, like "bonjour" and "je t'aime"…! It will be great if I can pull those out when we get there! I've also looked up lots to do with macarons?

6:Do you have plans for other overseas shows besides France?

Our solo concert in Taiwan on August 13th! It was added to our Tokyo/Osaka solo tour "Datte Ichido Kiri no This Summer!!" It's the shortest solo concert we're doing, so we're making it the first of our summer concerts and will make it special. Please look forward to it!!

7:Finally, please give us your message to fans.

I'm really looking forward to going to France! I hope NijiCon can deliver Japan's idol culture to the fullest at Japan Expo. And I can't wait to meet you all! If you see us at the venue on the day, please come and talk to us lots, okay??

Ao Yamato Twitter @yamato__ao

1:What kind of idol group is Niji no Conquistador?

We were created by "Tsuku-dol! Project"! We're an idol group where every day is a culture festival and are made up of voice actresses, illustrators, cosplayers and choreographers that work towards realizing our dreams!

2:You've performed overseas numerous times. Do your overseas concerts differ from those in Japan?

There are more fans that call out our names at concerts abroad than in Japan. Lots more people shout my name, "Ao-chaaaaaaaaan!!", not just during my self-introduction but throughout the concert too!

3:What's a memorable moment from one of your overseas concerts up to now?

During our last performance in Thailand at Comicon back in April this year, we didn't actually have an encore, but fans shouted for one, and it left a really big impression on me and confirmed it at the most fun concert!

4:Please tell us how you felt when you found out that you'd be appearing at Japan Expo in France.

I didn't know that much about Japan Expo at first, but when I did some research and found out that it's one of the world's biggest events for Japanese pop culture, and that we'd be performing there, I thought "This is amazing!!" I really couldn't hold myself back, I got really hyped up!!!

5:Is there anything you're doing anything in the run up to Japan Expo?

I looked up how long it takes to get from France to Japan, and also checked France's climate! And I'm going to work on practicing my "bonjour"!!

6:Do you have plans for other overseas shows besides France?

We're going to be performing in Osaka and Tokyo on August 19th and 20th as part of our solo tour, but both concerts sold out, so we added a new date to play in Taiwan on August 13th!! And we're going to the 2017 Taiwan Comic Exhibition the day before too!

7:Finally, please give us your message to fans.

Bonjour♪

I simply cannot wait for our performance at Japan Expo in France!!! It will be an extremely fun time, so let's go crazy together!!!!!

There's not long left until Japan Expo begins! If you're attending this year, make sure to head on over to see Niji no Conquistador's performance.

Writer:Sayuri Mizuno(ASOBISYSTEM)

Translator:Joshua Kitosi-Isanga

■Information

New Triple-A Single – "Kimi wa Mujaki na Natsu no Jouou ~This Summer Girl Is an Innocent Mistress~ / Jump! / Natsu no Yoru wa Mijikasugiru Kedo…"

On Sale: September 5, 2017 (King Record)

Niji no Conquistador Official Website: http://pixiv-pro.com/2zicon

Official YouTube: https://www.youtube.com/user/2zicon

Official Twitter: @2zicon

Related Article:[Interview] Talking to "Niji no Conquistador" About Upcoming Performance at Japan Expo in France – Part One

Related Article:Interview with WASUTA – find out more about the idol group who will be performing at JAPAN EXPO!

[Interview] Talking to "Niji no Conquistador" About Upcoming Performance at Japan Expo in France – Part One

Idol group Niji no Conquistador are set to perform at Japan Expo 2017 in Paris which begins on Thursday this week and runs until Sunday July 9th. We interviewed each member individually to hear each of their thoughts in the run up to their voyage and to also to hear their messages to fans who will be going to Japan Expo.

In the first part of the interview, we speak with Nonoka Okumura, Moe Tsurumi, and Akari Nakamura!

Part 2 is here ▶[Interview] Talking to "Niji no Conquistador" About Upcoming Performance at Japan Expo in France – Part Two

Nonoka Okumura Twitter @okumura_nonoka

1:What kind of idol group is Niji no Conquistador?

We were created by Tsuku-dol Project! We are an idol group centered around the theme of every day being a culture festival, and aim to realize the dreams of our members who are made up of voice actresses, illustrators, cosplayers, choreographers and more!

2:You've performed overseas numerous times. Do your overseas concerts differ from those in Japan?

I'm always surprised to find that they're not different at all! But the fan supporting us overseas are a lot more excitable.

3:What's a memorable moment from one of your overseas concerts up to now?

I remember when we played our first solo concert in Taiwan, although we performed a lot of new songs, people knew all the words and dance moves. I was super happy to see that! Also, when we have to leave to go back to Japan, people kindly do things such as write us nice letters on colored paper. They are really nice.

4:Please tell us how you felt when you found out that you'd be appearing at Japan Expo in France.

I know I've always wanted to go there, so I couldn't believe it when I found out! I'm nervous since it's our first time out of Asia and it's a long plane journey.

5:Is there anything you're doing anything in the run up to Japan Expo?

I'm looking up lots of tasty French food.

6:Do you have plans for other overseas shows besides France?

We'll be playing a solo concert in Taiwan in August!

7:Finally, please give us your message to fans.

I'm looking forward to our first Japan Expo! Let our French and Japanese fans unite and make France the number one hot spot for excitement in Europe!

Moe Tsurumi Twitter @tsurumi_moe

1:What kind of idol group is Niji no Conquistador?

We're a group based on the theme of dreams not being realized by just becoming an idol. We challenge ourselves to lots of different things and are made up of voice actresses, illustrators, cosplayers, choreographers, and so on!

2:You've performed overseas numerous times. Do your overseas concerts differ from those in Japan?

Although our overseas fans speak different languages, they always give us the warmest of welcomes, so we're devising ways to ensure they can enjoy it when we talk during the concerts to the fullest?

3:What's a memorable moment from one of your overseas concerts up to now?

Despite the language differences, the call-and-responses are often a lot more louder overseas compared to Japan?✨

4:Please tell us how you felt when you found out that you'd be appearing at Japan Expo in France.

We performed there last year. But during that time we had a small booth and were on our own, so I was extremely happy when I found out that I'd be performing there with the other members two years later on a big stage.?✨

5:Is there anything you're doing anything in the run up to Japan Expo?

I'm currently learning French as a second language at university, so I'd like to try and use this opportunity to speak some during the concert?

6:Do you have plans for other overseas shows besides France?

We'll be performing live in Taiwan on August 13th for our summer tour "Datte Ichido Kiri no This Summer!!"

7:Finally, please give us your message to fans.

We've grown so much over the last two years, so I'm looking forward to meeting everyone again as the NijiCon we are now! To everyone reading: let's make this the best  Japan Expo✨

Akari Nakamura Twitter @nakamura_akari

1:What kind of idol group is Niji no Conquistador?

We're an idol group that formed through pixiv. We are themed around the concept that you cannot realize your dreams just by becoming an idol. We challenge ourselves to many different genres and our group is made up of voice actresses, illustrators, cosplayers, and choreographers.

2:You've performed overseas numerous times. Do your overseas concerts differ from those in Japan?

It's mostly the same. But I'm always surprised to hear them speaking and responding in Japanese!

Something a little different that they do is when they they go "Fuu〜↑" at the end of a song! That also never fails to makes me happy!

3:What's a memorable moment from one of your overseas concerts up to now?

I was delighted when we performed at Animate Bangkok in Thailand. Loads of people had gathered to come and see us, and the manager told us that it was the most people he had ever seen in the shop. And the fans were really into it, it was so much fun!

4:Please tell us how you felt when you found out that you'd be appearing at Japan Expo in France.

I haven't been to Japan Expo yet so this will be my first. When I found out I was super happy! It's also my first time going to France, so I'm excited to encounter something new!

5:Is there anything you're doing anything in the run up to Japan Expo?

If we're talking France then it's gotta be the Eiffel Tower! I have my phone's home screen set to a photo of the Eiffel Tower. I'm all ready to go to France!

6:Do you have plans for other overseas shows besides France?

We have a solo concert in Taiwan on August 13th! It's the first show of our summer tour, so I want lots of people to come! Tickets are on sale right now!

7:Finally, please give us your message to fans.

We're all set to perform at Japan Expo in France, and I'm getting more excited every day! And I'm really looking forward to meeting all of our fans in France! It's only for two years, but I want to have a fun time.

We hope you enjoyed the first part of this interview with 3 members of Niji no Conquistador. We'll be posting the second part of the interview tomorrow, so be sure to tune in then!

Writer:Sayuri Mizuno(ASOBISYSTEM)

Translator:Joshua Kitosi-Isanga

■Information

New Triple-A Single – "Kimi wa Mujaki na Natsu no Jouou ~This Summer Girl Is an Innocent Mistress~ / Jump! / Natsu no Yoru wa Mijikasugiru Kedo…"

On Sale: September 5, 2017 (King Record)

Niji no Conquistador Official Website: http://pixiv-pro.com/2zicon

Official YouTube: https://www.youtube.com/user/2zicon

Official Twitter: @2zicon

Related Article:[Interview] Talking to "Niji no Conquistador" About Upcoming Performance at Japan Expo in France – Part Two

Related Article:Interview with WASUTA – find out more about the idol group who will be performing at JAPAN EXPO!

MOSHI MOSHI Interview: Niji no Conquistador

As you all are aware, the MOSHI MOSHI NIPPON PROJECT incorporates various artists that are representative of Japan's pop culture — MOSHI FES brought Kyary Pamyu Pamyu, charisma.com and many others that J-pop enthusiasts are familiar (and quite literally obsessed) with. Here on MOSHI MOSHI Interview, we will be interviewing even more guests that hold a significant position in the realm of J-pop culture.

Our first interview invites "Niji no Conquistador" (aka Niji kon) — fans abroad, this is a must-read.

Interviewed: Nonoka Okumura, Nagi Nemoto, Karin Matoba, Moe Tsurumi

Photos:Yuta Mukaiyama(SHUTTER)

ーーTell us something about your MOSHI MOSHI NIPPON 2015 in TOKYO performance. Any new discoveries there?

Tsurumi:It was great how it wasn't just about idols, but they brought in karaoke, traditional crafts, delicious food and all sorts of aspects related to Japanese culture.

Matoba:It seemed like there were more foreigners than the time we performed in 2014. We were taken aback by how big the main stage was, since it was the first time we made it there. I definitely look forward to the next time we take stage!

Okumura:All the foreign fans knew the "calls" that are done during idols' shows, so it was great to see the Japanese fans and foreign fans come together. It really showed us how Japanese culture has spread across borders.

Nemoto:We had "Carefully thought-out miso soup" for catering, but it made me come to terms with how much miso soup means to our culture (laughs)

ーーShare us your memories during the free time you spent abroad.

Tsurumi:I went over to Comic Con Hyderabad in India as a cosplayer judge, but people were screaming like crazy to attract attention, there was so much energy, it was amazing. Obviously the costumes were incredible as well.

ーーShare us some memories from your shows abroad!

Tsurumi:Well we've been to JAPAN EXPO in France, SUPER GIRLS EXPO and Manga-haku in Taiwan, Comicon in India, and AFA in both Singapore and Thailand. We didn't only go there for shows, but we'd go as cosplayers at times — in France, we were pronounced official supporters to promote Japanese food at their booth. We've been gifted with amazing opportunities.

Matoba:AFA in Thailand was our first ever performance abroad, and honestly we were really worried. But those who came to see us brought psyllium to the venue and did all the calls — we were surprised by how much idol culture had travelled all the way to Thailand.

At Taiwan's Manga Exhibition, many fans came over to us when we distributed the CDs. On the 2nd day, they'd come back and tell us that they'd listened to it and we were thrilled!

In AFA Singapore, the calls had evolved from the time we were in Thailand. It seemed there were way more people who knew about us, so we were very happy about that. It really seemed like what we do was travelling out far.

Okumura:We were singing a song called "Triangle Dreamer" at one of our shows, and it goes like "Sankakke~sankakke~♪" but all of the fans came together and danced with us, which was awesome!

ーーWhat are the differences between performing in Japan and abroad?

Okumura:I thought it'd be different, but it really wasn't. The calls and the atmosphere was pretty much the same as Japan.

Matoba:Yeah, I was surprised that it was just about the same! Everyone reviewed well on YouTube, so the calls were almost exactly the same as that in Japan!

Tsurumi:They would cheer for us even if they didn't understand what we were saying, they were all very sweet.

Nemoto:Foreigners' eyes are so clear!

ーーWill you be holding more performances abroad in the future?

Matoba:We'd love to! We'd also love to get more people to know about Niji Con!

Okumura:I want to meet more otakus abroad!

Tsurumi:My dream is to become an Anime Goodwill Ambassador so I'd love to travel abroad more and spread anime, idol, and Japanese culture!

ーーTell us where you'd like to perform in the future.

Nemoto:I love Italy, so I'd love to perform there!

Tsurumi:Spain, Russia, and the states (especially New York)!

Matoba:London and Paris. I'd like more people to know about idol culture!

Okumura:I've dreamed about travelling to Belgium ever since I was in elementary school. Singapore was also great, so I hope all of us can make it next time.

ーーWhat are some things that you're interested in about pop culture overseas?

Tsurumi:My sister is crazy about K-POP, so that's what I've been into.

Okumura:I wonder if there are idol groups like us abroad?

Matoba:I don't know much about pop culture abroad, but I'd like to educate myself with it in order to find out the best way for fans to engage with Japanese culture!

ーーWhat is Japanese pop culture?

Okumura:Kawaii!

Tsurumi: I belive anime is its biggest strength.

Matoba:Anime! Idol!

ーーWhat would you like fans to look out for in your performances?

Matoba:All of our widely-ranged personalities, our great songs! Oh, also our cute outfits.

Tsurumi:All of our songs are great, but there's also a good variety to it so I'd like them to keep an eye out for how we transform from song to song.

ーーWhat are you into lately and what's something fun that's happened in your life lately?

Nemoto:I'm into doing karaoke by myself (hitokara) I sing a lot of Hatsune Miku.

Tsurumi:I'm into the otaku life.

Okumura:I love watching game live streams.

Matoba:Going shopping to Harajuku! They've got so much cute stuff. I also love watching music videos from a variety of different genres.

ーーA message to your fans abroad, please!

Okumura:I hope to meet more otakus in 2016! Wait for us!

Matoba:Thanks for all the warm calls you do for us abroad! It's a very warm and fuzzy environment and I always have lots of fun!

We're heading to your country next! Please continue to support us!

Tsurumi:Thanks for cheering us on! We hope to meet all of you in the future, so please continue supporting us!

Nemoto:We'll keep doing our best!

ーーTell us your hopes and goals for 2016.

Tsurumi:To deliver more and to work on my English!

Nemoto:To not procrastinate. I was stuck in the bad habit of putting things back, questionnaires, moves to the dnaces…I realized I won't be able to survive if I continue doing this, so this is my goal. Don't procrastinate!!

Okumura:My dream is to MC at idol events and to interview other idols, so that's my goal for the year!

Matoba:To successfully finish off the Tokyo/Nagoya/Osaka tour! To polish my senses! Also to perform abroad!

■Live information

※Niji no Conquistador First Live Tour

Senjo no Sei Valentine Tokyo/Nagoya/OsakaTOUR

Date: Feb. 14 (Sun)

Venue:Mount Rainier Hall Shibuya / Sold Out

Date: Feb. 20 (Sat)

Venue:HOLIDAY NEXT NAGOYA

Date: Feb 21 (Sun)

Venue:Shinsaibashi Sun Hall

ADDITIONAL DATE

Date: Feb. 28 (Sun)

Venue:TSUTAYA O-WEST

■Release information

pixiv and a prominent artist (that has yet to be named) collaborate on the "idol t-shirt project," which launches its first project with Niji no Conquistador — get your "4th Single T": "Senjo no Sei Valentine" out on Feb. 11.

4th Single T"Senjo no Sei Valentine" Special Website:

http://pixiv-pro.com/2zicon/stvalentine

Hugely Popular Roppongi Shaved Ice Store "yelo" is Making its way to Harajuku This Summer!

Pop-culture landmark "MOSHI MOSHI BOX" also known as the Harjauku Tourist Information Center will be opening up a pop up store for the hugely popular Roppongi-located shaved ice store "yelo"! This pop up store is yelo's first Harjauku location and will be open for the summer time!

Fun events that students can partake in during their summer break are scheduled to happen at the BOX – Niji no Conquistador from ASOBISYSTEM's new label "Fujiyama Nippon Project" will be visiting the BOX to come and meet you every Tuesday!

Harajuku icons and teen muses Ren Koseki and Hikari Shibata will also be coming by the BOX, so follow us at @moshi2_nippon on Twitter to find out who will be visiting every Tuesday!

The ice cold, delicious shaved ice you can find in their Roppongi location will be available in the Harjauku pop-up store. Stay out on an especial look out for the MOSHI MOSHI NIPPON specialty menu: "Fujiyama"! They've used pineapple syrup and flat lemon as their base flavor, and have gone and sprinkled some mascarpone on top to create a snowcap on top of the beloved mountain. To top it all off, they've placed a petit tomato on the very tip of the mountain, realizing the "first sunrise landscape from Mt. Fuji"! Get this beautiful shaved ice, only at yelo!

■yelo Harajuku menu
Tiramisu ¥800 / Strawberry Milk ¥850 / Mango Lassi ¥850 / Acai Yogurt ¥900 / Matcha ¥850 / Fujiyama (ONLY IN YELO HARAJUKU!) ¥950

■ Store Information
Store name:yelo Harajuku
Open Hours:10:00 – 20:00
Holidays:Irregular
Dates:Jul. 4 2015 (Sat.) ~ Limited Time Open for Summer
Address:MOSHI MOSHI BOX 1F 3-23-5 Jingumae, Tokyo
Website:http://yelo.jp
Facebook:https://www.facebook.com/yelojp
Twitter:https://twitter.com/yelojp

Niji no Conquistador, Ren Koseki and Hikari Shibata are set to visit the store for events!
1st event date: Jul. 14 (Tues) Visitor: Niji no Conquistador *Time TBA