The curry bun event, "Kobe Currypan Marche 2018"will be held
Here is a curry bun event where only the Currypan Grand Prix winners gather. Titled, "Kobe Currypan Marche 2018"the event will be held over the 2 days of January 27th and 28th in Kobe.
What is a "currypan"or curry bun? This is a bun with curry sauce inside. The bun is either baked or deep-fried. There is a great variety of different curry sauces that are used as the filling of the bun, some have a kima curry inside, others a beef curry and still others come with a boiled egg inside. This bun is a very popular "delicatessen bun"in Japan and such buns are sold in bakeries, supermarkets and at convenience stores. Curry buns are considered to be a very Japanese delicatessen bun and they are gaining much popularity with foreign visitors to Japan.
Here we will introduce to you some of the curry buns which will be offered at "Kobe Currypan Marche 2018"
"Chicken-spice currypan"
2017 East Japan Deep-fired Bread category   Golden Award
2016 East Japan Deep-fired Bread category   Special Golden Award
Store name: Boulangerie Shima
A curry bun with an authentic spice curry which has big pieces of chicken in it.
"Baked currypan"
2017 East Japan Baked Currypan category   Golden Award
Store name: Kimuraya Seipan – Fuchu, Tokyo
The balanced flavor between the bun and the curry inside is superb. One can experience their secret recipe of 50 years.
"Curry gratin pan"
2017 East Japan Deep-fried Bread category   Golden Award
Store name: Boulangerie Niko
A very unique square-shaped curry bun. For the filling of this bun they use their homemade curry of which they are very proud of. As a topping for this bun they add a white-sauce and cheeze.
"Baked currypan"
2017 West Japan Baked Currypan category   Golden Award
2016 West Japan Baked Currypan category   Golden Award
Store name: Long-established natural yeast bread / stone-oven bakery: Simon
A curry bun they take pride in making. They use homemade curry, natural apple yeast and the buns are baked in a stone oven.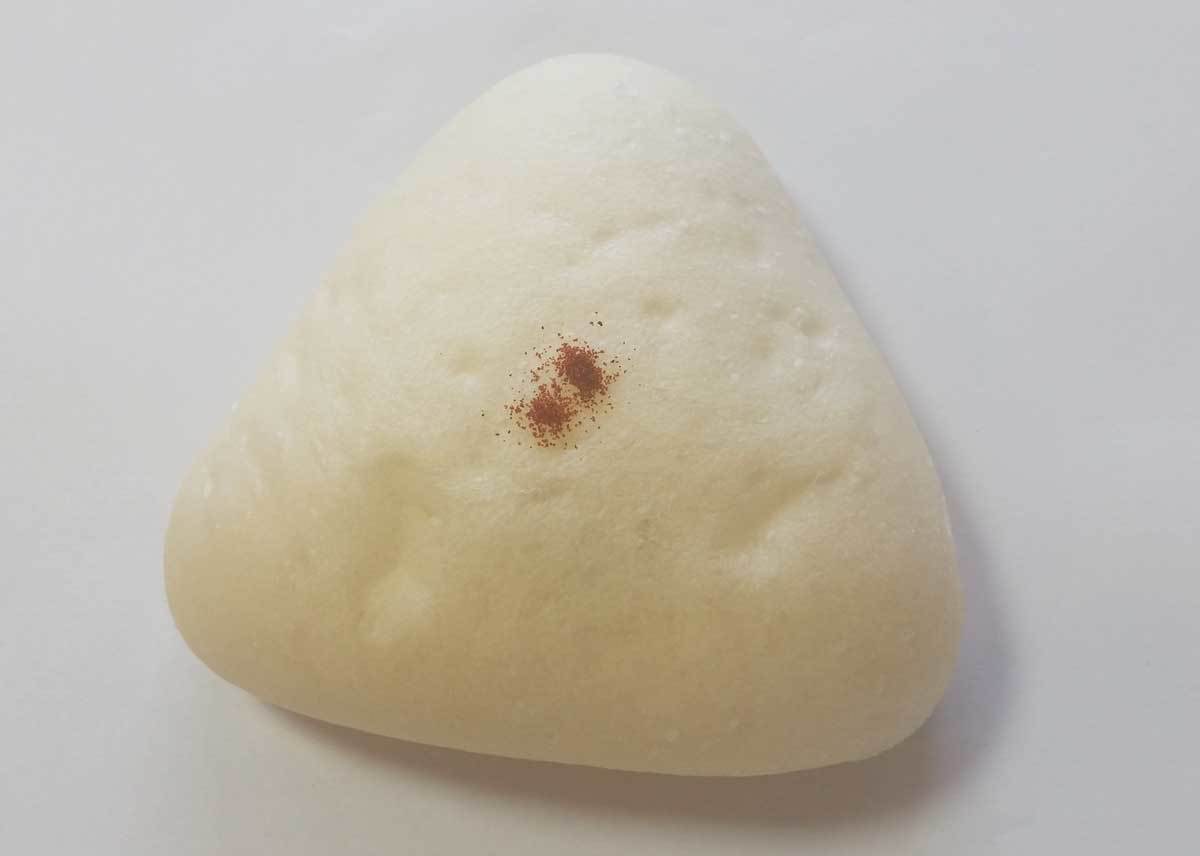 "Keema currypan"
2017 West Japan Baked Currypan category   Golden Award
Store name: Mere Pere
Filled with a spicy and slightly hot keema curry, the bun has a chewy texture.
Many other special"currypans" will be offered. Why not come and get a taste of this very Japanese delicatessen item – curry buns.
■Information
Kobe Currypan Marche 2018
Time: 2018/01/27 (Sat.) 11:00~19:00 (last day is until 17:00) *Only a limited number of buns are made so sales will end when sold out.
Venue: Daimaru Kobeten Bekkan Genius Gallery
Fee: free
Number of buns: 3000 curry buns
Price: 390 yen per bun
Sponsored by: Japan Currypan Association
Website: https://kobe-marche2018.currypan.jp/
RELATED ENTRIES
Miffy Sakura Kitchen Opens Second Shop with Bakery in Yufuin

Miffy Sakura Kitchen, Arashiyama, Kyoto will open a forest-themed shop with an adjoined bakery in Yufuin, Oita on October 31, 2019.

As you enter the new shop, you will be immersed in its happy, warm and comforting atmosphere. Miffy Sakura Kitchen is popular for its Japanese-style kitchenware and miscellaneous goods which cannot be found anywhere else in Japan. The shop will also have an adjoining bakery area called Miffy Mori no Bakery, where customers order their favourite treats to take out. This includes the popular anpan bun, which is a bun containing sweet red bean paste. There will also be character-themed baked goods, soft serve ice cream, drinks and much more. 

You can order your delicious baked goods to go so you can explore the beautiful area of Yufuin, or you can choose to eat inside the bakery's beautiful and photogenic eating area. 

Miffy's good pal Boris will also be making an appearance at the brand new shop. His design will decorate some of the Miffy Sakura Kitchen-limited kitchenware and even some of the baked goods in the bakery. 

Information

Yufuin Miffy Mori no Kitchen/ Miffy Mori no Bakery

Address: 1503-8 Kawakami, Yufuin-cho, Yufu-shi, Oita

Opening Hours: 9:30 ー17:30 (subject to change)

Open all year round/

Grand opening: October 10, 2019

Miffy Sakura Kitchen Official Website: http://www.miffy-sakurakitchen.jp

Popular Tokyo Café Bakery BREAD, ESPRESSO & to Open in Fukuoka

Bakery café BREAD, ESPRESSO &  has made quite a reputation in Omotesando, Tokyo for its stylish interior and delicious coffee and bread. The bakery café is now opening a new branch in Fukuoka called BREAD, ESPRESSO & HAKATA & on September 25th, 2019.

To commemorate 10 years in business, BREAD, ESPRESSO & will be opening their first ever branch in Hakata, Kyushu. The café bakery will be nestled between Hakata Station and CANAL CITY HAKATA. Whether you are a busy commuter looking for a heartwarming cup of coffee or a traveling tourist, the location is ideal for anyone looking for a quick rest stop. 

The new café bakery is approximately 165 m² in size, making it the largest branch. The shop is decorated with a pure white base theme and has the perfect comfortable environment to enjoy a coffee. 

Mu: ¥330 (after tax)

French Toast: ¥750 (after tax)

BREAD, ESPRESSO &'s popular Mu and French Toast will be on the menu along with Hakata-limited goods. If you are searching for some delicious bread in Hakata, please make your way to BREAD, ESPRESSO &.

Information

BREAD, ESPRESSO & HAKATA & (パンとエスプレッソと博多と)

Address: 101, 2-8-12, Hakata Ekimae, Hakata Ward, Fukuoka 

Opening Hours: 8:00 ー 20:00

No regular holidays. 

TEL:092-292-1190

Website: http://www.bread-espresso.jp/

Once Every 33 Years a Secret Door at Tenjō-ji Temple in Kobe is Opened

The Buddhist temple Tenjō-ji is located on Mount Maya at the heart of the mountainous area of Mount Rokko. This month, something very special is happening at the temple. An elusive door housed there is opened only once every 33 years, and this month from August 1 to 15, it is open.

Tenjō-ji is the only temple in Japan that has a building dedicated to Maya-bunin, the mother of Buddha. Its long history begins with Hōdō Sennin, an Indian high priest who build the temple at the behest of Emperor Kōtoku. In Japan, Maya-bunin is worshipped as as symbol of easy childbirth and child-rearing. Mount Maya, the mountain on which Tenjō-ji sits, is named after her.

Mount Maya, located in Kobe's Nada ward, is a 702 meter tall mountain and one of the major peaks of Rokkō Mountains. It is close to the town areas of Kobe, and from the mountain peak one can see Kobe, Osaka, the Kii Peninsula, Akashi-Kaikyo Bridge and more, making it a popular tourist destination. It's also frequented by Kobe locals who visit with their families to eat bento, as well as couples looking to catch a glimpse at the gorgeous nightscape atop the mountain apex.

Inside the secret door now open at the temple until August 15 are three hidden Buddhist idols: the Eleven-Faced Avalokitesvara, Acala, and Vaiśravaṇa. This is very much a once-in-a-lifetime opportunity, so if you're lucky enough to be in Japan right now, you won't want to miss this extremely special occasion. If you do, you'll have to wait another 33 years!

While it is open there will be talks and faith healing by the priests three times a day (10:30/12:00/14:00), exclusive celebratory merchandise, limited-time goshuin stamps, and more.

Information

Door Opening

Running: August 1, 2019 – August 15, 2019

Time: 9:00-17:00

Tenjō-ji Temple

Address: 2-12 Mayasanchō, Nada Ward, Kobe, Hyogo Prefecture

Opening Hours: 9:00-17:00

No Fixed Holidays

*Opening hours extended on August 8 and 11

Official Website: http://www.mayasan-tenjoji.jp/

Snoopy Themed PEANUTS HOTEL Celebrates 1st Anniversary

To celebrate the 1st anniversary of the PEANUTS HOTEL, which opened on August 1, 2018, the hotel has released a collection of original commemorative merchandise.

The PEANUTS hotel is home to 18 rooms each with its own unique design. The merchandise collection is themed on each of these rooms.

PEANUTS HOTEL "Happiness is a warm puppy.." (Room 64) – ¥3,500

The theme of Room 64 is "Happiness is a warm puppy," so the PEANUTS HOTEL has made that a reality by creating a huggable Snoopy plush toy which is so cute and soft you'll never want to let him go. He is a smaller version of the big Snoopy you can hug in Room 64, meaning you can take him anywhere with you!

PEANUTS HOTEL 1ST ANNIVERSARY Postcards (5 Designs / 2 Included With Each) – ¥2,200

The hotel's postcard sets are popular with guests, and to celebrate the 1st anniversary, it is selling limited edition designs. Using special manufacturing methods, the hotel has released sets themed on Rooms 44, 57, 61 and 62. They are packaged in a beautiful box that looks like the outside of the hotel and its windows. They are great for both sending to someone with a message or for simply using them as decoration in your own room.

PEANUTS HOTEL x tegoto "solarsystem" (Room 42) – ¥49,000 (Only 30 Available)

PEANUTS HOTEL has teamed up with the internationally popular product brand tegoto to release mobiles inspired by Astronaut Snoopy which is the theme of Room 42. Each mobile is handcrafted individually and features Snoopy, Woodstock and the planetary system. Perfect for both kids and adults alike!

*Only 30 available. Each comes with its own unique handwritten serial number.

PEANUTS Cafe Nakameguro and PEANUTS DINER Yokohama are also joining in the celebration with their own pop-up corner which will run for the whole month of August. For this limited time only, they will sell items which are usually exclusive to the PEANUTS HOTEL.

"Lila" Aroma Essential Oils – ¥2,300 / Aroma Air Mist – ¥2,200 / Aroma Stone Diffuser – ¥2,200 / PEANUTS HOTEL Bath Towel – ¥3,200, Face Towel – ¥1,800, Amenity Set – ¥3,400 / Compression Bag (Contains 5) – ¥1,500

These items are also available over on the PEANUTS Cafe Online Shop. Join Snoopy and his friends in celebrating the 1st anniversary of the PEANUTS HOTEL by picking up some cute merch!

*All listed prices are pre-tax.

© 2019 Peanuts Worldwide LLC

Witness the Vibrant Yellow Nikkōkisuge Flower at Rokko Alpine Botanical Garden

The high season to catch a glimpse of the beautiful nikkōkisuge (Hemerocallis esculenta) flower at Rokko Alpine Botanical Garden is happening right now.

The nikkōkisuge blooms in the high plains and is recognised as a sign of summer. The full bloom period for the flower in the subalpine zone is June, but the best time to see them in high plains is July where 2,000 clusters of the bright yellow beauties sprout their vibrant leaves. The yellow beds make for some seriously summery Instagram posts.

They live a fleeting life as they only bloom for a single day, opening in the morning and closing in the evening. A single stem is home to abundant flower buds, and they are long so they can bloom from one to the next. If you are in Hyogo this July we highly recommend witnessing this ephemeral sight.

Information

Rokkō Alpine Botanical Garden

Location: Rokkō Alpine Botanical Garden (Kitarokkō-4512-150 Rokkōsanchō, Nada Ward, Kobe, Hyogo Prefecture)

Price: General (12+ Years) ¥620 / Children (4-11 Years) ¥310

Opening Period: March 16, 2019 – November 24, 2019 (Closed September 5 and September 12)

Opening Hours: 10:00-17:00 (Reception desk closes at 16:30)

Official Website: http://www.rokkosan.com

Snoopy Master of Disguise Themed Fair Kicks Off With Space Theme at PEANUTS Cafe & Diner

This summer, all branches of the PEANUTS Cafe and PEANUTS DINER are holding a fair to celebrate Snoopy and his many disguises. The first theme is "Astronaut Snoopy."

IT'S A BEAGLE'S LIFE "I DID IT!" is the official catchphrase tied to this first theme which will see lots of space themed merchandise sold. And from July 17, a very special drink will be sold inspired by the Milky Way shimmering in space.

Astronaut Lemonade: Have-In ¥730 (Before Tax) / Takeout ¥600 (Tax Included) *On sale July 17, comes with original coaster

A beautiful spacey gradation is achieved by combining Blue Curacao syrup to a purple Blue Mallow tea. You might even catch a glimpse of a moonbound Snoopy in there. If you order this to have in the drink will be served over refreshing soda flavoured marble ice. It also comes with a limited-edition coaster you can take home. This one's sure to be an Instagram contender!

Participating Branches
PEANUTS Cafe Nakameguro: Have-In/Takeout
PEANUTS DINER Yokohama: Have-In/Takeout
PEANUTS Cafe Kobe: Takeout Only
PEANUTS DINER Kobe: Have-In Only

PEANUTS Cafe×Thermo Mug <Astronaut> ¥3,500 (Before Tax)

From the cafe's popular tumbler collaboration series comes a new thermo mug. It's bright red and features Astronaut Snoopy on the front. The mug keeps hot drinks hot and cold drinks cold so you can take out your beverage of choice during any season. It also comes with a lid to ensure it does not spill when tipped or knocked. Perfect for work or when you're reading♡

POPSOCKETS GRIP Red/Blue <Astronaut> ¥2,400 (Before Tax)
PopSockets are a must-have item for your handheld device, and these ones come with the Astronaut Snoopy design. Until now the PopSockets sold at the cafes and diners have been monochrome but you can grab these ones in red or blue! The red one is sold at the Nakameguro, Yokohama and Kobe branches while blue can be bought on the online shop. Both are available while supplies last.

Original Sticker <Astronaut> ¥850 (Before Tax) *On sale from July 17
This set of four large stickers also come in red and blue colours with Snoopy in his astronaut disguise. Stick them on your PC or laptop, suitcase and anywhere else so you can be with Snoopy all the time.

© 2019 Peanuts Worldwide LLC

Information

Astronaut Snoopy Fair ~T'S A BEAGLE LIFE "I DID IT!"~

Participating Branches

PEANUTS Cafe Nakameguro

Address: 2-16-7 Aobadai, Meguro-ku, Tokyo

TEL: 03-6452-5882

Official Website: http://www.peanutscafe.jp/

PEANUTS DINER Yokohama
Address: 2F Marine & Walk Yokohama, 1-3-1 Shinko, Naka Ward, Yokohama, Kanagawa Prefecture
TEL: 045-323-9555
Official Website:  http://www.peanutsdiner.jp/

PEANUTS DINER Kobe
Address: PEANUTS HOTEL Floor 3F, 1-22-26 Nakayamatedori, Chuo-ku, Kobe-shi, Hyogo Prefecture
TEL: 078-862-3912
Official Website: http://www.peanutsdiner.jp/kobe

PEANUTS Cafe Kobe
Address: PEANUTS HOTEL Floor 1F, 1-22-26 Nakayamatedori, Chuo-ku, Kobe-shi, Hyogo Prefecture
TEL: 078-200-5848
Official Website: https://www.peanutshotel.jp/

PEANUTS Cafe Online Shop: https://www.peanutscafe.jp/online/

*All of the fair merchandise is available to purchase both in branch at via the online shop. Release dates and colours may differ depending on the product.

*Limited stock available while supplies last.
*Please be aware that the final day of the fair is subject to change.

Try Some Irresistibly Fluffy Flavoured Bread Made With the Finest Ingredients

Delicious Bakery Ippondo has opened up shop at 118 locations across Japan. To celebrate summer, Ippondo is currently selling different varieties of "Shokupan". Shokupan is a fluffy rectangular block of bread that the Japanese just cannot get enough of. This year, Ippondo has released two flavours of Shokupan, namely Hoji tea and Hokkaido Milk. They are also bringing back their Salt Shokupan and Ice Cream Shokupan that are usually released as summer-limited items and are a popular pick every time.

Hoji tea Shokupan: ¥340 (after tax)

In Uji, Kyoto, Japan-sourced wheat and specially selected tea leaves and stems are infrared-roasted and then used to make the Hoji tea for this bread. The bead is baked to perfection, leaving a mix of sweetness and faint bitterness as well as a beautiful aroma that will fill your mouth. It contains no caffeine, so even small children can enjoy this bread without any need for concern.  

Hokkaido Milk Shokupan: ¥320 (after tax) 

Ippondo will release their Hokkaido Milk Shokupan at the same time. This bread is made with 100% Hokkaido milk and no water. This is then combined with Hokkaido condensed milk for a deliciously mild, milky flavour and soft texture. This bread comes in a small size so that you can easily finish it off.

Salt Shokupan: ¥390 (after tax)

The Salt Shokupan is made using wheat sourced from within Japan and generous amount of luxurious calpis butter. This high-quality bread has a mild flavour and a crispy and light texture. You can enjoy it as it is, or toast it to really bring out the flavour of the salt.

Ice Cream Shokupan: ¥390 (after tax)

The Ice Cream Shokupan is made using generous amounts of pure and fresh calpis whipping cream, which does not harden even when cooled and melts in your mouth. To make a delicious sandwich, you could use ham or cheese, vegetables, and other cold ingredients for the perfect flavour combination.

In Japan, everyone looks forward to a slice of their favourite fluffy Shokupan to start off the day. This bakery is committed to making delicious bread that is both safe and made from high quality ingredients that are prepared with lots of care.

You just have to take a bite of Ippondo's freshly-made and delicious Shokupan!

The Premium Bread of Ginza Nishikawa Arrives in Japan's Tohoku Region

Ginza Nishikawa is a popular bread shop that opened its doors in Ginza last autumn. The store has announced that on June 27, it will open its 10th branch in Hirosaki, Aomori―the first to open in the Tohoku region.

The shop sells one product: a high-quality premium loaf whose water content Ginza Nishikawa are very particular about. The bread's chewy and slightly sweet taste is best enjoyed as it is―and on the first day. If left after the first day, you can enjoy a completely different tasting experience. This is because the water content decreases after day one. If toasted from the second day onward, the bread has a deliciously particular aroma which you don't get when the bread is soft.

This bread goes extremely well with Japanese ingredients and condiments, such as kinpira gobo (braised burdock root), nasu miso, narazuke pickles, pollock roe, shuto (pickled bonito entrails mixed with honey, mirin and sake), and so on.

Ginza Nishikawa also recommends eating the bread with alcohol, such as a light and slightly sour red or rosé, or a strong white. It also goes well with sparkling wine, especially brands from Japan. With cocktails, they recommend drinking fruity ones like peach, loquat, or yuzu. Bread is normally seen as a breakfast food, but this bread is also one to be enjoyed in the evening too.

Ginza Nishikawa's bread is handcrafted into delicious loafs that anyone can enjoy at anytime by their skilled bakers. The staff check the temperature of the weather and level of humidity to carefully calculate the rate of water absorption and fermentation time to ensure high quality results every time. And to make sure that the flavour and texture of the bread is exactly the same at every branch, the company created their own evaluation system.

The water in the bread is made with an alkaline ionizer which is what makes it so unique, giving it a smooth texture like silk.

The stores also sell four different cloths that wrap around a single loaf (¥1,296 tax included).

Be sure to stop by Ginza Nishikawa if you're passing through Aomori Prefecture.

Information

Ginza Nishikashi (Hirosaki Branch)

Grand Opening: June 27, 2019

Address: 1-2-9 Miyakawa, Hirosaki, Aomori Prefecture

Opening Hours: 11:00-18:00

*Reservations can be made from June 17, 2019 at 12:00 (JST) onward

Official Website: https://ginza-nishikawa.co.jp/

Visit the Abandoned Hotel, Tenjō-ji Temple & More at Mount Maya in Kobe

A new category added to the Cool Japan Award―which is run by the Cool Japan Association―is "National Park," which was claimed by Mount Maya in Kobe in May this year for its nighttime scenery.

Mount Maya is one of the major peaks of the Rokkō Mountains in Nada, Kobe and stands at a towering 702m high. Located close to the main city of Kobe, those who reach its apex will be able to see many different sights such as Kobe, Osaka, the Kii Peninsula, and Akashi-Kaikyo Bridge. Maya is popular not just with tourists and sightseers, but Kobe locals too who visit it with families to eat bento, or those who take their special somebodies to observe the nightscape.

Located on Mount Maya is Tenjō-ji, a temple which the mountain's name has its origins in. This year marks the run of a special event which is held at the temple once every 33 years. Visitors can also go on a guide walk to an abandoned hotel which is normally off limits to the public.

Let's take an in-depth look at all the exciting things one can do at Mount Maya.

Tenjō-ji Temple, Mount Maya

The originator of Mount Maya's name

Tenjō-ji can be found wrapped in nature at the peak of Mount Maya in its National Park. Visitors can enjoy all weathers atop the mountain as the seasons change, but if you go on a clear day, you'll be able to observe as far as Awaji Island, Akashi-Kaikyo Bridge, and Shōdoshima. The history of this temple―the only one in Japan to have been built by Maya-bunin―dates back to the year 646 when the high priest of India accepted Emperor Kōtoku's request to build it. Maya-bunin, the mother of Buddha, is prayed to as a guardian of safe childbirth and child rearing. This is where Mount Maya gets its name.

The door to three hidden Buddhist statues opened once every 33 years

Once every 33 years, a door is opened at the palace to reveal three hidden Buddhist idols: the Eleven-Faced Avalokitesvara, Acala, and Vaiśravaṇa. For the duration of its opening this August, Buddhist sermons will be given three times a day (10:30/12:00/14:00), and visitors will be able to obtain an exclusive goshuin stamp.

Running: August 1, 2019 – August 15, 2019

Time: 10:00-16:00 (Until 17:00 for this event)

Tour guide walk to Mount Maya's historic ruins

~Stroll around and trace the history of Mount Yama~

As well as the temple, Mount Yama formerly bustled with people looking to dine and as well as stay in the accommodation there. After the war and earthquake disasters, a campaign began to restore life to Mount Maya, one part of which is a tour guide walk to the historic ruins.

This includes a trip to the former Tenjō-ji temple site as well as the abandoned hotel which is off limits to the general public.

Mount Maya's Nightscape

~An internationally recognised landscape~

Mount Maya has been awarded the Cool Japan Award 2019 in the new National Park category for its gorgeous evening view from which one can see Kobe's streets, the port and more.

If you're planning a trip to Kobe be sure to use this article as reference!

Information

Tenjō-ji Temple – Mount Maya
Address: 2-12 Mayasanchō, Nada, Kobe, Hyogo

Opening Hours: 9:00-17:00
No Fixed Holidays.
TEL: 078-861-2684

Official Website: http://www.mayasan-tenjoji.jp/

Tanabata Sky Lantern Festivals to Take Place in Tokyo and Kobe

Last year, Starry Night Company (SNC) brought the Tanabata Sky Lantern Festival to Osaka. This year, they are set to host it in Tokyo and Osaka simultaneously on July 6 and 7. A total of 20,000 individual lanterns will be released over the two-day period in an even bigger and better festival than before.

Most lantern events held around the world use lanterns lit with fire, but for this event LED sky lanterns will be used to ensure safety. All lanterns are also fitted with a cord. One of Japan's major lantern festivals, the event is made possible by SNC who developed the world's first LED sky lantern.

Japanese actors Sho Aoyagi and Tsubasa Sakiyama will feature as guest speakers at the events.

Sky lanterns offer an entirely different kind of experience from other Japanese cultural traditions, such as summer fireworks. Those in Japan this summer won't regret taking their special someone to this sky lantern festival.

Information

Tanabata Sky Lantern Festival

Running: July 6, 2019 – July 7, 2019

Locations: [Tokyo] Tokyo German Village @ 9:30-21:00 / [Kobe] Venue TBA @ 15:00-21:00

Estimated No. of People: 20,000 on both days (5,000 per day at each location)来場予定数:2日間 約20,000名(各会場1日あたり5,000名)

Ticket Price: General ¥6,250 (Includes Entry + 1 Sky Lantern) / Children (6-12 Years) ¥2,250 (Includes Entry + 1 Sky Lantern) / Children (0-5 Years) Free (Entry Only)

Ticket Enquiries: 06-4301-3004

Event Page (Japanese): https://www.snc-jp.com/2019

Start your morning with one of Tokyo Station's 200+ delicious breads and pastries!

Tokyo Station City is a bread battleground where over 200 types of breads and pastries are sold. In this article we show you the top bread rankings at Gransta, ecute Tokyo and ecute Keiyo Street that serve up the perfect breakfast to start your day.

Gransta

 

1st Place – Curry Bread: ¥220 (Tax Included) @ BURDIGALA EXPRESS

Taking the No.1 spot in Gransta is BURDIGALA EXPRESS's curry bread cooked with spicy fillings.
*Tax-inclusive price to increase to ¥226 on April 1, 2019.

2nd Place – Croissant: ¥220 (Tax Included) @ BURDIGALA EXPRESS

A light and crunchy croissant wrapped delicately in rich butter.
*Tax-inclusive price to increase to ¥226 on April 1, 2019.

3rd Place – Pain au Chocolat: ¥240 (Tax Included) @ BURDIGALA EXPRESS)

Known as a "chocolatine" in southern France, this puff pastry-like delight is full of delicious chocolate.

*Tax-inclusive price to increase to ¥248 on April 1, 2019.

4th Place – Croissant B.C.: ¥292 (Tax Included) @ Daisy Tokyo

An almond cake wrapped in a croissant pastry and topped with cookie dough and almonds.

5th Place – Onion Curry Bread: ¥324 (Tax Included) @ Boulangerie Asano

This tasty curry bread is made with rich onions. The outside is crunchy without being greasy.

ecute Tokyo

1st Place – Tokyo Brick Bread: ¥287 (Tax Included) @ Tokyo Anpan Mame-Ichizu

Made to look like the red bricks of Tokyo Station this bread is filled with adzuki beans and a specially made cream before being stamped with the station's name.

2nd Place – Denmark Sausage Roll: ¥291 (Tax Included) @ Andersen

A soft rolled pierced with a Denmark sausage and topped with cheese perfect for lunch or just a quick bite to eat.

3rd Place – Tokyo Red Bean Paste Pancake: ¥480 (Tax Included) @ Tokyo Anpan Mame-Ichizu

A 'pancake sandwich' smothered in butter and packed with large-grained red beans from Tokachi District, Hokkaido.

4th Place – Tochiotome Strawberry Cream Anpan: ¥280 (Tax Included) @ Tokyo Anpan Mame-Ichizu

The strawberry cream is made with Tochiotome strawberries which have a full-bodied flavour. This is mixed with coarse sweet red bean paste to create something both delicious and cute-looking.

5th Place – Milk France: ¥172 (Tax Included) @ Andersen

This bread has a light and piquant texture to it and is filled with cream that has a milky flavour. The delicious taste of the cream with the bread gives it a distinct flavour.

ecute Keiyo Street

 

1st Place – Beef Stew: ¥292 (Tax Included) @ Boulangerie La Terre

An interesting mix that combines a chewy doughnut and slow cooked beef stew.

2nd Place – Happiness Calling Cream Bread: ¥195 (Tax Included) @ Boulangerie La Terre

The Jersey cattle milk used to make the custard cream filling is rich in flavour but light in texture. Everything is wrapped in a fluffy dough with a cute smiling face on it.

Chickpea Curry: ¥216 (Tax Included) @ Boulangerie La Terre

A curry doughnut stuffed with chickpeas. The slow cooked roux complements and bring out the flavours of the beef and vegetables even more.

Start your morning off with a hearty breakfast at Tokyo Station!

Japan's Top 10 Instagram-Worthy Locations

Snaplace is a website that analyses posts on social media they they deem 'Instagrammable.' They have close to 6,000 spots listed on their website, and they have selected the very best from their data this year to make two Top 10 lists for 2018 – one for Instagram and one for Twitter.

Instagram Top 10


1st Place: Yasaka Kōshin-dō (Kyoto, Kyoto Prefecture)
Coming in at No. 1 is Yasaka Kōshin-dō, a small temple in Kyoto dedicated to Shomen Kongo, a guardian warrior, and three wise monkeys. The temple is known by locals for the colourful cloth balls that decorate the site called "kukurizaru" on which worshippers write their wishes and hang them. There is a rental kimono place close to this temple, making it the perfect spot to snap some photos.

2nd Place: Kawagoe Hikawa Shrine (Kawagoe, Saitama)
Kawagoe Hikawa Shrine is a popular spot with Japanese women for being a shrine of love. There, you can get your hands on special charms and fortunes based on the East Asian concept of the 'red string of fate' which binds together two people destined to meet. There's a stylish cafe and in summer they set up a corridor of wind chimes as shown in the photo. There's lots of places to take pictures here.

3rd Place: BE KOBE (Kobe, Hyogo)
The "BE KOBE" sign was built in April 2017 and was seen much across student social media during its first year. You can see lots of high school students take photos here on school trips to Kobe from October to March. This spot was initially popular with just students but its recognition began to spread amongst the masses and today taking a picture there is a must-do when visiting Kobe. On a busy day you can be waiting over 30 minutes to get one.

4th Place: La Collina (Omihachiman, Shiga)
La Collina is a confectionery factory that sells a range of exclusive sweets and confections including baumkuchen. This cute place looks like something out of a fairy tale and is noted for its post-worthy treats and chic, otherworldly architecture. Its spread on social media came from the fact that the building can easily make it look like you've been transported to another world. It has a real Studio Ghibli vibe to it with its grassy roof and surrounding natural environment.

5th Place: Sakushima (Nishio, Aichi)
6th Place: 21st Century Museum of Contemporary Art (Kanazawa, Ishikawa)
7th Place: Sarushima (Yokosuka, Kanagawa)
8th Place: Sankoinari Shrine (Inuyama, Aichi)
9th Place: Site Of Reversible Destiny (Yoro, Gifu)
10th Place: Shima Mediterranean Village (Shima, Mie)

Twitter Top 10

1st Place: Ōkunoshima (Takehara, Hiroshima)
Ōkunoshima is sometimes called "Poison Gas Island" for its role in World War II as a poison gas factory. But it is more known for being called "Rabbit Island" due to the number of feral rabbits living there. Around 700 roam the island, so it's become a popular spot for taking photos.

2nd Place: Fukui Prefectural Dinosaur Museum (Katsuyama, Fukui)
This museum is the biggest dinosaur museum in Japan and is renowned across Asia for its dinosaur fossil and specimen display. The gigantic realistic dinosaur models have hit it big on Japanese social media.

3rd Place: Ushiku Daibutsu (Ushiki, Ibaraki)
Ushiku Daibutsu was originally the tallest statue in the world from 1993-2002, even making it into the Guinness World Records. As of 2018 it is now one of the five tallest statues in the world. A photo of this Buddha looks like something from another world which led to its surging popularity on social media.

4th Place: Yasui Konpiragu Shrine (Kyoto, Kyoto Prefecture)
The Yasui Konpiragu Shrine is home to a large stone which is associated with binding good relationships tighter and severing bad ones. You first write your wishes on a piece of paper. If you want to initiate a good relationship then you must crawl through the hole in the stone from front to back while holding the paper. To end a bad relationship you crawl from back to front. The ritual is completed by sticking the paper onto the stone.

5th Place: Shimizu Koen (Noda, Chiba)
6th Place: Sand Museum (Tottori, Tottori Prefecture)
7th Place: Mikane-Jinja Shrine (Kyoto, Kyoto Prefecture)
8th Place: Nanzo-in (Kasuya District, Fukuoka)
9th  Place: North Safari Sapporo (Sappoto, Hokkaido)
10th  Place: Momotaro Shrine (Inuyama, Aichi)

Use this list as reference when in Japan to get the very best photos for showing off your trip!