The curry bun event, "Kobe Currypan Marche 2018"will be held
Here is a curry bun event where only the Currypan Grand Prix winners gather. Titled, "Kobe Currypan Marche 2018"the event will be held over the 2 days of January 27th and 28th in Kobe.
What is a "currypan"or curry bun? This is a bun with curry sauce inside. The bun is either baked or deep-fried. There is a great variety of different curry sauces that are used as the filling of the bun, some have a kima curry inside, others a beef curry and still others come with a boiled egg inside. This bun is a very popular "delicatessen bun"in Japan and such buns are sold in bakeries, supermarkets and at convenience stores. Curry buns are considered to be a very Japanese delicatessen bun and they are gaining much popularity with foreign visitors to Japan.
Here we will introduce to you some of the curry buns which will be offered at "Kobe Currypan Marche 2018"
"Chicken-spice currypan"
2017 East Japan Deep-fired Bread category   Golden Award
2016 East Japan Deep-fired Bread category   Special Golden Award
Store name: Boulangerie Shima
A curry bun with an authentic spice curry which has big pieces of chicken in it.
"Baked currypan"
2017 East Japan Baked Currypan category   Golden Award
Store name: Kimuraya Seipan – Fuchu, Tokyo
The balanced flavor between the bun and the curry inside is superb. One can experience their secret recipe of 50 years.
"Curry gratin pan"
2017 East Japan Deep-fried Bread category   Golden Award
Store name: Boulangerie Niko
A very unique square-shaped curry bun. For the filling of this bun they use their homemade curry of which they are very proud of. As a topping for this bun they add a white-sauce and cheeze.
"Baked currypan"
2017 West Japan Baked Currypan category   Golden Award
2016 West Japan Baked Currypan category   Golden Award
Store name: Long-established natural yeast bread / stone-oven bakery: Simon
A curry bun they take pride in making. They use homemade curry, natural apple yeast and the buns are baked in a stone oven.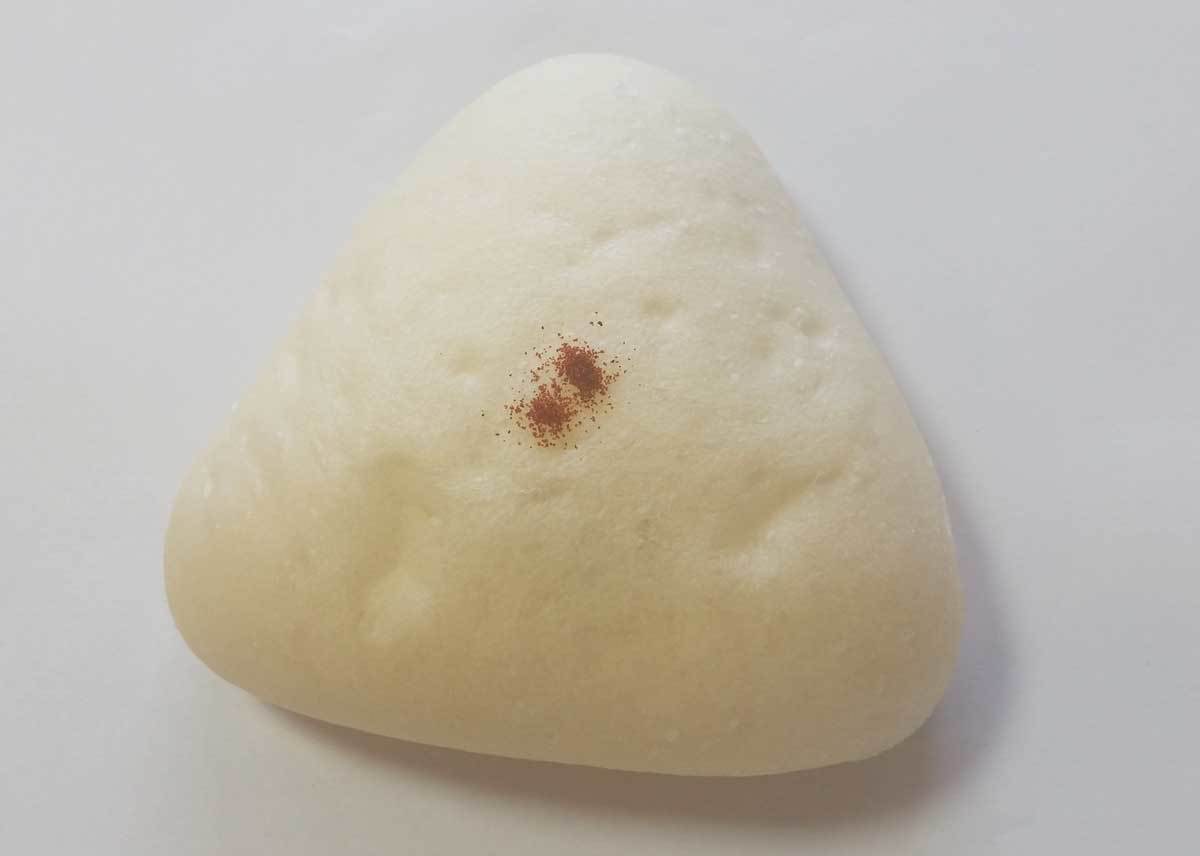 "Keema currypan"
2017 West Japan Baked Currypan category   Golden Award
Store name: Mere Pere
Filled with a spicy and slightly hot keema curry, the bun has a chewy texture.
Many other special"currypans" will be offered. Why not come and get a taste of this very Japanese delicatessen item – curry buns.
■Information
Kobe Currypan Marche 2018
Time: 2018/01/27 (Sat.) 11:00~19:00 (last day is until 17:00) *Only a limited number of buns are made so sales will end when sold out.
Venue: Daimaru Kobeten Bekkan Genius Gallery
Fee: free
Number of buns: 3000 curry buns
Price: 390 yen per bun
Sponsored by: Japan Currypan Association
Website: https://kobe-marche2018.currypan.jp/
RELATED ENTRIES
See the Ten Million Dollar Night View of Rokko Arima While Staying at Hot Spring Town

The Mt.ROKKO CABLE CAR & TOURISM COMPANY has announced a 25-day bus tour which will run on weekends and holidays only from October 12 to December 22 offering a bus tour to see the amazing nightscape of Rokko Arima in Kobe.

Arima Onsen is known as one of Japan's leading hot spring locations. In order for more people to catch a glimpse of Rokko Arima's incredible nighttime scenery, a new tour service has been created in collaboration with hotels and accommodation services throughout Arima for guests staying in the town to see what has been dubbed the "ten million dollar night view" from Mount Rokko.

The tour will last two hours and will take guests on an enchanting journey to several locations. They will get to see the night view from Rokko Garden Terrace, gain entry to Rokko Shidare Observatory, and visit the East Rokko Observatory which is only accessible by car. The entire thing costs just ¥2,800 per person.

Schedule

20:00 Depart Arima Onsen

20:30 Nighttime view from Rokko Garden Terrace and Rokko Shidare Observatory with tour guide

21:30 Nighttime view from East Rokko Observatory

22:00 Arrive back at Arima Onsen

Discover the tranquillity of Japan's winter nights and gaze up at the starry sky using the Rokko Arima Night View Bus Tour.

Information

Rokko Arima Night View Bus Tour

Running: Weekends & Holidays from October 12, 2019 – December 22, 2019

Price: ¥2,800 (Tax Included)

Capacity: 22 (Will set off with 1+ people)

Website: https://www.rokkosan.com/tabi/

2019 Kobe Luminarie Winter Illuminations to Light Up Kobe This December

The 25th Kobe Luminarie light festival will take place from December 6 to 15. The theme of this year's festival is "25 Years, Guided by the Light of Hope" (Original Italian title: Da 25 anni, guidati dalle luci della speranza).

Kobe Luminarie is an illumination festival that has been held annually since 1995 in commemoration of the Great Hanshin earthquake which hit Kobe that year on January 17. The event has continued as a symbol of hope for Kobe and has also become a festival associated with the winter season. Last year's festival saw around 3.43 million people in attendance.

The "Light Bulbs" make a comeback radiating their warm light

Formerly the doorstep to foreign culture, Nakamachi-dori, lined with countless tasteful stores, will be lined with around 270 meters' worth of decorations. The entrance decoration, named Frontone, stands almost 22 meters tall with three towering gates each connected to each other. The Sparri Ara is a wide wall of lights which runs 50 meters from Frontone all the way to Kyomachisuji Crossing. And as a special instalment to the 25th run of the festival, the light bulbs used at the first festival will be strung up to create another wall illumination from Itomachi to the East block which will be dubbed the "Memorial Zone."

The event's largest light dome

In the eastern amusement park plaza, Cassa Armonica―an illuminated church structure set up every year―will be enveloped in a large 21 meter high dome featuring an arch for the first time standing 4 meters tall in the memorial area

Over in the floral clock area, the Sparri Ara wall lights twinkle beside the wisteria trees. The lights will change and transform to the sound of the music. Attendees will also be able to pick up small gifts too as well as take pictures at the various photo spots.

Earthquake Talk Booth

Talks will be held discussing the origins of Kobe Luminarie and why it started. Earthquake survivors will also talk about their real experiences.

International Creative Director and Executive Producer Daniel Monteverde, who has been working with Luminaire for 20 years, made the following comment: "The city of Kobe will bustle once again this year, which will mark 25 years. People will fill the streets and look to the sky while they wait for the chime of the bell to signal the illuminations. We hold the memories of the people we lost 25 years ago close to our hearts. I hope we can convey our hopes and dreams and our story to our children and the young people who will bear the next generation. I hope people will be proud of Kobe which has recovered from the earthquake."

He continues: "The Kobe Luminarie lights will shine once more for Hyogo, for Japan, and for the world. These lights are a symbol of each and every person's devotion, their efforts, and their love. I pray that the Luminarie lights will send a message of hope to the world and continue shining in our hearts for the rest of time." * Full comment translated from Japanese

Information

25th Kobe Luminarie

Running: December 6, 2019 – December 15, 2019

Location: Kyu Gaikokujin Kyoryuchi and Kobe East Park (Higashi Yuenchi) (Chuo Ward, Kobe, Hyogo)

Illumination Times

[Mon-Thurs] 18:00-21:30

[Fri] 18:00-22:00

[Sat] 17:00-22:00

[Sun] 17:00-21:30

*Times may be extended depending on the number of people. Event may be postponed in the case of bad weather.

Kobe Luminarie Official Website: http://kobe-luminarie.jp/

Dragon Quest Slime Bread Releasing at Lawson Store 100 in Japan

Convenience store Lawson Store 100 is teaming up with Nintendo in promotion of the upcoming video game Dragon Quest XI S: Echoes of an Elusive Age – Definitive Edition, an enhanced port of Dragon Quest XI: Echoes of an Elusive Age for the Nintendo Switch™ that's set for release on September 27, 2019, by releasing three new breads inspired by the Slime monster from the game at branches around Japan on September 25.

Slime Bread Slime Flavour (Sweet Lime) – ¥108 (Tax Included)

Coming in the classic light blue colour is this "slime flavoured" Slime (which is actually sweet lime flavoured!) It's filled with refreshing sweet lime jelly.

Behemoth Slime Mango Flavour – ¥108 (Tax Included)

The Behemoth Slime is orange coloured and has a tropical mango aroma. It's filled with a rich sweet and sour mango cream with fresh pieces of mango in it.

Metal Slime Black Sesame Flavour – ¥108 (Tax Included)

Made to look like metal, this Slime is black sesame flavoured, and is packed with rich black sesame bean paste.

The developer of these products, who is also a huge fan of Dragon Quest, commented the following: "I created these Slime breads because I wanted to people to feel like they were going on an adventure in the world of Dragon Quest. The Slimes are something that can only be found in that world. I took great care to make it as realistic as possible so it would feel like you had your very own Slime. I referenced the game during the planning of this product so that it both looked fun and tasted delicious."

Elaborating on this final point, they continue: "For example, the [sweet lime] Slime Bread contains lemon [sic] flavoured jelly which is based on the Slime jelly from the game, and when you defeat (or in this case 'eat') the slime you are awarded with a treasure! You obtain Slime jelly, and that's the fun aspect of this product."

When you go to buy one of these Slime breads and the cashier scans it, the till will play the "Level Up" sound from the game. The stores will also have other references to the game in the form of posters and other hidden features, so make it your quest to find them all.

© 2017, 2019 ARMOR PROJECT/BIRD STUDIO/SQUARE ENIX All Rights Reserved.

Information

Slime Bread / Behemoth Slime Bread / Metal Slime Bread

Release Date: September 25, 2019

Available: Lawson Store 100 branches across Japan

Lawson Store 100 Official Website (Japanese): http://store100.lawson.co.jp/

This Week's Breakfast: French Toast at Bread, Espresso & in Omotesando

One thing I do at least once a week without fail is treat myself out to some delicious food or dessert. It's very important time well spend in order to live a happy life.

Today, I went out for breakfast. I got up a little earlier than usual and headed to my favourite cafe, Bread, Espresso & which is located in Omotesando.

It's really easy to get to: it's just a 5-minute walk from the A2 exit of Omotesando Station. Mornings are quiet in Omotesando, you don't see many people walking around, so it feels like a completely different place compared to its busy streets during the day.

When you enter the cafe, the smell of freshly-baked bread is the first thing to hit your senses. I sat down on one of the comfy sofa-seats and ordered myself the French toast breakfast set.

There's plenty of space between tables, so it's an environment that's easy to kick back and relax in.

Inside and outside the cafe are cute signs with that day's recommended menu items written on them. Next time I visit I think I'll try one of the lunchtime desserts. That's what I daydreamed about while waiting for my French toast to arrive.

French Toast Set w/Drink – ¥800

The French toast has a subtly sweet scent. It's made with one of the cafe's popular foods: the butter-loaded bread known as "Muu."

The toast's crusts were nice and crunchy while the middle part was fluffy. The soft bread just melts in your mouth when taking a bite, and your taste buds are treated to the sweet flavour of the egg.

The toast is delicious as it is, and you can totally leave it at that and enjoy your morning breakfast. But if you want to take it to the next level then you can drizzle the accompanying honey over the toast, giving the sweetness an even richer flavour.

I'm usually not good with the characteristic sweet taste that honey has, or the bitterness layered into the overall flavour, but this honey was on the milder side so I really enjoyed it.

After my food, I enjoyed the cappuccino the barista beautifully made for me which comes as part of the set.

My 1-hour morning was spent even more relaxed than usual here. It's much different from lunchtime which is a much busier and hurried time, so I could sink in my chair and really enjoy my drink too.

Waking up early and enjoying a relaxing breakfast. That's all I did, but it helped ease my busy mind and soul. I'm a simple person, and I think I'll be able to face my week and work hard at it after this.

Today's Presents

Futsu Furu Fig Sandwich – ¥420

Futsu Uni Fruits – ¥400

I wanted to share the happiness between friends and family on this fine day where I got to eat a delicious breakfast. These sandwiches are packed full of fruits―seasonal fruits which are best enjoyed right now. If you're wondering what other sandwiches they sell then be sure to visit.

Writer: Sayuri Mizuno (MOSHI MOSHI NIPPON)

Translator: Joshua Kitosi-Isanga

Information

Bread, Espresso &

Address: 3-4-9 Jingumae, Shibuya, Tokyo

Business Hours: 8:00-20:00

No Fixed Holidays

Kobe Readies For Rugby World Cup With Hospitable Events

The 2019 Rugby World Cup is set to take place in Japan from September 20 to November 2. Many stadiums are hosting the games across Japan this year, one of which is Kobe Misaki Stadium. It is predicted that there will be many people visiting the city of Kobe for the World Cup.

The competing teams at Kobe Misaki Stadium, also known as Noevir Stadium Kobe, are as follows: England vs USA on September 30, Ireland vs Russia on October 3, and South Africa vs Canada on October 8. An estimated 120,000 spectators will be present across the four matches, around 30,000 of which arriving from overseas.

In response to the many fans set to appear in Japan's sixth-largest city, venues are shops across Kobe are set to serve up a classic plate of Japanese omotenashi―or "hospitality―with a line-up of events and tours. Let's take a look at just some of the exciting things the city has planned for the 2019 Rugby World Cup.

1. Meriken Park Fanzone in Kobe

Rugby fans can enjoy the thrilling atmosphere of the World Cup at one of the many Fanzones set to open across Japan for the games. Entry to all of the Fanzones is free. In Kobe, look forward to live screenings of the matches, food stalls serving local food, promotional booths and more. The fun doesn't have to end at the matches: fans can continue to enjoy the excitement before and after too at a Fanzone.

 

2. Hospitable Events

The Kobe Tourism Bureau has teamed up with local business around the city to prepare what they are calling "Hospitable Events For Fans." Taking place from late September to early October, these events will offer exclusive and unique Kobe experiences. There are 6 in total, but we will take a look at just 2.

MUSIC&DANCE@KOBE PORTOPIA Night 2019

From big disco hits to rock tunes, EDM beats and groove, enjoy a feel-good late-night dance and music party at the fancy Kobe Portopia Hotel. Soak up the warm summer evening while freestyle boogieing.

YORU-BAR ~Night Food Festival~

People of all ages are invited to the popular YORU-BAR at Sannomiya Center Gai which will run from late September to early October. They will serve up a tasty selection of Japanese seafood to Kobe cuisine.

3. KOBE Experience Guided Tour

Aimed at foreign tourists attending the Rugby World Cup in Kobe, the Experience Guided Tour is comprised of 25 unique programs for people to experience Japanese culture, Kobe's local food culture, and more. The tours will not only be limited to Kobe either―some will also spread to neighbouring cities. Let's take a look at some of them.

*All programs available in English only

Premium Kobe beef at the almost 150-year-old restaurant Oi Nikuten

Kobe beef is one of the three top brands of high-quality Japanese Wagyu beef. It's the most well-known and popular type of Wagyu in Japan. With this program, you will learn various ways to enjoy Kobe beef at Oi Nikuten, a long-standing restaurant that first opened back in 1871.

▼Bookings

https://www.viator.com/tours/Kobe/Various-ways-to-enjoy-Kobe-beef-Long-established-store/d27432-165105P24

Experience Zen Meditation at Tenjoji Temple in Kobe City

Immerse yourself in traditional Japanese culture with Zen meditation session at Tenjoji Temple. Learn all about the rich history of the temple with an incredible guided walk before sinking deep into meditation.

▼Bookings

https://www.govoyagin.com/ja/activities/japan-kobe-experience-zen-meditation-tenjo-ji-kobe-city/11290

There is lots to be discovered in Kobe, and the doors to its culture are open and ready to embrace all for the Rugby World Cup. Look forward to everything here and much, much more when the matches begin on September 20.

Information

Meriken Park Fanzone in Kobe

Dates/Times

9/26@ 11:00-22:00
9/28 @ 11:00-21:30
9/29 @ 11:00-19:00
9/30 @ 11:00-21:30
10/3 @ 11:00-21:30
10/5 @ 11:00-22:00
10/6 @ 11:00-19:00
10/8 @ 11:00-21:30

Venue: Kobe Meriken Park (Address: 2-2 Hatobacho, Chuo Ward, Kobe, Hyogo Prefecture
Entry: Free

Official Website (English): https://www.2019kobe.com/news/20190816_03/

MUSIC&DANCE@KOBE PORTOPIA Night 2019

Dates: September 25th-30th / October 3rd-4th, 7th-8th

Time: 19:00-Midnight

*An event titled "FM802 & FM COCOLO Night" will run on September 27 and October 4

Venue: Party Room Key Notes at Kobe Portopia Hotel (South Building Floor 3F) (Address: 6-10-1 Minatojima Nakamachi, Chuo Ward, Kobe, Hyogo Prefecture)

Official Website (English): https://www.portopia.co.jp/en/convention/venues/keynotes/

Official Website (Japanese): https://www.portopia.co.jp/event-culture/event/detail/25/

YORU-BAR ~Night Food Festival~

Dates: September 26 / September 30 / October 3 / October 8

Time: 20:00-Midnight
Location: Sannomiya Center Gai, Kobe
Official Website (Japanese): http://yorubaru.kobe-sc.jp/

Miffy Sakura Kitchen Opens Second Shop with Bakery in Yufuin

Miffy Sakura Kitchen, Arashiyama, Kyoto will open a forest-themed shop with an adjoined bakery in Yufuin, Oita on October 31, 2019.

As you enter the new shop, you will be immersed in its happy, warm and comforting atmosphere. Miffy Sakura Kitchen is popular for its Japanese-style kitchenware and miscellaneous goods which cannot be found anywhere else in Japan. The shop will also have an adjoining bakery area called Miffy Mori no Bakery, where customers order their favourite treats to take out. This includes the popular anpan bun, which is a bun containing sweet red bean paste. There will also be character-themed baked goods, soft serve ice cream, drinks and much more. 

You can order your delicious baked goods to go so you can explore the beautiful area of Yufuin, or you can choose to eat inside the bakery's beautiful and photogenic eating area. 

Miffy's good pal Boris will also be making an appearance at the brand new shop. His design will decorate some of the Miffy Sakura Kitchen-limited kitchenware and even some of the baked goods in the bakery. 

Information

Yufuin Miffy Mori no Kitchen/ Miffy Mori no Bakery

Address: 1503-8 Kawakami, Yufuin-cho, Yufu-shi, Oita

Opening Hours: 9:30 ー17:30 (subject to change)

Open all year round/

Grand opening: October 10, 2019

Miffy Sakura Kitchen Official Website: http://www.miffy-sakurakitchen.jp

Popular Tokyo Café Bakery BREAD, ESPRESSO & to Open in Fukuoka

Bakery café BREAD, ESPRESSO & has made quite a reputation in Omotesando, Tokyo for its stylish interior and delicious coffee and bread. The bakery café is now opening a new branch in Fukuoka called BREAD, ESPRESSO & HAKATA & on September 25th, 2019.

To commemorate 10 years in business, BREAD, ESPRESSO & will be opening their first ever branch in Hakata, Kyushu. The café bakery will be nestled between Hakata Station and CANAL CITY HAKATA. Whether you are a busy commuter looking for a heartwarming cup of coffee or a traveling tourist, the location is ideal for anyone looking for a quick rest stop. 

The new café bakery is approximately 165 m² in size, making it the largest branch. The shop is decorated with a pure white base theme and has the perfect comfortable environment to enjoy a coffee. 

Mu: ¥330 (after tax)

French Toast: ¥750 (after tax)

BREAD, ESPRESSO &'s popular Mu and French Toast will be on the menu along with Hakata-limited goods. If you are searching for some delicious bread in Hakata, please make your way to BREAD, ESPRESSO &.

Information

BREAD, ESPRESSO & HAKATA & (パンとエスプレッソと博多と)

Address: 101, 2-8-12, Hakata Ekimae, Hakata Ward, Fukuoka 

Opening Hours: 8:00 ー 20:00

No regular holidays. 

TEL:092-292-1190

Website: http://www.bread-espresso.jp/

Once Every 33 Years a Secret Door at Tenjō-ji Temple in Kobe is Opened

The Buddhist temple Tenjō-ji is located on Mount Maya at the heart of the mountainous area of Mount Rokko. This month, something very special is happening at the temple. An elusive door housed there is opened only once every 33 years, and this month from August 1 to 15, it is open.

Tenjō-ji is the only temple in Japan that has a building dedicated to Maya-bunin, the mother of Buddha. Its long history begins with Hōdō Sennin, an Indian high priest who build the temple at the behest of Emperor Kōtoku. In Japan, Maya-bunin is worshipped as as symbol of easy childbirth and child-rearing. Mount Maya, the mountain on which Tenjō-ji sits, is named after her.

Mount Maya, located in Kobe's Nada ward, is a 702 meter tall mountain and one of the major peaks of Rokkō Mountains. It is close to the town areas of Kobe, and from the mountain peak one can see Kobe, Osaka, the Kii Peninsula, Akashi-Kaikyo Bridge and more, making it a popular tourist destination. It's also frequented by Kobe locals who visit with their families to eat bento, as well as couples looking to catch a glimpse at the gorgeous nightscape atop the mountain apex.

Inside the secret door now open at the temple until August 15 are three hidden Buddhist idols: the Eleven-Faced Avalokitesvara, Acala, and Vaiśravaṇa. This is very much a once-in-a-lifetime opportunity, so if you're lucky enough to be in Japan right now, you won't want to miss this extremely special occasion. If you do, you'll have to wait another 33 years!

While it is open there will be talks and faith healing by the priests three times a day (10:30/12:00/14:00), exclusive celebratory merchandise, limited-time goshuin stamps, and more.

Information

Door Opening

Running: August 1, 2019 – August 15, 2019

Time: 9:00-17:00

Tenjō-ji Temple

Address: 2-12 Mayasanchō, Nada Ward, Kobe, Hyogo Prefecture

Opening Hours: 9:00-17:00

No Fixed Holidays

*Opening hours extended on August 8 and 11

Official Website: http://www.mayasan-tenjoji.jp/

Snoopy Themed PEANUTS HOTEL Celebrates 1st Anniversary

To celebrate the 1st anniversary of the PEANUTS HOTEL, which opened on August 1, 2018, the hotel has released a collection of original commemorative merchandise.

The PEANUTS hotel is home to 18 rooms each with its own unique design. The merchandise collection is themed on each of these rooms.

PEANUTS HOTEL "Happiness is a warm puppy.." (Room 64) – ¥3,500

The theme of Room 64 is "Happiness is a warm puppy," so the PEANUTS HOTEL has made that a reality by creating a huggable Snoopy plush toy which is so cute and soft you'll never want to let him go. He is a smaller version of the big Snoopy you can hug in Room 64, meaning you can take him anywhere with you!

PEANUTS HOTEL 1ST ANNIVERSARY Postcards (5 Designs / 2 Included With Each) – ¥2,200

The hotel's postcard sets are popular with guests, and to celebrate the 1st anniversary, it is selling limited edition designs. Using special manufacturing methods, the hotel has released sets themed on Rooms 44, 57, 61 and 62. They are packaged in a beautiful box that looks like the outside of the hotel and its windows. They are great for both sending to someone with a message or for simply using them as decoration in your own room.

PEANUTS HOTEL x tegoto "solarsystem" (Room 42) – ¥49,000 (Only 30 Available)

PEANUTS HOTEL has teamed up with the internationally popular product brand tegoto to release mobiles inspired by Astronaut Snoopy which is the theme of Room 42. Each mobile is handcrafted individually and features Snoopy, Woodstock and the planetary system. Perfect for both kids and adults alike!

*Only 30 available. Each comes with its own unique handwritten serial number.

PEANUTS Cafe Nakameguro and PEANUTS DINER Yokohama are also joining in the celebration with their own pop-up corner which will run for the whole month of August. For this limited time only, they will sell items which are usually exclusive to the PEANUTS HOTEL.

"Lila" Aroma Essential Oils – ¥2,300 / Aroma Air Mist – ¥2,200 / Aroma Stone Diffuser – ¥2,200 / PEANUTS HOTEL Bath Towel – ¥3,200, Face Towel – ¥1,800, Amenity Set – ¥3,400 / Compression Bag (Contains 5) – ¥1,500

These items are also available over on the PEANUTS Cafe Online Shop. Join Snoopy and his friends in celebrating the 1st anniversary of the PEANUTS HOTEL by picking up some cute merch!

*All listed prices are pre-tax.

© 2019 Peanuts Worldwide LLC

Witness the Vibrant Yellow Nikkōkisuge Flower at Rokko Alpine Botanical Garden

The high season to catch a glimpse of the beautiful nikkōkisuge (Hemerocallis esculenta) flower at Rokko Alpine Botanical Garden is happening right now.

The nikkōkisuge blooms in the high plains and is recognised as a sign of summer. The full bloom period for the flower in the subalpine zone is June, but the best time to see them in high plains is July where 2,000 clusters of the bright yellow beauties sprout their vibrant leaves. The yellow beds make for some seriously summery Instagram posts.

They live a fleeting life as they only bloom for a single day, opening in the morning and closing in the evening. A single stem is home to abundant flower buds, and they are long so they can bloom from one to the next. If you are in Hyogo this July we highly recommend witnessing this ephemeral sight.

Information

Rokkō Alpine Botanical Garden

Location: Rokkō Alpine Botanical Garden (Kitarokkō-4512-150 Rokkōsanchō, Nada Ward, Kobe, Hyogo Prefecture)

Price: General (12+ Years) ¥620 / Children (4-11 Years) ¥310

Opening Period: March 16, 2019 – November 24, 2019 (Closed September 5 and September 12)

Opening Hours: 10:00-17:00 (Reception desk closes at 16:30)

Official Website: http://www.rokkosan.com

Snoopy Master of Disguise Themed Fair Kicks Off With Space Theme at PEANUTS Cafe & Diner

This summer, all branches of the PEANUTS Cafe and PEANUTS DINER are holding a fair to celebrate Snoopy and his many disguises. The first theme is "Astronaut Snoopy."

IT'S A BEAGLE'S LIFE "I DID IT!" is the official catchphrase tied to this first theme which will see lots of space themed merchandise sold. And from July 17, a very special drink will be sold inspired by the Milky Way shimmering in space.

Astronaut Lemonade: Have-In ¥730 (Before Tax) / Takeout ¥600 (Tax Included) *On sale July 17, comes with original coaster

A beautiful spacey gradation is achieved by combining Blue Curacao syrup to a purple Blue Mallow tea. You might even catch a glimpse of a moonbound Snoopy in there. If you order this to have in the drink will be served over refreshing soda flavoured marble ice. It also comes with a limited-edition coaster you can take home. This one's sure to be an Instagram contender!

Participating Branches
PEANUTS Cafe Nakameguro: Have-In/Takeout
PEANUTS DINER Yokohama: Have-In/Takeout
PEANUTS Cafe Kobe: Takeout Only
PEANUTS DINER Kobe: Have-In Only

PEANUTS Cafe×Thermo Mug <Astronaut> ¥3,500 (Before Tax)

From the cafe's popular tumbler collaboration series comes a new thermo mug. It's bright red and features Astronaut Snoopy on the front. The mug keeps hot drinks hot and cold drinks cold so you can take out your beverage of choice during any season. It also comes with a lid to ensure it does not spill when tipped or knocked. Perfect for work or when you're reading♡

POPSOCKETS GRIP Red/Blue <Astronaut> ¥2,400 (Before Tax)
PopSockets are a must-have item for your handheld device, and these ones come with the Astronaut Snoopy design. Until now the PopSockets sold at the cafes and diners have been monochrome but you can grab these ones in red or blue! The red one is sold at the Nakameguro, Yokohama and Kobe branches while blue can be bought on the online shop. Both are available while supplies last.

Original Sticker <Astronaut> ¥850 (Before Tax) *On sale from July 17
This set of four large stickers also come in red and blue colours with Snoopy in his astronaut disguise. Stick them on your PC or laptop, suitcase and anywhere else so you can be with Snoopy all the time.

© 2019 Peanuts Worldwide LLC

Information

Astronaut Snoopy Fair ~T'S A BEAGLE LIFE "I DID IT!"~

Participating Branches

PEANUTS Cafe Nakameguro

Address: 2-16-7 Aobadai, Meguro-ku, Tokyo

TEL: 03-6452-5882

Official Website: http://www.peanutscafe.jp/

PEANUTS DINER Yokohama
Address: 2F Marine & Walk Yokohama, 1-3-1 Shinko, Naka Ward, Yokohama, Kanagawa Prefecture
TEL: 045-323-9555
Official Website:  http://www.peanutsdiner.jp/

PEANUTS DINER Kobe
Address: PEANUTS HOTEL Floor 3F, 1-22-26 Nakayamatedori, Chuo-ku, Kobe-shi, Hyogo Prefecture
TEL: 078-862-3912
Official Website: http://www.peanutsdiner.jp/kobe

PEANUTS Cafe Kobe
Address: PEANUTS HOTEL Floor 1F, 1-22-26 Nakayamatedori, Chuo-ku, Kobe-shi, Hyogo Prefecture
TEL: 078-200-5848
Official Website: https://www.peanutshotel.jp/

PEANUTS Cafe Online Shop: https://www.peanutscafe.jp/online/

*All of the fair merchandise is available to purchase both in branch at via the online shop. Release dates and colours may differ depending on the product.

*Limited stock available while supplies last.
*Please be aware that the final day of the fair is subject to change.

Try Some Irresistibly Fluffy Flavoured Bread Made With the Finest Ingredients

Delicious Bakery Ippondo has opened up shop at 118 locations across Japan. To celebrate summer, Ippondo is currently selling different varieties of "Shokupan". Shokupan is a fluffy rectangular block of bread that the Japanese just cannot get enough of. This year, Ippondo has released two flavours of Shokupan, namely Hoji tea and Hokkaido Milk. They are also bringing back their Salt Shokupan and Ice Cream Shokupan that are usually released as summer-limited items and are a popular pick every time.

Hoji tea Shokupan: ¥340 (after tax)

In Uji, Kyoto, Japan-sourced wheat and specially selected tea leaves and stems are infrared-roasted and then used to make the Hoji tea for this bread. The bead is baked to perfection, leaving a mix of sweetness and faint bitterness as well as a beautiful aroma that will fill your mouth. It contains no caffeine, so even small children can enjoy this bread without any need for concern.  

Hokkaido Milk Shokupan: ¥320 (after tax) 

Ippondo will release their Hokkaido Milk Shokupan at the same time. This bread is made with 100% Hokkaido milk and no water. This is then combined with Hokkaido condensed milk for a deliciously mild, milky flavour and soft texture. This bread comes in a small size so that you can easily finish it off.

Salt Shokupan: ¥390 (after tax)

The Salt Shokupan is made using wheat sourced from within Japan and generous amount of luxurious calpis butter. This high-quality bread has a mild flavour and a crispy and light texture. You can enjoy it as it is, or toast it to really bring out the flavour of the salt.

Ice Cream Shokupan: ¥390 (after tax)

The Ice Cream Shokupan is made using generous amounts of pure and fresh calpis whipping cream, which does not harden even when cooled and melts in your mouth. To make a delicious sandwich, you could use ham or cheese, vegetables, and other cold ingredients for the perfect flavour combination.

In Japan, everyone looks forward to a slice of their favourite fluffy Shokupan to start off the day. This bakery is committed to making delicious bread that is both safe and made from high quality ingredients that are prepared with lots of care.

You just have to take a bite of Ippondo's freshly-made and delicious Shokupan!