Valentine's Day, winter's biggest event, is almost here! With so many chocolate brands out there, it can be tricky deciding what to buy each year.
But fear not! The top 10 brands from a list of around 100 with the most sales were announced at Tokyo Daimaru's "2017 Chocolate Promenade." Let's take a look at those top 10 and what they have planned for Valentine's Day in 2018.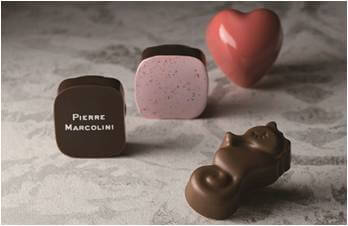 1st Place: Pierre Marcolini
This year's theme for Pierre Marcolini is the 'seahorse,' a symbol for love and happiness. Their new product, simply called "Seahorse," is plain milk chocolate. Using cocoa from Ecuador, it's an exquisite blend of high-quality couverture chocolate.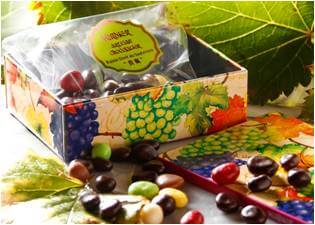 2nd Place: Verdier
Raisins are coated in rich dark chocolate and submerged in noble rot wine from Bordeaux in southwestern France. Maturing for 3 months sweetens and deepens the flavour, while an assortment of white and milk chocolate adds a colour into the mix.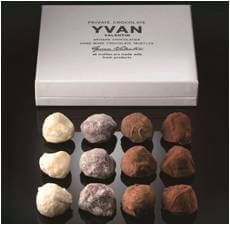 3rd Place: Yvan Valentin
For 2018 only, Yvan Valentin are introducing two limited edition flavours: 'orange caramel' and 'grapefruit.' The amalgamation of freshness and bittersweet tang from the citrus fruits just melts in your mouth.
4th Place: Pierre Ledent
These cute chocolates are themed around Japanese flowers and the traditional folding fan. While maintaining an elegance, the box they come in also has a playful charm.
5th Place: Maison d' it
These chocolate truffle bon bons are a special combination of 6 divine flavours to enjoy. Simply sensational and sumptuous!
6th Place: Desiree
Desiree are releasing a new ensemble of temptations this year, including bittersweet cherry ganache, and everybody's favourite – truffles.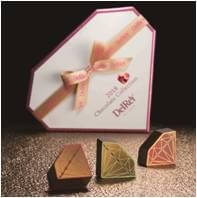 7th Place: DelRaY
Expect three new flavours this year from DelRaY. The recommended option is the 'green gold diamond,' a combination of dark chocolate and apricot ganache.

8th Place: silsmaria
The new rich 'cheese chocolate' uses cheddar from Shikaoi Cheese Factory in Hokkaido's district of Tokachi, and Hokkaido cheese powder.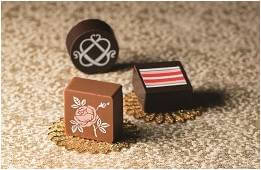 9th Place: DEBAILLEUL
5 limited edition chocolates are making their way out of DEBAILLEUL for 2018. Their theme this year is "rose garden" which they beautifully incorporated onto the eye-catching packaging.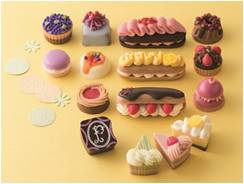 10th Place: Goncharoff Puchi Dessert A La Mode
A worthy contender for your Instagram feed are these new goodies. There are 7 to tickle your taste buds with, including 'Gugelhupf' covered in sweet chocolate.
When buying chocolate for Valentine's Day this year, making it count – cute and delicious is the way to go!
■Information
Tokyo Daimaru