Best Chocolates of 2017 & Top Chocolates for Valentine's Day 2018
Valentine's Day, winter's biggest event, is almost here! With so many chocolate brands out there, it can be tricky deciding what to buy each year.
But fear not! The top 10 brands from a list of around 100 with the most sales were announced at Tokyo Daimaru's "2017 Chocolate Promenade." Let's take a look at those top 10 and what they have planned for Valentine's Day in 2018.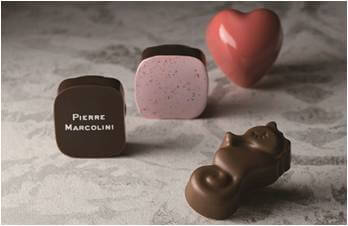 1st Place: Pierre Marcolini
This year's theme for Pierre Marcolini is the 'seahorse,' a symbol for love and happiness. Their new product, simply called "Seahorse," is plain milk chocolate. Using cocoa from Ecuador, it's an exquisite blend of high-quality couverture chocolate.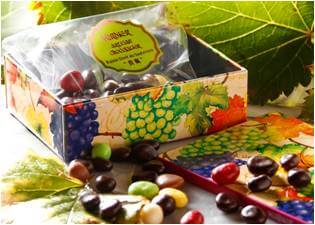 2nd Place: Verdier
Raisins are coated in rich dark chocolate and submerged in noble rot wine from Bordeaux in southwestern France. Maturing for 3 months sweetens and deepens the flavour, while an assortment of white and milk chocolate adds a colour into the mix.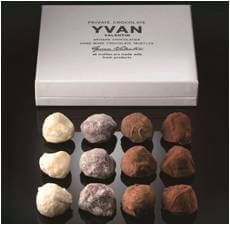 3rd Place: Yvan Valentin
For 2018 only, Yvan Valentin are introducing two limited edition flavours: 'orange caramel' and 'grapefruit.' The amalgamation of freshness and bittersweet tang from the citrus fruits just melts in your mouth.
4th Place: Pierre Ledent
These cute chocolates are themed around Japanese flowers and the traditional folding fan. While maintaining an elegance, the box they come in also has a playful charm.
5th Place: Maison d' it
These chocolate truffle bon bons are a special combination of 6 divine flavours to enjoy. Simply sensational and sumptuous!
6th Place: Desiree
Desiree are releasing a new ensemble of temptations this year, including bittersweet cherry ganache, and everybody's favourite – truffles.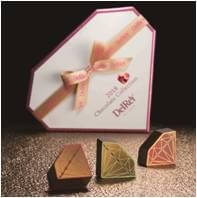 7th Place: DelRaY
Expect three new flavours this year from DelRaY. The recommended option is the 'green gold diamond,' a combination of dark chocolate and apricot ganache.

8th Place: silsmaria
The new rich 'cheese chocolate' uses cheddar from Shikaoi Cheese Factory in Hokkaido's district of Tokachi, and Hokkaido cheese powder.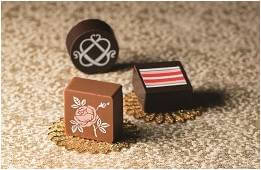 9th Place: DEBAILLEUL
5 limited edition chocolates are making their way out of DEBAILLEUL for 2018. Their theme this year is "rose garden" which they beautifully incorporated onto the eye-catching packaging.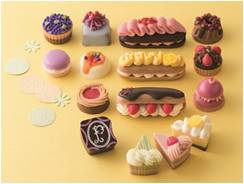 10th Place: Goncharoff Puchi Dessert A La Mode
A worthy contender for your Instagram feed are these new goodies. There are 7 to tickle your taste buds with, including 'Gugelhupf' covered in sweet chocolate.
When buying chocolate for Valentine's Day this year, making it count – cute and delicious is the way to go!
■Information
Tokyo Daimaru
RELATED ENTRIES
Cafe 'Junkissa Bread & Espresso' to Start Chocolate Fair

Specialty cafe chain 'Bread, Espresso &' will begin selling special items as a part of its chocolate fair at the Harajuku location, 'Junkissa Bread, Espresso &' starting June 1!

Many of the existing items on the shop's menu will be available in chocolate versions. The Chocolate Mint French Toast is chilled and perfect for summer, drizzled with chocolate cream and mint sauce. Additional mint can be added to your heart's content!

The mint cocoa (pictured top right) features blended mint cream on top with cocoa on the bottom. The two halves blend effortlessly as the top warms and the bottom cools.

Come enjoy these chocolate treats during the warm summer months!

Information

Bread, Espresso &

Address: 6-25-5 Jingumae, Shibuya-ku, Tokyo
Hours: 8:00-18:00 (Last order at 7:30)
Open Every Day
Homepage: http://www.bread-espresso.jp/

Meiji Milk Chocolate Celebrates 95th Anniversary with Laforet Harajuku Collaboration Project

From March 12 until April 3, chocolate lovers will want to visit Laforet Harajuku! 30 different stores are celebrating the 95th anniversary of Meiji Milk Chocolate with over 80 new pieces of collaborative apparel, toys, and snacks.

Collaboration Items at a Glance

Laforet Staff in Unique Collaboration Outfits

Wind and Sea Pop-up Shop

Laforet Harajuku continues to be a place to discover local fashion and culture. Meiji spearheaded this collaboration after realizing the potential to create new and exciting pieces for fashionable chocolate lovers to enjoy! A wide range of products from clothing to chocolate block-shaped home goods are available now, along with Meiji White Chocolate and Meiji Black Chocolate items!





A Wind and Sea pop-up shop will open for the first time at Laforet Harajuku during the event and will also be selling chocolate-themed items. Fashion model and YouTuber Noah Sato will also be featured in event ads as a Meiji Chocolate ambassador! Those purchasing collaboration items will receive a special Meiji Chocolate bar in unique packaging while supplies last.

Gelato Pique Cafe Now Serving Valentine's Day Chocolate Sweets

From January 19 until February 15, gelato pique cafe is selling four chocolate-based treats for Valentine's Day! The theme of this new menu is 'Melt,' and guests are asked to enjoy the richness of melting chocolate during this sweet season.

 Fondant Chocolat Crepe (Dine-in: ¥980 / Take-out: ¥970)

This crepe is topped with chocolate fondant that melts into a warm chocolate sauce inside. The chocolate whipped cream is combined with Royal Bourbon gelato, accented with blackberry and black currant sauce, and a bit of crunchiness from the cookie bits.

Chocolate Crepe (Dine-in: ¥980 / Take-out: ¥970)

This mouth-watering crepe includes plenty of whipped cream and a luxurious fresh chocolate sauce topping. Inside, dark chocolate gelato is mixed with cocoa-flavored chocolate whipped cream. 

Hot Chocolate Chai (Dine-in: ¥640 / Take-out: ¥630)

This hot chocolate is a variation of the popular chai beverage. White chocolate is combined with Assam tea leaves, cinnamon, cardamom, ginger, and cloves for that perfect chai flavor. The sweetness of the hot chocolate is enhanced by the rich spices, giving it a more mature flavor!

Hot Dark Chocolate (Dine-in: ¥640 / Take-out: ¥630)

Extra dark chocolate is only enhanced with a roasted flavor creating a less sweet hot chocolate beverage. Available toppings are less sweet whipped cream, milk chocolate, and chocolate sauce.

Pokemon Valentine's Day Sweets on Sale for a Limited Time from Meine Rollen

Western confectionery brand Meine Rollen has begun selling a collection of Pokemon-themed Valentine's day goods for 2022! Although some of these chocolates look too cute to eat, they'll certainly earn top marks with your crush.

Chocolate Set L (Pokemon)

Sleeping Pikachu Pack (Pokemon)

Eevee & Friends Pack (Pokemon)

Last year's designs focused on characters from Pokemon Red, Green, Blue, Gold, and Silver, released between 1996 and 1999. This year's imagery was inspired by all games in the series, appealing to an even larger audience. Which design do you like the most?

Godiva to Sell Valentine's Day Chocolixir for a Limited Time

Godiva Japan has begun selling two special Chocolixir beverages for Valentine's Day! The Chocolixir Valentine Limited Edition Strawberry White Chocolate drink will be available either hot or cold and sweets lovers will feel indulged by their decadent flavors.

Regular Size (270ml): ¥700 (Tax Included) / Large Size (350ml): ¥790 (Tax Included) / Hot (220ml): ¥700 (Tax Included)

These magical elixirs are perfect for the Valentine's season. The gentle sweetness of the white chocolate and the elegant sourness of the strawberry sauce are perfectly balanced, and the whipped cream is topped with adorable pink hearts. Be sure to find a participating location near you to pick up one of these tasty treats while you can!

Information

Chocolixir Valentine Limited Edition Strawberry White Chocolate

Hot Chocolixir Valentine Limited Edition Strawberry White Chocolate

Available: January 12, 2021 – February 15, 2022 *While Supplies Last

Participating Stores: https://www.godiva.co.jp/boutique/storelist/

*Sales period subject to change. Store hours may change. 

The Westin Sendai Launches Fashionable Valentine's Day Chocolate 2022 Sweets Collection

The Westin Sendai is now offering four fashionable chocolates perfect for Valentine's Day. These will be available at the Symphony Restaurant on the 26th floor until February 14, 2022. 

Charming Rose (8 pieces)

Colore Label (8 pieces / 4 pieces)

Parfume (6 pieces)

Tablet Chocolate (2 varieties)

It wouldn't be Valentine's Day without chocolate, and the Charming Rose takes things to a new level. The handbag, which looks good enough to carry through town, is edible down to the handle and decorations. Inside the bag are eight lip-shaped chocolates in colorful cosmetic shades. Some are milk chocolate, others white, and others include fruits and nuts. Parfume offers a superb smoothness, while the Tablet Chocolate is topped with lavish nuts and dried fruits. 

Information

Valentine Chocolate 2022

Available: January 25 – February 14, 2022

Location: Symphony Restaurant (26F)

Hours: 11:30-21:00

*Hours and menu items are subject to change.

*All prices include tax. 

*Reservations are required by 20:00 at least three days in advance for the Charming Rose. Spots are limited.

Official Hotel Website: https://www.the-westin-sendai.com/

Takashimaya Announces 'Amour du Chocolat' Valentine's Day Event

Takashimaya's yearly 'Amour du Chocolat' Valentine's Day event is known as the 'Festival of Chocolates.'

Bringing together chocolates from around the world, this event is a way to highlight brands being introduced to Japan for the first time along with established favorites. This year's lineup will also feature sustainable chocolates and more luxurious sweets to make 2022 feel more uplifting.

The First Chocolate Brand to Land in Japan

Luna Creation Paris Marble Collection

Yvan Chevalier Chocolate Assortment

Chocolatine Yoann Debray Snowflake & Edelweiss Assortment

Sustainable Chocolate

Toshi Yoroizuka Truffle Banane 

Sils Maria Banana & Chocolate

Bvlgari Il Cioccolato Takashimaya Original Chocolate for Sustainability

MAAHA Flower Chocolate

Ma Priere Giandujas Selection

Message de Rose TOKYO Cone Fleury 2022 

International Chocolates

Charbonnel et Walker Assortment Box for Takashimaya – England

Recchiuti Peanut Butter Confections  / Sepia Box – United States

Vincent Vallee Chocolat Amour / Valentine Selection – France

Bubo Barcelona Chocolate Heart Sculpture – Barcelona

Takashimaya Specials

Takashimaya Limited Edition Jacques Genin Valentine's Heart / Classic Selection

Takashimaya Limited Edition Julien Dechenaud Praline Etoile / Praline Nouveau

Luxury Chocolates

divan Valentine Box


The Peninsula Boutique & Cafe Bear Chocolate

Maison Mont Nord Assortment Box

Valentine's Day at Home

Cacao Sampaka / Cacao Esplette

Tokyu Hands to Hold Confection-Filled Valentine's Day Project

Starting January 8, Tokyu Hands stores in Tokyo are holding a special Valentine's Day event called Chocolino Chocoliya featuring a variety of sweets! These aren't just for giving to your sweetheart, but are perfect for friends and family too.

Products at a Glance

Tokyo Zoological Gardens Association / Ueno Zoo
Panda Set with Petit Gaufre & Chocolate Crunch: ¥1,188 (Tax Included) / Panda Baked Cookies: ¥997 (Tax Included)

Urusei Yatsura
Tote Bag: ¥1,760 (Tax Included) / Mug: ¥1,760 (Tax Included) / Star Chocolate: ¥486 (Tax Included)
Chocolate Assortment (5 pieces): ¥756 (Tax Included) / Chocolate Assortment (15 pieces): ¥1,620 (Tax Included)

Merry Chocolate Company
Merry Candy Chocolate Box: ¥378 each (Tax Included) / Assortment: ¥1,944 (Tax Included) 

 Mint Style

30-piece Handmade Kit Series: ¥1,620 each (Tax Included)

Mint Style

Make-at-Home Kit Series: ¥697 (Tax Included) 

Sumikko Gurashi

Silicon Mold Series: ¥935 (Tax Included)


This year's project includes confections that can only be purchased at the Ueno Zoo, where twin baby pandas were recently born. Chocolates with retro-style packaging and those with motifs from popular anime series will also be available, so be sure to swing by and have a look!

Mister Donut Collaborates with Belgian Royal Chocolate Brand Wittamer

Mister Donut locations nationwide are now selling products from the 'misdo meets Wittamer' collection, developed in collaboration with the Belgian royal patisserie brand Wittamer. These tasty treats will be available at participating shops until late February. 

Since 2017, under the brand slogan "Good Things Come to Mister Donut," the brand has collaborated with a number of companies from around the world to invigorate its already delicious selection of sweets. To start 2022, the beloved donut chain is teaming up with Wittamer to bring their 'Chocolat Samba' and 'Praline Chocolat' to customers throughout Japan.

The newly-developed chocolate donut batter is made by applying the same method to make cakes to donuts, creating a light mouthfeel very much like taking a bite of chocolate cake. By combining it with ganache cream and whip, the flavor becomes even richer. It might be difficult to take a bite of something so beautiful, but if you're near a Mister Donut, you should give these a try before they're gone!

misdo meets Wittamer Collaboration

Chocolat Samba: ¥200 (Without Tax)
The donut's chocolate dough is covered with ganache cream and filled with ganache whip. Pay close attention to the glossy texture inspired by the Chocolat Samba cake.

Chocolat Hazlenut: ¥200 (Without Tax)
Covered in graham cracker hazelnut cream and filled with ganache whip, the cocoa powder on top takes the flavor to new heights.

Chocolat Caramel: ¥200 (Without Tax)
Caramel mocha cream and ganache blend together with caramel chocolate and nuts for a decadent and luxurious treat.

Chocolat Blueberry: ¥200 (Without Tax)
Chocolate dough and blueberry jam blend seamlessly with ganache cream. Topped with raspberry-flavored chocolate flakes, this is a showstopper.

Information

misdo meets Wittamer Collaboration

Running: January 7 – Late February 
Available at Participating Mister Donut Locations Nationwide

Official Site: https://www.misterdonut.jp

Chocolate Specialty Shop Minimal Offering Rare Strawberry and Chocolate Treats

Japan-based chocolate specialty store Minimal is now offering a limited-edition set of gateau chocolates with fresh strawberries from Mei Strawberries in Kagawa Prefecture. These are available for preorder and are perfect for Valentine's Day!

These sweets were a huge hit last year, selling out immediately. The rare variety of strawberries used is only found in 1 percent of Japanese strawberry farms, and these are blended with milk cream and specialty chocolate. 




The strawberry jam found on the top of each chocolate piece is made from these rare Nyohou strawberries.  Originally a small-grained variety, the Nyohou varietals send from Mei Strawberries in Kagawa Prefecture are larger with a beautiful dark-red color. Fragrant, juicy, and sweet, they also have a slight acidity that provide a more complex flavor.


 

To maximize the natural strawberry flavor, the chocolate is made from Madagascar cocoa beans with a more berry-like flavor. Only slightly roasted, the graininess is intact, leaving a more powerful and rich flavor. A milky sweet cream has also been added to the center to provide a better balance.

This is the second year that the company has worked with these strawberries from Mei, and after making a number of prototypes, Minimal has found the best possible way to express these unique flavors in harmony. 


Information

Fresh Gateau Chocolate & Strawberries featuring Mei Strawberries

Price: ¥3,510 (Tax Included)
Release Date:   

Online Store/LINE Preorders: December 24, 2021~

Yoyogi Ueno Store: January 15, 2022

Sales Period: Until the End of February 2022
LINE: https://page.line.me/yrn4346m?openQrModal=true

Official Site: http://mini-mal.tokyo

World Trigger Anime Series gets Valentine's Day Pop-Up Store at LOFT Locations

Popular anime series World Trigger is getting a Valentine's Day pop-up store at six LOFT locations starting January 7, 2022. The event will feature exclusive illustrations of the main characters with lots of chocolate motifs. 

Replica Small Avatar Mascot: ¥1,100 (Tax Included)

World Trigger Acrylic Stand VD: ¥1,650 each (Tax Included)


Acrylic Keychain VD: ¥792 each (Tax Included)

World Trigger Acrylic Stand Heart Cat: ¥990 each (Tax Included) 

World Trigger Acrylic Keychain Heart Cat: ¥792 (Tax Included) 

World Trigger Heart Pins: ¥440 each (Tax Included) / BOX: ¥3,960 (Tax Included)


World Trigger Imabari Towel Replica: ¥990 each (Tax Included)

World Trigger Pen: ¥396 each (Tax Included) 

World Trigger Clear Folder: ¥440 each (Tax Included)


World Trigger Hoodie: ¥5,720 (Tax Included)

World Trigger Crunchy Chocolate Pin Sweets: ¥864 (Tax Included)


World Trigger – Ikoma's Eggplant Curry: ¥972 (Tax Included)

World Trigger Acrylic Stand Badge Sweets: ¥880 (Tax Included) / BOX: ¥7,920 (Tax Included)


World Trigger Plate: ¥1,650 (Tax Included)

World Trigger Chocolate: ¥880 each (Tax Included) *Available in February

World Trigger Masking Tape: ¥462 each (Tax Included) *Available in February

©葦原大介/集英社・テレビ朝日・東映アニメーション

Information

World Trigger POP UP STORE in LOFT

Running/Locations:
January 7 – January 27, 2022 (Nagoya)

January 12 – January 25, 2022 (Sapporo)

February 5 – February 25, 2022 (Yokohama)

February 10 – March 1, 2022 (Umeda)

March 10 – March 31, 2022 (Shibuya) 

March 15 – March 31, 2022 (Tenjin)

Details: https://www.muzzle.co.jp/world-trigger/loft20220107/

Japanese Snack Company Meiji Announces Collaboration to Celebrate 5th Anniversary of Pop Group SutoPuri

Snack company Meiji has announced a collaboration between the popular six-member pop group Strawberry Prince (shortened to SutoPuri) and their newest sweets, Strawberry & Chocolate Kinoko no Yama and Strawberry & Chocolate Takenoko no Sato! While these sweets are celebrating their one-year anniversary, Strawberry Prince has already been putting out catchy songs for five years! Can you believe it? 

The Kinoko no Yama/Takenoko no Sato Super Strawberry Festival is happening for a limited-time, from August 3, 2021 to October 2, 2021. 

Strawberry & Chocolate Kinoko no Yama

Strawberry & Chocolate Takenoko no Sato

How to Play

 Campaign Prize: Kinoko Takenoko Super Strawberry Festival Set

How to Enter the Photo Campaign

Special Collaboration Video

 

A popular name on streaming sites, SutoPuri currently has more than 1.48 million followers on their official YouTube channel, with over 4 million views between its six members. Their third full-length album 'Strawberry Prince' was released in November 2020, and reached #1 on the Oricon Weekly Album Ranking chart on November 23, 2020. They also hit the top of the Yahoo Kids People's Search Ranking in 2020! It seems that their popularity won't end any time soon. 

A special AR Fireworks Display will also be held, where you can celebrate these two exciting anniversaries from the comfort of your own home! Just hold your smartphone over the package of your favorite participating Meiji sweets, and SutoPuri will appear in front of your eyes, with fireworks launching to the tune of 'Strawberry Color Summer Fireworks!' Not enough? You'll also be able to take pictures of SutoPuri while you chat with the members! Using just one of the participating products will summon a member of SutoPuri at random, but using two will invite all six to enjoy the event together with you! Depending on the product, the fireworks will change, so be sure to experience them all!

Be sure to follow Kinoyama-san (@kinoko_meiji), the Takesato Brothers (@takenoko_meiji), and Apollo (@meiji_apollo_pr) on Twitter! During the event, post your favorite AR fireworks photos on Twitter with the tag #KinokoTakenokoSuperStrawberryFestival (#きのこたけのこ超いちご祭り), and 450 people will be selected at random to receive the original goods set! 

With many fireworks displays cancelled this year due to the Coronavirus pandemic, this is a way to still create some happy summer memories at home with SutoPuri!