SILENT SIREN Debut New Article Series on MOSHI MOSHI NIPPON–Get to Know Them Off Stage!
Four-member girls band SILENT SIREN, also known as "Sai Sai," begin a new regular feature here on MOSHI MOSHI NIPPON! Get a rare glimpse into the band off stage in a light you've never seen them in before.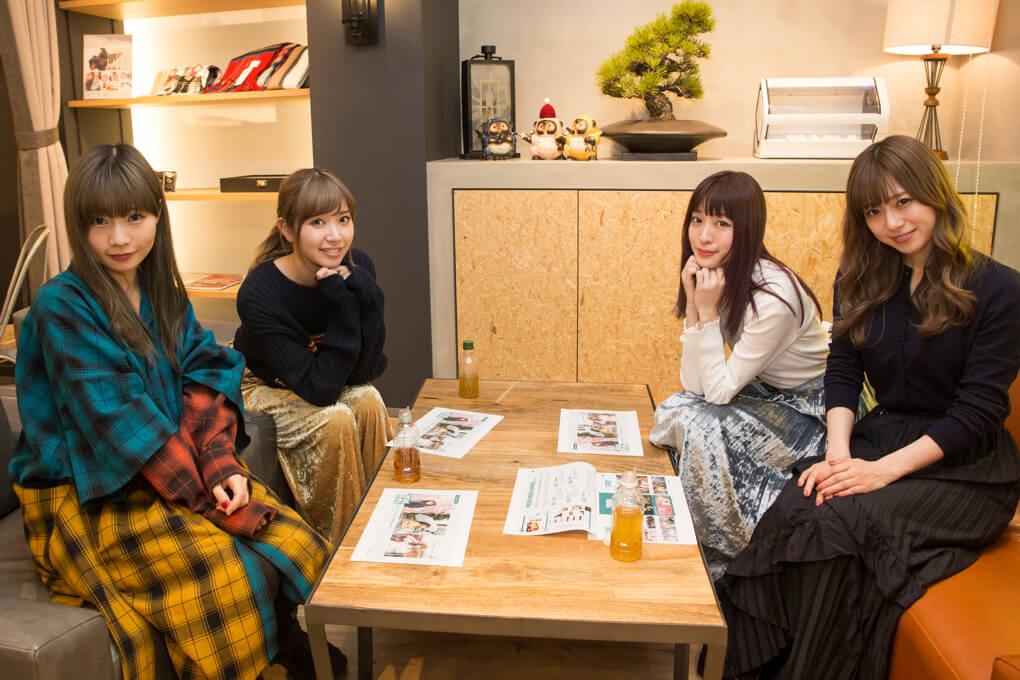 At first glance, this group of girls, who are also popular fashion leaders, are seemingly just cute and sweet girls. But when they hit the stage, they display a truly high energy performance. That gap is SILENT SIREN's weapon, a truth well-known by fans too. With that being the case, this new article series will showcase just that – the private B-side of Sai Sai, something you normally would never get to see. For this first entry – dubbed Part 0 – we report the scene at SILENT SIREN's meeting where they decide what the theme of this series should be!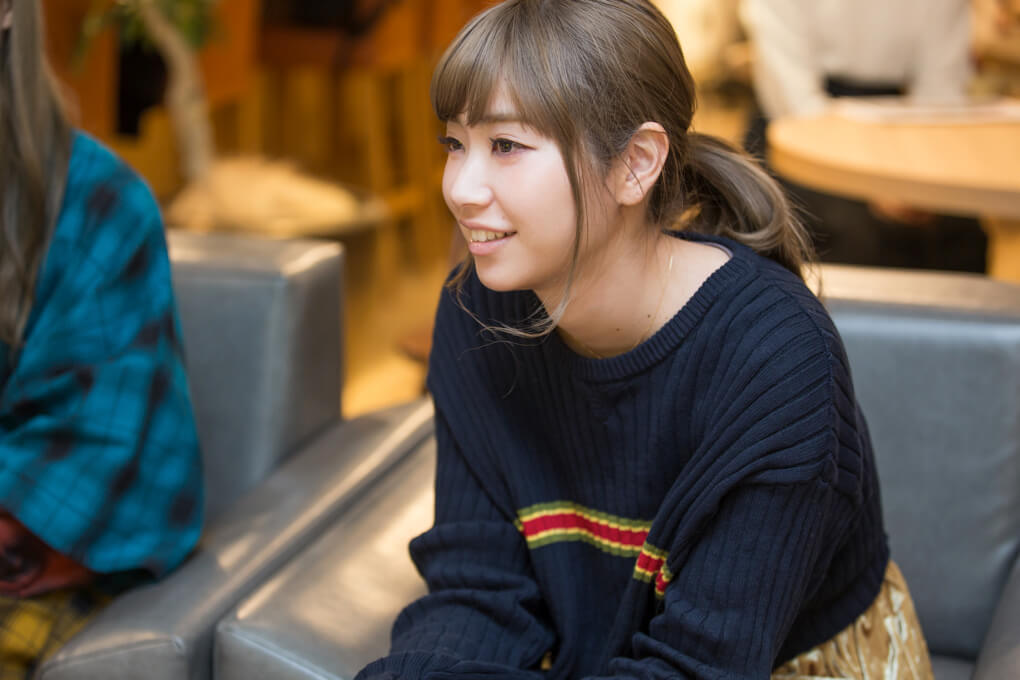 Hinanchu: "For the first article, how about we all go and find somewhere to cover about? We'd be able to refresh ourselves."
Suu: "Yeah. We'll make a plan, go somewhere together. It'll be like celebrating our birthdays."
Hinanchu: "We don't have simple girly get-togethers, do we? We could do something like pick a dress code and take some Instagram pics. It might be cool to venture choosing matching outfits to wear for the places we go to in this article series."
Ainyan: "You're right. So, we'll find a place that's hot right now in Tokyo and introduce it the Sai Sai way."
Yukarun: "People overseas will be reading too, so it might be good to plan something Japanese-y. We talked about wanting to eat breakfast in Tsukiji, right?"
Ainyan: "If we're doing that, then I wanna wear Japanese style clothes. Since we haven't had many opportunities to wear kimono together either. We can take some gorgeous photos!"
Hinanchu: "Sounds good. We could also go to a coffee shop wearing retro style fashion!"
Yukarun: "Retro fashion? That could be something new. Us all wearing shirtdresses and glasses."
Suu: "That'll bring out a different vibe for Sai Sai than usual. The theme's easy to understand. If we do something active, I wanna play ping pong."
Ainyan: "Retro style ping pong, that's a thing, right? Should we go then? We can wear a reddish-brown jersey, too (laughs)."
Hinanchu: "What else. How about Spocha? On TV we did some unusual kind of yoga."
Yukarun: "That's right! Aerial yoga. You use a cloth suspended from the ceiling like a swing and move your whole body. That was fun."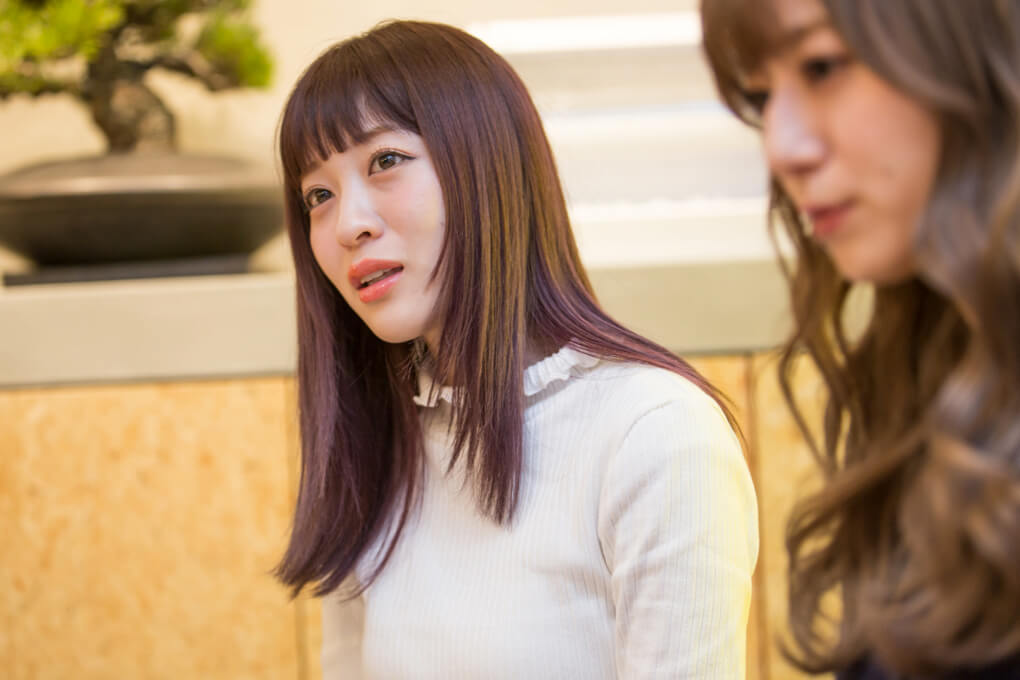 Suu: "I'm interested in ice skating too. There's ice rinks you can skate at all year round, not just in winter. We could skate at an ecological synthetic ice rank or something."
Ainyan: "You all love exercise, don't you? Do you remember we did bouldering too?"
Suu: "It really hurt my muscles, but I was glad I did it!"
Ainyan: "Yukarun, you were pretty good at bouldering."
Yukarun: "Huh? I was no good at all (laughs)."
Ainyan: "Oh, really? It might be cool if we have a fun article where we go all out with exercise. That, or maybe we could handmake something. We experienced doing tie-dye from Thailand. The bright colours and gorgeous dye really left an impression on me."
Suu: "Yeah, that was so worth it!"
Ainyan: "I want to try ceramics too. You can even actually use the things you make for yourself. Flower arranging too. We talked about wearing kimono earlier. How about combining that with flower arranging? It's very Japanese, and something people overseas might be interested in! By the way, what should the title be? What sounds us?"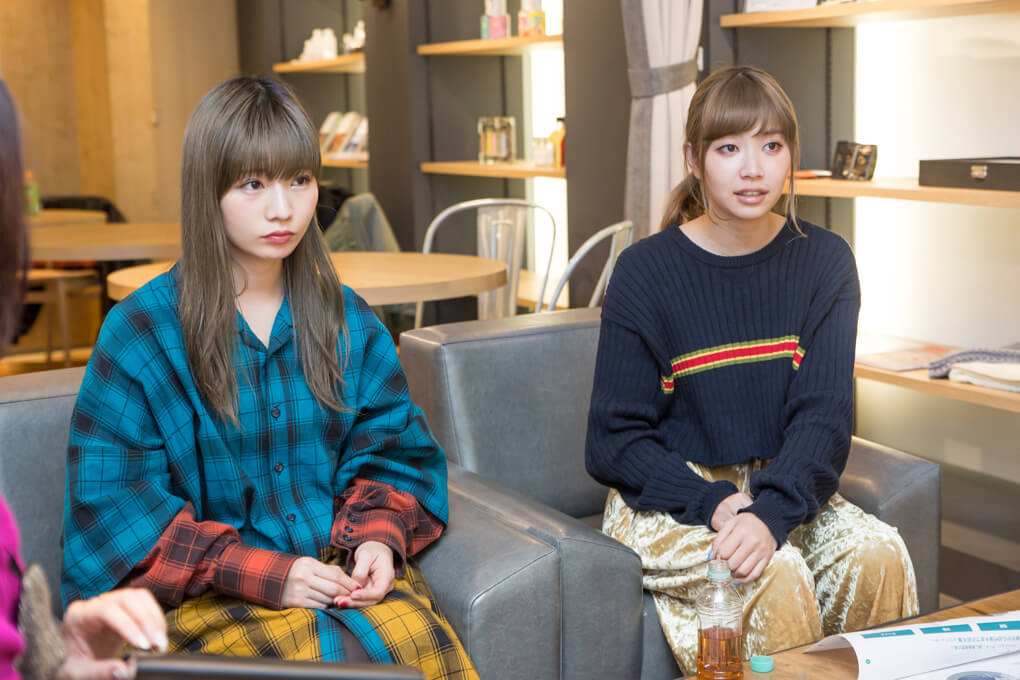 Hinanchu: "Sai Sai Sanpo? Nah, that doesn't stick… Sai Sai Jaran Jaran!"
Suu: "What does jaran mean?"
Hinanchu: "It's Indonesian and means 'to stroll.' In this series we're all together, and each of us go to different places, right? It sounds good too. The meaning will get across to the people of Indonesia (laughs)."
Yukarun: "Right, so one plan can be to wear an Indonesian style outfit to go and eat Indonesian food!"
Suu: "Yeah, our commemorative first entry can be to eat delicious food and be happy! Ah, I wanna eat bakso!"
Hinanchu: "If we ever go to Indonesia, we absolutely have to go and eat our favourite Indonesian food! Those meatballs taste so good! Are there any restaurants in Japan where you can eat bakso?"
Ainyan: "I think the boom is coming even to Japan. That, or we can go to a place where we eat with our hands! They have those kind of restaurants, don't they?"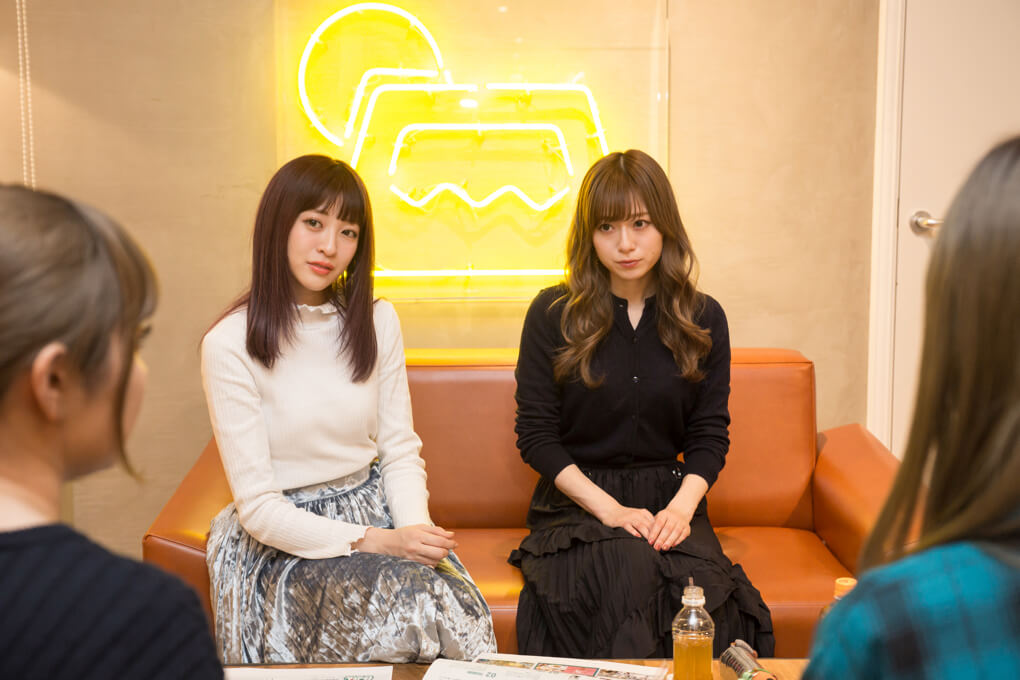 Suu: "I know what you mean! It'd be fun if we can experience that kind of food culture in Japan."
Hinanchu: "We still have a long way to go with this series!"
Yurukan: "I'm looking forward to seeing what kind of plans we put to action!"
Ainyan: "Look forward to the next entry!"
■PROFILE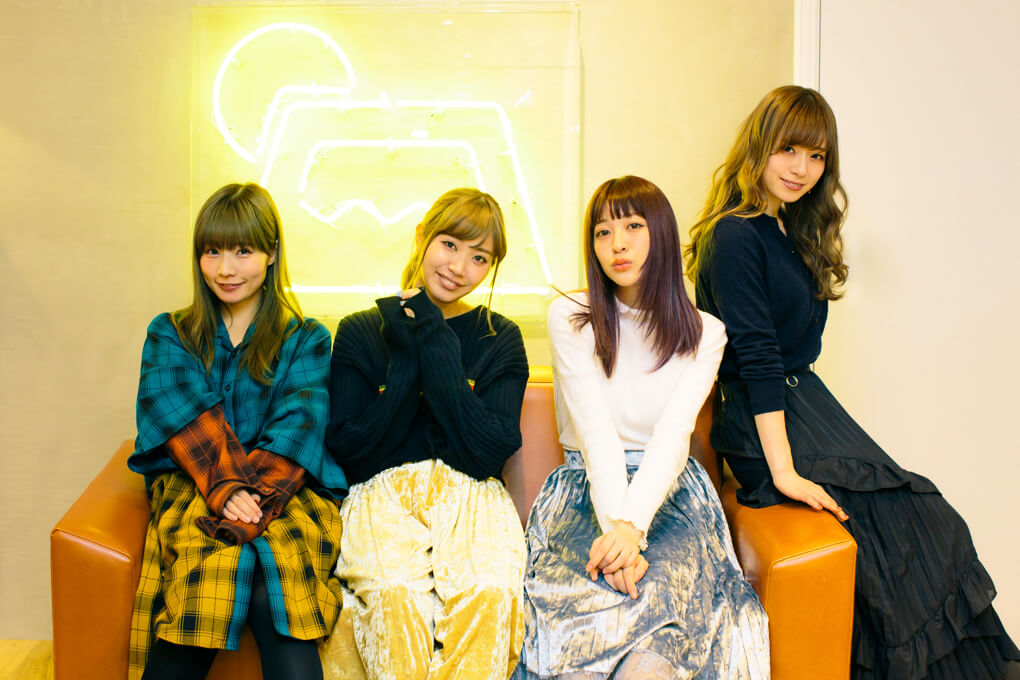 SILENT SIREN
SILENT SIREN is a four-member all-female band consisting of vocalist & guitarist Sumire "Suu" Yoshida, drummer Hinako "Hinanchu" Umemura, bassist Aina "Ainyan" Yamauchi, keyboardist Yukako "Yukarun" Kurosaka. The band were founded in 2010 by Umemura and Yoshida who are former models. In 2015, they performed their first solo concert at Nippon Budokan, making them the fastest Japanese all-female band in history to perform there after their major debut. Their album GIRLS POWER is selling to huge success. For the latest information, head on over to their official website: http://silent-siren.com/