A chef who is promoting Dojo Rokusaburo's Japanese "wa" cusine, has opened a new type of "wa" restaurant called, BISTRO "MK MUSAI," where he has combined Japanese "wa" cusine with the concept of a French bistro.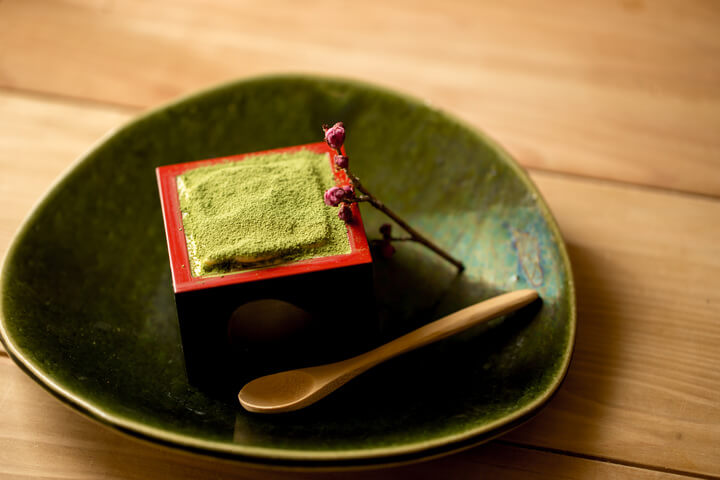 The chef received 6 years of training under Dojo Rokusaburo and after mastering Japanese "washoku,"he then went on to polish his chef skills by working at Italian and French restaurants run by the company "Take Five."And now, he has started up the restaurant, "MK MUSAI" with the concept of a French bistro which combines French and "washoku" cusine to create a so called, "WA BISTRO."

Lunch Menu – A plate of vegetables grown on contracted farms located in the highlands of Karuizawa, grilled using the "Saikyo yaki"method
This "plate" consists of fresh vegetables delivered direct from contracted farms located in the Karuizawa highlands, which are grilled in the "saikyo-yaki" method. This is a grilling method where the vegetables are marinated in saikyo-miso before grilling. In addition, beef produced on healthy-farm-practice-farms located in Minemura, Shinshu is served.
Highest-grade ingredients are used in this restaurant for example, bonito from Makurazaki, Kagoshimka, Kyoto kelp to make a "golden broth" and oysters which concentrate the ocean's flavors. Along with these ingredients, no expense is spared to make the best cusine ever.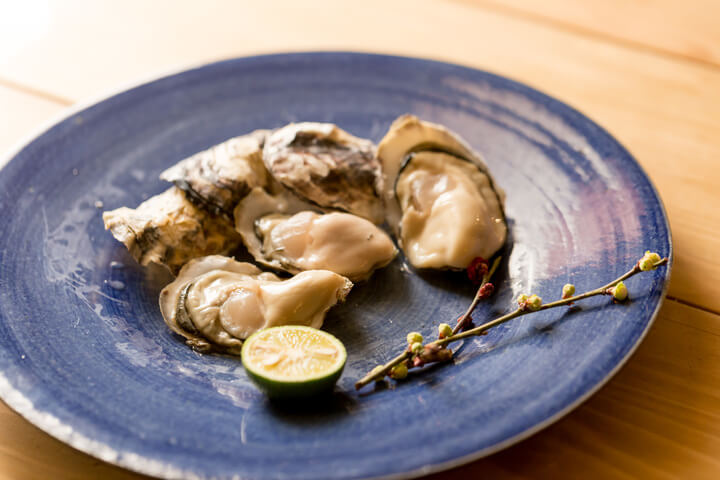 Raw oysters served alive (the production area changes depending on the day)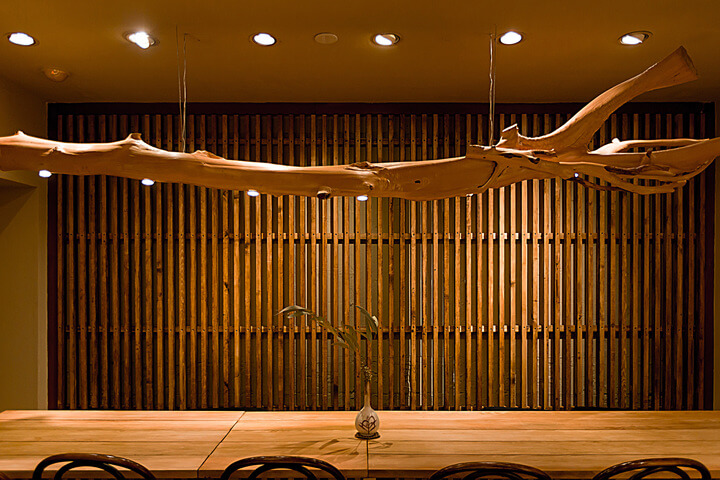 The exterior and interior of this restaurant are spaces you will want to share with others. The graciousness of Japanese "wa" and the moderness of Western culture are combined in the making of this restaurant. So that you can enjoy a quiet and slow meal, special private rooms with "horikotatsu"(sunken kotatsu/ table with built-in heater) have been prepared. (Special menu items are also available)
Why not have an elegant meal at BISTRO・"MK MUSAI" in Nihonbashi, Tokyo.
■Information
MK MUSAI
Address: 1-9-9 B1F Baku-cho, Nihonbashi, Chuo-ku, Tokyo 103-0002
Hours: LUNCH TIME 11:00~14:00
   DINNER TIME 16:00~23:00
Holiday: Sundays and national holidays
TEL:03-6661-6350
Access: JR Sobu Honsen – Baku-cho / one minute on foot from Exit No. 4
Subway Toei Shinjuku Line – Bakuryoyokoyama / 7 minutes on foot from Exit A1
Subway Toei Asakusa Line – Asakusabashi / 7 minutes on foot from Exit A2