Fresh Cream Specialty store "Milk" is Japan's first fresh cream specialty shop.
Currently, there are three shops in Tokyo, the three shops being the Harajuku Shop, LUMINE EST Shop and LUMINE Tachikawa Shop. There are long lines of customers in front of the shops almost every day and the shops are gathering much attention on SNS.
This time, a new shop will open in the Kansai Area – for the first time! The new shop will be opened in Nanba CITY on the 16th of March 2018 (Fri.).
Fresh cream, produced in the Konsen Area in Hokkaido where the dairy industry flourishes, is used in the shops. The shops blend thick fresh cream light cream to make their original cream blend.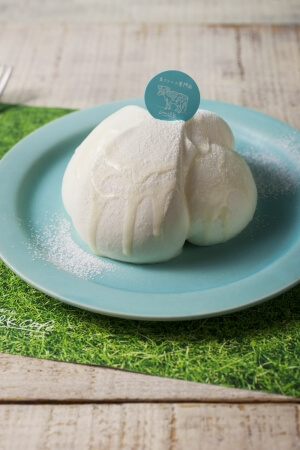 Milky Cream no Fuwatoro (soft and smooth) Chiffon Cake – 700 yen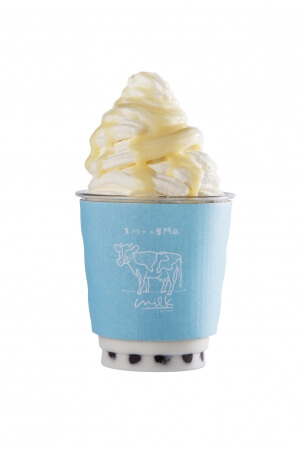 Nanba CITY Shop will sell some popular menu items including Milky Cream no Fuwatoro Chiffon Cake, Nama Cream Shake, Milky Parfait and Soft Served Ice Cream.
Soft Served Ice Cream – 500 yen
 Fans of "Milk" were longing for a shop to be opened in the Kansai Area. For those of you who live in the Kansai Area and love fresh cream this is a "must check out" shop.
■information
Nama Cream Senmonten Milk Nanba CITY Shop
Address: Main building 1F, Nanba CITY, 5-1-60, Nanba, Chuoku, Osakashi
Opening date: 2018/03/16 (Fri.)
Business hours: 10:00 to 21:00
Website:http://milk-craftcream.com/