SILENT SIREN Begin Nationwide Solo Tour Across Japan!
With GIRLS POWER in hand, an album that was released last year 5 years since their major debut, SILENT SIREN began their nationwide live house solo tour Tenkaippin presents SILENT SIREN LIVE TOUR 2018 ~"Girls will be Bears" TOUR~ at Yokohama Bay Hall on March 18.
Tickets sold out at the show. The venue was heated from the get go as the band performed a set-list focuses on tracks from GIRLS POWER. The show climaxed with the likes of Fujiyama Disco and Just Meet. For the encore, vocalist and guitarist Suu announced: "We have brought a new song along with us! We'd like to debut it here today!" They performed Tenkaippin's Theme for the very first time for which they have appeared in a TV commercial together since last year.
It's a unique collaboration for the four cute members, but in fact drummer Hinanchu worked a part-time job at Tenkaippin for three years during her school days. She appeared in a commercial for the company at the end of 2016 after speaking warmly about them on TV earlier in the same year. The following year, from the end of 2017 until now, the members have all appeared together in a new version of the commercial. During that time, they recorded Tenkaippin's Theme. The song is a digital-only release in line with the tour.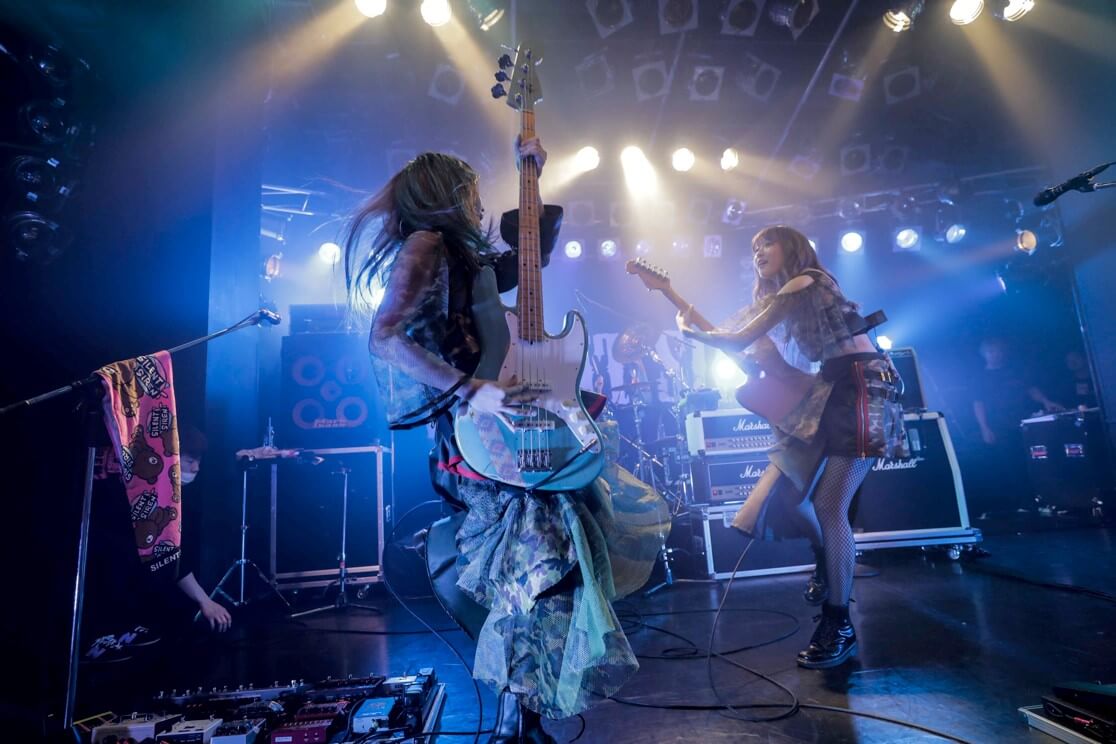 At the concert, the band also announced an additional date for the tour: they will head to Naha Central in Okinawa on July 28. The long 33-date tour is finally underway.
Don't take your eyes off SILENT SIREN for even a second as they cover lots of ground with their music.
◼︎Information
SILENT SIREN – "GIRLS POWER"
Released: December 17, 2017
⚫︎First Press Limited Edition [CD+DVD]
Price: \3,800 (w/ tax \4,104)
Includes 12 tracks + 1 bonus track.
*Bonus track only available on the First Press Limited Edition.
⚫︎Regular Edition [CD Only]
Price: \2,800 (w/ tax \3,024)
SILENT SIREN Tour Information
SILENT SIREN LIVE TOUR 2018 〜"Girls will be Bears" TOUR〜
Details: http://silent-siren.com/news/1481.php
SILENT SIREN Official Website: http://silent-siren.com/