SKY-HI's New Song "Snatchaway" to be Used as Theme Song for PS4 Game New Gundam Breaker
SKY-HI is receiving much attention for his work not just in the hip-hop scene but the music scene as a whole. He successfully completed a solo concert at Nippon Budokan in May 5th; his latest digital album Marble went to number one on Oricon's Weekly Digital Album Rankings; and last year he embarked on his SKY-HI Round A Ground 2017 tour which saw him perform 25 concerts in 24 locations, including first-ever overseas performances in Shanghai, Taiwan, Hong Kong, Los Angeles, New York, Paris, and London.
It has been announced that SKY-HI's new song Snatchaway will be used for New Gundam Breaker, a video game set for release on June 21st, 2018.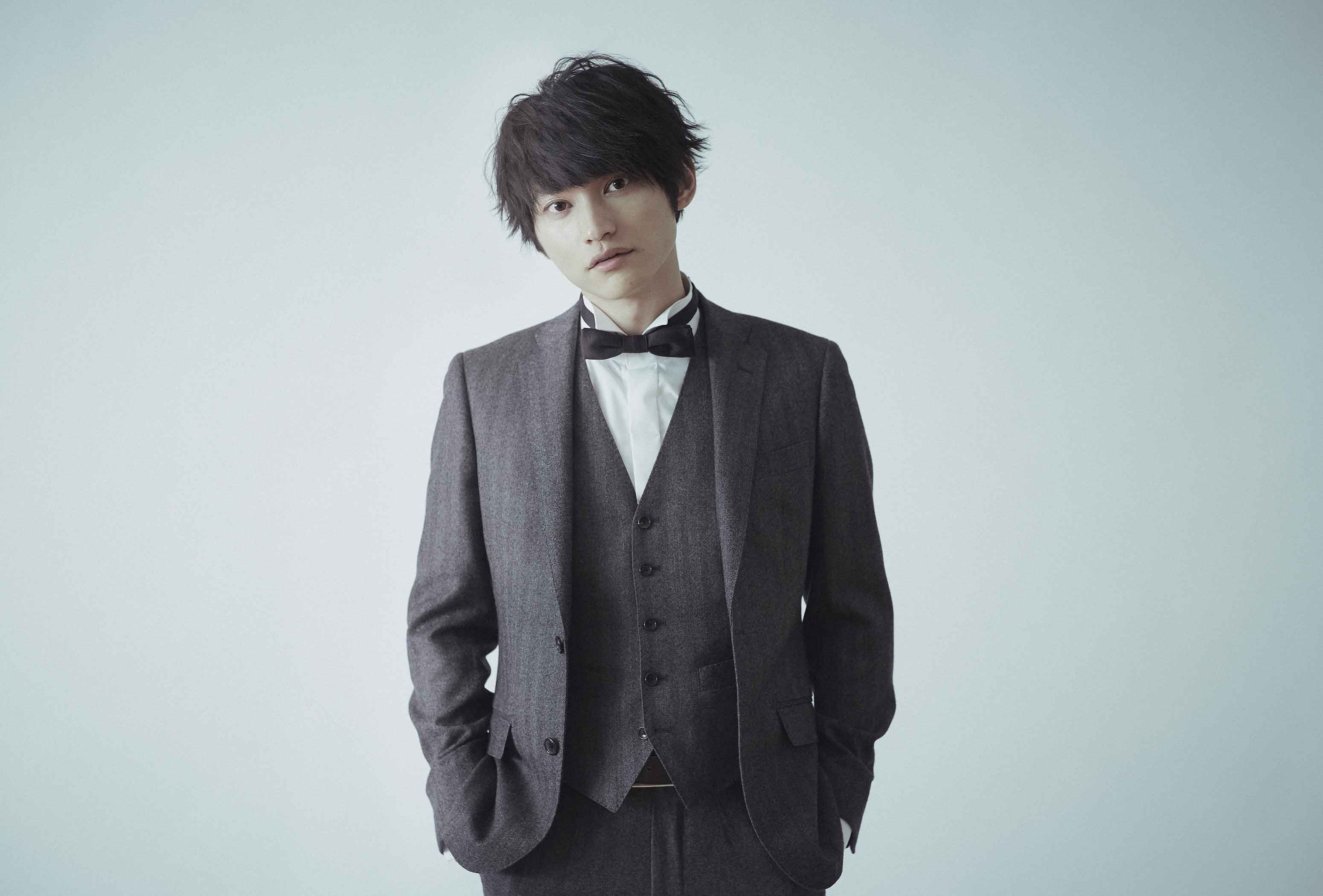 The song was produced with Koichi Tsutaya and features members of his own band THE SUPER FLYERS and horn sections that turn the song into a strikingly funky tune. SKY-HI was inspired by the world of the game when creating the song, which features lyrics that capture the efforts of players in a joint struggle for victory in their giant Gundams. The technical rap showcases SKY-HI at his best in this liberating party tune.
You can get an early listen to Snatchaway in the latest promotional video for New Gundam Breaker on BANDAI NAMCO Entertainment's official YouTube Channel.
"New Gundam Breaker" Promotional Video
SKY-HI is currently in the midst of a Japan hall tour titled SKY-HI TOUR 2018 -Marble the World- with THE SUPER FLYERS where they are rocking every stage.
If you're in Japan, consider taking a trip to see their overwhelming live performance.
■Information
New Gundam Breaker
・Created by BANDAI NAMCO Entertainment
・To be released on June 21st (June 22nd on PC)
・MSRP for PS4: ¥7,600 (w/ tax ¥8,208)
PS4 BUILD G Sound Edition: ¥9,600 (w/ tax ¥10,368)
PS4 Premium Edition: ¥11,800 (w/ tax ¥12,744)
STEAM® Edition: Open Price
Website: : https://gb.ggame.jp/
Best Catalyst -Collaboration Best Album-
Released March 21, 2018.
<Details>
・Exclusive Product: mu-mo Shop/ AAA Party / AAA mobile (First Press Limited Edition)
 CD+DVD – ¥5,800円 (+TAX) [AVC1-93847/B]
 CD+Blu-ray – ¥5,800円(+TAX) [AVC1-93848/B]
 *Includes mini 52-page photo book and special sticker.
・CD+DVD – ¥5,500 (+TAX) [AVCD-93844/B]
 CD+Blu-ray – ¥5,500 (+TAX) [AVCD-93845/B]
 *First Press Edition: Includes JKT Size Sticker
・CD – ¥2,800 (+TAX) [AVCD-93846]
 *First Press Edition: Includes JKT Size Sticker
SKY-HI TOUR 2018 -Marble the World-
Details:  http://avex.jp/skyhi/
RELATED ENTRIES
Mobile Suit Gundam Gamer Merchandise Collection Releases in Japan

ASUS JAPAN release a collection of Mobile Suit Gundam items for gamers on Friday (March 26) including a PC case, gaming mouse, and more. There are also two t-shirts available exclusively online at ASUS Store.

Product Line-Up

ROG Strix Helios GUNDAM EDITION PC Case

TUF Gaming GT301 ZAKU II EDITION PC Case

ROG DELTA GUNDAM EDITION Headset

ROG Strix Scope TKL GUNDAM EDITION Keyboard

ROG STRIX IMPACT II GUNDAM EDITION Mouse

ROG Sheath GUNDAM EDITION Mousepad

ROG T-Shirt ZAKU II EDITION T-Shirt

ROG T-Shirt GUNDAM EDITION T-Shirt

Gundam x Hello Kitty Collaboration Merchandise Now Available to Buy Outside Japan

Online Japanese proxy shopping service ZenPlus is now stocking items of the ongoing Gundam x Hello Kitty collaboration by the anime apparel brand R4G. This means if you're outside Japan, you can now finally get in on this unique and exciting collaboration.

Gundam x Hello Kitty

Gundam x Hello Kitty T-Shirt / Field Coat

Gundam x Hello Kitty Anime Scene T-Shirts

The Gundam x Hello Kitty collaboration began in 2019 to tie in the 40th anniversary of the popular Mobile Suit Gundam franchise and the 45th anniversary of Sanrio's most popular character Hello Kitty. Now the project is heading overseas for fans worldwide to enjoy the collaboration.

GUNDAM FACTORY YOKOHAMA x my route Launch Collaborative Campaign

Japanese company @YOKOHAMA is helping to promote the regional development of Yokohama by collaborating with GUNDAM FACTORY YOKOHAMA using the multimodal mobility service app "my route" with the launch of a campaign.

The campaign is taking place for residents of Yokohama, running from February 8 to 28. All people need to do is download and open the app and fill out the form. Fifty lucky people will have the chance to win a free ticket to GUNDAM FACTORY YOKOHAMA, an amusement park themed on the popular Gundam franchise.

my route is an app that lets users search for the most affordable way to travel as well as letting them book and buy tickets. @YOKOHAMA's portal site is also now linked to the app, offering information about local stores, events, and other information regarding Yokohama.

Information

GUNDAM FACTORY YOKOHAMA Collaboration Download Campaign
Running: February 8 – 28 2021

GUNDAM FACTORY YOKOHAMA
Open: December 19, 2020 – March 31, 2022
Location: Yokohama, Yamashita Futo
Address: 279-25, Yamashitacho, Naka Ward, Yokohama, Kanagawa

Access: Minato Mirai Line

7-minute walk from Motomachi-Chukagai Station (Minatomirai Line)
Yokohama BAYSIDE BLUE Bus: 3-minute walk from Yamashitafuto Bus Stop

GUNDAM FACTORY YOKOHAMA Official Website: https://gundam-factory.net/

Special Edition Website: https://www.at-yokohama.net/topics/article20210208_02.html

Gundam Robot Facility with Giant Moving Gundam Robot Opens in Yokohama

GUNDAM FACTORY YOKOHAMA has successfully created a giant 18-metre-tall moving gundam robot which can be seen on the outside of the facility – a legendary dream made into reality. The facility opened on December 19, 2020 and will remain open for a limited time only.

The facility is split into two areas: The GUNDAM-DOCK and the GUNDAM-LAB. The GUNDAM-DOCK is for the storage and maintenance of the giant robot whereas the GUNDAM LAB is an exhibition space where you can learn about gundam robots and understand how they are built. Visitors can enter the GUNDAM-DOCK TOWER located on the GUNDAM-DOCK to witness the incredible moving body and head of the giant up close from a 15-18 metre height on the special viewing deck.

Gundam is a much-loved franchise by the Japanese and foreigners alike. This is a great chance to witness Japan's latest breathtaking technology in person.

Information

GUNDAM FACTORY YOKOHAMA
Location: Yamashitafuto, Yokohama,
Open: December 19, 2020 – March 31, 2022
Running: 10:00 – 21:00 (Last Entries: 20:00)
Entry Fees:
Adults: ¥1,650 (13 years and above)
Children: 7-12 years: ¥1,100
*For more information, please visit the official website.
Access: 7-minute walk from Motomachi-Chukagai Station (Minatomirai Line)
Yokohama BAYSIDE BLUE Bus: 3-minute walk from Yamashitafuto Bus Stop

GUNDAM FACTORY YOKOHAMA Official Website: https://gundam-factory.net/

SKY-HI Drops #Homesession Video From His Own Home On YouTube

SKY-HI has released a video from his own home on his official YouTube channel for a song his he writing called #Homesession.

The rapper and singer began posting vlogs on his channel at the end of February amid the coronavirus outbreaks and continues to together with his band SUPER FLYERS.

SKY-HI has made the vocal track and system data for #Homesession public, so fans can download it and try recording their own home session.

"#Homesession -0406-" / SKY-HI"

SKY-HI | Message

"How's everyone holding up? We've gotten to a point where starting off with greeting like that has taken on a special meaning. But I really miss being around people as well. I'd thought to myself, well, this would be around the time I'd be sessioning with SUPER FLYERS every year, we can't return to life before the novel coronavius, and I want to session with everyone during the time of the coronavirus, so I'm releasing the song #Homesession. The song isn't done yet though. Now the baton will be passed to each member of SUPER FLYERS, so if you'd like, please try recording yourself too at home and send it to me. I'll put them online, and the last one will be the version with SUPER FLYERS! I look forward to sharing with you. I hope we can have fun together like we always do even if we're at home. That's what's going through my head!"

He continues: "I myself get so much energy from Gen, Origami, and all the other musicians out there too. I really believe that thinking about the future and enjoying the moment are one in the same. I'm going to work to drop music and stems, so if anyone wants to mix them then please feel free to mix them whenever you like. That being said, let's all meet at home together!"

SKY-HI Releases Saucy Photos For His Upcoming Greatest Hits Album 'SKY-HI's THE BEST'

SKY-HI will drop his first ever greatest hits album SKY-HI's THE BEST on June 17, 2020. Today, the CD covers for the album have been released, with SKY-HI flaunting his power of seduction.

The photos taken during this photo session will be compiled in a photo book exclusive to Limited Pressing Edition copies of the album. This edition of the album is jam-packed: it will include 3 discs compiling the best of SKY-HI's pop songs, rap songs, and collaborative songs respectively, as well as new songs, fully-remastered tracks, and songs with re-recorded vocals.

Live Edition copies of the album can be bought with either a DVD or Blu-ray which features footage of SKY-HI's entire "Round A Ground 2019 ~Count Down SKY-HI~" live concert held at Toyosu PIT on December 11, 2019. For this show, fans submitted their favourite songs of SKY-HI, of which 20 of the most popular were chosen and performed in a "countdown" style. SKY-HI was joined by his band, SUPER FLYERS, on stage for the show.

Limited Pressing Edition copies are available to buy exclusively on mu-mo Shop, AAA Party, and AAA mobile. If you order before April 26, 2020 at 23:00 (JST) your name will be written on the CD box. This edition will also be sold with a DVD or Blu-ray featuring all of SKY-HI's music videos to date including commentary by the artist himself, a 100-page A4 size photo book, and exclusive merchandise.

SKY-HI also posted a teaser video of a piano arrangement of his song Iris Light which can be watched below.

Japanese rapper and singer posted his very first vlog on his official YouTube channel, SKYHICHANNEL, on February 29, 2020.

Fans have expressed their excitement at getting to see a closer and more personal look at SKY-HI, as well as their interest in wanting to see more behind the scenes when it comes to music production and the music world.

SKY-HI's new vlog series is set to cover not only the Japanese artist knee-deep in the recording process, but will also feature in-depth talks with other artists and production staff from the music world, as well as other related technical music content. SKY-HI has also expressed his desire to post based on what viewers want to see too.

SKY-HI stated that if he reaches 100,000 subscribers, he will post the video of his recording of the song Uren which he did during a previous livestream on his channel. The video will have the song played over it and the lyrics will be shown on screen. If he reaches 150,000 subscribers, he'll post the song's music video. And if he makes it to 1 million subscribers, he's going to collaborate together with someone famous in the YouTube community.

Subscriber to SKY-HI's YouTube channel at the link below and stay tuned for the next vlog upload.

SKY-HI Releases Lyric Video in Collaboration With Thai Pop Star STAMP

SKY-HI released the first of a series of upcoming songs together with Thai pop star STAMP. The song is now streaming on major music platforms including Spotify.

The song combines SKY-HI's technical rap ability with STAMP's gentle yet powerful singing voice. Its lyrics say that if people experience good things in life, they'll experience bad things too, so we should pick them up all up and take them with us as we move forward.

Don't Worry Baby Be Happy feat. STAMP (Prod. its) -Lyric Video-

The lyric video is taken from the duo's debut performance of the song at the concert "SKY-HI Round A Ground 2019 ~YO! SKY RAPS~" held on December 12 last year. It features English, Japanese, and Thai captions, so be sure to read along with the lyrics as you listen to the song.

Speaking about the song, SKY-HI said: "When I went to Thailand last year, I got a really good vibe from the country. On one of my free days, I found myself quickly heading to the studio. I asked if anyone knew STAMP, and he came to the studio. I thought, well, he's here and everything now, so… And that's how the song came to be. We recorded it there in the studio."

He continues: "The songs we make these days end up having such heavy bass no matter what, and even I don't like it, but thanks to STAMP's rich voice, and his nature, this is the song I have been most encouraged for. He said to me, 'Having a mountain of things you don't like is part and parcel with life, but more than anything, time keeps on ticking. No matter how big things may seem, or how many of those things you have, while ever you're alive, you put those things to work.' Thanks to him, now the moment the intro starts, I feel lifted up <laughs>."

SKY-HI finishes by saying: "It was so much fun doing this song live too. As an artist, and as an individual, getting to meet STAMP for me was really fortunate. I pray this song becomes the same for everyone that hears it too. Don't Worry Baby Be Happy!!"

STAMP was also interviewed about the new song. When asked to give his impressions on it, he said: "The beat is groovy, cool-sounding, and melodic. I really like how it speaks to the heart. It's become my favourite song. Even if you don't understand the Japanese rap lyrics, SKY-HI's rap parts are just the best. It moves me how it transcends the barriers of language. The melodies for the hook were written by me when we first met in the studio. It was my first time writing a half-Japanese, half-Thai song."

He also commented on how the recording process was. "When we were recording, SKY-HI was always dancing to the rhythm while singing. I had such a fun time working in there. I haven't met many artists that are overflowing with energy like him. It was really exciting. Now I want to try dancing next time I'm in the studio."

Finally, STAMP was asked to give a message to Japanese listeners. "Like other people, I'm really pleased with this collaboration too. I am honoured to have been able to do this with such a genius artist like SKY-HI. I hope everyone likes hearing the Thai lyrics as well as the Thai music influences too."

Epic Hello Kitty Gundam Figures Revealed For Summer 2020 Worldwide Release

Two new figurines have been revealed by BANDAI SPIRITS, which sees the worlds of Hello Kitty and Gundam come together as part of the longtime selling brand Chogokin ("Super Alloy") which has been selling since 1974. The figures will go on sale in Japan and 22 countries around the world in July 2020.

In April 2019, a projected began entitled Gundam vs Hello Kitty, which we covered throughout its run in detail. In the end, Gundam came out victorious, but both competitors made peace and began a new project named "Gundam x Hello Kitty Love & Peace." The two figurines are the first realisation of that new project.

In 2014, Chogokin celebrated its 40th anniversary, the year in which Hello Kitty celebrated her own 40th anniversary too, from which the incredibly popular "Chogokin Hello Kitty" was released. Last year, Mobile Suit Gundam commemorated its own 40 years since its release. The two figures are based on Amuro Ray's RX-78-2 Gundam and Char Aznable's MS-06S Zaku II which appear in the original series.

Over on the product website, you can watch a short animation showcasing the two figures, so be sure to check it out.

©Sotsu Co., Ltd. ・Sunrise ©1976, 2020 SANRIO CO., LTD.

Information

Chogokin Gundam★Hello Kitty

Price: ¥7,480 (Tax Included)

Release Date: July 2020

Chogokin Char Zaku II★Hello Kitty

Price: ¥7,480 (Tax Included)

Release Date: July 2020

Japan Release: Available at hobby shops, toy shops, internet shops, Sanrio's online shop, select Sanrio stores, and elsewhere

Product Website: https://tamashii.jp/special/sanrio/

Gundam vs. Hello Kitty Collaboration Releases Final Promotional Video

The Gundam vs. Hello Kitty project began in April 2019, with Gundam recently being announced as the winner between the two. The two franchises have now come together to announce a new project for 2020 entitled "Gundam x Hello Kitty Love & Peace."

The project sees Hello Kitty and Gundam looking past their differences to instead pray for a world with peace and no war. It will go on to collaborate with various shops and creators.

The third and final promotional video for the project entitled "Love & Peace" was released on YouTube, following on from the first two episodes which collectively have over 2 million views. Check it out below.

Fans can expect a whole new batch of merchandise to come with the following new cute designs which combine the worlds of Gundam and Hello Kitty.

More information on the project will be released in the coming months on the project's official website and Twitter account.

Speaking about the latest in the project, Amuro from Gundam commented: "We had our showdown in 2019. We have the support of all of you and have been able to come to an understanding with Hello Kitty. We have numerous things planned for 2020 which we are putting our all into with Hello Kitty, so please be sure to keep watching over us."

Hello Kitty said: "I competed in 2019, and thanks to everyone who supported me, I have been able to win over Amuro and we now understand each other. We're working well together. We have lots in store for you to enjoy, so look forward to it."

©Sotsu・Sunrise ©'76,'20 SANRIO

SKY-HI Announces Asia Tour on Top of SKY-HI Round A Ground 2020 Japan Tour

SKY-HI has announced an Asia tour consisting of four additional performances to follow up straight after the "SKY-HI Round A Ground 2020" Japan tour.

The Asia tour will see four performances take place in Indonesia, Thailand, Taiwan and South Korea. Following numerous collaborations with other Asian artists in recent years, you can only imagine the excitement of fans as they guess what kind of performance SKY-HI has in store for them in Asia.

SKY-HI will now be performing in a total of 28 cities, 24 of which are in Japan. This is a big chance to see him live! If you're worried about tickets selling out, there are preorder tickets available for each live performance. More information on the Asia Tour will be announced in the future so stay tuned. 

SKY-HI / Snatchaway (SKY-HI TOUR 2019 -The JAPRISON-)


SKY-HI has also unveiled the video of "Snatchaway" from the live tour video "SKY-HI TOUR 2019 -The JAPRISON-". This is a chance to witness SKY-HI's rapping, singing and dancing skills that you don't want to miss. 

Information

SKY-HI Round A Ground 2020

Japan Tour

March 1: mito LIGHT HOUSE, Ibaraki 

March 7: HEAVEN'S ROCK, Utsunomiya

March 11: NIIGATA LOTS, Niigata

March 13: Kofu CONVICTION, Yamanashi Prefecture

March 14:  LIVE ROXY, Shizuoka

March 15: CLUB ROOTS, Yokkaichi, Mie Prefecture

March 20 (National Holiday): Eight Hall, Kanazawa, Ishikawa Prefecture

March 21: Sound hall a.C, Nagano prefecture

March 22: HEAVEN's ROCK Saitama Shintoshin, Saitama prefecture 

March 28: AZTiC laughs, Yonago Tottori prefecture

March 30: RISING HALL, Shunan, Yamaguchi prefecture

March 31: HIROSHIMA CLUB QUATTRO, Hiroshima

April 1: Club GRINDHOUSE, Tokushima

April 3: YEBISU YA PRO, Okayama

April 4: Kobe Harbor Studio, Hyogo Prefecture

April 5: EVANS CASTLE HALL, Nara Prefecture

April 10: Club COCOA, Hakodate, Hokkaido

April 12: Aomori Quarter, Aomori

April 13: Morioka club CHANGE WAVE, Iwate Prefecture

April 17: Miyazaki SR BOX, Miyazaki

April 18: Kagoshima CAPARVO HALL, Kagoshima

April 19: Kumamoto B.9 V1, Kumamoto

April 22: SAKURAZAKA Central, Okinawa

April 26: Live House The 3rd Stage, Chiba

 

Asia Tour

March 2020 *Schedule to be announced

Jakarta, Indonesia

Bangkok, Thailand

Taipei, Taiwan

Seoul, South Korea

 

Official Website: https://avex.jp/skyhi/skyeg/

Mobile Suit Gundam Themed Glasses & Case Releasing in Collaboration With OWNDAYS

Japanese eyewear chain company OWNDAYS has announced a collaboration with Mobile Suit Gundam to celebrate the anime series' 40th anniversary.

Together, they have crafted four glasses frames inspired by four different Mobile Suits from the series. You can also snap onto each pair sunglasses lenses too, making them convenient in all weathers. The collection will be released at OWNDAYS stores in Japan as well as their online shop on December 13.

In the run up to their release, early pre-orders for a very special 1/7 scale Mobile Suit head glasses case will open at the DiverCity Tokyo Plaza branch of OWNDAYS on October 18. The case can hold up to 6 pairs of glasses.

Mobile Suit Gundam is a centerpiece of anime culture, adored and acclaimed the world over as a classic. These products will begin rolling out in 12 countries and regions in the coming months.

GUNDAM×OWNDAYS Wear the GUNDAM

Release Date: December 13, 2019 / Price: ¥11,980 (Before Tax) *Comes with lenses

The frames are made with a light and durable stainless sheet and each have a matte colour for a high-quality feel. They are inspired by Mobile Suits from the anime series. The front parts have a hardened layered structure, while the temple parts are lightweight to ensure they can be worn for long periods of time without causing discomfort.

GUNDAM HEAD CASE

Pre-Orders: October 24, 2019 / Shipping: From Early March 2020 / Price: ¥39,980 (Before Tax)

The RX-78-2 Gundam head glasses case can hold up to 6 pairs of glasses. Pulling on the antennas will release the doors to store the glasses. After storing your glasses and returning the antennas, the head will make a sound and it will flash lights.

Information

GUNDAM HEAD CASE Early Pre-Orders

Location: OWNDAYS DiverCity Tokyo Plaza

Running: October 18, 2019 – October 23, 2019 (While stocks last)

*Only running at the DiverCity Tokyo Plaza branch of OWNDAYS

General pre-orders will begin on October 24, 2019

OWNDAYS Official Website: https://www.owndays.com/jp/ja