Cafés and menus collaborated with popular characters in Japan are gathering much attention these days. In this article, I will introduce to you some recommended collaboration cafes/menus available on April 2018.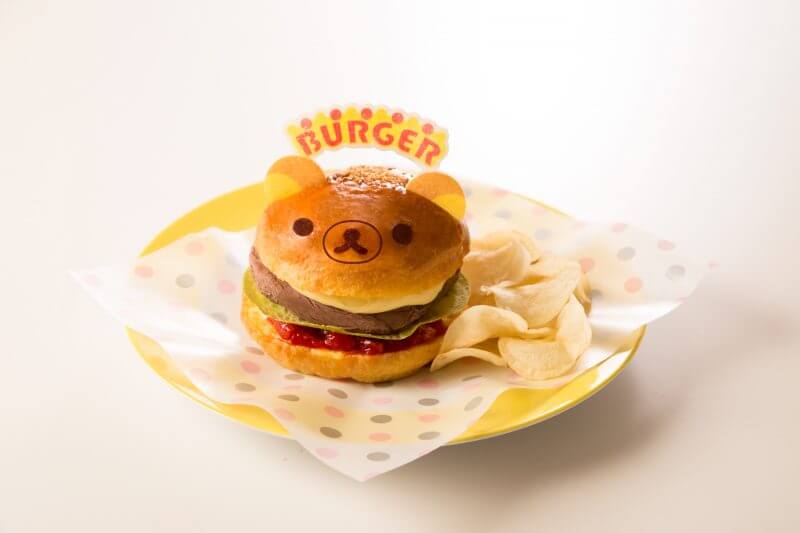 Rilakkuma×Seibu Ikebukuro
"Rilakkuma Town Café" will be opened for a limited time offer along with the 15th anniversary exhibition "Rilakkuma Towne Yokoso"
Photogenic collaboration menus and original goods will be sold. The interiors of the shop using the illustrations of cute Rilakkuma and limited items are awesome!
Detailed information: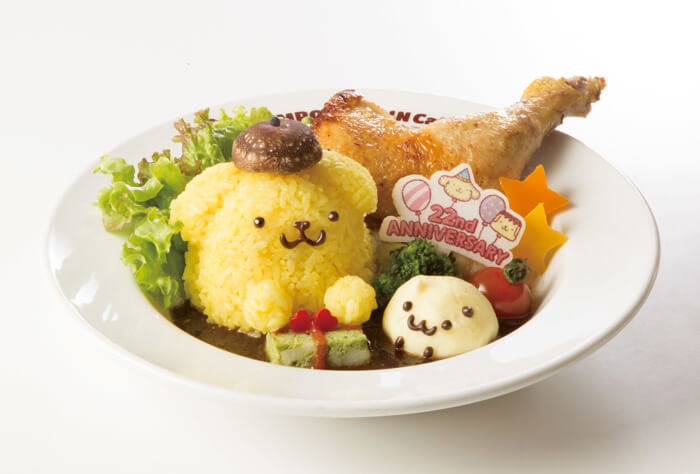 Pomupomupurin's birthday menus
The four Pompompurin Cafe branches in Harajuku, Umeda, Yokohama and Nagoya are introducing a special birthday menu to celebrate the popular Sanrio character's birthday. With the tasty meal you'll receive warm and fluffy Pompompurin rice, plump roast chicken and mash potato made to look like Muffin. You can also get a gift box with a red ribbon! Those who eat a meal at one of the cafes will receive a postcard with a limited-edition birthday design and a pin badge! But be quick, because there's only a limited amount available
Detailed information:https://www.moshimoshi-nippon.jp/98186
Alice in Wonderland × Restaurant Mangiare Odaiba
The Italian restaurant Mangiare in Odaiba has announced that it will serve up a limited-edition Alice in Wonderland themed lunch for 4 days. The Alice Sweet Palette Lunch Course will be available on April 29th, April 30th, May 5th and May 6th for ¥3,500. The three-course meal is made up of an hors d'oeuvre containing plenty of organic vegetables grown in mineral-rich red soil, a selection of entrées including seasonal soup and one of either pasta, meat or fish, and a specially made Alice-inspired photogenic dessert palette to top it all off.
Detailed information:https://www.moshimoshi-nippon.jp/96502
Neko no Gohanyasan × Cute Cube Harajuku
Rather than being character-themed, this collaboration café incorporates the theme of "headwear for cats", creating an entirely new kind of collaboration café called "Neko no Kaburimono" (Cats in headwear). Cat photographer Sakura Ishihara has displayed numerous photographs of adorable cats wearing headwear. There is not a single real cat at the exhibition so those who are allergic to cats can also enjoy this exhibition.
Detailed information:https://www.moshimoshi-nippon.jp/99802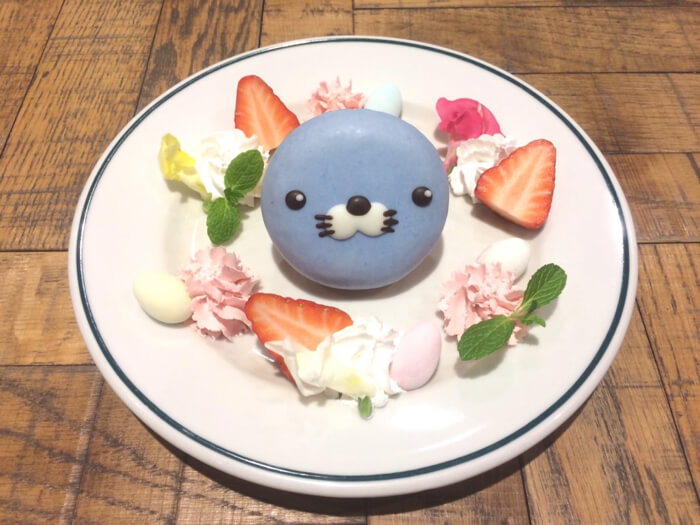 Bonobono × TOWER RECORDS CAFÉ
Tower Records are launching round two of their collaboration project with popular anime "Bonobono" which is currently broadcasted by the television station Fuji TV. The cute collaboration menu is themed around Easter. There are 11 collaboration goods and extras for customers to enjoy. Now let's take a look at a few items on the menu!
Detailed information:https://www.moshimoshi-nippon.jp/99796
Sailor Moon × My Melody – Candy Parlor
Bishojo Senshi Sailor Moon and My Melody are teaming up to open a collaborative café called Sailor Moon × My Melody Candy Parlor for a limited period in Osaka, Sapporo, Tokyo and Nagoya. See everybody's favourite magical girls and Sanrio's popular character come to life in the form of food, sweets and drinks served only at this café.
Detailed information:https://www.moshimoshi-nippon.jp/90049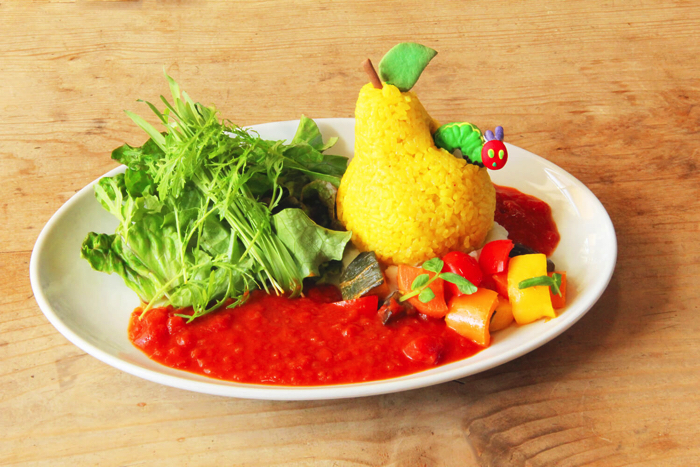 Harapeko Aomushi × MARRONNIER GATE GINZA
The world of "Harapeko Aomushi (The Very Hungry Caterpillar), one of the most loved picture books in the world, will become a café. The café is open from the 18th of January 2018 (Thurs.) in Ginza for a limited time offer! The items on the menu of the café will include French toast, omelet rice, Hamburger and pasta which everybody likes.
The healthy menu items will use lots of fresh and colorful vegetables which is for sure to make customers happy.
Detailed information:https://www.moshimoshi-nippon.jp/84934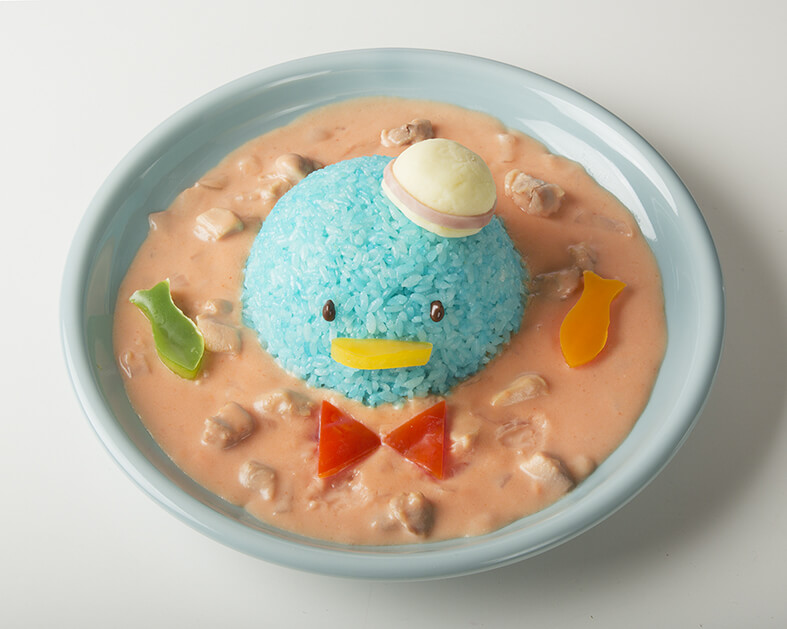 Sanrio Characters × Dining Park Ikebukuro
Sanrio Characters Lovely Café" where popular Sanrio characters from back in the 80's will gather, is open at "Dining Park Ikebukuro" located on the 8F of Nishi Ikebukuro Honten, close to the east exit of Ikebukuro Station. It is be opened from the 31st of January (Wed.) to the 17th of April (Tue.). Original menu items of the good-old characters will be sold.
Detailed information:https://www.moshimoshi-nippon.jp/88086
How did you like our collaboration cafés/menus recommendation? Why not visit one of the cafes introduced in this article?