Nenrinya sells Baumkuchen, which is a variety of spit cake that originates from Germany. From Friday 13th April 2018, they will be selling a season-limited cake at all their branches. The season-limited Baumkuchen is the "Mount Baum O-matcha Baumkuchen, which is made using sweet uji matcha sourced from Kyoto.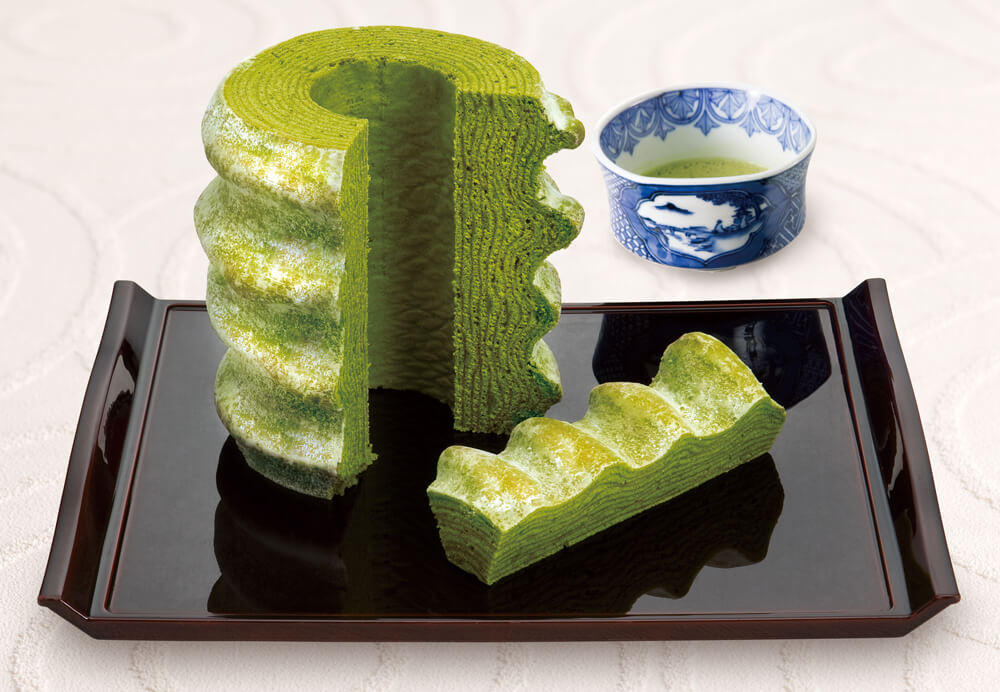 In pursuit of capturing the true essence of Japanese flavours, Nenrinya took advantage of being in the "country of matcha". As a result, Nenrinya created "Mount Baum O-matcha". It has been 10 years since this Baumkuchen recipe was made, making this a year of commemoration.
Until now, this Baumkuchen was only available at limited shops, but as this year commemorates the product's 10th year, Nenrinya is releasing it as a season-limited cake and it will be available at all Nenrinya shops nationwide. Kyoto uji matcha is kneaded with the dough until thick and the cake is baked for about twice as long as a normal Baumkuchen and then left to rest for the flavours to mature. If you're looking for a flavourful yet mild-tasting matcha, you should try this cake!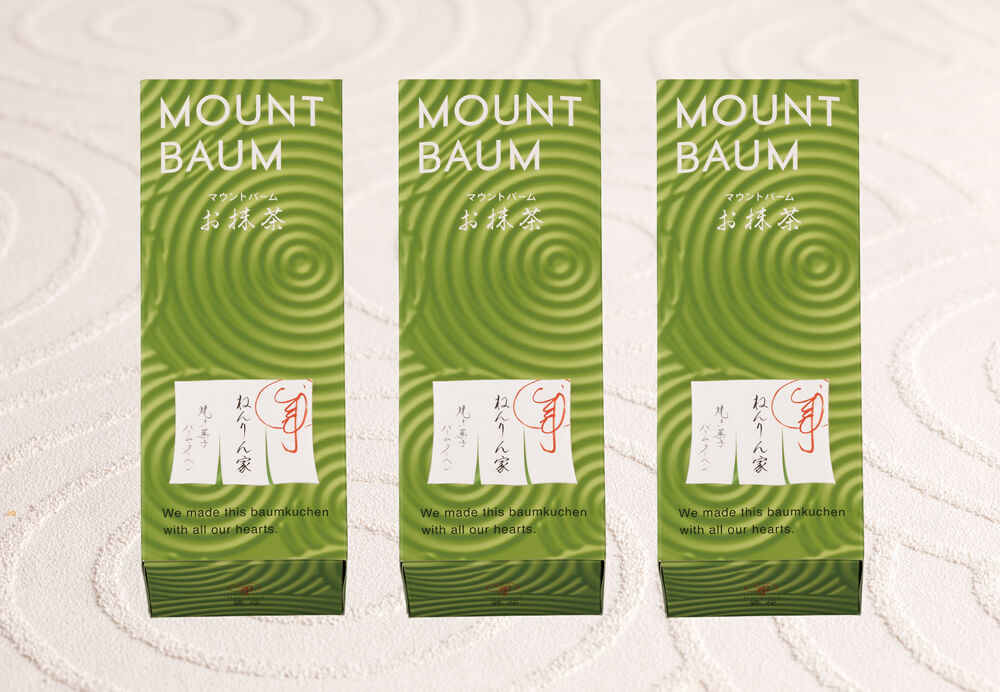 Nenrinya's signature design for their Baumkuchen resembles the rings in a tree. (Baumkuchen translates from German to "tree cake"). The Mount Baum O-matcha cake takes Nenrinya's cakes to the next level: thy are presented in the "O-matcha no Karesansui" box, which is decorated as a traditional Japanese landscape garden.
Come try these delicious popular cakes available at all Nenrinya shops nationwide!
■Information
Mount Baum O-matcha cake
Available shops: All Nenrinya shops — (Ginza main, Daimaru Tokyo, Seibu Ikebukuro, Sogo Yokohama, Hankyu Umeda, JR Tokyo station, Haneda Airport Terminal 1 &2 *, Little Baum Tree (Chisana Baum Tree) JR Shinagawa station
* Only customers taking a flight from the departure gates can access the shops located in terminal 1 & 2
Availability period: (Season-limited) Friday 13th April — Wednesday 29th August 2018 (end date subject to change)
Price: ¥864 per Baumkuchen (Original price: ¥800)
Website:
http://www.nenrinya.jp/