On February 28 this year, Mary Chocolate renewed their chocolate brand Saison de Setsuko. They proposed three variations of the word 'shiki' as their new theme. In Japanese, 四季, 色 and 式 can all be read shiki and mean 'season,' 'colour' and 'ceremony' respectively.
The concept for the chocolates are as follows. 四季 refers to Japan's four beautiful distinct seasons.色 takes inspiration from the seasons' lush nature. 式 refers to 'ceremony,' customary practices rooted in the age of someone, something which continues to this day. The concept focuses on these 3 points to produce a new product while cherishing elements of traditional Japan.
The packaging is made with special paper that weaves together white and gold thread. Each box is made individually and so no two are the same, meaning each one is the only one that exists in the world.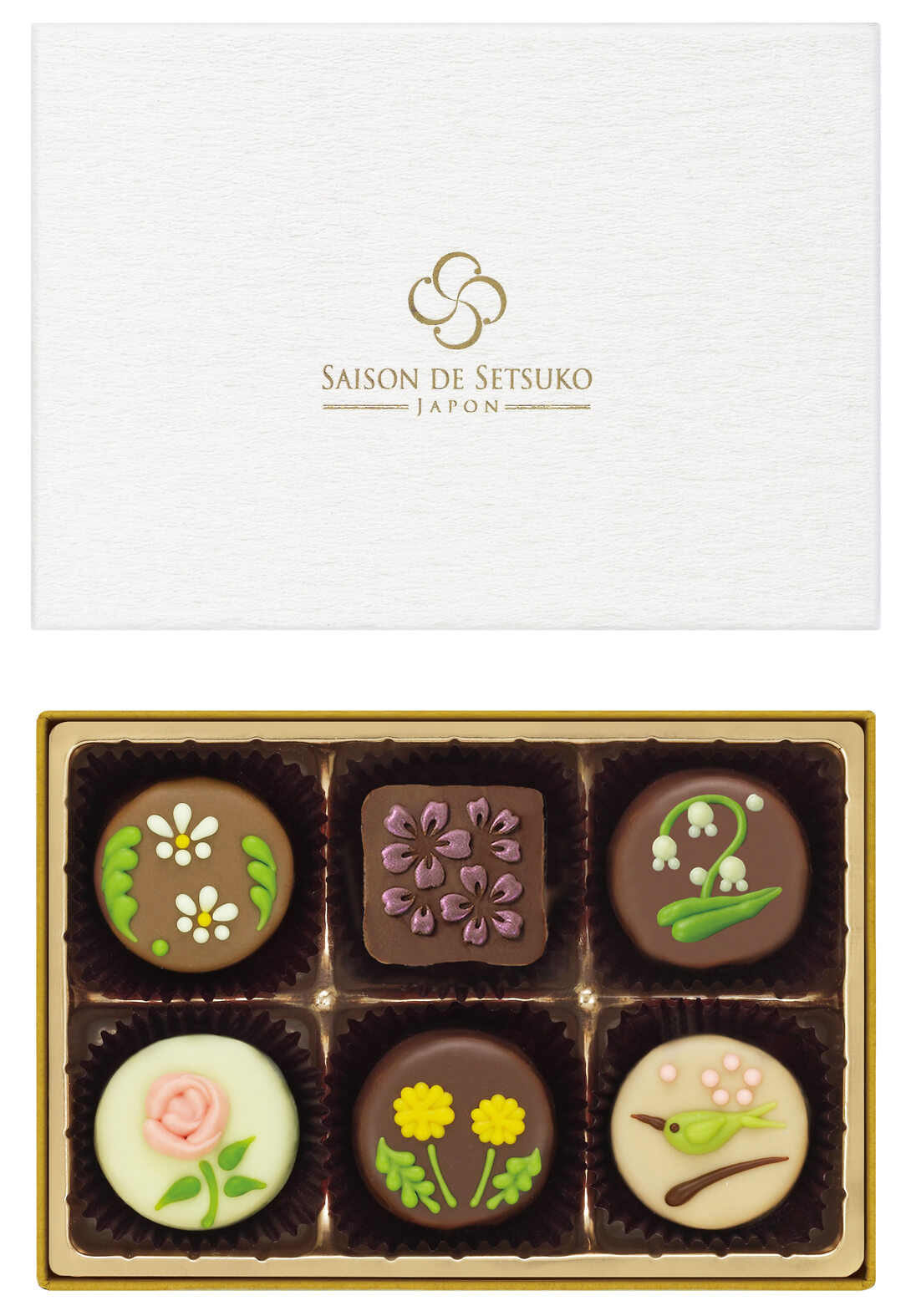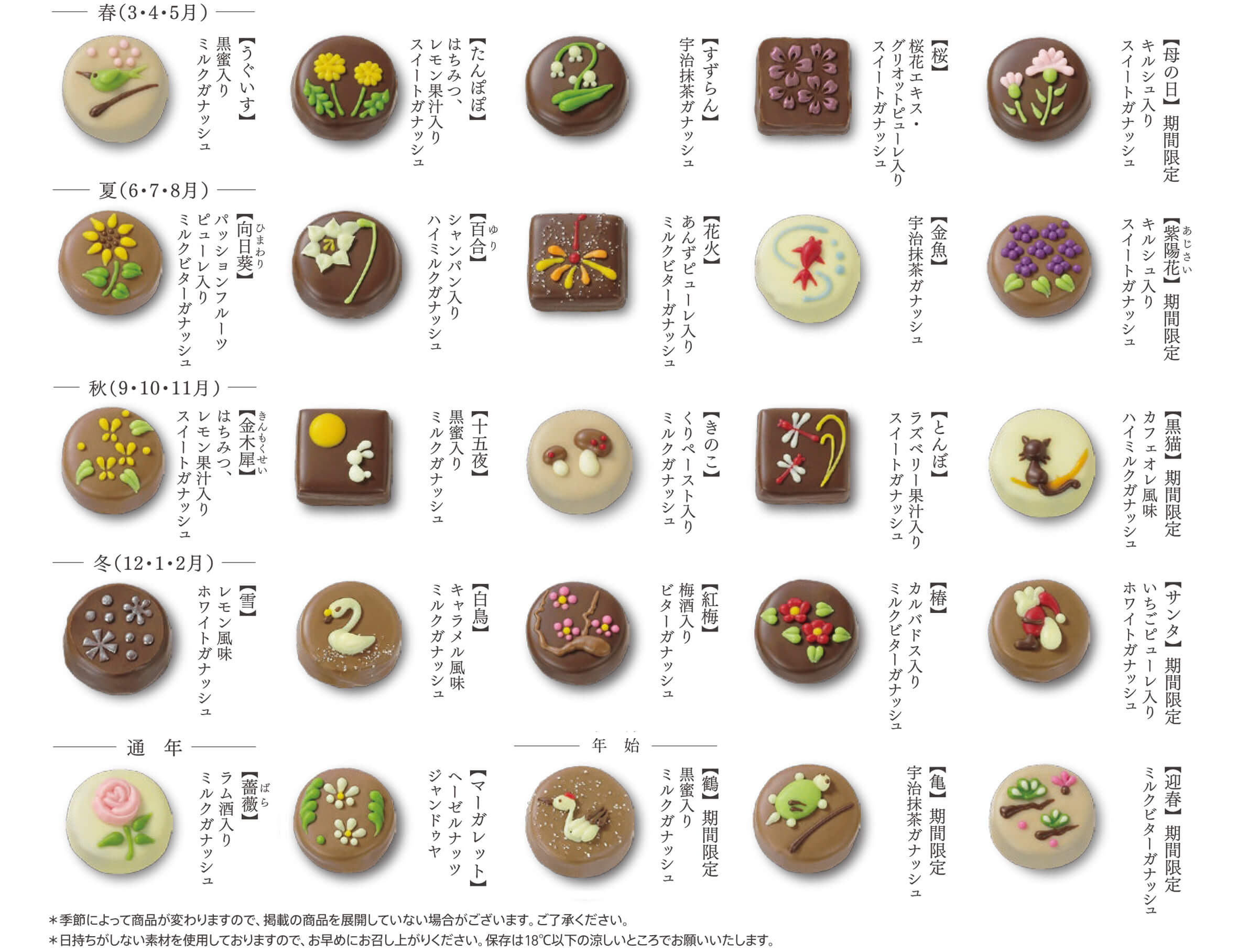 Seasonal Chocolate
The Seasonal Chocolates are modestly hand decorated with allusions to the four seasons of Japan. You can pack together your favourites from several picks. The logo on the packaging is also covered with gold leaf, giving it an intricate, beautiful design.
Brown Sugar & Shochu Marron Glacé
Asahi Breweries has been around for over a hundred years. Their 'Asahi' brown sugar chochu is characteristic for its crisp and rich aftertaste. This ideal sake draws out the flavours of marron glacé, combining Japanese and western flavours to create a new taste to be enjoyed.
Chocolat no Shirabe
These small chocolates are tailored to the feeling of each season. The flavour brought about by the seasonal ingredients is characteristic of Japanese chocolatiers. Locked into this one gorgeous box are the flavours of spring, summer, autumn and winter.
There are many other delectable products available in the series too. This might be the perfect gift as a souvenir or for that special person.