Popular Online Shiba Inu Hana Featured in Travel Video
Online travel service DeNA Travel have posted a collaborative video with Hana, a Shiba Inu dog who is immensely popular online.
https://twitter.com/DeNATRAVELNEWS/status/987134328646787072
Hana isn't just a celebrity – she also leads a normal life together with her family of owners. But that cuteness is exactly where her popularity stems from on Twitter, and she's even been picked up on online web news sites.
She has over 100,000 followers. The video that was uploaded has over 10,000 retweets and 700,000 videos. She's one popular pup indeed!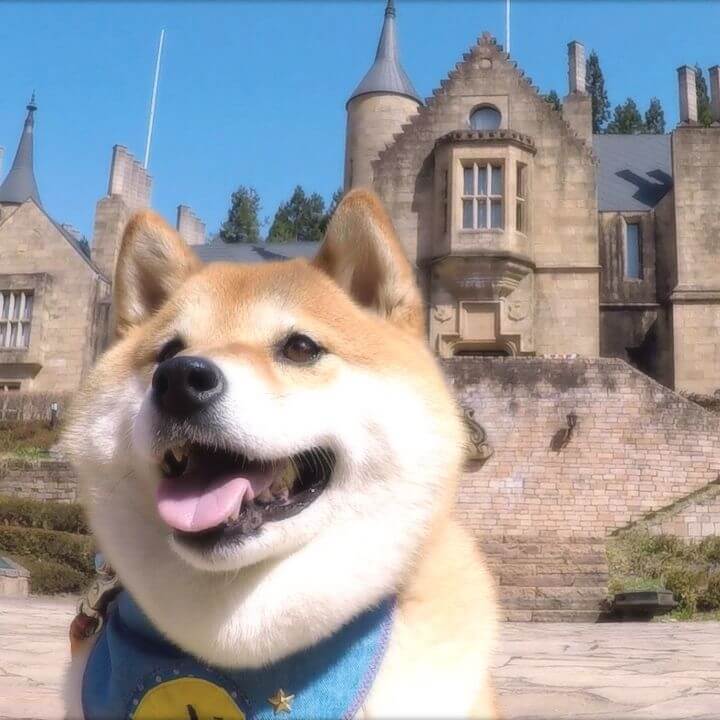 The video showcases Hana in her usual own world on a walk, strolling the streets on what looks like a trip overseas. The location is Lockheart Castle in Gunma Prefecture, a place that has been used as a film location for many movies and dramas. It looks just like a place from outside Japan.
The video is full of Hana and her adorable smile, as well as her unwillingness to leave to go home. Except to see Hana in her full charming glory in this video.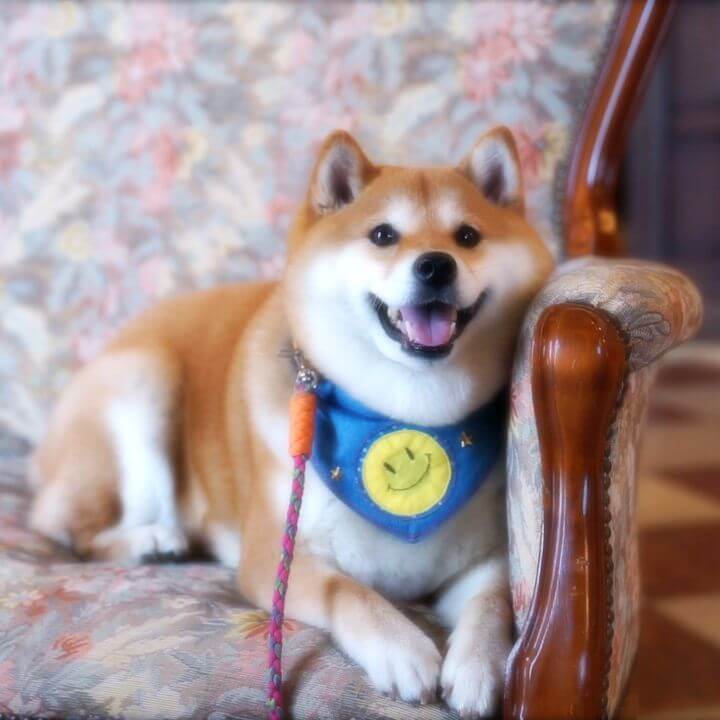 Be sure to check out the video!
RELATED ENTRIES
Maru the Shiba Inu Special Fair to be Held at Shibuya LOFT

Lifestyle department store Shibuya LOFT is holding a special fair for the internet celebrity shiba inu Maru. The event will run from September 6 to 24.

Maru has over 2.5 million followers on Instagram. His calendar that is released every year is so popular it never fails to sell out.

In Store Only: Shiba Inu Maru 2019 Calendar & Shibara Statue Set – ¥8,424 (Tax Included) *20 available (First-Come, First-Served)

Online Only: Shiba Inu Maru 2019 Calendar & Shibara Puppy Statue Set – ¥9,180 (Tax Included) *Available on LOFT's website only

In addition to the Maru merchandise available at the fair, there are also exclusive items made in collaboration with Konatsu's character Shibara. These items come in two sets including a 2019 calendar, ball pen and acrylic diorama. The sets will go on sale on September 8 from 10:00am (JST) and will ship at the end of October.

Shiba Inu Maru Smartphone Ring – ¥1,296 (Tax Included)

Shiba Inu Maru Original Notebook w/ Magnet – ¥1,080 (Tax Included)

There are around 100 lifestyle items to choose from featuring popular photos of Maru as well as original illustrations. Show your support for the pup by picking something up while in Shibuya!

■Information

Maru the Shiba Inu's Special Fair
Running: September 6, 2018 – September 24, 2018

Location: Shibuya LOFT (6th Floor – Art & Design section)

LOFT Official Website: http://www.loft.co.jp/

LOFT Online Store: https://loft.omni7.jp/top

You will be licked by a shiba dog! "Shibainu no Kaopero Aburatori Kami" is now on sale

The humor sundry brand of Felissimo, "YOU + MORE! <Humor>" started selling "Shibainu no Kaopero Aburatorigami" from the 19th of February on their website.

This product is an oil absorbent paper depicting the situation where a lovely shiba dog is licking the face of its master. The pink tongue is the part where you can use as an oil absorbent paper. There are three kinds of designs available; "black shiba dog," "brown shiba dog" and "white shiba dog." The package includes two designs with different facial expressions.

First, pinch the pink tongue softly and pull it out.

The oil absorbent paper is shaped like a dog's tongue.

It is a cute item which you can used to absorb the oil on your forehead and wings of your nose.

It is recommended that you use the item with you friends since one package includes two varieties.

"YOU+MORE!" also sells many kinds of "shiba dog" items. Let's get their cute items!

■Information

YOU+MORE! Shibainu no Kaopero Aburatorigami

1 set (per month) – 650 yen(+8% ¥702) – 30 papers × 2 pieces (two designs)

Material: paper

Size: 10.5 cm (height)×11cm (width)

1 kind will be delivered out of 3 kinds every month. (the shipment will be ended after all kinds are shipped.)

(Made in Japan)

Detailed information and reservations – https://www.feli.jp/s/pr180222/2/

Cute Shiba Inu pouches recreate scenes of not wanting to go on a walk or return home

Felissimo's 'humour' sundry brand "YOU + MORE!" released a line of Shiba Inu dog pouches on their website on December 14th.

The cute pouches recreate number of different scenes where an owner's Shiba Inu suddenly stops in its tracks and won't budge. They come with string attached around the dog's neck to look like a lead, so when you pull them, it looks like they're saying, "No, I don't wanna go!" Their stubborn faces are look annoyed yet adorable at the same time. With one of these, you can have fun putting in and taking out your things while also feeling like you're taking your own Shiba Inu for a walk.

There are four designs to choose from: two of them don't want to go for a walk and come in black and brown, and the other two don't want to go back home from their walk and also come in black and brown. With these four fluffy cuties, it'll feel like you have a companion with you when traveling or going out. It'll feel like a dog walk every day. If you're a dog lover or know someone that is obsessed with dogs, then this makes for a great gift.

The pouches fit perfectly in one's hand making it the perfect size for hygiene items, make-up and other little trinkets.

Their gallant appearance from behind is cute too. Just look at those wrapped up tails!

If you loosen the string, it becomes flat, so you can put it away neatly when you're not using it.

It opens up 10.5cm and the inside is a nice and simple design.

Get your very own Shiba Inu pouch and take it on a trip somewhere.

■Information

YOU+MORE! Shiba Inu no Iya Iya Kinchaku no Kai

¥2,400 each (+8% tax = ¥2,592)

・Materials: 100% polyester / Lining: 100% cotton / String: 100% polyester

・Size: 11.5cm x 10.5cm x 23.5cm

・One of the four bag designs will be available per month. Once all four have been shipped, they will no longer be available.

Made in Japan. For more information and how to order, please visit: http://www.feli.jp/s/pr17122002/2/ (Japanese)

The popular kuroshiba (black shiba dog) goods, "Chuken SHIBA BLACK" was released from FELISSIMO

FELISSIMO started selling a new product, "Chucken SHIBA BLACK" using the motif of "kuro shiba dog" as one item in the "Chuken SHIBA" series from the 13th of December.

The products using the motif of shiba dog, "Chuken Key Cover," "Chuken takaramonoire (treasure box)," "Chuken Carry Bag Belt," "Chuken Sticker Set," "Chuken Okaimono (shopping) Bag" and "Chuken Security Stamp" will be sold.

 "Chuken SHIBA BLACK" is a series of products using the motifs of black shiba dogs trying to protect their masters from problems. Their eyebrows are raised and they are full of excitement. They are energetic and always on the go!

<Chuken Key Cover>

A reel-type key cover where the shiba dog protects the keys with a cute sign. Two kinds are available, one is a black shiba dog and the other is a brown/purple shiba dog and therefore, you can become the owner of two shiba dogs, which is awesome! If someone suspicious tries to take the keys the dogs say "NO!" And if the owner of the dogs tries to take the keys… again they say "NO!"  Let's go out with these shiba dogs. The spongy texture of the product is so nice.

<Chuken Takaramonoire>

A product using the motif of shiba dog's hip and a new version (black/purple version) was released. The look and the size of the product is just like the hip of a shiba dog and the dog howls when you touch its tail. A bad guy who tries to steel your treasure will run away for sure!

<Shibainu Carry Bag Belt>

This product is representing the scene where a dog is refusing to go out on walk but is dragged by its owner. The carry bag is very eye-catching, and you can prevent losing it by inserting a name card into the pocket. The pocket can be detached so that you can use it as an IC card holder.

<Chuken Sticker Set>

The black shiba dog version was added to the "real-size sticker" series which is useful to prevent crime. It is recommended to stick the sticker on the window so that a thief will run away. The combination between this new version and the previous model "brown/purple shiba dog" is superb. Mini stickers and masking tape are also available.

<Chuken Okaimono Bag>

Shiba dog putting its chin on the edge of the bicycle's basket is so cute!

A round face small black shiba will protect your luggage. Bad guys will surely hesitate to steal your luggage when they see this cute shiba dog. The product can be used as a shopping bag so it is recommended for those of you who don't use bicycle.

<Chuken Security Stamp>

"Shiba on the shiba (shiba also means sod)" is an item representing the scene where a shiba dog is running around on green sod. The dog is running at full speed and making a turn so that its body is all twisted. This is the scene of this illustration stamp.

The shiba dog will step on your stuff with muddy paws such as DM and will protect your individual data. It will be nice to put this cute item on your desk.

Why not get a feeling of healing with FELISSIMO's black shiba dog products!

◼︎Information

Kuroi no Demashita! Chuken SHIBA BLACK no Kai (six times – reservation must be made)

Price: one product per month – 2,000 yen (+8% 2,160yen) ⇒ special price 1,200yen(+8% 1,296yen)

※The design and spec of each product might differ.

※The shipping order will be decided by FELISSIMO.

※The products will be shipped in six installments (six months) if you make a reservation now. In this case, you don' have to make a reservation every month.

Campaign reservation period: until 2018,04,30

TEL:0120-055-820

Detailed information/reservation: http://www.feli.jp/s/pr171219/3/

Chuken SHIBA BLACK no Kai(reservation) URL:http://www.feli.jp/s/pr171219/1/

Digital catalog:http://www.feli.jp/s/pr171219/2/

Maru the Shiba Inu dog appointed as chief advertiser at Adobe to celebrate the Year of the Dog!

Meet Maru the Shiba Inu – the adorable internet idol with over 2.6 million followers on Instagram. Adobe Systems, the creator of photo editing software such as Adobe Photoshop, has appointed Maru the Shiba Inu as chief advertiser!

With Adobe's "Adobe Photoshop Lightroom CC", editing, sorting and downloading photos is a simple task that can be done anywhere. On Monday 4th December, the "Adobe Creative Cloud photo plan" special website was made available for customers to use with Adobe Photoshop. The special edition website has launched a campaign  to create Maru the Shiba Inu-themed New Year's cards!

From colour tone correction to card layout, Lightroom CC and Photoshop CC provides you with a range of features to make New Year's cards. From pop-themed text to formal text, there are also a wide range of styles to mix and match with different Maru Shiba Inu images. There are four Maru the Shiba Inu New Year's card templates that are free to download.

2018 will be the Year of the Dog and Maru the Shiba Inu is here to help you greet the New Year with wonderful card designs, so get making!

■Information

Campaign: Enhance your New Year's cards with internet celebrity dog Maru the Shiba Inu!

(世界で最も有名な柴犬まる百変化年賀状 キャンペーン)
Special edition website: http://www.adobe.com/jp/creativecloud/photography/campaign.html
Campaign period:Monday 4th December 2017 ~ Friday 12th January 2018

How to access:
1.Visit the special edition website and download a "Maru the Shiba Inu" (柴犬まる) original New Year's card template.(4 templates available)

2.Tips on how to create your New Year's Card
Use the Adobe Creative Cloud Photo plan (Adobe Creative Cloud フォトプラン). Here you will find lots of information and a wide range of features to create the perfect card.