Maru the Shiba Inu Special Fair to be Held at Shibuya LOFT
Lifestyle department store Shibuya LOFT is holding a special fair for the internet celebrity shiba inu Maru. The event will run from September 6 to 24.
Maru has over 2.5 million followers on Instagram. His calendar that is released every year is so popular it never fails to sell out.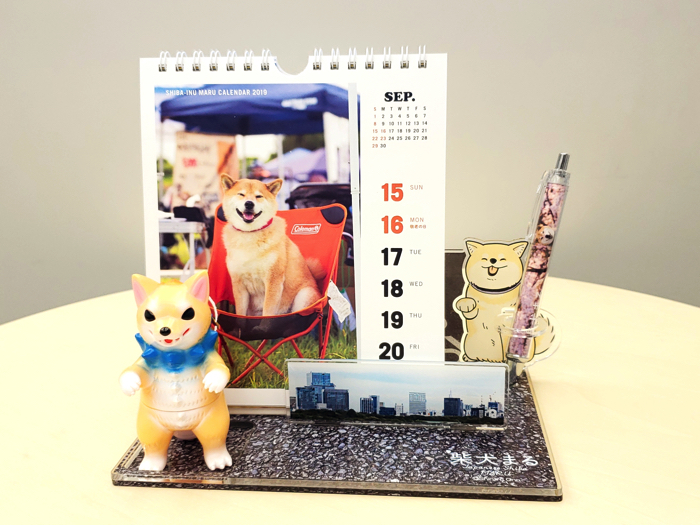 In Store Only: Shiba Inu Maru 2019 Calendar & Shibara Statue Set – ¥8,424 (Tax Included) *20 available (First-Come, First-Served)
Online Only: Shiba Inu Maru 2019 Calendar & Shibara Puppy Statue Set – ¥9,180 (Tax Included) *Available on LOFT's website only
In addition to the Maru merchandise available at the fair, there are also exclusive items made in collaboration with Konatsu's character Shibara. These items come in two sets including a 2019 calendar, ball pen and acrylic diorama. The sets will go on sale on September 8 from 10:00am (JST) and will ship at the end of October.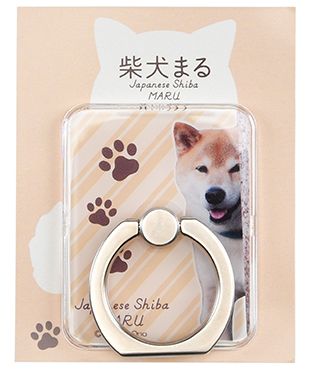 Shiba Inu Maru Smartphone Ring – ¥1,296 (Tax Included)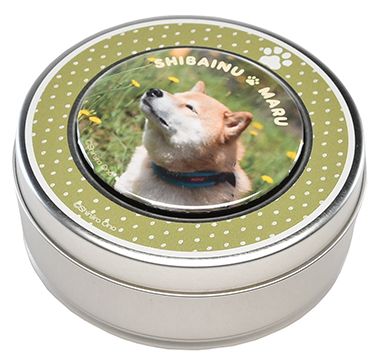 Shiba Inu Maru Original Notebook w/ Magnet – ¥1,080 (Tax Included)
There are around 100 lifestyle items to choose from featuring popular photos of Maru as well as original illustrations. Show your support for the pup by picking something up while in Shibuya!
■Information
Maru the Shiba Inu's Special Fair
Running: September 6, 2018 – September 24, 2018
Location: Shibuya LOFT (6th Floor – Art & Design section)
LOFT Official Website: http://www.loft.co.jp/
LOFT Online Store: https://loft.omni7.jp/top
RECOMMENDED ENTRIES
Maru the Shiba Inu dog appointed as chief advertiser at Adobe to celebrate the Year of the Dog!

Meet Maru the Shiba Inu – the adorable internet idol with over 2.6 million followers on Instagram. Adobe Systems, the creator of photo editing software such as Adobe Photoshop, has appointed Maru the Shiba Inu as chief advertiser!

With Adobe's "Adobe Photoshop Lightroom CC", editing, sorting and downloading photos is a simple task that can be done anywhere. On Monday 4th December, the "Adobe Creative Cloud photo plan" special website was made available for customers to use with Adobe Photoshop. The special edition website has launched a campaign  to create Maru the Shiba Inu-themed New Year's cards!

From colour tone correction to card layout, Lightroom CC and Photoshop CC provides you with a range of features to make New Year's cards. From pop-themed text to formal text, there are also a wide range of styles to mix and match with different Maru Shiba Inu images. There are four Maru the Shiba Inu New Year's card templates that are free to download.

2018 will be the Year of the Dog and Maru the Shiba Inu is here to help you greet the New Year with wonderful card designs, so get making!

■Information

Campaign: Enhance your New Year's cards with internet celebrity dog Maru the Shiba Inu!

(世界で最も有名な柴犬まる百変化年賀状 キャンペーン)
Special edition website: http://www.adobe.com/jp/creativecloud/photography/campaign.html
Campaign period:Monday 4th December 2017 ~ Friday 12th January 2018

How to access:
1.Visit the special edition website and download a "Maru the Shiba Inu" (柴犬まる) original New Year's card template.(4 templates available)

2.Tips on how to create your New Year's Card
Use the Adobe Creative Cloud Photo plan (Adobe Creative Cloud フォトプラン). Here you will find lots of information and a wide range of features to create the perfect card.

Akita the Dog is Taking Over Shibuya to Promote Akita Prefecture

Akita is the name of a dog (who is also of the dog breed Akita) who has been used to promote tourist information about Akita Prefecture in northern Honshu since 2016. The 4th promotional campaign will be run from September 3 to October 31.

The campaign is being taken to Shibuya in Tokyo. This is an ideal location because not only are there many tourists in Shibuya, but it's also affiliated with the famous dog Hachiko, who was also an Akita dog born in Akita Prefecture

The campaign's catchphrase "GO! AKITA" has been changed to "Yeah! AKITA" to express Akita the dog's joyful voice for his hometown as well as to capture traveller's reactions to visiting the prefecture.

Look out for the big advertising posters of Akita the dog featuring photos posted on his social media that show the beauty of Akita Prefecture such as at Nekobari Iwa and next to a Kashima (above).

10,000 free rubbish bags will also be handed out featuring an Akita the dog "Happy HalloWan!" design – with wan being the Japanese equivalent of 'woof.' The streets of Shibuya become very messy during Halloween, so Akita will be there to lend a paw!

Akita will be dotted all around Shibuya promoting Akita Prefecture, so be sure to find him everywhere!

■Information

Advertising Locations

( 1 ) Keio Inokashira Line trains (body of train and posters hanging inside)

Running: September 3, 2018 – September 30, 2018

( 2 ) JR Shibuya Station – Shibuya Hachiko Cross

Details: A 1.75m x 3.7m sized board will be placed in the northern passageway inside the Hachiko Entrance ticket gates.

Running: September 16, 2018 – September 29, 2018

( 3 ) Shibuya Station, Tokyo Metro (Hanzomon) pillars

Running: September 17, 2018 – September 23, 2018

( 4 ) Omotesando Station, Tokyo Metro pillars

Details: 11 pillars will be used inside the ticket gates of Omotesando Station

Running: September 24, 2018 – September 30, 2018

( 5 ) Happy HalloWan! Rubbish Bags Sampling

Details: To help clean up the streets of Shibuya during Halloween, 10,000 free rubbish bags will be handed out in front of Shibuya Mark City and in two places in front of the Moyai statue.

Available: October 27, October 28 and October 31

Online travel service DeNA Travel have posted a collaborative video with Hana, a Shiba Inu dog who is immensely popular online.

https://twitter.com/DeNATRAVELNEWS/status/987134328646787072

Hana isn't just a celebrity – she also leads a normal life together with her family of owners. But that cuteness is exactly where her popularity stems from on Twitter, and she's even been picked up on online web news sites.

She has over 100,000 followers. The video that was uploaded has over 10,000 retweets and 700,000 videos. She's one popular pup indeed!

The video showcases Hana in her usual own world on a walk, strolling the streets on what looks like a trip overseas. The location is Lockheart Castle in Gunma Prefecture, a place that has been used as a film location for many movies and dramas. It looks just like a place from outside Japan.

The video is full of Hana and her adorable smile, as well as her unwillingness to leave to go home. Except to see Hana in her full charming glory in this video.

Be sure to check out the video!
RELATED ENTRIES
City Hunter Manga Pop-Up Store to Open at Umeda LOFT in Osaka

Anime, manga, and tokusatsu event organiser CRAZY BUMP has announced the opening of a pop-up store centred on Tsukasa Hojo's manga series City Hunter which will run from May 12 to 25.

The pop-up shop first ran in Nagano in Tokyo last month and is now heading to Osaka. It's themed on Ryo Saeba versus Umibozu.

©北条司/コアミックス 1985,版権許諾証AG-301

Information

City Hunter Pop-Up Store: Ryo Saeba vs. Umibozu in Umeda LOFT

Japanese Shop Name: POP UP STORE~冴羽獠VS海坊主墓場の決闘編~in梅田ロフト

Running: May 12, 2021 – May 25, 2021

Where: Umeda LOFT (Floor 1F Market)

Address: 16-7 Chayamachi, Kita-ku, Osaka-shi, Osaka

Opening Hours: 11:00-21:00 (Until 18:00 on May 25)

Entry: Free

Special Page: https://hakabanogarou.jp/archives/17920

Enjoy a Healthy Junk Food Menu at Shibuya LOFT's New Cafe 2foods

Shibuya LOFT opened its new '2foods' cafe on April 15 which serves junk food healthily.

2foods uses absolutely no eggs or milk in their menu – everything is plant based and healthy, making it a haven for vegan foodies, especially in Japan where there aren't as many vegan places as other countries. What's better is that everything's reasonably priced too. There are around 60 menu items to choose from, like curry and soba as well as desserts, organic coffees and lattes, cold pressed juice, and more.

Artist's rendition of the cafe

Curry | ¥1,023 (Tax Included)

A hearty and spicy curry served with brown rice which is better for digestion.

Tantanmen Ramen | ¥968 (Tax Included) | Shibuya LOFT exclusive

A ramen soup with 100% gluten free rice flour noodles, soy milk, sesame seeds, peanuts, soy meat, and other healthy and natural ingredients.

Egg Doughnut Sandwich | ¥528 (Tax Included)

A vegan egg sandwich that doesn't use eggs but tastes just like them.

Gateau Chocolate | ¥528 (Tax Included)

A rich chocolate gateau made with brown rice powder and soy cream.

Information

2foods Shibuya LOFT

Opened: April 15, 2021

Address: Shibuya LOFT (Floor 2F), 21-1 Udagawacho, Shibuya, Tokyo
Opening Hours: 11:00-20:00 
TEL: 03-6416-4025 

Official Website: https://www.loft.co.jp/

Japan's leading household goods and stationery chain LOFT has announced the opening of a new branch at the Ito-Yokado department store in Chengdu, China on January 29, 2021. It comes as the company's second store to open outside of Japan following their first overseas branch in the Shanghai commercial district Xujiahui on July 24, 2020.

LOFT first made its face known with the opening of its store in Shibuya back in 1987. The company is known for its concept of "Showcase of Time" as its stores promote browsing and customers taking their time to look the assortment of goods on show rather than simply going to get what they need.

The new overseas branch and its shelves will focus on family households which it is advertising with the slogan "They're Sure To Have Something" (translated from Japanese).

Shuangnan LOFT grand opening promotion designs

LOFT Gift Tins (6 Designs)

LOFT Limited-Edition Tokyo Yellow Series

LOFT Limited-Edition stationery designed by CHALKBOY

Dragon Quest x LOFT Merch Collab

China-Exclusive LOFT Items

Chengdu Ito-Yokado LOFT exclusive grand opening merch design

LOFT Limited-Edition Hair Care & Skin Care Set (Available while supplies last)

LOFT APARTMENT

LOFT grand opening original eco-bag

Shuangnan LOFT will boast over 10,000 specially-select items from trending Japanese cosmetics to LOFT-exclusives, grand opening celebratory items, stationery, character goods, and much more. The store's LOFT APARTMENT section will feature items made in collaboration with over 100 Chinese artists from apparel to accessories.

To commemorate the store's grand opening, the first 10,000 customers to spend over 200 yuan will receive an original LOFT eco-bag for free. Coupons with 10% off  items will also be available on the WeChat mini program between January 29, 2021 and February 21, 2021.

Information

Shuangnan LOFT
Grand Opening: January 29, 2021
Address: Chengdu Ito-Yokado Floor 2F, Er Huan Lu Xi Yi Duan & Yi Du Lu, Shuang Nan Shang Quan, Wuhou Qu, Chengdu Shi, Sichuan Sheng, China
Opening Hours: 9:00-22:00
Official Website: https://www.loft.co.jp/

South Korean Cosmetic Brand CILY Launches Japan Edition Packaging

South Korean cosmetic brand CILY released a new "Japan Edition" packaging for its products at LOFT stores around the country on March 7.

CILY is a South Korean cosmetic brand produced by Kang Taeri. Having much experience with various brands of makeup from her fashion photo shoots, Taeri conceived the brand to offer ease-of-use when applying makeup to the masses. Her brand mimics the beauty of Asian women. Japan's first flagship store opened in Shinsaibashi, Osaka on January 25 this year, which caused the brand to trend on Japanese social media for the power of its products.

The Japan Edition packaging will have pre-sales in Japan. The two-colour chic Korea Edition packaging is available in-store and on CILY's official online shop.

CILY SILKY LIP – ¥1,500 (Before Tax)

This lipstick bears a creamy texture and high tone colouring. Apply for glossy and plump-looking lips.

CILY EYES ON ME – ¥1,200 (Before Tax)

Two mattes and four shimmery and glittery picks make up this collection of 6. Colour your eyes elegantly with this silky powder.

CILY BLOSSOM BLUSH – ¥1,400 (Before Tax)

Though this blush is a powder, it effortlessly slides across the skin with its silky texture.

CILY EVERLASTING MASCARA – ¥1.700 (Before Tax)

Make your eyelashes look natural but with plenty of volume. This mascara keeps your lashes looking beautiful all day.

Get ready for spring with Taeri's beautiful collection.

Information

CILY JAPAN EDITION

Released: March 7, 2020

CILY Japan Official Website: https://cily.jp/

Chuken Mochi Shiba―The Adorable Chubby Puppy Characters Get Their Own Store

The cute character line Chuken Mochi Shiba opened up its very own pop-up shops at LOFT branches across Japan on March 14.

At the same time as SK Japan's chubby puppy character line appeared in 2014, the Shiba Inu boom took over the world. Products in the line are sold mainly at amusement facilities in Japan and it has become a hit not just in Japan but overseas too, especially in South Korea and Taiwan.

The name of the pop-up shop is Marufuku Shoutengai. The first store to open is at the Umeda branch of LOFT which is currently running until April 2. The shops will open sequentially at different branches across the country before closing up in early August.

There will be plenty of merchandise to get your paws on at the Chuken Mochi Shiba-decorated store. Those who spend over ¥1,080 with tax in one purchase will receive a limited-edition postcard. These are available in limited quantities at each store. There are two postcard designs: the spring version will be available from this month until early May and the summer version will roll out in late May until August.

Sakura and Okaka, two characters in the line, are also scheduled to make an appearance at select stores. You will be able to have your photo taken with them.

Join the chubby Shiba Inu at a Chuken Mochi Shiba store near you!

Information

Chuken Mochi Shiba Pop-Up Store

Running: From March 14, 2019

*Beginning at Umeda LOFT. The store will roll out at other LOFT branches sequentially.

Chuken Mochi Shiba Official Homepage:  http://mochishiba.skj.jp/

©2014 SK JAPAN

Online travel service DeNA Travel have posted a collaborative video with Hana, a Shiba Inu dog who is immensely popular online.

https://twitter.com/DeNATRAVELNEWS/status/987134328646787072

Hana isn't just a celebrity – she also leads a normal life together with her family of owners. But that cuteness is exactly where her popularity stems from on Twitter, and she's even been picked up on online web news sites.

She has over 100,000 followers. The video that was uploaded has over 10,000 retweets and 700,000 videos. She's one popular pup indeed!

The video showcases Hana in her usual own world on a walk, strolling the streets on what looks like a trip overseas. The location is Lockheart Castle in Gunma Prefecture, a place that has been used as a film location for many movies and dramas. It looks just like a place from outside Japan.

The video is full of Hana and her adorable smile, as well as her unwillingness to leave to go home. Except to see Hana in her full charming glory in this video.

Be sure to check out the video!

You will be licked by a shiba dog! "Shibainu no Kaopero Aburatori Kami" is now on sale

The humor sundry brand of Felissimo, "YOU + MORE! <Humor>" started selling "Shibainu no Kaopero Aburatorigami" from the 19th of February on their website.

This product is an oil absorbent paper depicting the situation where a lovely shiba dog is licking the face of its master. The pink tongue is the part where you can use as an oil absorbent paper. There are three kinds of designs available; "black shiba dog," "brown shiba dog" and "white shiba dog." The package includes two designs with different facial expressions.

First, pinch the pink tongue softly and pull it out.

The oil absorbent paper is shaped like a dog's tongue.

It is a cute item which you can used to absorb the oil on your forehead and wings of your nose.

It is recommended that you use the item with you friends since one package includes two varieties.

"YOU+MORE!" also sells many kinds of "shiba dog" items. Let's get their cute items!

■Information

YOU+MORE! Shibainu no Kaopero Aburatorigami

1 set (per month) – 650 yen(+8% ¥702) – 30 papers × 2 pieces (two designs)

Material: paper

Size: 10.5 cm (height)×11cm (width)

1 kind will be delivered out of 3 kinds every month. (the shipment will be ended after all kinds are shipped.)

(Made in Japan)

Detailed information and reservations – https://www.feli.jp/s/pr180222/2/

A new design was added to the series of lip balm included inside "omamoris" (Japanese charms) called "Fuku Fuku Lip"

"Fuku Fuku Lip" is a product which was released in November of 2017 and it has gained a high reputation. From the 6th of January 2018, the new products (17th, 18th, 19th designs) "Fujiyama," "Daruma" and "Hanabi" were added to the series.

You can wear them or give them as a gift to person who are precious to you.

"Fuku Fuku Lip" was created under the concept of introducing "omamori" to many people in a fun manner.

It is a new style of omamori which has a modern design and includes a lip balm inside.

The cuteness of the series gained much popularity and took the first place in the lip balm category sales in November and December.

Luck will come to persons with moist lips. "Fuku Fuku Lip" which brings luck can be used in everyday life or as a gift to foreign guests.

Fujiyama – This product has an illustration of Mount Fuji which is known as the symbol of luck in Japan and a shiny full moon. The product has a premium feel and is suitable to be used as a gift for celebration events.

Daruma – A product which has the pattern of a daruma which is known as the "God of exams." The product has a cute design which is colored in beige and has a red string attatched.

Hanabi – Hanabi (fireworks) are often set off on Lunar New Year in China and is known as a symbol of celebration. The product has a delicate pattern of a golden string and a white string on top of a black colored surface.

The products have the scent of "yuzu" (Japanese citrus fruit) which has been used in Japan from a long time ago. The products uses the rare essence of yuzu produced in Japan.

Let's call in luck by using "Fuku Fuku Lip."

◼︎Information

Fuku Fuku Lip

Price: 1,080 yen (tax included)

TEL: 03-3239-1635

Available stores: Tokyu Hands, Loft, Isshindo Honpo Tsushin Hanbai's Tokyo Sky Tree Town store, Soramachi store etc…

Loft will sell spring sundries related to "cherry blossoms" from mid-January to mid-February.

In Japan, cherry blossoms are thought to be a motif that brings luck. The products noted below are recommended to use as gifts for friends, students preparing for an entrance exam and persons who will starting new endeavors from this coming spring.

 "Haru wo Kotohogu Sakura no Pink (Charley) 378 yen

A bath additive which has the scent of cherry blossoms which brings good luck.

 "Fukufuku Yu" Sakura Usagi (Charley) 216 yen

 "CLEAN" Fabric Spray – Signs of spring (fragrance) 972 yen

A cherry blossom fragrance where you can feel the advent of spring.

"Venus Spa" Perfume Stick – Spring Blossom (Fitz Corporation)

1,620 yen

 "ettusais" Quick Care Coat – Sakura (ettusais) 1,026 yen ※this product will be available from mid-January.

A pink-colored nail beauty essence which coats nails with a thin/transparent vail.

 "Kneipp" Hand Cream – Sakura 75ml (Kneipp Japan) 810 yen ※this product will be available from mid-January

A hand cream that has the gentle scent of cherry blossoms. The letters "Now and Forever" are printed on the product and the product is recommended to use as a gift for students who are going to graduate this coming spring.

Loft-limited "Little Charm" – You're My Treasure Sakura Set (Fragrance) 1,620 yen ※this product will be available from mid-January

A gift set that includes two kinds of limited fragrance hand creams.

 "Amino Mason" Moist Shampoo & Treatment Sakura Limited Kit "(Stella Sead) 3,024 yen ※this product will be available from mid-January

 "bande" Someiyoshino (Nishikawa Communications) 432 yen ※this product will be available from the mid-January

The "Someiyoshino" (a variety of cherry blossom) version was added to this series of masking tape. Your letters and message cards will become gorgeous just by sticking this masking tape on it.

 "DELDE" Pen Porch – Sakura 2 kinds (Sun Star Bungu) 1,491 yen ※Mid-February ※prices noted above include tax

◼︎Information

Haruwo Kanjiru Sakura Zakka Uriba

Date: 2018,01,15 (Mon.) to 02,28 (Wed.)

Stores: Loft stores/sales floors throughout Japan including Shibuya Loft

Original sweets items conveyor-belted in! "SWEETY LOFT"at Ginza LOFT to open

A first in Japan, not a "sushi-go-round" but a "sweets-go-round" named, "SWEETY LOFT" will open in Ginza LOFT.

Ginza LOFT will open Japan's first-ever, "sweets-go-round" event. A 15-meter conveyor belt will roll in original sweets items which Ginza LOFT has carefully chosen.

<Example of sweets items>

Cacao Caramel from "PATH" (Yoyogi Hachiman) 864 yen

Fondant Cacao from "PACHAMAMA" (made by the "cacao evangelist" Ota Tetsuo) 3,024 yen (Sat. limited)

Macadamia nuts Chocola from "Sincere" (Kita sando) 1,296 yen

Bar chocolates (various kinds) from "Minimal-Bean to Bar Chocolate" (Tomigaya) 1,080 ~ 1,512 yen

Mendiants Noir / Blanc (various kinds) from "FOOD FOR THOUGHT" (made by the cooking specialist, Watanabe Yuko) 1,188 yen

Brownie/Financier etc. from "Shigekuniya 55 Bakery" (Koenji)  216 ~ 324 yen

Ginza LOFT original Biscuit from "Parlor Egota"  540 yen

In addition, during the weekends the patissier and chef who created the Ginza LOFT original sweets items to be sold on a limited time offer, will come to this shop to hold a tasting and making event of their original sweets items. These items will also be sold.

<Menu items>

Amazon Cacao Waffle – Lille-style  380 yen

Hot Amazon Cacao  400 yen

Amazon Cacao Tea   400 yen

We are nearing the Valentine's Day season, so here is an event where you can purchase a very rare sweets item to buy for yourself, to give to your precious-one, or to give you inspiration in the art of sweets making.

Why not come round to this very unique, "sweets-go-round" event and satisfy your craving for an awesome sweets experience.

◼︎Information

SWEETY LOFT

Open: 2018 January 15th (Mon.) ~ February 25th (Sun.)

Venue: Ginza LOFT 4th floor Home Solutions Kitchen Studio

Ginza LOFT original tasting and demonstration sale

Time: Every Saturday while SWEETY LOFT is open (13:00 ~ 16:00)

Cute Shiba Inu pouches recreate scenes of not wanting to go on a walk or return home

Felissimo's 'humour' sundry brand "YOU + MORE!" released a line of Shiba Inu dog pouches on their website on December 14th.

The cute pouches recreate number of different scenes where an owner's Shiba Inu suddenly stops in its tracks and won't budge. They come with string attached around the dog's neck to look like a lead, so when you pull them, it looks like they're saying, "No, I don't wanna go!" Their stubborn faces are look annoyed yet adorable at the same time. With one of these, you can have fun putting in and taking out your things while also feeling like you're taking your own Shiba Inu for a walk.

There are four designs to choose from: two of them don't want to go for a walk and come in black and brown, and the other two don't want to go back home from their walk and also come in black and brown. With these four fluffy cuties, it'll feel like you have a companion with you when traveling or going out. It'll feel like a dog walk every day. If you're a dog lover or know someone that is obsessed with dogs, then this makes for a great gift.

The pouches fit perfectly in one's hand making it the perfect size for hygiene items, make-up and other little trinkets.

Their gallant appearance from behind is cute too. Just look at those wrapped up tails!

If you loosen the string, it becomes flat, so you can put it away neatly when you're not using it.

It opens up 10.5cm and the inside is a nice and simple design.

Get your very own Shiba Inu pouch and take it on a trip somewhere.

■Information

YOU+MORE! Shiba Inu no Iya Iya Kinchaku no Kai

¥2,400 each (+8% tax = ¥2,592)

・Materials: 100% polyester / Lining: 100% cotton / String: 100% polyester

・Size: 11.5cm x 10.5cm x 23.5cm

・One of the four bag designs will be available per month. Once all four have been shipped, they will no longer be available.

Made in Japan. For more information and how to order, please visit: http://www.feli.jp/s/pr17122002/2/ (Japanese)

The popular kuroshiba (black shiba dog) goods, "Chuken SHIBA BLACK" was released from FELISSIMO

FELISSIMO started selling a new product, "Chucken SHIBA BLACK" using the motif of "kuro shiba dog" as one item in the "Chuken SHIBA" series from the 13th of December.

The products using the motif of shiba dog, "Chuken Key Cover," "Chuken takaramonoire (treasure box)," "Chuken Carry Bag Belt," "Chuken Sticker Set," "Chuken Okaimono (shopping) Bag" and "Chuken Security Stamp" will be sold.

 "Chuken SHIBA BLACK" is a series of products using the motifs of black shiba dogs trying to protect their masters from problems. Their eyebrows are raised and they are full of excitement. They are energetic and always on the go!

<Chuken Key Cover>

A reel-type key cover where the shiba dog protects the keys with a cute sign. Two kinds are available, one is a black shiba dog and the other is a brown/purple shiba dog and therefore, you can become the owner of two shiba dogs, which is awesome! If someone suspicious tries to take the keys the dogs say "NO!" And if the owner of the dogs tries to take the keys… again they say "NO!"  Let's go out with these shiba dogs. The spongy texture of the product is so nice.

<Chuken Takaramonoire>

A product using the motif of shiba dog's hip and a new version (black/purple version) was released. The look and the size of the product is just like the hip of a shiba dog and the dog howls when you touch its tail. A bad guy who tries to steel your treasure will run away for sure!

<Shibainu Carry Bag Belt>

This product is representing the scene where a dog is refusing to go out on walk but is dragged by its owner. The carry bag is very eye-catching, and you can prevent losing it by inserting a name card into the pocket. The pocket can be detached so that you can use it as an IC card holder.

<Chuken Sticker Set>

The black shiba dog version was added to the "real-size sticker" series which is useful to prevent crime. It is recommended to stick the sticker on the window so that a thief will run away. The combination between this new version and the previous model "brown/purple shiba dog" is superb. Mini stickers and masking tape are also available.

<Chuken Okaimono Bag>

Shiba dog putting its chin on the edge of the bicycle's basket is so cute!

A round face small black shiba will protect your luggage. Bad guys will surely hesitate to steal your luggage when they see this cute shiba dog. The product can be used as a shopping bag so it is recommended for those of you who don't use bicycle.

<Chuken Security Stamp>

"Shiba on the shiba (shiba also means sod)" is an item representing the scene where a shiba dog is running around on green sod. The dog is running at full speed and making a turn so that its body is all twisted. This is the scene of this illustration stamp.

The shiba dog will step on your stuff with muddy paws such as DM and will protect your individual data. It will be nice to put this cute item on your desk.

Why not get a feeling of healing with FELISSIMO's black shiba dog products!

◼︎Information

Kuroi no Demashita! Chuken SHIBA BLACK no Kai (six times – reservation must be made)

Price: one product per month – 2,000 yen (+8% 2,160yen) ⇒ special price 1,200yen(+8% 1,296yen)

※The design and spec of each product might differ.

※The shipping order will be decided by FELISSIMO.

※The products will be shipped in six installments (six months) if you make a reservation now. In this case, you don' have to make a reservation every month.

Campaign reservation period: until 2018,04,30

TEL:0120-055-820

Detailed information/reservation: http://www.feli.jp/s/pr171219/3/

Chuken SHIBA BLACK no Kai(reservation) URL:http://www.feli.jp/s/pr171219/1/

Digital catalog:http://www.feli.jp/s/pr171219/2/