MOS Burger branches across Japan are introducing two new items to their menu for a limited period: the MOS Rice Burger Ebi Tempura (¥450) and MOS Rice Burger Yokubari Ebi Tempura & Kakiage (¥480).
The 'rice burger' was first developed by MOS Burger in 1987 to boost the consumption of rice. Burger buns are instead replaced with cooked rice that is hardened and shaped to fit the burger.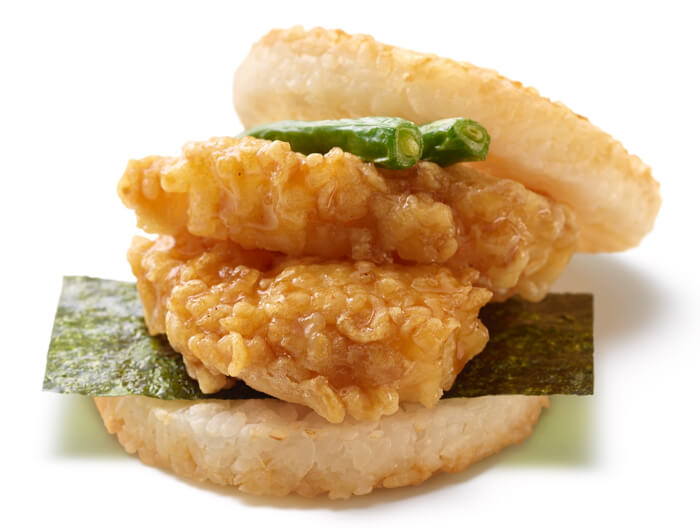 The two new items coming to the restaurant's menu use tempura, something which first came to be realised during the Edo Period as casual food sold at food carts.
Both burgers use whiteleg shrimp for the tempura and let you enjoy the true maintained flavour and texture of the shrimp.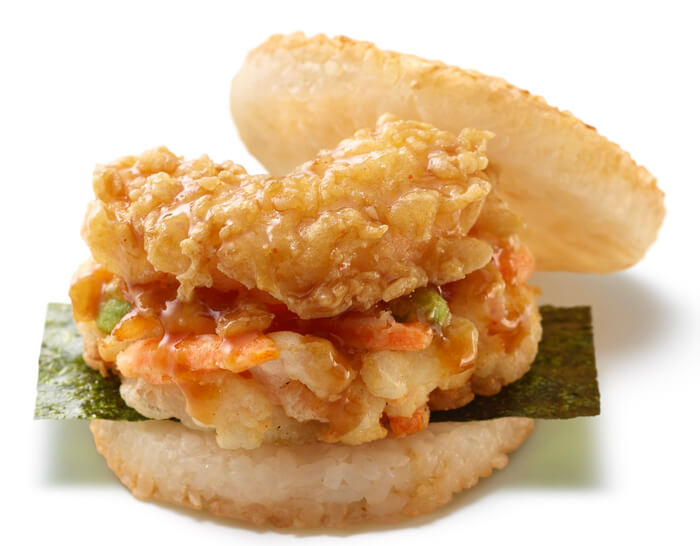 Each piece of tempura is hand fried one by one, and retains a crunchy texture even after being seeped in dipping sauce when eating.
The MOS Rice Burger Ebi Tempura contains two tempura shrimp. The deep fried beans and citrus flavour elevate the burger, and the overall flavour is refreshing and not too heavy.
The MOS Rice Burger Yokubari Ebi Tempura & Kakiage has one tempura shrimp in addition to a seafood kakiage. The kakiage contains squid, shrimp, onion, carrot, and edamame.
If you love shrimp tempura, then you won't be able to resist the new food items at MOS Burger. Be sure to check them out.
■Information
MOS Rice Burger Ebi Tempura (¥450)
MOS Rice Burger Yokubari Ebi Tempura & Kakiage (¥480)
Available: May 24, 2018 to mid-July
Website: mos.jp