Tsujiri Ginza Releasing Bottled Cold Tea & Shincha New Tea
Tsujiri Ginza is onto two new products for its shelves: the bottled Tsujiri Cold Tea arrived back in April, and the Tsujiri New Tea will be released on May 18 for a limited period.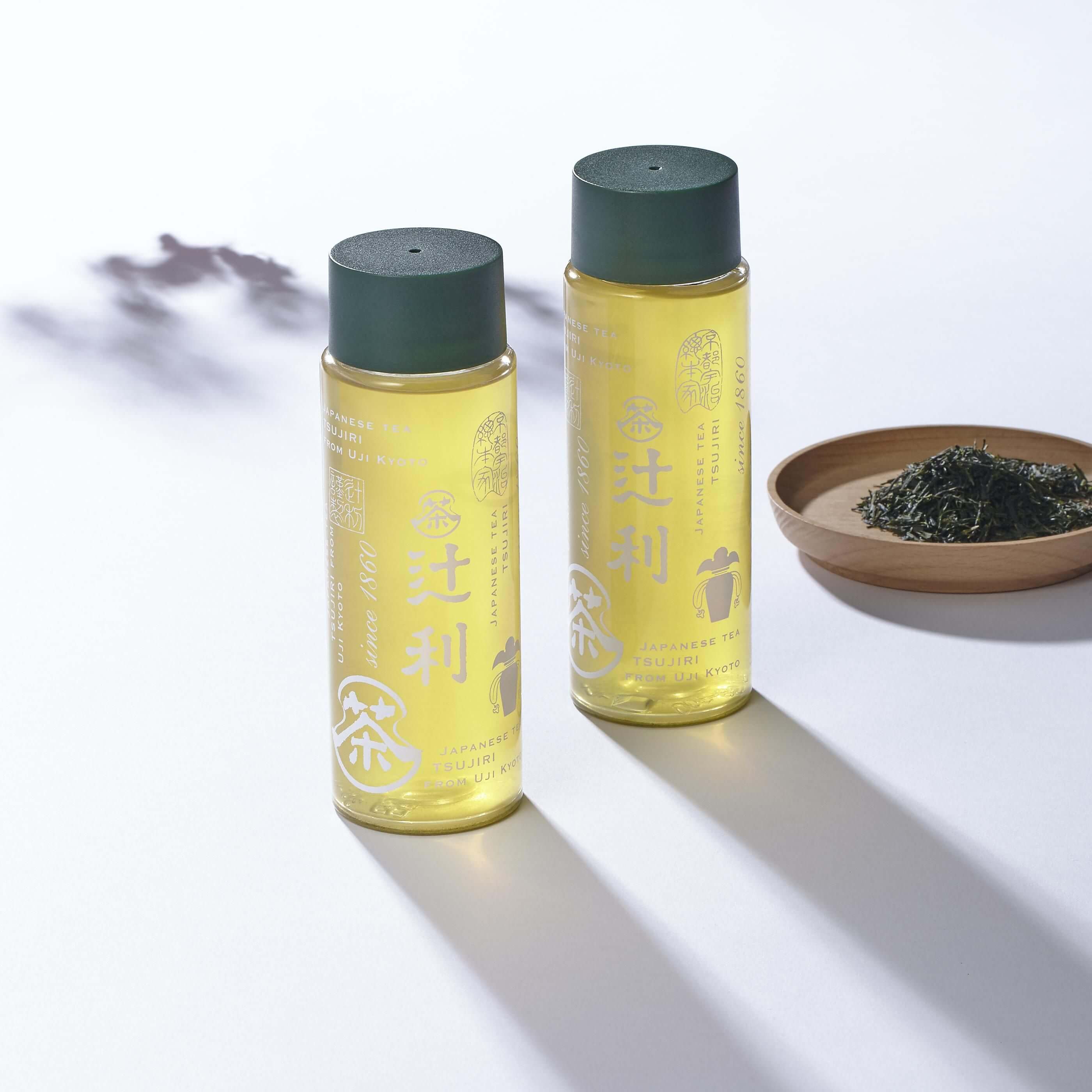 The Tsujiri Cold Tea takes Tsujiri's high quality sencha tea leaves which are brewed carefully over a long period of time at the low temperature of 40℃. The characteristic of this carefully poured tea is its mellow flavour which is packed together with the tea's innate flavourful essence. The golden tea is poured into an original Tsujiri bottle which bears the company's design. The bottles are available in-store only.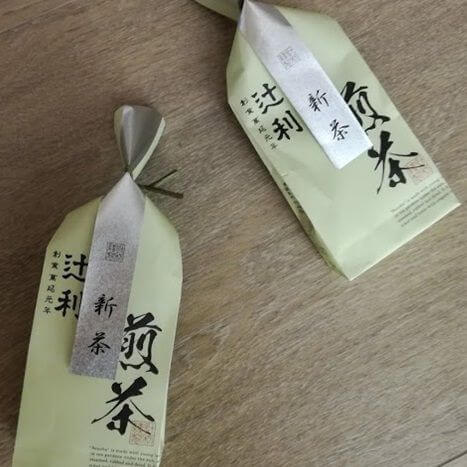 The Tsujiri New Tea uses fresh shincha tea leaves which are harvested at the beginning of May. The leaves are soft, have a fresh fragrance and a subtle sweetness. The fresh buds are picked from tea plantations in Uji and are available during this season only.
Why not enjoy the heavenly taste of Japanese green tea while on your trip to Japan?
■Information
Bottled Tsujiri Cold Tea
Available Branches: Ginza, Uji, Kyoto, Kyoto Tower Sando
Quantity: 300ml
Price: ¥417 (w/tax ¥450)
Tsujiri New Tea
Available Branches: Ginza, Uji, Kyoto, Kyoto Tower Sando, Kiyomizu-zaka, Arde Shin-Osaka
On Sale: May 18, 2018
Quantity: 50g
Price: ¥1,000 (w/tax ¥1,080)
Tsujiri Homepage: http://www.tsujiri.jp/
RELATED ENTRIES
Luxurious Christmas Desserts Whipped Up at Ginza's SHISEIDO PARLOUR SALON DE CAFE

SHISEIDO PARLOUR SALON DE CAFE in Ginza, Tokyo, is serving up Christmas cheer this year in the form of a delightful selection of desserts from December 1 to 29.

Christmas Angel Parfait | ¥2,300 (Tax Included)

Made with super sweet Le Lectier pears and combined with assorted berries, this parfait is like a gift from the heavens.

Present From The Heavens w/ Drink | ¥2,500 (Tax Included)

A super cute Christmas assortment with a Christmas present made from white chocolate and berry yam, a snowman made from yuzu citrus-laced milk ice cream, and more.

Shiseido Parlour Story w/ Drink | ¥2,600 (Tax Included) *Served weekdays only

Ensemble Chocolate w/ Drink | ¥2,200 (tax Included)

A brownie made from a combination of Belgian, French, and Swiss chocolate surrounded by ganache, ice cream, and more, served with a spread of berry sauce.

Strawberry Parfait | ¥2,000 (Tax Included)

A simple but deliciously sweet parfait made with koiminori strawberries from Nagasaki. It's served with ice cream and sauce but only contains 10g sugar content.

Information

SHISEIDO PARLOUR SALON DE CAFÉ
Address: Tokyo Ginza Shiseido Building 3F, 8-8-3 Ginza, Chuo-ku, Tokyo

TEL: 03-5537-6231 (Reservations Not Required)

Opening Hours:

[Mon-Sat] 11:00-21:00 (Last Orders 20:30)

[Sun & Public Holidays] 11:00-20:00 (Last Orders 19:30)

Closed: Mondays (Except Public Holidays) / New Year Holidays

Official Website: https://parlour.shiseido.co.jp/

Tokyo Tower to Begin Morning Tea Gathering On 150-Meter Main Deck

Tokyo Tower is set to host a special morning tea gathering on its 150-meter-high main deck, which overlooks central Tokyo, from November 21, 2020.

A peaceful morning cup of tea above Tokyo

Tokyo is a communications tower in the middle of Tokyo which has its own observation deck open to the public which offers an incredible view of the capital. During the day, the tower is very busy with visitors, and so this morning tea gathering aims to offer people a chance to enjoy the tower and its view in peace and quiet, before opening hours, with a cup of Japanese tea.

An open display showcasing Japanese crafts

The event is cooperating with the Japan-France Tea Ceremony Association who is providing specially-selected traditional Japanese tea-making and serving equipment, all of which were made by traditional Japanese artisans and have been passed down since the Edo Period for an authentic.

Open to foreigners even if you don't know Japanese or the etiquette of the Japanese tea ceremony

Don't worry if you can't speak Japanese or don't know the manners or proper etiquette when it comes to the Japanese tea ceremony – the event is open to all, and you can participate without sitting in the traditional seiza positioning. The staff can speak English, French, and Spanish, so foreign tourists won't miss out on anything.

Information

Morning Tea Gathering
Running: November 21, 2020 / December 5, 2020 / December 19, 2020 / January 9, 2021 / January 23, 2021 / February 6, 2021 / February 20, 2021
Time: Meeting at 8:15am / Entering at 8:30am
Meeting Point: Tokyo Tower Floor 1F Foot Town
Sign Up: アソビューサイト

Kawaii Bear Themed Cafe Menu Arriving at Tokyo's Q-pot CAFE. This Christmas

Q-pot CAFE. in Omotesando, Tokyo, has revealed its upcoming Q-pot CAFE. "KUMA"STMAS MENU which is set to be served from November 1 to December 25.

Happy Merry "KUMA"STMAS!

"KUMA"STMAS is a portmanteau of the Japanese word for bear (kuma) and Christmas. The cafe's cute menu is here to bring warmth and cosiness this holiday season.

Merry "KUMA"STMAS Plate w/ Drink – ¥2,060 (Tax Included)

A sweet assortment cute enough to tug your heartstrings.

Q-pot CAFE.'s pastry chefs take their time to delicately handmake the adorable bear's baby face oat milk cookie. The cookie is sat on top of a fluffy duvet of whipped cream, berry jam with fresh berries, and a chocolate génoise cake. It's a sweet and tangy combination of raspberry and strawberry.

The cookie-topped cake is also served with a rich pistachio cream Christmas tree.

Merry "KUMA"STMAS Bitter Caramel Milk Tea – ¥750 (Tax Included)

A warm and cosy beverage to heal your heart, mind, and soul. This baby bear looks sweet but has delightfully rich notes thanks to the caramel. The tea is one of the cafe's originals, the "Sweet Weekend," which has a refreshing after taste and goes perfectly with the caramel cream.

Merry "KUMA"STMAS Afternoon Tea Set | ¥2,400 per person (Tax Included) *Photo shows a set for two

If you love teddy bears, then this afternoon tea set is a dream come true.

Top Plate

The top plate is a delicate assortment of sweet and crunchy oat milk cookies, a glass dessert of fromage blanc and fresh orange jelly, velvet cupcakes topped with pistachio cream made to look like a Christmas tree, and creamy macarons.

Bottom Plate

The bottom plate is the savoury selection and comes with croissants stuffed with roast beef topped with honey mustard sauce, a rich potato potage, and skewers piercing olives, mini tomatoes, and pickles.

Special Novelty <Teddy Bear Message Card>

Customers who book a table in advance to the cafe will receive a free teddy bear message card. These are limited in stock, so if you're in Tokyo don't miss out.

Information

Q-pot CAFE. "KUMA"STMAS

Location: Q-pot CAFE. Omotesando

Running: November 1, 2020 – December 25, 2020

Opening Hours: 11:00-19:00 (Last Orders 18:30)

Online Bookings: Tabelog

TEL :03-6447-1218

Bookable Slots: 11:00/12:30/14:00/15:30/17:00

Pokémon Cafe and Pikachu Sweets by Pokémon Cafe Reveal New Desserts Including Polteageist Tea Set

Pokémon Cafe and Pikachu Sweets by Pokémon Cafe are releasing a new teatime menu at their respective branches on October 24, 2020.

Pokémon Cafe

Polteageist & Sinistea Tea Party! Fruit Tea Set ~Apple Flavoured~ | ¥1,188 (Tax Included)


Polteageist & Sinistea Tea Party! Fruit Tea Set ~Strawberry Flavoured~ | ¥1,188 (Tax Included)

Pokémon Cafe is serving up two different fruit tea sets based on the Ghost-type Pokémon Polteageist and Sinistea. Customers are free to pour in their desired amount of fruit syrup which changes the colour of the tea. The sets come with a cute cookie too.

Pikachu Sweets by Pokémon Cafe

Left: Polteageist's Tea Party! Fruit Tea ~Mixed Berry Flavour~ / Right: Polteageist's Tea Party! Fruit Tea ~Peach Orange Flavour~ | ¥700 Each (Before Tax)

Pikachu Sweets by Pokémon Cafe is also going to serve up some Polteageist themed fruit teas as well as a selection of desserts like macarons and financier almond cakes which have Pokémon tail and ear designs.

After ordering one of the Polteageist fruit teas, customers can place their cups under the Polteageist tea pot as pictured above and activate the pot to dispense their drink, so it's like Polteageist  really pouring tea for you.

Left: Swirlix Strawberry Macaron | Middle: Pikachu Vanilla Macaron | Right: Galarian Ponyta Pistachio Macaron – ¥500 Each (Before Tax)

Treat yourself to one of the super cute Swirlix, Pikachu, or Ponyta macarons each with designs that tell you instantly which Pokémon they're inspired by.


Polteageist Fruit Tea and & Pikachu Macaron Set

Customers can order a tea and macaron combination set too.

Pikachu Parfaits

Pikachu Glass Parfait Set | ¥1,500 (Before Tax)

An adorable set of Pikachu parfaits, one being caramel banana flavoured and the other chocolate.

Pikachu Tea Party Assortment – Pika Pika Pikavee Set | ¥2,800 (Before Tax)

Another set to share between friends and family, this time with two Pikachu glass desserts as well as Pikachu and Eevee cupcakes.

Pikachu Tea Party Assortment – Ghost Type Set | ¥2,800 (Before Tax)

This set comes with the Pikachu glass desserts as well as Ghost-type Gengar and Litwick mousse cakes.

The Polteageist teapot and Sinistea teacup used at the Pokémon Cafe and Pikachu Sweets by Pokémon Cafe will also be released at Pokémon Center Online in Japan on December 5, 2020.

© 2020 Pokémon.©1995-2020 Nintendo/Creatures Inc./GAME FREAK inc.
Pokémon, ポケットモンスター, and ポケモン are registered trademarks of Nintendo, Creatures Inc., and GAME FREAK inc..

Information

Pokémon Cafe (Nihombashi, Tokyo)
Address: Nihombashi Takashimaya SC East Bldg. 5F, 2-1-2 Nihombashi, Chuo Ward, Tokyo
Business Hours: 10:30-22:00
No Fixed Holidays (Except when Nihombashi Takashimaya SC is closed)
Reservations: https://www.pokemoncenter-online.com/cafe/reservation.html

Pokémon Cafe (Shinsaibashi, Osaka)
Address: Daimaru Shinsaibashi Honkan 9F, 1-7-1 Shinsaibashisuji, Chuo Ward, Osaka, Osaka Prefecture
Business Hours: 10:00-21:30
No Fixed Holidays (Except when Daimaru Shinsaibashi is closed)
Reservations: https://www.pokemoncenter-online.com/cafe/reservation.html

Pikachu Sweets by Pokémon Café 

Address: Sunshine City Alpa Floor 2F, 3-1-2 Higashiikebukuro, Toshima City, Tokyo

Opening Hours: 10:00-20:00
Official Website: https://www.pokemoncenter-online.com/cafe/pikachu_sweets/

*Opening hours subject to change, please check in advance before travelling.

*Food served and duration subject to change without notice.

*Photos are for illustrative purposes only.

*Seat reservations are taken online only – phone reservations not available.

UNIQLO TOKYO Begins Knitwear Focused Exhibition

UNIQLO TOKYO, the global flagship store of UNIQLO, is now holding an exhibition themed on its knitwear at its first floor LifeWear Square area until October 11, 2020. It's a consolidation of everything that goes into wearing the symbolic style of their LifeWear lineup, covering the art, science, and craftsmanship behind the items.

About UNIQLO TOKYO

UNIQLO TOKYO opened back in June this year in Ginza, Tokyo, as the country's biggest store and global flagship store. UNIQLO TOKYO is the embodiment of UNIQLO's "LifeWear," clothing that the company has created to "improve everyone's life."

SCIENCE: 3D knit installations by Rhizomatiks Architecture

Rhizomatiks Architecture have created a range of installations including mannequins centred on knitwear. Customers will be able to see knitwear being made by the machines right before their eyes.

CRAFTSMANSHIP: Tools used in the manufacturing process

See the strict standards and measures taken to carefully craft each and every UNIQLO cashmere sweater, from the processes carried out to the materials and tools used in the manufacturing process, samples, and more.

ART: Styling

See the headpieces created by Shiseido's top hair and makeup artist Tadashi Harada for displaying the knitwear. Each and every one was made with care and attention for the 20 mannequins.

Tokyo's Fruits Salon Serving Up a Full Gourmet Fruit Course

Fruits Salon, a fruit shop located on the second floor of Beauty Connection Ginza in Tokyo, introduced a new lineup of menu items on September 4 which will be available until mid October, all using seasonal grapes grown in Japan.

Fruits Salon opened in November last year and garnered much attention for its full course fruit dishes. Last month, the cafe served up the "Peach Full Course" which proved super popular. Now, they are offering a menu centred on juicy and sweet grapes.

Grape Full Course | ¥4,400 (Tax Included)

1st Plate: Apricot Tofu

2nd Plate: Dégustation

The grape course features three plates and a drink. It begins with a refreshing mix of Shine Muscat grapes, Delaware grapes, apricot tofu, and sake lees ice cream. The second plate is a tasting of four varieties of grape, while the third is a colourful and eye-catching parfait.

3rd Plate: Parfait

After-meal Drink

The parfait is served in a wine glass so you can see each layering of tasty ingredients.

The 90-minute course is reservation-only and invites you to both appreciate the appearance of as well as the taste of each dish.

Melon Parfait Alcohol Set | ¥2,178 (Tax Included)

The cafe is also serving its melon parfait alcohol set once more too for a limited time. It's made to really elevate the flavour of the melon.

If you're a fruit fanatic, then you won't want to miss out on Fruits Salon's new full course.

Information

Beauty Connection Ginza Fruits Salon
Address: GINZA gCUBE 2F, 7-9-15 Ginza, Chuo-ku, Tokyo
Opening Hours: 11:00-20:00
Closed: Tuesdays
TEL: 03-6263-8392

Official Website:  https://www.beauty-connection.jp/fruits/

Autumn Grape Desserts Whipped Up at Shiseido Parlour Ginza in Tokyo This September

Shiseido Parlour Salon de Cafe in Tokyo has revealed a lineup of seasonal centred on Japan's famous 'shine muscat' grape which will be served this autumn from September 1 to 30.

Nagano Shine Muscat & Three Grape Parfait | ¥2,200 (Tax Included)

Made using specially selected shine muscat grapes farmed from Iizukakaju Orchards in Ueda, Nagano, together with three other varieties of grape for a super refreshing flavour.

Grape Fruit Sandwich | ¥1,700 (Tax Included)

Toasted raisin bread stuffed with seven different fruits, including seasonal and specially selected varieties, and fresh cream. It's served with bittersweet 'Karasuzanjo'  honey from Chiba Prefecture and a compote of seasonal fruits.

Nagano Grape Mousse | ¥2,100 (Tax Included) *Comes with drink

This mousse is also made from grapes grown in Iizukakaju Orchards, and is drizzled with honey and cream. The grapes add a fresh kick to the dessert.

Shiseido Parlour Story | ¥2,600 (Tax Included) *Comes with drink, served weekdays only

An assortment of desserts including a mini strawberry parfait, mini chocolate parfait, mini custard pudding, seasonal fruits, grape jelly, kaki persimmon mousse, and chestnut pie.

Information

SHISEIDO PARLOUR SALON DE CAFÉ
Address: Tokyo Ginza Shiseido Building 3F, 8-8-3 Ginza, Chuo-ku, Tokyo

TEL: 03-5537-6231 (Reservations Not Required)

Opening Hours:

[Mon-Sat] 11:00-21:00 (Last Orders 20:30)

[Sun & Public Holidays] 11:00-20:00 (Last Orders 19:30)

Closed: Mondays (Except Public Holidays) / New Year Holidays

Official Website: https://parlour.shiseido.co.jp/

Snoopy in Ginza 2020 Heads to Mitsukoshi Ginza in Tokyo This Autumn

Snoopy in Ginza 2020 is set to take place at Mitsukoshi Ginza in Tokyo from October 14 to November 3.

This year marks the 22th run of Snoopy in Ginza, a popular annual event held at Mitsukoshi Ginza. It will incorporate a numbered ticket system to ensure the event is never overcrowded as a precaution against COVID-19. The event will also take all necessary social distancing and related measures. The full breakdown of measures will be available once tickets are available to buy in the coming weeks.

It's a a double celebration this year as the Peanuts comics celebrate their 70th anniversary and Mitsukoshi Ginza commemorates its 90th. The theme of this year's Snoopy in Ginza is "World Photo Journey" which will see Snoopy and the Peanuts gang travelling to iconic places around the world in 13 original pieces of art illustrated for the event.

Let's take a look at some of the merchandise up for grabs this year.

Mitsukoshi Ginza exclusives

Pin Badges: A-Design ¥715, B-Design ¥1,100 (Only 700 available of each)​

The B-Design will be released in-store on October 14 and subsequently online on October 17 from 10:00am (JST).

Pouches with cookies in them: ¥1,100 (Only 400 available)

Mascots: ¥1,518 (2 Designs)

KUTANI SEAL Plates: ¥3,300 (Only 150 available)

A4 Folders: ¥330 Each (7 Designs)

Tea Tins With Coasters: ¥1,320 Each (3 Designs) (Only 500 available of each)

As well as this exclusive merchandise, there will also be original items made in collaboration with Mitsukoshi Ginza's many shops. Take a look at some of them below.

<ARTISAN&ARTIST> Pouch: ¥8,580

<Lights Style> Pin Badges: ¥500 Each

The pin badges are available in-store only. New designs will be sold from October 21.

<Ace> Suitcase: ¥39,600 (Available online only)

<OCEAN & TERRE> Mini Bottle & Honey & Belgium Chocolate Baumkuchen Set: ¥2,750

<Patisserie Etienne> Snoopy Cookie Tin: ¥2,506 (2 Designs)

<La Boutique de Joel Robuchon> Macaron Set: ¥3,240

Travel the world with Snoopy and the Peanuts gang at Mitsukoshi Ginza for Snoopy in Ginza 2020.

© 2020 Peanuts Worldwide LLC

McDonald's Japan Reveals Japanese Tea Infused Dessert Beverage Series

McDonald's Japan has announced the release of four limited-time drinks which will be sold at McCafé by Barista branches of McDonald's from September 2. The line-up includes the 'Houjicha Frappe Shiratama Kuromitsu Kinako,' 'Houjicha Frappe,' Matcha Frappe Shiratama Kuromitsu Kinako,' and 'Matcha Frappe.'

The beverage lineup is the perfect pink for an autumn-time dessert drink, each made with authentic flavours from Japan.

Houjicha Frappe Shiratama Kuromitsu Kinako | Regular ¥490, Large ¥530 (Tax Included)

Made using 100% Japanese houjicha powder and delicious milk, this houjicha frappe is topped with soy flour, sweet brown sugar syrup from Okinawa, chewy rice flour dumplings, and a squirt of whipped cream. This is the ultimate McDonald's Japanese dessert drink, laced with fragrant houjicha tea with a creamy texture.

Houjicha Frappe | Regular ¥450, Large ¥490 (Tax Included)

Houjicha frappe is used as the base for this one, and if inished with whipped cream and a dusting of houjicha powder. The subtly sweet houjicha and creaminess of the whipped cream is a deliciously perfect match.

Matcha Frappe Shiratama Kuromitsu Kinako | Regular ¥490, Large ¥530 (Tax Included)

Just like the houjicha variant, except this time it's a latte made with matcha and matcha powder from Uji, Kyoto. A truly all-star Japanese dessert drink.

Matcha Frappe | Regular ¥450, Large ¥490 (Tax Included)

The matcha frappe too is sprinkled with matcha powder from Uji, combined with full-bodied milk, and topped with whipped cream.

JAPAN DENIM to Open Stylish Pop-Up Shop Inside GINZA SIX

JAPAN DENIM, a Japanese denim company formed of both Japanese and non-Japanese designers, has announced that it will open a limited-time pop-up shop at GINZA SIX in Ginza, Tokyo from August 26 to September 22.

This is the second pop-up shop that JAPAN DENIM has opened at GINZA SIX. The brand was first launched in March 2019 by Acces. Co., Ltd. It is lauded for its focus on high level design, quality, concept, and affordable pricing by both the wealthy clients of the rich Ginza area as well as foreign visitors and tourists.

JAPAN DENIM is also collaborating with numerous other distinguished international brands this time around too, including DENHAM.

If you're in Tokyo for summer, don't miss out on their exclusive line-up.

Information

JAPAN DENIM

Running: August 26, 2020 – September 22, 2020

Location: GINZA SIX 4F – POPUP SPACE

Address: 6-10-6 Ginza, Chuo-ku, Tokyo
Opening Hours: 10:30-20:30

Participating Brands: 16 (Women's Items: 18 | Men's Items: 10)

Official Website: ​https://www.japandenim.jp/collection/

Red Bean Paste Shaved Ice & Seasonal Products at Ginza Sony Park This Summer

Ginza Sony Park has announced a range of seasonal items and food for Summer 2020.

Toraya Cafe・An Stand

Red Bean Paste Shaved Ice with Matcha & Rice Flour Dumplings | Small ¥841, Regular ¥901 (Tax Included) | Ginza Park Floor B3F | Available: Until September 29, 2020

Loaded with red bean paste and in-house made honey, this limited edition shaved ice is served with matcha sweet bean jelly made with Uji matcha.

Red Bean Paste Shaved Ice with Cointreau & Coffee | ¥540 (Tax Included) | Ginza Park Floor B3F | Available: Until September 17, 2020

This one's for the grown-ups, served with Cointreau and Hawaiian coffee.

An (Red Bean) Paste – Raspberry | ¥864 (Tax Included) | Ginza Park Floor B3F | Available: Until Late August 2020

Enjoy a raspberry version of the bean paste for yourself which has been mixed with brown cane sugar.

THE CONVENI

CHECKER SHOPPER BAG | ¥7,700 (Tac Included) | Ginza Park Floor B1F

THE CONVENI is selling a checked shopper  bag made from thin PVC so that it does not get dirty easily and also makes it waterproof. The bag, which bears the name of the store, also has pockets inside the bag.

Ginza Sony Park Art Walk

SHUN SUDO – "ART IN THE PARK"

Left: NAIJEL GRAPH | Right: SP. by yuko mohri (Available until August 26)

Ginza Sony Park will also display a range of large-scale art including SHUN SUDO's wall art ART IN THE PARK, work from NAIJEL GRAPHIC, and more.

BOTTEGA VENETA 'THE CHAIN' Exhibition Image | August 16, 2020 – August 30, 2020

A huge installation art piece called THE CHAIN by BOTTEGA VENETA will be displayed on the rooftop for a limited time. This installation piece has been taken around the world, and serves as a message of strength and connection to people during the COVID-19 pandemic.

Ginza Sony Park 2nd Anniversary


Free stickers will be handed out until August 16, 2020 to celebrate the 2nd anniversary of Ginza Sony Park, which has delivered unique forms of entertainment to Tokyo's district of Ginza.

Information

Ginza Sony Park
Address: 5-3-1 Ginza, Chuo-ku, Tokyo
Opening Hours: 11:00-19:00

*Reduce hours. Usual hours are 10:00-20:00.

Official Website: https://www.ginzasonypark.jp/

SHISEIDO Opens First Global Flagship Store in Tokyo's Ginza District

SHISEIDO opened its first-ever global flagship store in Ginza, Tokyo on July 31, 2020.

Since its founding in Ginza, the SHISEIDO brand has been fusing art and science, representing Japanese Beauty. Today, it offers a wide range of products in 88 countries and regions around the globe. SHISEIDO skincare and makeup aims to reveal and express people's beauty on the outside, empowering them with confidence and vitality. For SHISEIDO, it is that outer beauty that brings to light your inner beauty, a notion that's centred around the brand's concept of feeling "ALIVE with Beauty," something they say is achieved when beauty blooms from both the outside and inside.


SHISEIDO GLOBAL FLAGSHIP STORE follows this mantra of "ALIVE with Beauty" which it will promote to those visiting Ginza, be they Japanese or foreign. The store's design concept is "Japanese Digital Garden" which encapsulates the image of a Japanese-style garden—something which symbolises the Japanese sense of beauty as well as nature. It will be inspired by Japanese paper, trees, and Nishijin silk fabrics, and will incorporate flowing music and lighting.

Digiskin Tester (Makeup)

SHISEIDO GLOBAL FLAGSHIP STORE is a beauty experience that combines human touch with the latest technology. The shop caters to a multitude of beauty needs and lifestyles. Simply by taking a photo of yourself, the Digiskin Tester will find the perfect shade of SHISEIDO foundation for your skin from 30 colours. This instant tester can be combined with one-on-one counselling with the staff so you can find the right products for you.

SHISEIDO Ultimune™

SHISEIDO Ultimune Power Infusing Concentrate N – Ginza Flagship Store Limited Edition (75ml) | ¥16,000 (Before Tax) *Available in-store only

The building consists of three floors serving all things SHISEIDO, from their full line-up of makeup and skincare products to items exclusive to the flagship store.

They are taking all the necessary precautions against the spread of COVID-19 so that customers can continue to enjoy the beauty experience. This includes practicing social distancing, providing alcohol gel, disinfecting tester products, having staff and customers wear masks, and so on.

Ultimune Essence Auto-Tester

Customers can use special dispensers set up in-store which lets them try out products without having to come into physical contact with other people.

SHISEIDO has also launched a "virtual store" on its official website so that customers can still enjoy SHISEIDO GLOBAL FLAGSHIP STORE from the comfort of their own home. Customers use VR to walk around the shop and watch help and advice videos on makeup.

Discover your inner and outer beauty at SHISEIDO GLOBAL FLAGSHIP STORE in Ginza.

Information

SHISEIDO GLOBAL FLAGSHIP STORE
Address: Hankyu Hanshin Ginza Bldg., 3-3-13 Ginza, Chuo Ward, Tokyo
Grand Opening: July 31, 2020

Official Website: www.shiseido.co.jp/ginza