Enjoy a Matcha Afternoon Tea at InterContinental The Strings Tokyo
InterContinental The Strings Tokyo is planning to serve up a matcha afternoon tea for a limited time only at the hotel's Dining Room restaurant.
The Dining Room is a restaurant at the hotel by the waterside lit up by natural light. Their seasonal afternoon tea calls to early summer, decorated with fresh green tea and desserts.
The chef's recommended item is the Matcha Panna Cotta, made with strained bean paste and brown sugar syrup.
As well as that, there's the bite-sized Matcha Tartelette which perfectly fuses matcha chocolate with yuzu giving it great taste and scent. The Matcha Tapioca Drink is a palette-cleansing dessert drink with a refreshing summertime flavour.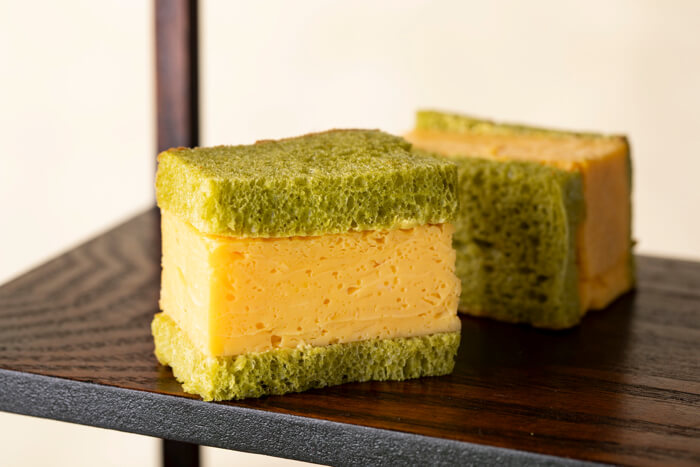 If it's savoury you're after, there's the Matcha & Egg Sandwich which combines matcha flavoured bread and Japanese egg.
Don't miss out on this perfect summer season matcha afternoon tea!
■InformationMatcha Afternoon Tea
Address: The Dining Room, InterContinental The Strings Tokyo, Shinagawa East One Tower 26F-32F, 2-16-1 Konan, Minato, Tokyo
Running: June 1, 2018―July 31, 2018
Time: Slot 1 – 3:30pm-5:30pm (Last Orders 5:00pm) / Slot 2 – 4:00pm-6:00pm (Last Orders 5:30pm)
Price: Weekdays ¥4,000 / Weekends & Holidays ¥4,500 (+tax and 13% service charge)
Bonus: Book online at the official homepage to receive a special price and sparkling wine.
Website: https://intercontinental-strings.jp/restaurant/news/detail.php?no=MTI0
RELATED ENTRIES
Matcha Flavoured Caffè Latte to be Released by Japan's Popular Chilled Coffee Cup Brand

Mt.RAINIER is launching a matcha flavoured caffè latte in Japan for a limited time starting from April 21, 2020.

Mt.RAINIER launched in February 1993 as a pioneering brand of chilled coffee in a cup. Since then, the company has introduced countless flavours which retain the authentic quality of a drink you would sip on in a cafè. With the number of people working from home rising, Mt.RAINIER is looking to be an easy grab for its customers to refresh and relax them during this time.



With the Olympics being delayed until next year, 2021 is the new year expected for Japan to be in the spotlight. With many people interested and becoming interested in Japanese culture, including the Japanese themselves, the market for providing products to enjoy Japan and its culture is expected to grow. Mt.RAINIER is hopping on board this train with its new "Nippon Color Vibes" drinks series which will include beverages that capture the vibe of Japanese culture. The first drink in the line was cherry blossom flavoured, and the upcoming entry is matcha.


The Mt.RAINIER Matcha Caffè Latte blends together matcha made from leaves carefully selected by tea experts with milk and a shot of espresso.

Information

Mt.RAINIER Matcha Caffè Latte

Price: ¥150

Release Date: April 21, 2020

Location: Everywhere in Japan

Official Website: https://www.mtrainier.jp/nipponcolorvibes/

*The Mt.RAINIER Matcha Caffè Latte will be featured on the website from April 21, 2020 at 11:00 A.M. (JST)

Glorious New Matcha Desserts to Arrive at Patisserie SATSUKI in Tokyo, Osaka, & Makuhari

Three branches of Hotel New Otani's Patisserie SATSUKI in Tokyo, Makuhari and Osaka are releasing two new matcha desserts made from Kyoto's famous Uji matcha on May 7.

New Edo Matcha Shortcake: Melt-in-the-mouth moments guaranteed

New Edo Matcha Shortcake – ¥1,200 (Before Tax)

This tempting matcha shortcake has vivid and breathtaking cross-sectioned layers of ingredients. One sponge is made from a special kind of egg from chickens raised on a diet of organic genmai rice, and the other sponge is made using matcha and refined Japanese sugar. Squished between the sponge is smooth and mouth-melting almond milk cream and subtly sweet soy milk white ganache, as well as the centrepiece of it all: rich Uji matcha custard cream. It's also stuffed with brown sugar red bean paste sprinkled with salt from Aogashima, brown sugar jelly, and chewy rice flour dumplings, creating a mix of complex and subtle flavours. A refreshing touch is added by the lychee, and everything's topped off with a luxurious matcha macaron.

New Edo Matcha Roll: A multitude of flavours

New Edo Matcha Roll – ¥1,000 (Before Tax) *Available at Tokyo and Makuhari branches only

This pure white roll is also made with the special eggs from the genmai rice-raised chickens. It's filled with rich Uji matcha cream, matcha arrowroot from longstanding Japanese shop Funabashiya which has been around 1805, refreshing agar-agar, brown sugar red bean paste sprinkled with salt from Aogashima, soy milk white ganache, chewy rice flour dumplings, and fresh lychees. New flavours await at every bite of this incredible delight which fuses Japanese and Western flavours.

Information

New Edo Matcha Shortcake / New Edo Matcha Roll

Released: May 7, 2020

Hotel New Otani Tokyo
Address: Patisserie SATSUKI, The Main Lobby Floor, 4-1 Kioichō, Chiyoda, Tokyo
Telephone Reservations: 03-3221-7252 (11:00-21:00)

Official Website: https://www.newotani.co.jp/en/tokyo/


Hotel New Otani Makuhari
Address: Patisserie SATSUKI, Lobby Floor, 2-120-3 Hibino, Mihama, Chiba, Chiba Prefecture
Telephone Reservations: 043-299-1639 (10:00-21:00)

Official Website: https://www.newotani.co.jp/en/makuhari/


Hotel New Otani Osaka
Address: Patisserie SATSUKI, Lobby Floor, 1-4-1 Shiromi, Chuo, Osaka, Osaka Prefecture
Telephone Reservations: 06-6949-3298 (10:00-20:00)

Official Website: https://www.newotani.co.jp/en/osaka/

McDonald's Japan to Release Custard Pudding Flavoured McShake

McDonald's Japan is teaming up with Ezaki Glico to bring Glico's popular "Pucchi Purin" custard pudding dessert to McDonald's McShake®. The "Pucchin Purin McShake" will be released at all McDonald's branches around Japan for a limited time starting on April 13, 2020.

The collaboration comes at the right time as Glico has revamped its popular Pucchi Purin dessert.

The new Pucchin Purin McShake incorporates everything that's delicious about McShake, including its creamy texture and subtly sweet taste, and combines it with the milky Pucchi Purin pudding with all its caramel goodness, creating a drinkable dessert.




It also comes with some additional caramel sauce (available while supplies last) which only adds to the tempting sweetness of the drink. Add as much or as little as you like.



Pucchin Purin McShake is available in a small only, with cups featuring an original design. This is a must-try for fans of McShake and Japanese custard puddings, known as purin.

Mister Donut Japan to Launch New Matcha Doughnut Series

Mister Donut Japan is set to release a new limited line of matcha doughnuts in collaboration with Gion Tsujiri and Toshi Yoroizuka at all branches in Japan from April 10, 2020.

Following the success of Mister Donut's previous collaborations with the two companies, named "misdo meets Gion Tsujiri" and "misdo meets Toshi Yoroizuka" respectively, this new collaboration sees all three companies come together for the first time to co-develop the matcha doughnuts. The triple team's matcha creations are the fitting way to celebrate Mister Donut's 50th anniversary as Gion Tsujiri brings the best Uji matcha from Kyoto and Uji-born pastry chef Toshihiko Yoroizuka brings his skill set.

Pon de Ring Uji Matcha Chocolate Almond

The classic chewy Pon de Ring laced with Uji matcha and coated in chocolate. It's finished with a sprinkling of Uji matcha powder and crunchy almonds.

Pon de Ring Uji Matcha Milk Crunch

The matcha-ness is turned up with this Pon de Ring, which is not only mixed with Uji matcha, but coated with Uji matcha chocolate. It's served with a snowfall of milk crunch pieces., highlighting the velvety texture of the doughnut while adding crunch.

Pon de Ring Uji Matcha & Chocolate Cream

This doughnut is made into a sandwich, with Uji matcha whipped cream and chocolate cream. The Uji matcha chocolate adds a richness to the overall flavour.

Pon de Ring Uji Matcha Doughnuts

Running: April 10, 2020 – Early June 2020

Available: At most Mister Donut branches in Japan

Tiramisu Chocolate Whip

The dough of these tiramisu doughnuts are combined with cocoa. This one is filled with chocolate whipped cream, a tiramisu, and milk crunch pieces for an amalgamation of tasty flavours and textures.

Tiramisu Uji Matcha Whip

The chocolate whipped cream of the previous doughnut is replaced with Uji matcha whipped cream for this luxurious delight. The cream is also embedded with almonds.

Uji Matcha Chocolate Pie

The name speaks for itself: a lovely layered pie of Uji matcha chocolate and chocolate cream.

Tiramisu Doughnuts & Chocolate Pie

Running: April 10, 2020 – Early May 2020

Available: At most Mister Donut branches in Japan

McDonald's Japan Reveals New Matcha Lattes & Frappes Releasing at McCafé by Barista

McDonald's Japan is releasing four matcha drinks at McCafé by Barista cafes in Japan from April 8: the "Strawberry Rice Flour Dumpling Matcha Frappe," "Matcha Latte Frappe," "Iced Matcha Latte," and "Matcha Latte."

The Strawberry Rice Flour Dumpling Matcha Frappe is a new drink by McDonald's which combines the bitter flavour of matcha powder with sweet-tasting strawberries. It's topped with a creamy strawberry whipped cream and mixed with tasty milk to create a matcha frappe. It's also topped with almonds, sliced strawberries, and shiratama, which are Japanese rice flour dumplings. It's an explosion of flavours that bring together the refreshing taste of the strawberries with the full bodied flavour of the matcha.

  

The base of the cool Matcha Latte Frappe beverage is matcha powder made using famous Uji matcha from Kyoto and milk which brings sweetness and richness to the drink. It's finished with whipped cream and a generous sprinkling of matcha powder. The contrast between the white whipped cream and deep green matcha powder makes for a delicious frappe with a Japanese taste.

The Iced Matcha Latte and Matcha Latte too are made with Uji matcha powder and are made with cold milk and hot foamed milk respectively. The milk brings out the richness of the drinks, while the whipped cream with the iced beverage makes for a perfect match with the matcha.

Information

Strawberry Rice Flour Dumpling Matcha Frappe

Matcha Latte Frappe

Iced Matcha Latte

Matcha Latte

Release Date: April 8, 2020

Available: McCafé by Barista branches in Japan

McDonald's Japan Official Website: http://www.mcdonalds.co.jp/

These Breathtaking Doughnuts Will Turn Your Home Into an Authentic Cafe Experience

With most of us cooped up indoors, that desire to go and relax in a cafe with some coffee and cake just keeps on growing. "gmgm," a doughnut shop in Koenji, Tokyo that specialises in "flower doughnuts," is very aware of this, and so they opened an online shop on Saturday to allow for people to enjoy that authentic cafe experience from their own home.

gmgm, the flower doughnut shop

Nana Yui, an artist of dried flower art, opened gmgm in June 2019 as the sister store to HANABAR, a bar in Ikebukuro, Tokyo where drinks are served topped with beautiful dried flower art. At gmgm, the beautiful flower art combines harmoniously with the antique furniture and decor. It's a popular doughnut shop whose doughnuts are beautiful enough to be given as gifts.

Earl Grey x Rose: ¥500

Cream Cheese Strawberry x Safflower: ¥500

The doughnuts gmgm is offering to ship out on their website include their five regular doughnut flavours and some limited-time flavours, all of which are nothing short of cute works of art.

Customers who order on the shop by April 30 will also receive a free dried flower and a tea turns blue. Those who order more than 8 will receive that plus a pressed viola flower you can eat.

You can also make ice cubes with flowers in them and set your table like in the cafe's photos for a really luxurious tea time!

Information

gmgm

Address: 3-60-10 Koenjiminami, Suginami, Tokyo

Opening Hours: [Weekdays] 14:00-20:00 / [Weekends & Public Holidays] 12:00-20:00

Closed: Mondays
TEL: 03-6877-0537

Official Website: https://www.gmgm.info

Ornament-Like Cake Parfaits Now Being Baked Up at Pascal Le Gac Tokyo in Akasaka

Pascal Le Gac Tokyo is the first overseas branch of internationally-recognised French-based chocolate company Pascal Le Gac which released some breathtaking new desserts to its menu on Wednesday.

Chocolate Parfait Flurry / Phrase Parfait Flurry

The original Parfait Flurry desserts are made in the image of a bloomed flower. When they were released back in April 2019, they instantly garnered attention across social media and news websites for their gorgeous design. Pascal Le Gac Tokyo has brought them back to the menu, this time in the form of cakes.

Cakes that are like parfaits

The new desserts take the same concept of the original parfaits, but instead turns them into cakes. But that doesn't simply mean taking the parfait ingredients as they are and turning them into a cake. Rather, the cakes recreate the taste of the parfaits, so it's like eating the real thing. The wine glass that the parfaits were served in have been recreated using icing to give that shiny effect, and the chocolate flowers have been cut thin so they are easy to eat.

Chocolate Flurry – ¥864 (Tax Included)

Starting from the bottom upwards, the Chocolate Flurry is layered with chocolate cookie pieces, chocolate flavoured almond sponge, chocolate cream, chocolate mousse, cacao flavoured vanilla cream, more chocolate cream, dark chocolate, milk chocolate, and chocolate glaçage. Every part of this art piece is made with cacao.

Phrase Flurry (Tax Included)

Starting from the bottom upwards, the Phrase Flurry is layered with pistachio cookie pieces, almond sponge, pistachio mousse, strawberry mousse, lychee jelly, strawberry compote, raspberry flavoured fresh cream, strawberry chocolate, and red glaçage. The marriage of strawberry, lychee, and pistachio flavours is nothing short of heavenly.

*Please note that opening hours and closures are subject to change depending on the situation of the coronavirus outbreak. Check the cafe's official website for the latest details.

Information

Pascal Le Gac Tokyo
Address: 2-12-13 Akasaka, Minato Ward, Tokyo
Opening Hours: [Weekdays] 10:00-20:00 (Last Orders 19:30) / [Weekends] 10:00-18:00 (Last Orders 17:30)

Closed: Sundays

Access: 5-minutes on foot from Exit 2 of Akasaka Station (via Chiyoda Line) / 1-minute on foot from Exit 11 of Tameike-Sannō Station (via Ginza and Namboku Lines)

TEL: 03-6230-9413

Official Website: http://www.legac-chocolatier.jp/

Kaori's Easy Recipe: Learn to Make a Toy Story's Little Green Men Japanese Parfait

With just a small bit of ingenuity, turn everyday food into something cute using Kaori's easy recipe! With a few simple ideas, an ordinary recipe magically transforms into a cute dish.

We're all locked up at home right now as a result of the coronavirus pandemic, and so I want to show you a fun character ice cream recipe that can be made with things you have at home! In this recipe, we'll learn how to make a Japanese parfait made in the image of the Little Green Men from Toy Story. This recipe is taken from the recipe book Disney Tsum Tsum Sweets Recipes.

Ingredients

Matcha Ice Cream

Chocolate Pens

Fruit

Toppings of your choice, such as red bean paste or soy flour

1.

Draw the eyes, ears, and antennae of your little green men onto a baking sheet using a chocolate pen. Place into the freezer to chill.

2.

Let the ice cream come to room temperature so it's easier to scoop, then scoop out with a round ice cream scoop.

You can get an ice cream scoop from a dollar store. If you don't have one, place the softened ice cream into something round, and then let it harden again in the freezer. Afterwards, remove and place it into some cling film to shape it roundーthe same method you use for making onigiri rice balls in Japan. Then let it solidify in the freezer once more.

3.

Before letting your ice cream from Step ② fully solidify, first place on the face parts from Step ①. If your ice cream is completely solidified and not soft enough, the parts will break when you try to fix them on, so make sure to take note. Once the parts are on, place into the freezer to harden. By doing this, the eyes, ears, and antennae will affix to the head.

4.

In the recipe book, they top their parfait with rice flour dumplings, but I'm using the outer part of a large daifuku for my toppings. It's something I saw on the TV recently.

Add a tablespoon of granulated sugar and two tablespoons of potato starch into a bowl and slowly add hot water until it becomes transparent. This is a super easy way to make gyuhi, a type of soft Japanese confectionery like mochi and daifuku.

5.

Add the gyuhi on top of the red bean paste and top with soy flour.

6.

Add your Little Green Man and fruit of your choice, then tuck int!

Kaori invites you into her world of character-themed food dishes in her recipe series. Be sure to check out her Instagram where she has uploaded many pictures of her character dishes!

©Disney

Kaori Kubota (@kaopan27)
I live in Hokkaido and I love to make character themed foods, desserts and pastries♡

I want to see my family smile, so I enjoy putting in a bit of effort to make character foods and changing food into something cute♡

You can see more of my character foods and character bento boxes on my Instagram page→@kaopan27

Information

ディズニーツムツムのスイーツレシピ

価格:¥1,000(税込)

販売先:amazon、楽天サイト他

Sanrio's Adorable Pompompurin and Cinnamoroll Characters Turn Into Tasty Desserts at Convenience Stores in Japan

Confectionery company Domremy has baked Sanrio's popular characters Pompompurin and Cinnamoroll into delicious desserts which released at supermarkets and select convenience stores in Japan on April 1. The desserts include "Pompompurin Tart," "Pompompurin Crepe," and "Cinnamoroll Parfait."

The desserts are also wrapped in cute packaging with designs of the characters, making it look like Pompompurin and Cinnamoroll really have been turned into tasty treats!

Pompompurin Tart

This homemade tart has an eggy flavour to it, with Purin's cute face and butt plastered on both the front and back. There are four possible facial expressions you can get your hands on.

Cinnamoroll Parfait

The custard mousse in this parfait is laced with strawberry whipped cream, and our little snug Cinnamoroll is made from milk pudding and more whipped cream. There are three possible facial expressions to find.

Pompompurin Crepe

The Pompompurin crepes are filled with whipped cream, Japanese custard pudding, and caramel sauce. There are four different packaging prints to find, all showcasing just how kawaii Pompompurin can be.

Information

Pompompurin Tart / Pompompurin Crepe / Cinnamoroll Parfait

Released: April 1, 2020

Available: Supermarkets and select convenience stores in Japan

Domremy Official Website: http://www.domremy.com/

Doremo LeTAO: Strawberry Pancakes Whipped Up For Spring at Popular Cafe Near New Chitose Airport

Doremo LeTAO has released a new pancake flavour called "Very Berry" for the spring season which tops the cafe's popular pancakes with strawberries and raspberries.

What is Doremo LeTAO?

Doremo LeTAO is about 7-minutes by car from New Chitose Airport in Hokkaido. This desserts cafe makes use of its almost 5,300m² space to pack in all the charm of the brand. Its concept is "Sweets Resort" with which it whips up everything from authentic homemade pastries made using Japanese white birch yeast, cakes and cheesecakes to eat in or take away, soft-serve ice cream which is served all year round and is made with milk from Jersey cattle and cheese, and more.

It also serves melt-in-the-mouth pancakes and seasonal parfaits, as well as meals too like their original Beef Stroganoff which is made with beef fillet and local Hokkaido ingredients. They even serve pasta which is made from 100% "yumechikara" Hokkaido wheat.

Very Berry Pancakes – ¥1,600 (Before Tax) / With Drink – ¥1,930 (Before Tax)

Doremo LeTAO's pancakes have been a hit with customers ever since they entered the menu line-up and never fail to boast the true cookery craftsmanship of their chefs. Each pancake takes about 20 minutes to make, and flavours range from classics to exclusive ones each month. At Doremo LeTAO, it feels like they drop a tasty new strawberry pancake on us every year, and this year it's the rich berry-topped "Very Berry" which combines strawberries with raspberries, and it's thanks to the cheese flavour in their pancakes that it all comes together so well.

Topped with sliced strawberries, sorbet, and a drizzle of sauce, these really are the pancakes of the gods, and they're available this spring only.

Information

Doremo LeTAO

Address: 6-1-1 Asahicho, Chitose, Hokkaido

Opening Hours: 10:00-18:00

No Fixed Holidays

Official Website: https://www.letao.jp/global/en/

Cute Pompompurin Puddings to be Released in Collaboration With Pastel

Desserts brand Pastel is collaborating with popular Sanrio character Pompompurin to release a selection of puddings at Pastel stores around Japan for the whole month of April.

Pastel prides itself on the smooth texture of its purinーa type of Japanese custard pudding. The company will celebrate Pompompurin's birthday, which falls on April 16, with a line of 4 adorable Pompompurin desserts.

Pompompurin's Mini Pudding – ¥380 (Before Tax)

The classic style of Japanese custard pudding, smooth and topped with whipped cream. It's finished with a cute sprinkled design of Pompompurin.

Soft and Fluffy Pompompurin – ¥450 (Before Tax)

Pompompurin is looking cute in this one as he pokes his head out of the caramel-drizzled and marshmallow-topped pudding.

Pompompurin's À La Mode – ¥600 (Before Tax)

Served in an original design cup branded with Pompompurin's adorable face, this à la mode includes a pudding topped with an orange slice and cherry.

Pompompurin's Chiffon – ¥2,200 (Before Tax)

This fluffy chiffon cake is about 15 meters across in size, and is made with pudding cream, glazed in caramel sauce, and topped with a Pompompurin who's just taking a little rest. *Available on weekends only

Shopper Bag Design (Available while supplies last)

When you order any of these desserts, you'll receive an exclusive Pastel x Pompompurin collaborative bag which makes for a great gift or souvenir to friends.

Don't miss out on these tasty Pompompurin treats.

Information

Pastel x Pompompurin Collaboration

Running: April 1, 2020 – April 30, 2020

Location: Pastel stores in Japan

Pastel Official Website: http://pastel-pudding.com

See 3,000 Rhododendrons in Full Bloom at the Tsutsuji Garden by Lake Ashi in Hakone

May is the most colourful time of the year at Hotel de Yama near Lake Ashi in Hakone, when a total of 3,000 rhododendronsーcomprised of 30 different typesーbloom their beautiful flowers in the large Tsutsuji Garden, where one can enjoy a great view of Mount Fuji and Lake Ashi.

Tsutsuji Garden at Hotel de Yama

"Tsutsuji" is the Japanese word for rhododendron. The Tsutsuji Garden at Hotel de Yama was once the villa of Koyata Iwasaki, "the fourth and last president of a unified Mitsubishi." During that time, numerous varieties of rhododendrons were planted in the garden, which have since been maintained. There are plants amongst them that are over 100-years-old, ones that tower over the human stature, and more; with petals that bloom pink, red, purple, and white.

A combined view of the kaleidoscopic rhododendrons and Mount Fuji

The staff who are experts on the garden have set up two photo frame stands in two of the best spots in the garden for taking picturesque photos. Snap some Instagrammable and memories with the colourful rhododendrons and Mount Fuji together.

Rhododendron Desserts: Saison a colorier – ¥1,634 / Tea Set – ¥2,360 (Before Tax)

Salon de thé Rosage, the dessert restaurant that sits in front of the hotel, is serving up a new special dessert called "Saison a colorier" in line with the full bloom of the rhododendrons. It captures the colourful pink, red, white, and purple appearance of the flowers, and looks like a mini version of the hotel's garden on your plate. The main part of the dessert is the tea mousse, which has a bright red colour as it is coated beautifully in a strawberry puree nappage. The tea used in the mouse is an original rhododendron blend exclusive to the restaurant.


The white rhododendron dessert is a macaron that's filled with raspberry sorbet. The red which contrasts with the white is a rhododendron milk tea cream and fresh raspberries. The rest of the plate is adorned with pink jelly and edible flowers. The perfect afternoon tea to finish off your time at Tsutsuji Garden.