On The Umami is located in Shinjuku Marui which focuses on 'umami', one of the five flavours alongside salty, sweet, sour and bitter. They have just released a new soft serve ice cream that is made with Guernsey milk and three kinds of kelp dashi.
Guernsey milk is also gold 'golden milk'. It has high nutritional value and a rich yet refreshing taste. It's mixed with three different kinds of kelp dashi: the slightly sweet makonbu , the flavoursome rishirikonbu, and the full-bodied rausukonbu. This combination makes for a unique soft serve flavour that really works.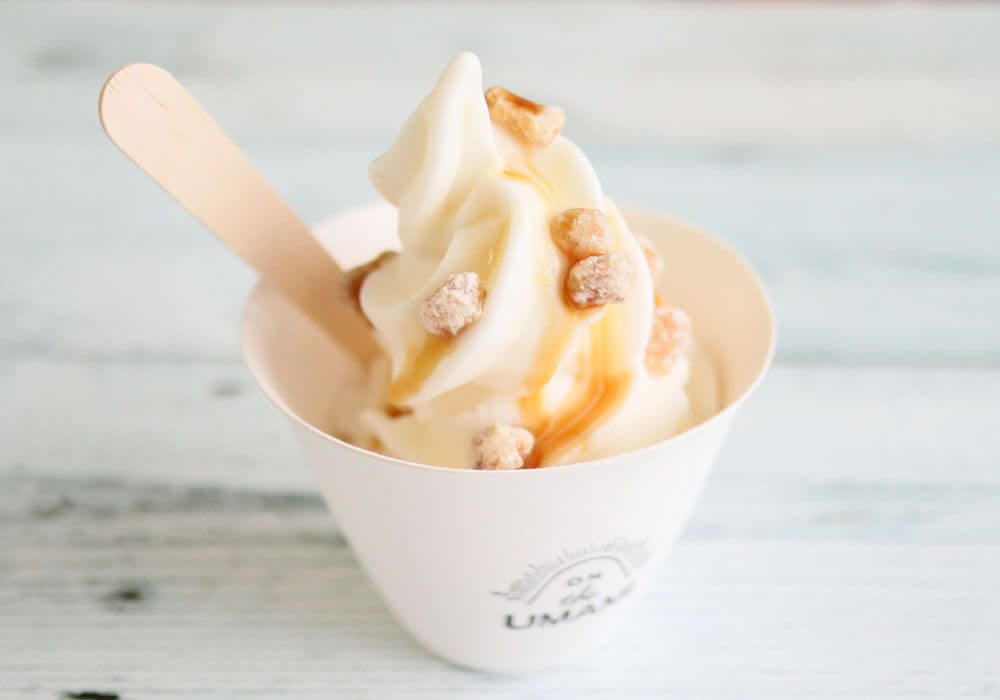 The milk comes from the island of Guernsey in the Channel Islands. There aren't many Guernsey cattle in the world. In Japan there's only around 300. When compared to the Holstein Friesian cattle, you only get about half the amount of milk, making it very rare. The fresh milk used at On The Umami comes from the 20 or so Guernsey cattle in Niigata Prefecture's city of Nagaoka.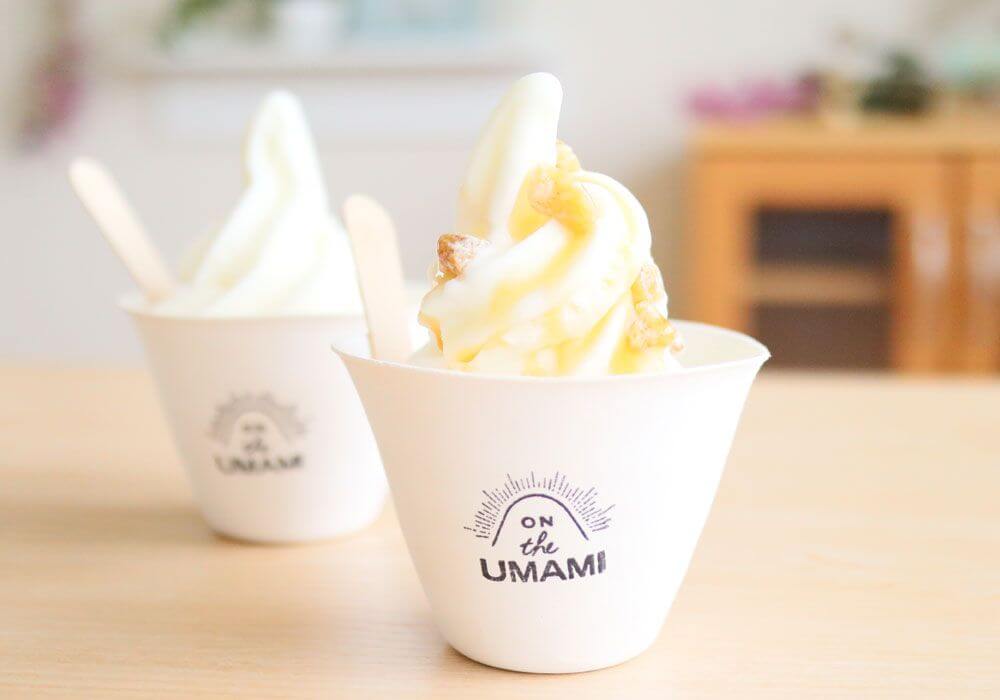 The restaurant will also sell mitarashitatare and sake lees walnut toppings from June 21. The mitarashitatare is made using honkarebushi dried bonito from Japan which will give your ice cream an even stronger flavour. No chemicals or additives are used so children can enjoy eating them without worry too. The sake lees walnut topping is made with walnut powder from Japan. The texture goes perfectly with the delicious taste of the milk. The walnuts contain omega 3 and antioxidants. They also have reduced sugar content and are gluten free.
This ice cream sounds pretty good for you, so be sure to try it for yourself!
■Information
Guernsey Milk & Kep Dashi UMAMI Soft Cream
Location: On The Umami (Shinjuku Marui Honkan 5F)
Price: ¥400 (Tax Included), +¥50 for toppings
*Toppings available from June 21.
Website: http://www.on-the-umami.com