Masaki Suda to Perform My Hero Academia's Season 3 Ending Theme 'Long Hope Philia'
Masaki Suda will release his new single Long Hope Philia on August 1, and it's been announced that the track Long Hope Philia (TV Limited) will be used as the ending theme for season three of My Hero Academia from July 14.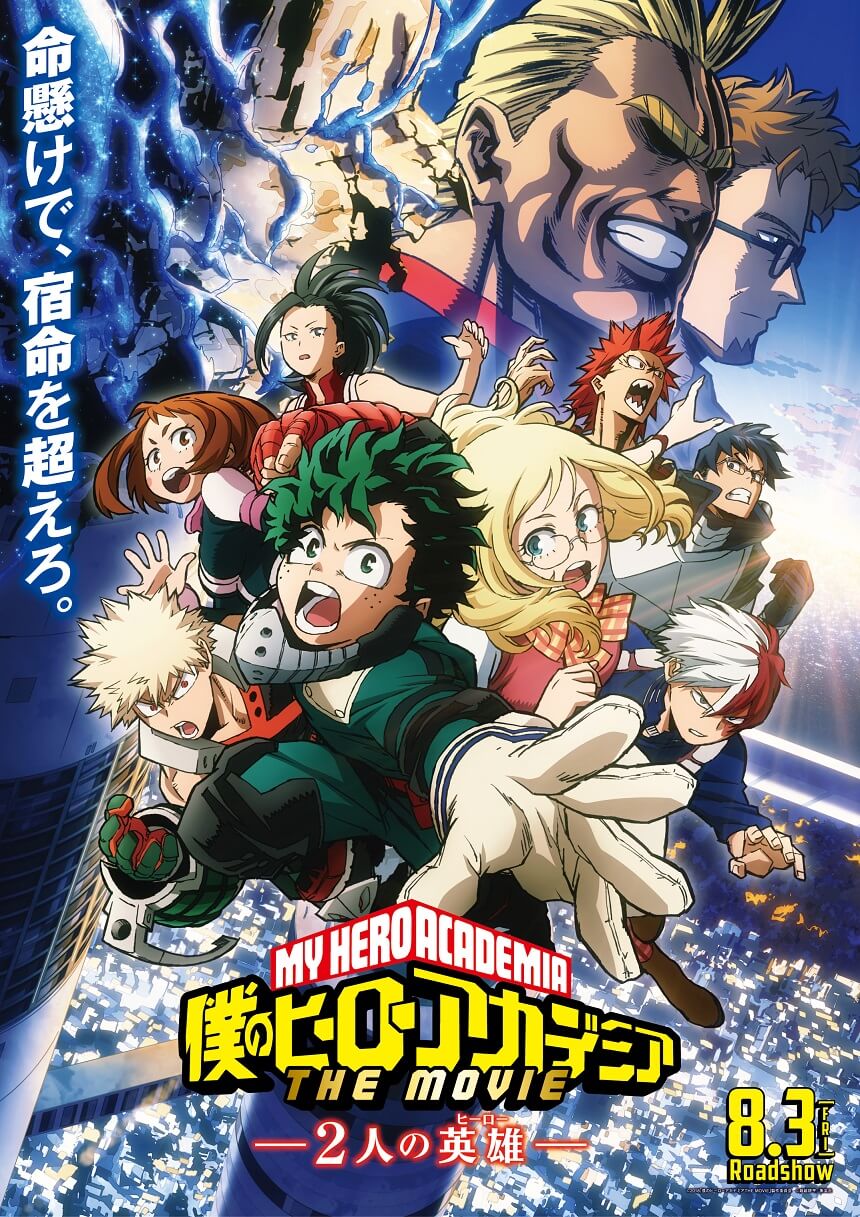 Long Hope Philia will be used as the main theme song for the upcoming My Hero Academia: Two Heroes movie dropping on August 3.  It was composed and written by Hiromu Akita (amazarashi). This is the first time Masaki Suda has been involved with the main theme song for an anime movie. It will be released digitally on July 14 and physically on August 1.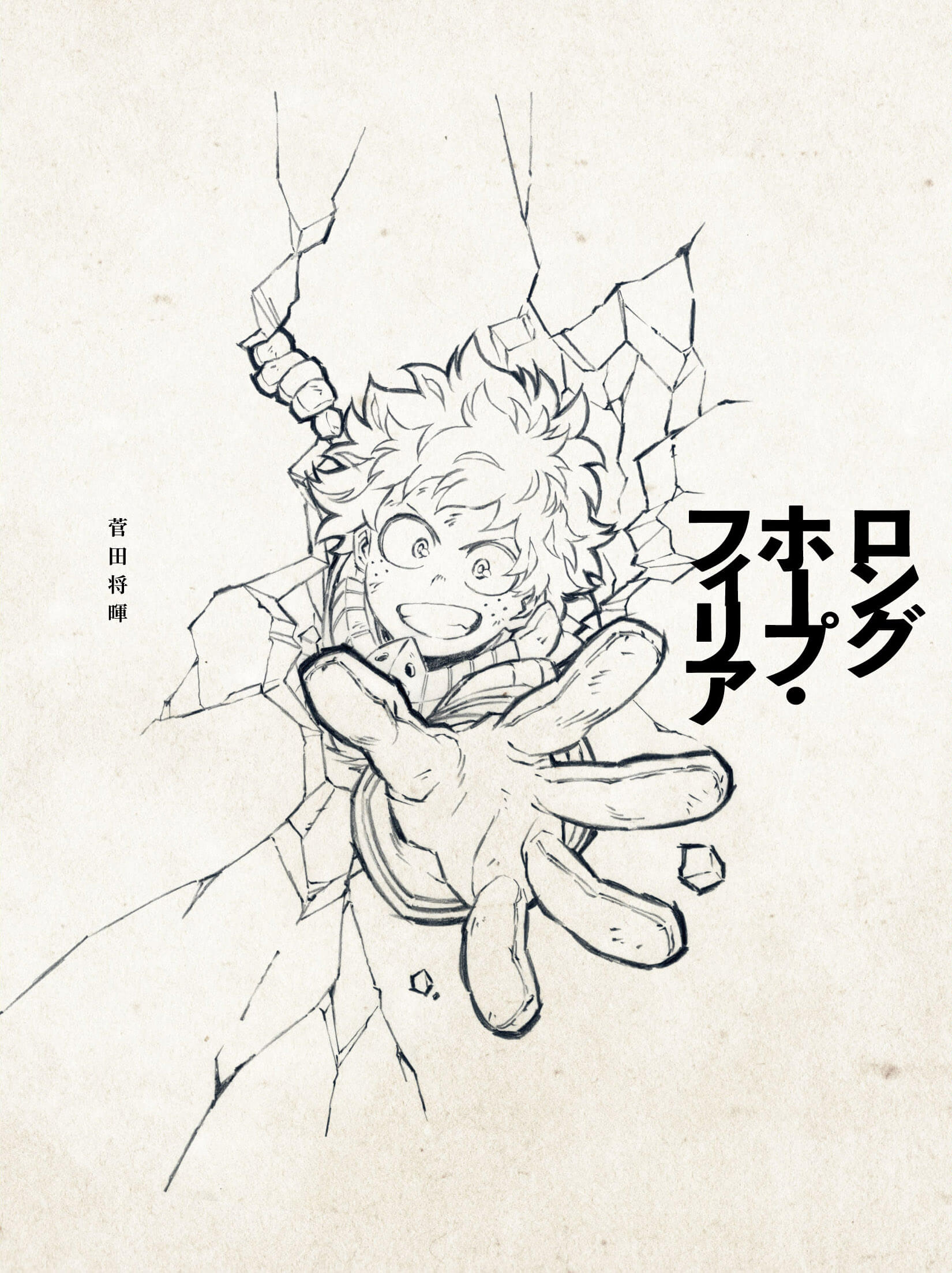 The "TV Limited" version of Long Hope Philia is arranged in a different way to the original, with Suda's voice echoing even deeper. This version will be coupled on the Limited Pressing Edition of the single set to be released on August 1.
The CD covers and tracklist for each edition of the single have also been released. The single includes the song Soft Vinyl Figure with lyrics written by Suda himself. The First Press Limited Edition includes over 40-minutes worth of footage from his solo concert at Shibuya WWW X on February 23, 2018. This is the first time his concert footage has been compiled for release.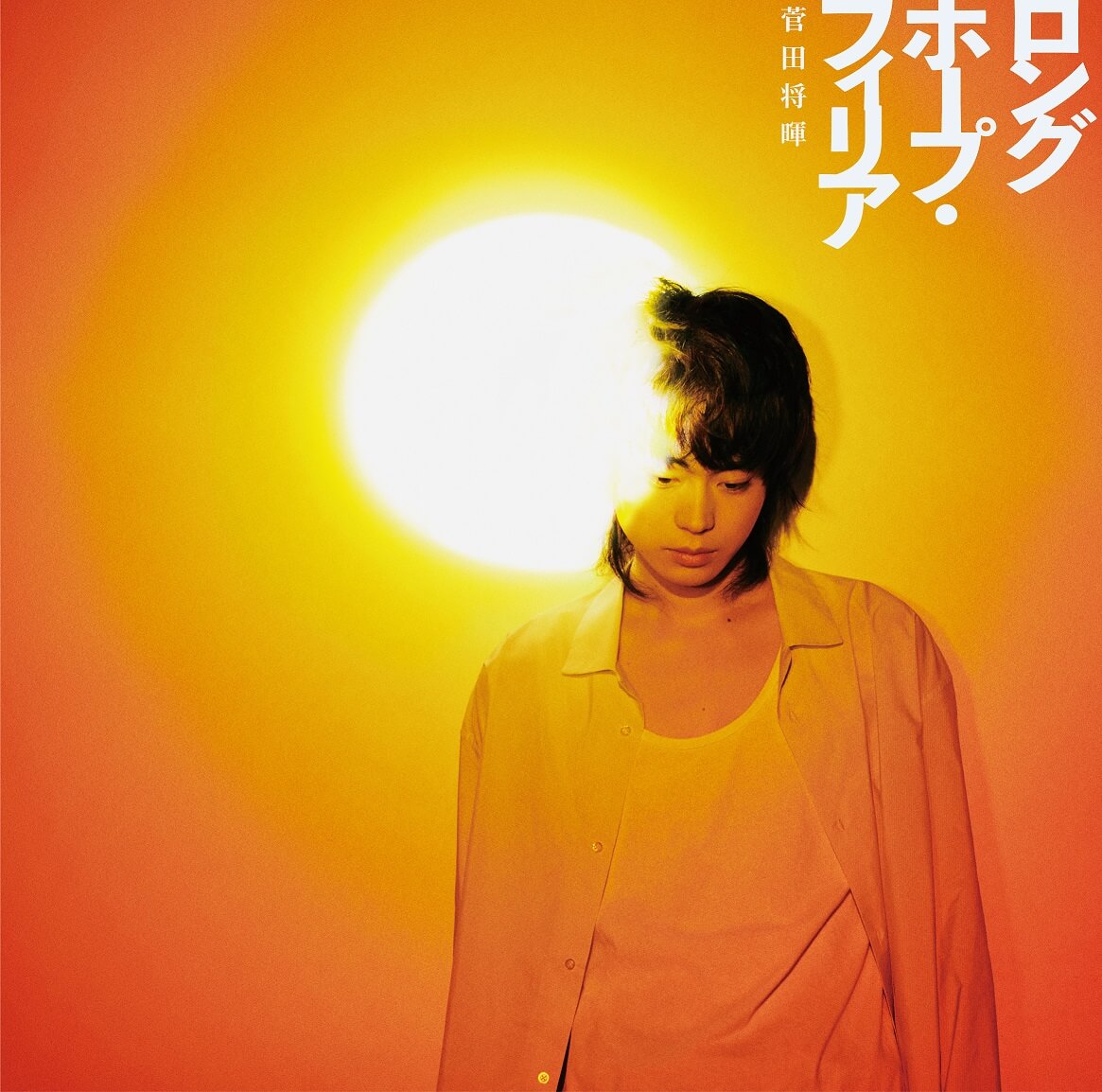 ■Masaki Suda's Comments
"I've read Jump every week since I was young. I've also read My Hero Academia since it was first serialized, so I'm both incredibly honoured and overjoyed as a fan to be singing the ending theme. I've liked the story for a long time, how there are no humans who are able to do anything from the get go, and how anybody can become a hero if they continue to endeavour without giving up. It's a thought that belongs to the series, and I think that the outlook of both the song and story matches perfectly."
Look forward to the song dropping on My Hero Academia on July 14.
RELATED ENTRIES
My Hero Academia Wind Orchestra Concert Announced in Tokyo

After a successful run back in August 2019, the My Hero Academia themed wind orchestra concert is set to return this year with a brand new show at Tokyo Metropolitan Theatre's Concert Hall on July 17.

Yuki Hayashi (Composer)

Daiki Yamashita (Izuku Midoriya)

Nobuhiko Okamoto (Katsuki Bakugo)

My Hero Academia is an ongoing manga series by Kōhei Horikoshi's serialised in Weekly Shonen Jump. It's set in a world where 80% of people have special powers known as "Quirks." In the story, people with Quirks aspire to become heroes to protect people and the society they live in. The fifth season of the series' anime adaptation began airing in February, and a new anime film, My Hero Academia The Movie: World Heroes' Mission, is slated for release this year.

The performance will see orchestral renditions of tracks by Tokyo Kosei Wind Orchestra that have been carefully selected from My Hero Academia's OST, which was originally composed by Yuki Hayashi. This will include popular songs instantly-recognisable to fans such as You Say Run and Watashi ga Kita!!. Hayashi himself will be present at the concert to talk about the songs, and there will even be a talk with Deku and Bakugo's voice actors Daiki Yamashita and Nobuhiko Okamoto.

Information

My Hero Academia Wind Orchestra Concert 2021

Date: July 17, 2021

Times: Doors 13:00 / Start 14:00

Venue: Tokyo Metropolitan Theatre Concert Hall

Ticket Release Date: July 3, 2021
Buy Tickets: http://heroaca-concert.jp


My Hero Academia Kokeshi Dolls Include Deku, Bakugo, Uraraka, and Todoroki

A cute collection of kokeshi dolls inspired by the characters from the anime series My Hero Academia has been released in Japan.

My Hero Academia is an ongoing manga series by Kōhei Horikoshi's serialised in Weekly Shonen Jump. It's set in a world where 80% of people have special powers known as "Quirks." In the story, people with Quirks aspire to become heroes to protect people and the society they live in. The fifth season of the series' anime adaptation began airing in February, and a new anime film, My Hero Academia The Movie: World Heroes' Mission, is slated for release this year.

Kokeshi Dolls | ¥4,400 Each (Tax Included)

The collection of 8cm-tall cute dolls feature designs of Deku, Bakugo, Uraraka, and Todoroki, all of whom are wearing their iconic Hero suits.




Tomura Shigaraki's Hand | ¥3,300 (Tax Included)

The collection also includes a Shigaraki ware cup inspired by Tomura Shigaraki, a Villain in the series.

Todoroki's Buckwheat Noodle Cup & Chopstick Set | ¥4,400 (Tax Included)

It even includes a set based on Todoroki's buckwheat noodle cup and chopsticks. Now you can enjoy your noodles like him!

Orders for this collection are open in Japan until June 23. You can get them at Animate stores, Animate's online shop, and via Movic.

©︎堀越耕平/集英社・僕のヒーローアカデミア製作委員会

※画像は試作品を撮影したものです。実際の商品とは異なる場合があります。
※商品の発売、仕様につきましては、諸般の事情により変更・延期・中止になる場合が御座います。

My Hero Academia x Clorets Collaboration Announced For Japan

As part of a new campaign by Clorets, the chewing gum brand is set to collaborate with the My Hero Academia when it rolls out a new stock of gum tubs on June 7 featuring design from the anime series

The gum tubs come in four My Hero Academia designs

Win prizes as part of the collaboration

My Hero Academia is an ongoing manga series by Kōhei Horikoshi's serialised in Weekly Shonen Jump. It's set in a world where 80% of people have special powers known as "Quirks." In the story, people with Quirks aspire to become heroes to protect people and the society they live in. The gum collaboration features for tub designs for Clorets' Mint Clear Mint Gum.

The designs feature illustrations the main character cast including Midoriya Izuki, Bakugo Katsuki, Uraraka Ochako, Iida Tenya, Todoroki Shoya, Asui Tsuyu, Kirishima Eijiro, Yaotorozu Mmo, Kaminari Denki, and Jiro Kyoka. The designs also feature the main visual for the anime's ongoing fifth season.

As part of the collaboration, Clorets are holding a campaign for fans of My Hero Academia to win a selection of prizes including 30 illustration reprints. Full details will be announced by Clorets at the link below.

©堀越耕平/集英社・僕のヒーローアカデミア製作委員会

My Hero Academia T-Shirt Collection Lets Fans Celebrate Their Favourite Characters in Style

Japanese cut and sewn fashion brand GOOD ROCK SPEED has released a new collection of tees inspired by My Hero Academia, Kōhei Horikoshi's ongoing manga series that's published in Weekly Shonen Jump. The fifth season of the series' anime adaptation began airing last month, and a new anime film, My Hero Academia The Movie: World Heroes' Mission, is slated for release this year.

The collection includes six tees by GOOD ROCK SPEED, a brand known for collaborating with rock bands, films, and more both inside and outside Japan. This however marks its first tie-up with an anime series. The tees feature fashionable designs and are pigment-dyed, giving them a used look. Each features a motif to a different character in the series, which will be instantly-recognisable to My Hero Academia fans, but just stylish t-shirts to others, meaning fans can express their love for the series low-key.

Izuku Midoriya | ¥4,950 (Tax Included)

Izuku Midoriya, also known as Deku, is the protagonist of the story who receives his Quirk from All Might. His tee has his signature move written on the front pigmented in a colour reminiscent of the character.

Katsuki Bakugo | ¥4,950 (Tax Included)

Katsuki Bakugo is Deku's childhood friend, and Stun Grenade is his iconic explosive super move.

Shoto Todoroki | ¥5,950 (Tax Included)

Half-Cold Half-Hot is Todoroki's Quirk, a character whose right side casts ice and left side fire.

All-Might | ¥4,950 (Tax Included)

All-Might, the symbol of peace.

Endeavour | ¥4,950 (Tax Included)

Endeavour is a Pro Hero also known as the Fire Hero.

Eraser Head | ¥4,950 (Tax Included)

Eraser Head is a Pro Hero and the homeroom teacher of U.A. High School's Class 1-A, Deku and the main gang's class.

Masaki Suda Appears in New Mister Donut Japan Commercial

Japanese actor and singer Masaki Suda appeared in a new commercial for Mister Donut which hit Japan last week. The name of the commercial translates to "there's always something good inside the box."

On January 27, 2020, Mister Donut celebrated its 50th anniversary. The doughnut chain boasts around 960 stores in Japan. In their latest commercial, they promote the joy of opening a box of their doughnuts when ordering takeout.

Information

Mister Donuts Commercial
Initial Broadcast: March 25, 2021 (Japan)

My Hero Academia Celebrates Japan's White Day With Cakes and Macarons

Japanese cake company Priroll is celebrating White Day in Japan, the 'sequel' to Valentine's Day, in collaboration with the popular TV anime series My Hero Academia with a collection of cakes and macarons.

There are seven sweet cakes to pick from which are baked with fruits such as peach and strawberry and finished with whipped cream or chocolate cream. There are also seven macaron sets which include chocolate, strawberry, pistachio, and orange flavours. These tasty treats are available from Priroll's official website while supplies last.

White Day Cakes – ¥4,500 (Before Tax) / White Day Macarons 6 Set – ¥2,200 (Before Tax)

White Day day takes place in Japan annually on March 14, one month after Valentine's Day, when people give reciprocal gifts to those who gifted them on Valentine's Day. What better way to show your appreciation for your fellow anime-lover than with some sweet My Hero Academia love?

©堀越耕平/集英社・僕のヒーローアカデミア製作委員会

My Hero Academia T-Shirts Feature Designs Inspired by the Characters' Hero Costumes

ACOS, a Japanese cosplay shop run by Animate, has revealed a new collection of 10 oversized T-shirts based on the popular anime and manga series My Hero Academia which will be released at all Animate and ACOS stores in Japan on April 30, 2021.

Izuku Midoriya Oversized T-Shirt

Katsuki Bakugo Oversized T-Shirt

Ochako Uraraka Oversized T-Shirt

Shoto Todoroki Oversized T-Shirt

Tsuyu Asui Oversized T-Shirt

Eijiro Kirishima Oversized T-Shirt

Denki Kaminari Oversized T-Shirt

Kyoka Jiro Oversized T-Shirt

Endeavour Oversized T-Shirt

Hawks Oversized T-Shirt

Who's your favourite character from My Hero Academia, and which of these T-shirts do you want the most?

©堀越耕平/集英社・僕のヒーローアカデミア製作委員会

My Hero Academia Themed Puzzle Game to Open in Shibuya in January 2021

Asobi Factory no Asobiba is a new shop set to open on the 6th floor of Shibuya Marui on January 2, 2021 where visitors can get hands-on and immersed in puzzle-solving games.

Asobi Factory is a puzzles and goods brand that first began its journey into the puzzle industry in 2011. Since then, it has hosted many interactive puzzle events based on anime series, games, television shows, and more. Its new Asobiba shop will collaborate exclusively with anime and games, offering puzzle experiences as well as selling puzzle goods and merchandise in collaboration with anime series.

Visitors can walk around the shop to enjoy experiencing different puzzle content. And these puzzles aren't bound to the shop – they will take visitors around the building and outside on the streets too. Puzzles can last anywhere from 1-3 hours, making for a fun day trip.

My Hero Academia features as the first collaboration

The popular anime series My Hero Academia hails as the first collaboration. The story begins at a hero office where word of an explosion reaches. You take the role of a pro hero take the call to figure out this mystery and head straight to the scene of the crime only to find mysteriously that the first reported explosion goes off in the instant you arrive. People are in a panic, and it's up to you, Deku, Ochako, and Todoroki to prevent the second blast from going off.

©堀越耕平/集英社・僕のヒーローアカデミア製作委員会

Information

Asobi Factory no Asobiba
Address: Shibuya Marui Floor 6F, 1-22-6 Jinnan, Shibuya, Tokyo

Running: January 2, 2021 – End of February 2021 (Subject to change)

Opening Hours: 11:00-20:30 (from 12:00 on January 2, 2021 only)

Official Website: https://www.yte.co.jp/asobi/asobiba/

Stand by Me Doraemon 2's Main Theme Artists Masaki Suda and Huwie Ishizaki Feature in Oggi Magazine

Shogakukan released the January 2021 issue of the women's fashion magazine Oggi on November 27, 2020.

Vocals: Masaki Suda / Lyrics & Composition: Huwie Ishizaki


The 3D CG anime film Stand by Me Doraemon 2 was released in Japan on November 20, 2020. Japanese actor and singer Masaki Suda who sings the film's main theme features in the January 2021 issue of the women's fashion magazine Oggi in a talk with Huwie Ishizaki who wrote and composed the song.

Ishizaki has worked with Suda on numerous occasions, including writing songs for him, which is what led to him calling Suda on board once more.

"Once again, Nobita shows in this film just how hopeless he really is," Suda explains. "But seeing him try his hardest like that, desperate and trying to protect someone really just gives you courage. Of course, Huwie was the first person I thought of when going to sing about something like that."

About a year has passed since Suda made the request to Ishizaki who had been sending him lyrics and melodies during that time. This is a film centred on the marriage between Nobita and Shizuka, and so the main theme was written as a wedding song with frank and honest lyrics.

Their facial expressions and poses are a must-see


"I worked on a song with Suda on his album 'LOVE,' and he also let me cover his song 'Ito' before. With this song, I wanted to create something that expresses bonds. A story of two people. A word that made sense to me was 'rainbow,' something that suspends these feelings between people. Rainbow was the only choice."

The full talk goes into detail about how Suda and Ishizaki met, their mutual respect for each other, and more. There's also a series of photos the two of them took together while having fun with an instant camera.

Stand by Me Doraemon 2 is being shown at Toho theatres across Japan.

To see more of Suda and Ishizaki, you'll need to pick up a copy of Oggi's January 2021 edition, now on sale in Japan.

Information

Oggi – January 2021 Issue
Released: November 27, 2020
Oggi Official Website: https://oggi.jp/

My Hero Academia 'BOOST UP HEROES' Merchandise Fair Blasts its Way to Japan in September

Fans of My Hero Academia in Japan can look forward to the upcoming "My Hero Academia Goods Fair ~BOOST UP HEROES~" event set to take place at 12 branches of the JUMP SHOP in Japan as well as the JUMP SHOP pop-up store at AQUA CiTY ODAIBA in Tokyo, from September 4 to 13.

The event is a chance for fans to get their hands on exclusive merchandise featuring original artwork of Midoriya, Bakugo, Uraraka, Todoroki, Endeavour, and Hawks.

Stickers

For every ¥1,200 (tax included) people spend on merchandise at the fair they will receive a free sticker. A maximum of 6 stickers can be received in a single transaction.

There will also be character panels displayed at each store as well as photo spots for fans to take a commemorative photo.

A fifth season of the TV anime series is in the works, with no release date yet announced.

My Hero Academia Summer Fair to be Held at Animate Stores in Japan

Animate has announced that it will hold a summer fair centred on My Hero Academia at all branches, as well as its online shop, starting on August 8, 2020.

My Hero Academia is a manga series written and illustrated by Kōhei Horikoshi. Serialised in Weekly Shonen Jump, the series has sold over 26 million copies. A film, My Hero Academia: Heroes Rising was released in December last year and has garnered $28.7 million worldwide as of March 2020. A fifth season of the TV anime series is currently in production.

Animate's My Hero Academia summer fair will offer a range of merchandise for fans to pick up. For every ¥1,000 spent on books and character goods, as well as for every CD, DVD and Blu-ray purchased (over ¥1,000), fans will also receive one of the above-pictured postcards taken from the anime series's fourth season opening video.

Other merchandise includes acrylic key holders, pins, wristbands, and much more. The fair is also being taken to Animate's online shop for the duration of its run.

©Kohei Horikoshi / Shueisha・My Hero Academia Production Committee

Streetwear Brand XLARGE to Release My Hero Academia Collaborative Clothing

Established in November 1991 in Vermont Avenue los angeles, XLARGE has become one of the leading streetwear brands, infusing a range of culture such as music, art and comics into their designs and pioneering a new direction in fashion. 

 XLARGE is set to release a line of My Hero Academia collaborative clothing with Kōhei Horikoshi – the creator of the popular Weekly Shōnen Jump series (Shueisha. Inc).  

My Hero Academia is set in a world where 80 percent of the world possess some kind of superpower called "quirks". The main character Izuku Midoriya (Deku), who has dreamt of becoming a hero since childhood, discovers that he was born quirkless. After an unexpected encounter with the world's greatest hero All Might, Deku inherits the "One For All" quirk and is able to enter the prestigious hero school U.A. High School where he studies and fights alongside his new classmates to master his quirk. From children to adults, the series has become incredibly popular worldwide and the TV anime is set to release its fifth season. 

S/S TEE DEKU WHITE,BLACK,GREEN / S,M,L,XL / ¥5,500+TAX

S/S TEE ALLMIGHT WHITE,BLACK,NAVY / S,M,L,XL / ¥5,500+TAX

The new clothing series features Izuku Midoriya, his rival from childhood Katsuki Bakugo, the top-class hero Shoto Todoroki and the world's number one hero and Deku's biggest role model All Might. All the illustrations are original and include the XLARGE logo.

MY HERO ACADEMIA DENIM PANT LtINDIGO / 30,32,34,36inch / ¥20,000+TAX

If you're a fan of these new generation Jump characters then this stylish lineup is just what you need. The lineup will be sold from May 2, 2020 on calif and ZOZOTOWN online stores. 

This is perfect for any My Hero Academia fan looking to quirk up their look. 

©Kōhei Horikoshi/ SHUEISHA. Inc, My Hero Academia Production Committee