Mt. Fuji's 5th Station Rest House Fujikyu Unjokaku Introduces Foreign Currency Exchange
Fujikyu Unjokaku is a rest house located at Mt Fuji's 5th station up Fuji Subaru Line Road, which goes to the highest point of the mountain that's accessible by transport. The start of this summer's mountain climbing season begins on July 1, and in conjunction with this, new measures are coming into place.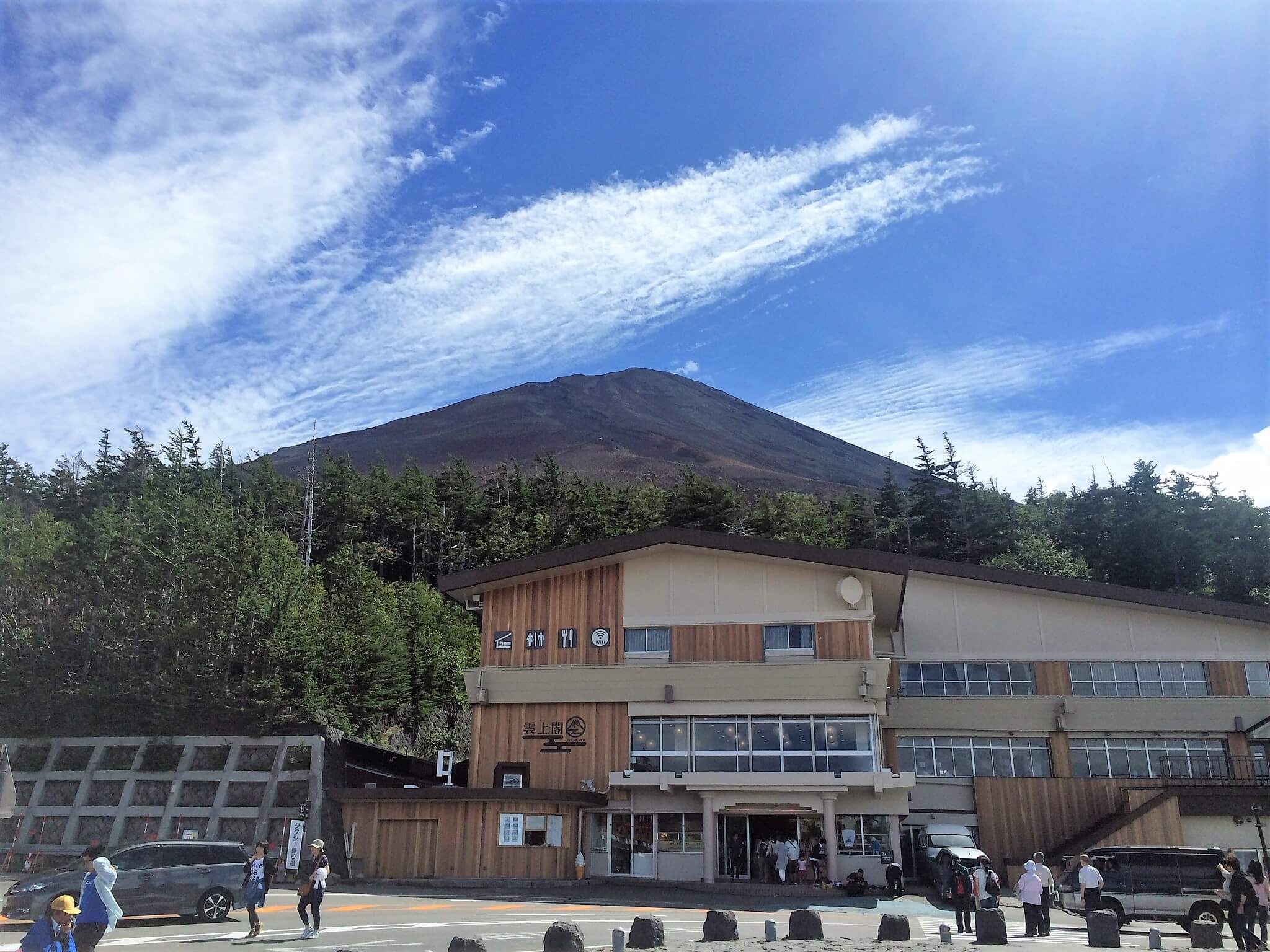 The number of climbers to Mt. Fuji increases year by year. A survey that was conducted showed that there are around 50 nationalities of people who climb the mountain, and that 1 in 3 people taking the Yoshida Trail are foreigners.
Despite bringing in so many foreign tourists and visitors, many people are unsure of how to book reservations to stay in the mountain lodges and have highlighted how they cannot use their credit or debit cards up there, amongst other things. To tackle these issues, Fujikyu Unjokaku is introducing several services catered toward foreigners climbing Mt. Fuji.
・Foreign Currency Exchange Center – 158 Currencies
Starting from July 1, a manned exchange center will be introduced onto the first floor of Fujikyu Unjokaku which will handle 158 different currencies. If you suddenly realise you need Japanese yen while you're climbing, then you can have your money exchanged, meaning you no longer need to worry about not having cash on you for shops that don't take card or if you want to shop up the mountain. They offer superior rates, and you don't need to present your passport or fill out any documents either making it a very useful and convenient service.
Running: July 1, 2018 – September 10, 2018 (No holidays during mountain climbing season)
Time: 7:00am-10:00pm
・Mobile Payment Service 'WeChat Pay' Introduced
WeChat Pay is a mobile payment service that will enable you to book accommodation with Fujikyu Unjokaku and can be used in restaurants and shops.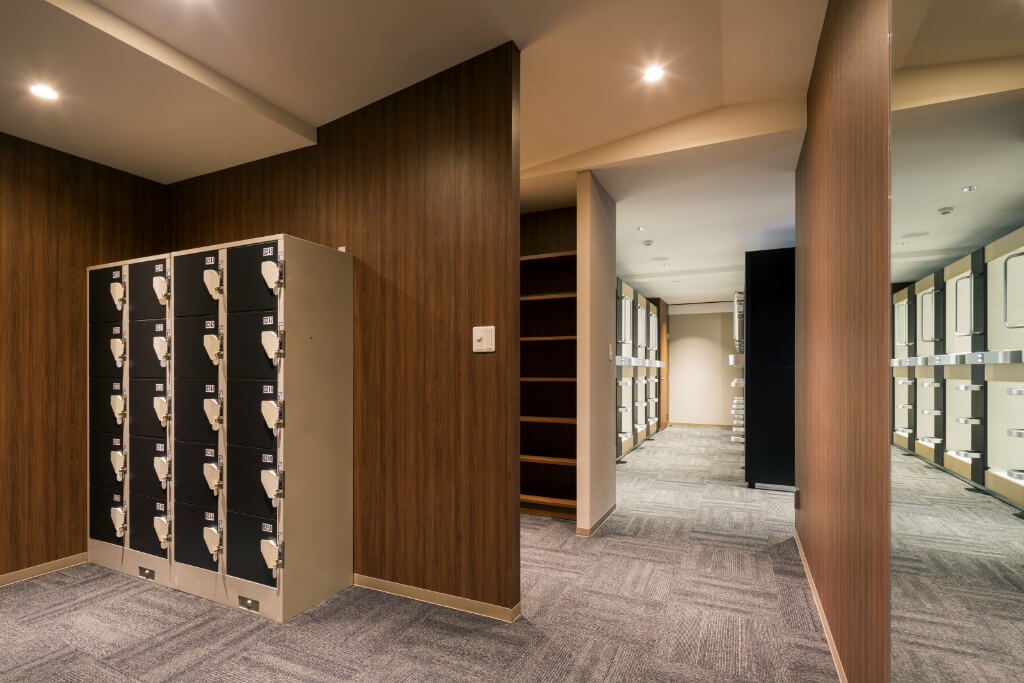 ・Online Accommodation Bookings Now Available
Fujikyu Unjokaku's capsule hotel service Mt. Fuji Lodge is introducing an online booking system. It's a popular capsule-style hotel that guarantees privacy with semi-double size individual rooms, a women's-only space, and more. Bookings will take place on the Fujikyu Unjokaku website and can be made in Japanese or English – with credit and debit cards too. Bookings are also possible via Japanese travel agents as well as non-Japanese online travel agents such as Expedia and Agoda. This will allow easier hotel booking for foreign travelers climbing Mt. Fuji.
Booking Timetable
Running: July 1, 2018 – September 10, 2018
Booking Page (English): https://goo.gl/PwW2dA
Booking Page (Japanese):https://goo.gl/QzYnFx
・Cyclist Services Improved
There has been a recent demand for more cycling accessibility around the Fuji Five Lakes area. The Mt. Fuji 5th station wants to be recognised as the holy ground for cyclists and so is introducing services aimed at cyclists including free bicycle tool rentals, merchandise related to bicycles and original bicycle safety omamori charms, bicycle stands, a photo spot, a photo panel exhibition of winners of the Mt. Fuji Hill Climb, and more.
Plenty of other services have been revamped for climbers and travelers too, including the restaurant, more souvenirs, increased guarantee of rental spaces for mountain climbing tools and more.
Why not take the challenge of climbing Mt. Fuji this summer?
■Information
Fujikyu Unjokaku

Address: 8545-1 Mount Fuji, Narusawa, Minamitsuru District, Yamanashi PrefectureOpening Hours: Spring & Fall 9:00am-5:00pm / Summer 6:00am-11:00pm
Closed: During heavy snowfall
Access
Car – 28.6km (38-minutes) via Fuji Subaru Line via Kawaguchiko Interchange
*Minor restrictions along Fuji Subaru Line from July 10, 2018 to September 10, 2018
The minor restrictions mean that you will have to park your car at Fujihokuroku Parking Lot and change onto a shuttle bus. Fujihokuroku Parkling Lot is located along Higashi-Fuji-Goko Road on the East side of Fuji Yoshida interchange. It houses 1,400 cars and costs ¥1,000 to park there.
Bus – 155 minutes via express bus from Shinjuku Station to Fuji Subaru Line 5th Station
*In addition to Shinjuku Station, a 5th Station bus will also run for a limited period from Haneda Airport, Yokohama Station, Center-Kita Station and Tama-Plaza Station.
Train – Change from Chuo Main Line at Otsuki Station to the Fujikyuko Line. Get off at Fujisan Station and board the Fuji Express Bus.
TEL: 0555-72-1355
RECOMMENDED ENTRIES
Ride Down Mount Fuji on a Bicycle with the New Activity Service BonVelo

The new bicycle activity shop BonVelo will open on June 1, offering a range of exciting activities including 'Mount Fuji Downhill' and 'Mount Fuji Hill Climb.'

Mount Fuji Downhill has mountain bikes delivered all the way up to Mount Fuji's 5th station so you can ride down without stopping. This new activity is aimed at people who've made the effort to go to Mount Fuji and want to have some fun. Daisuke Imanaka, the first Japanese person to compete in Tour de France, was appointed as the project adviser of this activity, which is sparking much attention.

 

The shop's name bon velo is French and means 'good bicycle.' Each activity they have on offer makes use of high grade mountain bikes and electronic sports bikes that can ride for you.

For example, if you take on the Mount Fuji Downhill Subaru Line course, a mountain bike will be delivered to the 5th Station at the entrance of the Yoshida Trail on Mount Fuji. From there, you will cycle down to the bottom, offering a truly special experience that you can't easily get anywhere else.

 

In some other courses, like the Hill Climb course, you'll get to use an e-bike. Since they are equipped with a motor, you won't have to exert yourself, meaning even bike beginners or novices can enjoy themselves. You can even enjoy your ride as a couple or with friends.

Another great aspect is that there are plenty of activities for people of all levels, as well as people of all ages.

Experience the thrill of cycling down Mount Fuji yourself!

■Information

BonVelo

Plans & Prices:

・Mount Fuji Downhill Subaru Line Course

High Grade Mountain Bike w/ Semi Fat Tires

Time Required: 2-3 Hours

Distance: Approximately 30km

Price: ¥12,000 per person

This downhill course plan will deliver the bike and user to Mount Fuji's 5th Station at the Yoshida entrance.

・Mount Fuji Downhill Umagaeshi Course

High Grade Mountain Bike w/ Semi Fat Tires

Time Required: 2-3 Hours

Distance: Approximately 17km

Price: ¥9,800 per person

This downhill course plan will deliver the bike and user to Yoshida Umagaeshi on Mount Fuji.

・Mount Fuji Hill Climb Course

Electronic Sports Bike w/ Semi Fat Tires OR High Grade Mountain Bike

Time Required: 4-5 Hours

Distance: Approximately 60km

Price: ¥10,000 per person (e-bikes are an additional ¥5,000)

This plan is a round trip course from the shop to the Subaru Line on Mount Fuji.

・Lake Kawaguchi Pottering Course

Electronic Sports Bike w/ Semi Fat Tires OR High Grade Mountain Bike

Time Required: 2-3 Hours

Distance: Approximately 24km

Price: ¥3,000 per person (e-bikes are an additional ¥5,000)

This course plan is a cruise cycle from the shop around Lake Kawaguchi at Mount Fuji.

Website: http://bonvelo.jp

Tokyo Stroll: A Kimono Date With Yutaro to Climb Mount Fuji in Tokyo at Hatonomori Hachiman Shrine

The first date of 2018 with Yutaro was to visit a 'power spot' so we can have a wonderful year this year too. That being said, we went to "Hatonomori Hachiman Shrine" in Sendagaya which is next to Harajuku. This was our hatsumou, the first shrine visit of the New Year, and we went wearing kimono.

Hatonomori Hachiman Shrine is a 5-minute walk from Kita-Sando Station via the Tokyo Metro Fukukoshin Line, just one stop from Meiji-Jingumae Station in Harajuku. It's super easy to get there from Harajuku or Shibuya. You can also walk there in 5-minutes from Sendagaya Station if you take the JR Sobu Line.

Hatonomori Hachiman Shrine has a long history, even going as far as to be recorded in the Edo meisho zue, an illustrated guide to famous Edo places that was published at the end of the Edo period. The shrine grounds features the shogidou, where a huge Shogi (like chess) piece is enshrined; the Koga Inarisha shrine where the Koga-Gumi, a group of ninja serving the Tokugawa Shogunate, would pay reverence; a Noh stage; the main building that was completed in 1993, and more.

According to the Shinto chief priest Hirano, the oldest things in the shrine grounds are the 3 ginkgo trees planted there. If you visit the shrine, be on the lookout.

We finally arrived. After bowing, we headed through the torii gate and onward towards the shrine. We cleanse our hands and mouth before praying. I wonder what could he be praying for? He has an unusually serious expression.

After praying, we climbed the fuji-zuka, a manmade mound made to imitate Mount Fuji. It has received much attention as a 'power spot,' a place believed to heal visitors through special energy. The Edo period was a time when it was difficult for people to climb Mount Fuji, so common folk would look to fuji-zuka as Mount Fuji for their worshipping.

It is said that Hatonomori Hachiman Shrine was constructed in 1789, and the fuji-zuka, the oldest still standing in the city, was designated a Tangible Folk Cultural Property.

Yutaro-kun hasn't climbed Mount Fuji before, so this will be his first!

Mount Fuji has 5 stations you can stop off at leading up. Climbing fuji-zuka was tougher than we thought, so we agreed to wear sneakers next time. While being cautious we continued our climb without falling.

Writing from the Kansei era is written on the komitake sekison daigogen at the 5th station. You can't help but feel the length of the fuki-zuka's history at Hatonomori Hachiman Shrine!

The view from the top is amazing! When you see the tree-wrapped shrine grounds, your heart feels gentle and calm.

"It's a dream come true that we can climb Mount Fuji in Tokyo."

We took a different route going down. This route is steep too!

After we safely reached the bottom, we receive a goshuin shrine stamp to commemorate today's Mount Fuji worship. The ceremony fee is ¥300. Be sure you get one too after reaching the top!

Finally, we drew one of Hatonomori Hachiman Shrine's unique "Hato Mikuji." The omikuji blessing was "small blessing" (sho-kichi). After reading the omikuji carefully, we tied it to tie a link with the gods. Before we knew it, the date had come to an end.

How was this first kimono date? If you're thinking you want to walk around Harajuku in a kimono like Yutaro, then we recommend checking out a rental kimono store. The kimono worn today was rented at the Moshi Moshi Kimono Salon in Harajuku. Please enjoy yourself by going out in a kimono with your friends or on a kimono date with that special someone.

Model:Yutaro

Yutaro was born in Hiroshima on June 3rd 1998. His modeling career has earned him lots of attention as a fashion icon of the new generation. The famous model also works as a "charisma" shop assistant. Yutaro has gained his reputation as a "mysterious and handsome guy" from his appearance on Japanese variety shows. His debut was made on the show "Gyoretsu no Dekiru Horitsu Sodanjo" and has since then appeared on numerous different TV shows. He challenged himself to appear on stage for the very first time in March this year and is gaining popularity by the day for his diverse work.

Photographer: Kayo Sekiguchi

Writer: Sayuri Mizuno(ASOBISYSTEM)

Translator: Joshua Kitosi-Isanga

Mt. Fuji is known as Japan's tallest mountain, towering over at 3,776m. In 2013, it was designated a Culture Site and added to the list of World Heritage list. The mountain extends over Yamanashi Prefecture and Shizuoka Prefecture, and on a clear day, you can catch a glimpse of the mountaintop from Tokyo at high ground. Here are five spots we recommend visiting if you want to see Mt. Fuji from Tokyo and get some great photos.

The Top of Mount Takao

Located in the city of Hachioji in Tokyo, Mount Takao is a very popular tourist site. It stands at a humble 599m, and if you're up for taking to the apex, you can get a clear view of Mount Fuji. Mount Takao is easily accessible from the city, and although the journey to the trip is challenging, it's very much worth it if you to see the beautiful Mount Fuji.

Tokyo Tower Observation Deck

Tokyo Tower is a landmark tower of Tokyo. The observation deck gives you the opportunity to catch a glimpse of Mount Fuji, poking its head up ever so slightly. You can't see it on a cloudy day, so be sure to head to Tokyo Tower on a clear and sunny day for the real experience. It's the perfect photo spot as you can get a snap of Tokyo city with Mount Fuji in the background.

Tokyo Skytree Observation Deck

Skytree is a staggering 634m high. It's the tallest tower in the world and the second tallest structure. With no obstruction from other buildings, you are given an unbroken view of Mount Fuji. The best time to visit is early morning on a clear day. When taking a photo, be sure to have a long-distance lens for an even more beautiful picture.

Haneda Airport International Terminal

There's an observation deck on the 5th floor of Haneda Airport International Terminal where you can see Mount Fuji. There's also a Mount Fuji observation deck called "Fuji Midai" (富士見台) prepared specifically for seeing the mountain. You can get a picture with Tokyo Monorail and the buildings of Shinagawa with Fuji as the backdrop.

Roppongi Hills

Roppongi Hills is an office building standing at 238m tall. It's home to a movie theatre, art and cultural facilities, various brand stores and more. The spectacular Mount Fuji can be seen from the rooftop sky deck of Roppongi Hills. If you're shopping there or on your way back from lunch, then why not head on up to the roof for a look?

Did you like our list? You can enjoy a view of Mount Fuji at different perspectives around Tokyo, each with their own distinct beauty.

If you're tied to Tokyo on your trip and can't travel to Mount Fuji, then be sure to use this list so you don't miss out.
RELATED ENTRIES
teamLab Now Holding Digital Art Exhibition at World Heritage Site Shimogamo Shrine in Kyoto

With the increase in number of collaborations between contemporary digital art and traditional and historical Kyoto sites, teamLab is getting in on the action with its new digital art exhibition "Digitized Forest at the World Heritage Site of Shimogamo Shrine."

We are joined by Instagrammer Macchan who recently attended the exhibition and who has provided photos for us.

Shimogamo Shrine is a shrine located between the Kamo River and Mount Kōya. It was registered it as a World Heritage Site by UNESCO. The shrine is associated good luck in marriage and welcomes sightseers from Japan and around the world. It can be reached by the 205 Bus from Kyoto Station and getting off at either Shimogamo Shrine (下鴨神社) or Tadasu Forest (糺ノ森前). It's also about a 20-minute taxi ride from Kyoto Station.

This marks the third run of teamLab's "Digitized Forest" exhibition at Shimogamo Shrine, and this year's exhibition has been made even bigger. It is running until September 2, 2019.

Floating by the Rōmon Gate of the shrine are spheres of light which change colour and emit various musical tones unique to the colour when touched by a person. They also react to the other spheres around them, changing to the same colour and letting out the same tone, creating a chain reaction.

Egg-shaped orbs of light can be found dotted around the Tadasu Forest by the shrine which illuminate the trees. Like the light spheres, when the eggs are pushed they change colour and play a musical noise specific to that colour, the sound and tone spreading through the forest.

These objects of light can also be found at Mitarashi Pond where they float on the water. The orbs shine brightly and then fade slowly as if breathing. If pushed by people or blown by the wind they will change colour and emit sound.

The best part about teamLab's art exhibitions is how visitors become part of the exhibition itself by interacting with the installations, offering a much more engaging experience than simply looking. Visit Shimogamo Shrine before the exhibition ends to see digital art meet a traditional Japanese shrine at night.

If you're looking for more sightseeing recommendations for Kyoto then be sure to follow Macchan on Instagram!

Photos by まっちゃん

Information

Shimogamo Shrine
Address: 59 Shimogamo Izumikawachō, Sakyo Ward, Kyoto, Kyoto Prefecture
Official Website: https://www.shimogamo-jinja.or.jp/english/

Digitized Forest at the World Heritage Site of Shimogamo Shrine, Kyoto Art by teamLab – TOKIO INKARAMI
Running: August 17, 2019 – September 2, 2019
Time: 18:30-22:00 (Last Entries 21:30)
Location: Shimogamo Shrine

Price: Weekdays ¥1,300 / Weekends ¥1,500
*Free entry for elementary school children and below. Must be accompanied by a parent or guardian aged 20+.

Official Website: https://www.teamlab.art/e/shimogamo/

Haneda Airport Releases First Bubble Tea Which Passengers Can Enjoy as They Fly

XFLAG STORE + HANEDA is a small branch of XFLAG STORE and is located in Terminal 1 of Haneda Airport. On August 13th, they released three energising bubble tea flavours served in a bottle that you can take on board with you when travelling along domestic air routes. The three bubble tea flavours are; MILK TEA, HOJICHA (a type of green tea) and MATCHA. 

These bubble tea flavours are limited to XFLAG STORE + HANEDA and were created with the intention of providing a splash of energizing fun to tiresome travels. 

As long as you screw the lid on properly, you can store your delicious drink in your bag and even carry it onto your flight so you can enjoy it whilst soaring through the clouds. This is the first time a shop at Haneda airport has ever sold a bubble tea drink with the intention of flight passengers taking it on board with them.

*Drinks and liquids are usually permitted on domestic flights in Japan. Please check the specific rules of your flight by referring to the official website of your airline. 

To commemorate the release of the new bubble teas, XFLAG STORE + HANEDA has launched an Instagram campaign with the chance to win an Amazon gift card worth ¥10,000 (approx. 80GBP/95USD). 

To take part in the Instagram campaign for the chance to win a ¥10,000 Amazon gift card, be sure to take a photo with your XFLAG STORE + HANEDA bubble tea drink and then post the picture on Instagram with the following three hashtags:

#旅タピ #タピオカ #空の上で飲めるタピオカドリンク

Four winners will be selected.

Get your summer holidays off to a soaring start with a beautiful bottle of bubble tea. 

Information

MILK, HOJICHA, MATCHA Bubble Teas

Price: ¥650 (before tax)

Release Date: August 13, 2019 

Available at: XFLAG STORE + HANEDA 

Address: Haneda Airport Terminal 1 South Wing, floor 3 (3-3-2 Haneda Airport, Ota Ward, Tokyo)

*Bubble teas sold may differ in appearance to the images in this article. 

* The MILK Bubble Tea (cup) is also available at XFLAG STORE SHINSAIBASHI. Both the HOJICHA and MATCHA Bubble Tea flavours are limited to XFLAG STORE + HANEDA.

XFLAG STORE Portal Website: https://xfl.ag/soratapi

4 Must-Visit Fireworks Festivals in Kyoto This Summer

Kyoto―also known as the "old capital" and said to be the birthplace of Japanese culture. In its 1,200 year history, this ancient city has given rise to much of what can be considered quintessential Japanese culture. Fireworks are a monumental feat of summer in Japan with countless festivals up and down the country dedicated to them, and Kyoto is no exception.

If you're in Kyoto this summer then you mustn't miss these 4 fireworks festivals.

Kameoka Peace Festival Hozugawa River Fireworks Festival – A Magnificent Arsenal of 8,000 Beauties

This long-running event is held every year to pray for world peace. Its spectacular display features a lineup of fireworks specially selected by the Japan Fireworks Artist Association which aims to evolve the tradition of firework culture. Expect to see the night sky illuminated with a rainbow of colours from the festival's launch of 8,000 fireworks, including the Starmine which shoots a cloud of bright stars into the overhead abyss, as well as some original fireworks crafted for the festival such as the "Kamemaru Hanabi."

▼Kameoka Heiwasai Hozugawa Fireworks Festival (Kameoka Peace Festival Hozugawa River Fireworks Festival)

Date: August 11, 2019

Time: From 19:30
Location: Hozubashi Bridge
Official Website: http://kameoka-hanabi.jp/

Kyoto Nantan City Fireworks Festival – The Spectacular Starmine

Held by the riverbed of the Katsura River, the fireworks festival in Nantan makes use of the opposite shore from the viewing point which makes the fireworks look like they are raining down from the sky like a waterfall. The finale of this festival welcomes the behemoth of all Starmine fireworks which rips across the night sky in a blazing spread. The festival is also held as part of the Bon Festival and so lanterns are let loose down the Ōi River, creating a sight of subtle grace and beauty.

▼Kyoto Nantan City Fireworks Festival

Date: August 14, 2019

Time: From 19:30

Location: Katsura River
Official Website: http://www.yagi-hanabi.com/

Miyazu Toronagashi Fireworks Festival – Floating Lanterns & Fireworks For 400 Years

Held in the city of Miyazu, this festival combines fireworks with floating lanterns and shoryobune―boats adorned with tanzaku paper slips that are sent out to light the way for the deceased as part of the Bon Festival.  Floating lanterns on the water (known as toronagashi in Japanese) in Miyazu began 400 years ago. This year, it was counted as one of Japan's three biggest toronagashi events.

Together with the boat, around 10,000 lanterns are sent into Miyazu Bay, creating a beautiful and majestic atmosphere. Close to 3,000 fireworks are set to illuminate the sky above, leading to an indescribable beauty as the fireworks and lights give off their own light.

▼Miyazu Toronagashi Fireworks Festival

Date: August 14, 2019

Time: From 19:30

Location: Shimasaki Park
Official Website: https://www.kyo.or.jp/miyazu/hanabi/

Ine Fireworks – Fireworks Galore Envelop Ine Bay

Around 1,200 fireworks climb up and over Ine Bay, lighting the calm water surface and the funaya boat houses of Ine with their brilliance. The boat houses themselves are also strung and lined with hanging lanterns.

▼Ine Fireworks

Date: August 24, 2019

Time: 20:15

Location: Ine, Kyoto
Official Website: http://www.ine-kankou.jp/inehanabi/

Did you enjoy our pick? It isn't summer in Japan without fireworks. If you're travelling to Kyoto to catch some sun this year, finish the day off with one of its many fireworks festival―from traditional Kyoto-esque events to large-scale ones with 8,000 fireworks ready to be deployed.

Experience Kyoto at Night: 5 Must-See Spots – MOSHI MOSHI NIPPON

The ancient city of Kyoto enjoys waves of tourists and sightseers from around the world throughout the year. It is particularly hot during the summertime because it's situated in a valley. If you've never walked around Kyoto's towns at night then we invite you to add it onto your list of sightseeing experiences.

We have compiled a list of 5 must-visit locations to best enjoy Kyoto's nightscape. We are joined by Taka, a Japanese Instagrammer who conveys the beauty of Kyoto through his picturesque photographs which has has provided us today.

Kyoto Station & Kyoto Tower

The modern architecture of Kyoto Station is a juxtaposition against the traditional image of Kyoto. There are lots of great places inside the station where you can get up high and gaze down at Kyoto's streets, but the absolutely unmissable nighttime spot are the mirrored windows. When evening sets in, you can see Kyoto Tower―which is opposite the station―reflected on the outside. Of course, you can enjoy the tower during the day too, but at night they light it up, making for a truly magical sight.

▼Kyoto Station

Address: Higashishiokoji Kamadonocho, Shimogyo Ward, Kyoto, Kyoto Prefecture

Kyoto Station Building Official Website: https://www.kyoto-station-building.co.jp/

▼Kyoto Tower

Address: 721-1 Higashishiokojicho, Shimogyo Ward, Kyoto, Kyoto Prefecture

Opening Hours: 9:00-21:00 (Last Entries 20:40)

*Opening hours subject to change without notice

Official Website: https://www.keihanhotels-resorts.co.jp/kyoto-tower/

Yasaka Shrine

Yasaka Shrine is an easy sightseeing spot to reach being just a 5-minute stroll from Gion-Shijo Station. The shrine is a power spot said to provide good luck when it comes to marriage ties. It bustles with visits from people from around the world and is in fact open 24-hours a day.

Paying a visit at night provides you with an entirely different look at Yasaka Shrine. Why not dine out along Shijō Street and take a walk to the shrine when the sky turns dark?

▼Yasaka Shrine

Address: 625 Gionmachi Kitagawa, Higashiyama Ward, Kyoto, Kyoto Prefecture

Official Website: http://www.yasaka-jinja.or.jp/

Kyoto Minamiza Theatre

Minamiza is the oldest theatre in Japan and is officially registered as a Japanese Tangible Cultural Property. Like Yasaka Shrine, the closest station to the theatre is Gion-Shijo Station. Leave through Exit 6 and it's right outside.

Minamiza has a long history spanning back to 1610 when it was founded. In May this year, Kyary Pamyu Pamyu performed a special concert there entitled Kyary Kabuki Kabuki which made use of projection mapping, fusing history and tradition with the latest cutting-edge technology to provide a concert like no other. The theatre is becoming a new sightseeing spot as it is lit up at nighttime. All of the lights are turned on until 10pm after which just the roof lights are kept on.

▼Kyoto Minamiza Theatre

Address: 198 Nakanocho, Higashiyama, Kyoto, Kyoto Prefecture

Official Website: https://www.shochiku.co.jp/play/theater/minamiza/

Ninenzaka

Ninenzaka is a long winding road that leads up to Kiyomizu-dera temple and is also a very famous tourist spot. It is registered under the Important Preservation Districts for Groups of Historic Buildings. In the daytime, the street bustles with locals and tourists dipping in and out of the souvenir shops, but the dark evenings of Ninenzaka are another kind of wonderful. The number of tourists drops significantly at night meaning you can have the street all to yourself and take plenty of photos, warm lanterns lighting your way.

▼Ninenzaka

Address: 2 Kiyomizu, Masuyacho, Higashiyama Ward, Kyoto, Kyoto Prefecture

Official Website: http://www.2nenzaka.ne.jp/

Kiyomizu-dera

Kiyomizu-dera is a 25-minute walk from Kiyomizu-Gojō Station which is reached via the Keihan Main Line. Registered as a UNESCO World Heritage Site, this ancient Buddhist temple is a very popular tourist destination. What we want those of you to see when visiting in the evening is the beautiful sunset which can be seen from the temple, colouring the streets of Kyoto a gorgeous orange.

▼Kiyomizu-dera

Address: 1-294 Kiyomizu, Higashiyama Ward, Kyoto, Kyoto Prefecture

Opening Hours: https://www.kiyomizudera.or.jp/access.php

Official Website: https://www.kiyomizudera.or.jp/

Taka has visited so many incredible locations in Kyoto, so if you're planning a trip there and need some recommendations be sure to follow him on Instagram.

Photos: Taka

Stay in a Traditional Japanese Hotel in Kosuge Village Where the Population is Just 700

NIPPONIA Kosuge Genryū no Mura is a new hotel opening in the village of Kosuge in Kitatsuru District, Yamanashi Prefecture on August 17. The hotel is renovated from an old Japanese-style house that was originally used for local personages and was constructed over 150 years ago.

Kosuge is about two-hours from Tokyo and is completely enveloped in the natural environment with 95% of the land occupied by trees and nature. Its population is around 700 which is a mere third of its peak population. It is currently faced with a serious depopulation problem due to its ageing population.

The hotel will open in an effort to pass on the beautiful landscapes and culture of the village to the next generation. It hopes to aid in solving the problem of its declining population and empty houses while acting as a means to bring in tourism and sightseeing.

The hotel serves as just the first part of this village revitalisation project. It features 4 guest rooms called OHYA as a restaurant that seats 22.

There are three rooms in the main building and one in the basement. Each is designed with privacy in mind and each has its own concept.

OHYA 1

From the rooms guests can enjoy the view of the gorgeous Japanese-style gardens surrounding the hotel.

The restaurant menu concept is titled 24 Sekki, which denotes the twenty four seasonal turning points of the old Japanese calendar, and is made using carefully local ingredients so that guests can enjoy an authentic Kosuge experience.

All the staff at the hotel are local villagers. The majority of the ingredients used in there are grown and produced by the farmers of Kosuge. The hotel also offers other services for guests to  get to know the area better such as nature walks and bike rides through the village. You are made to feel like one of the locals.

A second building will be renovated in May 2020 to accommodate two more rooms. There are 70-100 vacant buildings in Kosuge, so there are plans in place to receive permission from landlords to make further repairs, improvements and renovations.

If you're travelling to Japan and are looking for a truly remote experience then why not visit the quaint little village of Kosuge in Yamanashi Prefecture?

Information

NIPPONIA Kosuge Genryū no Mura

Address: 3155-1 Kosuge, Kitatsuru District, Yamanashi Prefecture (In Japanese: 山梨県北都留郡小菅村3155-1)

Grand Opening: August 17, 2019

Rooms: 4 (10 People)

Price: From ¥25,000 per person (includes one breakfast)

Access:
①Approximately 2 hours by car from Tokyo.
②1 hour by bus from Ōtsuki Station via the JR Chūō Main Line, 70-minutes by car from Oume Interchange
③1 hour by bus from Okutama Station via the Ōme Line, 20-minutes by car from Lake Okutama

TEL: 042-887-9210

Reservations: Open from August 1, 2019 via the following website: https://www.ikyu.com/vacation/00050804/

Gaze at Shooting Stars at Akiyoshidai in Yamaguchi Prefecture with New Night Tour

Akiyoshidai is located in Mine, Yamaguchi. It is Japan's biggest karst plateau and is designated as a natural monument. If you love the stars in the night sky then you'll want to hear about the new shooting star night tours that have been announced by the Mine City Tourism Information Center.

Cities, towns and villages across Japan are seeking to cater tourist and travelers needs to experience something that only that place can offer which can be enjoyed by simply by 'looking.'

Akiyoshidai is a very popular site with photographers as it offers a clear and unbroken view of the stars. Mine City Tourism Information Center is capitalizing on this by offering more tours to visitors.


This series of tours will make it easier for people to travel to Akiyoshidai from the town area while taking advantage of a location where there is little artificial light.

Check the official website for more details on how you can witness the incredible Japanese night sky.

Information

Akiyoshidai Stars Accomodation Plan

Visiting Hakone? Pick Up A Freshly Baked Hakone Basque Cheesecake

A brand new Basque Cheesecake shop called Hakone Cheese Terrace opened on July 26th. The carefully balanced rich flavour and smooth texture of these cheesecakes makes them the perfect Hakone souvenir! Basque cheesecake is a type of burnt cheesecake that originated from Basque, Spain.

Hakone is home to a large number of Japan's popular tourist spots as well as relaxing hot springs and beautiful nature. Located just 1.5 hours from Tokyo, Hakone has an extraordinary atmosphere which will heal both your body and mind. Hakone Cheese Terrace opened to enhance the appeal of the nature surrounding Hakone resorts and to contribute to the fascinating culture of the area. 

The basque cheesecake comes in a mini cup so customers can enjoy this delicious treat while on the go exploring the local area. This is also the perfect souvenir size.

The cheesecakes at Hakone Cheese Terrace are made mostly from locally sourced ingredients. For a creamy, fresh taste, milk sourced from the south of Hakone is combined with high-quality cream cheese. An original recipe blend is used for a rich flavour and smooth texture.

The cheesecakes are baked fresh at the shop so you can enjoy your cheesecake at its most delicious stage. Rock salt, black pepper and soy sauce are available as toppings for customers to discover a new flavour.

Come enjoy the flavours of Hakone to your heart's content at Hakone Cheese Terrace. 

Information

Hakone Cheese Terrace  

Address: 54 Motohakone, Hakone, Ashigarashimo-gun, Kanagawa

Access: 3-minute walk from Motohakone Minato, 1-minute walk from Hakone Jinja Iriguchi (Hakone Shrine entrance), Hakone Tozan Bus.

Opening Hours:  9:00 ー 16:00

Official site: https://hakone-cheese-terrace.com/

3 Kyoto Tourist Spots to Visit and Cool Down at This Summer

The bustling Kyoto Prefecture is located in the Kansai region of Japan, adored for its historical architecture and richness in traditional Japanese culture for which it brings in tourists every year both Japanese and foreign.

Summertime in Kyoto is renowned for being very hot. We've compiled a list of 3 must-visit locations where you can cool down during the summer heat―each of which have beautiful sights―and how to get to them.

Explore the Caverns of Shizushi Limestone Cave Park

The only limestone caves in Kyoto Prefecture, Shizushi Limestone Cave Park offers an exciting mix of outdoor activities from cave exploration to camping, bird watching and much more. The caves are a designated national monument of Kyoto Prefecture. Many fossils have been collected from the caves that date back to before the Permian period (which ended 252.2 million years ago) including fusulinida and crinoids. The temperature of the caves sits between 12℃-15℃ throughout the year making it a very popular spot for cooling off during times of hot weather.

▼Shizushi Limestone Cave Park
Address: Shizushi, Kyotamba, Funai District, Kyoto

Access: Board a JR bus from Sonobe Station (JR Sagano Line) bound for Enpuku (園福線) and get off at Hinokiyama (桧山). Change onto a Choei (町営) bus. Get off at the Shizushi Limestone Cave entrance (鐘乳洞口) and walk for 5 minutes.

Opening Hours: 9:00-17:00

Website: http://www.kyotamba.org/質志鐘乳洞公園/

Beach Swings and Sunsets at Yuhigaura

Yuhigaura sits on the coast of Kyoto's Tango area and is known for its iconic sunsets. Every year during summertime, giant swings made from driftwood and other materials are placed onto the beaches. Sitting on these during the evening sunset make for an incredibly picturesque scene.

And this year they're serving an original drink called the "Magic Hour" for a limited time.

▼Yuhigaura
Address, 390 Aminocho Hamazume, Kyotango, Kyoto Prefecture

Access: Board the Limited Express Hashidate (特急はしだて号) train at Kyoto Station and get off at Yūhigaura-Kitsu-onsen Station (夕日ヶ浦木津温泉)

Homepage: http://yuukan.com/news/17/?view_oft=0

Amanohashidate Sandbar Illuminations


Last year's illuminations at the Amanohashidate sandbar brought in over 30,000 people. The sandbar is one of Japan's three scenic views. The illumination event is held annually with this year's running from July 13 to September 1. The lights turn the sandbar into a truly magical spectacle.

A special bar is also open for the light-up where you can get drinks along with several other exciting events surrounding it.

▼Amanohashidate Light-Up
Address: Monju, Miyazu, Kyoto

Running: July 13, 2019 – September 1, 2019
Event Details:  https://www.facebook.com/amanohashidate.machiakari/

Stay cool this summer in Kyoto by hitting up one of these tourist hot spots!

6 Must-Visit Cafes in Hokkaido For Their Kawaii Pancakes

Hokkaido is the northernmost of Japan's islands and a popular tourist location with both locals and overseas visitors, enjoyed for its winter sports like skiing, hot springs and more. It is also enjoyed for its cool climate, being the coldest region in Japan. It's home to many tourist spots and seafood restaurants, but today we're covering its countless cute cafes.

Kei, a Japanese Instagrammer, posts his visits to the many cafes of Sapporo―the capital of Hokkaido―on his Instagram page(

607keih). Today he will introduce us to 6 must-visit cafes in Hokkaido with the cutest pancakes.

Fafi Tamago no Pancake g-plus (Susukino, Sapporo)

This popular little cafe in the district of Susukino showcases its assortment of pancakes in a glass display. The cafe now sells affordable pancake and purin sets. I ordered the "Fruits and Milky & Chocolate Purin" set (¥980).


The fluffy pancake is made with Fafi's famous eggs which have a rich flavour and big yolks. The milky cream is sweet and silky smooth. Inside the pancake is delicious pineapple and strawberries which add a deliciously fruity accent.

Their pancakes are noticeably smaller at g-plus but since it comes with a purin in the set you're sure to be nice and full after. The set is perfect to share too.

▼Fafi Tamago no Pancake g-plus (Japanese: ファフィたまごのパンケーキ g-plus)

Address: 9-1019 Minami 5 Jonishi, Chuo Ward, Sapporo, Hokkaido

Business Hours: 11:30-19:00 (Last Orders 18:00)

Closed: Thursdays & Fridays

Official Website: https://g-plus.owst.jp/

Café ZIKKA (Kiyota, Sapporo)

Café ZIKKA serves a variety of pastries and desserts. Their elusive strawberry pancakes are a limited-time-only offer. These fat and fluffy pancakes have a distinctly different taste to other places. Heaping with strawberries, the fruit and pancakes marry in the most sumptuous of flavours when eaten with the yogurt ice cream centre. The strawberries also come in a variety of forms including whole, compote and sauce, making for a variety of succulent textures.


The fresh cream isn't overly-sweet making for a lighter pancake. It's also topped with crushed almond for added texture. The size of the pancakes aren't huge but since it's served with two and many toppings you'll absolutely be satisfied afterwards.

▼Café ZIKKA

Address: 11-12 Hiraokakoenhigashi, Kiyota Ward, Sapporo, Hokkaido

Business Hours: 11:00-20:00 (10:00-19:00 in January and February)

Closed: Wednesdays (Open on national holidays)

Official Website: http://yoshidacoffee.com/index.html

Kaze o Kanjite (Motomachi, Sapporo)

This cafe is just a 5-minute walk from Motomachi Station via the Tōhō Line. Simply exit from Exit 1 of the station, make a right and you'll arrive right there.

This cafe's aim is to bring it lots of students to eat their pancakes which are both cheap and delicious. I ordered the berry sauce pancakes.


The cafe's homemade strawberry jam contains pieces of fresh strawberry which alone already make the pancakes tantalising enough. They are served with a side of fresh fruits like extra strawberries as well as orange slices. The pancakes served here are so good that I personally count them as the best in Sapporo. That, and the prices are amazing for the huge portions you get. I want more people to get to know about this place, and not just students.

▼Kaze o Kanjite (Japanese: 風をかんじて)

Address: Kita House 1F, 17-2-3 Kita 24 Johigashi, Higashi Ward, Sapporo, Hokkaido

Business Hours: 10:00-18:00 (Last Orders 17:00)

Closed: Mondays & Tuesdays

Website: https://tabelog.com/hokkaido/A0101/A010202/1058705/

ROJIURA CAFÉ (Susukino, Sapporo)

ROJIURA CAFÉ is another cafe located in Susukino round on the backstreet of Round One. They serve pancakes and parfaits right into the early hours of the morning.

Their caramel sauce has salt in it to add a mouthwatering salty flavour that draws out the sweetness of the fresh cream. The nuts only add to this delectable delight of a pancake.

Fine and fluffy pancakes fit for the gods. Whether it's a dessert like pancakes or parfaits or even meals, ROJIURA CAFÉ's doors are open to  you from the evening until the deepest hours of the night.

▼ROJIURA CAFÉ

Address: TAKARA6.3, 3 Chome Minami 6 Jonishi, Chuo Ward, Sapporo, Hokkaido

Business Hours:

[Mon-Thurs] 18:00-03:00 (Last Orders 02:00)

[Fri-Sat] 18:00-04:00 (Last Orders 03:00)

[Sun & Holidays] 18:00-01:00 (Last Orders 00:00)

No Fixed Holidays

Official Website: http://sapporo-rojiuracafe.com/

OJ Coffee (Kotoni, Sapporo)

You'll find OJ Coffee just a few minutes' walk from Kotoni Station in Nishi Ward, Sapporo. This cafe serves exquisite coffees and boasts an abundant menu consisting of soba noodles, curries, steaks and more. They also serve pancakes so I decided to give them a go.

Fluffy, moist and glorious. The pancake is topped with custard and served with a side of fresh cream, both of which aren't overly sweet and go perfectly with the sweet beaten eggs of the pancakes. Decorated the outside of the plate is an assortment of fruits, maple syrup and other tempting treats for a variety of flavours. The coffee flavoured soft serve ice cream is a great palate cleanser too. The ice cream doesn't have the bitterness that comes with coffee but it's very coffee flavoured. It's close to Kotoni Station so if you're strolling around Nishi Ward looking for a cafe I highly recommend visiting here.

▼OJ Coffee

Address: D Planning Bldg. 1F, Kotoni 2 Jo, Nishi Ward, Sapporo

Business Hours: 7:30~22:00 (Last Orders 21:30)

No Fixed Holidays

Official Website: https://www.oj-coffee.com/

 

Café Blue (Ishiyama-dori, Sapporo)

Café Blue, built up from a renovated old house, is currently selling a new lemon and yogurt pancake for a limited time.

Their pancakes never fail to be anything less than fluffy. The generously drizzled yogurt sauce is fairly refreshing and sweet while still retaining that yummy yogurt flavour. The lemon curd sauce, too, is refreshing and combines well with the pancakes as lemon always does. The lemon also has honey in it making for a satisfyingly sweet and sour combination.


The ice cream on top is salt flavoured which bring out all the sweet flavours of the dessert. The crunchy almonds are nice and nutty and bring a great texture to the soft and sticky combinations. When I eat pancakes this is the  kind of thing I'm looking for!

The sauce was refreshing and the pancake overall was delicious and very easy to get down. The yogurt sauce really is amazing!

▼Café Blue

Address: 16-9-12 Minami 19 Jonishi, Chuo Ward, Sapporo, Hokkaido

Business Hours: 9:00-19:00 (Last Orders 18:00)

No Fixed Holidays

Website: https://tabelog.com/hokkaido/A0101/A010104/1036972/

Did you enjoy Kei's picks? Be sure to check out their Instagram page for more recommended desserts and foods to try in Sapporo. There's a wealth of choices on there that will make for great reference when travelling to Hokkaido.

Photo & Text: Kei (@607keih)

Translation: Joshua Kitosi-Isanga

See Hundreds of Japanese Wind Chimes at Nyoirin-ji Temple Festival in Fukuoka

Fukuoka is a tourist hot spot of Japan, bustling with tourists and travellers both from the island nation and those from overseas, especially from China, Taiwan and South Korea.

Situated on the northern shore of Japan's Kyushu Island, Fukuoka offers amazing shopping experiences and serves up some of the most delicious gourmet cuisine at its rows of restaurants. But nothing compares to its bountiful sightseeing splendours.

Rie is an Instagrammer who travels to all the different sightseeing spots Kyushu has to offer which she documents on her Instagram page. Today, she gives us a special look at one her most recommended places to visit in Fukuoka: Nyoirin-ji Temple.

Nyoirin-ji Temple is often nicknamed "Frog Temple" due to the many frogs you can see at the temple grounds, a rare sight at a Japanese temple. It's located in Fukuoka Prefecture's city of Ogori which can be reached by catching a Nishitetsu Tenjin Ōmuta Line train from Tenjin in the heart of Fukuoka and getting off at Mitsusawa Station. From there the temple is just a 15-minute walk.

Nyoirin-ji Temple is the home of thousands of frogs. A lot of the frog ornaments and items at the temple were collected by the temple's chief priest.

There's one ornament which you can take a photo through as seen above, so you should definitely try taking one yourself in your own way. You can even get a goshuin stamp with a frog illustration too if you take your goshuincho stamp book.

The frogs are a given at the Frog Temple, but a must-see is the Wind Chime Festival which is currently running until September. The temple entrance onward is decorated with lots of cute and colourful wind chimes.

Up the stairs you can walk through a wind chime tunnel which gives you a cool, refreshed feeling even in the hot summer.

It costs ¥500 for one wind chime which you can write your wish on before hanging up. You can't take them home however so be cautious of that!

Nyoirin-ji Temple was built in 729. It is home to a Cintāmaṇicakra statue which is a rare sight in Japan. It is also a registered cultural property of Fukuoka Prefecture. It's not just a location for kawaii adoration―it has been long been loved by locals since ancient times and has a long history.

The wind chimes will be strung up until the end of September. Their gentle ring is sure to make you feel at peace, so why not try dressing up in a yukata like Rie and experiencing the festival for yourself?

Rie has many other examples of popular tourist destinations from around Kyushu on her Instagram page. Be sure to give her a follow if you're planning a trip to Kyushu yourself!

Photos by Rie

Information

Nyoirin-ji Temple

Address: 1728 Yokoguma, Ogori-shi, Fukuoka

TEL: 0942-75-5294

Access: 15-minutes on foot from Mitsusawa Station via the Nishitetsu Tenjin Ōmuta Line

Website: http://www.kyushyu24.com/frm10.aspx

Summer 2019 Japanese Fireworks Festivals With The Wow Factor

Hello everyone, this is Midori from MMN's Editorial Department!

The first thing that pops into your head when you think of summer is fireworks. During the summer, Japan hosts so many large-scale fireworks events that it can be difficult to decide which one to visit. However, some festivals really stand out from the crowd. Today, I will share with you some fireworks festivals I would highly recommend for their extra wow-factor. 

If you're interested, check out the 2019 list for the top 10 fireworks festivals in Japan. 

2019 Artistic Fireworks at Moerenuma Park, Sapporo

Last year, this event was cancelled due to an earthquake, so excitement levels are high this year. 

This year, the fireworks dream team have put together a special non-stop program which includes the highest fireworks in the whole country. A fireworks photo and painting competition will be held after the fireworks event day.

▼2019 Artistic Fireworks at Moerenuma Park

Date: September 7, 2019

Official Website: https://www.moere.jp/

Relax 221m Above Ground: The RESTAURANT LUKE with SLY LOUNGE Fireworks Plan

Fireworks events held within the city can get very crowded, so how about watching them explode beautifully in the night sky from a restaurant? RESTAURANT LUKE with SLY LOUNGE is the perfect place to watch the Sumida River Fireworks festival and its 20,000 fireworks, or the Edogawa Fireworks Festival, where 14,000 fireworks are launched. Make sure to ask for the fireworks plan if you want this experience.

Being able to watch fireworks high in the sky is a wonderful lifetime opportunity. 

▼RESTAURANT LUKE with SLY LOUNGE

Address: St.Luke's Garden, 47th floor, 8-1 Akashicho, Chuo City, Tokyo

TEL: 03-3248-0211

Firework event plans:

July 27 Sumida River Fireworks Festival Special Plan

August 3 Edogawa Fireworks Festival Special Plan

Adults: ¥15,000, high school students: ¥6,000, middle school students: ¥4,000, elementary school students: ¥2,000 (Free for those under elementary school age)

Official Website: https://www.restaurant-luke.com/restaurant.html

Shin Yokohama Fireworks Festival  2019 Special Tickets

Kohoku-ku, Yokohama will be celebrating the 80th year of the Shin Yokohama Fireworks Festival. Tickets for seats to watch the 2019 fireworks event are now being sold. The fireworks will be launched in an area that is hundreds of metres wide. For the finale, you can enjoy yellow streams of light as they fall out of the sky. As this fireworks event is taking place at Shin Yokohama, you can get seats at the Nissan Stadium or the tennis court to enjoy a beautiful night.  

Photo: Takeshi Kanetake 

▼Shin Yokohama Fireworks Festival 2019

Date: July 7, 2019

Prices: Special entry area (unreserved seats): ¥2,000 (per person, 1m2 picnic sheet, 1 entry ticket).

Tennis court garden table seat: ¥20,000 (4 people, 4 tickets, 1 garden table), Nissan Stadium north side (for legal supporters/ event sponsors and others who contributed to the event: ¥54,000 (6 people, 6 tickets, table seating).

Official Website: http://shinyokohama-hanabi.com/

Enjoy Fishing With A Beautiful Fireworks Display In The Sky at Echizen, Fukui

Visit Echizen port to enjoy a beautiful fireworks display whilst on the hunt for fish and squid. This is a relatively cheap plan considering that you also get the chance to enjoy a beautiful view. This is a wonderful way to create special memories.

▼ Fishing and Fireworks in Echizen, 2019

Date: July 13, 2019

Price: Squid: ¥ 6,000 per person Fish: ¥7,000 per person (40 people max).

(Includes fishing equipement. Price is the same for both children and adults).

Official website: https://www.town-echizen.jp/SSL/experience/detail.php?id=90

A Cool Night at The Pool and Fireworks Every Day at Phoenix Seagaia Resort, Miyazaki

During the summer holidays, there will be a fireworks show every evening at Phoenix Seagaia Resort in Miyazaki prefecture. They have special seating, and also those who choose accommodation on the club floor can see the fireworks launched before their very eyes.

You can also enjoy the night pool or barbeque and simultaneously witness the fireworks. The best part is that there is a show everyday, so there is no need to worry about fitting it in with the rest of your plans.

▼Phoenix Seagaia Resort Summer Fireworks 2019

Event Period: Every day from July 20 ー August 31, 2019

Official Website: https://seagaia.co.jp/

This summer will be the first ever fireworks season of the Reiwa era, so how about making it extra special by attending a fireworks festival with that extra wow factor?

Book Traditional Japanese Cultural Experiences Online Easily With Deeper Japan

Deeper Japan has officially gone live, a service that enables users to quickly and easily book an array of activities in traditional Japanese culture.

The service removes the difficulties that foreign travellers face when trying to gain access to activities and experiences in Japan's traditional culture by letting them simply book online on its English website. The website offers a careful selection of rich Japanese cultural experiences. By linking up directly with artists and artisans at the front line of their craft, users don't have to worry about barriers in language, culture or values – they can build mutual understanding through coming into contact with another culture on their trip. The plan incorporates a system that only allows several guests at a time in the activity so that they can enjoy a richer experience with the artist.

There is a growing interest amongst foreigners in Japanese cultural in recent years, and more so more people wanting to experience true Japan―not a simplified version whipped up for tourists.

The list is long but some experiences include observing forging with a swordsmith, repairing pottery, creating bonsai trees, preparing Buddhist cuisine at a temple, Okinawan karate, Japanese archery, Nishijin-ori textiles, and more. Now foreign visitors to Japan can look forward to experiencing things that were not made immediately accessible to them before.

The website is also partnered with various hotels such as The Ritz-Carlton Tokyo and Park Hyatt Tokyo. Guests staying at those hotels can hook up with an artist or artisan and relax while experiencing certain activities in a private room in the hotels. The service is also partnered with the NPO Marugoto Rikuzentakata Project―which was set up after the destruction of the coastal town of Rikuzentakata in southeastern Iwate Prefecture by the Great East Japan Earthquake―amongst other organisations to help preserve traditional Japanese culture.

Book your traditional Japanese culture experience today!