Ride Down Mount Fuji on a Bicycle with the New Activity Service BonVelo
The new bicycle activity shop BonVelo will open on June 1, offering a range of exciting activities including 'Mount Fuji Downhill' and 'Mount Fuji Hill Climb.'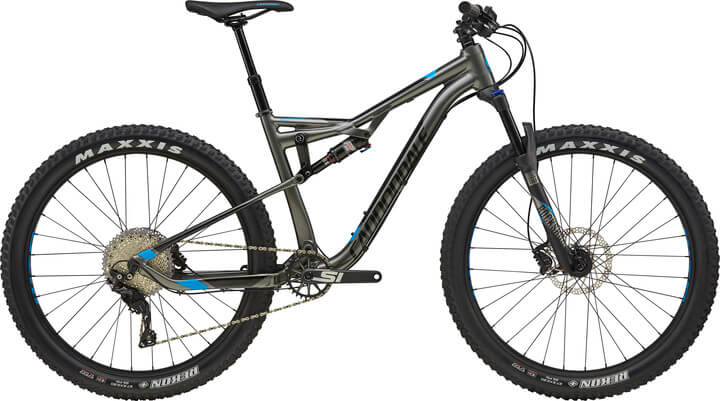 Mount Fuji Downhill has mountain bikes delivered all the way up to Mount Fuji's 5th station so you can ride down without stopping. This new activity is aimed at people who've made the effort to go to Mount Fuji and want to have some fun. Daisuke Imanaka, the first Japanese person to compete in Tour de France, was appointed as the project adviser of this activity, which is sparking much attention.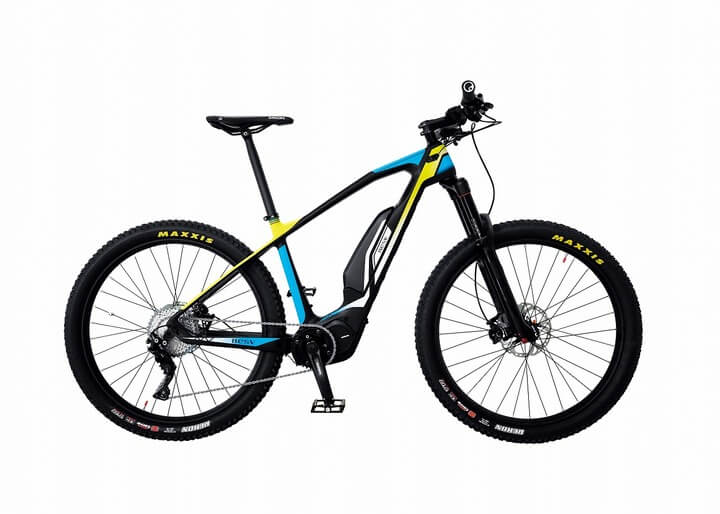 The shop's name bon velo is French and means 'good bicycle.' Each activity they have on offer makes use of high grade mountain bikes and electronic sports bikes that can ride for you.
For example, if you take on the Mount Fuji Downhill Subaru Line course, a mountain bike will be delivered to the 5th Station at the entrance of the Yoshida Trail on Mount Fuji. From there, you will cycle down to the bottom, offering a truly special experience that you can't easily get anywhere else.
In some other courses, like the Hill Climb course, you'll get to use an e-bike. Since they are equipped with a motor, you won't have to exert yourself, meaning even bike beginners or novices can enjoy themselves. You can even enjoy your ride as a couple or with friends.
Another great aspect is that there are plenty of activities for people of all levels, as well as people of all ages.
Experience the thrill of cycling down Mount Fuji yourself!
■Information
BonVelo
Plans & Prices:
・Mount Fuji Downhill Subaru Line Course
High Grade Mountain Bike w/ Semi Fat Tires
Time Required: 2-3 Hours
Distance: Approximately 30km
Price: ¥12,000 per person
This downhill course plan will deliver the bike and user to Mount Fuji's 5th Station at the Yoshida entrance.
・Mount Fuji Downhill Umagaeshi Course
High Grade Mountain Bike w/ Semi Fat Tires
Time Required: 2-3 Hours
Distance: Approximately 17km
Price: ¥9,800 per person
This downhill course plan will deliver the bike and user to Yoshida Umagaeshi on Mount Fuji.
・Mount Fuji Hill Climb Course
Electronic Sports Bike w/ Semi Fat Tires OR High Grade Mountain Bike
Time Required: 4-5 Hours
Distance: Approximately 60km
Price: ¥10,000 per person (e-bikes are an additional ¥5,000)
This plan is a round trip course from the shop to the Subaru Line on Mount Fuji.
・Lake Kawaguchi Pottering Course
Electronic Sports Bike w/ Semi Fat Tires OR High Grade Mountain Bike
Time Required: 2-3 Hours
Distance: Approximately 24km
Price: ¥3,000 per person (e-bikes are an additional ¥5,000)
This course plan is a cruise cycle from the shop around Lake Kawaguchi at Mount Fuji.
Website: http://bonvelo.jp
RELATED ENTRIES
Keio Plaza Hotel Tokyo Offers Luxurious Accommodation Plan & Tea Ceremony Experience For Families

Keio Plaza Hotel Tokyo, a highly prestigious and magnificent 4-star hotel located in Shinjuku, is now serving an all-new "luxurious" family package which includes a tea ceremony experience and much more. It is currently running from July 20 to September 1.

The rooms offered in the accommodation plan are the hotel's popular Wide Twin Rooms located on the Premier Grand club floor. Use of the Club Lounge is included in the package. The Wide Twin Rooms include two roomy queen-size beds which span 1.53 meters wide which allow parents to sleep comfortably with their children. Rooms also feature their own bathroom facilities.

The package also includes a check-in simulation for children aged 6-12 years where they can get a feel for what it's like to check-in. They will fill in their own check-in cards with parents and receive a ticket for the tea ceremony experience. They will be able to take their card home with them and take a commemorative photo.

The tea ceremony experience will be held on the hotel's 10th floor in the "Shofuan," an authentic tearoom that has been in the hotel since it opened in 1971. Parents and children will receive proper instruction from the tea ceremony teacher before pouring their own tea, allowing them to learn about traditional Japanese culture and etiquette. They will receive a special certificate of completion at the end.

If you're travelling to Japan as a family this summer then enjoy it in luxury at Hotel Keio Plaza Tokyo.

Information

Tea Ceremony Experience and Luxurious Accommodations for Families

Running: July 20, 2019 – September 1, 2019
Price: ¥18,450 per person for the Wide Twin Rooms on the Premiere Grand Club Floor *Usage for 2-4 people (Includes use of the Club Lounge, breakfast, and includes service charge and tax)

Package Includes:

①Tea Ceremony experience for overnight guests (1.5 hours required, children of preschool age or younger cannot participate but are welcome to watch)

②Simulated Club Lounge check-in experience for children and special commemorative photographs available between 2:00p.m. to 5:00p.m.

③Amenity items for mother use (skin care products etc.)

④Commemorative certificates of stays and tea ceremony completion, and photographs presented to guests

⑤Complimentary late check-out at 12:00p.m. (Normal check-out time is 11:00a.m.)

⑥Complimentary use of Sky Pool facilities

Enquiries & Reservations: +81-35322-8000

Keio Plaza Official Website: https://www.keioplaza.com/

Explore The Hidden Beauty, Culture And Local Cuisine Of Hida Takayama In A Yukata

Shimocho is one of the districts of Hida Takayama and is overflowing with traditional culture that you absolutely must experience. To make the most of your trip, there is a summer yukata-wearing programme running from July 20th which is the perfect opportunity to wear cooling and refreshing Japanese clothes while strolling and exploring the streets. 

This year will be the 7th time the programme has been run. The Hida Takayama de Nippon no Natsu Yasumi programme allows visitors to dress in a comfortable and cooling yukata, stroll, explore, try different foods and enjoy the culture of the area. This year's theme is "romance and yukatas" and gives visitors the opportunity to enjoy programme-limited desserts and the rich culture of the district.  

Discover Hidden Beauty with the Stroll Map

Visitors will be given a map packed with wonderful spots of the area. The map will also include the destinations of 31 shops where you can enjoy special experiences, meals and desserts that are limited to those who take part in the yukata programme. Recommended spots to visit are also drawn on the map in a very cute handwriting-like style, so you can stop by these places easily while enjoying your walk. There are even many places on the map that only a local would know about. 

Some of the special benefits of the programme allow you to enjoy the best regional cuisine that Hida has to offer, including the wonderful experience of restaurants that have been loved by the locals for generations, a beef delicacy restaurant, and much more. Besides food, the programme also gives you the opportunity to witness the beautiful festival floats used during the Takayama festival at the Takayama Matsuri Yatai Kaikan. You can also enjoy experiencing baking your own senbei crackers and gold panning.  

The programme includes a wide range of experiences for you to enjoy from local shops to food to culture to some new experiences. 

 An old-style café called Sabou Usagi is particularly popular with the locals. Here, the coffee is made using a vacuum coffee maker. With the summer programme, you can enjoy the delicious heart Tiramisù served here.

The stroll map includes a variety of locations such as the Takayama Tourist Information Centre, Hida Takayama Tourism Convention Association, Hida Takayama Travel Hotel Association and much more. The map also includes some of the accommodations available around Takayama, some important train stations and much more. You can easily download this map from the official website. (Japanese only )  

Stroll the Streets in an Elegant Yukata

Change into a traditional Yukata that matches the beautiful surrounding townscape. There are four shops Yukata rental shops available to pick up your favourite Yukata, so there is no need to worry if you did not come prepared. There are also some accommodations that allow for yukata rental. 

If you decide to join the Hida Takayama Nippon Natsu Yasumi programme, make sure to share your beautiful memories on Instagram with the hashtag #Hidasummer 

Information

Hida Takayama de Nippon no Natsu Yasumi Programme

Running: July 20 ー September 8, 2019 

Location: Shimocho, Takayama (in the general area of Sakurayama Hachimangu Shrine, Kamiichinomachi, Takayama, Gifu)

Official Website:  https://hida-natsu.jp/

Tokyo Stroll: Shopping & Sightseeing with Mozuku-kun the Dog #5 – Uzumako Ceramic Art School

It's been a minute since we last ventured out with Japanese model Yuna Yabe and her beloved pet pup Mozuku. If you're new to this feature, Yuna Yabe takes her trusty partner Mozuku to various hot spots in Japan that you can enjoy with your pet dog. Their relationship continues to deepen in this priceless experience.

Today, Yuna and Mozuku head to Uzumako Ceramic Art School which is close to Shiba Park. You can get a good view of TokyoTower from this famous park.

What's unique about this art school is that visitors are allowed to take their pets with them. So this means you can take your dog with you to do some ceramics!

Yuna has always had an interest in ceramics. And what better way to experience creating something than with her partner in crime Mozuku! With him tottering beside her, she headed through the entrance curtain with a spring in her step.

When you enter the classroom, there are lots of examples of pottery ware lining the shelves. The room has that smell of craftsmanship which lingers as you begin the class with a demonstration by the teacher. Once you have your apron on and are fired up to begin, it's time to start.

The work begins with kneading the clay to make its firmness uniform. This step helps prevent air bubbles from forming.

Yuna asked the teacher many different questions as she enjoyed kneading her clay. "Where does ceramic work originate from?" "What kind of things to other dog owners make when they come here?"

"What's Yuna up to?" Mozuku's puzzled face seemed to imply as he listened to Yuna and the teacher talk.

Yuna turned to Mozuku and said to him, "I'm going to make you a food bowl!" It seemed like the message got through as his face read, "Looks like my owner is making something just for me."

Yuna wet her hands with some water and began forming a hole in the centre of her clay bundle. The hole forms and gets bigger as the pottery wheel spins.

Next, she used both of her hands to ensure the thickness of the bowl was even all the way around.

"Amazing! The shape of the clay changes in an instant!"

By adding a little bit of pressure the pile of clay can change shape rapidly. It's like a living thing.

"It's like the clay is my own child. I wanna wrap it up!"

Once the shape is formed, Yuna cut around the edges. She is a skilled individual, she got the hang of it straight away.

Mozuku sat right beside Yuna, quiet and curious.

"Is it my turn yet?"

He seemed itching to have a go at making something himself too.

He watched over Yuna's work from atop the table.

"I wanna try spinning the wheel too!"

Mozuku in fact had the most important job of all. Yuna popped a wooden mould onto his paw and stamped a paw print into thebottom of the bowl.

"There we go!" said Yuna

Mozuku mustered all of his strength to make his mark, his facial expression unusually serious as he carried out his big task.

Time to check if the print was done properly!

Here's the final product―Mozuku did a great job!

Their teamwork paid off as they were able to create a really cute dog bowl. The tiny footprint is packed with pet love. The art school actually sells a lot of different cute and stylish pet items but the owner making their own makes it unique―the only one in the world.

If that love is able to get through to your pup, the food they eat from the bowl is sure to be even more delicious.

Thanks for your help, Mozuku.

"I can't wait to fire it!" Yuna's excitement was peak from start to finish. She was very satisfied after the class finished.

After two weeks of waiting, the bowl was completely finished.

Why not try creating something unique special for your own pet―together with them?

Model: Yuna Yabe/Mozuku @yunaaay1030

Text: Ai Watanabe

Photographer: Kayo Sekiguchi

Translator: Joshua Kitosi-Isanga

Information

Uzumako Ceramic Art School
Address: Sekisui House Floor 1F, 3-29-11 Shiba, Minato Ward, Tokyo

Business Hours: 10:00-19:00

Access: https://www.uzumakotougei.com/en/access.html

TEL: 03-6809-6363

Official Website: https://www.uzumakotougei.com/en/index.html

*The course Yuna took with Mozuku was the "Pet Ceramics Plan" where you can make 2-4 ceramic items and fire them. For your first try the staff will carve and glaze the final product to completion. This can be picked up one to one-and-a-half months after your course for ¥4,500. Please check the website for more details.

*Obedient dogs permitted. Please note that there are other participants so dogs who bark a lot or cannot relax are not permitted.

TALENT PROFILE

Yuna Yabe

Yuna Yabe won the grand prix prize at the "Zipper×ASOBISYSTEM Model Auditions" at the age of 15. She is an expert not only in fashion but make-up and video editing too. She's an influential figure to the people in her generation. Recently, her work has expanded greatly, such as appearing in music videos. Her activity continues to grow and looks to be very promising indeed.

Visit Japanese Family Homes and Learn to Cook Authentic Japanese Food With airKitchen

airKitchen is an online service gaining popularity by inviting foreigners travelling to Japan to experience what it's like to cook at home there.

The number of foreign visitors to Japan has been on the rise in recent years, and with the Tokyo Olympics right around the corner, that number is predicted to continue increasing. One shift happening amongst travellers to the country is their desire for more experience consumption over material consumption. This shift has been noted by the Japanese government and companies who are pushing to offer more experience-based content to foreigners.

One such company doing just this is the online platform service airKitchen whose popularity is only continuing to increase. By using the website, foreigners can choose from a long list of Japanese hosts who will teach them how to make many different Japanese dishes in their very own homes. Bookings and payment can both be done via the company's official website. airKitchen launched in April 2018 and by April this year it already has over 4,000 users.

airKitchen's popularity can be accredited to it satisfying overseas visitors' desire to experience everyday Japanese life. They will cook authentic Japanese food in a common Japanese-style kitchen. In 2013, Washoku ("Japanese Food") was registered as a UNESCO Intangible Cultural Heritage. The appeal of Japanese food is on the rise and is sure to become even more popular.

airKitchen Introductory Video

Some of the most popular foods taught on the website include gyoza, bento and sushi. A total of three hours are allotted for each experience which includes both the cooking and eating time. The price for each service varies but the average is ¥5,000 per person. The biggest ratio of nationalities come from Europe and Australia and range from couples to families.

If you're travelling to Japan, why not book with airKitchen yourself and get a taste of everyday Japanese home life?

Red Mount Fuji Curry Inspired by Japanese Ukiyo-e Painter Hokusai

The Mount Fuji Lava Cafe, located in the Fujisan World Heritage Center in Yamanashi Prefecture, released a new Red Mount Fuji Curry on January 12 inspired by the woodblock print Fine Wind, Clear Morning from Hokusai's Thirty-six Views of Mount Fuji series of landscape prints.

Red Mount Fuji Curry: ¥1,500 (Tax Included)

This red hot lava curry gets its vibrant colour from its picante spices and red chili oil. But it's not simply a bowl of spiciness – it also has typical Japanese flavours like a dashi made from skipjack tuna and kombu. It's also mixed with grape juice made from grapes grown in Fuefuki, Yananashi for deeper flavour.

Upon ordering this curry you can pick from three different levels of spiciness. Those who order the highest level, dubbed "Mount Fuji's Peak," are offer to take part in an eating challenge. If you're able to devour the hottest version of this curry within 22 minutes and 30 seconds the price of your bill will be wiped and you will receive a free ice cream.

The Red Mount Fuji Curry serves as a follow up to the cafe's original Blue Mount Fuji Curry which erupted in popularity on Japanese social media.

Make Your Own Okonomiyaki at OKOSTA in Hiroshima Station

OKOSTA is a new studio opening at the north entrance/exit of Hiroshima Station on October 4, 2018 where you can have a go at making your own okonomiyaki. It is being opened to get more people liking okonomiyaki, both Japanese and foreigners, by letting them get hands on. They are now taking reservations both online and via telephone (082-277-7116).

The number of inbound foreign tourists to Japan has been on the increase in recent years, and the Japan Tourism Agency predict 40 million to arrive in Japan in 2020. The number of tourists visiting Hiroshima has also been increasing year by year, both Japanese and foreign.

Otafuku Sauce Co., Ltd. is an okonomiyaki and okonomiyaki sauce maker who have carried out activities to spread the word of okonomiyaki―the soul food of Hiroshimia―including its history, culture and nutritional value. They opened Wood Egg Okonomiyaki Kan in 2008 as a facility to do just this. As of July 2018, a total of 162,921 people from both Japan and overseas have visited the information center.

This is where OKOSTA comes in, a new experience that aims to have okonomiyaki leave a lasting impression on the many people visiting Hiroshima.

Okonomiyaki in Hiroshima piles on a huge range of different ingredients onto batter including fish meal, cabbage, tenkasu, spring onions, bean sprouts, pork, noodles, eggs and more. They're also known in Japanese as kanaseyaki ('fried layers' i.e. layers of food).

OKOSTA gives you the chance to fry and prepare your own okonomiyaki using a hot iron plate and spatula just like at an okonomiyaki shop in Hiroshima.

Inside OKOSTA there will be four iron plates available to use. Up to 40 people can try out at once. They also cater for vegetarians by offering options without meat and fish.

Have a hand at making your own okonomiyaki at OKOSTA.

■Information
OKOSTA
Address: ekie DINING TERRACE, 1-2 Matsubaracho, Minami Ward, Hiroshima, Hiroshima Prefecture
Opening Hours: 10:00am-10:00pm (No Fixed Holidays)
TEL: 082-207-1277
Website: https://www.otafuku.co.jp/laboratory/event/okosta.html
Reservations: Telephone & Online

Cooking Times:
[Slot 1] 11:00am-12:30pm
[Slot 2] 1:00pm-2:30pm
[Slot 3] 7:00pm-8:30pm
Evening Set: 7:00pm-9:00pm

Mount Fuji Pancakes Made in Lava Furnace Now Available in Yamanashi Prefecture

These 'Mount Fuji Pancakes' are cooked in lava furnaces at Mount Fuji. They're being sold at The Noborisaka Hotel.

Mount Fuji Pancakes

Price: ¥980 (Tax Included)

Cooking the pancakes in a lava furnace causes the molecules to vibrate due to the far infrared effect. This means it cooks at a high temperature in a short period of time. Because of this, the necessary moisture ceases to evaporate, resulting in a soft, fluffy and deliciously cooked pancake. They're made with mascarpone which leaves a refreshing taste in your mouth

Strawberry Chocolate Fondue Pancake

Price: ¥1,880 (Tax Included)

Mount Fuji European Style Curry (only 30 served per day)

Price: ¥1,280 (Tax Included)

There's other dishes cooked in the furnaces too including pizza, steak and fried vegetables. It's different from cooking in an ordinary furnace. The surface doesn't burn but the heat, juices and flavour remain inside.

Try this ultimate Mount Fuji meal for yourself.

■Information

Mount Fuji Pancake

Opening Hours: 10:00am-9:00pm (Last Orders 8:00pm)

Address: The Norisaka Hotel 1F (6832 Funatsu, Fujikawaguchiko-machi, Minamitsuru-gun, Yamanashi Prefecture)

TEL: 0555-28-5310

Website: http://hotel-noborisaka.jp

Fujiyama Onsen: The Hot Spring Facility With a Mount Fuji View Undergoes Renovation

Fujiyama Onsen is currently undergoing renovation and will reopen on July 14. Located in Yamanashi Prefecture, the site sits at the foot of Mount Fuji.

The facility is being fitted with a new stone sauna where you can have a clear view of Mount Fuji. There's also a new hammock resting spot as well as hot yoga classes amongst other things. All of these changes transform Fujiyama Onsen from a simple natural hot spring site into a full-day experience.

The fourth and highest floor now has a relaxation area with a picturesque view. There's also other stone saunas in a quiet area with the lights dimmed for winding down, as well as break rooms called 'hot rooms.'

Hot rooms are equipped with heated flooring and there's a reading corner with manga and magazines as well as cushions. Everyone is free to move between the sauna area and hot rooms.

*A separate fee of ¥600 is charged for use of the stone sauna area and hot room space.

The third floor resting area has rooms with tatami flooring and a wide view of Mount Fuji as well as hammocks and a kid's room. There are 6 hammocks – three chair types and three for laying down.

The menu of the site's restaurant, Fujiyama Dining, has also been updated. You can look forward to specially made Yamanashi Prefecture chicken and lots of locally source ingredients as well as beer.

Hot Yoga classes begin from July 21. By exercising at high temperatures, you'll be able to stretch your muscles much easier as well as get rid of any waste in your body. It's also good for dieting and your skin.

Gaze at Mount Fuji while having a relaxing time at Fujiyama Onsen.

■Information
Fujiyama Onsen

Address: 4-17-1 Shinnishihara, Fujiyoshida, Yamanashi Prefecture

Business Hours

・Morning Bath: 7:00am-9:00am

・Regular Bath: 10:00am-11:00pm

・Restaurant: 11:30am-10:30pm (Last Orders 10:00pm)

Price

・Morning Bath: Adults ¥620 / Children ¥310

・Regular Bath: Adults – Weekdays ¥1,400 / Weekends & Holidays ¥1,700

Children – Weekdays ¥700 / Weekends & Holidays – ¥850¥1,700

*Price includes entry fee, bath towel and face towel rental.

*Weekday prices to adopt weekend and holiday prices during the summer season.

*Includes stone sauna yukata and dry towel rental.

TEL: 0555-22-1126

Mt. Fuji's 5th Station Rest House Fujikyu Unjokaku Introduces Foreign Currency Exchange

Fujikyu Unjokaku is a rest house located at Mt Fuji's 5th station up Fuji Subaru Line Road, which goes to the highest point of the mountain that's accessible by transport. The start of this summer's mountain climbing season begins on July 1, and in conjunction with this, new measures are coming into place.

The number of climbers to Mt. Fuji increases year by year. A survey that was conducted showed that there are around 50 nationalities of people who climb the mountain, and that 1 in 3 people taking the Yoshida Trail are foreigners.

Despite bringing in so many foreign tourists and visitors, many people are unsure of how to book reservations to stay in the mountain lodges and have highlighted how they cannot use their credit or debit cards up there, amongst other things. To tackle these issues, Fujikyu Unjokaku is introducing several services catered toward foreigners climbing Mt. Fuji.

・Foreign Currency Exchange Center – 158 Currencies

Starting from July 1, a manned exchange center will be introduced onto the first floor of Fujikyu Unjokaku which will handle 158 different currencies. If you suddenly realise you need Japanese yen while you're climbing, then you can have your money exchanged, meaning you no longer need to worry about not having cash on you for shops that don't take card or if you want to shop up the mountain. They offer superior rates, and you don't need to present your passport or fill out any documents either making it a very useful and convenient service.

Running: July 1, 2018 – September 10, 2018 (No holidays during mountain climbing season)

Time: 7:00am-10:00pm

・Mobile Payment Service 'WeChat Pay' Introduced

WeChat Pay is a mobile payment service that will enable you to book accommodation with Fujikyu Unjokaku and can be used in restaurants and shops.

・Online Accommodation Bookings Now Available

Fujikyu Unjokaku's capsule hotel service Mt. Fuji Lodge is introducing an online booking system. It's a popular capsule-style hotel that guarantees privacy with semi-double size individual rooms, a women's-only space, and more. Bookings will take place on the Fujikyu Unjokaku website and can be made in Japanese or English – with credit and debit cards too. Bookings are also possible via Japanese travel agents as well as non-Japanese online travel agents such as Expedia and Agoda. This will allow easier hotel booking for foreign travelers climbing Mt. Fuji.

Booking Timetable

Running: July 1, 2018 – September 10, 2018

Booking Page (English): https://goo.gl/PwW2dA

Booking Page (Japanese):https://goo.gl/QzYnFx

・Cyclist Services Improved

There has been a recent demand for more cycling accessibility around the Fuji Five Lakes area. The Mt. Fuji 5th station wants to be recognised as the holy ground for cyclists and so is introducing services aimed at cyclists including free bicycle tool rentals, merchandise related to bicycles and original bicycle safety omamori charms, bicycle stands, a photo spot, a photo panel exhibition of winners of the Mt. Fuji Hill Climb, and more.

Plenty of other services have been revamped for climbers and travelers too, including the restaurant, more souvenirs, increased guarantee of rental spaces for mountain climbing tools and more.

Why not take the challenge of climbing Mt. Fuji this summer?

■Information

Fujikyu Unjokaku


Address: 8545-1 Mount Fuji, Narusawa, Minamitsuru District, Yamanashi PrefectureOpening Hours: Spring & Fall 9:00am-5:00pm / Summer 6:00am-11:00pm

Closed: During heavy snowfall

Access

Car – 28.6km (38-minutes) via Fuji Subaru Line via Kawaguchiko Interchange
*Minor restrictions along Fuji Subaru Line from July 10, 2018 to September 10, 2018
The minor restrictions mean that you will have to park your car at Fujihokuroku Parking Lot and change onto a shuttle bus. Fujihokuroku Parkling Lot is located along Higashi-Fuji-Goko Road on the East side of Fuji Yoshida interchange. It houses 1,400 cars and costs ¥1,000 to park there.

Bus – 155 minutes via express bus from Shinjuku Station to Fuji Subaru Line 5th Station
*In addition to Shinjuku Station, a 5th Station bus will also run for a limited period from Haneda Airport, Yokohama Station, Center-Kita Station and Tama-Plaza Station.

Train – Change from Chuo Main Line at Otsuki Station to the Fujikyuko Line. Get off at Fujisan Station and board the Fuji Express Bus.

TEL: 0555-72-1355

MIOCHIN Challenges Herself to Designing an Original Phone Case

What kind of phone case do you use? Finding the right one for yourself can be tougher than it seems. MIOCHIN―an illustration and creator working under the name MIONOSEKAI (Mio's World)―is also facing the same problem. She's looking for a case that goes with her glasses. Searching far and wide in Harajuku, you end up with one that's too big to fit in your bag… what would be better making your own. That's what MIOCHIN thought to herself, so she went and tried Web Deco Smartphone Case where you can create your own original designed case at reasonable price.

With Fun Create, you can design your own original merchandise online and order it. As well as creating your phone cases, you can make mobile batteries, uchiwa fans, name holders, mouse pads and more.

Web Deco Smartphone Case uses the JPEG format for designs. You can of course use photos saved on your phone on the site. MIOCHIN wanted to illustrate her own case, so she first of all used the ibisPaint app to draw a picture.

MIOCHIN began using a stylus one week ago. Up until then, she only used her fingers on her touch screen and drew on paper. She begins by drawing a rough outline in black and is super fast! "I draw it as I see it in my mind," she says.

Here's the completed outline before it's coloured! Flower patterns are her thing, but this time she drew her design with some star characters. For colouring, she used the same ibisPaint app.

Colour is a must-have in Mio's World. "Today's piece will be colourful as well! The theme is psychedelic pop!" she said, picking colours as she saw them in her head.

Here's the final piece coloured in. She signed the characters (which she hasn't named yet) with "MIONOSEKAI." It took only 45-minutes to complete. She's incredible!

She then saved the illustration on her phone as a JPEG file.

This kind of phone case design definitely wouldn't sell in the real world. The choice of designing your own case sounds too good to be true when looking to get your hands on one with an original design!

MIOCHIN is now beginning her order on Web Deco Smartphone Case. You first go to the Fun Create webpage and select "Web Deco Smartphone Case" (ウェブデコスマホケース) from there.

Select the type of phone you're using and initiate the design. The price is a shocking ¥1,580 for one case. It's very reasonable, so you can easily try it out.

Choosing "Select Photo" (写真を入れる) lets you locate the JPEG file your saved on your phone. You can edit the photo to how you want it including rotation and resizing. If you just want to use an illustration or photo as it is then this is all you need to do. But if you want to decorate your image even more you can even add letters and stamps.

Once the design is complete, add it to your cart and head to the order page. If you order several designs at once you will receive a discount, making the price even more reasonable.

Another aspect worthy of note is the speed. If you order by 8am it will be dispatched the same day! This makes it a great option if you're in need of a last minute present.

Here are MIOCHIN's thoughts after finishing up: "The site is thoughtful. I was able to work through everything without getting lost at all. It was super easy! I can't wait for it to arrive."

MIOCHIN's original design phone case arrived in the mail! Her results paid off more than she thought―she was very satisfied with the result!

Everyone should try their hand at designing their own personal phone cases with Web Deco Smartphone Case too!

For MOSHI MOSHI NIPPON readers, we also recommend the Sengoku Busho version! You can add the family crests of popular military commanders like Oda Nobunaga and Hiroyuki Sanada

■Information

Fun Create

iPhone5・5s・SE ¥1,580

iPhone6・6s・7・8 ¥1,580

iPhoneX ¥1,580

iPhone6+・6s+ ¥1,780

iPhone7+・8+ ¥1,780

"Mount Fuji Curry" Arrives at Lava Cafe in Fujisan World Heritage Center

The Lava Cafe, located in the north block of the Fujisan World Heritage Center in Yamanashi Prefecture, has introduced the new Mt. Fuji Curry to its menu.

The blue coloured curry dish is made to look just like Mount Fuji while the pickles represent the surrounding forest at the base of the mountain Aokigahara, also known as the 'Sea of Trees.' This Instagrammable meal is aimed at both Japanese and foreign tourists.

There have been many curry dishes on the market with rice formed in the shape of Mount Fuji, but this dish not only maintains the shape, but the colouring too. It took them over half a year to perfect the dish.

The cafe will also begin serving a 'mega size' version of the blue curry from June 22 to bring it closer to the size of Mount Fuji. They also plan to release a spicy red version in autumn to bring to life the scene when Mount Fuji appears red when the sun's rays shine over it. Make sure you don't miss out on this one either.

Head to the Lava Cafe to try eating this stunning curry that you can't get anywhere else!

■Information

Lava Cafe

Address: Fujisan World Heritage Center North Block 2F, 6663-1 Funatsu, Fujikawaguchiko-machi, Minamitsuru-gun, Yamanashi Prefecture

Opening Hours: 09:30-16:30 (Last Orders 16:00)

No Fixed Holidays.

TEL: 0555-72-0259

Information: https://tabelog.com/yamanashi/A1903/A190301/19009495/

Mt. Fuji Curry

Price: ¥1,000 (Tax-Included)

*There is also a Halal option.

5 Day-Trip Sightseeing Spots Close to Tokyo

For this article, we've compiled a Top 5 list of great places to visit in Japan within just one hour of Tokyo. The commute is short, so they're perfect locations for day trips if you're staying in Tokyo. We've also included the easiest routes to get to them.

Nikko (Tochigi Prefecture)
Nikko is a popular site for tourism, home to the famous Toshugu Shrine which is a registered World Heritage Site. It has great access with Asakusa, making it a perfect location for shrine visits.

Recommended Spots: https://www.moshimoshi-nippon.jp/tag/nikko

■Asakusa Station (Tobu Nikko Line) → Nikko Station

Travel Time: 2 Hours 10 Minutes

Price: ¥1,360

Mount Fuji (Shizuoka Prefecture / Yamanashi Prefecture)
Mount Fuji was registered as a World Heritage Site in 2013. Its graceful, sempiternal beauty has made it an unmistakable symbol of Japan throughout the world.

Be careful when traveling there, as the closest station to the mountain isn't Fujisan Station ('Mount Fuji Station'), but Kawaguchiko Station. There is also a direct bus there to and from Shinjuku.

Recommended Spots: https://www.moshimoshi-nippon.jp/87612

■Tokyo Station (JR Chuo Line / Ome Line / Itsukaichi Line) → Mitaka (JR Limited Express Kaiji) → Otsuki (via Fuji-Q)

Travel Time: 2 Hours 33 Minutes

Price: ¥3,560

■Shinjuku Bus Terminal (Express Bus) → Kawaguchiko Station

Travel Time: 2 Hours

Price: ¥1,750

Kamakura (Kanagawa Prefecture)

Kamakura is famous for its old-fashioned streetscape and shrines. It's also close to other popular tourist spots such as Enoshima, a small island off the coast, so you can have a lot of fun there with plenty of things to do no matter how many times you visit. If you're a travel lover, then we also recommend boarding the hugely popular Enoshima Electric Railway.

Recommended Spots: https://www.moshimoshi-nippon.jp/tag/kamakura

■Tokyo Station (JR Tokaido Main Line) → Totsuka Station (Yokosuka Line) → Kamakura

Travel Time: 57 Minutes

Price: ¥910

■Shinjuku Station (Odakyu Line) → Fujisawa Station (Enoshima Electric Railway) → Kamakura

Travel Time: 1 Hour 31 Minutes

Price: ¥886

Hakone—Japan's leading onsen, or 'hot spring' spot. Hakone Shrine is known for the red torii archways which sit on the bank of Lake Ashi. The town is also known for being home to countless nearby ryokan with hot springs, so you can enjoy hopping from one to the other. And to get there, you can take the direct Romancecar train from Shinjuku which goes straight to Hakone Station.

Recommended Spots: https://www.moshimoshi-nippon.jp/tag/hakone

■Shinjuku Station (Limited Express Romancecar) → Hakone-Yumoto Station

Travel Time: 1 Hour 25 Minutes

Price: ¥2,080

■Shinjuku Station (Odakyu Line) → Odawara Station (Odakyu Line / Hakone Tozan Line)

Travel Time: 1 Hour 45 Minutes

Price: ¥1,190

Chichibu (Saitama Prefecture)
Chichibu is appealing for its rich natural environment. Those who love the outdoors will be enticed by this city. As will anime-lovers, since this is the place where Anohana: The Flower We Saw That Day is set. They even sell maps of where all the places in the series are located, as well as souvenirs of the characters.

■Ikebukuro (Seibu Ikebukuro Line) → Hanno Station (Seibu Chichibu Line) → Seibu-Chichibu Station

Travel Time: 1 Hour 48 Minutes

Price: ¥770

Did you like this list?

You might enjoy stretching your legs and branching out to see what else Japan has to offer during your time in Tokyo.