Kikusui is a 60 year old ryokan―a Japanese style inn―spanning an area over 2700m². The establishment reopened in June this year as Nanzenji Sando Kikusui and will sell a special new afternoon tea set this summer.
Kikusui continues to retain the spirit and vibe of the Meiji Era with its gardens and tea-ceremony arbours, but the terrace seats in the garden which can now be entered with your shoes on, amongst other things, have been renovated to better fit the current times.
Afternoon Tea Set – ¥3,000 per person
The afternoon tea set features a fusion of Western and Japanese styles, including things such as matcha and bean jam wafer cakes.
There are 12 original desserts and food items to choose from, as well as unlimited refills of 10 different teas from Ronnefeldt. You can also enjoy a leisurely stroll in the gardens for as long as you like. It's a perfect stopover location when sightseeing and travelling. There's plenty of food there too so you can even have a late lunch.
Pick a seat of your choice at the wide-open terrace seating area where you can hear the sounds of nature and enjoy gazing across the garden while tucking into your food.
There's plenty of other meal options too!
Chocolate Cream & Houjicha Ice Cream Affogato
This affogato is a mix of rich cream made with chocolate from Spain, houjicha ice cream, cinnamon streusel, and chocolate nibs. Pour over espresso to bring all the flavours together.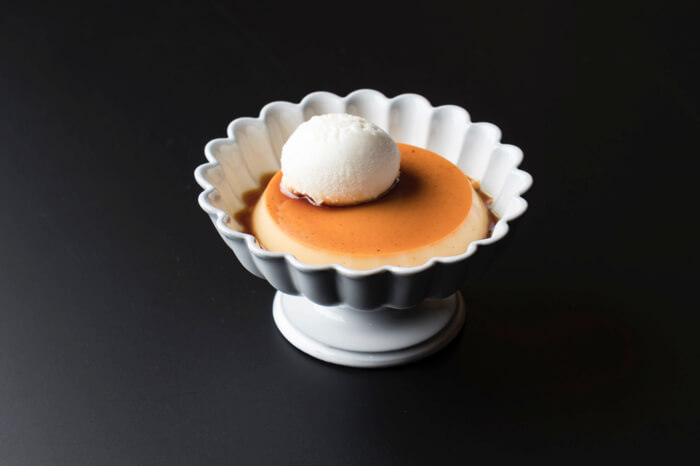 Salty Milk Ice Cream & Kitasaka Chicken Farm "Cherry Blossom Egg" Fried Purin – ¥900
This traditional fried purin made with a rich cherry blossom egg has a slightly salty flavour that complements the milky ice cream. It's described as a 'classical' dessert.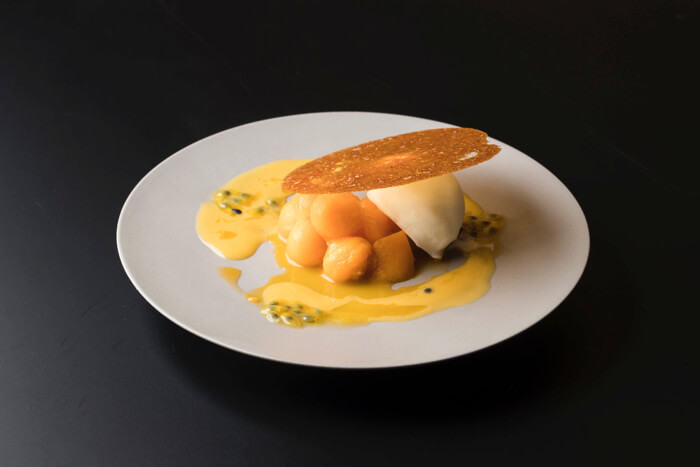 Miyazaki Mango, Passion Fruit & Apricot Seed Sorbet – ¥1,400
This dessert puts together good quality mangoes, passion fruit and apricot seeds. The added fragrance of amaretto draws out the flavour of the mango even more.
Caramel Banana & Mascarpone Ice Cream Dutch Pancake – ¥1,200
Baking this pancake at 250°c gives rise to a unique texture. The skillet keeps the pancake nice and warm until the last mouthful.
Muskmelon, Rich Panna Cotta, Honey Ice Cream & Noble Rot Wine Jelly – ¥1,400
The slightly sour panna cotta, noble rot wine jelly and honey ice cream bring out the sweet flavour of the muskmelon. This refreshing dessert is both unique and uniform.
Enjoy a most luxurious teatime in Kyoto at Kikusui.
■Information
Nanzenji Sando Kikusui
Address: 31 Nanzenji Fukuchicho, Sakyo-ku, Kyoto
Opening Hours: 11:00am-10:00pm (Lunch 11:00am-2:00pm / Teatime 2:00pm-5:00pm / Dinner 5:00pm-9:00pm)
No Fixed Holidays.
TEL: 075-771-4101
Website: http://www.kyoto-kikusui.com/