Hinomaru Sumo Anime Adaptation Opening & Ending Themes Announced
Details surrounding the opening and ending themes for the upcoming anime adaptation of Kawada's sumo shonen manga series Hinomaru Sumo―set to begin airing on October 5―have been unveiled.
The story follows Ushio Hinomaru, a student who appears before the sumo club at Oodachi High School, who trains to climb to the top and become Hinoshita Kaisan, the highest rank achievable in sumo.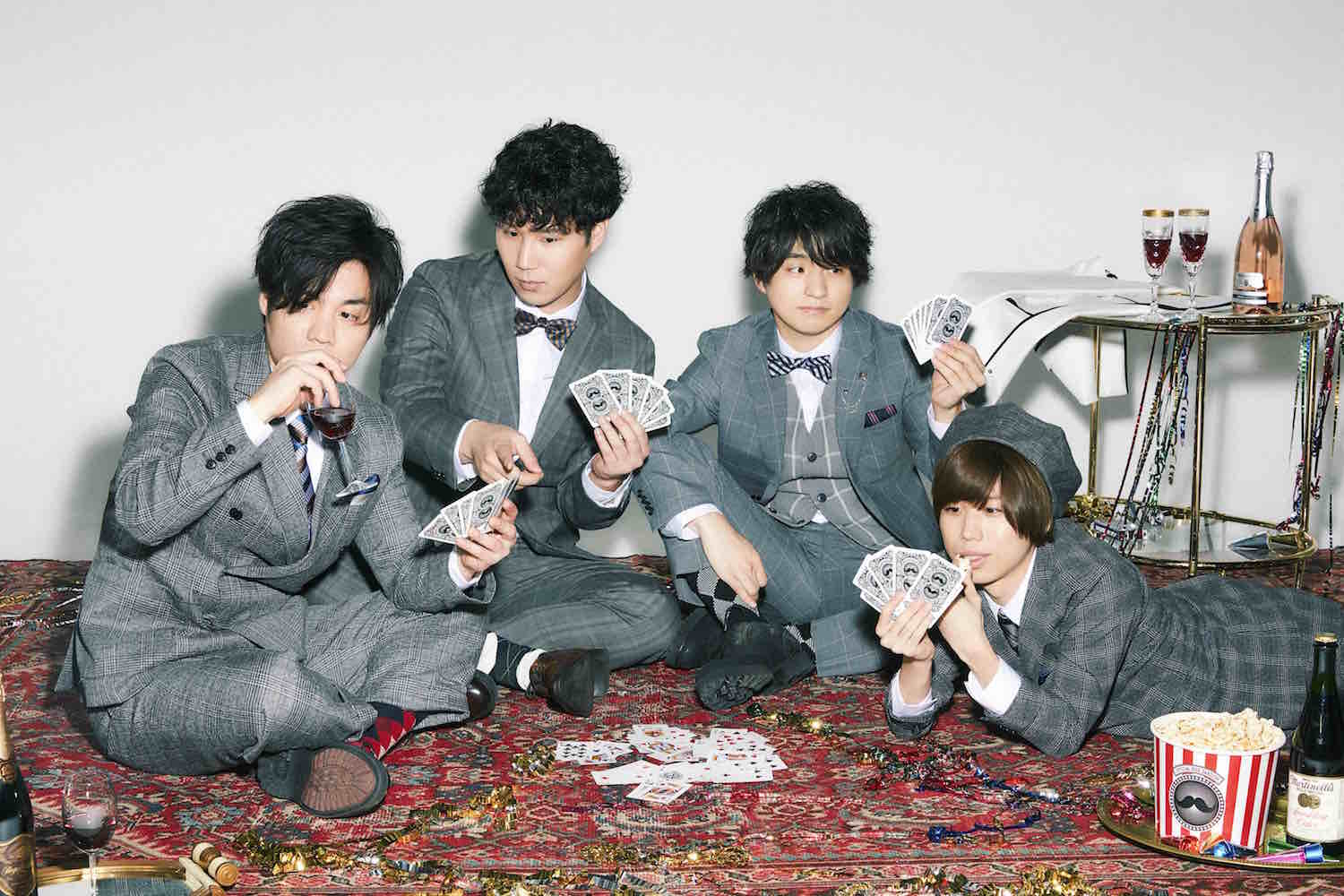 The opening theme song will be performed by Official HIGE DANdism, an up-and-coming band which has been gaining much attention this year. This is the first time the band has provided a song for an anime series, and fans of the manga are anticipating how they will capture it.
The band's new song Bad For Me is now available on iTunes, Spotify and Apple Music. They also released a short version of the song in the form of a lyric video on their official YouTube channel. Be sure to check it out below.
The members also announced a brand new release at their concert in Nakano Sunplaza on July 5. Full details will be announced in the near future, so stay tuned.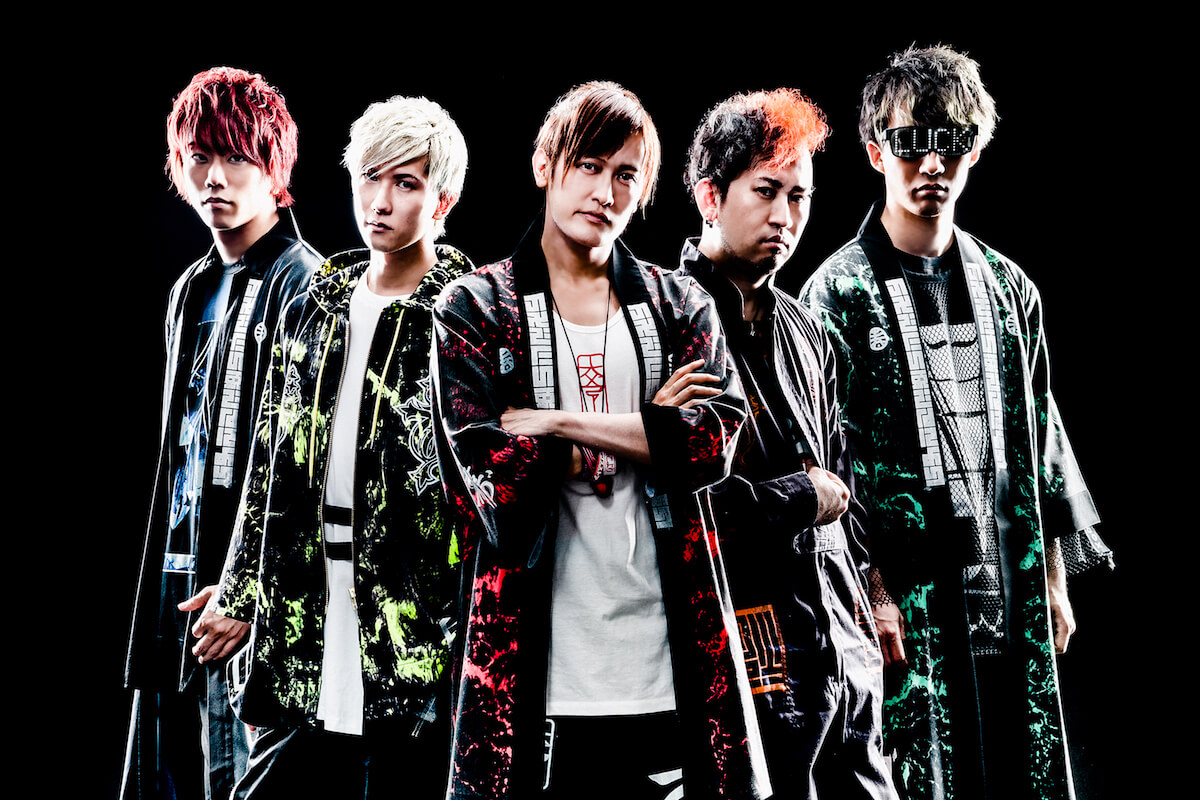 The ending theme will be performed by Happy Heads NANIYORI.
Vocalist Sekihan had following to say regarding the song:
"Seeing the characters going through setbacks but moving forward together ties in way too much with our band. We became engrossed when we noticed. We wrote the song while talking about our favourite scenes and lines. This is also the first tie-up song we've done with an anime series. Oddly enough, we couldn't help but feel that the composition for our artist photo and the anime illustration coincidentally matched almost perfectly (laughs). I would be happy if we could share our enthusiasm through this song with those who have finished walking the anime. Now, let's fight together!"
Full details regarding the ending theme song will be released at a later date. Happy Heads NANIYORI recently played a hugely successful show at Zepp DiverCity in Tokyo. They will also perform at numerous large-scale festivals this summer.
Listen out for both songs to see just how they match the anime series.
RELATED ENTRIES
Official HiGE DANdism to Release Newest EP 'Mixed Nuts' in June

Official HiGE DANdism will release the Mixed Nuts EP on June 22, 2022. The album will include a total of four songs, including Mixed Nuts, the opening theme for the current anime series SPY x FAMILY, and Anarchy, the theme song for the film The Confidence Man JP: Episode of the Hero.


The CD+Blu-ray/CD+DVD versions will include nine songs from the Official HiGE DANdism Road to One-Man Tour 2021-2022 held on June 21 at Pia Arena MM in Kanagawa, the band's first concert in over a year. Depending on where you buy the album, you'll receive a special bonus, so check out the album's special site for more details.

The group has also recently concluded their 2021-2022 -Editorial- Tour which began in September 2021 on April 17 in Matsue, Shimane Prefecture. The tour saw a total of 48 performances and 300,000 spectators.


To celebrate the conclusion of the tour, the band will stream the Saitama Super Arena concert held in March! The stream will begin at 20:00 on May 1 and tickets are on sale now, so check the band's official website for more details.

©遠藤達哉/集英社・SPY×FAMILY製作委員会

Official HiGE DANdism's 'Mixed Nuts' to Serve as OP Track for SPY x FAMILY Anime Series

Official HiGE DANdism's new song Mixed Nuts has been chosen as the opening theme song for the upcoming anime adaptation of the SPYxFAMILY manga series. Written and illustrated by Tatsuya Endo, the manga has been serialized on Shonen Jump+ since 2019 and has been incredibly well-recieved, selling over 12.5 million copies. The anime series will premiere in April 2022.

 

Along with this announcement, the official website for the anime series has posted the full promotional video for the show. The video also previews the opening song.

The ending theme will be Kigeki by Gen Hoshino. 


SPY×FAMILY Trailer


The members of Official HiGE DANdism also posted a comment about their track being chosen as the opening theme. 

"It's such an incredible series, and as fans ourselves, we've been so pumped for the anime adaptation. The art quality is incredible and we hope that everyone enjoys the show. If you could, be sure to listen to Mixed Nuts while you follow the story of Loid, Yor, and Anya."

©遠藤達哉/集英社・SPY×FAMILY製作委員会

Information

SPY×FAMILY

Premiering on TV Tokyo on April 9 at 23:00
Airing in North America on Crunchyroll

Official Site: https://spy-family.net/

Official Hige Dandism Releases Music Video for 'Pending Machine'

Official Hige Dandism has released the music video for Pending Machine from their new album 'Editorial.'

The video was directed by Takuto Shimpo, who has worked on a number of the band's music videos to date. The story begins as the members get into an elevator, and peering into a duffel bag, they discover what looks like a space suit. This video shows the funnier side of the group and is perfect for cheering viewers up on a bitterly cold winter day!

Pending Machine – Official Hige Dandism[Official Video]


Official Hige Dandism's new song Anarchy will serve as the theme song for the upcoming film 'The Confidence Man JP: Episode of the Hero. A clip of the track can be heard during the film's trailer, found on the official movie website.  

The band is currently on its first national arena tour, titled 'Official Hige Dandism One-Man Tour 2021-2022 -Editorial-.'

©2022「コンフィデンスマンJP」製作委員会

Official Hige Dandism Releases Lyric Video for 'Bedroom Talk'

Pop band Official Hige Dandism has released the lyric video for their track Bedroom Talk from the group's newest album Editorial. 

Bedroom Talk was written and composed by the group's guitar player Ozasa, co-arranged by mabuna, and with guitar arrangements provided by Kyohei Aruga. This lyric video is the first full-length illustrated video for the band and was created by Nagi, an illustrator making waves for her uniquely charming depictions of women. 

Bedroom Talk – Official Hige Dandism (Music Video)




 

Official Hige Dandism's new song Anarchy has also been selected as the theme song for the upcoming film 'The Confidence Man JP: Episode of the Hero.' The latest trailer is available to watch on the movie's official website.

 

New Song from Official Hige Dandism Chosen as Theme for Confidence Man JP Movie

Anarchy, the new song from pop group Official Hige Dandism, will be the theme song for the third Confidence Man film, 'The Confidence Man JP: Episode of the Hero.' The movie will be released in theaters in Japan on January 14, 2022. 

The Confidence Man JP was written by Ryota Kosawa, a screenwriter known for contributing to numerous hit films such as 'Always: Sunset on Third Street' and 'Legal High.' This film will follow 'The Confidence Man JP: The Movie' and 'The Confidence Man JP: Episode of the Princess.' The main cast will feature Masami Nagasawa as Dako, Masahiro Higashide as Boku-chan, Fumiyo Kohinata ad Richard, and Shinya Kote as Igarashi. 

The Confidence Man JP: Episode of the Hero Trailer


 

Official Hige Dandism originally performed the theme song for the 'Confidence Man JP' drama series and has contributed the theme song for each previous movie. 

The pop group gave a comment about the new project. "We're so honored to be performing the theme song for the newest film, having worked on all of the others in the past. It's so thrilling to imagine this being played in a movie theater! Honestly, it's just crazy. I'm so proud that we could create a song like this. We're so grateful to the movie's staff for giving us these wonderful opportunities." 

The Confidence Man JP: Episode of the Hero Special Report #2





The latest trailer for the film featuring the theme song Anarchy is available on the official website. 

©2022「コンフィデンスマンJP」製作委員会

RecoChoku Announces Winners for Best Music of August 2021

10.September.2021 | MUSIC

Japanese music streaming site RecoChoku has announced the top song and album rankings for August 2021!

RecoChoku Monthly Music Award – August 2021

Single Ranking

1st Place: Love Letter – YOASOBI (Released digitally August 9, 2021)

2nd Place: Suiheisen – back number

3rd Place: Dry Flower – Yuri

4th Place: SMILE ~Harewataru Sora no Youni~ – Keisuke Kuwata

5th Place: Apoptosis – Official Hige Dandism

 

Album Ranking

1st Place: Editorial – Official Hige Dandism (Released digitally August 18, 2021)

2nd Place: THE BOOK – YOASOBI

3rd Place: Belle Original Soundtrack – Various Artists

4th Place: Magia Record 2nd Season Theme Song Collection – ClariS, TrySail

5th Place: Senko Hanabi – Sandaime J SOUL BROTHERS from EXILE TRIBE

YOASOBI's Love Letter took the top prize in the single ranking. Written as a collaborative project with the SUNDAY'S POST radio show on TOKYO FM, the song was inspired by a letter sent in by a sixth grader, Hatsune-san, expressing gratitude for music. The Osaka Toin High School Brass Band, after impressing the nation at the SING YOUR WORLD event last month, also performed on the track. As the title would imply, it truly is a love letter written to music itself. Resonating with audiences, it reached the top of the weekly chart upon release on August 11.

The music video for Love Letter was released on August 31, and channels the love and appreciation for music found in Hatsune-san's letter. Since release, it has continuously trended on social media, and has over 4 million views on YouTube. YOASOBI will release their next track, Taisho Rouman, on September 15.

Official Hige Dandism took the top spot in the Album category, with their long-awaited second album Editorial containing popular tracks like I LOVE…, Laughter, and Cry Baby. This 14-song release comes almost two years after their last album release. On RecoChoku, it was #1 for two consecutive weeks. Official Hige Dandism began a nationwide tour on September 4.

Official HIGE DANdism Release Music Video for 'Apoptosis' from New Album

Japanese pop band Official HIGE DANdism released their newest album 'Editorial' on August 18. Now, the music video for Apoptosis is available on Apple Music and the Official HIGE DANdism YouTube channel!

The music video was directed by Takuto Shinbo, who has previously worked on a number of the band's works. It tells the story of three generations, following the members through a barrage of happy memories.

Official HIGE DANdism Apoptosis Music Video

 

A special release concert will be held on August 28, and will be streamed on the Official HIGE DANdism YouTube channel starting at 20:30. During the event, use the hashtag #HigedanMatsuri (#ヒゲダン祭り) on Twitter and share your excitement with other fans!



*Apple Music is registered in the United States and other countries as a trademark of Apple Inc. 

YOASOBI's 'Mou Sukoshi Dake' Ranks Number One On RecoChoku's May 2021 Award

Japanese music streaming site RecoChoku has revealed the top song and album rankings of artists for April 2021 who earn the site's RecoChoku Award for the month. Taking the number one spot for the monthly single charts is YOASOBI with Mou Sukoshi Dake ('Just a Little More') which released on May 10 as the theme song for Fuji TV's Mezamashi TV.

RecoChoku Award Monthly Music – May 2021

Single Charts

1st Place: "Mou Sukoshi Dake" – YOASOBI (Released May 20, 2021)
2nd Place: "Kaitou" – back number
3rd Place: "Kirari" – Fujii Kaze
4th Place: "Butter" – BTS
5th Place: "Cry Baby" – Official HIGE DANdism

Album Charts

1st Place: "ZZ's II" – Momoiro Clover Z (Releasing May 17, 2021)
2nd Place: "THE BOOK" – YOASOBI
3rd Place: "Kimi Shika Katan (Special Edition)" – Hinatazaka46
4th Place: "Butter" – BTS
5th Place: "LADYBUG" – LiSA

YOASOBI's Mou Sukoshi Dake is inspired by the novel Meguru. by Chiharu and first hit the air on March 29 as the main theme for the weekly Japanese news show Mezamashi TV. Excited words of praise flooded social media in Japan when it played on the show. The single's cover art was created by hmng and captures a scene of a schoolgirl bathed in light. This girl also appears in the novel, giving a peek into its story as well as the feeling of the song itself. Mou Sukoshi Dake has ranked number one two weeks in a row for RecoChoku's weekly rankings on May 12 and 19 and has now taken the monthly spot.

YOASOBI's success doesn't stop there however as it was recently announced that band member ikura is receiving her voice acting role in Studio Chizu's upcoming anime film Belle which is set for release this July. 

Momoiro Clover Z's compilation album ZZ's II is set to release on May 17 in celebration of the group's 13th anniversary. The tracks were re-recorded by the current four members. There are 10 songs in title including Nippon Egao Hyakkei -ZZ ver.-, Saraba Itoshiki Kanashimi-tachi yo which features arrangement and guitar work by Tomoyasu Hotei, and more.


Momoiro Clover Z have been posting videos of songs from the album on their official YouTube channel. The album came in at number one on the daily charts and that has continued in the weekly and monthly charts.

Tokyo Revengers Anime Opening Theme 'Cry Baby' by Official HIGE DANdism Release Date Announced

Official HIGE DANdism's song Cry Baby will be released on music streaming and download services on May 7, 2021. The track is used as the opening theme for the ongoing anime adaptation of Ken Wakui's manga series Tokyo Revengers. The manga has been published in Weekly Shonen Magazine since 2017 and has sold over 8 million copies. 

Check out the creditless opening video below.

If you've yet to check out Tokyo Revengers, here's the latest promotional video for the anime.

Official HIGE DANdism are set to perform at Pia Arena MM in Yokohama on June 23 and 24 to a live audience. The show is titled Official HIGE DANdism Road to "one – man tour 2021-2022 (tentative title)" and serves as a lead up to their upcoming 46 show tour one – man tour 2021-2022 (tentative title) which begins this September and will take place at 16 cities up and down Japan. The tour is also set to be streamed live in some capacity, but details for that will be released at a later date. Info for tickets for the in-person tour can be found here.

©和久井健・講談社/アニメ「東京リベンジャーズ」製作委員会

Japanese Music Artists Talk About Music They Listened to When They Were 14

TOKYO FM and 37 other Japan FM radio networks are set to air a special program on April 22 at 19:00 (JST) titled Life Time Audio~My First Music "14-Year-Old's Playlist."

TOKYO FM celebrated its 50th anniversary on April 26, 2021. In line with the milestone, the radio network launched a new brand promise: Life Time Audio, a radio special that promotes audio content that enrichens people's lives through music will weaving stories that connect with everyday people. It aims to be a place where people encounter musical experiences and audio content that gives people meaning as they broadcast each and every day their new show Life Time Audio~My First Music "14-Year-Old's Playlist" is inspired by a New York Times article published in 2018 titled The Songs That Bind which looks at how music heard when you are 14 years of age sets in stone your music preferences.

The live broadcast will be hosted by Daisuke Tooyama who worked as the principal of the Japanese radio show SCHOOL OF LOCK! for 10 years until 2020. Listeners can submit the music they listened to when they were 14-years-old either on the show's official website or on social media using the Japanese hashtag #14歳のプレイリスト ("14-Year-Old's Playlist") which will be discussed each episode. Guest artists will also talk about what music they were listening to back then. In the first episode, Masamune Kusano of Spitz talks with Aimyon. Aimyon has publicly stated that she has loved Spitz since elementary school. Masamune will talk Aimyon about other artists she listened to growing up, her music roots, and more. They will also talk about Spitz's latest single Murasaki no Yoru o Koete as well as Aimyon's new song Koi o Shiru Made wa which will be released on May 26 and is used as the main theme for the Japanese drama show Konto ga Hajimaru.

Official HIDE DANdism will also feature as guests on the show. The band formed while they were all in university. It is mentioned that members will talk about not having gone to school much, not getting along with people, their first live shows, and more. They will also talk about what music they want 14-year-olds to listen to.

Information

Life Time Audio~My First Music "14-Year-Old's Playlist."
Broadcast Date: April 22, 2021

Time: 19:00-21:00 (JST)

Where: TOKYO FM / 38 JFN Networks
Official Website: https://tfm.co.jp/fourteen

Official HIGE DANdism Release Music Video Teaser For Doraemon Film Theme 'Universe'

Official HIGE DANdism dropped a teaser for their new Universe single on Wednesday, the newest single from the pop band which is set for release on February 24, 2021.

The new song features as the main theme for the upcoming anime film Doraemon: Nobita's Little Star Wars 2021 which is hitting Japanese theatres on March 5, 2021. The song is an ode to the little alien Papi and the grand adventures of Doraemon and co in the film.

Official HIGE DANdism – "Universe" Music Video Teaser


The full music video, directed by Takuto Shimpo who has directed numerous of the band's videos, will premiere on YouTube on January 9, 2021 at 18:00 (JST). Save the premiere video link below.

Official HIGE DANdism – "Universe" Music Video Premiere Link

Universe will be released in three editions: the CD-Only Edition, CD+Live Blu-ray Edition, and CD+Live DVD Edition. The DVD and Blu-ray editions come with the full footage of Official HIGE DANdism's online concert "Official HIGE DANdism ONLINE LIVE 2020 – Arena Travelers -" which was watched by 120,000 fans on September 26, 2020.

Universe will hit major music streaming and download services earlier than the physical release on January 9, 2021.

©藤子プロ・小学館・テレビ朝日・シンエイ・ADK 2021

Information

Universe
Release Date: February 24, 2021
CD-Only Edition: ¥700 (Before Tax) [PCCA. 70553]
CD+Live DVD Edition: ¥4,500 (Before Tax) [PCCA-06011]
CD+Live Blu-ray Edition: ¥4,500 (Before Tax) [PCCA-06010]
Official HIGE DANdism "Universe" Special Site: https://universe.ponycanyon.co.jp

Doraemon: Nobita's Little Star Wars 2021
Release Date: March 5, 2021
Official Website: https://doraeiga.com/2021/

Kyary Pamyu Pamyu, ONE OK ROCK & Other Japanese Artists to Watch Live On YouTube During the Lockdown

With the world on lockdown as a result of the COVID-19 pandemic outbreak, everybody is cooped up indoors and spending time at home. If you're looking for something new to watch or listen to, then we've got you covered. MOSHI MOSHI NIPPON has compiled a list of 11 Japanese artists who have or are planning to post live footage of their full concerts and performances on YouTube.

The future looks uncertain as it is right now, so in the meantime let's find time to do the things we enjoy and stay positive as we get through this together.

ONE OK ROCK

ONE OK ROCK are set to premiere 6 of their past concerts on YouTube from 2014-2018. They will be the full performances with no cuts and will not be archived, so mark your calendars and be sure to tune in when they drop.

Full Details: https://www.moshimoshi-nippon.jp/313887

ONE OK ROCK's YouTube Channel: https://www.youtube.com/user/ONEOKROCKchannel

ARASHI

ARASHI has posted a full concert taken from his "untitled" tour which ran from November 2017 to January 2018. "Untitled" is the theme of the tour which looked towards ARASHI of the future. The stage set up and incredible performance are absolute must-sees.

ARASHI's Youtube Channel: https://www.youtube.com/channel/UCP7Gw_YZAuh4Yg2fcdcuumQ/

Kyary Pamyu Pamyu

Kyary Pamyu Pamyu is in the middle of posting 100 videos of her live performances which will be available to watch for a limited time between April 14 to May 17 this year. The videos are being released as a part of the at-home entertainment #ouchiasobi ("Play At Home") project launched by ASOBISYSTEM, the agency that Kyary is signed to. Now you can have fun too with Kyary by bringing her concerts into your home.

Full Details: https://www.moshimoshi-nippon.jp/313974

Kyary Pamyu Pamyu's Youtube Channel: https://www.youtube.com/kyarypamyupamyutv

AAA

AAA's performance at Saitama Super Arena was a highlight of their 2013 tourーa tour which took them to see 150,000 fans across Japan. The full show is now available to watch on YouTube until April 30, 2020 at 23:59 (JST), so be sure to check it out.

avex's Youtube Channel: https://www.youtube.com/user/avexnetwork/

RADWIMPS

RADWIMPS have posted some content from their recently-released live DVD and Blu-ray ANTI ANTI GENERATION TOUR 2019 onto their YouTube channel. Feel part of the crowd with the following thrilling performance.

Full Details: https://www.moshimoshi-nippon.jp/290378

RADWIMPS's Youtube Channel: https://www.youtube.com/user/radwimpsstaff/

Taichi Mukai

Taichi Mukai recently posted a video of his performance of his popular song Reset. The song was written as the first ending theme for the anime series Run with the Wind.

Taichi Mukai's Youtube Channel: https://www.youtube.com/user/0313taichi/

Official HIGE DANdism

Official HIGE DANdism's performance of I LOVE… at Pacifico Yokohama, which was held on February 10, 2020 as part of their "Travelers" tour, is available to listen to on Apple Music. This is another one that makes you feel part of the experience.

Apple Music "I LOVE…" Pacifico Yokohama (2020.02.10)

TK from Ling Tosite Sigure

TK posted a video on his YouTube channel of footage taken from his live performance at Landmark Studio in Yokohama. His live band line-up includes the familiar faces BOBO (Drums) and Sato Honoka (Violin) as well as Yoshida Ichiro Untouchable World (Bass) who was a support member for TK last year, Hiroko Sebu (Piano) who provided her piano playing on TK's single katharsis from last year, and Masao Watanabe (Cello).

Full Details: https://www.moshimoshi-nippon.jp/178674

Ling Tosite Sigure's YouTube Channel: https://www.youtube.com/user/sigureSMEJ/

amazarashi

amazarashi dropped a trailer last year for his live DVD and Blu-ray release Mirai ni Narenakatta Subete no Yoru ni. His self-cover of Long Hope Philiaーthe theme song of the anime film My Hero Academia: Two Heroes and fifth ending theme of the My Hero Academia anime seriesーis a must-see!

Full Details: https://www.moshimoshi-nippon.jp/270910

amazarashi's Youtube Channel: https://www.youtube.com/user/amazarashiSMEJ/

Suchmos

A live performance of Suchmos's hugely popular Mint. It features footage backstage from the band's tours across three years.

Full Details: https://www.moshimoshi-nippon.jp/207422

Suchmos's Youtube Channel: https://www.youtube.com/channel/UCQ3U5YJLWUr3VmQsO48jcQg/

Superfly

Here's a live music video of Superfly's song Kakusei, the theme for the anime movie Promare. The video uses live footage taken from Superfly's arena tour which incorporates gorgeous CG imagery.

Full Details: https://www.moshimoshi-nippon.jp/288707

Superfly's YouTube Channel:  https://www.youtube.com/user/superfly/