Goku, Frieza, Luffy & Other Popular Characters Turn Into Rubik's Cubes!
Charaction CUBE is a new Rubik's Cube series that is releasing its first line of character themed puzzles at the end of September.
These huge-headed 3D puzzles celebrate a list of popular series including Dragon Ball Super, Mobile Suit Gundam, Naruto and more.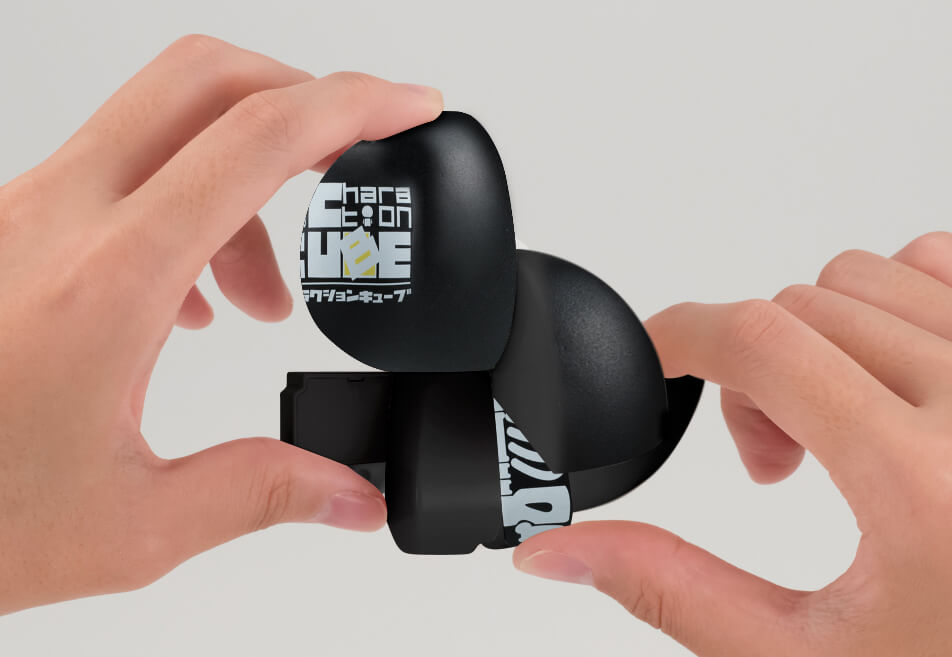 They are 85mm tall and are split into seven different moving parts. They maintain the same level of fun as the classic Rubik's Cubes. You can enjoy them as puzzles and also as collector's items.
They are developed by Megahouse who are responsible for selling the Rubik's Cube series of puzzles in Japan. Megahouse plans to ship them outside JApan in the future with Asia as its first overseas customers. The designs were created by character designer Ryo Taniguchi.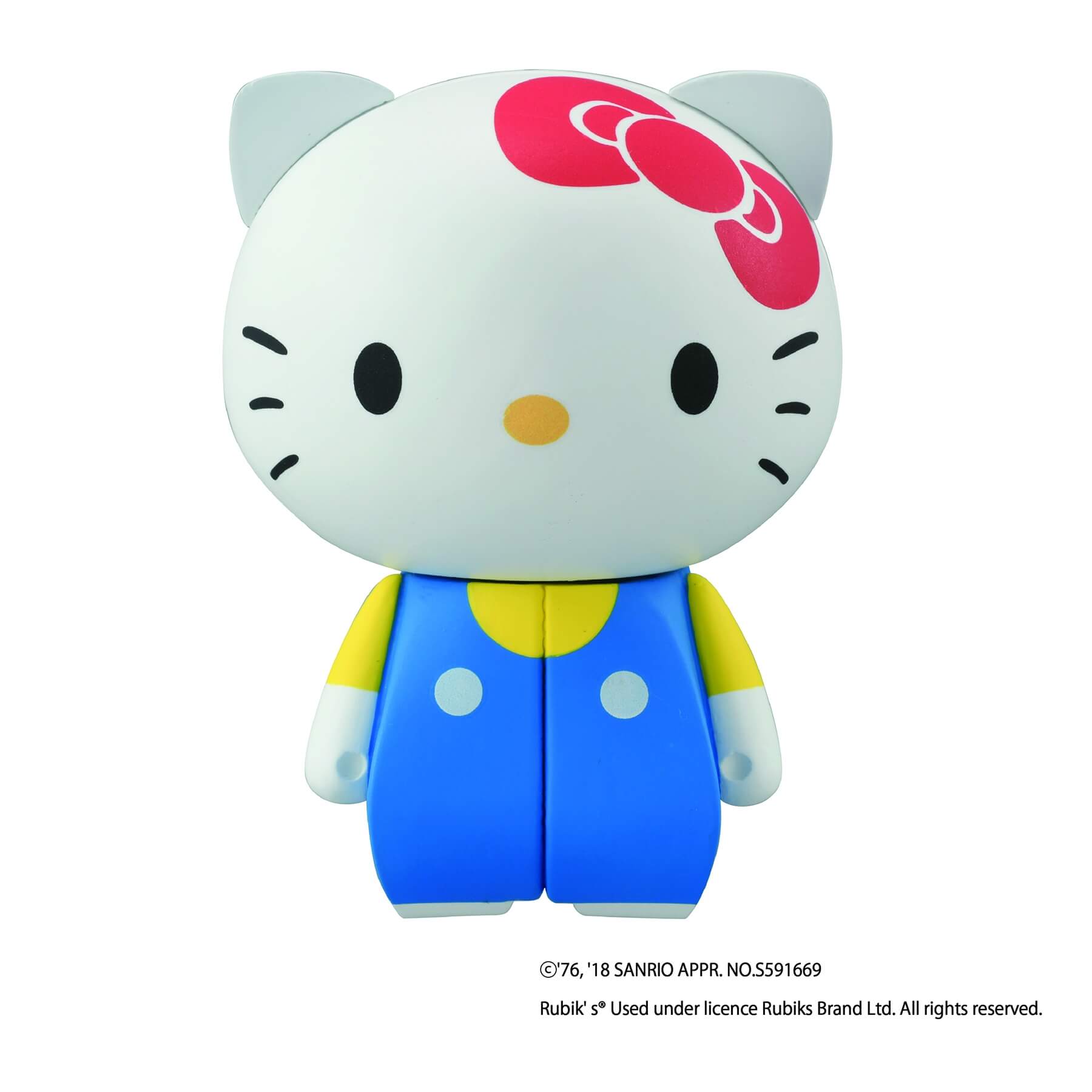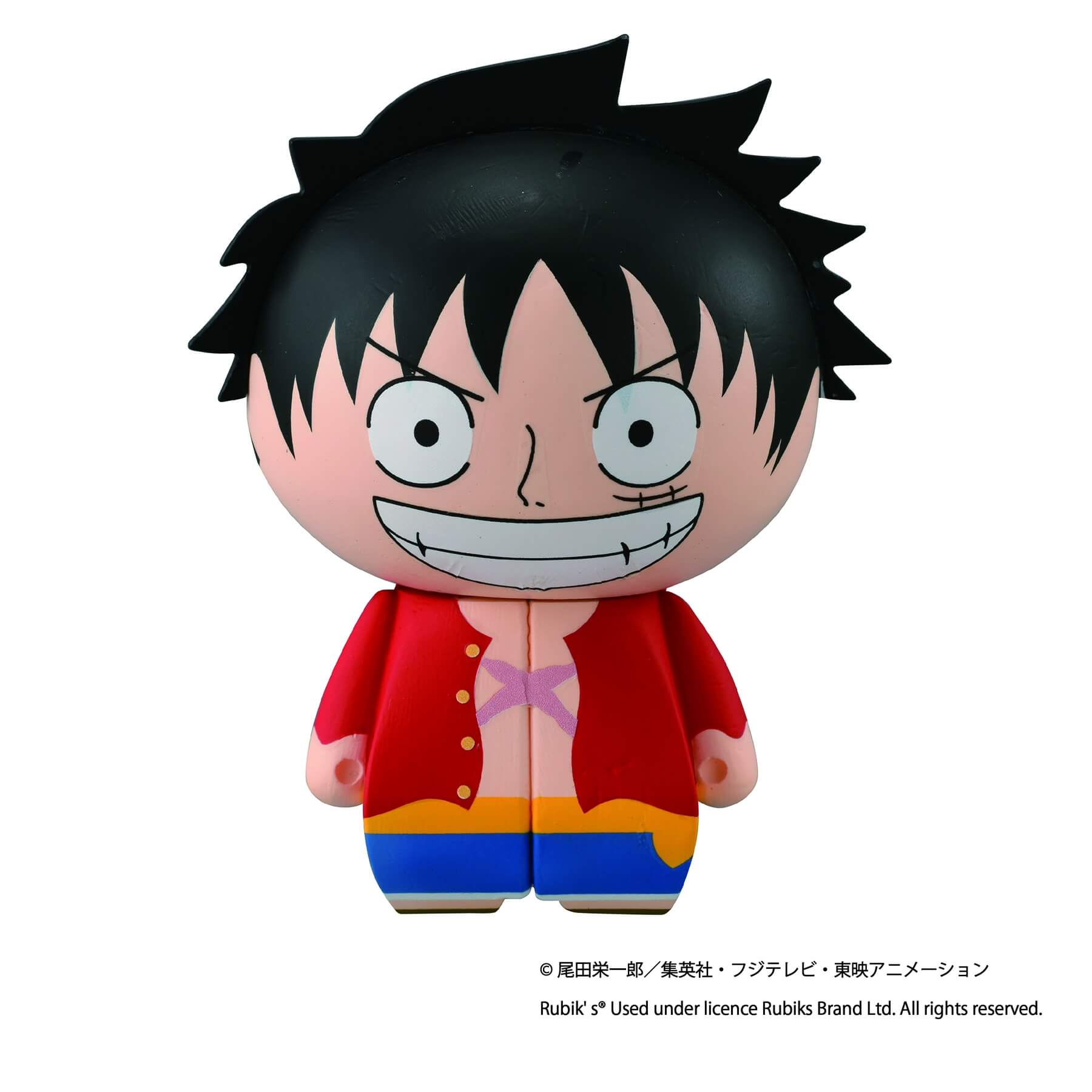 These make a perfect gift for puzzle and/or anime lovers out these. Pick your favourite character and challenge yourself!
■Information
Charaction CUBE – 1st Line (11 Designs)
On Sale: End of September 2018
Price: ¥1,814 (Tax Included)
Age: 15+ Years
Size/Weight: 85mm/60g
Material: ABS, POM
Webpage: https://rubikcube.jp/characube/
Rubik's Cube Japan: http://rubikcube.jp/
©Sotsu・SUNRISE INC.  ©Bird Studio/Shueisha・Fuji TV・Toei Animation
©Eiichiro Oda/Shueisha・Fuji TV・Toei Animation
©'76, '13, '18 SANRIO APPR. NO.S5916699
©Masashi Kishimoto Scott / Shueisha・TV Tokyo・Pierott ©Mizuki Pro・Fuji TV・Toei Animation
Rubik' s® Used under licence Rubiks Brand Ltd.
©1974 Rubik's® Used under licence Rubiks Brand Ltd. All rights reserved.
RELATED ENTRIES
Rakudai Majo Anime Series by Production I.G. Gets First Teaser Trailer

Rakudai Majo (Failure Witch) is a popular children's book series in Japan, and Production I.G. is transforming it into an animated film! The first teaser trailer shows off the main character, Fuuka, and a magical land filled with wonder and adventure. 

Rakudai Majo Teaser Trailer #1

The film is based on Satoko Narita's book series which began with the release of the first volume in 2006. Takayuki Hamana will serve as director, and the film's script will be penned by Kiyoko Yoshimura. Marumi Sugita is in charge of character design.

More news regarding the project is expected to be announced soon, so keep an eye out for more ahead of the film's premiere! 

Ⓒ成田サトコ・千野えなが・ポプラ社/アニメ「らくだい魔女」製作委員会

CulZone in Akihabara Begins Limited-Time Anime T-Shirt Festival

CulZone, inside ACZ and operated by Ichigo Animation, has expanded and reopened! To commemorate, the Anime T-Shirt Festival will be running from June 17 until July 10. Dozens of shirts will be on sale featuring both new and old anime titles. 

Lineup

©Negi Haruba, Kodansha /The Quintessential Quintuplets ∬ Production Team ®KODANSHA

 

©Koyoharu Gotouge / Shueisha・Aniplex・ufotable

©2016 Natsume Akatsuki, Kurone Mishima / KADOKAWA / Konosuba Production Committee

 

©BANDAI NAMCO Entertainment Inc.

©Tappei Nagatsuki, KADOKAWA / Re: Zero Production Committee

©Sotsu / Sunrise

 

©1995 Masamune Shirow / Kodansha, Bandai Visual, MANGA ENTERTAINMENT



Character shirts and logo shirts will be available and every fan will find something perfect! Items will be changed regularly throughout the event, so be sure to stop by and find something perfect for your summer wardrobe.

Information

Anime T-Shirt Festival
Running: June 17 – July 10, 2022
Venue: AKIBA Cultures ZONE 4F 'CulZone'

Official Site: https://www.ichigo.gr.jp/

Netflix Reveals One Piece Live-Action Series Set Details and Concept Art

During the Netflix Geeked Week livestream, more details about the Hollywood live-action One Piece adaptation were revealed to a sea of anxious fans.

Along with six new cast members, fans caught a glimpse of the fantastic sets being used for the series and a greeting from the showrunners Steven Maeda and Matt Owens, along with the actor playing Luffy, Iñaki Godoy.


The new cast members include Alexander Maniatis as Klahadore, Steven Ward as Mihawk, Craig Fairbrass as Chef Zeff, Langley Kirkwood as Captain Morgan, Celeste Loots as Kaya, and Chioma Umeala as Nojiko.

 

A One Piece live-action project had been discussed before, finally coming to fruition after original creator Eiichiro Oda and other members of Shonen Jump staff were convinced that it could be done well. As announced by a number of cast members on social media, the project began filming recently in South Africa.

Behind-the-Scenes Time-lapse Footage

"We get to go to work every day and walk on these massive sets and see these characters come to life," Maeda said. 

"Oda's world is so unique. Seeing all of this stuff in person, being able to reach out and touch it, has just been such an experience," Owens continued.

Eiichiro Oda's manga series has become one of the best-selling manga series in history. Originally published in Weekly Shonen Jump in 1997, the series recently celebrated its 100th volume and will celebrate 1,000 anime episodes in the coming weeks. With over 490 million copies in circulation, Luffy's adventure is beloved by manga fans around the world.

On August 6, the newest One Piece film, ONE PIECE FILM RED, will be released in theaters in Japan.

This live-action adaptation is highly-anticipated by longtime fans around the world. Stay tuned for more news to come!


Netflixシリーズ「ONE PIECE」全世界独占配信
©尾田栄一郎/集英社

One Piece Summer 2022 Event to Open at Universal Studios Japan

From July 1 until October 2, 2022, fans of the long-running series One Piece won't want to miss taking a trip to Universal Studios Japan! This year's event promises to be extra special as fans celebrate the 25th anniversary of the manga series and the 15th anniversary of the One Piece Premier Show, the annual event at USJ. A special menu featuring tasty treats inspired by the series will be available alongside unique merchandise only available on-site. 

This summer's limited menu and goods lineup are each inspired by a music festival. The event itself will draw inspiration from the film One Piece Film Red, scheduled to release on August 6, 2022.

The Discovery Restaurant in the Jurassic Park-themed area of Universal Studios Japan will be transformed into the One Piece Summer Banquet Restaurant during the event period, featuring a selection of tasty dishes inspired by each main character. This year, menu items inspired by Robin and Jinbe will be available for the first time.

Plenty of original merchandise will be on sale, with one specific item serving as a highlight of the new collection: the 15th-anniversary book. This tome includes details and images from each of the past One Piece Premier Shows and is a must-have for any fan. It also includes a message from the original series author Eiichiro Oda. 

One 'music festival' themed item is the Festival Towel. Playing a major role in the 2022 version of the One Piece Premier Show, the item is decorated with a limited edition 15th-anniversary design. Guests can also grab a collectible bracelet and salted candy in a unique soda can-inspired package. Of course, it wouldn't be a One Piece event without some straw hats for sale!

This year's menu includes everything from Nami's Orange Frappe to Frankie's Super American Hot Dog. Each of these tasty dishes will be perfect for posting on social media! Next to the Lost World Restaurant, guests can enjoy some additional goodies from the One Piece Food Cart including Sanji's Pork Ribs and Sanji's Peach and Lemon Frozen Smoothie, perfect for beating the heat.

Everyone, young and old, is invited to immerse themselves in the world of One Piece during this special celebration.

© 尾田栄一郎/集英社・フジテレビ・東映アニメーション

Japanese Card Game SCOUT Nominated for German Game of the Year Award

The card game SCOUT, designed by Kei Kajino and developed overseas by Oink Games, was nominated for the Spiel des Jahres Award in Germany on May 23, 2022. The yearly award is given to a card or board game and is known as the highest honor in the world of tabletop games. This is the second time in seven years that a Japanese-designed game has been nominated.

 

The Spiel des Jahres Award has been given out each year since 1979. There are three categories: Game of the Year, Kids' Game of the Year, and Complex Game of the Year. Three board or card games are nominated from among those released in Germany in the previous year, and one is awarded the grand prize. The last Japanese game to be nominated was Machi Koro, a board game that has become extremely popular among Western audiences. The grand prize winner will be announced on July 16.


What is SCOUT?

You have suddenly been appointed as the leader of a circus. Using the members of your circus you must put together a show that will beat out your rivals. Everyone on your team has a specific role. To fill in the gaps on your team, try to scout members away from other circus groups! With the addition of just one extra person you may set off an incredible chain reaction that helps you create a show that no other circus will be able to surpass. Will you battle with your current members? Or will you wait it out and try to recruit different ones?

You will feel amazing when you make the right choices in this speedy card game!

A new version has just been released for players purchasing the game from outside of Japan. In Japan, the original version was released by One More Game.

Engage Kiss Anime Series Reveals Second Key Visual, Second Trailer with Ending Theme

The second key visual and second trailer for the Aniplex/A-1 Pictures series Engage Kiss have been revealed! The series will begin airing on July 2 in Japan. 

The trailer features the first appearance of the ending theme Renai-Nou performed by Akari Nanawo. Six new voice actors have also joined the cast: Akeno Watanabe as Akino Yugiri, Kenichiro Matsuda as Miles Morgan, Yoshiaki Hasegawa as Tetsuya Mikami, Aya Uchida as Shenhua Hachisuka, Saori Onishi as Linhua Hachisuka, and Ryota Osaka as Mihail Hachisuka. 

An advanced screening of the series will take place at Shinjuku Wald 9 on June 22, with more information now available. Engage Kiss will be accompanied by the Square Enix mobile game Engage Kill, which will begin pre-registration this summer.

Comment from Akari Nanawo

"I'm Akari Nanawo, and I've been put in charge of the ending theme for the anime series Engage Kiss.
The first thing I thought about while preparing for my work was the pink-haired yandere heroine! That's my favorite!!! And the guy is poor and totally dependent on her! Yikes!!!"
Engage Kiss has so many highlights, from the moments plucked from daily life to the battle scenes. The ending theme, Renai-Nou (Love Brain), will hopefully help the viewers connect with the character's emotions–especially the heroines, who are at the hero's mercy somewhat.
I hope everyone enjoys it, along with the fast-paced opening theme Everyone, Scramble by Halca!"

©BCE/Project Engage

Information

Engage Kiss

Broadcast Information

TOKYO MX: Saturdays at 24:30 starting July 2
Tochigi TV: Saturdays at 24:30 starting July 2 
Gunma TV: Saturdays at 24:30 starting July 2
BS11: Saturdays at 24:30 starting July 2
ABC TV: Saturdays at 26:30 starting July 2 
Nagoya TV: Saturdays at 26:30 starting July 2
*Broadcast dates and times are subject to change.

Streaming Information

dAnime Store will broadcast the series each Saturday starting July 2.
Other streaming sites will broadcast the series starting July 5.

Official Site: engage-kiss.com 

'Oni: The Thunder Gods Tale,' an Animated Netflix Series Inspired by Japanese Folklore, to Stream Worldwide

Oni: The Thunder Gods Tale, a new stop-motion-inspired animated series, will premiere on Netflix worldwide!

The series will be directed by Daisuke Tsutsumi, who co-directed the 2014 Academy-Award nominated short film The Dam Keeper. Animation studio Tonko House, founded in 2014 by former Pixar art directors Tsutsumi and Robert Kondo, is producing the show. Writer Mari Okada, known for Anohana and The Anthem of the Heart, is also on board.

The first trailer for the 4-episode series has been revealed ahead of its release. Set in a world filled with strange gods and monsters inspired by traditional Japanese mythology, viewers will enter the world of a brave girl named Onari fighting to protect her peaceful village.

 

Onari is determined to follow in the footsteps of the mighty heroes of lore, but her unique powers are yet to be revealed and her father won't teach her a thing. Does she have what it takes to fight to protect her peaceful village from the encroaching threat of the gods' mysterious enemies, the Oni?

The impressive teaser trailer shows off an encounter with the mysterious enemy. Those familiar with Japanese folklore will recognize the tengu, kappa, and dharma running through the mountains.

 

Oni: The Thunder Gods Tale Trailer #1


Tsutsumi is incredibly proud of the new work. "The story of this girl living between two worlds began as a story inspired by my own life. As production progressed, however, many of the staff members began sharing their own personal stories and passion for this story."


The cast includes Momona Tamada, Archie Yates, Craig Robinson, Tantoo Cardinal, Brittany Ishibashi, Omar Miller, Anna Akana, Charlet Takahashi Chung, Yuki Matsuzaki, Seth Carr, Robert Kondo, and George Takei. Miyuki Sawashiro, known for her work as Kurapika in HUNTERxHUNTER and Daki in Demon Slayer: Kimetsu no Yaiba, will also star in the series.

"This series features my absolute dream cast," said Tsutsumi. "All of these incredible talents accepted our proposal with such passion and empathy for the story and collaborating with them has been equally humbling and inspiring. They've given souls to our characters and unparalleled performances for our animators."

Netflixシリーズ「ONI:神々山のオナリ」全世界独占配信

A BATHING APE Releases Dragon Ball Super: Super Hero Collaboration Collection

A BATHING APE, one of Japan's leading streetwear brands, has announced a new collection inspired by the new film Dragon Ball Super: Super Hero!


This isn't the first time that BAPE and Dragon Ball have come together for a stylish collaboration. The two have set the standard for what a crossover between streetwear and manga culture should look like, starting with the first collaboration in 2016. From pieces showing the protagonist Son Goku as a young boy to the most recent items inspired by the Majin Buu arc, fans of the series can't get enough.


The latest collection features characters from the highly-anticipated new film Dragon Ball Super: Super Hero set to premiere on June 11, 2022.

Son Gohan, Pan, Piccolo BABY MILO® T-Shirt (Colors: Black, White): ¥9,900 (Tax Included)

Red Ribbon Army BABY MILO® T-Shirt (Colors: Black, White): ¥9,900 (Tax Included)

Popular characters Gohan and Piccolo have been given the BABY MILO treatment along with the new androids Gamma 1 and Gamma 2 and their creator Dr. Hedo from the newly-revived Red Ribbon Army. 

BAPE® X Dragon Ball Super Ape Head Pullover Hoodie (Colors: Black, Orange): ¥28,600 (Tax Included)

BAPE® X Dragon Ball Super Ape Head Totebag (Colors: Black, Orange): ¥8,800 (Tax Included)

Fans of Goku, Vegeta, and Gohan's daughter Pan won't want to miss these stylish hoodies and tote bags complete with BAPE's signature Ape Head!




The collaboration items will be available at select stores throughout Japan and online starting on June 5, 2022, just before the movie's release. 

Information

A BATHING APE® × Dragon Ball Super: Super Hero

Release Date: June 5, 2022

Where to Buy:

BAPEXCLUSIVE™️ Aoyama
BAPE STORE®︎ COMME des GARCONS Osaka
BAPE STORE®︎ DOVER STREET MARKET Ginza
BAPE.COM Online Store

BAPE.COM Special Page:https://bape.com/pages/dragonball-super

Upcoming Anime Series 'Tokyo Mew Mew New' Reveals Second Trailer

The 2002 anime series Tokyo Mew Mew is about to be reborn! Tokyo Mew Mew New will begin airing on July 5, and more information was revealed at an advanced screening attended by voice actors Yuma Uchida (Masaya Aoyama), Yuichi Nakamura (Ryou Shirogane), and Yusuke Shirai (Keiichirou Akasaka). 

The second trailer includes footage of the transformation sequences and special attacks of the five main characters. Longtime fans must be over-the-top excited!

A new character also makes an appearance in the trailer! Nobuhiko Okamoto will voice Quiche, an alien with feelings for Ichigo. Don't be fooled, however–he wants to take over the Earth. 

Tokyo Mew Mew New Second Trailer

The new series will premiere on July 5 at 24:00 on TV Tokyo on July 6 at 24:30 on BS TV Tokyo. The theme song Cat!! shite SuperGirls by Smewthie can be heard in the second trailer and will be available to stream ahead of the broadcast. The ending theme, Tokimeki Ichigo Ichie, will also be streaming soon.

 

Tickets for an advanced screening are on sale until June 3 and will include highlights of the first three episodes. The screening will also include a cast talk with Yuma Uchida, Yuichi Nakamura, and Yusuke Shirai, as well as commentary by Nobuhiko Okamoto about his character Quiche.

 

The Tokyo Mew Mew New Visual Book will be released on June 13, 2022. Filled with cast and staff interviews, fans won't want to miss it! Be sure to tune into the series when it starts in July.

Jeddah Season 2022 in Saudi Arabia Announces the Launch of "Anime Village"

The seaside town of Jeddah in Saudi Arabia began Jeddah Season 2022 on May 2. The weeks-long entertainment and cultural festival has announced the "Anime Village," an interactive event filled with popular Japanese IPs produced by Avex. The family-friendly area will be open until July 2. 

*Avex has partnered with Sera, a leading event management company with operations around the world, to produce "Anime Village."


Jeddah Season 2022 is part of a new initiative in Saudi Arabia called Saudi Seasons. The plan was launched to enrich the lives of both Saudi citizens and visitors and to showcase the country as an important global tourism destination. After a two-year hiatus due to the pandemic, Jeddah Season has now returned for the second time.

The "Anime Village" is located in the City Walk area of the event space and includes a ton of popular Japanese properties including Gundam, Demon Slayer, Captain Tsubasa, Ghost in the Shell, Godzilla, Jujutsu Kaisen, Attack on Titan, Naruto, Pac-Man, HUNTERxHUNTER, BLEACH, My Hero Academia, and more. Guests can also purchase goods at the Animate Shop and the Sanrio Shop. 

For the first time in the Middle East, a giant Gundam diorama measuring approximately 6 meters was put on display, and a Hello Kitty fan meetup will be held. At the Captain Tsubasa booth, visitors can play a VR game that will pull them into the world of the anime series. 

We love to see Japanese pop culture continuing to spread around the globe!

Information

Jeddah Season 2022 Anime Village

Running: May 19 – July 2, 2022

Hours: 18:00-25:30

Venue: Jeddah Season 2022 City Walk Area

Official Site: https://jeddahseason.sa/index-en.html

Smile of the Arsnotoria RPG to Get Anime Adaptation in July

An anime adaptation of the Nitroplus, Good Smile Company, and NextNinja mobile RPG Smile of the Arsnotoria will premiere on July 6 on TOKYO MX and BS Nippon TV.

The main cast will include Misaki Kuno as Arsnotoria, Miharu Hanai as Mel, Miyu Tomita as Petit Albert, Eri Yukimura as Picatrix, and Eriko Matsui as Abramelin. The teaser visual also features original characters made specifically for the anime adaptation. More information will be released in June, so stay tuned!

Teaser Trailer


The RPG will also receive a manga adaptation in Kadokawa's Monthly Dragon Age magazine starting June 9. Drawn by Hattori Masaki, the series will follow the events of the anime. 

The series will also receive a spin-off story centered on a character original to the anime. Details surrounding this still remain a mystery.

Be sure to tune in when the anime premieres in July!


Summary


"Welcome to our secret academy." 

In the magical boarding school city of Ashram, girls known as Pentagramas live their lives and study to become "real ladies." It's time for you to experience the friendly, fun, and fascinating atmosphere of the campus while living alongside these girls in the school dorm!

©NITRO PLUS/GOOD SMILE COMPANY, Inc.
©Smile of the Arsnotoria the Animation Partners

Information

Smile of the Arsnotoria!
Premiering July 7, 2022
TOKYO MX: Wednesdays at 23:00 / BS Nippon: Wednesdays at 24:00
Official Site: arsnotoria-anime.com



Manga Adaptation / Novelization Information
Manga to begin serialization in Monthly Dragon Age starting June 9
Novel to be published by Famitsu Bunko
Official Site:https://arsnotoria.jp/ 

Theme Song for Initial D The Arcade Arcade Finally Hits Streaming Services

Initial D The Arcade is the tenth game in the Initial D series. Released in February 2021, one particular song from the title has struck a chord with fans. After a long wait, SCRAMBLE EYES by MOTSU vs A-One, has finally been released on streaming services starting May 25!

 

SCRAMBLE EYES is a fast-paced track blended with sharp vocals and engaging rap. The speedy song is perfect for Initial D, bringing to mind being behind the wheel and driving at top speed. Fans have called the song addictive, and even those who aren't a fan of the game have been applauding the track across social media. 

 

MOTSU and A-One have both provided comments following the song's release.

 

MOTSU

The name SCRAMBLE EYES was inspired by the bright headlights plowing through the darkness during a particular stage in Initial D The Arcade.

I'd be so happy if the listeners could get the same tingling sensation I felt when I met A-One for the first time.

A-One

I'm so thankful to be able to create music for Initial D, a series that brought me so much joy as a child.

And collaborating with MOTSU? I absolutely adore him, so I put all of my energy into this track.

If you work hard and don't back down, your dreams will come true.

But one of my dreams hasn't come true yet–playing this song live!

MOTSU, let's do it someday!

Please enjoy this track and really feel the speed and excitement as you race towards your goals!

 

In 2023, an anime adaptation of MF Ghost, the sequel to Initial D, is scheduled to premiere. The series takes place in the 2020s, when self-driving cars are normal Japan, and focuses on Kanata Livington, a Japanese driver who goes back to Japan after graduating at the top of his class at a racing school in England.