Goku, Frieza, Luffy & Other Popular Characters Turn Into Rubik's Cubes!
Charaction CUBE is a new Rubik's Cube series that is releasing its first line of character themed puzzles at the end of September.
These huge-headed 3D puzzles celebrate a list of popular series including Dragon Ball Super, Mobile Suit Gundam, Naruto and more.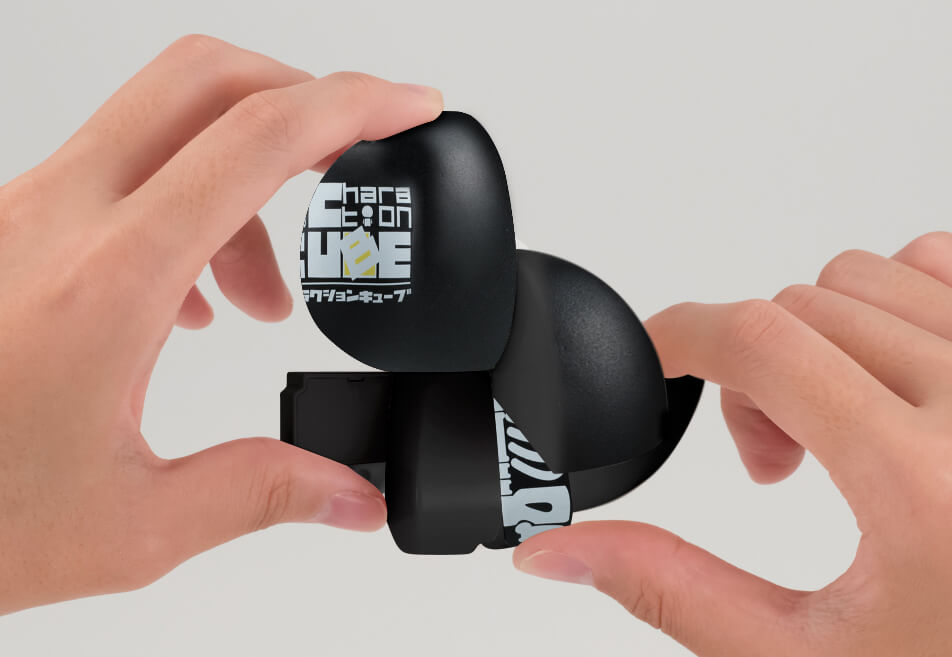 They are 85mm tall and are split into seven different moving parts. They maintain the same level of fun as the classic Rubik's Cubes. You can enjoy them as puzzles and also as collector's items.
They are developed by Megahouse who are responsible for selling the Rubik's Cube series of puzzles in Japan. Megahouse plans to ship them outside JApan in the future with Asia as its first overseas customers. The designs were created by character designer Ryo Taniguchi.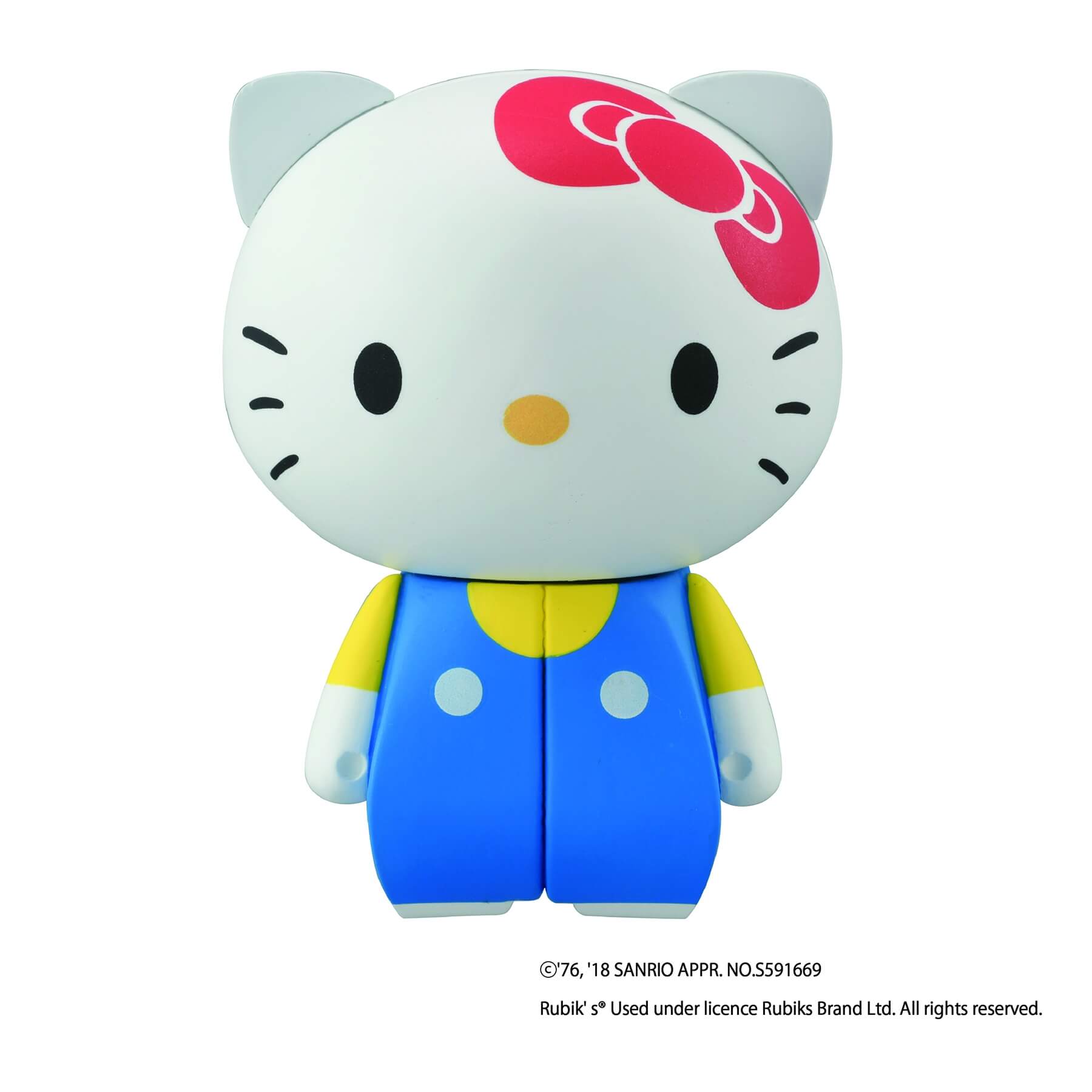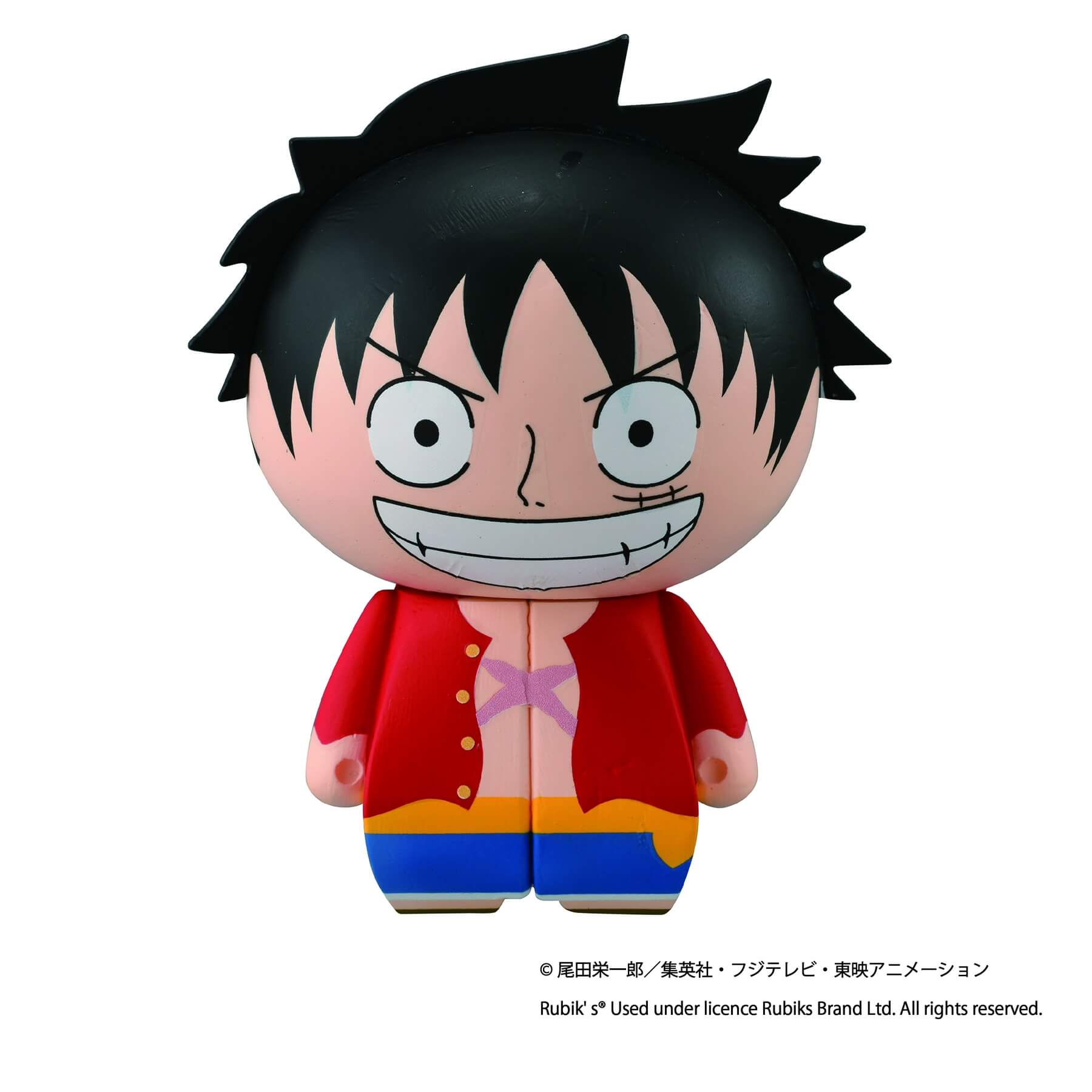 These make a perfect gift for puzzle and/or anime lovers out these. Pick your favourite character and challenge yourself!
■Information
Charaction CUBE – 1st Line (11 Designs)
On Sale: End of September 2018
Price: ¥1,814 (Tax Included)
Age: 15+ Years
Size/Weight: 85mm/60g
Material: ABS, POM
Webpage: https://rubikcube.jp/characube/
Rubik's Cube Japan: http://rubikcube.jp/
©Sotsu・SUNRISE INC.  ©Bird Studio/Shueisha・Fuji TV・Toei Animation
©Eiichiro Oda/Shueisha・Fuji TV・Toei Animation
©'76, '13, '18 SANRIO APPR. NO.S5916699
©Masashi Kishimoto Scott / Shueisha・TV Tokyo・Pierott ©Mizuki Pro・Fuji TV・Toei Animation
Rubik' s® Used under licence Rubiks Brand Ltd.
©1974 Rubik's® Used under licence Rubiks Brand Ltd. All rights reserved.
RELATED ENTRIES
Kyary Pamyu Pamyu Performs Theme Song for RPG Dark Tales ~Mirror and Mad Princess~

The smartphone game Dark Tales ~Mirror and Mad Princess~ was officially released on April 11, and the popular singer and talent Kyary Pamyu Pamyu performed the theme song for the title.

The dark RPG tells a tale of the loss of childlike innocence and was pre-downloaded over 1 million times. The theme song, Magical Mirror, was written and composed by Yasutaka Nakata.

Fans of the genre won't want to miss out on this mysterious mobile title!

Popular Manga Series 'Under Ninja' Gets Anime Adaptation from Tezuka Productions in October 2023

On February 22, known as Ninja Day in Japan, a teaser visual and website for the anime adaptation of the manga series Under Ninjawere unveiled. The series will premiere on TBS and other networks in October 2023.

Under Ninja is written and illustrated by Kengo Hanazawa, known for his series I Am a Hero and Boys on the Run. The manga series is currently serialized in Kodansha's Weekly Young Magazine and tells the story of a secret society of ninjas. While the underground warriors were thought to have disappeared after WWII, Kuro Kumogakure is one of them, though he's also a NEET.

A TV anime adaptation has been announced for 2023, a teaser trailer has been released, and a new teaser visual and teaser website have also been unveiled.

Teaser Trailer

The new visual released on February 22 depicts the main character Kuro lurking in the shadows. The staff lineup has also been revealed, with the series being directed by Satoshi Kuwabara with character designs by Nobuteru Yuki.

Check out the teaser site and get ready for battle in October!

©花沢健吾・講談社/アンダーニンジャ製作委員会

Upcoming One Piece Netflix Series Coming in 2023, First Live-Action Visual Revealed

Netflix has announced that it will release the live-action adaptation of One Piece worldwide in 2023.

One Piece is one of Japan's most popular and long-running manga series. Created by Eiichiro Oda, the manga has sold over 500 million copies worldwide.

The series was serialized in Weekly Shonen Jump in 1997, starting with the protagonist Monkey D. Luffy going on a journey with the Straw Hat Pirates to find the One Piece, a treasure that was left behind by the legendary "Pirate King" Gol D. Roger.

The live-action project has gained a ton of attention on social media, with the cast being revealed in 2022. As the world awaits more production news, the first live-action visuals have been released along with the news that the series is coming in 2023.

Following the hugely positive feedback for ONE PIECE FILM RED, fans are ready to see the Monkey D. Luffy once again in the first episode of the Netflix series titled ROMANCE DAWN – Dawn of Adventure-.

In the original series, Luffy, who admires the great pirate Shanks after meeting him in his hometown of Foosha as a child, decides to become the Pirate King, taking to the open seas to make his dream come true.

During his unpredictable adventures, Luffy meets a group of friends who he can always trust.

The newly-released visual shows Luffy (played by Iñaki Godoy) in his trademark straw hat, raising his right fist to the sky.

On his Instagram page, Godoy often posts pictures of his friends and fellow cast members including Mackenyu (Roronoa Zoro) and Jacob Gibson (Usopp). Fans have been largely pleased with the casting choices.

The extraordinary success of ONE PIECE FILM RED made headlines in 2022, as the film topped the yearly box office in Japan. It finally ended its theatrical run on January 29.

Will you be tuning in to the live-action Netflix series?

(C)尾田栄一郎/集英社

Anime RPG Princess Connect! Re:Dive Gets 31st Character Song CD

The 31st Character Song CD from Cygames' popular smartphone anime RPG Princess Connect! Re:Dive was released on January 25, 2023.

This new release includes the song Knight's Soul sung by Matsuri (Asami Shimoda) and Christina (Chiaki Takahashi), as well as Hatsuyuki Twin Approach by Yori (Sayuri Hara) and Akari (Azumi Asakura). Original karaoke and solo remixes of each song are also included.

These tracks were used as the ending themes for the limited-time Tribal Spirits: Raising Sword and Pride Bridge event, which began last October, and the Happy Happening Happy Twin Angels and Christmas Eve Gift event, which began last November.

The songs are also available to stream on all major music streaming services!

In addition, a music campaign will begin on February 14 to celebrate the fifth anniversary of Princess Connect! Exclusive A3-size posters (2 varieties) will be given to those who purchase the new CD at participating stores while supplies last.

© Cygames, Inc.

Japanese Indie Game Label Yokaze to Hold Exhibition at Taipei Game Show

Japanese indie game label Yokaze will exhibit many anticipated upcoming titles at the 2023 Taipei Game Show. The event will be held in Taiwan from February 2 until February 5, 2023.

ghostpia


ghostpia's visuals mix warm, delicate art that would be fit for an illustrated children's book with glitch and noise effects, for a strangely nostalgic visual novel vibe. The story takes place in a snowy town where immortal "ghosts" live. When Sayoko, a girl who doesn't belong, meets Yoru, a newcomer to town, her world begins to change. Her thoughts begin to drift outside of the town, and certain events bring her back to a lost friendship. Filled with mystery and a bit of violence, this title is being touted as a movie you can read on PC.

Developer: Chosuido
Release Date: 2023
Platform: Nintendo Switch™/Steam, etc.
Website: https://ghostpia.xyz/

Recolit


Recolit is a pixel art mystery adventure game where players explore a strange town by following trails of light. After your spaceship crash lands in a mysterious place, you'll have to help the residents of the town as you explore and progress through the story.

Developer: Image Labo
Release Date: 2023
Platform: Steam/itch.io (Others planned)
Website: https://image-labo.com/recolit/

 

Kitsune: The Journey of Adashino

Kitsune: The Journey of Adashino is a 3D adventure game set in a mysterious version of Japan. One day, a fox girl and her frog friend find themselves on a mysterious island shrouded by darkness but for a few floating lights. Torii gates, food stall lanterns, and neon signs give light and color to the island. Something is lurking in the shadows, inching ever closer. Kitsune can use light to temporarily blind these demons, giving her enough time to find safe routes and hiding places. Be sure to enjoy this curious tale when it releases in the future!

Developer: Rias
Release Date: TBD
Platform: Nintendo Switch™/Steam (Others planned)
Website: https://www.foxandfrog.net/

TRIGUN STAMPEDE Opening and Ending Themes Available on One Album

An album featuring both the opening and ending themes of the anime series TRIGUN STAMPEDE will be released on a single album on February 22, 2023 from TOY'S STORE. The opening, TOMBI, is performed by Kvi Baba, while the ending, Hoshi no Kuzu α, is performed by both Salyu and Haruka Nakamura.

Preorders are now available and those snagging a copy will also be gifted an original sticker featuring the album's artwork.

The record is only available in limited quantities and sales will conclude once the item is sold out.

TRIGUN STAMPEDE Non-Credit Ending


TOMBI, performed by Kvi Baba, was released on January 6 and has seen a surge in popularity, appearing on a number of popular playlists and reaching the top spot on the iTunes Rap and Hip-Hop chart.

The ending theme song, Hoshi no Kuzu α by Salyu and Haruka Nakamura, was released on January 13, 2023.

The jacket features an original design featuring the main character, Vash the Stampede, from the Trigun anime series.

The jacket was designed by Takahiro Yasuda, an art director and graphic designer belonging to the creative association CEKAI.

The non-credit ending video featuring the ending theme song is now available on the YouTube TOHO animation channel.

Be sure to tune into the long-awaited series TRIGUN STAMPEDE!

© 2023 内藤泰弘・少年画報社/「TRIGUN STAMPEDE」製作委員会

Ending Theme for TRIGUN STAMPEDE by Salyu x Haruka Nakamura Streaming Now, New EP Announced

Hoshi no Kuzu α, the new song by Salyu × Haruka Nakamura, was released on streaming services on January 13, 2023.

The track will be used as the ending theme for the TRIGUN STAMPEDE anime series. It will be featured starting in the second episode which airs on January 14 at 23:00.

A six-song EP titled March of the Saints has also been announced, scheduled to release on March 8, 2023. Hoshi no Kuzu α will be included and the cover art has been released. Preorders are open now!

TRIGUN STAMPEDE


 

TrySail Releases Opening Theme Song for My One-Hit Kill Sister Anime Series

TrySail is a popular girl group consisting of three popular voice actresses: Momo Asakura,
Sora Amamiya, and Shiina Natsukawa. Since their debut in 2015, the girls have performed
incredible live concerts, managing to hold successful events at Yokohama Arena and the
Yoyogi National Gymnasium. TrySail's latest album, Re Bon Voyage, was released in
September 2021, reaching the #5 spot on the Oricon Weekly Ranking.

The group's newest song, Karei One Turn, will be used as the theme song for the 2023
anime series My One-Hit Kill Sister. The happy-go-lucky track can be heard in the second
teaser trailer for the show.

Along with this exciting anime tie-up, TrySail has announced the song flower. The song will be used to commemorate the group's upcoming event 'LAWSON presents TrySail Arena
Live 2023 ~Ai ni Yuku yacht! Minna de Aso-boat!~' Be sure to watch out for what else
TrySail has in store for fans in 2023!

'Chillin' in My 30s After Getting Fired from the Demon King's Army' Anime Theme Gets Streaming Release, Music Video

Hinano has released the lead song from her third single CHANGEMAKER on all major streaming services. The 16-year-old singer is known for her 4-octave high-tone vocals.

The song has been chosen to serve as the opening song for the anime series Chillin' in My 30s After Getting Fired from the Demon King's Army which began airing on TOKYO MX on January 7. The series has been adapted from the popular manga series by Rurekuchie currently serialized in Monthly Young Magazine.

Hinano's debut song nocturne was produced by Yuki Kajiura and served as the theme song for the anime film Deemo: Memorial Keys. Her next song Virginia was chosen as the ending theme for My Master Has No Tail.

The new song CHANGEMAKER shows Hinano trying her hand at creating a rock track for the first time. "When I first listened to the tentative track, I wondered if I could do it justice. It seemed so difficult, I didn't know if I could sing it," Hinano said. "By really feeling the song with both my mind and body, I channeled my will and was able to sing it properly." The music video for CHANGEMAKER was also released on January 7.

Hinano「CHANGEMAKER」

The up-tempo rock sound combined with Hinano's incredible singing ability makes this track unforgettable. Inspired by the desire to light up a dark world, this song is sure to make even the most gloomy day bearable.

© 岡沢六十四・るれくちぇ・講談社/解雇された暗黒兵士製作委員会

Merchandise Inspired by SSSS.GRIDMAN Film Revealed, Rare Original Reproduction Images Shown

New merchandise has been revealed to coincide with the release of the SSSS.GRIDMAN compilation film on January 20, 2023. The film, along with the subsequent SSSS.DYNAZENON compilation film, will prepare fans for the original Gridman Universe film coming to theaters on March 24, 2023.

The SSSS.GRIDMAN film pamphlet features a summary of events seen in the film and includes new interviews with director Yoshiyuki Kaneko and singer Masayoshi Oishi.

SSSS.GRIDMAN Compilation Film Original Reproduction Image Set/SSSS.GRIDMAN Compilation Film T-Shirt/GRIDMAN & DYNAZENON Acrylic Keychain (11 varieties, random)/SSSS.GRIDMAN Compilation Film Pin (12 varieties, random)


The SSS.GRIDMAN Compilation Film Original Reproduction Image Set is a must-have item for fans, featuring 16 carefully-selected reproductions from the film in a special bag.

Plenty of other items are available for purchase including a commemorative T-shirt, keychains, and pins.

The SSSS.GRIDMAN compilation film is being directed by Yoshiyuki Kaneko, who served as assistant director on the anime series. The film will show a somewhat new interpretation of the story under this new direction.

Be sure to grab some of this exclusive merch before seeing the highly-anticipated original film Gridman Universe on March 24!

©円谷プロ ©2023 TRIGGER・雨宮哲/「劇場版グリッドマンユニバース」製作委員会

SSSS.GRIDMAN Compilation Film Bonuses Revealed

Based on the Tsuburaya Productions Gridman live-action tokusatsu series from 1993, the
SSSS.GRIDMAN anime series aired in October 2018. A sequel, SSSS.DYNAZENON, followed in April 2021.

Ahead of the release of GRIDMAN UNIVERSE, an all-new anime film coming in March, both SSSS.GRIDMAN and SSSS.DYNAZENON will be getting compilation films. Each will only be
in theaters for two weeks.

劇場総集編『SSSS.GRIDMAN』

The SSSS.GRIDMAN film will be in theaters starting January 20. Those buying tickets will
receive a special illustration card with a voice drama created by Akira Amemiya, the director of the SSSS series, while supplies last. The title of the drama is Hinekuremono Demo (Even if You're Cynical) starring Soma Saito (Sho Utsumi) and Hass (Akari Kito).

The newly-revealed illustration card's design features Yuta Hibiki, Sho Utsumi, Rikka
Takarada, and Akane Shinjo happily snapping photos.

SSSS.DYNAZENON will be released for two weeks starting March 10, and those buying
tickets will also get an illustration card and a special voice drama written by Akira Amemiya.

The SSSS.GRIDMAN compilation film is being directed by Yoshiyuki Kaneko, who served as assistant director on the anime series. The film will show a somewhat new interpretation of the story under his new direction. Both compilation films will include extra footage leading
up to the release of GRIDMAN UNIVERSE on March 24, 2023.

©円谷プロ ©2023 TRIGGER・雨宮哲/「劇場版グリッドマンユニバース」製作委員会

Information

SSSS.GRIDMAN Compilation Film
Limited 2-week screenings begin January 20, 2023
Admission Bonus: Illustrated Card with Voice Drama by Akira Amemiya
Official Website: https://ssss-movie.net/

Music Project Sizuk Performs Opening Theme for The Iceblade Sorcerer Shall Rule the World, Anime Music Video Released

Music composer Shunryu recently began the musical project Sizuk, creating numerous tracks for idol groups and anime series. Sizuk's first digital single Dystopia, released on January 6, serves as the opening theme song for the anime series The Iceblade Sorcerer Shall Rule the World. The music video, using plenty of footage from the anime, has also been posted to the official Sizuk YouTube channel.

Dystopia – Sizuk (Music Video)
The Iceblade Sorcerer Shall Rule the World Opening Theme Song

A Dystopia gift campaign is now underway on numerous streaming sites. Benefits vary, with one of the more impressive presents being an original voice drama by the stars of the anime series from mora. Physical goods are also available, including an A3-size poster and acrylic keychain designed by popular illustrator SOLANI. 

©御子柴奈々・講談社/「冰剣の魔術師が世界を統べる」 製作委員会