Embrace Japan's 4 Seasons with Luxurious Treatments at YU, THE SPA by L'OCCITANE
YU, THE SPA is a new spa being developed by L'OCCITANE that will open in the sophisticated Hotel Chinzanso Tokyo on October 1, 2018.
Spa L'OCCITANE is one style of spa run by French skin care and body product company L'OCCITANE. As of July 2018 they have 70 establishments worldwide and are found only in 5 Star hotels.
YU, THE SPA offers two kinds of facial treatments, two hotel treatments and an original treatment limited to Hotel Chinzanso Tokyo. Pick your favourite treatment from the menu and enjoy the experience in a comfortable and tranquil environment.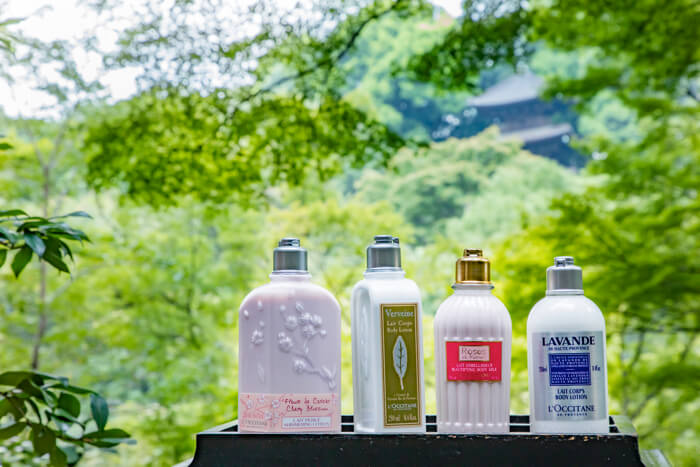 They will offer a 150 minute facial and body care treatment service called "Garden Secret Signature Treatment" which can only be experienced at Hotel Chinzanso Tokyo. The service makes use of different body care items used themed around spring, summer, autumn and winter to offer customers Japanese omotenashi, or hospitality, which revolves around the seasons. March to May will be cherry blossoms and June to August will be verbena.
Before getting your treatment done you can warm up your body in the hot springs, and after you've received your treatment you can enjoy tea time in the lounge.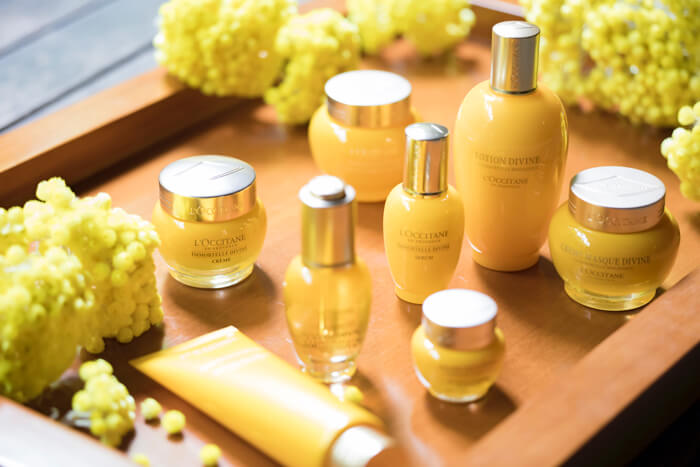 The spa will be taking bookings at the start of October for a 60-minute body treatment with a stay plan which will be effective from November 15.
Indulge in a luxurious experience at YU, THE SPA by L'OCCITANE.
RELATED ENTRIES
ONE PIECE FILM RED Inspires Collaboration Event with Raku Spa

From August 18 until September 19, 20 Gokurakuyu and Raku Spa locations will hold a special collaboration to celebrate the release of ONE PIECE FILM RED. 

Goods

Menu

During the event, a new bath will be available each weekend. Guests can enjoy fragrant baths inspired by Luffy, Zoro, Nami, Usopp, Sanji, Shanks, and Uta. Check the website to see which baths will be available at which locations!

Those visiting can find some new merchandise featuring exclusive illustrations made for the campaign and a tasty menu inspired by One Piece characters, so don't miss it!

Hololive VTuber Members Collaborate with Raku Spa in 'Furolife' Campaign

Hololive has announced a special collaboration between HoloFantasy and Raku Spa, with special merchandise and VTuber-scented baths at participating locations around Japan!

Merchandise

Collaboration Menu (Coasters Available!)

Photo Spot

 

Guests can grab original merchandise with newly-drawn illustrations during the event period, and original food and beverages based on the five members will be on sale. Five unique baths have been prepared by the Hololive members, as each girl chose her favorite scent. The announcements in each location will also be broadcast by the popular VTubers.

Starting February 6, called Bath Day in Japan, specially-drawn yukata and chibi versions of the characters will be available on limited-edition postcards and new merchandise. To get one of these postcards, visitors will need to follow the official Raku Spa Twitter, retweet the campaign Tweet, and present it at the reception desk at their Raku Spa of choice. These are available on a first-come, first-served basis, so be sure to grab them before they're all gone!

Information

Hololive x Gokurakuyu/Raku Spa Collaboration Campaign
Running: January 27 – February 28, 2022
Locations: 25 participating Gokurakuyu/Raku Spa locations nationwide *Not available at some locations.
Details: https://rakuspa.com/hololive/

Online Shop: https://eshop.gokurakuyu.ne.jp/

Postcard Schedule ※Available while supplies last.
・Usada Pekora: January 27 – February 3
・Uruha Rushia: February 4 – February 10
・Shiranui Flare: February 11 – February 17
・Shirogane Noel: February 18 – February 24
・Houshou Marine: February 25 – February 28

Collaboration Bath Schedule
・Usada Pekora Bath / Japanese Cypress Scent
January 27 – January 30


・Uruha Rushi Bath / Peppermint Scent 
February 4 – February 6


・Shiranui Flare Bath / Grapefruit & Lemongrass Scent
February 11 – February 13, 2022


・ Shirogane Noel Bath / Milk Scent
February 18 – February 20


・Houshou Marine Bath / Flower Cologne Scent
February 25 – February 27


Gokurakuyu/Raku Spa Official Twitter: https://twitter.com/gokurakuyu_spa

Japan's Best Hot Springs and Spas For 2020 Ranked by Tripadvisor

Tripadvisor® has posted its list for this year's most popular hot springs and spas in Japan for day trips as ranked by its users over the past year.

This is the 9th run of this particular list, which is normally announced each winter, but due to the stress caused by the COVID-19 pandemic, travellers have been looking to find somewhere to relax, and so the website decided to release the list earlier this time. Tripadvisor® also ranked the best hot spring regions as well as foot baths.

This year's list has a diverse line-up of locations, from huge new facilities to old ones with history. Half of the places in the list are situated in the Kanto region of Japan—more than the previous lists. Those in the ranking are listed not only for the hot springs, but for the services on offer like massage, dining, rest, and more, all of which adds to them being great for day trips.

Hot Springs & Spas Popular With Japanese People For Day Trips – 2020 Edition

1st Place: Busshozan Onsen (Takamatsu, Kagawa)
2nd Place: Miharashi no Yu (Hashijo-machi, Tokyo)
3rd Place: Hōheikyō Hot Spring (Sapporo, Hokkaido)
4th Place: Shika no Yu (Nasu, Tochigi)
5th Place: Tenzan Tohji-kyo (Hakone-machi, Kanagawa)
6th Place: Hoshino Onsen Tombo-no-yu (Karuizawa, Nagano)
7th Place: Lamune Onsen (Taketa, Oita)
8th Place: Spadium Japon (Higashikurume, Tokyo)
9th Place: Maenohara Onsen Sayano Yudokoro (Itabashi, Tokyo)
10th Place: Miyazawako Onsen Kirari Bettei (Hanno, Saitama)
https://tg.tripadvisor.jp/news/ranking/best-public-bathes/

8th Place: Spadium Japon (Higashikurume, Tokyo)

Spadium Japon is a large-scale public bath facility with 15 different types of baths and saunas. It has transparent onsen, which is rare in the Kanto region, and the water is known for its sodium salt. Tripadvisor® users praise the facility for offering all-day services and how big it is, likening it to a theme park.

Special Mentions

Tripadvisor® also listed some special mentions of popular hot spring "chiku," or districts, where you can walk around and try out lots of different types of hot springs, as well as foot baths. The foot baths in Oita Airport and Kagoshima Airport are free to use, making them a great way to kill some time while waiting for departure.

Top 5 Hot Spring Chiku Popular With Japanese People

1st Place: Kinosaki Onsen (Toyooka, Hyogo)
2nd Place: Yu no Mine Onsen (Tanabe, Wakayama)
3rd Place: Kurokawa Onsen (Minamioguni, Kumamoto)
4th Place: Ginzan Onsen (Obanazawa, Yamagata)
5th Place Gero Onsen (Gero, Gifu)

Top 3 Foot Baths Popular With Japanese People

1st Place: Oita Airport Foot Bath (Kunisaki, Oita)
2nd Place: Lake Kussharo Sunayu (Teshikaga, Hokkaido)
3rd Place: Kagoshima Airport Foot Bath (Kirishima, Kagoshima)

O Park OGOSE: Saitama's Hotel Resort Opens New Sauna Suite Cabin

BIO RESORT HOTEL & SPA O Park OGOSE, a hotel resort in Iruma, Saitama, is opening a new accommodation facility on March 12, 2020 called the "Sauna Suite Cabin."

This single-building cabin brings to mind a sauna cabin of Northern Europe. The entire interior is decked out in beautiful warm wood. It's roomy and fully equipped with furniture, a Finnish-style private sauna, jaccuzi, stove, and other bits.

Guests can enjoy a contrast bath experience with the sauna and open-air bath, as well as entertain themselves with a glamping-style dinner in the spacious outdoor dining area.

To make the Sauna Suite Cabin's atmosphere even more enjoyable, O Park OGOSE teamed up with Finland's oldest textile brand, Finlayson, which turned 200-years-old this year, to bring in some of their elephant design furniture and products, including bed linen, towels, and more. Their "ELEFANTTI" line-up is popular even in Japan.



In the bedroom drawers, their are even ELEFANTTI notebooks and letter sets which guests are free to take and use.

If you're looking for a private sauna experience away from the busy city while in Japan, then be sure to check out the new Sauna Suite Cabin at BIO-RESORT HOTEL & SPA O Park OGOSE.

Information

Sauna Suite Cabin

Location: BIO-RESORT HOTEL & SPA O Park OGOSE (3083-1 Ueno, Ogose, Iruma-gun, Saitama Prefecture)

Date: March 12, 2020

Time: 11:00-14:00
Official Website: https://opark.jp/

Gear Up with Bathhouse Fashion and Community Goods at Tokyo Kaihoku in Isetan Shinjuku

The second floor of Isetan Shinjuku home to Tokyo Kaihoku, an unrivalled, innovative department store that brings together fashion and art. The store is currently selling fashion items for going to public bathhouses in Japan, made by numerous brands spearheaded by famed creators and designers. The inventory includes lots of items for going in and getting out of the communal baths.

Additionally, they are now accepting early orders for t-shirts made by two brands: Musare Hito, a creative group made up of a community of bathhouse and sauna lovers and Get Yu! who are hot with Japan's street culture movement. Let's take a look at the brands set to liven up bathhouse fashion.

MIYANISHIYAMA / ミヤ ニシヤマ
This brand thrives on their concept of wanting people to wear one-of-a-kind items, easily and freely, rather than them desiring to look cute every day. They wish for people to wear the clothes they like no matter what within their lifetime.

Melissa / メリッサ
Established in Brazil in 1979, this brand has built popularity and gained support for their forms and patterns with great designability made using plastic materials.

ACCOMMODE / アコモデ
From this brand comes a photogenic pouch with a milk bottle motif.

VL BY VEE / ヴイエルバイヴィー
This brand is run by Vee, a designer residing in Bangkok.

nana-nana / ナナナナ
An accessory brand supported by people of all ages as well as artists around the world for their unique outlook and innovations.

Other Brands
igor / AVALON / proef / Shin-Yoshiwara Souvenir Gift Shop / and more…

Get Yu! / ゲッチュウ
Get Yu! is an event co-planned and managed by Vou (棒), a shop and gallery in Kyoto, Sauna no Umeyu, a bathhouse in Kyoto, and Ron LONESOME Samu, a cultural spot in Atami. Together with artists who absolutely love bathhouses, Get Yu! aims to enliven the bathhouse experience and its surrounding culture.

Musare Hito / 蒸され人
This 22-member LINE group is formed of sauna lovers who stretch the point of saunas. They are now taking orders for t-shirts with an original Musare Hito logo print and are also selling a compilation album themed on saunas.

If you're thinking about trying public bathhouses in Japan then consider getting your hands on some of these cute and practical items and merchandise!

■InformationTokyo Kaihoku no Yu: Vol.2
Location: Center Park / Tokyo Kaihoku, Isetan Shinjuku Honkan 2F
Running: April 25, 2018-May 13, 2018

Hot spring trip in the mountains of Ishikawa Prefecture recommended by sommeliers

"Kissho Yamanaka" will sell the hot spring lodging plan named "Kissho TOUJI" from April of 2018 to the 30th of September.

Yamana Onsen (hot spring) which was opened about 1,300 years ago is a hot spring area where the famous Japanese poet Basho Matsuo stayed for 9 days.

The plan that they are going to sell offers the experience of enjoying the view/forest of Kakusen Valley, Kaga Area's delicious foods and hot springs. This hot spring is known to be effective for relieving stress and healing illnesses.

"Yuge Kaido Machi Aruki Ticket" where you can enjoy 10 hot springs in the mountains, local sakes, Daiginjo (sake variety) Soft Served Ice Cream and famous crocket is included in the plan as well as the Jiwamon Onigiri (rice ball) lunch menu/Teppanyaki (pan fried meat and vegetables), sauna, hand-massage service, rental cycle and bus tickets.

Persons who are interested in this plan must visit Kissho TOUJI since you can obtain an onsen textbook from the onsen sommeliers.

■Information

Kissho TOUJI – Hot Spring Plan Recommended by Onsen Sommeliers.
Address: Kissho Yamanaka, 14-3, 1st avenue, Higashimachi, Yamanaka Onsen, Kagashi, Ishikawa Prefecture
Date: 2018/04/01 (Sat.) to 09/30 (Sat.)
Price: One day ticket that comes with dinner and breakfast / 21,000 yen ~ (two persons – one room) ※the price differs depending on season. ※tax/service fees and hot spring fee (150 yen) are not included, additional fee (5,000 yen) must be paid when staying at the accommodation before a holiday. ※one person – one room ticket is available.
Meal: Dinner – tea ceremony dishes of Kaga Noto Area at "Benihana," breakfast – Japanese dishes or teppan breakfast
TEL:0761-78-5656
Website:http://kissho-yamanaka.com/

Projecting Mapping Recreates Festival Atmosphere at Ooedo-Onsen Monogatari

Odaiba Tokyo Ooedo-Onsen Monogatari is a hot spring 'theme park' popular with both local and foreign tourists that recreates the look and life of Edo. Projecting mapping by NAKED was brought to the entrance of the establishment on March 22, 2018.

The projection mapping display flies out across the hot spring water from the buildings. The footbath area themed on the 53 Stations of the Tōkaidō from the Edo Period is wrapped in ukiyo-e and patterns found on yukata, a popular dresswear in the building. 

At "Happyaku Yacho" on the main street in the building where the stalls are lined up, paper lanterns and digital lights illuminate to recreate the atmosphere of a festival during Edo.

Experience an Edo festival in Odaiba at Ooedo-Onsen Monogatari!

■information

Odaiba Tokyo Ooedo-Onsen Monogatari
Opening Hours: 11:00am-9:00am Next Day (Managed until 10:00pm) 
Address: 2-6-3 Aomi, Koto, Tokyo
TEL: 03-5500-1126 
URL: http://daiba.ooedoonsen.jp/

Odaiba Tokyo Ooedo-Onsen Monogatari × Projection Mapping by NAKED
Permanent display from March 22, 2018.
Time: 30-minutes after sunset until 12:00pm.
*Please note that sunset changes depending on the period.

Only two hours by train from Tokyo! "Tsuruya Kichijo Tei" located in Higashi Izu has started a new plan

Tsuruya Kijijo Tei has started an event titled "Moon Watching Party" starting from September until November. You can enjoy Iseebi (giant shrimp from Ise), grilled matsutake (pine mushroom), kinmedai (alfonsino), Amagi shamo (Japanese chicken), and other cuisines related to full moon viewing and freshly fried tempura as much as you can eat.

 Moon watching party plan / Menu (example) September to November

・Appetizer / Aoriika to shibaebi no masakoae (grilled squid and shrimp)

・Small dish / Kamasu no Kodukuri, mangetsu tamago dofu (Sphyraena, full-moon-like egg tofu)

・Small dish / katsuo tataki, warasa (sashimi of bonito, yellowtail)

・Rice dish / Kinmedai to Hrame no Temarizushi (sushi of alfonsino and flatfish)

・Grilled dish / Iseebi to Matutake no Hoshoyaki (grilled giant shrimp from Ise and matsutake mushroom

・Cooked dish / Amagi Shamo to Satoimo no Inakani (cooked Japanese chicken and potato)

・Fried dish / Tenpura Jiman (tempura)

・Meal / Mokuzu Kani Zosui or Shiromeshi, Akadashi, Ko no Mono (crab rice porridge or white rice, miso soup and appetizer)

・Dessert / Maccha Shirama Zenzai (green tea and rice cakes in sweet azuki soup)

Tsuruya Kichijoji is a hot spring inn which was recently registered as a "Moon Road" inn (registered as being one of "Japan's best hundred moon-watching sites." The inn offers hot spring services such as an outdoor bath, big bath, rental bath (50 minutes), foot spa, in addition to accommodation, restaurant, and a "Moon Road" experience where one can get a magical view of the moon floating over the sea.

At "Trusuya Amazake Yokocho" which is located inside the inn, cockshy, smart ball, yoyo fishing, Shochu made in Izu, local dishes and oden from Shizuoka can be enjoyed. The making-experience of a pinwheel, string phone and bamboo helicopter is popular among families. The inn also offers free beer to the customers using the hot spring! (16:00 to 18:00)

They also hold many events regarding Izu's special local products and local culture.

Dried fish making experience (Mon. / Thurs.) dried overnight 16:00 to 17:00, drying in the sun 10:00 to 11:30 (1,100 yen / three dried fish)
Soba making experience (Sat. / Sun.) (lunch) 11:00 to 12:30 (1,650 yen)
Rice with green tea and horse mackerel making experience (Fri.) (lunch) 11:00 to 12:30 (1,100 yen)
Wasabi dish cooking class (Wed.) The head chef will lecture on how to make dishes using wasabi produced in Amagi / 11:00 to 12:30 (1,650 yen)
Boiled alfonsino making class (Tue.) Let's make soft and tasty dishes / 11:00 to 12:30 (1,870 yen)

Let's enjoy a romantic mood by joining the "Moon Watching Party"

■Information

 "Otsukimi Kaiseki (Moon Watching Party)" plan 2017,9,04 to 09 / 10,02 to 08, 11,01 to 07

【Price】 One-night-stay with breakfast / 16,650 yen per person (two persons in one room) / 14,650 yen / (three persons) / 13,650 yen (four persons)

※Check in 14:00 / check out 10:30

※A Japanese room where one can see the sun rise and view the moon can be enjoyed, +5,000 yen, 150 yen must be paid to use the hot spring

【Meal】dinner / Zendokoro "Sai" Moon Watching Plan / breakfast / Japanese food

Tsuruya Kichijoji:http://www.tsuruya-kisshotei.com/

Let's find out the fabulous aspects of Oita Prefecture! Check out the events which will be held in October.

Oita Prefecture in Kyusyu is known as the number one hot spring prefecture in Japan. Oita Prefecture is called "the hot spring prefecture – Oita" and the amount of hot spring water and the number of hot springs known to be No.1.

. The PR video "Shinfuro" broadcasted two years ago and last year gathered much attention but Oita has many other amazing sightseeing spots, indigenous products and delicious foods. In this column, I will introduce to you the sightseeing spots, products, art facilities and culture of Oita Prefecture.

-Sightseeing spots and experience in Oita-

Oita Prefecture Kokuto Peninsula Usa Area

Rokugo Manzan located in Kokuto Peninsula has been open for 1300 years. In commemoration of this, Kyusyu National Museum will hold a special exhibition which introduces the mystery of Rokugo Manzan which is known as the birthplace of syncretism of Shinto and Buddhism. The exhibition exhibits rare cultural assets including four important cultural properties. One of the important cultural properties is the Buddhist statue "Monju Senji Monju Bosatsu" which can be seen only once every 12 years.

▼Information

Rokugo Manzan Special Exhibition

Date: September 13th 2017 (Wed.) to November 5th (Sun.) (eight weeks)

Venue: Kyusyu National Museum Cultural Exhibition Room

Disclosing hidden cultural assets / light ups and special events

At each temple of Rokugo Manzan, a light-up event (two hours) will be held from the 28th of October to the 9th of December and food such as soup will be offered to visitors. Traditional performing arts such as Kagura can also be seen.

-Oita Prefecture's sightseeing spots which are suitable for the autumn touring season-

"Yabakei" and "Kurushimashi Teien" are known as very famous sightseeing spots in Japan. "Yabakei" is the beauty spot of Nakatsushi. "Ichimoku Hakkei"

located in the center of "Yabakei," a famous spot which is surrounded by huge rock mountains. The contrast of the rocks and autumn leaves is a must-see.

 "Goryo Momiji" can be seen when the autumn leaves in Yabakei fall. The sight of the tunnel of red leaves and the carpet of colorful leaves is so beautiful.

 "Kyu Kurushima Teien" is a beautiful sightseeing spot in Kusumachi. The garden was created in 1829 and consists of three small gardens. It is very exciting to think about the history of the garden while walking through it.

 "Sobo / Katamuki / Okue" located in Oita Prefecture and Miyazaki Prefecture is a treasure spot of rare animals and has a beautiful view and untouched nature. Many people are awed by its unique view which changes depending on the season. The location becomes very beautiful especially from mid October to late October. The location was designated as a UNESCO Eco Park which is an ideal place where nature and human society exist together in a peaceful manner.

"Kyusuikei" in Kusugun Kusucho has a huge cliff with a length of about 2km. Natural forests and beautiful canyons can be seen in this spot. The view from "Kue 'Yume' Otsuribashi" is very beautiful. The spot is packed with many climbers during the autumn season.

The Mini Yonku (Japanese racing car toy) club will hold a race (elementary school children can participate in this event)

"THMF Hitahashiri," a Mini Yonku club set up a racing course in Hitashi. Elementary school students can use the racing course for free and enjoy this event together with adults. The racing course holds an event where visitors can play with Mini Yonkus handed out for free. An "elementary school students-limited race" is held every Sunday from 14:00 and a night race is held every second and fourth Saturday.

▼Information

Elementary School Students-limited race

Address: 273-1, Mizumecho, Hitashi, Oita Prefecture

Date: 15:00 to 20:00, 10:00 to 21:00 – Sat, Sun and holidays, Mon – holiday

TEL: 080-1776-1208

-Sports experience in Oita-

Rugby is gaining much popularity nowadays!!

Oita Prefecture is where the final match of the world rugby tournament is to be held. The 5th match of the league of Japan Rugby Top League 2017-2018 will be held at Oita Ginko Dome on the 24th of September (Sat.). Many people are awaiting a fierce battle.

▼Information

Japan Rugby Top League 2017-2018 Season League 5th match

Date: September 24th, 2017 (Sat) 14:00 kickoff

Venue: Oita Sports Park Oita Ginko Dome / 1351 Yokoo, Oitashi, Oita Prefecture

Oita×Kumamoto "Baitoku Campaign" will be offered!

After the earthquake of Kumamoto, Oita and Kumamoto are working actively to re-establish the areas. So, Beppu and Aso will hold "Baitabi Campaign"

On October 3rd (Tue.) Kumamon and Mejiron (mascots) will appear in the Kansai area. They will participate in events such as in central square in the JR Osaka Station City Atrium.

▼Information

Baitabi Campaign

TEL: 097-534-3500

-Foods and events of Oita-

"Oita Kurafeshu 2017" is an event at which shochu (Japanese alcohol) and nihonshu (Japanese sake) can be enjoyed.

"Oita Kurafeshu 2017" is an event created under the concept of "the entertainment of sake" at Osakashi kitaku / Hotel Hankyu International.

They will offer full-fledged shochu and nihonshu made by various kuramotos (sake breweries). You can enjoy the allurement of Oita through Oita's foods and drinks including sake and local dishes.

▼Information

Oita Kura Feshu 2017

Date: October 13th, 2017 (Fri.) 19:00 to 21:00 (reservation 18:15~)

Reservation due date: September 25th

Fee: 3,900 yen

Venue: Hotel Hankyu International 6th floor "Zuicho" / 19-19, Chayamachi, Kitaku, Osaka

 "Oita Kabosu Fair in GINZA" at which food items using kabosu (a type of citrus fruit) can be enjoyed.

This fair which offers kabosu produced in Oita will be held at Ginza. Bars, Japanese cuisine restaurants, sushi restaurants and French restaurants will be participating in the event. Let's enjoy kabosu dishes created by topnotch restaurants in Ginza.

▼Information

Oita Kabosu Fair in GINZA

Date: Septemeber 15th, 2017 (Fri.) to 30th (Sat.)

Eat and shout to release your stress! Yufuin Ushigui Zekkyo Taikai will be held.

"Yufuin Ushigui Zekkyo Taikai" has been held 43 times. After enjoying BBQ using lots of "Hoshu Yufuin Gyu"(beef) produced in vast grass farms, participants scream at the top of their lungs. The winner of this contest will be judged according to the volume of the scream and on how unique the content of the scream was.

▼Information

Yufuin Ushigui Zekkyo Taikai

Date: October 9th, 2017 (Mon. / holiday) fixed number / 600 persons

Fee: 3,500 yen – older than junior high school students / 2000 yen – below elementary school students

Venue: Yufushi, Yufuin Machikawagami, Namiyanagi Bokujo

TEL:0977-85-4464

Schedule

◎9:00 selling entrance tickets

◎10:30 open

◎11:30 collecting the participators of the shouting event

◎12:00 shouting event

◎13:00 lottery event

◎14:00 results announced and and / awards ceremony

"Oita Bungo Ushi's" support shop "Sumibi to Wine"

"Sumibi to Wine" is a meat/wine specialty store which has eight branch stores in Osaka, Kyoto and Tokyo. Oita Bungo Ushi (beef) is the brand beef of Oita which is healthy and has a high-quality taste, smell and texture. The "Kuju Yume Pork" and moule they offer are both produced in Oita.

▼Information

Sumibi to Wine Kyobashiten

Address: K Buratto, Keihan Kokabashi, 1-5-1, Higashinocho, Toshimaku, Osakashi, Osaka

TEL:050-5570-6706

The sky hot spring "CITY SPA Tenku" from which Beppu Port can be seen

"CITY SPA Tenku"

"CITY SPA Tenku" is a hot spring facility in "JR Oita City" near JR Oita Station. Since the hot spring is located 80m above ground, you can enjoy the view of Beppu Port, Takasami Mountain and Tsurumidake. They offer a natural, brown-colored hot spring which is called "natrium ammonium hydrogen salt hot spring." The hot spring has a smooth texture.

▼Information

CITY SPA Tenku

Address: 19F-21F, JR Oita City, directly connected with Oita Station, 1-14, Kanameshi, Oita

TEL:097-513-2641

Let's enjoy the wonderful autumn in Oita that has many gorgeous spots.