Hello Kitty collaborates with popular illustrator foxy illustration! Collab items selling at ABENO 109, Osaka!
Hello Kitty is collaborating with popular illustrator "foxy illustrations", and will be opening a collaboration shop in Abeno Ward, Osaka called "DISP!!!". The shop will be open from Tuesday 18th September to Sunday 30th September.
Tote bag:  ¥1,200 + tax
Foxy illustrations' unique style and high sense of fashion is prominent in their use of colours. This has earned them a tremendous amount of support from females. Foxy illustrations has engaged in a wide range of projects. From Friday 29th June to bank holiday Monday 16th July, they opened up a pop-up shop at SHIBUYA 109, which caught much love and attention. 
In order to offer the same amount of fun to fans in the Kansai region, a pop-up store will open at "DISP!!!" in Abeno Q's Mall for a limited period, combining the collaboration with the entertainment and fashion of SHIBUYA 109 ABENO.
Tissue pouch ¥1,800 + tax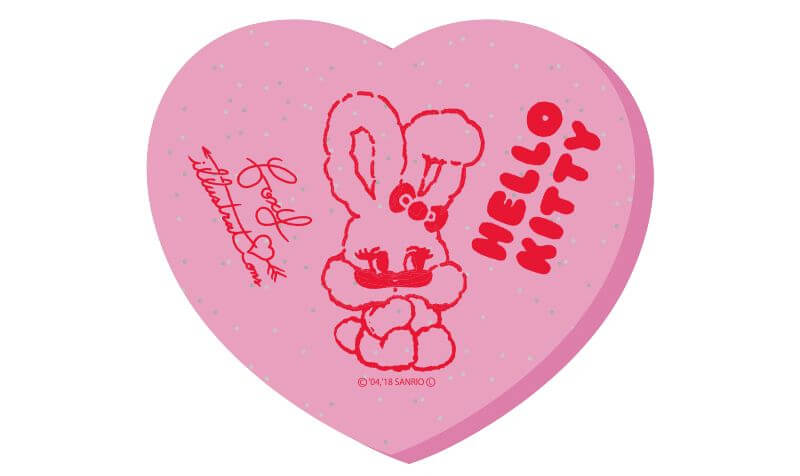 Heart-shaped mirror ¥800 + tax
Get your hands on limited edition items designed by foxy illustrations, including fashion goods such as bags and pouches, as well as apparel and stationery. A range of cute and rather sexy items will fill this special pop-up store!
These Hello Kitty goods have set the cute to absolute maximum with their "foxy" colours and unique style! Designed with care, you can't miss out on these goods!
■Information
HELLO KITTY ♡ foxy illustrations
Location: SHIBUYA 109 ABENO – DISP!!!
Address: 2nd floor Abeno Q's Mall, 1 -6-1 Abenosuji, Abeno Ward, Osaka
Limited period: Tuesday 18th – Sunday 30th September 2018
※ Some collaboration goods may be released on different days.
SHIBUYA 109 ABENO:https://www.shibuya109.jp/ABENO/