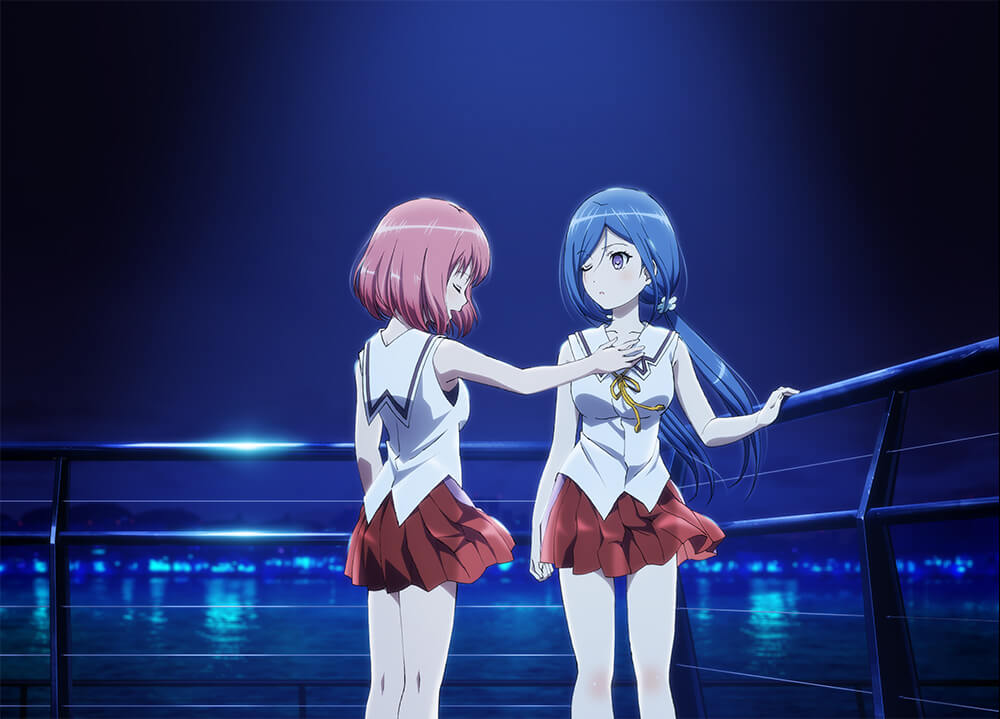 Following the release of the key visual release for Release the Spyce's characters Yuki and Momo (pictured above), a new key visual has been released featuring Fu, Mei, Goe and Aoba. This image was unveiled at the Kyoto International Anime & Manga Fair during a special early screening of the anime.
Synopsis
Momo Minamoto is a high school girl living in the fictional city of Sorasaki. She is part of a private intelligence agency named Tsukikage. Together with her friends, the group ensure the peace and safety of the city of Sorasaki. There is also the crime group Mōryō that has a deep connection to Tsukikage.
2nd Promotional Video
Both of the new key visuals look like important scenes in the series. We'll have to see what they're all about when the anime begins airing on October 24.
■Information
"Supatto! Spy & Spice / Hide & Seek"
On Sale: October 24, 2018
First Press Limited Edition (CD+DVD): ¥1,750 (+Tax)
Regular Edition (CD-Only): ¥1,250 (+Tax)
*The DVD on the first press limited edition contains the music video for Supatto! Spy & Spice.
Opening & Ending Themes – Anime Edits
"Supatto! Spy & Spice" – https://youtu.be/KxrmP21NrgM
"Hide & Seek" – https://youtu.be/LkSDmL8xnaA
RELEASE THE SPYCE Official Website: http://releasethespyce.jp
©SORASAKI.F