Christmas at Roppongi Hills is a bustling time having brought together 7 million people last year. There will be lots happening this year, starting with Keyakizaka street being lit up from early November up to Christmas Day. Illuminations will be held in 3 places and there will be numerous events including a Christmas market and concerts.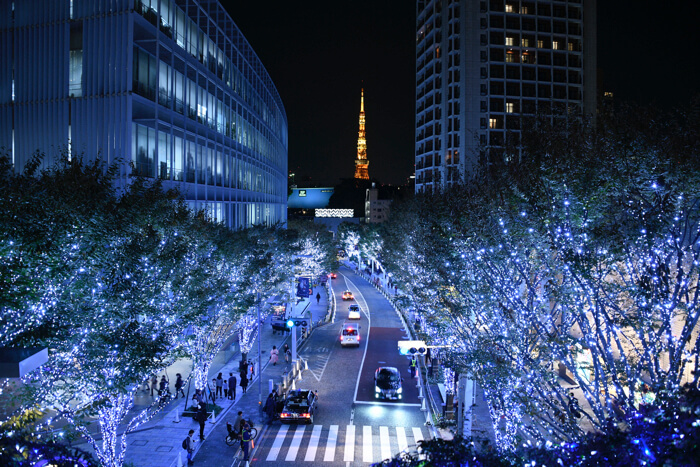 Around 700,000 LED lights will decorate the trees of Keyakizaka street, bringing to light that charming feeling of Tokyo wintertime. This marks the 15th year of the street's illuminations, and this year's theme is "LIVE veil." Passersby will be greeted with the glow of crisp blue and snow white LED lights. The bridge located in the centre of Keyakizaka street will make for a great photo with Tokyo Tower in the background.
Date: Early November 2018 – December 25, 2018
Time: 17:00-23:00
Location: Roppongi Keyakizaka-dori
A Christmas market will take place at 66 Plaza which will be overlooked by a towering 10m tall Christmas tree. The tree will light up during the event making for a must-visit spot with that special someone.
Date: Early November 2018 – December 25, 2018
Time: 17:00-24:00
Location: 66 Plaza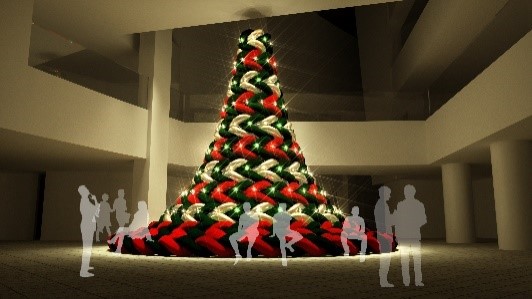 If you take a stroll along West Walk you'll also see a very unique looking "knitted" Christmas tree. This specially made tree is made of a knitted material that will feel soft to touch. You'll even be able to lie down at the base of it. The material the tree is made of will also run through the corridor of West Walk, embracing the area with warmth.
Running: November 16, 2018 – December 25, 2018 (subject to change)
Location: 2F West Walk South Side and Corridor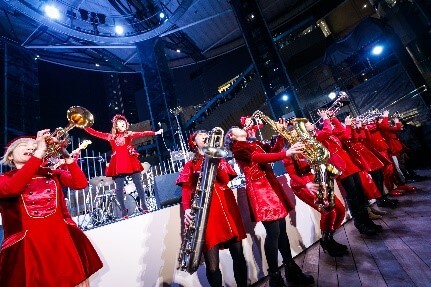 As well as the Christmas market and concert, the restaurants and cafes will also sell Christmas cakes, and there will be plenty of opportunities for Christmas shopping.
Take your family, friends or special someone to Roppongi Hills for Christmas this year!
■Information
Roppongi Hills Christmas 2018
Location: Roppongi Hills (Roppongi Keyakizaka-dori, 66 Plaza, West Walk, Roppongi Hills Arena, Oyane Plaza, and elsewhere)
Christmas Market 2018
Date: November 23, 2018 – December 15, 2018
Time: 11:00-21:00
*On the first day (November 23) the market will open in the evening.
*Opening times extended to 22:00 on Fridays, the weekend and December 24.
Location: Oyane Plaza