The newest entry to the Tamagotchi handheld pet series will be released in Japan on November 23, 2018 at toy shops, electronic shops and elsewhere across Japan including online.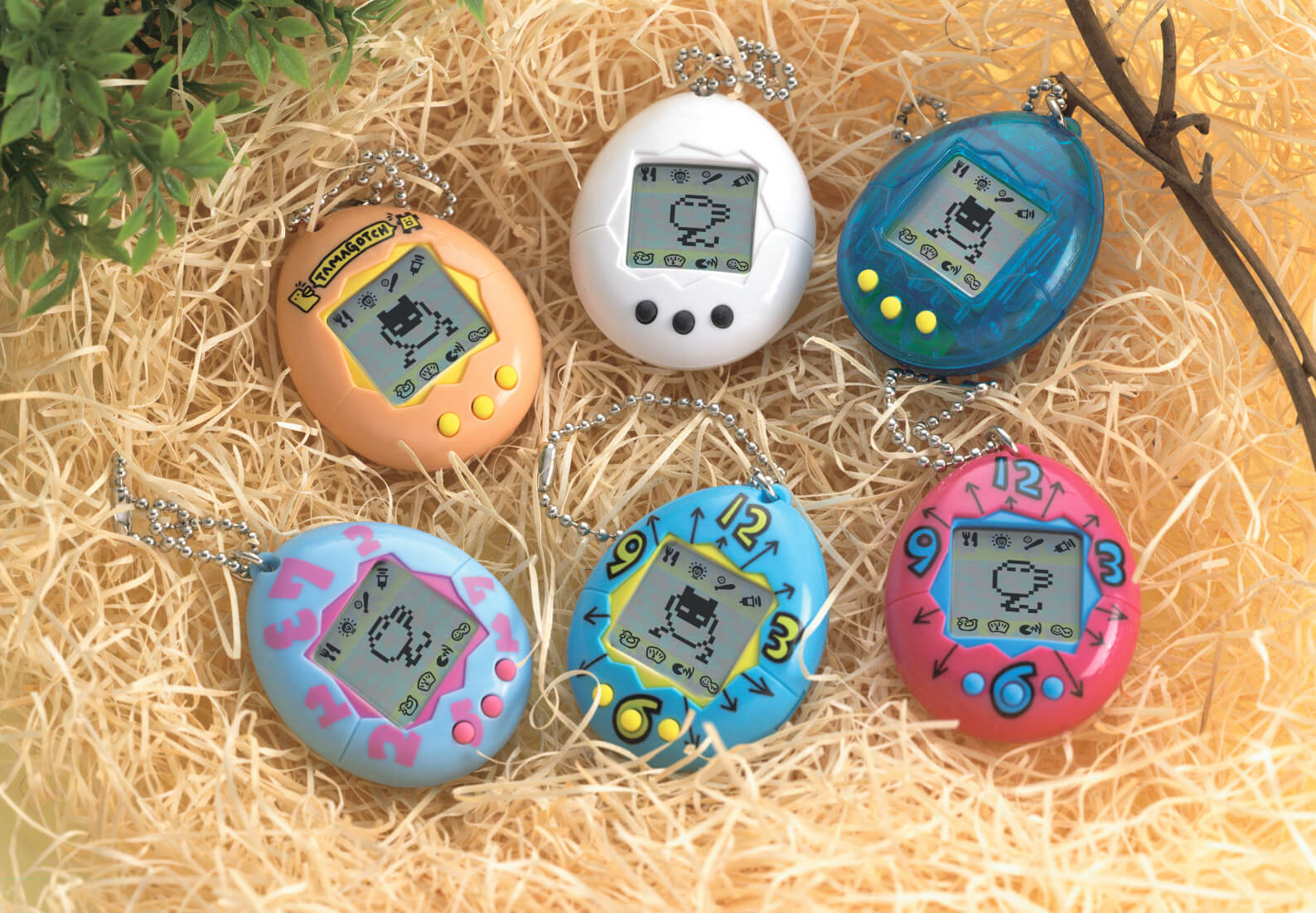 Tamagotchi are a defining aspect of the 1990s and 2000s in Japan. They were first released in Japan in 1996 and the rest of the world in 1997 where they also became a huge hit. To date, more than 82 million devices have been sold worldwide.
Now, it has been announced that the new "Tamagotchi Meets" will be released for people to play whenever and wherever they want.
The Tamagotchi Meets adds much more to the fun of the original Tamagotchi whereby users must raise their own digital pets. The functions which allow for communication with users has been expanded greatly. If you have your pet marry they can have a child with the same gene as their parents which you can raise.
The Tamagotchi will go through three stages: infancy, a rebellious age and puberty before eventually growing into an adult where they reach the friend stage. If two Tamagotchi marry they will have a baby together. During the baby's infancy they will take on their parent's colour. In the rebellious age they will take on other physical elements of their parents including their heads, tails, wings and so on. When they reach the friend stage their face and bodies will grow to look exactly like their parents.
The Tamagotchi may inherit lots of traits from their fathers from infancy to puberty, but when they reach adulthood they may look like their mothers. Characteristics will also be passed down the family line and the Tamagotchi children may take on elements of their ancestors or look like their grandparents. Also, even though they may be born from their parents, some Tamagotchi's appearances will differ depending on how you raise them. There are many combinations and influences that will affect what kind of Tamagotchi you will get, so you can look forward to raising and communicating with all different kinds.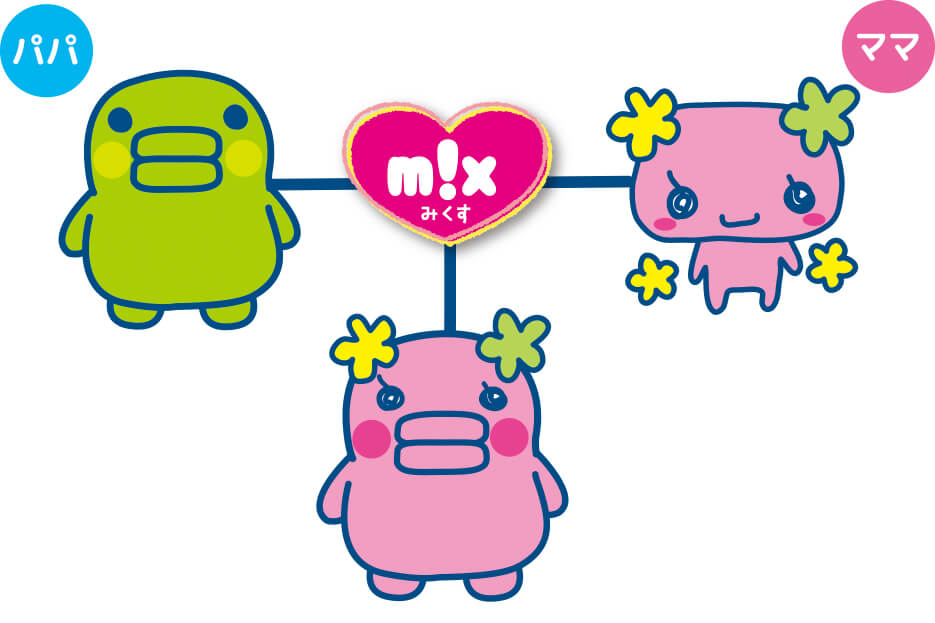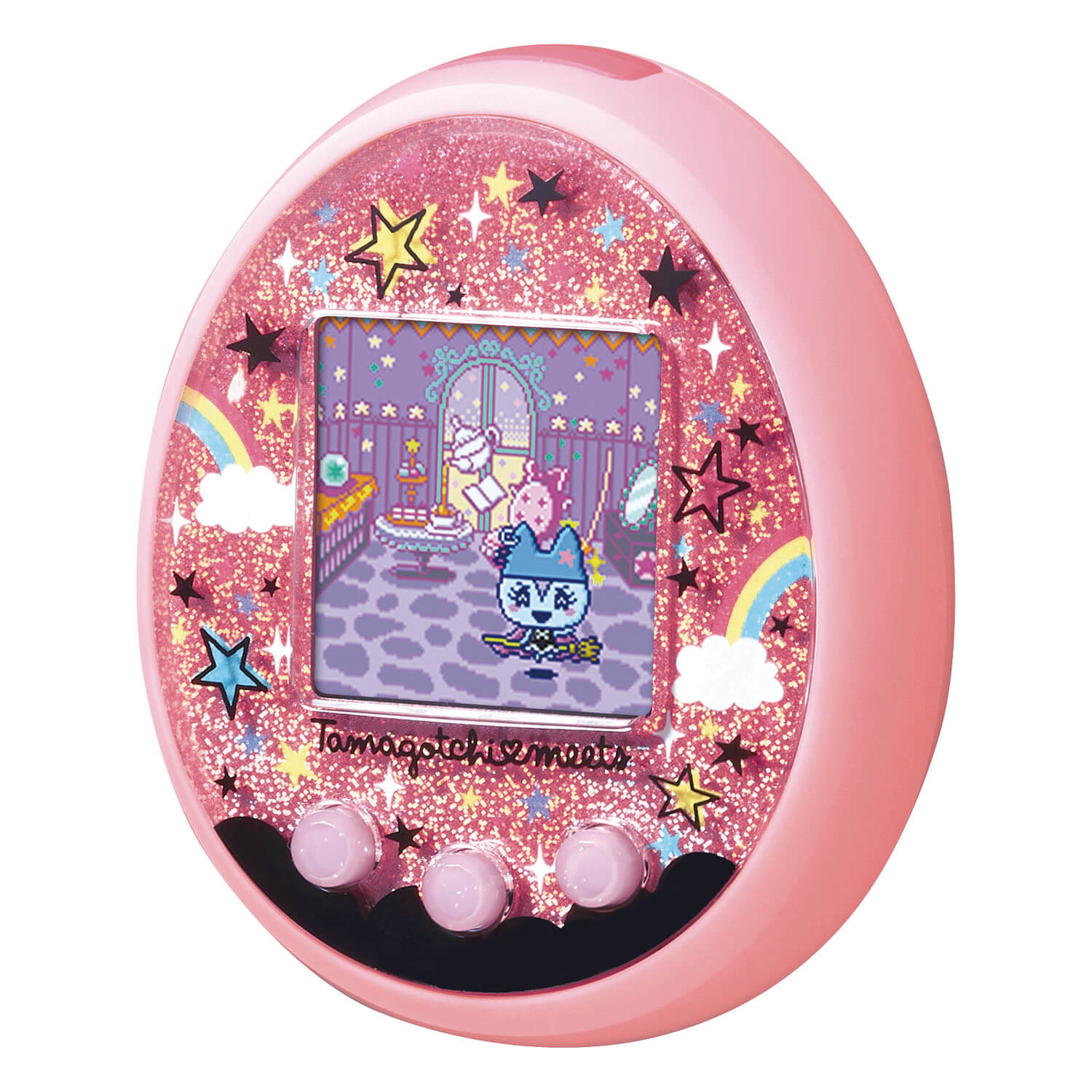 Tamagotchi Meets also introduces Bluetooth® to the series for the very first time so you link it with the Tamagotchi communication app releasing in November.
Information
Tamagotchi Meets App
Launching: November 2018
Price: Free
Compatible OS: iOS10.0 and above / Android 6.0
Tamagotchi Meets
Release Date: November 23, 2018
Price: TBC
Types: 2 (3 colours each)
"Fairy Tale Meets" Version – Pink, Blue, Yellow
"Magical Meets" Version – Purple, Pink, Green
Available: At toy shops, electronic stores, online and elsewhere in Japan